Neo-Kennan Paranoia and the Hope for Russia's Downfall
For more than two decades I have written about missed opportunities and egregious missteps on the part of America (sometimes accidental, sometimes seemingly deliberate) when it comes to establishing a new relationship dynamic with Russia that could be positive strategic if not necessarily truly friendly. For about that same amount of time I have traveled all across my native country of America, openly inviting and challenging any and all comers to respectfully but critically debate the issues and ideas that hinder this new relationship from emerging. For the most part, those entreaties and invitations have been ignored, refused, or openly derided. Now, admittedly, I would love to think this apparent reluctance to intellectually engage on stage before an interested public was motivated by dread fear of my incredible talent, intelligence, and debating skills. But alas, in all likelihood, the real reason for this lack of engagement is based on the simple fact that too many of the powerful institutions, agencies, and bodies in America are purposely set to maintain a negative relationship with Russia and see that it will not be allowed to move beyond tired standards set back during the worst of the Cold War-era. But, as they say, no worthy fight should ever be abandoned. As such, this article is yet one more attempt on my part to bring light to this purposeful paranoia and expose for it for the fake and flawed intellectualism that it is.
The focus of today's effort is on a recently published piece in Politico.com by an international security professor working at the National Defense University in Washington, DC. Now, for those that do not know the NDU, it is a magnificent and important institution, technically closed to the general public, as it trains and educates those already in the employ of the American Intelligence Community and those deeply engaged within the national security industry writ large. It is a place of deep thought, serious reflection, and total devotion to the security and well-being of the United States. This is why my focus on the recent article, "The Best Way to Deal with Russia: Wait for It to Implode," is of such importance. If institutions as noted, respected, accomplished, and important as NDU can produce ideas so off-the-mark, then there needs to be some effort from somewhere to challenge those ideas. Otherwise, the national attitude on Russia has no chance but to remain stale and ignorant.
The first point to remark on is the telegraphing of intent in the article. The author, whom I have nothing but respect for in terms of his service and commitment to American security, culled the present article from a forthcoming book which he commands as a 'neo-Kennanite' approach to Russia. For those who may not know or have forgotten the importance of George Kennan's genius, he really can be cited as the inspiration, the godfather, behind American Cold War ideology. Mind, this is not written as a refutation or rejection. Kennan's words and philosophy (born from the post-WWII 1940s-50s) were indeed needed and necessary in the global circumstance at the time. What matters here, however, is the idea of someone trying to formulate a 'neo-Kennan' approach in 2019 which, if it stays logically consistent, is ideologically committed to justifying and maintaining a thought process at any cost which isolates Russia as a rival and enemy, just as Kennan did with the Soviet Union nearly 70 years earlier.
The problem, of course, for those who wish to work on new platforms and create new relationship foundations for Russia and America, is that there is nothing new about 'neo-Kennanism.' It is, de facto, a testimony to and application of Cold War thinking to modern Russia. It is a reduction of modern Russia so as to see it as nothing but a mimic of the old Soviet Union eternally. Indeed, it is a predetermined engineering of the narrative so that Russia has no other course, is able to achieve no other path, in its relations with America. As such, it is not a reflection of modern reality at all but a fantastical framing so as to make sure modernity does nothing but mirror the past. This tired approach must be discarded as much for its reckless dangerousness as for its lethargic inaccuracy.
In the very first paragraph of the article, the author decries what a giant threat Russia represents for its targeted interference in the 2016 American Presidential election and its alleged desire to continue such interference as America heads into 2020. While there is no doubt such attempts are indeed illegal under American law, the author does not mention the fact that every piece of evidence to date indicates Russian attempts to actually alter or interfere with real election technology proved unsuccessful. As a result, the real concentrated effort on the part of Russia was an expansive social media disinformation campaign, largely contained within Twitter, Instagram, and Facebook. Breakdowns of that disinformation campaign reveal almost laughably biased attempts to sway the minds of the American public, both left and right. If one argues that campaign was successful, then isn't at least some, if not most, of the blame firmly resting in the gullible and intellectually lazy minds of American citizens, who did not bother to vet, check, or investigate the things they came across on social media?
Perhaps more bothersome, the author quotes an intelligence professional who admits that the American Intelligence Community is now, in response, doing far more than it has ever done before to Russian civil society, including stepped-up attacks on Russia's power grid. The problem with this, obviously, is that the author is calling Russian social media attacks as grounds for maintaining Russia as a 'deadly' threat but openly ignores America's own response, which, given it is an attempted incursion on critical Russian national infrastructure, is arguably far more threatening and far more dangerous. Finally, in this infantile tit-for-tat environment, why is anyone in America even feigning shock that the Russians would continue its own campaigns? The current dilemma between the two countries is far less Cold War and far more children on the school ground. The failure to openly and self-critically assess these kinds of positions (and whether they truly mark dangerous threats) makes American national strategy on Russia not only flawed: it drives it into dead-end corners of its own making.
The author also makes somewhat grandiose but utterly off-base assessments of the state of current Russian power, claiming it is far less stable today than the end of the Romanov dynasty and highlights supposed ethnic republican strife that could challenge the very territorial integrity of the Russian Federation as a whole. Again, with no disrespect to the author, these arguments are simply…WRONG. It is either a misreading of history (ie, not understanding just how flagrantly unstable and chaotic the end of the Romanov dynasty was) or an emotionally inaccurate and hyperbolic characterization of present-day Russia (ie, not realizing just how little ethnic unity there is between the so-called Finno-Ugric nationalities largely existing throughout Southern Russia). The citing of some relatively localized and entirely powerless youth/citizen groups in Bashkortastan and Tatarstan, respectively, is hardly evidence to make an argument as wild as millions of citizens are simply waiting for Putin to no longer be President so as to seek out their own state independence. This is simply false. As someone who has done research on the ground in both Ufa and Kazan, the capital cities of said republics, these leaps of illogic are more a reflection of American wishful thinking for the disintegration of Russia than real scholarly research built on painstakingly collected empirical data. This also hints at another egregious misconception often professed by American Russian experts: that the current Russian state is nothing but a megalomaniacal dictatorship revolving entirely around the whims of Putin's personality. Again, this is completely inaccurate: a hyper-presidential system not entirely enamored with the American system of democracy, which Russia definitely is, is not a synonym for what Stalin created. It simply isn't. Writing articles where you pretend that it is doesn't make it so.
This position is only more erroneously pounded upon with statements that are both flat wrong and perhaps purposely taken out of context. Vyacheslav Volodin is incorrectly named as Putin's Chief of Staff, a position he departed from in 2016 in order to run successfully for the Duma, where he now sits as its Speaker. In addition, Volodin's 2014 quote of 'there is no Russia without Putin' was purposely misappropriated in the article. It was used as evidence for how dictatorial Russia had become. In reality, that quote came as Volodin was head of Putin's presidential re-election campaign and was said as a reference to how none of Russia's current success and progress could have been achieved without the efforts of Putin's previous terms as President. It was literally standard campaign-PR bravado that we see already nearly every day in America as it gears up for 2020. Reframing it to push as false evidence of a modern-day Stalinist Russia is extremely flagrant. Worthy of a Russian disinformation campaign, in fact.
Finally, the author states that the fact that modern Russia no longer has a strong unifying ideology like it did back in the Soviet Union Communist hey-day means it is primed for divisional strife and ultimate disintegration. Most of what I have written above already proves how that is yet another example of hyperbolic political posturing/propagandizing. But I would also be remiss to not point out how the very argument itself is in contradiction with the other 'pieces of evidence' used in the article to justify keeping Russia the dread enemy of America. Russia has either remade itself into a modern-day equivalent of Stalinist Soviet dictatorship OR it is a mere shadow pathetic shell of itself barely keeping all of its disgruntled peoples under one bann er, desperately afraid of splitting into a dozen little pieces. It cannot be both at the same time. This article, without realizing it, argues that very thing.
So, for the so-called neo-Kennanites, I have bad news: Russia is not ready to disintegrate and even Putin's exit from the political stage will not trigger a massive ethnic upheaval. Unfortunately, for the so-called neo-Kennanites, I have even worse news: the only group that likely needs to disintegrate, not only because it mishandles contemporary Russian analysis but pushes a political agenda that actually weakens, not strengthens, American national security, is the neo-Kennanite group itself.
Russia, Africa and the Debts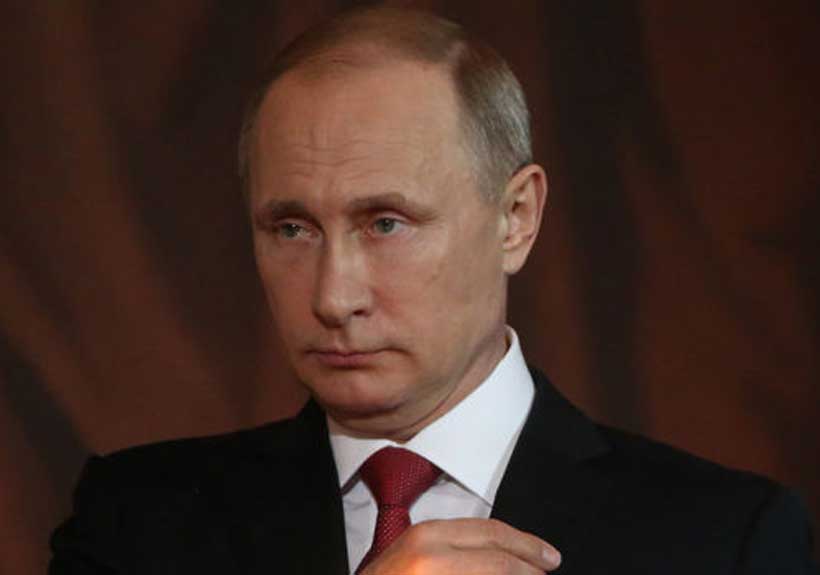 Long seen as a strategic partner, Russia has opened a new chapter and started building better relations with Africa, and most significantly made its move by writing off Africa's debts accumulated from Soviet era. After the Soviet collapse, Russia first attempted at collecting its debts. Indeed, these Soviet-leaning debt-trapped African countries were unable to pay them (these debts) back to Russia.
During the Soviet era, Moscow forged alliances with African countries, especially those that supported its communist idealogy, and supplied them with military equipment and offered technical assistance on bilateral basis. In particular, supplied arms went to Angola, Algeria, Democratic Republic of Congo (DRC), Ethiopia, Namibia, Mozambique, Morocco and South Africa. That Soviet-era form of diplomatic engagement left many African countries indebted to an amount of US$20 billion, according to official documents.
In an interview with TASS, Russian State News Agency, ahead of the first Russia-Africa Summit, Russian President Vladimir Putin explained Soviet's role in the liberation of the continent, support for the struggle of its peoples against colonialism, racism and apartheid. In addition, the enormous help offered Africans to protect their independence and sovereignty, gain statehood, support for national economies, and created capable armed forces for Africa.
"Our African agenda is positive and future-oriented. We do not ally with someone against someone else; and we strongly oppose any geo-political 'games' involving Africa," he said during the interview before referring the debts write-off to Africa. "Let me point out that in the post-Soviet period, at the end of the 20th century, Russia cancelled US$20 billion of African countries' debts to the Soviet Union. This was both an act of generosity and a pragmatic step, because many of the African states were unable to service those debts. We, therefore, decided that it would be best for everyone to start our cooperation from scratch," said President Putin during that interview.
On October 23, 2019, President Vladimir Putin and President of the Arab Republic of Egypt, African Union Chairman and Co-Chairman of the Russia-Africa Summit Abdel Fattah el-Sisi took part in the Russia-Africa Economic Forum. During the plenary session held under the theme "Russia and Africa: Uncovering the Potential for Cooperation" and attended by top officials, politicians and business leaders, and almost 2,000 Russian and foreign companies, the debts write-off as as basis for economic growth and for developing long-tern relations featured prominently.
"Economic issues are an integral part and a priority of Russia's relations with African countries. Developing close business ties serves our common interest, contributes to the sustainable growth, helps to improve quality of life and solve numerous social problems," President Putin said, and then added, "Russia provides systematic assistance to developing the African continent. Our country is participating in an initiative to ease the African countries' debt burden. To date, the total amount of write-offs stands at over US$20 billion. Joint programmes have been launched with a number of countries involving the use of debts to finance national economic growth projects."
On September 5, 2017, President Vladimir Putin attended a meeting of BRICS leaders with delegation heads from invited states, including the Heads of State and Government of Egypt, Tajikistan, Mexico, Guinea and Thailand. The meeting discussed the implementation of the 2030 Agenda for Sustainable Development and prospects for further developing their partner relations. Before the meeting, the BRICS leaders and delegation heads form invited states had a joint photo session, President Putin informed that "Russia has been working actively to implement the 2030 Agenda for Sustainable Development. We have written off over US$20 billion of African countries' debts through the Heavily Indebted Poor Countries Initiative."
On January 30, 2015, President Putin sent his greetings to the 24th Ordinary Session of the Assembly of the African Union Heads of State and Government. The message stated in part: The Russian Federation's relations with our African partners are developing positively. We have established a substantial political dialogue and work actively together in international affairs. Russia's decision to write off much of African countries' debt and the preferential conditions we offer the majority of Africa's traditional export goods open up new possibilities for trade, economic and investment cooperation.
On March 27, 2013,in Durban, South Africa, in a speech at meeting with Heads of African states, President Putin explicitly noted "Over the course of many decades, Russia has provided direct assistance to the African continent. I would like to note that we have written off over 20 billion dollars in debt; we have written off far more than any other G8 nation. We plan to take additional measures to ease the debt burden."
According to the Russian leader, the BRICS group's companies are working actively in the African market; there is a growing influx of investments into various sectors in Africa's economies, from traditional mineral extraction and farming to high technologies and banking. He added BRICS countries are championing the rights and interests of Africa and other nations with emerging economies, speaking out in favour of increasing their role and influence in the global governance system, particularly international financial and economic organizations.
On June 28, 2002, in Kananaskis, Canada, there was a media conference after the G8 Summit. There was one specific question regarding Africa. The G8 approached the plan submitted by African countries in a creative way. What can be Russia's role and place in addressing the global problem of combating poverty?
President Vladimir Putin answered: "As regards Russia, it has traditionally had very good relations with the African continent. We are very perceptive of the problems on the African continent. I must say that Russia has been making a very tangible contribution to solving Africa's problems. Suffice it to say Russia is making a big contribution to the initiative adopted here, a multi-lateral initiative, including the writing off part of African debts. Of all the African debts that are to be written-off, 20% are debts to the Russian Federation. That is US$26 billion."
On May 21, 2007, The Kremlin made available Excerpts of the Transcript of the Cabinet Meeting. Finance Minister Aleksei Kudrin on the meeting of G8 finance ministers. The issue about supporting and helping African countries. Minister Kudrin told the cabinet meeting; "We discussed the implementation of a number of initiatives that should improve the management and transparency of public finances in those countries, including by better employing revenues from the extraction of mineral resources in Africa to fight against poverty."
"We discussed responsible lending and relations with countries that have benefited from debt relief. We are writing off debt, reducing these countries' debt burden, and meanwhile their opportunity to incur new debts is increasing simultaneously. And a number of countries are starting to make huge loans to these countries, taking advantage of the fact that they are no longer in debt and lending to them at such a rate that these countries will once again require help. These instances exist. In fact, this practice is liable to be perceived in a negative way. A number of leading countries in the world are engaged in this practice," he said.
At Sochi summit, Putin's announcement about "debt write-off" was, therefore, nothing new. The Africa's debts write-off debt has been played for years. It featured in Foreign Minister Lavrov speeches, at least between 2007 and 2015, as indicated here from the official website of the Foreign Affairs Ministry.
Remarks by Foreign Minister Sergey Lavrov at the UN Summit for the Adoption of the Post-2015 Development Agenda, New York, September 27, 2015 (1814-27-09-2015).
He said: "Russian development assistance is invariably aimed at solving the most pressing challenges faced by the countries in need. In these efforts, we are neither trying to lecture our partners on how they should build their lives, nor impose political models and values. Poverty eradication is the key objective of Russia's state policy in the area of international development assistance at the global level."
Debt relief is an effective tool in this regard. Under the Heavily Indebted Poor Countries Initiative (HIPC), our country has written off over 20 bn US dollars of the principal debt owed by African countries alone.Russia also contributes to reducing the debt burden of the poorest countries beyond the HIPC through debt-for-aid swaps. We also take other steps towards the settlement of debt owed to Russia, both within multilateral and bilateral formats, he added.
Speech by the Russian Foreign Minister Sergey Lavrov at the reception on the occasion of Africa Day, Moscow, 22 May 2014 (1243-22-05-2014). As it is known, Russia has written off over 20 billion US dollar debt of African states. We are undertaking steps to further ease the debt burden of Africans, including through conclusion of agreements based on the scheme "debt in exchange for development" according to the Foreign Minister.
In April, 2014, the President of the Russian Federation, Vladimir Putin, approved the new State policy concept of the Russian Federation in the area of contribution to international development. Its practical implementation will contribute to the build-up of our participation in the area of assistance to the development of states of the African continent, Lavrov said in the report posted to the website.
Transcript of Remarks by Minister of Foreign Affairs of the Russian Federation Sergey Lavrov at Reception on Occasion of Africa Day, Moscow, May 26, 2008 (751-26-05-2008). "Russia has done a great deal to alleviate the debt burden, particularly in the framework of the Enhanced Heavily Indebted Poor Countries Initiative, and in writing off multilateral debts to the IMF and the International Development Association. The overall amount of the African countries' indebtedness cancelled by us, including on a bilateral basis, exceeds 20 billion dollars, of which about one-half in the last two years," Lavrov told the gathering on Africa Day in 2008.
As far back as May 2007, the Foreign Ministry showed interest in Africa's debts. "We are helping our African partners reduce the burden of foreign debt. We have written off African debt within the framework of the initiative to reduce the indebtedness of the poorest nations," Foreign Minister Sergey Lavrov said at May 25 gathering of a group of ambassadors, diplomats and ministry officials marking Africa Day.
The move signaled Russia's intention to fulfill its commitments made at that time Group of Eight (G8) meetings as well as paving the way to increased trade with the African continent. It was then, signed into law March 10 ratifying the agreement between Russia and African countries it aided during the Soviet era. Russia continued discussions on a full debt write-off on bilateral basis, African countries owed nearly US$20 billion. The debt was primarily through weapon deliveries, according to the official transcript.
"The most important aspect of economic cooperation in our foreign policy is to encourage African countries to trade with us and to not only depend on development aid. Always looking for aid makes these countries less productive and funds for projects end up in foreign banks at the expense of the suffering population," Lavrov said.
In March 2019, President Vladimir Putin chaired a meeting of the Commission for Military-Technical Cooperation with Foreign States and Kremlin's website transcript pointed to the geographic reach of military-technical cooperation as constantly expanding, with the number of partners already in more than 100 countries worldwide.
Since then, President Putin has repeatedly called for renewed efforts, not only, in preserving, but also, in strengthening Russia's leading position on the global arms market, primarily in the high-tech sector, amid tough competition. He further called for reliance on the rich experience in this sphere and building up consistently military technology cooperation with foreign states.
"We strictly observe international norms and principles in this area. We supply weapons and military equipment solely in the interests of security, defence and anti-terrorism efforts. In each case, we thoroughly assess the situation and try to predict the developments in the specific region. There are no bilateral contracts ever targeted against third countries, against their security interests," he explained.
According to the Kremlin website, Russia targeted global export contracts worth 50 billion dollars in 2018. Russia's export priority is to expand its scope and strengthen its position on the market.
Over the past years, strengthening military-technical cooperation has been a strong part of the foreign policy of the Russian Federation. Russia has signed bilateral military-technical cooperation agreements with many African countries. On the other hand, Moscow's post-Cold War relations with Africa, undoubtedly, lean toward military support and arms trade. Analysis by the Stockholm International Peace Research Institute (SIPRI) indicates that between 2014 and 2018, Russia accounted for 49% of arms imports to North Africa and 28% to Sub-Saharan Africa.
Africa has started accumulating fresh debts. For example, Johan Burger's article details crucial information in relation to Russia's military interests in Africa. Russia has established or intends to establish military bases in Sudan along the Red Sea Coast, Somaliland, and Egypt. Another publication highlights Russia's military bases in Madagascar, Mozambique, and Guinea. Lately, the Central African Republic intends to host a Russian military base.
Last October, President of the Arab Republic of Egypt, African Union Chairman and Co-Chairman of the Russia-Africa Summit, Abdel Fattah el-Sisi, noted in his speech at the plenary session of the Russia-Africa Economic Forum: "Africa welcomes the efforts to encourage an open door policy and cooperation with its partners with a view to making a breakthrough in developing its economy. Russia and other foreign countries as well as international financial organizations have to develop cooperation and invest in Africa."
Further, the Egyptian leader urged international and regional financial organizations to take part in funding Africa's economic growth and to give it financial guarantees on consolidating its economic potential. This would help promote trade and investment. Further urged foreign countries to grant African states generous terms for their projects and development programmes, which will help Africa reach its dream – to embark on the road of progress, modernization and sustainable development.
Before concluding his speech, President Abdel Fattah el-Sisi emphasized that cooperation with Africa must be based on common interests, on the protection of African property, which would allow Africa to promote comprehensive sustainable development by carrying out three major goals.
First, it is necessary to accelerate economic reforms and create a businesslike atmosphere by establishing close partnership with the private sector. Second, it is essential to implement social justice principles with the broad participation of society. Third, it is necessary to consolidate peace and stability in accordance with the African Union's Agenda 2063 and Sustainable Development Goals 2030.
Significantly noting that African Union officials have repeatedly urged African leaders to prioritize Africa's Agenda 2063 – a strategic framework for delivering on Africa's goal for inclusive and sustainable development – and the United Nations' Sustainable Development Goals (SDGs). The 15-member UN Security Council has unanimously adopted a resolution welcoming AU initiatives for infrastructure development and pledging support for "African solutions to African problems" in an attempt to achieve the Sustainable Development Goals (SDGs)..
Sergey Lavrov: Violations of journalistic rights and discrimination against media are increasingly evident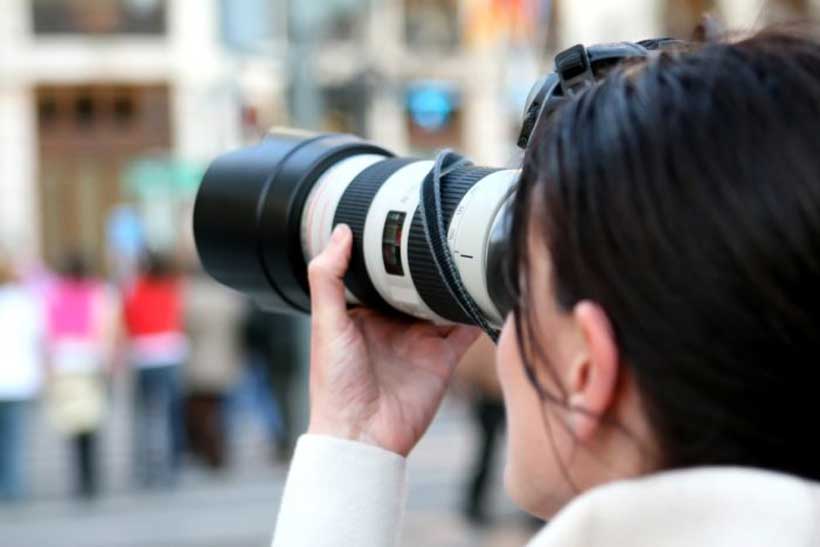 Restrictions imposed by legislative and executive authorities may negatively impact the work done by journalists in Russia. The OSCE Representative on Freedom of the Media, Harlem Désir, raised this concern during the OSCE conference on media freedom in Russia and in the OSCE area, held in Moscow earlier this month. He also drew attention to the problem of the security of journalists and the impunity of those, who commit crimes against them.
Harlem Désir singled out as the most dangerous laws on insulting powers-that-be, fake news, the law on "sovereign Internet," as well as the abuse of the law on countering extremism and the law on foreign agents, particularly in the case of Deutsche Welle. Mr. Désir added that since Russia had voluntarily committed to abide by OSCE standards, it is called upon to protect media freedom, just like any other OSCE member, which he always appeals to in cases of entry bans and obstruction of accreditation for Russian journalists.
While acknowledging the seriousness of the above trends, Harlem Désir still emphasized that the very fact that journalism remains an unsafe profession is an overarching problem that needs to be addressed. He recalled the killings of Anna Politkovskaya in Russia, of Pavel Sheremet in Ukraine and of the Maltese journalist Daphne Caruana Galizia, all of which have gone unpunished, as well as incidents of rough treatment of journalists during the recent protests in Moscow. He welcomed the release of Ivan Golunov, Kirill Vyshinsky and Igor Rudkov, all of whom took part in the conference as speakers. He expressed concern about the fate of the recently detained Svetlana Prokopyeva, and singled out the case of Kirill Vyshinsky as highly important as it involved two OSCE countries, and also the release of Ukrainian citizens Roman Sushchenko and Oleg Sentsov. Kirill Vyshinsky thanked the OSCE representative for his active participation and handed him a list of journalists currently being prosecuted in Ukraine.
The Russian Foreign Minister Sergey Lavrov is concerned about the non-inclusive and opaque nature of projects that are implemented in circumvention of multilateral platforms, such as the Conference on Media Freedom in London, which Russian journalists were not allowed to be present at. Russian media were likewise barred from attending last year's OSCE conference in Kiev (while anyone could be freely accredited at Moscow's conference, Lavrov noted). Sergey Lavrov also criticized the "Journalism Trust Initiative" media questionnaire proposed and organized by Reporters without Borders.
"This is not just an initiative by this particular non-governmental journalistic organization – it is endorsed by the French government," Lavrov said.
"Each time someone wants to find information on a particular topic, modern technology will dish out for him exactly what Reporters Without Borders thinks is right," he added. Lavrov said there was a link between the current trends to constraint freedom of speech and discriminate against the media to the West's desire to reduce the "Russian-language area" in the world and its "fear of fair competition in the information space."
Sergey Lavrov criticized attempts to deny accreditation for Deutsche Welle, as well as any other media outlet in a clear reference to calls earlier made to this effect by the State Duma lower house of the Russian parliament to recognize the German news agency as a foreign agent. Lavrov added that DW journalists had been summoned to the Foreign Ministry for a meeting with the deputy director of the Ministry's Department of Information and Press where they admitted as "incorrect" their coverage of the summer protests in Moscow. Maria Zakharova explained that Deutsche Welle published routes of unauthorized marches, which she said could be construed as political agitation.
Commenting on the laws adopted in Russia, which can hamper the work of the media, Sergey Lavrov noted that they are fully in line with the provisions of the International Covenant on Civil and Political Rights, which allows certain restrictions of free speech in cases when it violates state laws concerning protection of morality and national security.
"We will protect our culture and values, including by legislative means," Sergei Lavrov emphasized. He proposed to reassert the commitments to safeguarding freedom of speech and access to information made by the OSCE countries during the 1990s at the forthcoming meeting of the OSCE foreign ministers in Bratislava, and to hold a roundtable within the OSCE framework where journalists could agree how best to draw a line between quality journalism and propaganda.
From our partner International Affairs
Global protests: Russia and China risk ending up on the wrong side of history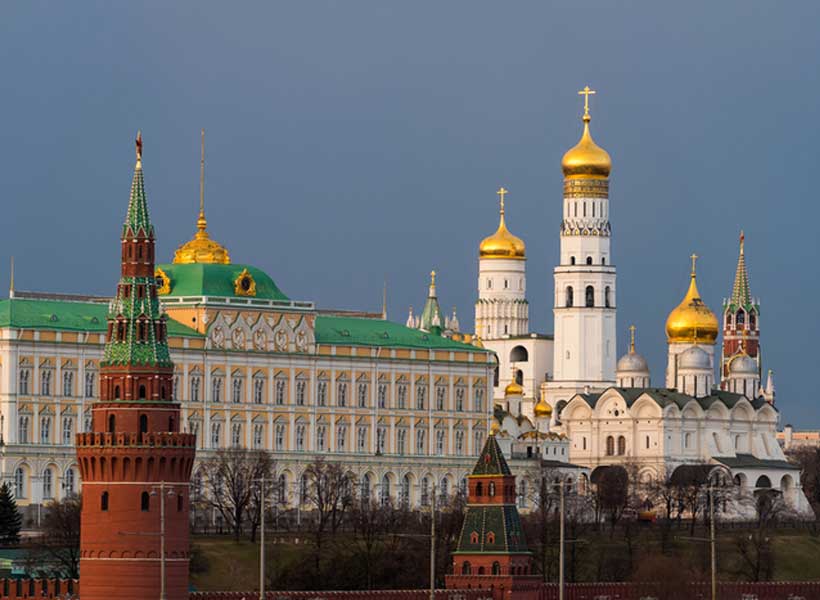 Widespread perceptions see Russia together with China as the rising powers in the Middle East as a result of America's flip flops in Syria and US president Donald J. Trump's transactional approach towards foreign policy as well as Russian and Chinese support for regimes irrespective of how non-performing and/or repressive they may be.
Russia has sought to capitalize in other parts of the world, particularly Africa, on its newly found credibility in the Middle East as part of its projection of itself as a world power on par with the United States and China.
African leaders gathered in late October in the Black Sea resort of Sochi for the first ever Russian African summit chaired by president Vladimir Putin. China has hosted similar regional summits.
Mr. Putin has proven adept at playing a weak hand well and for now, Russia alongside China, that has the financial and trading muscle that Moscow lacks, are basking in their glory.
Yet, Russia and China could find themselves in tricky situations with protests across the globe from Latin America to Hong Kong threatening to put the two powers on the wrong side of history.
Iran, Russia's partner in supporting Syrian president Bashar al-Assad and a strategic node in China's Belt and Road initiative, is already struggling to come to grips with being in the bull's eye of protesters.
Protesters in Iraq have denounced Iranian influence in the country while Iran's Lebanese Shiite ally, Hezbollah, is part of the elite that protesters hold responsible for their country's economic malaise.
Russia and China are well aware of the risk. Not only because of the resilience of protest in Hong Kong but also because of past popular revolts in former Soviet republics that constitute Russia's soft underbelly and in some cases border on the strategically important but troubled Chinese north-western province of Xinjiang.
Recent protests in Kazakhstan were as much about domestic governance issues as they were about Chinese influence in the country and the crackdown on Turkic Muslims, including ethnic Kazakhs in Xinjiang.
Central Asia, moreover, is potentially for China a black swan. It is together with Southeast Asian nations Laos and Cambodia, home to countries most indebted to China.
A recent study by scholars at Harvard University's Kennedy School, the University of Munich and the Kiel Institute for the World Economy concluded that about half of Chinese overseas lending remained unrecorded leaving Central Asian and other nations with no precise oversight of their debt.
"These hidden overseas debts pose serious challenges for country risk analysis and bond pricing," the study warned.
The risk of ending up on the wrong side of history looms even larger with Russia seeing prevention and/or countering of popular revolts as one of its goals in attempting to stabilize the Middle East, a region wracked by conflict and wars.
Russia, as part of its stabilization effort in the wake of its intervention in Syria, has proposed replacing the US defense umbrella in the Gulf with a multilateral security arrangement.
"Russia is seeking stability which includes preventing colour revolutions," said Maxim Grigoryev, director of the Moscow-based Foundation for the Study of Democracy, using the term employed to describe popular revolts in countries that once were part of the Soviet Union.
Echoing Kremlin policy, Mr. Grigoryev said Syria was "a model of stabilizing a regime and countering terrorism."
Russian military intervention in Syria has helped president Bashar al-Assad gain the upper hand in a more than eight-year long brutal war in which the Syrian government has been accused of committing crimes against humanity.
Russia has denied allegations that its air force has repeatedly targeted hospitals and other civil institutions.
Russia's definition of stability with Syria as its model is unlikely to go down well with youth-driven protests that have already affected twelve of the Arab League's 22 members.
In some of the most dramatic incidents, this year's popular revolts forced the leaders of Algeria, Sudan and Lebanon to resign. Iraqi prime minister Adil Abdul-Mahdi is next in line.
Latin America and Africa, like the Middle East and Central Asia, home to often poorly governed, resource-rich countries with youthful populations, are in many ways not that different.
Some Latin American leaders, including Argentine Foreign Minister Jorge Faurie and Luis Almagro, the secretary-general of the Organization of American States, have denounced what they see as interference in protests in Chile, Ecuador, Bolivia and Haiti by two Russia and China-backed countries, Venezuela and Cuba.
Ecuador's interior minister, María Paula Romo, said last month that authorities had arrested 17 people at an airport, "most of them Venezuelans . . . carrying information about the protests."
Policy analysts Moisés Naím and Brian Winter argued that irrespective of whether Venezuela and Cuba have sought to exploit continental discontent, "Latin America was already primed to combust."
Messrs. Naim and Winter attribute popular anger to disappointing economic growth, stagnating wages, rising costs of living, mounting inequality, and corruption on the back of a commodity boom that significantly raised expectations.
Russian and Chinese support for embattled regimes at the risk of alienating protesters, who have proven in among others Chile, Iraq and Hong Kong undeterred by repressive efforts to squash their protests, will have paid off if it helps engineer the kind of stability Mr. Grigoryev is advocating.
Russian and Chinese leaders may be banking on a development akin to what Messrs. Moses and Winter describe as the emergence of repressive Latin American regimes in the 1970s and 1980s as a result of leaders' failure to tackle slowing economic growth. The failure fuelled a decline of faith in democracy and the rise of populists.
"The same gears may churn toward mayhem and division, sown from within Latin American countries and without. Venezuela and Cuba may not be the main reason for the current protests. But if the region continues down its current path, it will be vulnerable to the next conspiracy, whether from Havana, Caracas, or somewhere else," Messrs. Moses and Winter warned.
Events elsewhere in the world may well unfold differently. Yet, Russia and China could ultimately find themselves on the wrong side of history in an era of global breakdown of popular confidence in political systems and incumbent leadership and increasingly uncompromising, determined and resourceful protests.
Said Timothy Kaldas, a senior fellow at the Tahrir Institute for Middle East Policy, commenting on the protests in the Middle East: "This isn't a revolution against a prime minister or a president. It's an uprising demanding the departure of the entire ruling class," the very people Russia and China would like to see remain in place.