Fracking Societies through manufactured revolts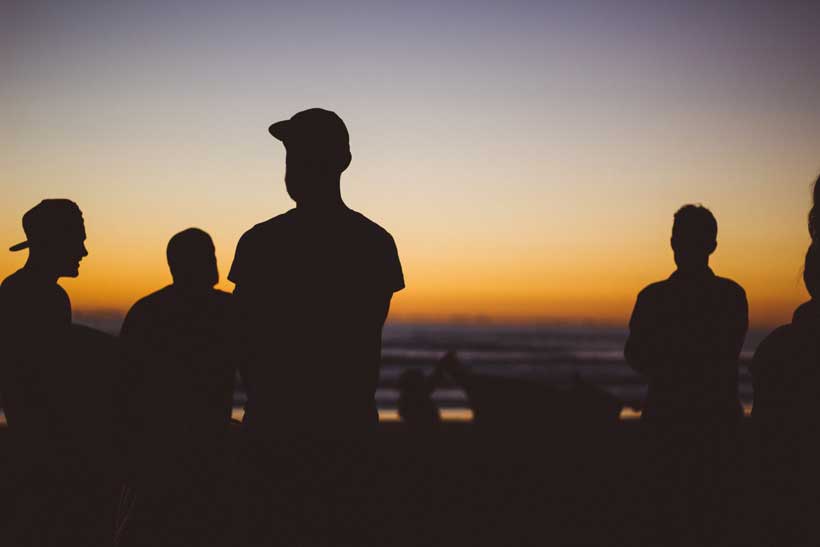 If society is considered as an open, complex and dynamic system. This system is attributed for the quality of both organizing and disorganizing. Constructive chaos occurs when there is an attempt to harness these destructive and seemingly random forces, for strategic purposes.
The chaos strategy proposes the artificial creation of disorder and violence in a country or areas that are considered as an object. It can be secured through an unconventional war – use of different methods to achieve internal convulsions within a target country or the use of armed intermediaries to lead to a civil war scenario in a target country. It is a standardized regime change approach when to topple government or to trigger political collapse of a country or entire region.
Chaos theory aroused great interest from a sector of the American elite. Different authors and protagonists, academics and practitioners, took theoretical premises of it to understand the mechanics of social movements in countries and operate on them to obtain designated objectives. They would formulate their application as a strategy, through a built chaos, for the achievement of American geostrategic interests.
These models begin with the introduction of a colour revolution, or a "Spring". That represents some kind of revolt or navigated or manufactured' spontaneity' of a street demonstration. Certainly, it represents a clear cut case of a soft coup, which could then be followed by a hard blow, through an unconventional war. If the first fails, population is exposed to social engineering methods and hybrid wars, so that they can escalate into violence, produce civil wars, the results are the change of government or the collapse of the State itself.
If this sequence is repeated in several countries of the same region, we can talk about areas that are not integrated (Gap) under Barnett's parameters.
"Gradually, the imperial civilizing mission (Expansion is a path to Security) got a new form. It became a moral duty – R2P (Responsibility to Protect), as much as the parental duty is to raise their infant child. The handsome, masculine and strong Western Prince Charming has one duty – to emancipate his Eastern Sleeping Beauty. Giving a 'kiss' meant projecting the western physical military presence, and commerce" – remarks prof. Anis H. Bajrektarevic in his brilliant geo-philosophical synthesis "Imperialism of Lullaby".
Hence, what is a chaos?
Engineering the Chaos
Chaos theory applied as a strategy is simply a form of social engineering.
Based on a comparison of the main guidelines of the strategy of chaos and hybrid warfare, we find under deduction that chaos theory is understood as a variant of the hybrid and fourth generation paradigm of wars. The objective is to change the regime of a country marked as objective, but it should not be ruled out that the collapse of the state structure is not a desired objective.
As we have observed in all these cases, Chaos Theory has been used as a geostrategic foundation of the US to strengthen its role as a global hegemon after the Cold War, mainly in the Middle East area.
Chaos theory seeks to provoke, induce attitudes, behaviours, through social engineering to the population of a target country in addition to infiltrating external elements, violence spreads like a computer virus, the expected result is that the system will "reset/restart" with a change of government or such a state disintegrated. If that is the last case it will also be favourable for the US anyway.
Based on the historical methodology to analyse, and the prospective methodology to project, based on trend tracking. Its future use in other scenarios is not ruled out. Just as Arab springs and colour revolutions have occurred in the former Soviet space, this does not mean that they cannot be introduced outside those geographical areas, according to the interests of contenders fighting for their interests. Many of these patterns mentioned above are observed in Venezuela to date.
Chaos theory and strategy is a paradigmatic methodology of the US, in the geopolitical plane its main objective is the fragmentation and fracturing of the Eurasian belt.
We must emphasize that this search for an unquestionable American unipolar hegemony project found its counterweight in recent years with the participation and active intervention in various scenarios and global situations of China and Russia, which to date seem to seek to consolidate a strategic partnership.
Laws Still Restrict Women's Economic Opportunities Despite Progress
Countries are inching toward greater gender equality, but women around the world continue to face laws and regulations that restrict their economic opportunity, with the COVID-19 pandemic creating new challenges to their health, safety, and economic security, a new World Bank report says.
Reforms to remove obstacles to women's economic inclusion have been slow in many regions and uneven within them, according to Women, Business and the Law 2021. On average, women have just three-quarters of the legal rights afforded to men. Women were already at a disadvantage before the pandemic, and government initiatives to buffer some of its effects, while innovative, have been limited in many countries, the report says.
"Women need to be fully included in economies in order to achieve better development outcomes," said David Malpass, World Bank Group President. "Despite progress in many countries, there have been troubling reversals in a few, including restricting women's travel without the permission of a male guardian. This pandemic has exacerbated existing inequalities that disadvantage girls and women, including barriers to attend school and maintain jobs. Women are also facing a rise in domestic violence and health and safety challenges. Women should have the same access to finance and the same rights to inheritance as men and must be at the center of our efforts toward an inclusive and resilient recovery from the COVID-19 pandemic."
Women, Business and the Law 2021 measures the laws and regulations across 8 areas that affect women's economic opportunities in 190 countries, covering the period from September 2019-October 2020. From the basics of movement in the community to the challenges of working, parenting, and retiring, the data offers objective and measurable benchmarks for global progress toward gender equality. Following the outbreak of the pandemic, this report also looks at government responses to the COVID-19 crisis and how the pandemic has impacted women at work and at home, focusing on childcare, access to justice, and health and safety.
Overall, the report finds that many governments have put in place measures to address some of the impacts of the pandemic on working women. For example, less than a quarter of all economies surveyed in the report legally guaranteed employed parents any time off for childcare before the pandemic. Since then, in light of school closures, nearly an additional 40 economies around the world have introduced leave or benefit policies to help parents with childcare. Even so, these measures are likely insufficient to address the challenges many working mothers already face, or the childcare crisis.
The pandemic has also contributed to a rise in both the severity and frequency of gender-based violence. Preliminary research shows that since early 2020, governments introduced about 120 new measures including hotlines, psychological assistance, and shelters to protect women from violence. Some governments also took steps to provide access to justice in several ways, including declaring family cases urgent during lockdown and allowing remote court proceedings for family matters. However, governments still have room to enact measures and policies aimed at addressing the root causes of this violence.
"While it is encouraging that many countries have proactively taken steps to help women navigate the pandemic, it's clear that more work is needed, especially in improving parental leave and equalizing pay," said Mari Pangestu, Managing Director of Development Policy and Partnerships, The World Bank. "Countries need to create a legal environment that enhances women's economic inclusion, so that they can make the best choices for themselves and their families."
Despite the pandemic, 27 economies in all regions and income groups enacted reforms across all areas and increased good practices in legislation in 45 cases during the year covered, the report found. The greatest number of reforms introduced or amended laws affecting pay and parenthood.
However, parenthood is also the area that leaves the most room for improvement globally. This includes paid parental leave, whether benefits are administered by the government, and whether the dismissal of pregnant women is prohibited. Reforms are also needed to address the restrictions women face in the type of jobs, tasks, and hours they can work, segregating them into lower paid jobs. And in 100 economies, laws do not mandate that men and women be paid the same for equally valued jobs.
Achieving legal gender equality requires a concerted effort by governments, civil society, and international organizations, among others. But legal and regulatory reforms can serve as an important catalyst to improve the lives of women as well as their families and communities. Better performance in the areas measured by Women, Business and the Law is associated with narrowing the gender gap in development outcomes, higher female labor force participation, lower vulnerable employment, and greater representation of women in national parliaments.
Child Abuse & Legal System
In world where the population is high, crime rate is higher. China has a separate system because China has a large population but the laws are so strict that people are afraid to commit crimes. Legal System of Punishments in China is strict . The recent example in china is during COVID 19. People in China during lockdown was following the laws so strictly. On the other hand the situation in all others countries was very clear.
In countries where the punishments are harsher and deterrent, there is a reduction in crimes. Whereas in countries where the punishments are softer, people do not stop committing crimes.
When we discuss about the Punishments in Islamic Legal System , In Islamic law and the Qur'an there are severe punishments in heinous offenses. In Islam, it has always been the case that if a person commits a major crime, he should be punished in such a way that he becomes a lesson for others and people learn from it.It is in Islam that if someone steals, his hands will be cut off, then no one will ever dare to steal. Prophet Muhammad (Peace be Upon Him) said that if my daughter Fatima also stole, I would cut off her hands.
Legal System of Pakistan , If the punishment is severe then the crime will decrease, if the punishment is not severe then the crime will increase day by day. In our country's legal system Islamic law exist but No proper implementation is there. We mostly follow the principles of the common law for punishment.
The Pakistan Penal Code deals with punishments in criminal cases. Its origin is from the Indian Penal Code which is dated back to the 1860. When Pakistan came into being they renamed this enactment as Pakistan Panel Code. In fact, the origin of the mentioned punishments in the said enactment have basis from the Common Law System which was the system of British Government in the 19th Century. When British Government was ruling over the Indo-Pak subcontinent, they made these laws in the beginning.
The Indian Penal Code was the basic legislation made in the 1860. Later on in 1898 the Code of Criminal Procedure was enacted also. Now in India, Pakistan and Bangladesh the same law is the basic criminal law with certain amendments. These laws have been changed a little bit, but their basic laws are the same and it is still implemented to a greater extent.
Example :According to section 377 of Pakistan Penal Code the unnatural offences are defined in a way that they are related to unnatural lust. If a man tries to have sex with a man and even if he tries to have sex with a child, his sentence is 10 years imprisonment. So if an offender wishes to abuse a child with a fear that if he is caught, he will be imprisoned, he will never commit such offense. Similarly if he knows that he will be released in little span of time on bail by getting the consent from the child's family and by settling the matter by giving them some money, he may commit the offense without any fear. He may commit the same offense again and again.
Conclusion:It is important to create deterrence in punishments especially in heinous offenses so that people have fear of committing them. Only this way offenses can be controlled and society can be peaceful to live in.
East Africa: The status of women remains unequal at all levels of society
For over two decades, the Centre for Rights Education and Awareness (CREAW) has been fighting for gender equality, empowerment of women and improvement of women's rights in Kenya and broadly in East Africa. Established in 1999, CREAW has used bold, innovative and holistic interventions for the realization of women's rights. Most of its programs have focused on challenging practices that undermine equity, equality and constitutionalism, promoting women's participation in decision making and deepening the ideology and philosophy of women's empowerment.
In this interview, Mercy Jelimo, an Executive Program Officer at the Nairobi-based Center for Rights, Education and Awareness (CREAW) discusses the current situation about gender issues, landmarked achievements, existing challenges and the way forward. Here are the interview excerpts:
In your estimation and from your research, how is the situation with gender inequality, specifically in Kenya, and generally in East Africa?
MJ: This survey was commissioned by our partners Women Deliver and Focus 2030 with over 17,000 respondents covering 17 countries on six continents. The survey findings indicated that over 60% of respondents believed that Gender Equality had progressed. However, on average 57% of respondents also felt that the fight for gender equality is not over particularly because we see key aspects of gender inequality persist including: unequal distribution of unpaid care, domestic work and parental responsibilities between men and women (the COVID-19 pandemic has spotlighted the burden women bear as caregivers) different employment opportunities with religion and culture continuing to entrench discrimination against women.
Whereas in East Africa, the survey only covered Kenya, the results are shared across. In particular, the Kenyan respondents indicated that there has been notable progress in regards to Gender equality particularly when it comes to the legal and policy frameworks to guard against discrimination on whichever basis be it sex, religion, class or race.
Over the last quarter century, the country has promulgated a new Constitution and a raft of subsidiary legislations and policies that are critical to Gender equality. Some of these laws include but not limited to: the Sexual Offences Act 2006, the Children's Act 2001, the Prohibition of Female Genital Mutilation Act 2011, the Marriage Act 2014, the Protection Against Domestic Violence Act 2015, the Victim Protection Act 2014, the Witness Protection Act 2008, the National Policy for Prevention and Response to Gender-Based Violence 2014, the National Guidelines on the Management of Sexual Violence 2015, the Multi-sector Standard Operating Procedures for Prevention and Response to Gender Based Violence, and the National Policy on the Eradication of Female Genital Mutilation (FGM) 2019.
Kenya has also ratified the Convention on the Elimination of All Forms of Discrimination against Women (CEDAW), the Convention on the Rights of the Child (CRC), the Protocol to the African Charter on Human and Peoples' Rights on the Rights of Women in Africa (the Maputo Protocol), the African Charter on the Rights and Welfare of the Child, among other instruments. However, even with this robust legal framework, accountability and the implementation of these laws have lagged behind.
The status of women and girls as compared to men and boys still remains unequal at all levels of society both public and private. This imbalance manifests itself as normalized negative social norms and 'cultural' practices with brutal violations against women and girls continuing to be perpetrated, women being excluded from leadership and decision making positions, limited in their political participation and women and girls being denied access to economic opportunities.
Undeniably, women and girls continue to be victims of sexual and gender-based violence (SGBV) including rape, domestic violence, Female Genital Mutilation (FGM) and child marriage. In fact, as of March 2020, according to statistics from Kenya's Gender Violence Recovery Centre (GVRC), 45% of women and girls between the ages of 15 and 49 have experienced either physical or sexual violence with women with girls accounting for 90% of gender-based violence (SGBV) cases reported. Harmful practices such as FGM and child marriage are still prevalent, with the Kenya Demographic Health Survey (2014) reporting a national FGM prevalence rate of 21% for women and girls aged 15-49 years of age. The prevalence rate differs from one practicing community to the other, with communities such Somali (96%) Samburu (86%) and The Maasai (78%) having significantly higher prevalence.
Sadly, this is the story across all the other countries in East Africa where we have progressive legal and Policy framework but with zero accountability mechanisms. It is worth noting that in 2018, the East Africa Community Council of Ministers approved the EAC Gender policy which is key to ensuring that gender equality and empowerment of women are not only integrated into every aspect of its work but provides an outline of key priority areas for partner states. The EAC has also instituted other gender mainstreaming efforts including the EAC Social Development framework (2013), the EAC child policy (2016) the EAC Youth policy (2013), a Gender Mainstreaming Strategy for EAC Organs and Institutions, (2013) amongst others.
By the way, what are your research findings that you presented in report on Jan 28? Are there any similarities and differences about gender studies in other East Africa countries?
MJ: The key findings from Kenya can generally be used to paint a picture of the situation in the EAC region. Apparent Gender disparities in the region remain in a number of areas such as in political representation, access to education and training, access to quality and affordable healthcare, high unemployment rates of women, rampant sexual and gender-based violence, harmful cultural practices, inadequate financing for gender needs and programs.
Firstly, when asked about the status of Gender Equality, the majority of respondents identified Gender Equality as an important issue (96%) and that government should do more (invest) to promote gender equality.
Secondly, the role of religion and culture; how boys and girls are socialized and unequal representation were identified as obstacles to gender equality. This finding indicates the work that still remains to be done for Gender equality actors in Kenya and other partner states in the EAC. The most important step to achieving gender equality is dismantling systems and structures that promote and protect inequalities. whereas the country has made tremendous progress in having relevant legal and policy frameworks, there is still lack of implementation of these laws – this finding answers the why question– because institutions, people and structures are still very patriarchal. Furthermore, the lack of representation of women (also cited by Kenyan respondents as an obstacle) might explain the failures in implementation of the laws and policies.
Thirdly, the respondents identified corruption as the most important issue facing the country. This finding is also supported by the 2019 Global Corruption Barometer – Africa survey that showed that more than half of citizens in the continent think graft is getting worse and that governments were doing very little to curb the vice. The impact that corruption has on service delivery cannot be overemphasized especially on public goods such as healthcare, education, water and sanitation. More specifically, is the resulting lack of public financing to programs and interventions that address gender needs & promote gender equality.
A recent Corruption Perception Index (CPI) Report by Transparency International indicated that all the countries in East Africa with the exception of Rwanda scored below the global average rate of 43 out of 100. More importantly is that the report noted that countries that perform well on the CPI have strong enforcement of campaign finance regulations as this correlates with the dismal performance of women in politics who often than not do not have the requisite political funding to mount effective political campaigns and outcompete their male counterparts.
What would you say about discrimination or representation of women in politics in the region? Do you feel that women are not strongly encouraged in this political sphere?
MJ: There has been significant progress when it comes to women's political representation and participation with a majority of the countries in the EAC region adopting constitutional quotas and other remedies to promote representation. All the countries in the East Africa Community have achieved the 30% critical mass with the exception of Kenya (21%) and South Sudan (28%). More women occupy ministerial portfolios that were perceived to be the preserve of men such as defense, foreign affairs, manufacturing, trade, public service and so forth. Not to miss that the leading country globally – Rwanda is from the region (63%).
However, most institutions including parliaments are still male dominated and women in the region still face a number of challenges including violence against women in politics, religious and cultural beliefs and norms that limit women role, lack of support from political parties, lack of campaign financing and unregulated campaign financing environment with the progressive legal and policy frameworks yet to be fully implemented. These challenges continue to limit the representation and participation of women in public and political sphere. The region is yet to have a woman as a president just to illustrate the glass ceilings that remain.
Tell us about how women are perceived (public opinion) in the society there? How is the state or government committed to change this situation, most probably by enacting policies?
MJ: "Don't tell me what you value. Show me your budget and I 'll tell you what you value" This quote by President Joe Biden aptly captures the state of affairs in the region in relation to gender equality. The countries in the region have continued to enact and reform legal and policy frameworks but have largely remain unimplemented. The primary reasons being lack of financial and accountability mechanisms to ensure that these programs and policies are actualized. For us to reach to the conclusion that governments are committed to promoting gender equality and women empowerment, we need to see a shift from lip service to prioritization and adequate resourcing of programs that advance gender equality.
What platforms are there for improving gender equality, for ending gender-based violence and for discussing forms of discrimination there? Do you suggest governments have to act now to accelerate issues and progress on gender equality in East Africa?
MJ: As Deliver for Good Campaign partners in Kenya together with other gender equality advocates, the Sustainable Development Goals and Africa Agenda 2063 provide important blueprints to developing our society economically, socially and politically. The Deliver for Good campaign is an evidence-based advocacy campaigns that call for better policies, programming and financial investments in girls and women. Most importantly, the Generation Equality Forum (GEF) is an important mobilization moment to ask governments and private sector to accelerate progress not just in East Africa but globally. Specifically, we will be using this moment to call on governments, not only make bigger and bolder commitments but also, to ensure that they match these commitments with financing and accountability mechanisms.
As the Deliver for Good campaign partners in Kenya, we have a particular interest on one of the GEF Action Coalitions – Gender Based Violence – to leverage on the Kenyan government leadership and the political will to end traditional practices that are harmful to women and girls such as Female Genital Mutilation and Child Marriage. Particularly and in line with the survey findings, we will be calling for: increased accountability for physical and sexual crimes against women; increased investment on prevention and protection programs while calling for inclusive efforts and programs that leave no woman behind in Kenya and East Africa.