Can Recycling Really Solve The Plastic Problem?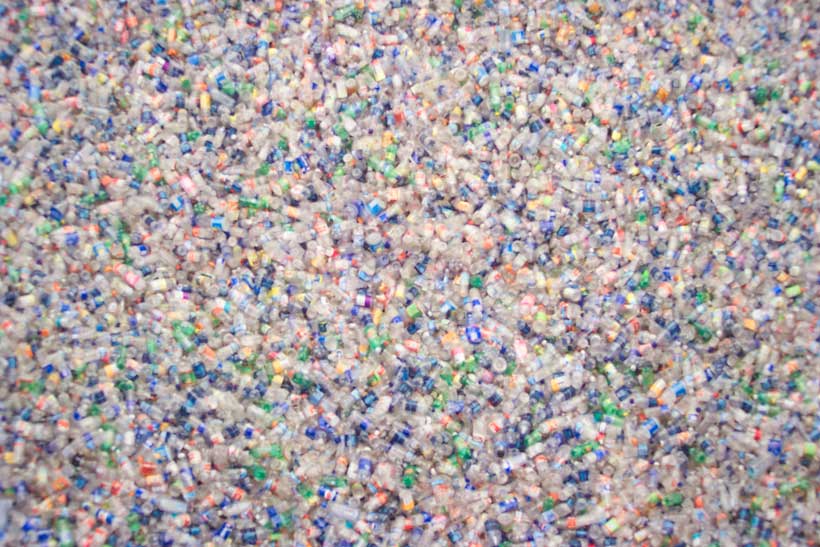 Authors: Meena Miriam Yust and Arshad M. Khan
The practice of recycling has everything to commend it: On a finite planet, it conserves resources; it is meretricious allowing us, as it does, to pin a mental merit badge on our chests as we ready the assigned recycling bin once a week; and it is an activity that is all good. We are saving the planet, albeit in a small way, from some of the excesses of the developed world. And when everyone does their share, the impact has to be unavoidably significant. Right. Or, does it?
If we examine what we recycle, that is paper, glass, metal cans and plastic, the junk mail and other paper discarded is the most copious but plastic is close. Almost all of it used to go to the developed world's great recycling bin in the east … China. It absorbed some 95 percent of EU recyclable waste and 70 percent from the US. But China began to grow its own domestic garbage with the growth of its economy. The consequences have not been unexpected. China announced a new policy in 2018, named inexplicably National Sword, banning the import of most recyclables, particularly plastics and contaminated materials.
Since then China's import of such recyclables has fallen 99 percent. Needless to say, metals and glass are not as seriously affected. For the American recycling industry, it has been a major earthquake. First, about 25 percent of recyclables are contaminated and not recyclable. Then there are plastic bags. Not only are these, too, not recyclable but they tend to jam up sorting machinery.
The sorting of waste sent to China had been taken over by families in port side communities. It became their livelihood, retrieving whatever fetched a price and dumping the rest. Piling up in ad hoc landfills, it washed down waterways into the ocean. They were not the only culprits. Thus we have had the phenomenon of whales being washed up dead, starved because stomachs were full of plastic — 88 pounds densely packed in the stomach of one found in the Philippines and 50 pounds inside another in Sardinia. China's ban on waste imports has been followed by Malaysia and Vietnam. In March of this year, India joined them.
As the outlets for their waste disappear and as most of the plastics are not recycled, self-reliance has been forced upon developed countries. All to the good for the environment, because it will also curtail the use of plastics out of necessity. The truth is only a fraction of plastic waste is recyclable, generally the white transparent bottles of which some are preferred. Most ends up in landfills. A 2017 study in Science Advances determined that 90% of plastics ever produced are still in the environment. Yet in the past six decades an estimated 8 billion tons have been produced. Moreover, the usage trend is upwards and in 2014 some 311 million tons were produced worldwide.
There is though a small movement to restore reusable bottles, and a company called Loop Industries may be on the right track. Their founders announced at the World Economic Forum in 2019 that they aim to return to the milkman model, reusing bottles for everything from edibles to shampoo and detergent. Loop has partnered with Nestle, Proctor & Gamble, PepsiCo, and other large companies. Perhaps, if we all return to the milk bottle model of the 1950s — refilling containers to be used again — there may be greater hope for the planet. The good news is, some towns and states have already banned single-use plastic bottles.
Another intriguing possibility is to use the millions of tons of crustacean shells discarded. Scientists are now able to extract chitin and chitosan from shrimp and lobster shells. Still in the research stage, the process has to be made industrially feasible, and there are also problems with hazardous waste as it uses potent chemicals like sodium hydroxide. Biodegradable chitin and chitosan can be used as plastic substitutes to make surfboards and anti-microbial food packaging. Scotland-based CuanTec has developed a bacterial method that has eliminated 95 percent of the sodium hydroxide and also cut energy use by a third as the bacteria do all the work. They use shells from the langoustines common in northern Europe, and have already signed a contract with the large UK supermarket chain Waitrose to supply flexible film for packaging fish. The film's antibacterial properties extend fish shelf life by three days.
An unexpected and more insidious source of plastic pollution is synthetic clothing. Researchers have determined that acrylic clothing may release more than 700,000 plastic fibers in a single wash. Polyester releases about 500,000 fibers, and a poly-cotton blend releases about 137,000. These fibers end up in the water we drink and the fish we eat. Making matters worse is the presence of microplastic at depths up to the 1000 meters, investigated by Choy et al in the deep waters of Monterey Bay using a remotely operated vehicle (ROV). The ROV collected the samples at ten different depths. Maximum pollution was found, surprisingly, not at the surface but from 200 to 600 meters below. They also collected red crabs and found plastics in the gastrointestinal tract. Giant "sinkers," the particle filtering mucous houses used for feeding by larvaceans and discarded after use, were collected at depths ranging from 251 to 2967 meters to overlap and extend the range of the research. All contained microplastics. Clearly, ridding the oceans of plastic pollution is an almost unsurmountable problem.
Japanese manufacturers have come up with a washing machine filter to catch microfibers, which may provide some aid if more widely distributed. Yet we still do not know the efficacy of such devices. Curbing the problem at the source is still the most sensible if we wish to sustain the planet. It is up to us.
Returning to the cheap, convenient and therefore ubiquitous plastic bags, there is hope for now there are several different types: the most common are conventional plastic bags, then there are compostable bags designed to be recycled in industrial composters, biodegradable bags, and two types of oxo-biodegradable bags. The latter degrade in open landscapes or on water surfaces like oceans. None degrade too well in landfills. There is, however, another problem with compostable biodegradales: to repel water and oil these have in them perfluoroalkyl and polyfluoroalkyl substances in which an hydrogen atom has been replaced by fluorine. Known as PFAS, these persistent chemicals leach out of the plastic and remain in the compost to be absorbed by plants and later by humans to accumulate in their bodies.
However, it's back to landfills for the non-recyclables. In 2015, the US alone produced 34.5 million tons (or 13 percent of total municipal solid waste) of plastic waste from which a small fraction (9 percent or 3.1 million tons) was recycled, 5.4 million tons was incinerated with energy recovery and about 26 million tons ended up in landfills. Burning reduces volume by 87 percent. However, open burning produces pollutants including dangerous dioxins, so safe combustion requires a contained environment.
Unless there is a change, the plastic problem appears likely to keep growing. In 1950, the world produced only about 2 million tons compared to over 300 million tons in present times. The UN has taken a first step by adding plastic waste to the Basel agreement on hazardous waste — 187 countries have signed up, the US under the Trump administration remains an exception.
Engineering institutions have become aware of the problem and are educating their young members. As reported in their July 2019 issue of IET Member News, the British electrical engineering professional body has two competitions sponsored by Greenpeace and Greenseas. For the Greenpeace prize, teams have to come up with methods, technologies and alternative delivery systems to reduce plastic packaging in supermarkets. And the Greenseas challenge requires competitors to develop a robotic machine to clear beaches of plastic cigarette stubs. The machine has to be large enough to collect a reasonable amount and painted brightly to attract attention and inform the public of the problem. Then there is OceanX Group, headed by a young engineer, that is developing automated monitoring and cleanup technology to remove plastic from waterways and better to detect sources. It employs artificial intelligence including drones.
The inescapable upshot of all of this is a need for education.  Sorting recyclables initially and disposing non-recyclable material into the curbside waste bin could save energy later, and many man-hours.  Changes in the kind of plastic material produced may also help.  For instance, just reducing the coloring used in plastic bottles eases recycling as these additives are expensive to remove.  Also tax incentives for manufacturers can only aid recycling efforts.  However, the now evident danger to the food chain begs including the cost of safe disposal (like controlled combustion for example) in the price of items.  Above all, the total amount of plastic generated can no longer keep increasing; it has to be reduced.  
Author's note: This piece first appeared in CounterPunch.org
The problems of climate change, part 2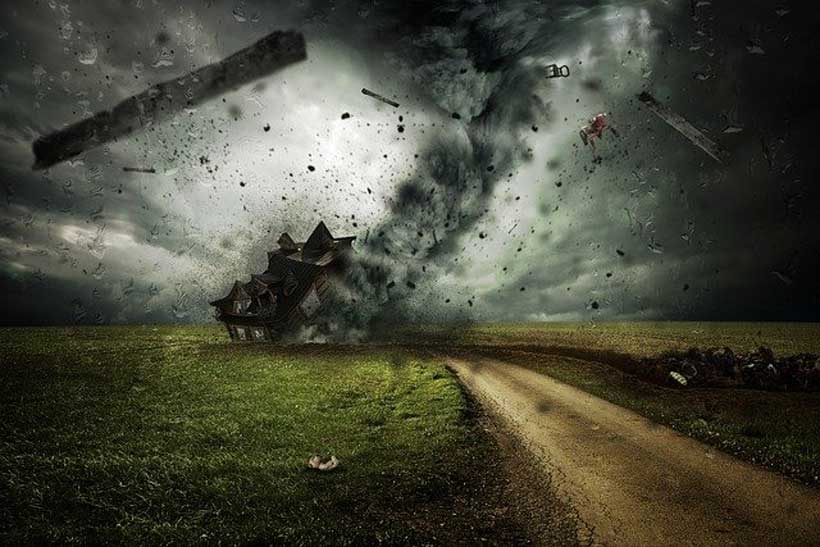 As we continue to examine the studies on climate change that is raising the average temperature of the planet, it must be said that the impact of temperature on production efficiency at too low or too high temperatures negatively affects production efficiency and causes significant economic losses.
Outdoor workers are more severely threatened by high temperature heat waves due to prolonged exposure to excessively hot environments. When the high temperature (33°C) lasts for ten days, the risk of death from cardiovascular diseases in the outdoor worker group increases by 149%.
The 2020 China report by the prestigious journal 'The Lancet' calculated that in 2019 Chinese outdoor workers lost about 0.5% of their potential working hours due to high temperatures, thus causing a 1% loss of the country's gross domestic product (126 billion dollars), which is equivalent to China's total annual budget for science and technology.
Heat does not only affect physical health, but also mental health such as emotions, etc. In 2020 Patrick Baylis published an article in the Journal of Public Economics, one of the leading economic journals, to identify people's latent preference for temperature. He used the public's emotional expressions on Twitter from June 2014 to October 2016 as a source of information to construct daily, monthly and annual data on working days, holidays, and time trends specific to worker status. He noted people's emotional response to temperature in the work environment. People's emotions are generally negative in relation to normal temperature trends (20-25 °C), and people's mood index drops from 0.1 to 0.2 or more on hot days (35-40 °C).
The influence of temperature also affects the sociability index.
Furthermore, Baylis used the exogenous impact of income (quarterly salary changes or parking fines, speeding fines, etc.) to economically measure this emotional response. He found that the economic value of a deviation for large differences in temperature affects the mutual willingness index between people. The willingness to invest money to reduce the maximum daily temperature from 30-35°C to 20-25°C is between 11.94 and 4.77 dollars (depending on salary or the amount of fines incurred).
It is worth noting that the accumulation of negative emotions will cause more social problems, such as depression, suicide, instigation of criminal activities and aggravation of human conflicts. In 2018 Marshall Burke, Felipe González, Patrick Baylis, Sam Heft-Neal, Ceren Baysan, Sanjay Basu and Solomon Hsiang edited a paper in "Nature Climate Change" that analysed the relationship between suicide rates and high temperatures. The results showed that for every 1°C increase in the average monthly temperature, suicide rates in US counties and in some cities in Mexico increased by 0.7% and 2.1%.
In 2013 Solomon M. Hsiang, Marshall Burke and Edward Miguel published a paper in "Science", after reviewing the relevant literature, and found that extreme weather conditions can easily lead to individual and group violent crimes and property crimes, as well as political turmoil in poor countries and personal aggression and violence.
Such behaviours will increase with high temperatures. Moreover, the resulting extreme rainfall has widened the income gap by affecting agricultural production. The authors discussed the related mechanisms of change in the state of affairs, including climate change, which will alter the supply of resources, as well as exacerbate social inequality and cause human conflicts. This will also reduce socio-economic productivity, thus weakening the monitoring of government agencies and suppressing the control of crime intensity.
Population migration and fast urbanisation caused by climate change will lead to competition for very limited local resources. Climate change will affect people's physiological mechanisms and reduce their ability to make rational judgements. People will become more abusive and confrontational, which in turn will lead to greater destabilisation.
The 2015 study by Matthew Ranson (2014) published in the Journal of Environmental Economics and Management also shows that a high-temperature climate will trigger more criminal activity and it is estimated that, between 2010 and 2099, the social costs of criminal activity in the United States due to climate change will reach between 29 and 78 billion dollars.
In summary, the impact of climate change on human health and socio-economic development cannot be underestimated. Consequently, climate change is a global challenge that defies national borders and urgently requires close cooperation among all countries. On December 12, 2015 at the Conference held in the French capital on climate change, the Paris Agreement was adopted, calling for global action against climate change.
It has become an important part of human history following the United Nations Framework Convention on Climate Change (Rio de Janeiro 1992) and the Kyoto Protocol of 1997. It is the third milestone in international case law to address climate change, planning a new path for global climate research.
The main objective is to keep the global average temperature increase in this century within 2°C and bring the global temperature increase within 1.5°C above the pre-industrial level.
The People's Republic of China, a responsible developing country, has always attached great importance to tackling climate change. On September 3, 2016, China formally adhered to the Paris Agreement and became the twenty-third country to complete ratification. In September 2020, President Xi Jinping solemnly declared at the General Debate of the 75th General Assembly of the United Nations that the People's Republic of China will enhance its efforts to collaborate on climate improvement, strive to peak carbon dioxide emissions by 2030 and achieve carbon neutrality by 2060 (Green Development, regarded as indispensable to building a green civilization, as indicated by the decarbonization targets), as well as "actively respond to climate change" as early as the 14th Five-Year Plan 2021-2025.
According to the 2019 Annual Report on China's Climate Change Policies and Actions, published by the Ministry of Ecology and Environment led by Huang Runqiu, China's carbon dioxide emissions per unit of gross domestic product (GDP) decreased by 4% in 2018, with a 45.8% cumulative decrease since 2005, which is equivalent to a reduction of 100 million tonnes of carbon dioxide. Furthermore, non-fossil energy accounted for 14.3% of total energy consumption, thus substantially reversing the fast growth in carbon dioxide emissions, and made an important contribution to the response to global climate change.
However, more effective policies and measures are still needed to ensure the fulfilment of the 2060 commitment and to minimise the health burden of climate change on the world's population.
Sink or swim: Can island states survive the climate crisis?
Small island nations across the world are bearing the brunt of the climate crisis, and their problems have been accentuated by the COVID-19 pandemic, which has severely affected their economies, and their capacity to protect themselves from possible extinction. We take a look at some of the many challenges they face, and how they could be overcome.
Low emissions, but high exposure
The 38 member states and 22 associate members that the UN has designated as Small Island Developing States or SIDS are caught in a cruel paradox: they are collectively responsible for less than one per cent of global carbon emissions, but they are suffering severely from the effects of climate change, to the extent that they could become uninhabitable.
Although they have a small landmass, many of these countries are large ocean states, with marine resources and biodiversity that are highly exposed to the warming of the oceans. They are often vulnerable to increasingly extreme weather events, such as the devastating cyclones that have hit the Caribbean in recent years, and because of their limited resources, they find it hard to allocate funds to sustainable development programmes that could help them to cope better,for example, constructing more robust buildings that could withstand heavy storms.
The COVID-19 pandemic has worsened the economic situation of many island states, which are heavily dependent on tourism. The worldwide crisis has severely curtailed international travel, making it much harder for them to repay debts. "Their revenues have virtually evaporated with the end of tourism, due to lockdowns, trade impediments, the fall in commodity prices, and supply chain disruptions", warned Munir Akram, the president of the UN Economic and Social Council in April. He added that their debts are "creating impossible financial problems for their ability to recover from the crisis."
Most research indicates that low-lying atoll islands, predominantly in the Pacific Ocean such as the Marshall Islands and Kiribati, risk being submerged by the end of the century, but there are indications that some islands will become uninhabitable long before that happens: low-lying islands are likely to struggle with coastal erosion, reduced freshwater quality and availability due to saltwater inundation of freshwater aquifers. This means that small islands nations could find themselves in an almost unimaginable situation, in which they run out of fresh water long before they run out of land.
Furthermore, many islands are still protected by reefs, which play a key role in the fisheries industry and balanced diets. These reefs are projected to die off almost entirely unless we limit warming below 1.5 degrees celsius
Despite the huge drop in global economic activity during the COVID-19 pandemic, the amount of harmful greenhouse gases released into the atmosphere increased in 2002, and the past six years, 2015–2020, are likely to be the six warmest on record.
Climate finance (climate-specific financial support) continues to increase, reaching an annual average of $48.7 billion in 2017-2018. This represents an increase of 10% over the previous 2015–2016 period. While over half of all climate-specific financial support in the period 2017-2018 was targeted to mitigation actions, the share of adaptation support is growing, and is being prioritized by many countries.
This is a cost-effective approach, because if not enough is invested in adaptation and mitigation measures, more resources will need to be spent on action and support to address loss and damage.
Switching to renewables
SIDS are dependent on imported petroleum to meet their energy demands. As well as creating pollution, shipping the fossil fuel to islands comes at a considerable cost. Recognizing these problems, some of these countries have been successful in efforts to shift to renewable energy sources.
For example, Tokelau, in the South Pacific, is meeting close to 100 per cent of its energy needs through renewables, while Barbados, in the Caribbean, is committed to powering the country with 100 per cent renewable energy sources and reaching zero carbon emissions by 2030.
Several SIDS have also set ambitious renewable energy targets: Samoa, the Cook Islands, Cabo Verde, Fiji, Saint Vincent and the Grenadines and Vanuatu are aiming to increase the share of renewables in their energy mixes, from 60 to 100 per cent, whilst in 2018, Seychelles launched the world's first sovereign blue bond, a pioneering financial instrument to support sustainable marine and fisheries projects.
The power of traditional knowledge
The age-old practices of indigenous communities, combined with the latest scientific innovations, are being increasingly seen as important ways to adapt to the changes brought about by the climate crisis, and mitigate its impact.
In Papua New Guinea, local residents use locally-produced coconut oil as a cheaper, more sustainable alternative to diesel; seafaring vessels throughout the islands of Micronesia and Melanesia in the Pacific are using solar panels and batteries instead of internal combustion; mangrove forests are being restored on islands like Tonga and Vanuatu to address extreme weather as they protect communities against storm surges and sequester carbon; and in the Pacific, a foundation is building traditional Polynesian canoes, or vakas, serving as sustainable passenger and cargo transport for health services, education, disaster relief and research.
Strategies for survival
While SIDS have brought much needed attention to the plight of vulnerable nations, much remains to be done to support them in becoming more resilient, and adapting to a world of rising sea levels and extreme weather events.
On average, SIDS are more severely indebted than other developing countries, and the availability of "climate financing" (the money which needs to be spent on a whole range of activities which will contribute to slowing down climate change) is of key importance.
More than a decade ago, developed countries committed to jointly mobilize $100 billion per year by 2020 in support of climate action in developing countries; the amount these nations are receiving is rising, but there is still a significant financing gap. A recently published UN News feature story explains how climate finance works, and the UN's role.
Beyond adaptation and resilience to climate change, SIDS also need support to help them thrive in an ever-more uncertain world. The UN, through its Development Programme (UNDP), is helping these vulnerable countries in a host of ways, so that they can successfully diversify their economies; improve energy independence by building up renewable sources and reducing dependence on fuel imports; create and develop sustainable tourism industries, and transition to a "blue economy", which protects and restores marine environments.
Fighting for recognition
For years, SIDS have been looking for ways to raise awareness of their plight and gain international support. As the Alliance of Small Island States (AOSIS) in 1990, they successfully lobbied for recognition of their particular needs in the text of the landmark UN Framework Convention on Climate Change (UNFCCC) two years later.
Since then, the countries have continued to push for a greater emphasis on ensuring that international agreements include a commitment to providing developing countries with the funds to adapt to climate change. An important step was ensuring that climate change negotiations address the issue of "loss and damage" (i.e. things that are lost forever, such as human lives or the loss of species, while damages refers to things that are damaged, but can be repaired or restored, such as roads or sea walls etc.).
SIDS continue to urge developed nations to show more ambition and commitment to tackling the climate crisis, and strongly support calls for a UN resolution to establish a legal framework to protect the rights of people displaced by climate change, and for the UN to appoint a Special Rapporteur on Climate and Security, to help manage climate security risks and provide support to vulnerable countries to develop climate-security risk assessments.
•SIDS have also advocated for eligibility to development finance to recognize the vulnerabilities they face, including from climate change hazards. The UN will release its recommendations in a report due to be released in August 2021.
Wildfires in Turkish tourist regions are the highest recorded
Turkish fires in tourist regions are the hottest in history, due to which thousands of tourists evacuated as the nation fights over 50 blazes from the Aegean Sea resort. On Thursday, according to satellite data given to the Guardian, the heat intensity of flames in Turkey was four times greater than anything in the nation recorded. At least 4 people have been slain by blazes that spread across Antalya, causing a fleet of boats to rescue thousands of vacationers from their hotels.
The conditions in and throughout the country were tinder-dry at sites for scores of additional blazes. Turkey's 60-year temperature record had been broken the previous week when Cizre, a town in the south-east, registered 49.1C.
The pictures of damage in Turkey on social media add up to fears about the increasing fury of extreme weather in a climate-disrupted world after fatal heat waves in America, floods in Europe and China, and Siberian fires.
The popular Aegean resorts surrounded by slopes, forests, and agricultural areas turned to ash are reported in local media. In the province of Bodrum, Muğla, 80 hectares (197 acres) of land and air were torched. In the summer, wildfires are typical in Turkey, but the blazes have been extraordinary for the last two days. The EU Copernicus Atmosphere Monitoring Service satellite analysis shows a heat intensity of around 20 gigawatts on Thursday, up 4 times the daily maximum for fires.
Mark Parrington, a senior scientist at the EU's Copernicus Atmosphere Monitoring Service stated "these figures are not as large as the past 19 years. He continued that the fire smoke near Antalya was now moving to Cyprus. Residents in the cities concerned said that reporters never saw such a thing. Ibrahim Aydın, a farmer, said he was almost killed while fighting the flames, and he lost all of his cattle. "All I had on the floor was burnt. He said Daily Sabah, "I lost lambs and other animals." "This was not common. It was like hell.
The firemen fought over 50 blazes around the country. Dozens of the smoke were admitted. As the news spread, #PrayForTurkey appeared on Twitter trend with devastating photos and maps that displayed over two dozen around the country. Government ministers secularized, however, that the reason may be incendiary assaults by the Kurdish separatist PKK movement. Wider climatic trends that are rising fire hazards in Turkey and abroad have been noted in a few domestic studies. Climate scientists have long foreseen that increasing temperatures and variations in precipitation due to human emissions will impact the Mediterranean worse. According to the latest study of the United Nations Intergovernmental Panel on Climate Change, the future wildfire danger in Southern Europe is expected to grow.
Levent Kurnaz, The Turkish climate scientist, stated current climatic conditions for easy inflammation were established. "There is very hot and dry weather. This helps begin fires. Our minor error leads to a major calamity," he tweeted.
Singer Dua Lipa bemoaned the fact that the world must understand that climate change is read in Turkish response to wildfires. Dua sent prayers to Turkey on Friday via Instagram where flames were devastated by wildfires. "Pray for Turkey". We weep on our wretched world.
She added, "We have to face the facts. PROTECT OUR MOTHER. Turkey I', with you."
The trend is expected to continue this year. The World Weather Organization stated that severe heat in Italy, Greece, Tunisia, and Turkey is reaching the entire Mediterranean region, with forecasts of temperatures even higher than 40C. It has called for measures to avoid difficulties with health and water supplies.
It is anticipated that the heat waves in Southern Europe will last into next week, with certain projections that it might be some of the worst on record. In the weeks ahead, the Turkish weather bureau has little chance of reprieve. The temperatures of Ankara and numerous other locations will be over 12C next week than the norm in August. Southern Greece was already affected by wildfires, requiring rural evacuations outside the western port of Patras. In Bulgaria and Albania, Blazes are also documented. In North Macedonia, Albania, Bulgaria, and portions of Romania and Serbia, high-temperature warnings were issued. In Italy, Portugal, Spain, and portions of North Africa, the EU has issued its highest fire-risk alert. Further east, on Thursday in Lebanon, a big fire broke out, killing one person.
In tourist regions, villages and some hotels were evacuated, and the film showed people fleeing through fields when flames closed in their houses. In Antalya's Mediterranean resort zone and the Mugla district of the Aegean resort, Pakdemirli claimed flames are still blazed. There were four people killed by wildfires on the south coast of the nation. On Friday, following the evacuation of dozens of communities and hotels, firefighters fought burns for the third day. We can hope that part of the fire would be contained this morning, but although we cautiously claim it is improved, we can still say it's controlled. The wildfires broke out somewhere else in the region, with more than 40 winds and high temperatures in Greece during the previous 24 hours. On Tuesday, a pine forest north of Athens was burned and more than a dozen residences were damaged before the fire came under control. In the hilly north of Lebanon, fires burnt vast areas of pine forests this week, killing a firefighter at least and causing several inhabitants to evacuate
"Right now, the risks are quite significant; if these temperatures persist we might begin to see more fire over the following weeks."