Can Recycling Really Solve The Plastic Problem?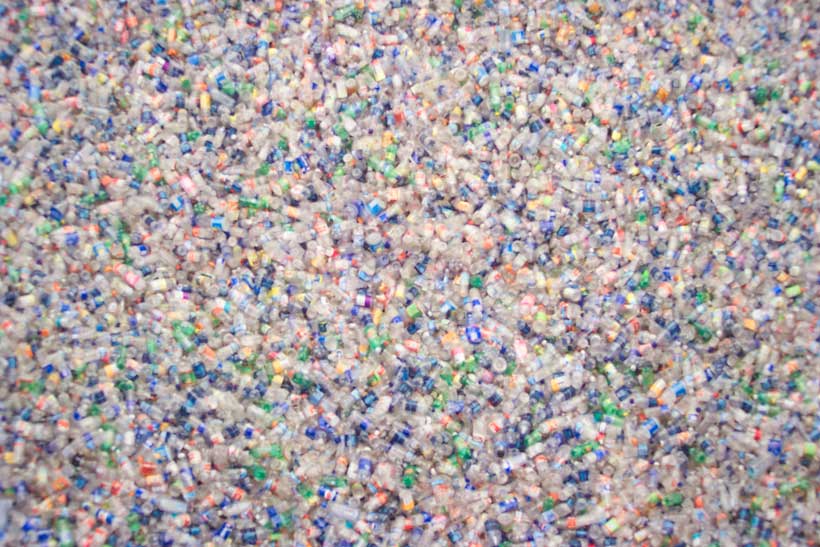 Authors: Meena Miriam Yust and Arshad M. Khan
The practice of recycling has everything to commend it: On a finite planet, it conserves resources; it is meretricious allowing us, as it does, to pin a mental merit badge on our chests as we ready the assigned recycling bin once a week; and it is an activity that is all good. We are saving the planet, albeit in a small way, from some of the excesses of the developed world. And when everyone does their share, the impact has to be unavoidably significant. Right. Or, does it?
If we examine what we recycle, that is paper, glass, metal cans and plastic, the junk mail and other paper discarded is the most copious but plastic is close. Almost all of it used to go to the developed world's great recycling bin in the east … China. It absorbed some 95 percent of EU recyclable waste and 70 percent from the US. But China began to grow its own domestic garbage with the growth of its economy. The consequences have not been unexpected. China announced a new policy in 2018, named inexplicably National Sword, banning the import of most recyclables, particularly plastics and contaminated materials.
Since then China's import of such recyclables has fallen 99 percent. Needless to say, metals and glass are not as seriously affected. For the American recycling industry, it has been a major earthquake. First, about 25 percent of recyclables are contaminated and not recyclable. Then there are plastic bags. Not only are these, too, not recyclable but they tend to jam up sorting machinery.
The sorting of waste sent to China had been taken over by families in port side communities. It became their livelihood, retrieving whatever fetched a price and dumping the rest. Piling up in ad hoc landfills, it washed down waterways into the ocean. They were not the only culprits. Thus we have had the phenomenon of whales being washed up dead, starved because stomachs were full of plastic — 88 pounds densely packed in the stomach of one found in the Philippines and 50 pounds inside another in Sardinia. China's ban on waste imports has been followed by Malaysia and Vietnam. In March of this year, India joined them.
As the outlets for their waste disappear and as most of the plastics are not recycled, self-reliance has been forced upon developed countries. All to the good for the environment, because it will also curtail the use of plastics out of necessity. The truth is only a fraction of plastic waste is recyclable, generally the white transparent bottles of which some are preferred. Most ends up in landfills. A 2017 study in Science Advances determined that 90% of plastics ever produced are still in the environment. Yet in the past six decades an estimated 8 billion tons have been produced. Moreover, the usage trend is upwards and in 2014 some 311 million tons were produced worldwide.
There is though a small movement to restore reusable bottles, and a company called Loop Industries may be on the right track. Their founders announced at the World Economic Forum in 2019 that they aim to return to the milkman model, reusing bottles for everything from edibles to shampoo and detergent. Loop has partnered with Nestle, Proctor & Gamble, PepsiCo, and other large companies. Perhaps, if we all return to the milk bottle model of the 1950s — refilling containers to be used again — there may be greater hope for the planet. The good news is, some towns and states have already banned single-use plastic bottles.
Another intriguing possibility is to use the millions of tons of crustacean shells discarded. Scientists are now able to extract chitin and chitosan from shrimp and lobster shells. Still in the research stage, the process has to be made industrially feasible, and there are also problems with hazardous waste as it uses potent chemicals like sodium hydroxide. Biodegradable chitin and chitosan can be used as plastic substitutes to make surfboards and anti-microbial food packaging. Scotland-based CuanTec has developed a bacterial method that has eliminated 95 percent of the sodium hydroxide and also cut energy use by a third as the bacteria do all the work. They use shells from the langoustines common in northern Europe, and have already signed a contract with the large UK supermarket chain Waitrose to supply flexible film for packaging fish. The film's antibacterial properties extend fish shelf life by three days.
An unexpected and more insidious source of plastic pollution is synthetic clothing. Researchers have determined that acrylic clothing may release more than 700,000 plastic fibers in a single wash. Polyester releases about 500,000 fibers, and a poly-cotton blend releases about 137,000. These fibers end up in the water we drink and the fish we eat. Making matters worse is the presence of microplastic at depths up to the 1000 meters, investigated by Choy et al in the deep waters of Monterey Bay using a remotely operated vehicle (ROV). The ROV collected the samples at ten different depths. Maximum pollution was found, surprisingly, not at the surface but from 200 to 600 meters below. They also collected red crabs and found plastics in the gastrointestinal tract. Giant "sinkers," the particle filtering mucous houses used for feeding by larvaceans and discarded after use, were collected at depths ranging from 251 to 2967 meters to overlap and extend the range of the research. All contained microplastics. Clearly, ridding the oceans of plastic pollution is an almost unsurmountable problem.
Japanese manufacturers have come up with a washing machine filter to catch microfibers, which may provide some aid if more widely distributed. Yet we still do not know the efficacy of such devices. Curbing the problem at the source is still the most sensible if we wish to sustain the planet. It is up to us.
Returning to the cheap, convenient and therefore ubiquitous plastic bags, there is hope for now there are several different types: the most common are conventional plastic bags, then there are compostable bags designed to be recycled in industrial composters, biodegradable bags, and two types of oxo-biodegradable bags. The latter degrade in open landscapes or on water surfaces like oceans. None degrade too well in landfills. There is, however, another problem with compostable biodegradales: to repel water and oil these have in them perfluoroalkyl and polyfluoroalkyl substances in which an hydrogen atom has been replaced by fluorine. Known as PFAS, these persistent chemicals leach out of the plastic and remain in the compost to be absorbed by plants and later by humans to accumulate in their bodies.
However, it's back to landfills for the non-recyclables. In 2015, the US alone produced 34.5 million tons (or 13 percent of total municipal solid waste) of plastic waste from which a small fraction (9 percent or 3.1 million tons) was recycled, 5.4 million tons was incinerated with energy recovery and about 26 million tons ended up in landfills. Burning reduces volume by 87 percent. However, open burning produces pollutants including dangerous dioxins, so safe combustion requires a contained environment.
Unless there is a change, the plastic problem appears likely to keep growing. In 1950, the world produced only about 2 million tons compared to over 300 million tons in present times. The UN has taken a first step by adding plastic waste to the Basel agreement on hazardous waste — 187 countries have signed up, the US under the Trump administration remains an exception.
Engineering institutions have become aware of the problem and are educating their young members. As reported in their July 2019 issue of IET Member News, the British electrical engineering professional body has two competitions sponsored by Greenpeace and Greenseas. For the Greenpeace prize, teams have to come up with methods, technologies and alternative delivery systems to reduce plastic packaging in supermarkets. And the Greenseas challenge requires competitors to develop a robotic machine to clear beaches of plastic cigarette stubs. The machine has to be large enough to collect a reasonable amount and painted brightly to attract attention and inform the public of the problem. Then there is OceanX Group, headed by a young engineer, that is developing automated monitoring and cleanup technology to remove plastic from waterways and better to detect sources. It employs artificial intelligence including drones.
The inescapable upshot of all of this is a need for education.  Sorting recyclables initially and disposing non-recyclable material into the curbside waste bin could save energy later, and many man-hours.  Changes in the kind of plastic material produced may also help.  For instance, just reducing the coloring used in plastic bottles eases recycling as these additives are expensive to remove.  Also tax incentives for manufacturers can only aid recycling efforts.  However, the now evident danger to the food chain begs including the cost of safe disposal (like controlled combustion for example) in the price of items.  Above all, the total amount of plastic generated can no longer keep increasing; it has to be reduced.  
Author's note: This piece first appeared in CounterPunch.org
The Invisible Water Crisis
The world faces an invisible crisis of water quality. Its impacts are wider, deeper, and more uncertain than previously thought and require urgent attention.
While much attention has focused on water quantity – too much water, in the case of floods; too little water, in the case of droughts – water quality has attracted significantly less consideration. Quality Unknown shows that urgent attention must be given to the hidden dangers that lie beneath the water's surface:
Water quality challenges are not unique to developing countries but universal across rich and poor countries alike. High-income status does not confer immunity – challenges with pollutants grow alongside GDP. And as countries develop, the cocktail of chemicals and vectors they contend with change – from fecal bacteria to nitrogen to pharmaceuticals and plastics, for example.
What we think of as safe may be far from it. Water quality is complex and its impacts on health and other sectors are still largely uncertain. Worse, regulations guiding safety standards are often fragmented across countries and agencies, thus adding to this uncertainty. This report shows that some pollutants in water have impacts that were previously unknown and occur at levels below established safe norms.
The forces driving these challenges are accelerating. Intensification of agriculture, land use changes, more variable rainfall patterns due to climate change and growing industrialization due to countries' development all continue to grow. This means increasing number of algal blooms in water which are deadly for humans and ecosystems alike.
Poor water quality threatens growth, harms public health and imperils food security
Using new data, this report demonstrates the importance of water quality across a range of sectors and how its impacts cut across nearly all of the SDGs. Poor water quality stalls economic progress, stymies human potential and reduces food production:
Water pollution endangers economic growth. The release of pollution upstream acts as a headwind that lowers economic growth downstream.
When Biological Oxygen Demand (BOD) – a measure of how much organic pollution is in water and a proxy measure of overall water quality – passes a certain threshold, GDP growth in downstream regions is lowered by a third.
In middle-income countries – where BOD is a growing problem because of increased industrial activity – GDP growth downstream of highly polluted areas drops by half
There are a number of reasons for this, including:
Nitrogen in water shortens people and shortens their lives. Much of the nitrogen applied as fertilizer eventually enters rivers, lakes and oceans where it transforms into nitrates. Nitrates in water are responsible for fatally inflicting Blue Baby Syndrome, which starves infants' bodies of oxygen. This report finds that those who survive the consequences of early exposure to nitrates can be condemned to long-term damages throughout their lives – they grow up shorter and earn less than they would have otherwise. Stunting is a red flag indicator for the risk of physical and cognitive deficits.
Nitrate exposure in infancy: wipes out much of the gain in height seen over the past half-century in some regions and harms children even in areas where nitrate levels are deemed safe.
While an additional kilogram of nitrogen fertilizer per hectare increases agricultural yields by as much as 5%, the accompanying run-off and releases into water can increase childhood stunting by as much as 19% and decrease adult earnings by as much as 2%. This suggests a stark trade-off between using nitrogen to boost agricultural output and reducing its use to protect children's health.
Salinity diminishes agricultural productivity. Saline waters and soils are spreading throughout much of the world because of increasing rates of water extraction, droughts and rainfall shocks, sea-level rise, and poorly managed irrigation systems. This report shows that agricultural yields fall almost exactly in line with increased salt concentrations in water. That is to say – more salt in the water means less food for the world.
This report also reveals that enough food is lost due to saline waters each year to feed 170 million people every day – that's equivalent to a country the size of Bangladesh. Such a sizable loss of food production to saline waters means food security will continue to be jeopardized unless action is taken.
Even as these impacts are being felt, emerging pollutants are entering the world's waters – their impacts are still unknown but present a hazard that may further exacerbate existing problems.
The outlook is stark – but change is possible. Increased awareness, strengthened prevention and smart investments using new technology are needed to turn back the tide of water pollution.
The challenge is daunting, but it is not insurmountable. Solutions exist for countries at all stages of development. The way forward requires a mix of approaches that focus on information, prevention and investment:
Information is both a resource and a rallying cry. The first step to tackling the water quality challenge is recognizing the scale of it. The world needs reliable, accurate and comprehensive information so that new insights can be discovered, decision-making can be evidence-based and citizens can call for action. Encouraging and enabling this information and its sharing is critical to getting water pollution under control.
Prevention is better than cure. While sunlight may be the best disinfectant, legislation, implementation and enforcement are also crucial to scrub the world's waterways of pollution. Information and transparency must be coupled with well-designed, effectively implemented and scrupulously enforced regulations for firms and individuals to adhere to water quality guidelines.
Invest in what works. Pollution that cannot be prevented must be treated. Wastewater treatment has a vital role to play – it is crucial for a country's health, food security and economy by helping remove pollution and debris. Investments in wastewater treatment are a down payment on a cleaner future.
This report was funded in part by the Global Water Security & Sanitation Partnership, a multi-donor trust fund based at the World Bank's Water Global Practice.
The Threat to Life from Ocean Microplastics
Authors: Meena Miriam Yust and Arshad Khan
When Chelsea Rochman at the University of Toronto and colleagues began their study on medakas (small Japanese rice paddy fish), they did not expect to find what they did.
They first soaked ground-up polyethylene in San Diego Bay for three months and then fed it to these fish along with a laboratory diet. They also fed the same diet to a comparison group of medakas but along with virgin polyethylene also ground-up. The medakas eating the plastic immersed in the Bay suffered greater liver damage. How much of a danger then is our seafood?
Defined as less than 5mm in size, microplastics have been found in 114 types of aquatic life, over half of which are consumed by humans. Oysters exposed to food-container plastic (polystyrene) have fewer eggs and impaired less-motile sperm. Does eating them do the same to us? Nobody knows. A comprehensive study of plastics in seafood and its implications for human health points to the gaps in our knowledge. It calls for more research into the toxicity of various plastics and in identifying lower risk seafood.
There is some evidence for the quantity of microplastic pieces per cubic meter of water — from the surface to a depth of 1000 meters in one study. The numbers range from four pieces at the surface increasing to about a dozen at 200 meters down then declining to three or so at a 1000 meters down. It is certainly not super dense. At the same time, little fish ingesting it and bigger fish eating smaller ones, and one can see a problem developing, particularly for us the final consumer.
The copious plastic debris flowing into the ocean estimated at 8 million tons annually continues to add to the 100 million tons already there. Engineering experts at Stanford University have discussed "the potential for meaningful change" in the status quo. They have some interesting observations: Microplastics are now in "about a quarter of the sea foods in our markets and even in table salt." They are also in "94 percent of tap water samples in the US and in nearly every brand of bottled water." At this we checked tap water and some bottled water and did not notice any. Insidious, if these are microscopic.
Research in other parts of the world exemplify the global extent of the microplastics menace. In a study of commercial fish caught off the Portuguese coast, microplastics were found in 19.8 percent of the 26 species of fish tested. Plastic polymers, polyethylene and polypropylene as well as fibers like polyester, rayon and nylon had been ingested. As might be expected, the fish taken off Lisbon and its environs were worst affected.
In another study, fish and bivalves taken from markets in California and Makassar, Indonesia were examined for anthropogenic debris. Plastic was again confirmed in seafood sold for human consumption. Debris was found in about a quarter of individual fish and a third of shellfish raising concerns about human health.
North Sea fish have been studied for plastic ingestion also. Foekema and his fellow researchers found particles up to 4.8 mm in five of seven common North Sea fish species. Usually only one particle was found and in only 2.6 percent of the 1204 individual specimens tested. Cod showed the highest frequency with one third involved. In another study of 400 individual fish from four species, only two particles were found, both in one individual, a sprat, confirming the relative low incidence of plastics in North Sea fish. The particles in the sprat were microbeads.
Then there is the ubiquitous cigarette butt. Is there something prophetic about dropping and stubbing it as the final act of a habit statistically known to shorten the lives of smokers? Discarding butts may be socially acceptable but when 6.5 trillion cigarettes are smoked each year around the world, and an estimated two-thirds of the ends flicked away carelessly, butts become the most littered plastic item. Made of cellulose acetate they degrade slowly, and then into tiny microplastic pieces finding their way often into waterways and oceans.
The thrown-away butt, a lethal parcel of absorbed nicotine, heavy metals and chemicals, appears to marine life as food floating on the surface. It has been found to be deadly to fish, and to inhibit plant growth. A new addition, e-cigarettes are growing in popularity, their discarded pods posing a similar problem — not to mention the e-cigarette itself, a package of plastic, electric circuitry and battery.
Another disturbing trend is for manufacturers to add plastic microbeads as cheap fillers in household products like toothpaste, shampoo and cosmetics. Washed down the drain, and small enough to bypass the water filters at reclamation plants, these eventually find their way into the ocean. Of course some can be swallowed accidentally by product users. A Mother Jones (May 28 , 2015) article pictures an array of products containing them.
Fish are fooled by microbeads which are a similar size and shape to fish eggs. Add all the other plastics and the chemicals adhering to them and they become a meal with long-term consequences for other predators as well. The Guardian newspaper reports on five species affected by ocean plastics. Fish-eating birds, whales with plastic-clogged stomachs, turtles snagged by plastic six-pack holders, crabs ingesting microplastics that also enter through their gills, even vital oxygen producing ocean bacteria are being harmed.
Birds eating plastic had stunted growth and kidney problems noted a University of Tasmania study with particular reference to the near-threatened flesh-footed shearwaters (long-winged oceanic birds). They have estimated a million seabirds dying annually from plastic ingestion, and other researchers have tagged balloons as the "no.1 marine debris risk of mortality for seabirds." A high-risk item, ingesting a balloon fragment is 32 times more likely to cause death than a hard plastic item.
A map of the US showing the interest levels in plastic pollution for the different states as measured by the numbers of tweets about the subject might be appropriate in our new world of politics by tweet led by the president. None of it helps the individual dying of kidney, liver or pancreatic cancer. Infertility clinics abound as sperm counts decline in the west and specially in the US … joining the oysters mentioned earlier.
If we reflect on the issues, a logical answer emerges; that is, to reduce plastics, ban single-use items, increase recycling, and dispose of the rest safely. Above all, educating us remains key. Who knew cigarette butts are not just an unsightly nuisance but deadly?
Author's note: This piece first appeared in CounterPunch.org.
A small island with big plans: The Kingdom of Bahrain commits to environmental sustainability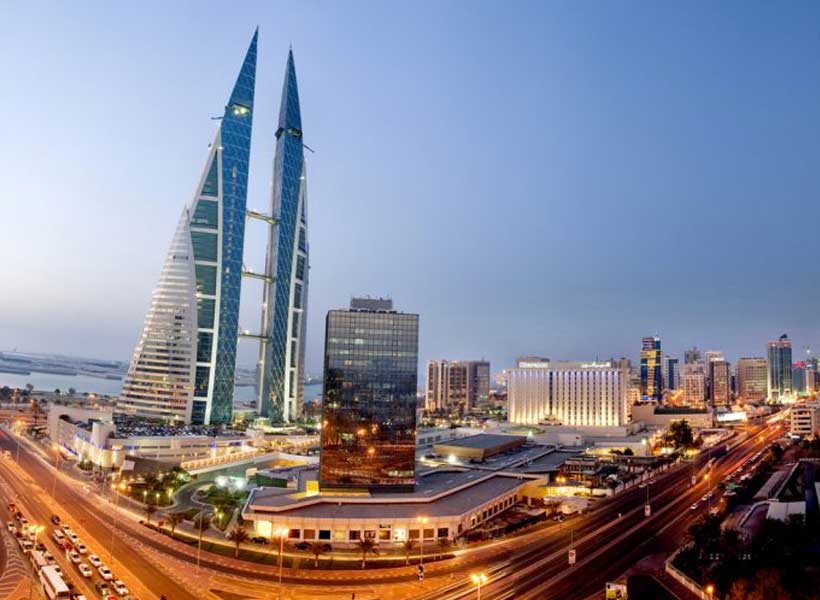 In June 2019, the Kingdom of Bahrain revealed its plans to ban plastic bags. The move took many by surprise. Ahmed Rajab, a photographer in Bahrain for the Gulf Daily News, is one supporter of the decision. He recalls a sad episode he captured on his camera: "With their bright pink colour, flamingos are so majestic and beautiful during flight, but then I saw a dead flamingo on the coast surrounded with plastic waste, and it was the exact opposite of beauty. It was gut-wrenching to capture that picture on my camera—a beautiful bird surrounded by plastic bottles and waste… It almost seemed like our waste murdered it and that is the sad truth."
The ban is a great start, he says, and it will put the country on the road to sustainability. But he also believes in the importance of changing people's attitudes and perceptions, especially those of children, to ensure that they grow up environmentally conscious. "Anything harming the environment will eventually harm us, so we need to take steps to regulate and ban harmful substances, and work together towards a healthier planet for all creatures."
Bahrain means two seas in Arabic, a tribute to its sweet water springs and salty seawater. The small island, home to nearly 1.5 million people, is particularly vulnerable to plastic waste. Historically, its waters have been known for their richness, hosting more than 200 varieties of fish. Fishing, more specifically pearl fishing, was for centuries the main means of livelihood for the people of Bahrain.
In 2013, the United Nations Educational, Scientific and Cultural Organization (UNESCO) recognized Bahrain's Pearl Road as a World Heritage Site, recalling the nation's longstanding reputation for an industry that has shaped its culture.
However, with the booming oil industry and pollution, marine life in the waters of the Gulf of Bahrain have declined drastically. Coral reefs, sea turtles, dugongs and numerous fish species are suffering the effects of marine pollution. With population growth and the increased production and consumption of plastic products and packaging, marine litter exacerbated the problem and contributed to the diminishing fish stocks.
To address these critical environmental challenges, the Kingdom of Bahrain seized the opportunity in 2018 to join the UN Environment Programme's global Clean Seas campaign. Since then, youth networks, civil society, the government and others have spared no effort to turn the tide on plastic.
In June 2019, a ministerial order to regulate and phase out the use of plastic bags was announced across the Kingdom and the region. The order also aims to ban the import of bags that are non-biodegradable, and future phases will include a permanent ban on the use of plastic bags at certain malls and supermarkets.
Furthermore, the government plans to expand recycling by increasing the total number of recycling bins, thereby reducing plastic waste that ends up in landfills.
Bahrain is moving steadily towards a full-fledged ban. The Supreme Council for the Environment together with the Ministry of Industry, Commerce and Tourism are working on policies and guidelines for manufacturers and suppliers to ensure a smooth transition to a suitable alternative. A seminar on plastic products regulations was held following the announcement of the ban to help manufacturers and importers meet the technical requirements. It also introduced measures that will be taken to monitor ports customs and local markets.
UN Environment's West Asia Office Director and Regional Representative Sami Dimassi commended the bold decision that made the Kingdom the second country in West Asia to take a stand against non-biodegradable plastic bags after the Sultanate of Oman. "Plastic in the ocean has a disproportionately large impact on marine life. Small pieces of plastic are eaten by fish, sea turtles and sea birds, often resulting in their death. This is in addition to the fact that often, these animals become entangled in plastic debris which leads to fatal injuries and consequently puts an end to their short-lived lives." He also added that non-biodegradable plastics break down into small pieces which are eaten by smaller marine animals and enter the food chain, eventually impacting human health.
Prior to the ministerial decision, many stores in Bahrain had already substituted plastic bags with paper ones. For them, the transition was not that difficult—they are mostly European franchises that had already switched to more sustainable alternatives years back at their mother companies.
However, during the years 2018 and 2019, a huge interest was sparked by local supermarkets and hypermarkets in building a culture of sustainability in Bahrain. At least 15 branches of the two main hypermarkets in Bahrain introduced reusable bags as part of their green policies. For instance, Lulu and Carrefour management have both sought the advice of UN Environment's West Asia Office during the transition. For a small island like Bahrain, this is a great achievement.
The smaller corner shops and the food service industry are the main culprits when it comes to the use of plastics in the Kingdom. While biodegradable alternatives are available, it is less costly and more convenient to use the good old plastic bag. Nevertheless, activists, the government and youth are relentlessly raising awareness on the negative impacts of plastic pollution on the environment, while the Supreme Council for the Environment is guaranteeing that consumers will not bear the cost of the ban.
The people of Bahrain have always been pioneers in many aspects. Their openness to other cultures and interest in modern education have been the drive for many green-thinking advocates. The nation's younger generation is empowered and entrepreneurial. There are several youth-led green initiatives in the country, including a focus on organic and green cosmetics production and upcycled fashion.
Bahrain's active civil society has been on the back of polluters. Even schools have started exposing children to environmentally friendly practices and information, while the country's private sector fosters environmental responsibility for the community.
And now, the people of Bahrain have a government that is adamant about making significant progress towards sustainable development.