Can Recycling Really Solve The Plastic Problem?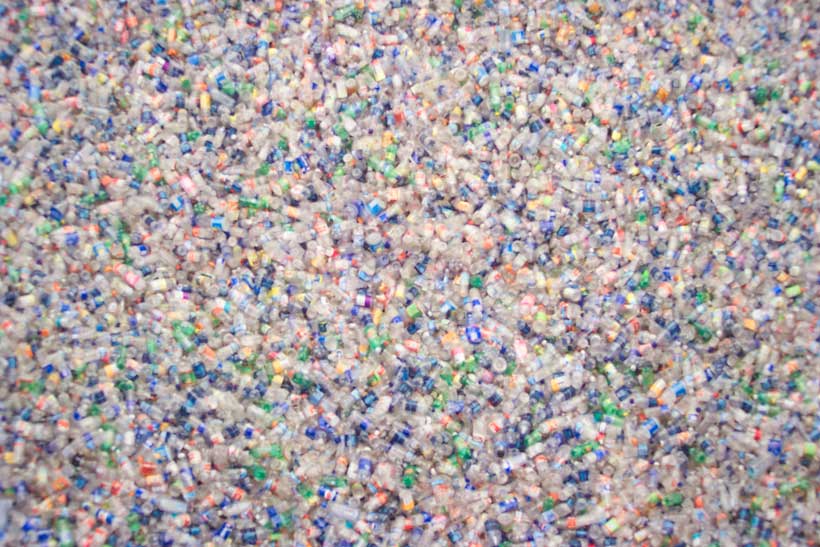 Authors: Meena Miriam Yust and Arshad M. Khan
The practice of recycling has everything to commend it: On a finite planet, it conserves resources; it is meretricious allowing us, as it does, to pin a mental merit badge on our chests as we ready the assigned recycling bin once a week; and it is an activity that is all good. We are saving the planet, albeit in a small way, from some of the excesses of the developed world. And when everyone does their share, the impact has to be unavoidably significant. Right. Or, does it?
If we examine what we recycle, that is paper, glass, metal cans and plastic, the junk mail and other paper discarded is the most copious but plastic is close. Almost all of it used to go to the developed world's great recycling bin in the east … China. It absorbed some 95 percent of EU recyclable waste and 70 percent from the US. But China began to grow its own domestic garbage with the growth of its economy. The consequences have not been unexpected. China announced a new policy in 2018, named inexplicably National Sword, banning the import of most recyclables, particularly plastics and contaminated materials.
Since then China's import of such recyclables has fallen 99 percent. Needless to say, metals and glass are not as seriously affected. For the American recycling industry, it has been a major earthquake. First, about 25 percent of recyclables are contaminated and not recyclable. Then there are plastic bags. Not only are these, too, not recyclable but they tend to jam up sorting machinery.
The sorting of waste sent to China had been taken over by families in port side communities. It became their livelihood, retrieving whatever fetched a price and dumping the rest. Piling up in ad hoc landfills, it washed down waterways into the ocean. They were not the only culprits. Thus we have had the phenomenon of whales being washed up dead, starved because stomachs were full of plastic — 88 pounds densely packed in the stomach of one found in the Philippines and 50 pounds inside another in Sardinia. China's ban on waste imports has been followed by Malaysia and Vietnam. In March of this year, India joined them.
As the outlets for their waste disappear and as most of the plastics are not recycled, self-reliance has been forced upon developed countries. All to the good for the environment, because it will also curtail the use of plastics out of necessity. The truth is only a fraction of plastic waste is recyclable, generally the white transparent bottles of which some are preferred. Most ends up in landfills. A 2017 study in Science Advances determined that 90% of plastics ever produced are still in the environment. Yet in the past six decades an estimated 8 billion tons have been produced. Moreover, the usage trend is upwards and in 2014 some 311 million tons were produced worldwide.
There is though a small movement to restore reusable bottles, and a company called Loop Industries may be on the right track. Their founders announced at the World Economic Forum in 2019 that they aim to return to the milkman model, reusing bottles for everything from edibles to shampoo and detergent. Loop has partnered with Nestle, Proctor & Gamble, PepsiCo, and other large companies. Perhaps, if we all return to the milk bottle model of the 1950s — refilling containers to be used again — there may be greater hope for the planet. The good news is, some towns and states have already banned single-use plastic bottles.
Another intriguing possibility is to use the millions of tons of crustacean shells discarded. Scientists are now able to extract chitin and chitosan from shrimp and lobster shells. Still in the research stage, the process has to be made industrially feasible, and there are also problems with hazardous waste as it uses potent chemicals like sodium hydroxide. Biodegradable chitin and chitosan can be used as plastic substitutes to make surfboards and anti-microbial food packaging. Scotland-based CuanTec has developed a bacterial method that has eliminated 95 percent of the sodium hydroxide and also cut energy use by a third as the bacteria do all the work. They use shells from the langoustines common in northern Europe, and have already signed a contract with the large UK supermarket chain Waitrose to supply flexible film for packaging fish. The film's antibacterial properties extend fish shelf life by three days.
An unexpected and more insidious source of plastic pollution is synthetic clothing. Researchers have determined that acrylic clothing may release more than 700,000 plastic fibers in a single wash. Polyester releases about 500,000 fibers, and a poly-cotton blend releases about 137,000. These fibers end up in the water we drink and the fish we eat. Making matters worse is the presence of microplastic at depths up to the 1000 meters, investigated by Choy et al in the deep waters of Monterey Bay using a remotely operated vehicle (ROV). The ROV collected the samples at ten different depths. Maximum pollution was found, surprisingly, not at the surface but from 200 to 600 meters below. They also collected red crabs and found plastics in the gastrointestinal tract. Giant "sinkers," the particle filtering mucous houses used for feeding by larvaceans and discarded after use, were collected at depths ranging from 251 to 2967 meters to overlap and extend the range of the research. All contained microplastics. Clearly, ridding the oceans of plastic pollution is an almost unsurmountable problem.
Japanese manufacturers have come up with a washing machine filter to catch microfibers, which may provide some aid if more widely distributed. Yet we still do not know the efficacy of such devices. Curbing the problem at the source is still the most sensible if we wish to sustain the planet. It is up to us.
Returning to the cheap, convenient and therefore ubiquitous plastic bags, there is hope for now there are several different types: the most common are conventional plastic bags, then there are compostable bags designed to be recycled in industrial composters, biodegradable bags, and two types of oxo-biodegradable bags. The latter degrade in open landscapes or on water surfaces like oceans. None degrade too well in landfills. There is, however, another problem with compostable biodegradales: to repel water and oil these have in them perfluoroalkyl and polyfluoroalkyl substances in which an hydrogen atom has been replaced by fluorine. Known as PFAS, these persistent chemicals leach out of the plastic and remain in the compost to be absorbed by plants and later by humans to accumulate in their bodies.
However, it's back to landfills for the non-recyclables. In 2015, the US alone produced 34.5 million tons (or 13 percent of total municipal solid waste) of plastic waste from which a small fraction (9 percent or 3.1 million tons) was recycled, 5.4 million tons was incinerated with energy recovery and about 26 million tons ended up in landfills. Burning reduces volume by 87 percent. However, open burning produces pollutants including dangerous dioxins, so safe combustion requires a contained environment.
Unless there is a change, the plastic problem appears likely to keep growing. In 1950, the world produced only about 2 million tons compared to over 300 million tons in present times. The UN has taken a first step by adding plastic waste to the Basel agreement on hazardous waste — 187 countries have signed up, the US under the Trump administration remains an exception.
Engineering institutions have become aware of the problem and are educating their young members. As reported in their July 2019 issue of IET Member News, the British electrical engineering professional body has two competitions sponsored by Greenpeace and Greenseas. For the Greenpeace prize, teams have to come up with methods, technologies and alternative delivery systems to reduce plastic packaging in supermarkets. And the Greenseas challenge requires competitors to develop a robotic machine to clear beaches of plastic cigarette stubs. The machine has to be large enough to collect a reasonable amount and painted brightly to attract attention and inform the public of the problem. Then there is OceanX Group, headed by a young engineer, that is developing automated monitoring and cleanup technology to remove plastic from waterways and better to detect sources. It employs artificial intelligence including drones.
The inescapable upshot of all of this is a need for education.  Sorting recyclables initially and disposing non-recyclable material into the curbside waste bin could save energy later, and many man-hours.  Changes in the kind of plastic material produced may also help.  For instance, just reducing the coloring used in plastic bottles eases recycling as these additives are expensive to remove.  Also tax incentives for manufacturers can only aid recycling efforts.  However, the now evident danger to the food chain begs including the cost of safe disposal (like controlled combustion for example) in the price of items.  Above all, the total amount of plastic generated can no longer keep increasing; it has to be reduced.  
Author's note: This piece first appeared in CounterPunch.org
Green Politics: What Drives Us and What Drove Us?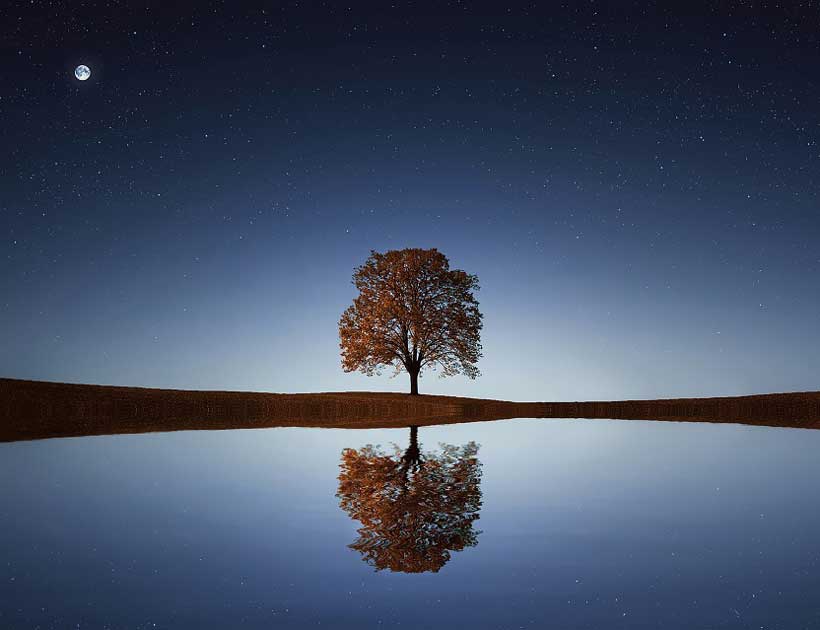 Authors: Aaditya Vikram Sharma and Anurag Mishra
In the previous installment, the authors discussed the 'discovery' of damage to the environment and the inception of the Green movement. In this part, we discuss the genesis of green politics. The authors will discuss both the western as well as Indian notions in this respect. The article starts with determination of the ethical connect between green politics in the ancient world and the contemporary world. We then discuss the origin of green political movements in the west and our country, India. The discussion is varied as it spans through continents and centuries.
Connecting the Past and the Present
Unfailingly in all cultures and civilizations, ancient or modern, nature has had a role to play. From the Nature worshipping Totemistic and Animistic societies to Christians and Hindus, nature has been present in one form or the other, revered or feared. While the Bhagavad Gita talks about the material world being the manifestation of God himself, the Bible teaches that humans are 'stewards' of the Earth. The intent behind all these teachings is to make men have compassion and regard for the surroundings that they live in. Even the modern, secular world which touts itself as rational and based on science eventually realized that preservation of nature meant the preservation of human life. To pick up from the previous article, it wouldn't be wrong to say that we, the modern world humans, have just started to take steps and how long we tread this path will decide if it will lead to our preservation or our inevitable doom.
Of late, the environmental agenda has seemingly come to take the centre stage in world politics. It is evident from the fact that as many as sixty six countries today have a dedicated ministry in their governmental set up working for the protection and preservation of the environment. As many as 197 countries are party to the Vienna Convention for the Protection of Ozone Layer, Montreal Protocol and United Nation Framework Convention on Climate Change. The four most subscribed treaties are concerning the environment in one or the other way. The pressing need that the world (albeit not all countries) feels to protect the environment is barely two decades old. However, it is one of the foremost issues today.
Green Politics
Origins in the West
The adherents of green politics state that it is not just a political ideology. In fact, they consider it to be a higher worldview which needs to be respected by all. Further, the theoretical groundwork for their policies is derived from varied sources and persons such as Mahatma Gandhi, Jakob von Uexküll and Baruch Spinoza. These people influenced green thought in their advocacy of long-term seventh generation foresight, and on the personal responsibility of every individual to make moral choices. In the west, ancient Roman philosophers argued about protecting nature.
Green politics first began as conservation and preservation movements, such as the Sierra Club, founded in San Francisco in 1892 in the US. However, the modern inception of the movement in the West can be pointed to the Dutch group Kabouters. This political fringe group proposed the 'Green Plans' for their constituencies and the country.
As pointed out in the previous installment, the first political party to be created with its basis in environmental issues was the United Tasmania Group, founded in Australia in March 1972 to fight against deforestation and the creation of a dam that would damage Lake Pedder; whilst it only gained three percent votes in state elections, it had, according to Derek Wall, "inspired the creation of Green parties all over the world."
Listing all the green political parties is beyond the purview of this article. However, it is pointed out that the movement sprang across the western world and by the 1980's, Green political parties were present in the United Kingdom, France, West Germany and other States.
Subdued Environmentalism
India of the 21st century has been among the fastest growing economies of the world. With a $5 trillion economy plan in the offing (even during the current pandemic), it is only likely that the environment will be at the receiving end of the unprecedented economic growth which we are to witness in the coming years. Amidst the hullabaloo of firing all the economic engines at once, it becomes all the more pressing that we stop for a moment and do some stock taking.
As discussed earlier, environmentalism is not a stranger to Indian society or politics. With movements like Chipko and Narmada Bachao Andolan as the lodestar of India's environmentalism, it is evident that the country has both a long and powerful history of environmental action. However, a careful analysis of green movements in India reveals that the environmental action in the country has inevitably been centred around habitational and livelihood concerns and not the ecological concerns per se. A study published by the CMS ENVIS Centre on Environment and Media, New Delhi makes it amply clear that environmental concerns aren't 'primetime material' either, even in the teeth of a climate emergency. The coverage of news relating to the environment is mostly with regard to either a natural catastrophe or disaster or human concerns springing from such an event. The reactions from political leaders too follow a similar approach as 'Green' is not the color which wins elections in a country where poverty is still widespread. The environmental action for protection of forests and ecosystems still remains confined to acts of political mendicancy by the activists and a full fledged "Environmental Mass Movement" has so far failed to take off.
Conclusion
In this installment, we have discussed the inception of the green political movement in the Global North and India. We have also considered the presence of green political parties in these regions. The next part will cover the contemporary green political party movement as well as the future of green politics and ancillary issues. The part will relate the future with current developments in International Environment Law.
The dilemma of Environmental Politics
Since the emergence of neo-liberal globalization in the 1980s, it has changed the socio-political, economic and environmental discourse across the global spectrum. Basically, it was the rise of Green politics, Green parties and rising civil society concern about the ecological disaster that has shaped the discourse of environmental politics back in the 1980s. As a major field of the contemporary comparative politics, the major focus of environmental politics and diplomacy is on the policy making and strategies to tackle global warming and the climate change. Moreover, as discourse, it encompasses two major premise that shapes the foundation of the environmental politics. First and Foremost, environmental politics examines the connection between human realm and the natural world. Secondly, as a major subject of the contemporary political discourse it emphasizes on the ideological debate over ecological issues.
As an illustration, with in-depth examination of the ecological degradation and environmental apocalypse, the major focus of the environmental politics is on conservation and preservation of the natural outlook of the mother earth. Basically, it was the end of the world with shocking event of Hiroshima that has brought the discourse of environmentalism to the forefront. As a result, the broad range of the environmental issues such as air pollution, water pollution and land pollution has given birth to the Green parties across the west in the 1970s. Hence, it was the emergence of the Green parties across the west which have further explored the major themes surrounding environmentalism in the 1980s.
In this respect, over the last two decades, the major themes of environmental politics such as climate change, global warming, ecological degradation and the loss of biodiversity have exacerbated the environmental debate. Perhaps, these major themes were developed into major environmental narratives across the west by exposing their impacts on the human realm through films, songs and literary discourses. In the broader context, the popular environmental narratives across the media and political landscape have also brought the discourse of neo-liberalism and globalization to the forefront. It is because, according Green politics experts, Globalization has kept the internationalization of trade on the top priority while despising its impacts on human environment. Perhaps, this is what has brought the debate of social justice and environmental politics at the crossroad.
In contrast, it was the relationship between the human societies and the environment that has brought the issue of social justice and political constancy at the center of the ecological discourse. However, the concept of social justice elaborates about the human conduct in changing and transforming the natural world. In this respect, the basic premise of the social justice theory focuses on correcting the conduct of human actions by making human behavior more environmental-centered. Moreover, according to the ecologists and environmental theorists humans need to change their behavior towards the natural world in order to tackle the crisis of environment and ecological degradation. Perhaps, the ecologists mainly establish their political arguments concerning environmental crisis by using the theories of social justice advocated by the ancient philosopher Plato.
Basically, the whole context of Platonic philosophy concerning social justice surrounds the human nature and behavior. Moreover, the theory of social justice advocated by Plato in his book 'The Republic' lays much emphasis on social ethics and morality to regulate the human nature and human behavior. Perhaps, it is only through the social justice theory of Plato, we can explain the relationship between social justice and political stability. Moreover, the close connection between the social justice and political stability has clearly explained by Plato in first two books of the republic.
In both books, Plato clearly distinguishes between the Just and unjust societies from the standpoint of politics and peace. Although, the philosophy of ancient Greek philosophers such as Plato and Aristotle does not directly discuss about the environmental politics. However, the distinction between the Just and unjust societies explicitly explain about the dynamics of social justice in contrast to human behavior. Moreover, it is the moral and metaphysical philosophy of Plato in the Republic, which anticipates about the concepts such as regulation, maintenance and sustainability from the moral and ethical standpoint. For instance, in the book II of the Republic the discussion begins with Plato's brother, who challenge Socrates to explain to them about the actual meaning of Justice in contrast to human behavior. In this way, the discussion begins, in which Socrates explains the dynamics of justice from the perspective of Just actions to Plato's brother.
In contrast, after thoroughly examining the social justice theories of ancient philosophers; it can be said that their theories presents a great emphasis about the concept of 'sustainability'. Thus, from standpoint of Plato's social justice theory, we can draw a conclusion by relating the human behavior and conduct with major environmental themes such as Climate Change and Global warming.
Plant Rights: A Neglected Regime
Whenever an entity stood for itself to claim specific interest, it has faced humiliation at every possible level. Fight for rights never gone smoothly in history, for instance, women's rights, slave's rights, children's rights, rights of a prisoner of war, etc. (Stone 1972: 451). Nobody thought in earlier times that even these could be considered as rights. The problem with our society is that we work for our self-interest. We exploit a thing up to a level that entity itself gets a realization that whatever is happening with them is not correct. Apart from self-interest, a perspective always plays a vital role in protecting the interest of the victim. The exploiters might never imagine that their actions are, in a way, harmful to the other being. Such exploitation can be rectified only with enlightenment and awareness among the general masses in time. It is to be understood that rights are always needed by the oppressed, not the oppressor. The journey of plant rights is no exception to this situation. When people come across this term, they laugh at the very first instance, considering it to be just a vague concept. This notion did not even find much discussion among the academician across the globe.
Furthermore, we disregard someone's right, either knowingly or unknowingly. In the case of plant rights, it is mostly unknowingly since we do not consider plants to as being as they do not behave like humans or animals. Various studies suggest that plants own life, and they do respond to their surroundings in their way (Tandon 2019: 593). However, scientists are skeptical about the question of sentience in plants (Pelizzon and Gagliano 2015). Thus it makes the whole regime uncertain and necessary to be further analyzed with extra care.
The fact that plants cannot speak like other creatures does not make them less being. If they live and die like other entities on this planet, then we should reconsider our legal regime to address their concerns. Present laws for the protection of plants provide a limited scope in their application. Humans consider plants as a commodity and govern their conservation for the fulfillment of their own needs. This issue necessitates a plant-centric legal regime that should enable plants to possess their own legal identity and rights. There exist scientific limitations to provide evidence for this study. However, it is appropriate to develop an approach today, so to avoid any guilt in the future.
NEED FOR PLANT RIGHTS
The underlying issue with the plants is that they are not granted rights per se. Any violation of plant rights cannot be brought before the courts with a reason that an injury has been inflicted upon plants. The actions against plants can be challenged in the court only when it affects the interests of other human beings related to such plants. If one cannot show the nexus between the plant and its owner or regulator, then the accused party shall not be held liable for its derogatory actions. This scenario depicts a problem where the interests of the plants are compromised, and those of humans prevail.
The human-centric legal regime provides that nature should be conserved and protected to fulfill the needs of humans (Shastri 2013: 523). On the contrary, one should argue that several plant species are on the verge of extinction. It is necessary to develop a legal regime to prevent biodiversity loss and mitigate floral destruction (Marder 2013: 46-47).
Further, scientific studies are uncertain on the issue of pleasure and pain in plants (Calvo, Sahi and Trewavas 2017). Scientists have a difference in opinion on this issue. Where one set considers that plants lack a nervous system so they cannot respond to pain, the other argues that plants work differently from humans (Shepherd 2012). Daniel Chamovitz, in his 2012 book 'What a Plant Knows: A Field Guide to the Senses' has called such a response of plants as "anoetic consciousness" – an ability to sense and react (Chamovitz 2012). However, if plants feel pain, for instance, then even plucking a leaf from the plant will constitute an illegal action that will not be preferred by the plant. Thus a need arose to determine the status of a silent entity to ensure global justice in the world.
PLANT RIGHTS: DEFINITION AND SCOPE
As per Christopher Stone in his book "Should Trees Have Standing? – Toward Legal Rights for Natural Objects", the realm of legal rights entails three aspects for the right holder. Firstly, such rights-holder can take legal action at their will. Secondly, the injury needs to be identifiable by the court that is determining relief for such an entity. Thirdly, such assistance must be in the interest of rights-holder and benefit him (Stone 1972: 458).
The definition of plant rights can be read in similar lines of human rights. Those inherent rights that every plant possesses by being a plant are its plant rights. International human rights found its basis on the principles of universality, indivisibility, interdependence, and interrelatedness (Whelan 2010). These plant rights shall be based on the similar principles of human rights. Apart from the right to live and protect against their extinction, plant rights shall also include dignity and ethical considerations for the plant. The plants shall not be subjected to the arbitrary and unethical actions of a human.
The term 'arbitrary' and 'unethical' are subjective and open for debate. While determining the scope of these rights, some might consider even plucking of the flower to be arbitrary. In contrast, for the others, arbitrariness could include deforestation, destructive cultivation, affecting reproduction, and changing the genetic pattern of plants. Although this debate is unsettled, however, the plant's life and their dignity need to be respected beyond doubt (Schulp 2019: 112).
NATURE OF PLANT RIGHTS
Both Christopher Stone and Peter Singer have argued that these rights should not be followed in their strict sense. Granting of rights did not mean equal treatment, rather equal consideration (Singer 1993). If we take plant rights up to the absolute sense, humans cannot even have food on their plates. In such a scenario, then will it means that we are compromising the right to life of humans. Also, before identifying their rights, it is to be determined that whether each plant on earth shall be given equal rights, or we could bring some differentiation or exemption while conferring rights to some of them. Thus a distinction between vegetable and ornamental plants could be observed while determining the nature and extent of plant rights.
Science mentions that plants and animals have a similar origin (Meyerowitz 1999). Where we have a plethora of rights for one animal (humans), it is pertinent to have rights for plant kingdom that must be plant-centric instead of being human-centric. The new system should protect the interests of plants instead of humans.
WHAT ARE THE PRESENT LAWS FOR PLANT?
The present plant regime is regulated by numerous international instruments covering various aspects of plant protection. International Plant Protection Convention of 1951 prevents the entry and spreading of pests on plants. International Treaty on Plant Genetic Resources for Food and Agriculture of 2004, also known as the International Seed Treaty aims for food security through conservation and sustainable use of plant's genetic resources. It works in the collaboration of the Convention on Biological Diversity, another multilateral framework with a goal of conservation of biological diversity, sustainable use of its components, and fair and equitable sharing of benefits arising from the utilization of genetic resources. Convention on International Trade in Endangered Species of Wild Fauna and Flora, 1973 (CITES) is another multilateral arrangement to protect endangered plants and animals. International Convention for the Protection of New Varieties of Plants, 1961 (UPOV) provides intellectual property rights to the generators of new varieties of plants.
Though the present international law non-uniformly recognizes the intrinsic value of plants still, it does not accord any legal personality to plants. Notably, some of these instruments consider plants as an object and protect them, not for their conservation but to fulfill the requirements of human. The present situation could be understood similarly as to the rights of indigenous peoples that are considered necessary for their lives and livelihood against economic developments (Phillips 2015). Thus, plants should have a mechanism available to seek redressal for their grievances.
In the 21st century, there were attempts to recognize this new realm of rights. On the 56th anniversary of the Universal Declaration of Human Rights, Venezuelan government organizations and biological groups adopted the Universal Declaration of Plant Rights that consists of 22 principles. This declaration presents a very stringent protectionist view of plant rights. Also, the April 2008 Swiss Report "The Dignity of Living Beings with Regard to Plants" claims that since plants are alive, their morality must be respected. Further, they must not be considered as an object that can be owned by anyone (Willemsen 2008: 20).
States have reflected a commendable approach to provide legal rights to environmental entities. In the year 2008, Ecuador became the first state to adopt the rights of nature in its constitution (Revkin 2008). In 2010, Bolivia adopted legislation to grant legal standing to nature (Eckstein et al 2019: 805). New Zealand provided legal personality to Te Urewera national park in 2014, and later such status was also conferred to Mount Taranaki and Whanganui river to represent their interest through its guardians (Gleeson-White 2018). Similarly, in 2017, Uttarakhand High Court in India has conferred the status of 'living entity' upon river Ganga and Yamuna by making Chief Secretary of Uttarakhand, 'Namami Gange' project director and Advocate General of the State as a legal parent to the river to represent their interest in the court (Salim v State of Uttarakhand and Others 2014). In the same year, Columbia has granted legal rights to the river Rio Atrato (Mount 2017). Thus, a similar approach is needed to be undertaken for plants as well where custodians are to be appointed those who may speak purely for the interest of plants before the court of law.
SUGGESTIONS
As we need a law to protect our liberties, provide remedies, and tackle all forms of oppression and discrimination. Similarly, plants also require the same for their existence. It is not a justified argument that since plants cannot speak so they cannot argue and plead in the court of law for their rights. Bentham advocates that the threshold to determine rights for a being should be their capacity to suffer (Singer 1993). Being a right-holder, plants can bring the claim for their interest. Moreover, such law much is made considering their interest at large. The emergence of a new right for an entity diminishes the existing realm of rights exercised by the others. Thus such necessary amendments need to be brought in our present legal system. Also, such plant rights shall be treated at par with human rights, if not superior.
CONCLUSION
Both plants and animals require sunlight, air, water, wind, earth, for their survival and development. Studies say that plant does communicate with each other in different forms (Karban 2008). Plants like 'Touch-me-not' (mimosa pudica) (Kumar et al 2009) or sunflower (helianthus) (Vandenbrink et al 2014: 21) shows a response to the external stimuli. It is also said that plant never dies until affected by any human-made or natural factor (Trewavas 2016). Most importantly, the plant produces 'seeds' that signifies the essence of life in them. It can be said that they are not a machine that breathes carbon dioxide in the presence of the sun and vice-versa. On the contrary, they occupy an essential part of the environment, along with humans. Based on a few fundamental differences between plants and animals, for example, mobility, one cannot ignore equality between the components of the environment.
The critical question is, 'Whether plants feel pain?' Up till now, no accurate answer has been obtained from studies. Different scientists have suggested various theories for it. The response to the issue of plant rights found its basis in a more nuanced scientific discovery. So now, another question could arise 'What should be done until we get a certain answer?' In the absence of such knowledge, should it be appropriate to leave the notion of plant rights aside to be decided by our future generation? Another preferable aspect could be to set up a framework for now identifying the fundamental issues of plant rights. Such a regime should come from the plant's perspective as a matter of being a living entity. No matter, science may take the time to answer the plant mystery; however, as a human, it is our responsibility to show respect towards the plant and their dignity in our actions (Koechlin 2009). It requires sensitization among people that rather objectifying plants as a matter to fulfill their selfish needs.
A strict need for change in perception is required. Since all of our previous generations, including us, have grown up exploiting plants from ages directly or indirectly, consequently today we do not sense any form of injustice in it. We got very well accommodated in this regime, and it seems beyond imagination to think of any such idea as plant rights. This reform is challenging; however, not impossible. It would be an honor for our generation and a gift for future ones if we can correct something that has been wrongly followed by our forefathers, especially after industrialization.
REFERENCES
Calvo, Paco, Sahi, Vaidurya Pratap and Trewavas, Anthony (2017): "Are plants sentient?," Plant Cell & Environment, 6 September < https://doi.org/10.1111/pce.13065>.
Chamovitz, Daniel (2012): What a Plant Knows: A Field Guide to the Senses, New York: Scientific American/Farrar, Straus and Giroux.
Eckstein, Gabriel et al (2019): "Conferring legal personality on the world's rivers: A brief intellectual assessment," Water International, Vol 44, No (6-7), pp 804-829.
Food and Agriculture Organization (1951):"International Plant Protection Convention," UNTS, Vol 150, opened for signature 6 December, pp 67.
Food and Agriculture Organization (2001): "International Treaty on plant genetic resources for food and agriculture," UNTS, Vol 2400,opened for signature 3 November, pp 303.
Gleeson-White, Jane (2018): "It's only natural: the push to give rivers, mountains and forests legal rights," The Guardian, 1 April <https://www.theguardian.com/australia-news/2018/apr/01/its-only-natural-the-push-to-give-rivers-mountains-and-forests-legal-rights>.
Government of Switzerland (1973): "Convention on international trade in endangered species of wild fauna and flora," UNTS, Vol 993, opened for signature 3 March, pp 243.
Intergovernmental Negotiating Committee (1992): "Convention on Biological Diversity," UNTS, Vol 1760, opened for signature 5 June, pp 79.
International Union for the Protection of New Varieties of Plants (1961): "International Convention for the Protection of New Varieties of Plants," OJ, Vol L192 opened for signature 2 December, pp 64.
Karban, Richard (2008): "Plant behaviour and communication," Ecology Letters, Vol 11, pp 727-739.
Koechlin, Florianne (2009): "The dignity of plants," Plants Signaling & Behavior, Vol 4, No 1,pp 78-79 <https://doi.org/10.4161/psb.4.1.7315>.
Kumar, Nilesh et al (2009): "Mimosa pudica L. a sensitive plant," International Journal of Pharmacy & Pharmaceutical Sciences, Vol 1, No 1, pp 1-7.
Marder, Michael (2013): "Should plants have rights?," The Philosopher's Magazine, Vol 62, No 3, 46-50.
Meyerowitz, Elliot M (1999): "Plants, animals and the logic of development," Trends in cell biology, Vol 9, No 12, pp M65-M68.
Mount, Nick (2017): "Can a river have legal rights? A different approach to protecting the environment," Independent 13 October <https://www.independent.co.uk/environment/river-legal-rights-colombia-environment-pacific-rainforest-atrato-river-rio-quito-a7991061.html>.
National Assembly Legislative and Oversight Committee(2008): Republica del Ecuador Constitucion de 2008 (Constitution of the Republic of Ecuador 2008), chapter VII <http://pdba.georgetown.edu/Constitutions/Ecuador/english08.html>.
Pelizzon, Alessandro and Gagliano, Monica (2015): "The Sentience of Plants: Animal Rights and Rights of Nature Intersecting?," Australian Animal Protection Law Journal Vol 11, No 5, pp 5-13.
Phillips, James S (2015): "The rights of indigenous peoples under international law," Global Bioethics, Vol 26, No 2, pp 120-127.
Revkin, Andrew C (2008): "Ecuador Constitution Grants Rights to Nature," The New York Times, 29 September <https://dotearth.blogs.nytimes.com/2008/09/29/ecuador-constitution-grants-nature-rights/>.
Salim v State of Uttarakhand and Others (2014): Writ Petition (PIL) No. 126 of 2014, Uttarakhand High Court.
Schulp, Jan A (2019): "Animal rights/Plants rights," Research in Hospitality Management, Vol 9, No 2, pp 109-112.
Singer, Peter (1993): Practical Ethics United Kingdom: Cambridge University Press.
Shastri, Satish C (2013): "Environmental Ethics Anthropocentric to Eco-Centric Approach: A Paradigm Shift," Journal of the Indian Law Institute, Vol 55, No 4, pp 522-530.
Shepherd, VA (2012): "At the roots of Plant Neurobiology: A brief history of the biophysical research of JC Bose," Science and Culture, Vol 78, No (5/6), pp 196-210.
Stone, Christopher D (1972): "Should Trees Have Standing?: Toward Legal Rights for Natural Objects," South California Law Review, Vol 45, pp 450-501.
Taiz, Lincoln et al (2019): "Plants Neither Possess nor Require Consciousness," Trends in Plant Science, Vol 24, No 8, pp P677-687 <https://doi.org/10.1016/j.tplants.2019.05.008>.
Tandon, Prakash Narain (2019): "Jagdish Chandra Bose and Plant Neurobiology: Part I," Indian Journal of Medical Research, Vol 149, No 5, pp 593-599.
Trewavas, Tony (2016): "Plant Intelligence: An overview," BioScience, Vol 66, No 7, pp 542-551.
Vandenbrink, Joshua P et al (2014): "Turning heads: The biology of solar tracking in sunflower," Plant Science, Vol 224, pp 20-26.
Venezuelan Association (2004): "Universal Declaration of Plant Rights," 10 December <http://www.avepalmas.org/rights.htm>.
Willemsen, Ariane (2008), "The dignity of living beings with regard to plants," Federal Ethics Committee on Non-Human Biotechnology ECNH, pp 1-24.
Whelan, Daniel J (2010): Indivisible Human Rights: A History, Philadelphia: University of Pennsylvania Press.