Ethiopia plants over 350 million trees in a day, setting new world record
In a record-breaking day this week, at the Gulele Botanical Garden in Addis Ababa, Ethiopia launched an historic tree planting campaign. Over 350 million trees were planted in an ambitious move to counter the effects of deforestation and climate change.
The event is part of Ethiopian Prime Minister Abiy Ahmed's Green Legacy Initiative. It aimed at planting 200 million trees in a single day in 1,000 sites across the country.
Prime Minister Ahmed congratulated the country for not only meeting its collective Green Legacy goal but also exceeding it.
Ethiopia's Minister of Innovation and Technology Getahun Mekuria was quoted saying that more than 350 million trees were planted in 12 hours, breaking the world record held by India since 2016, for the most trees planted in one day and which stood at 50 million trees.
The tree planting event was attended by a representative of the UN Environment Programme's Liaison Office to Africa Union Commission, UN Economic Commission for Africa and representative to Ethiopia, and whose support for this ambitious action was crucial, as well as other United Nations Agencies and various international organizations.
The initiative aims to tackle the effects of deforestation and climate change in the country. The United Nations estimates that Ethiopia's forest coverage has declined drastically to a low of just 4 per cent in the 2000s from 35 per cent a century earlier.
"Afforestation is the most effective climate change solution to date and with the new record set by Ethiopia, other African nations should move with speed and challenge the status quo," said Juliette Biao Koudenoukpo, Director of UN Environment's Africa Office.
"Africa has what it takes to spearhead this global push and as the most affected and vulnerable continent, climate change mitigation must be the topmost priority in the coming days. We at UN Environment are taking the lead in helping to build capacity for nations and people to apply themselves to afforestation and climate change mitigation strategies," she added.
Trees provide many ecosystem services and environmental benefits for the planet as a whole. As they grow, they absorb and store carbon dioxide—a major driver of global heating. In a scientific paper published in the Science magazine, researchers estimate that a worldwide tree planting programme could remove two thirds of all the emissions that have been pumped into the atmosphere as a result of human activities.
Researchers found that tree restoration was among the most effective strategies for climate change mitigation. They show that the global potential tree coverage stands at 4.4 billion hectares of canopy under the current climate. Planting trees is therefore considered the biggest and cheapest way to tackle the climate crisis.
Many African countries have recently engaged in massive tree planting campaigns including Kenya who has recently, with support from the UN Environment Programme, launched the "Greening Kenya Initiative" to reverse the declining forest cover.
UN Environment Programme is working with countries across the continent to replicate such initiatives to stop deforestation and increase forest cover. This is crucial in honoring African countries' commitments to mitigate climate change and contribute to the achievement of the UN Decade on Ecosystem Restoration.
UNIDO supports Budapest Appeal to prevent and manage looming water crises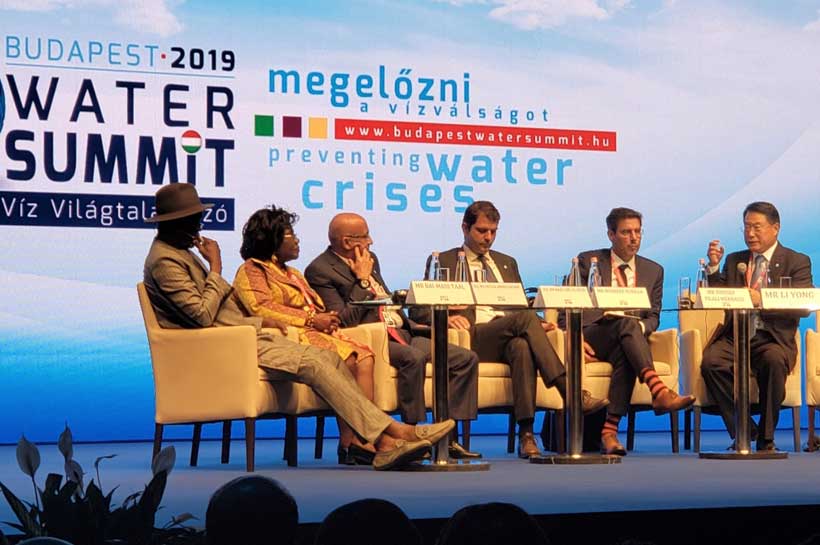 LI Yong, the Director General of the United Nations Industrial Development Organization (UNIDO) acted as a panelist during the opening session of Budapest Water Summit 2019, which was convened under the motto 'Preventing Water Crises' and which aimed at promoting solutions to tackle the emerging water crises.
"Industries can be instrumental to prevent any kind of water crisis: in situations where water is scarce, the application of resource efficient and cleaner production allows industries to drastically reduce their own water consumption", said LI Yong. "In situations where water is too polluted, green industries can offer solutions for the cost and energy effective treatment of municipal, agricultural and industrial waste water. Even in situations where abundant water results in floods, industries can engage as water stewards and drive the collaborative process of restoring water regulating eco-system services".
The UNIDO Director General further emphasized the need for pro-active cooperation, dedicated and well-concerted efforts as well as considerable resources. At the same time, and given the importance of water for sustainable development, Li urged not to underestimate the importance of these efforts.
"The United Nations Industrial Development Organization will continue its efforts to support industries to become environmentally friendly", said LI Yong. "In this way, industries will play an active role to prevent water crises, in terms of water becoming too little, too much or too polluted".
During the closing session of the Summit, the Budapest Appeal was presented that formulates messages and guidelines for the international community to prevent and manage the looming water crises. In addition, the Appeal provides a comprehensive summary of findings and recommendations from the Summit and introduces the preliminary online consultation process.
The Summit gathered over 2,200 participants from 117 countries in Budapest, including Hungarian President János Áder and Cambodian Prime Minister Samdech Techo Hun Sen as well as numerous ministers, secretaries of state, representatives of United Nations organizations and heads of multilateral financial institutions.
African financial centres step up efforts on green and sustainable finance
When we talk about climate change and sustainable development, the continent that is often highlighted as facing the greatest socio-economic challenges is Africa.
It is in many African nations that the impacts of climate change are hitting the hardest and that communities need the most support to ensure food security, decent housing, access to clean energy and so much more, including jobs for the ballooning youth unemployment which is seeing more than 12 million youth enter the labour market each and every year.
The will and the knowledge exist to turn things around. A survey for Africa Climate Week in March showed that most African nations were already starting to implement their mitigation and adaptation commitments under the Paris Agreement.
But over half of the countries have struggled to mobilize climate finance, less than one quarter have a financing strategy, and only one third have appropriate financial instruments.
There is some movement. The World Bank Group has promised US$22.5 billion over 2021-2025 in climate support in Africa, while nations are increasingly able to secure money from the Green Climate Fund.
Private finance is desperately needed, however, which is why the UN Environment Programme (UNEP)-convened International Network of Financial Centres for Sustainability (FC4S) is launching a new work programme for the continent.
Financial Centres for Sustainability, a global network of 30 financial centres, will work with its five Africa member centres—Abidjan, Cairo, Casablanca, Lagos and Nairobi—to encourage strategic action, collaborate with peers across the continent, and facilitate engagement with major international hubs.
"There is an appetite for investing in Africa, in recognition of the fact that of all the investment bets you can make, this is the one that is sure to come up trumps," said Patrick Njoroge, Governor of the Central Bank of Kenya, at the launch of the new work programme at the Financial Centres for Sustainability's annual meeting in Geneva. "There is also an appetite to use the members' investment muscle to do good and help defend the planet against the ravages of climate change and environmental degradation."
There is, despite many old-fashioned notions about Africa, plenty of private money in the continent. Nairobi, for example, is a thriving regional hub for banks, businesses and entrepreneurs with money to invest.
But there are many barriers to boosting sustainable finance in African countries, including a lack of clear policies and regulatory frameworks on climate change, a lack of awareness on the sources of climate finance and limited engagement from the private sector.
These barriers, and the different levels of development on the sustainable finance agenda in African financial centres, requires a coordinated strategic effort to help mainstream sustainable finance as a foundational element of financial centre development strategies.
The programme will help the centres assess the green finance landscape in their countries and set strategies for sustainable finance development. It will provide technical assistance on specific green and sustainable finance projects, including support on the development of a green bond market in Abidjan, activating the green bond market in Egypt, and a proposal to advance "green tagging" of bank loans in Lagos.
"Financial centres generate a powerful clustering effect by concentrating banking, capital markets, investing, insurance, professional services with policy and regulation," said Mohammed Omran, Executive Chairman, Financial Regulatory Authority of Egypt. "Financial centres in Africa are no different. We have a real opportunity to turn African centres into global green hubs and provide the finance the continent needs for a brighter future."
Financial Centres for Sustainability will also increase policy dialogue and engagement, and collaboration between African centres and the rest of the international network.
Specific actions will include setting clear definitions for green or sustainable finance, integrating sustainability priorities relevant for a given national context into the design and execution of strategies, and identifying options to create strong enabling environments to attract international investment into green and sustainable investment options in local markets.
The message is that with the over 3.5 trillion of financing gap for both the nationally determined contributions and the Sustainable Development Goals implementation, social-driven financing will not be optimal. Africa as a region urgently needs to move from this socially inclined financing to investment financing where returns are environmental, social, economic and financial. This should build on already ongoing initiatives like the innovative financing mechanisms across the continent like the risk-sharing facilities coming up across the continent.
Major Environmental Groups Call On Businesses To Lead On Climate Policy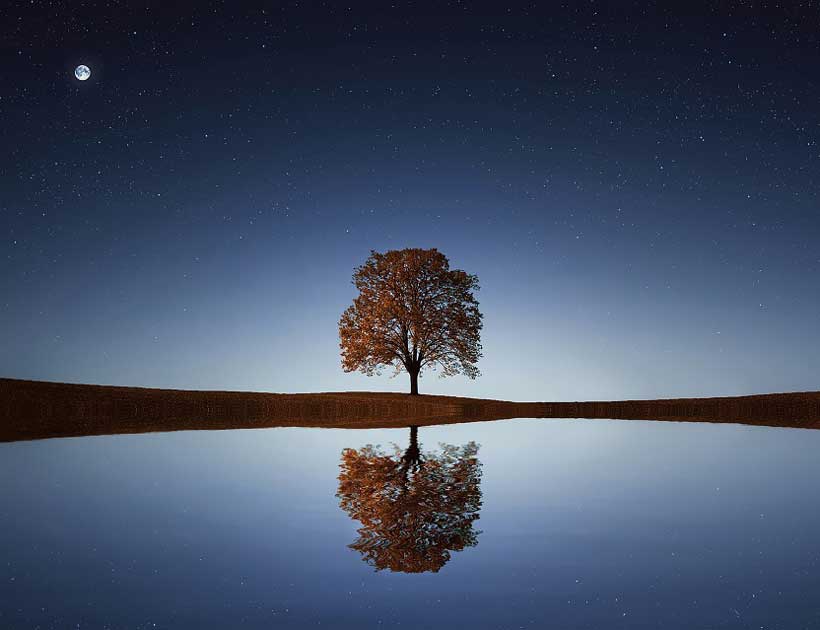 Eleven leading environmental and sustainable business organizations published an open letter in the New York Times today, urging the CEOs of Corporate America to step up their engagement on climate policy. Signatories include the heads of BSR, C2ES, CDP, Ceres, Conservation International, Environmental Defense Fund, The Climate Group, The Nature Conservancy, the Union of Concerned Scientists, World Resources Institute, and World Wildlife Fund.
In the letter, the organizations call on businesses to adopt a science-based climate policy agenda that is aligned with the recommendations of the Intergovernmental Panel on Climate Change, and with the goal of achieving net-zero emissions by 2050.
The letter highlights three essential actions for businesses to execute this agenda:
Advocate for policies at the national, subnational and/or sectoral level that are consistent with achieving net-zero emissions by 2050;
Align their trade associations' climate policy advocacy to be consistent with the goal of net-zero emissions by 2050; and
Allocate advocacy spending to advance climate policies, not obstruct them.
Additionally, the signatories call for "robust disclosure of the above actions to ensure transparency and demonstrate leadership, as well as strong corporate governance to enable sustained, strategic and effective engagement in climate policy."
The recommended actions follow a statement from 200 institutional investors, with a combined $6.5 trillion in assets under management, who recently called on publicly traded corporations to align their climate lobbying with the goals of the Paris Agreement. They also build on momentum from the U.N. Global Climate Action Summit in September, when many companies announced ambitious commitments to reduce their emissions to net zero by 2050 and unprecedented global youth strikes demanded accountability from business leaders.
Further, the groups' call for corporate leadership on climate policy is in line with the goals of upcoming Santiago Climate Change Conference (COP 25), which will focus on increasing ambitious actions to tackle climate change.
"Corporate voluntary science-based commitments have spurred progress and innovation. But alone they're not enough. We need strong national policy and regulations to protect business and their customers from the greatest risks of climate change. And we need the voice of business to insist that our government leaders deliver the policies we need. " said Carter Roberts, President and CEO of World Wildlife Fund, United States. "It's time for business to make this a policy priority – not only for their own government relations teams but also for the trade organizations that represent their interests."