World Bank and Japan Support Vietnam to Improve Tax System Effectiveness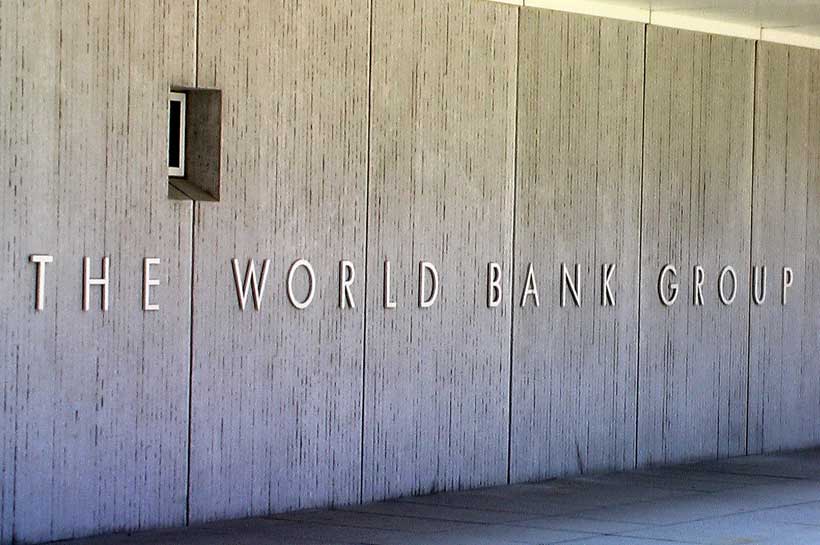 The World Bank and the State Bank of Vietnam today signed a financing agreement for a grant worth US$4.2 million provided by the Japanese Government to implement the Revenue Administration Reform Support Project.
The project aims to improve the effectiveness of tax administration through the implementation of a comprehensive risk management system and a redesign of business processes and information technology. It will also support the modernization of the tax policy framework by assessing the impacts of tax policy changes.
"The World Bank's commitment to this project is a signal of our broader commitment to work with Vietnam in strengthening fiscal performance and implementing growth-friendly fiscal reforms", said Ousmane Dione, the World Bank Country Director for Vietnam. "By focusing on the tax system, the project will help enhance domestic resources mobilization, which is an important pillar of fiscal consolidation."
Indeed, the changing composition of Vietnam's tax revenues toward increased reliance on domestic sources poses both opportunities and challenges. This calls for enhanced efforts to strengthen tax policy formulation and modernize tax administration. There is a need to strengthen the performance of core tax administration areas, especially those with high impacts on tax compliance, operational efficiency and transparency. The tax policy framework should aim at broadening the base and rebalancing the tax mix to exert coherent impacts on sustainable revenue mobilization and reduction of tax-induced burden on growth and equity.
A major component of this project is the development of a roadmap to modernize the Information Technology System for tax administration and lay a foundation for IT infrastructure, so the General Department of Taxation can use modern IT solutions for business processes.
Another component focuses on building the capacity of policy makers to analyze and formulate tax policies. The project will analyze the impacts of proposed changes to core tax instruments, in line with Vietnam's Tax Reform Strategy and international best practices. It also supports the preparation of the legislative framework to introduce a property tax.
The grant is provided by the Japanese Government through the Policy and Human Resource Development Program, which is administered by the World Bank.
The gender dimension must be included in the COVID-19 recovery plans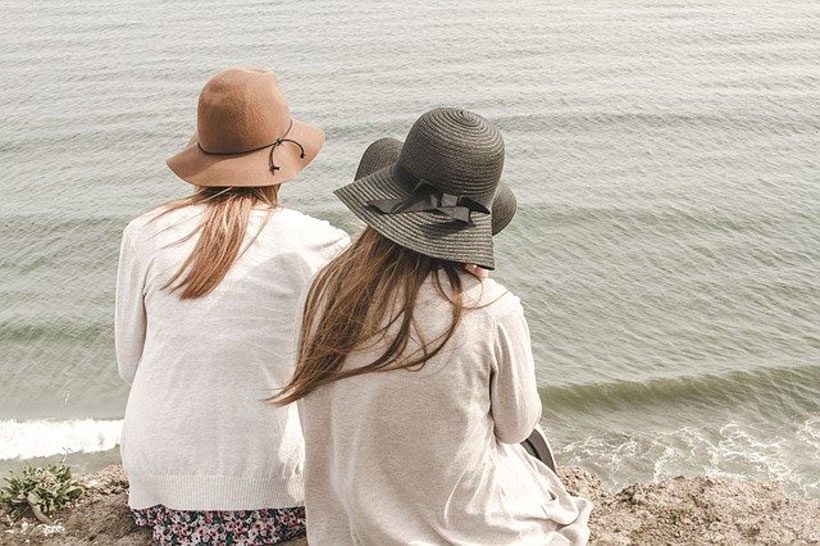 MEPs, national MEPs and high-level guests discussed women's crucial role in leading the fight against the pandemic, in an interparliamentary meeting on Thursday.
At the opening of a meeting hosted by Women's Rights and Gender Equality Chair Evelyn Regner (S&D, AT) on the occasion of International Women's Day (IWD), EP President David Sassoli said: ''The pandemic has not only increased inequalities that already existed, it is also likely to wipe out decades of achievements. Measures adopted to contain the spread of the virus have often exacerbated the gender divide. To make sure women's lives take a step forward, not backwards, we have to achieve genuine equality. It is time to end the rhetoric and to forge ahead.'' He added that the EP will carefully monitor that the gender dimension is included in national recovery plans.
European Commission President Ursula von der Leyen dedicated this International Women's Day to women on the frontline, to health workers, sales assistants who kept supermarkets open, mothers who took care of their children while working from home, and those who lost their jobs. ''We are working on putting women at the centre of all our policies", she added. "Today, we propose a Directive on pay transparency: women must know if their employers treat them fairly, and if not, they must be able to fight back and get what they deserve. Later this year, we will propose new legislation to fight violence against women online and offline.''
Greece's first female President, Katerina Sakellaropoulou, focused on the impact that this pandemic has had on different vulnerable groups of women: single mothers, migrants, elderly women and women victims of domestic violence under lockdown. She also highlighted that 86% of those who work in the care sector in the EU were women, often poorly paid. ''We have to adopt policies that take into consideration the different experiences and needs of men and women'', she concluded.
Women's Rights and Gender Equality Committee Chair Evelyn Regner said: ''It is strikingly clear that we need gender equality and we need strong women, without which the economic and social recovery would remain incomplete. It is our duty and responsibility to make sure the differing yet interlinked needs of people of all genders are taken into account and catered for in the COVID-19 response to build a more resilient, more equal, more just society.''
The discussion panel on ''Women on the frontline: lessons learnt from the crisis management'' gave the floor to women leaders in the political, economic and health sectors, such as Kharija Arib, President of the House of Representatives of the Netherlands, Dr Isabelle Loeb, Medical Director at St Pierre Hospital in Brussels and Kristel Krustuuk, Founder of Testlio, to share their experiences on the ground. EP Vice-President Dimitrios Papadimoulis concluded the panel, which was followed by a debate with MEPs and members of national parliaments, with closing remarks from Commissioner for Equality, Helena Dalli, and Evelyn Regner.
IWD celebration in plenary
President Sassoli and Prime Minister of New Zealand Jacinda Ardern (the latter via a pre-recorded video message) will address MEPs during a Women's Day celebration on Monday 8 March at 17:00. That same day at 11.00, Women's Rights Committee Chair Evelyn Regner will be live on Facebook to answer citizens' questions about the current state of gender equality in the EU. At 12.00, she will have a live Instagram exchange with Polish influencer Anja Rubik.
Innovation and market reform needed to drive Japan's clean energy transition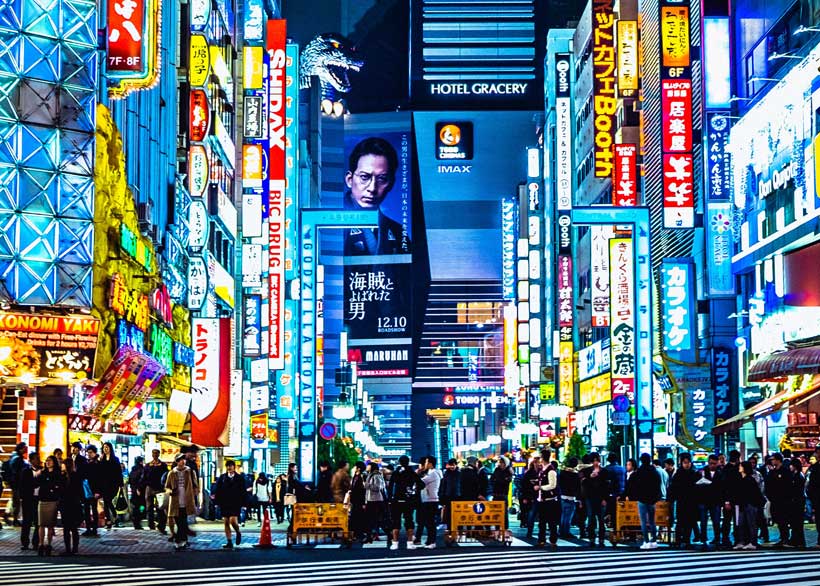 Japan will need to move quickly to make headway on the steep emissions reductions that are required to achieve its recently announced ambition of reaching carbon-neutrality by 2050, the International Energy Agency said today in its latest in-depth review of the country's energy policies.
Nearly a decade after the 2011 earthquake and the resulting Fukushima nuclear accident, Japan has made real progress towards developing a more efficient, resilient and sustainable energy system. It has embarked on major reforms of its energy market and diversified its energy mix. Energy-related CO2 emissions have fallen continuously since their peak in 2013, thanks to the expansion of renewable energy, the restart of some nuclear power plants and energy efficiency gains. By 2018, Japan's emissions had declined to a level last seen in 2009. Reliance on fossil fuels has also declined but remains high at nearly 90% of energy supply, making Japan among the most carbon-intensive economies of IEA members.
"Japan needs to accelerate the deployment of low-carbon technologies, remove regulatory barriers and increase competition in its energy markets if it is to reach carbon-neutrality by 2050. I welcome Japan's new Green Growth Strategy that puts emphasis on these priorities. The IEA is committed to supporting the government in these vital efforts," said Dr Fatih Birol, the IEA's Executive Director, who launched the report today at an online event with Shin Hosaka, Commissioner of the Agency for Natural Resources and Energy at Japan's Ministry for Economy, Trade and Industry.
The new IEA report on Japan's policies analyses its energy challenges and recommends possible solutions to help it achieve a secure, affordable and sustainable energy future. It finds that Japan has made important strides in reforming its domestic electricity and natural gas markets. The increasing competition in these sectors is encouraging, but further reform is needed to achieve a true level playing field for all market participants. Additional regulatory reforms will be important to encourage investments in zero-emissions electricity and to improve power system flexibility. The IEA also calls for policy makers to ensure that the market regulator has sufficient powers and independence.
The report highlights that Japan has seen continuous growth in renewables in the power sector, but that grid constraints have hampered investment in new projects and posed challenges to security of supply. Creating a well-integrated national grid and taking steps to improve the operational efficiency of the electricity system will facilitate the integration of more renewables while enhancing system resilience. The recent cold snap in January led to very low reserve margins in Japan's electricity systems. This event provided a reminder of the importance of regional interconnections and the need to have sufficient generation capacity.
The IEA welcomes the government's recent announcement to phase out inefficient coal plants by 2030. This will further improve the already high efficiency of Japan's thermal power fleet. Yet even efficient coal plants emit more CO2 than any other power generation source, and Japan ranks among the few IEA members that plan to add new coal capacity. Japan should tackle emissions from those new coal power plants by retrofitting, repurposing them as flexibility sources or able to use other fuels, or through other measures to help them avoid becoming stranded assets.
The IEA report highlights that Japan's strong innovation and technology base can play a vital role in developing the technologies needed to achieve its 2050 energy and climate ambitions. "I applaud Japan for its leadership in advancing low-carbon hydrogen and carbon-recycling technologies, which will be crucial for decarbonising sectors where emissions are hardest to reduce, such as long-distance transport and heavy industry," Dr Birol said.
Reducing the costs of these technologies will be essential to promote their deployment at scale. Stronger reliance on market-based instruments is an additional option for Japan to reduce emissions cost-effectively, foster innovation for low-carbon technologies and further increase Japan's already high level of energy efficiency.
Innovative finance mechanism to support Uruguay's energy transition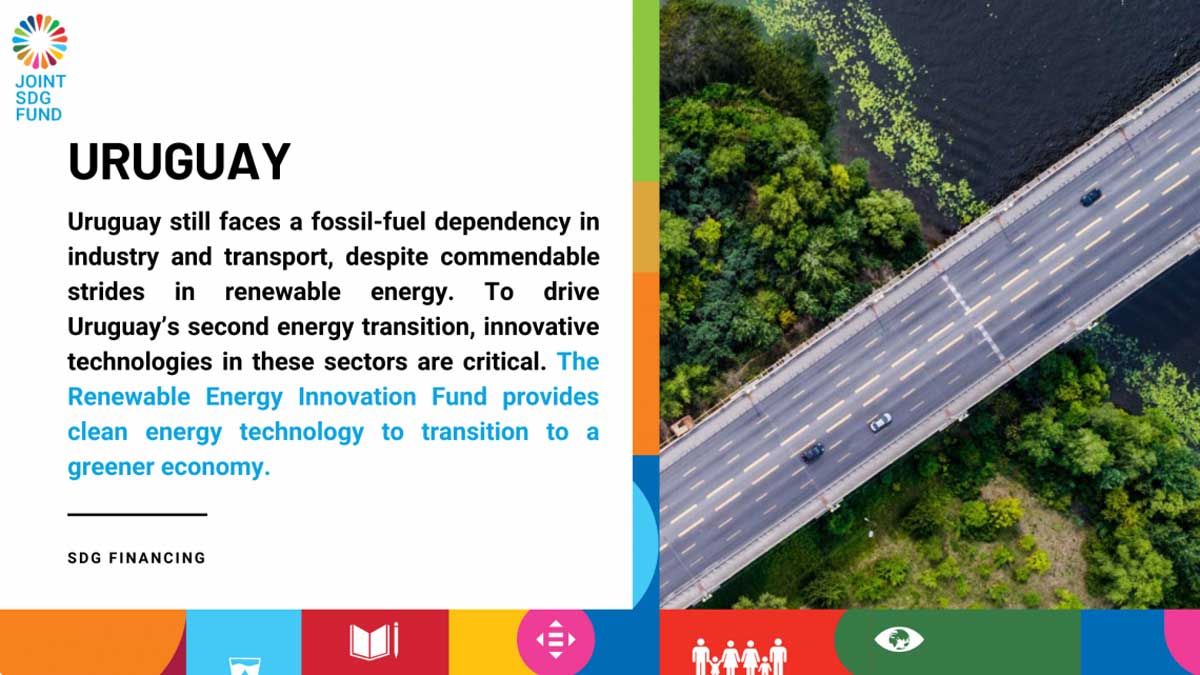 A joint UN proposal in Uruguay, with the United Nations Industrial Development Organization (UNIDO) acting as lead agency, seconded by UNDP and UN Women, has been approved by the United Nations Joint Sustainable Development Goal (SDG) Fund. This was announced today as part of a Joint SDG Fund US$41m portfolio to catalyze strategic financing to accelerate the Sustainable Development Goals.
Uruguay is one of four countries, and the only one in Latin America, to be selected for funding. The UNIDO-led proposal for Uruguay, along with ones from Fiji, Indonesia and Malawi, was selected from 155 proposals from over 100 country applicants across the globe.
The programme will establish a Renewable Energy Innovation Fund (REIF) to support Uruguay´s second energy transition, with the objectives of decarbonizing the economy and boosting competitiveness. The REIF will combat climate change by helping transition Uruguay's transportation and industry sectors to green energy and by providing affordable access to innovative clean technologies.
The Joint SDG Fund will provide a grant of US$10m, leveraging around US$70m of co-financing from regional development banks and private commercial banks. The REIF will support cleantech financing in energy storage, smart grid, green hydrogen, electro-mobility and waste management/treatment technologies.
Manuel Albaladejo, UNIDO Representative and the UN team leader designing the Uruguay proposal, stated, "This programme sets a precedent on how UNIDO should approach development cooperation in middle-income countries. Besides UNIDO´s well-known technical expertise, understanding and deploying innovative financing mechanisms to leverage co-funding from development finance institutions and even commercial banks will be key to UNIDO´s work. Indeed, the UN reform and the multilateral funds such as GEF and GCF emphasize the need to shift to impact investments that tap into private sector financing."
Mireia Villar Forner, United Nations Resident Coordinator in Uruguay, said, "Thanks to the support of the Joint SDG Fund, the UN team is better equipped to support the alignment of private investments to the SDGs through the establishment of a national ecosystem for impact investment. Without a doubt, it changes the way we work."
Omar Paganini, Uruguay's Minister of Industry, Energy and Mining, said, "On behalf of the Ministry, we are very enthusiastic about the support received from the SDG Fund, which will be a great contribution to promote Uruguay´s second energy transition. The REIF is an innovative instrument that powers and deepens the impact of our public policies. We believe it will boost Uruguay´s efforts to achieve the SDGs."
The Joint Sustainable Development Goals (SDG) Fund is an innovative instrument to incentivize transformative policy shifts and stimulate the strategic investments required to get the world back on track to meet the SDGs. The UN Secretary-General sees the Joint SDG Fund as a key part of the reform of the UN's development work by providing the "muscle" for a new generation of Resident Coordinators (RCs) and UN Country Teams (UNCTs) to really accelerate SDG implementation.