Saudi Iranian rivalry polarises Nigerian Muslims
A recent ban on a militant, Iranian-backed Shiite group raised the spectre of the Saudi Iranian rivalry spilling onto Nigerian streets as security forces launched a manhunt to find the alleged Boko Haram operatives who killed 65 people attending a funeral.
Nigeria, Africa's foremost oil producer, banned the Iranian-backed Islamic Movement of Nigeria (IMN) this weekend after demonstrations in the capital Abuja to free its leader, Ibrahim El-Zakzaky turned violent. At least six people were killed.
"The Saudis watching the Iranians trying to break into northern Nigeria is almost like watching someone else try to befriend your best friend," said Ini Dele-Adedeji, a Nigerian academic at the University of London's School of Oriental and African Studies, referring to the region's religious elites that have aligned themselves with the kingdom.
Saudi cables released in 2015 by WikiLeaks reveal concern about Iranian-funded Shiite expansion in West African and Sahel nations including Mali, Mauritania, Burkina Faso and Nigeria.
Mr. Dele-Adedji said Saudi and Iranian funding was "on the surface…about these countries helping out with 'charitable work' activities. But beyond that it's also a way for those countries to almost create extensions of themselves."
Mr. El-Zakzaky, a Sunni Muslim student activist inspired by the 1979 Iranian revolution, initially agitated for a repeat in his native Nigeria. When that didn't work, Mr. El-Zakzaky went to Iran, converted to Shiism, and started wearing the white turban of a Shiite cleric.
Returning home in the 1990s, he became the leader of the Islamic Movement and turned it into a vehicle for proselytizing and gaining followers.
Things got out of hand when Nigerian troops killed hundreds of Shiites in the ancient university town of Zaria in December 2015 and arrested Mr. El-Zakzaky and hundreds of his followers. The army accused the Shiite group of attempting to kill Nigeria's army chief-of-staff, a charge the movement denies.
Iran has been funding Mr. El-Zakzaky for years and the area of Zaria he worked in became the "mecca for the dispossessed in Nigeria," according to Matthew Page, a former U.S. State Department specialist on Nigeria. The Islamic Movement has been receiving about $10,000 a month from Iran, he estimated.
Mr. El-Zakzaky used the money to fund soup kitchens and homeless shelters, Mr. Page said. "This was a very inexpensive way for Iran to have a toehold in Nigeria," he said.
Ghanem Nuseibeh, founder of London-based consultants Cornerstone Global Associates estimated that Mr. El-Zakzaky's organization operates more than 300 schools, Islamic centres, a newspaper, guards and a "martyrs' foundation." The network is similar to welfare systems established elsewhere by Lebanese Shiite militia Hezbollah and other Iranian-backed groups.
The Nigerian government first declared the Islamic Movement a security threat in 2017, comparing it with the Boko Haram insurgency, according to Nigerian diplomats.
Peregrino Brimah, a trained medical doctor who teaches biology, anatomy and physiology at colleges in New York never gave much thought while growing up in Nigeria to the fact that clerics increasingly were developing links to Saudi Arabia.
"You could see the money, the big ones were leading the good life, they ran scholarship programs. In fact, I was offered a scholarship to study at King Fahd University in Riyadh. I never thought about it until December 2015 when up to a 1,000 Shiites were killed by the military in northern Nigeria. Since I started looking at it, I've realized how successful, how extraordinarily successful the Wahhabis have been." Mr. Brimah said.
He decided to stand up for Shiite rights after the incident in which the military arrested Mr. El-Zakzaky.
The Nigerian military said that it had attacked sites in Zaria after hundreds of Shia demonstrators had blocked a convoy of Nigeria's army chief General Tukur Yusuf Buratai in an effort to kill him.
Military police said Shiites had crawled through tall grass towards General Buratai's convoy "with the intent to attack the vehicle with [a] petrol bomb" while others "suddenly resorted to firing gunshots from the direction of the mosque."
A phone call to Nigerian President Mohammed Buhari in which King Salman expressed his support for the government's fight against terrorist groups was widely seen as Saudi endorsement of the military's crackdown on the country's Shiite minority.
The state-owned Saudi Press Agency quoted King Salman as saying that Islam condemned such "criminal acts" and that the kingdom in a reference to Iran opposed foreign interference in Nigeria.
Mr. Brimah's defense of the Shiites has cost him dearly, illustrating the degree to which Saudi-funded ultra-conservatism and Iranian agitation has altered Nigerian society.
"I lost everything I had built on social media the minute I stood up for the Shiites. I had thousands of fans. Suddenly, I was losing 2-300 followers a day. My brother hasn't spoken to me since. The last thing he said to me is: 'how can you adopt Shiite ideology?' I raised the issue in a Sunni chat forum. It became quickly clear that these attitudes were not accidental. They are the product of Saudi-sponsored teachings of serious hatred. People don't understand what they are being taught. They rejoice when a thousand Shiites are killed. Even worse is the fact that they hate people like me who stand up for the Shiites even more than they hate the Shiite themselves," Mr. Brimah said.
In response to Mr. Brimah's writing about the clash, General Buratai invited him for a chat. Mr. Brimah politely declined. When Mr. Brimah reiterated his accusation, General Buratai's spokesman, Colonel SK Usman, adopting the Saudi line of Shiites being Iranian stooges, accused the scientist of being on the Islamic republic's payroll.
"Several of us hold you in high esteem based on perceived honesty, intellectual prowess and ability to speak your mind. That was before, but the recent incident…and subsequent events and actions by some groups and individuals such as you made one to have a rethink. I was quite aware of your concerted effort to smear the good name and reputation of the Chief of Army Staff to the extent of calling for his resignation," Colonel Usman said in an email to Mr. Brimah that the activist shared with this writer.
General Buratai "went out of his way to write to you and even invited you for constructive engagement. But because you have dubious intents, you cleverly refused…. God indeed is very merciful for exposing you. Let me make it abundantly clear to you that your acts are not directed to the person of the Chief of Army Staff, they have far reaching implication on our national security. Please think about it and mend your ways and refund whatever funds you coveted for the campaign of calumny," Colonel Usman said.
Mr. Brimah's inbox has since then been inundated with anti-Shiite, anti-Iranian writings in what he believes is a military-inspired campaign.
Mr. Brimah's predicament reflects the fallout of the Saudi Iranian rivalry in West Africa as a result of Saudi and Iranian funding that has let the genie of intolerance, discrimination and bigotry out of the bottle.
Issoufou Yahaya, in the Sahel state of Niger, recalls his student days in the 1980s when there wasn't a single mosque on his campus. "Today, we have more mosques here than we have lecture rooms. So much has changed in such a short time," he said.
Ukraine Prioritizes Africa's Food Security, Opens Diplomatic Offices in Africa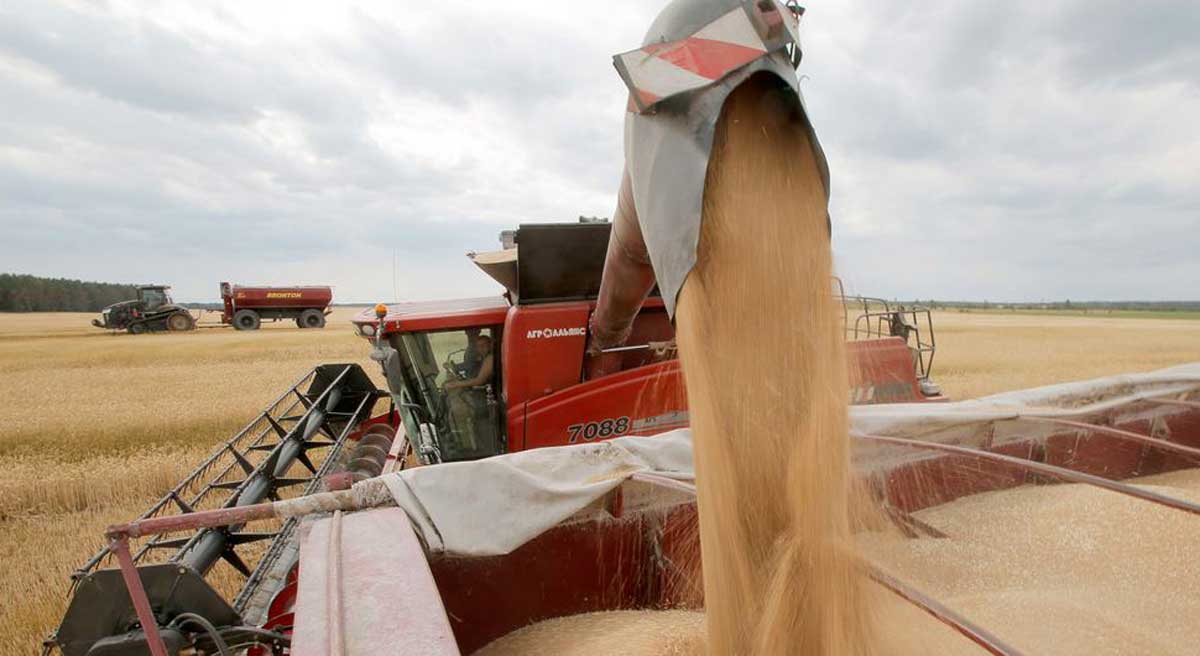 Ukrainian Minister of Foreign Affairs, Dmytro Kuleba, has agreed with the Minister of Foreign Affairs and International Cooperation, Vincent Biruta, to establish diplomatic office in Kigali, capital of Rwanda. An objective has been set by the Ukrainian Foreign Ministry to broaden Ukraine's presence in Africa.
"Following our thorough analysis, we planned to set up new embassies in African countries, one of which we will open in Rwanda. The Rwandan side has already given its official agreement to the creation of a Ukrainian diplomatic mission in Kigali," Ukrainian media quoted Kuleba as saying in a statement circulated by the Foreign Ministry's press service.
"Ukraine will step up its foreign policy on Africa aimed at a Ukrainian-African renaissance. This year, we intend to open new embassies in different parts of Africa and plan to hold the first Ukraine-Africa summit," the minister said.
According to our research, Ukraine currently has about 10 embassies on the continent in Algeria, Angola, Egypt, Ethiopia, Kenya, Morocco, Nigeria, Senegal, South Africa and Tunisia. Sources indicate that Russia has a wider footprint in Africa with about 44 embassies and consulates.
On Russia-Ukraine crisis, Foreign Minister Dmytro Kuleba point-blank emphasized that Kiev "is open to discuss any peace initiatives, if they honor two principles: neither include territorial concessions, nor lead to a frozen conflict instead of peace. At the same time, "it is the Ukrainian peace plan that should be a foundation of any peace efforts," the minister said.
The parties also signed a memorandum on political consultations between the Foreign Ministries of Ukraine and Rwanda, and further agreed to hold the two countries' business forum soon. Kuleba invited Biruta to visit Ukraine.
He emphasized that Kiev "is open to discuss any peace initiatives, if they honor two principles: neither include territorial concessions, nor lead to a frozen conflict instead of peace. At the same time, "it is the Ukrainian peace plan that should be a foundation of any peace efforts.
According to our research sources, a peace initiative put forward by six African countries including Uganda, South Africa, Congo, Senegal, Zambia and Egypt will be discussed at the Russia-Africa summit in St. Petersburg, which is slated to take place late July 2023.
Beijing has already leveraged with Russia to end the war in Ukraine. China's peacemaking efforts were unsuccessful, especially the necessity to respect the principles of sovereignty, independence and territorial integrity of Ukraine.
African countries are not going to sacrifice their ties to Russia, Kenyan Ambassador Benson Ogutu told the local Russian Izvestia newspaper, noting that his country for instance maintains good relations with both Russia and the West, as well as the East and North. It is precisely this neutral position that allows African countries to act as mediators in the Russian-Ukrainian conflict and gives promise to their efforts at fostering reconciliation.
At their meeting, the foreign ministers discussed Ukraine's "peace formula", food security in Africa, Ukrainian grain exports as part of the Black Sea Grain Initiative, and the Grain from Ukraine humanitarian program. Food security in Africa became a separate topic of the meeting, the press service for the Ukrainian Foreign Ministry said. Kuleba noted that thanks to the operation of the Black Sea Grain Initiative 123 ships carrying 3.3 million tonnes of agricultural products have been exported to African countries as of early May.
The Ukrainian minister said that under the Grain from Ukraine humanitarian program the Ukrainian government sent six ships carrying 170,000 tonnes of wheat to Somalia, Kenya, Ethiopia and Yemen between December 2022 and March 2023. Ethiopia received 90,000 tonnes, Kenya 25,000 tonnes, Somalia 25,000 tonnes, Yemen 30,000 tonnes. Ships with agricultural products are planned to be sent to other countries in the near future.
In practical terms of working with Africa, Ukraine is ready to train African specialists, expresses readiness to invest in diverse employment-generating spheres and forge cooperation in concrete economic sectors across the continent. Kuleba strongly called for cooperation rather than confrontation, clearly underscored the system of approach and as the basis for emerging multipolar world.
Despite the geographical distance, Kuleba explained that Ukraine and Africa share deep historical ties and have always shared and supported the aspirations of African nations towards independence, unity, and progress. In his view, especially at this new stage, "we want to develop a new quality of partnership based on three mutual principles: mutual respect, mutual interests, and mutual benefits."
Ukraine is a country in Eastern Europe. It is the second-largest in the region and shares borders with Russia. The Ukrainian republic is heavily damaged by the current war, and it requires significant efforts to recover. It has dramatically strengthened its ties with the United States. Ukraine considers Euro-Atlantic integration its primary foreign policy objective, but in practice it has always balanced its relationship with the European Union.
Africa Day 2023: Remembering the Past and Looking for a Better Future
The phenomenon of colonialism created the Africa Day 60years ago. And Africans always remember May 25th, a momentous occasion observed with receipt of friendly messages from across the world. While its primary continental goals include 'sustainable peace and development', and 'unity in diversity', these still remain integral challenges. Despite recognising the significance of some achievements during the past 60 years, Africa extends far beyond.
The African Union itself said in an official statement posted its the website that "celebration of the 60th anniversary is an opportunity to recognize the role and contribution of the founders of the continental organization and many other Africans on the continent and in the diaspora who have contributed greatly to the political liberation of the continent, and equally, to the socio-economic emancipation of Africa."
Further, it is an opportunity to share the information, knowledge and best practices of the past and to encourage each other to take on the vision of the African Union, as well as to drive the realization of the "Africa We Want" under Agenda 2063. It is also an opportune moment for the African Union to reflect on the spirit of pan-Africanism, which connects the past to the present and to the continent's aspirations for the future.
Across the world, Africa is considered as a burgeoning economic powerhouse, it holds immense potential and deserves to be acknowledged for the remarkable strides it has made. In fact, Africa's economic growth has been nothing short of remarkable. With a burgeoning middle class, expanding industries, and a rising wave of entrepreneurship, the continent is experiencing an economic transformation that cannot be ignored. Gone are the days when Africa was seen solely as a land of challenges; it is now a land of extraordinary opportunities.
According to the popular belief, Africa's vast natural resources, including oil, gas, minerals and agricultural produce, are driving global industries to invent a new future. The continent's potential for renewable energy, particularly solar and wind power, is unrivalled. As the world increasingly shifts towards sustainable solutions, Africa stands at the forefront, poised to become a leader in the clean energy revolution, even while suffering the climate consequences caused almost entirely by the so-called developed countries.
However, it would be remiss to discuss Africa's economic growth without addressing the challenges that persist. Poverty, inequality, and lack of infrastructure continue to hinder progress. It is our collective responsibility to work towards addressing these issues, ensuring that the benefits of Africa's economic growth are inclusive and sustainable.
The beauty of Africa lies not only in its economic potential but also in its vibrant and diverse cultures. From the pulsating rhythms of Afrobeat music to the captivating tales woven into African literature, the continent's cultural contributions enrich the global community. Africa's arts, fashion, and cuisine resonate across borders, fostering cultural exchange and mutual understanding.
Despite the growing hatred for the United States and Europe, the condemnation for colonial policies and blamed for under-development in Africa, the leaders have recieved congratulatory messages. Africa's "non-Western friends" such as China and Russia also sent goodwill messages.
Russian President Vladimir Putin, in his message for example, described Africa Day, a holiday that has become a symbol of the victory of the peoples of your continent over colonialism, their striving for freedom, peace and prosperity.
"This year marks the 60th anniversary of the founding of the Organization of African Unity. This representative international structure has played an important role in the development of multilateral dialogue and cooperation for several decades. Today, its good traditions are continued by the African Union, within which all states of the continent actively cooperate," he noted.
"Thanks to their joint efforts, it was possible to establish mechanisms for collective response to local crises, to launch regional integration processes in various formats. This undoubtedly contributes to the social and economic development of Africa and the enhancement of its role in international affairs," he added.
Russia has always attached particular importance to strengthening friendly relations with African partners. The holding of the first-ever Russia-Africa summit in 2019 served to intensify ties in many areas. The second Russia-Africa summit, which to be held in St. Petersburg in July, would make it possible to define new tasks for expanding our country's constructive cooperation with African partners in the political, trade, economic, scientific, technical, humanitarian and other fields. Putin said in conclusion.
Similarly, President Xi Jinping sent a message to the African Union (AU), extending warm congratulations to African countries and the African people. In the message, he pointed out that the AU has united and led African countries to actively respond to global challenges and speed up the development of the African Continental Free Trade Area, and played an important role in mediating hotspot issues in Africa, which has boosted Africa's international status and influence.
He, however, expressed his sincere wishes that African countries and people will continue to achieve greater success on their path of development and revitalization. He emphasized that China-Africa relations maintained sound momentum of development, and China-Africa cooperation has moved ahead to be all-round, multi-tiered and high-quality, taking the lead in international cooperation with Africa.
President Xi expressed his readiness to work with leaders of African countries to further strengthen friendly cooperation between China and Africa, enhance coordination and collaboration on international and regional affairs, and work for the building of a high-level China-Africa community with a shared future.
Secretary-General of the United Nations, António Guterres, said "We mark Africa Day at a time when cooperation and solidarity to advance the continent's future is more needed than ever." Africa's dynamism is unstoppable; its potential is breathtaking, from the vibrancy of its huge number of young people to the possibilities of free trade. The African Union has designated 2023 the year of the African Continental Free Trade Area. When fully established, the world's largest single market could lift 50 million people out of extreme poverty by 2035, driving progress towards the Sustainable Development Goals and Agenda 2063.
António Guterres looks forward to African governments continuing to seize the opportunities presented by the continent's natural, human, and entrepreneurial richness, by working to increase private investment and raise resources at home.
He urges the international community to stand with Africa. Currently, historic and economic injustices hamper its progress. Multiple crises – from COVID to climate and conflict – continue to cause great suffering across the continent. African countries are under-represented in global governance institutions, from the Security Council to the Bretton Woods System, and denied the debt relief and concessional funding they need.
António Guterres noted further that Africa deserves peace, justice and international solidarity. The continent should be represented at the highest level of the international financial system. Multilateral Development Banks should transform their business models and leverage funds to attract massive private finance at reasonable cost to developing countries. Developed countries should provide the support they have promised for action on climate change, and go further. And we must support efforts to silence the guns across the continent.
The United Nations will continue to be a proud partner in advancing peace, sustainable development and human rights for the people of Africa. With international cooperation and solidarity, this can be Africa's century.
Exactly 60 years ago, on this day in 1963, the founding of the Organization of African Unity was announced, which marked the beginning of the progressive movement of the continent along the path of political and economic integration. Today, the successor to its cause is the African Union, whose task is to develop collective approaches to the problems of maintaining peace and security, strengthening democratic processes, developing human potential, and ensuring socio-economic growth.
In the context of a multipolar geopolitical order, African leaders and the African Union should strengthen their positions regarding external partnerships. If not, the continent risks being left behind and used as a pawn in an increasingly divided global order. The African Union (AU), an organization uniting 55 African states, has to consistently place focus on its empowerment, support its status and in practical tems, to remain overwhelmingly committed to the development Agenda 2063.
Africa needs peace and stability to develop, says AU Chairperson Assoumani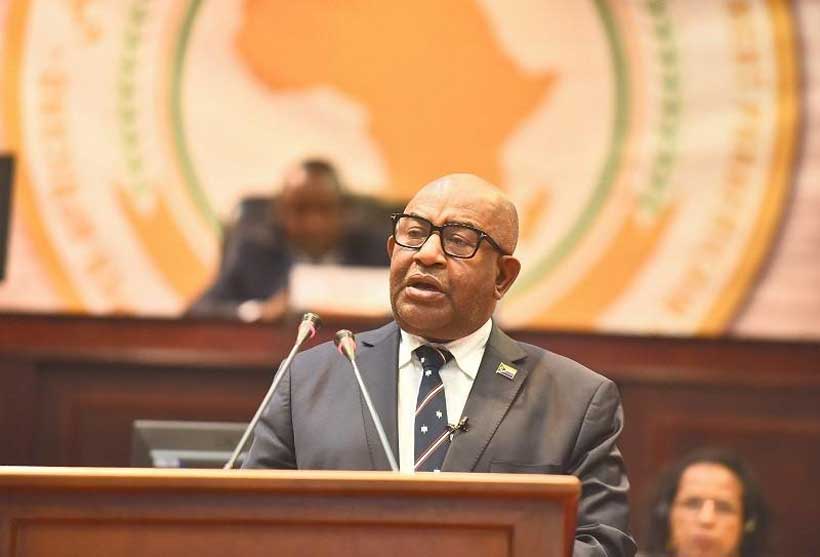 President of the Union of Comoros and Chairperson of the African Union (AU), President Azali Assoumani has reiterated, at the opening of the ordinary session of the Sixth Parliament held in Midrand, South Africa, under the AU theme for 2023, "Accelerating the implementation of the African Continental Free Trade Area (AfCFTA)" that for Africa to develop, it need relative peace and stability.
That it was necessary with determination to work in favor of the defense of the interests of the African peoples as the continental legislators seek to work in close collaboration with African governments and other AU institutions, including the Pan-African Parliament, for more peace and progress in continent.
He, however, encouraged African legislators to help establish appropriate conditions to promote socio-economic development in the continent. "Our continent has many natural resources with the potential to become one of the largest markets in the world. With the appropriate conditions, we can promote socio-economic development for a sustainable economy. We have succeeded to set up the African Continental Free Trade Area (AfCFTA), and it has become our continental priority," he underlined.
Assoumani also underscored the fact that for Africa to develop and grow, peace and stability must prevail. "It is clear that in addition to terrorist threats, unconstitutional changes of government, the war in Sudan has worsened the situation. Not only does this war create chaos in this country, but it risks destabilising an already fragile region, with all the consequences this may have on the people," he explained.
On this aspect, it is necessary to unite efforts and agree on the actions to be implemented, to convince the warring parties to reach a ceasefire in order to have negotiations, he said, and encouraged Africans to work together in order to achieve a common desire for peace, stability and development.
On his part, Pan-African Parliament President, Hon. Chief Fortune Charumbira noted that parliament has, in the past eleven months, made significant strides in the fulfilment of its mandate. He further emphasised on the need for the AU to reconnect with the African citizenry. "Linking to grassroots in Africa is even more imperative for the pan-African parliament which was undoubtedly established with this very objective in mind. A parliament is not a parliament if it is remote and inaccessible to the people. A parliament is not a parliament if its agenda does not respond to the people's hopes, ideals and aspirations," said Charumbira.
He reported that this was one of the major outcomes of the strategic reorientation workshop that was convened last year. The workshop refocused the pan-African parliament's attention on impactful deliverables that affect citizens. The agreement was that the continental parliament ought to be for the greater good of the people.
Addressing the plenary session, South Africa's Deputy Minister of International Relations and Cooperation Hon. Candith Mashego-Dhlamini disclosed that her government is encouraged by the deliberations of the parliament on the implementation of the AfCFTA and its specific focus on the significant role that the African parliamentarians could play in its acceleration.
"You may recall that during the Summit held on 19 – 20 February this year, the Heads of State adopted three protocols to the agreement establishing the African Continental Free Trade Area, namely, on competition policy, investment as well as on intellectual property rights. We look up to the parliamentarians to facilitate the ratification of these protocols so that they may be integrated into national legislation, thus providing a legal basis to underpin an effective single market for Africa, and meaningful market access across the AfCFTA for the private sector, especially the SMMEs led by women and young entrepreneurs," strongly noted Mashego-Dhlamini.
Mandated with facilitating the implementation of policies, objectives, and programmes of the AU, and overseeing their execution by the various organs of the Union, the parliamentarian session focused on the unbundling of the AfCFTA agreement and the strategies put by the legislative arm of the African Union to accelerate the landmark accord. Over 250 African parliamentarians convened for the session to devise ways to fast-track the implementation of the African Continental Free Trade Area (AfCFTA), in line with the African Union (AU) theme for 2023.