Saudi Iranian rivalry polarises Nigerian Muslims
A recent ban on a militant, Iranian-backed Shiite group raised the spectre of the Saudi Iranian rivalry spilling onto Nigerian streets as security forces launched a manhunt to find the alleged Boko Haram operatives who killed 65 people attending a funeral.
Nigeria, Africa's foremost oil producer, banned the Iranian-backed Islamic Movement of Nigeria (IMN) this weekend after demonstrations in the capital Abuja to free its leader, Ibrahim El-Zakzaky turned violent. At least six people were killed.
"The Saudis watching the Iranians trying to break into northern Nigeria is almost like watching someone else try to befriend your best friend," said Ini Dele-Adedeji, a Nigerian academic at the University of London's School of Oriental and African Studies, referring to the region's religious elites that have aligned themselves with the kingdom.
Saudi cables released in 2015 by WikiLeaks reveal concern about Iranian-funded Shiite expansion in West African and Sahel nations including Mali, Mauritania, Burkina Faso and Nigeria.
Mr. Dele-Adedji said Saudi and Iranian funding was "on the surface…about these countries helping out with 'charitable work' activities. But beyond that it's also a way for those countries to almost create extensions of themselves."
Mr. El-Zakzaky, a Sunni Muslim student activist inspired by the 1979 Iranian revolution, initially agitated for a repeat in his native Nigeria. When that didn't work, Mr. El-Zakzaky went to Iran, converted to Shiism, and started wearing the white turban of a Shiite cleric.
Returning home in the 1990s, he became the leader of the Islamic Movement and turned it into a vehicle for proselytizing and gaining followers.
Things got out of hand when Nigerian troops killed hundreds of Shiites in the ancient university town of Zaria in December 2015 and arrested Mr. El-Zakzaky and hundreds of his followers. The army accused the Shiite group of attempting to kill Nigeria's army chief-of-staff, a charge the movement denies.
Iran has been funding Mr. El-Zakzaky for years and the area of Zaria he worked in became the "mecca for the dispossessed in Nigeria," according to Matthew Page, a former U.S. State Department specialist on Nigeria. The Islamic Movement has been receiving about $10,000 a month from Iran, he estimated.
Mr. El-Zakzaky used the money to fund soup kitchens and homeless shelters, Mr. Page said. "This was a very inexpensive way for Iran to have a toehold in Nigeria," he said.
Ghanem Nuseibeh, founder of London-based consultants Cornerstone Global Associates estimated that Mr. El-Zakzaky's organization operates more than 300 schools, Islamic centres, a newspaper, guards and a "martyrs' foundation." The network is similar to welfare systems established elsewhere by Lebanese Shiite militia Hezbollah and other Iranian-backed groups.
The Nigerian government first declared the Islamic Movement a security threat in 2017, comparing it with the Boko Haram insurgency, according to Nigerian diplomats.
Peregrino Brimah, a trained medical doctor who teaches biology, anatomy and physiology at colleges in New York never gave much thought while growing up in Nigeria to the fact that clerics increasingly were developing links to Saudi Arabia.
"You could see the money, the big ones were leading the good life, they ran scholarship programs. In fact, I was offered a scholarship to study at King Fahd University in Riyadh. I never thought about it until December 2015 when up to a 1,000 Shiites were killed by the military in northern Nigeria. Since I started looking at it, I've realized how successful, how extraordinarily successful the Wahhabis have been." Mr. Brimah said.
He decided to stand up for Shiite rights after the incident in which the military arrested Mr. El-Zakzaky.
The Nigerian military said that it had attacked sites in Zaria after hundreds of Shia demonstrators had blocked a convoy of Nigeria's army chief General Tukur Yusuf Buratai in an effort to kill him.
Military police said Shiites had crawled through tall grass towards General Buratai's convoy "with the intent to attack the vehicle with [a] petrol bomb" while others "suddenly resorted to firing gunshots from the direction of the mosque."
A phone call to Nigerian President Mohammed Buhari in which King Salman expressed his support for the government's fight against terrorist groups was widely seen as Saudi endorsement of the military's crackdown on the country's Shiite minority.
The state-owned Saudi Press Agency quoted King Salman as saying that Islam condemned such "criminal acts" and that the kingdom in a reference to Iran opposed foreign interference in Nigeria.
Mr. Brimah's defense of the Shiites has cost him dearly, illustrating the degree to which Saudi-funded ultra-conservatism and Iranian agitation has altered Nigerian society.
"I lost everything I had built on social media the minute I stood up for the Shiites. I had thousands of fans. Suddenly, I was losing 2-300 followers a day. My brother hasn't spoken to me since. The last thing he said to me is: 'how can you adopt Shiite ideology?' I raised the issue in a Sunni chat forum. It became quickly clear that these attitudes were not accidental. They are the product of Saudi-sponsored teachings of serious hatred. People don't understand what they are being taught. They rejoice when a thousand Shiites are killed. Even worse is the fact that they hate people like me who stand up for the Shiites even more than they hate the Shiite themselves," Mr. Brimah said.
In response to Mr. Brimah's writing about the clash, General Buratai invited him for a chat. Mr. Brimah politely declined. When Mr. Brimah reiterated his accusation, General Buratai's spokesman, Colonel SK Usman, adopting the Saudi line of Shiites being Iranian stooges, accused the scientist of being on the Islamic republic's payroll.
"Several of us hold you in high esteem based on perceived honesty, intellectual prowess and ability to speak your mind. That was before, but the recent incident…and subsequent events and actions by some groups and individuals such as you made one to have a rethink. I was quite aware of your concerted effort to smear the good name and reputation of the Chief of Army Staff to the extent of calling for his resignation," Colonel Usman said in an email to Mr. Brimah that the activist shared with this writer.
General Buratai "went out of his way to write to you and even invited you for constructive engagement. But because you have dubious intents, you cleverly refused…. God indeed is very merciful for exposing you. Let me make it abundantly clear to you that your acts are not directed to the person of the Chief of Army Staff, they have far reaching implication on our national security. Please think about it and mend your ways and refund whatever funds you coveted for the campaign of calumny," Colonel Usman said.
Mr. Brimah's inbox has since then been inundated with anti-Shiite, anti-Iranian writings in what he believes is a military-inspired campaign.
Mr. Brimah's predicament reflects the fallout of the Saudi Iranian rivalry in West Africa as a result of Saudi and Iranian funding that has let the genie of intolerance, discrimination and bigotry out of the bottle.
Issoufou Yahaya, in the Sahel state of Niger, recalls his student days in the 1980s when there wasn't a single mosque on his campus. "Today, we have more mosques here than we have lecture rooms. So much has changed in such a short time," he said.
African Union's Inaction on Ethiopia Deplorable – Open Letter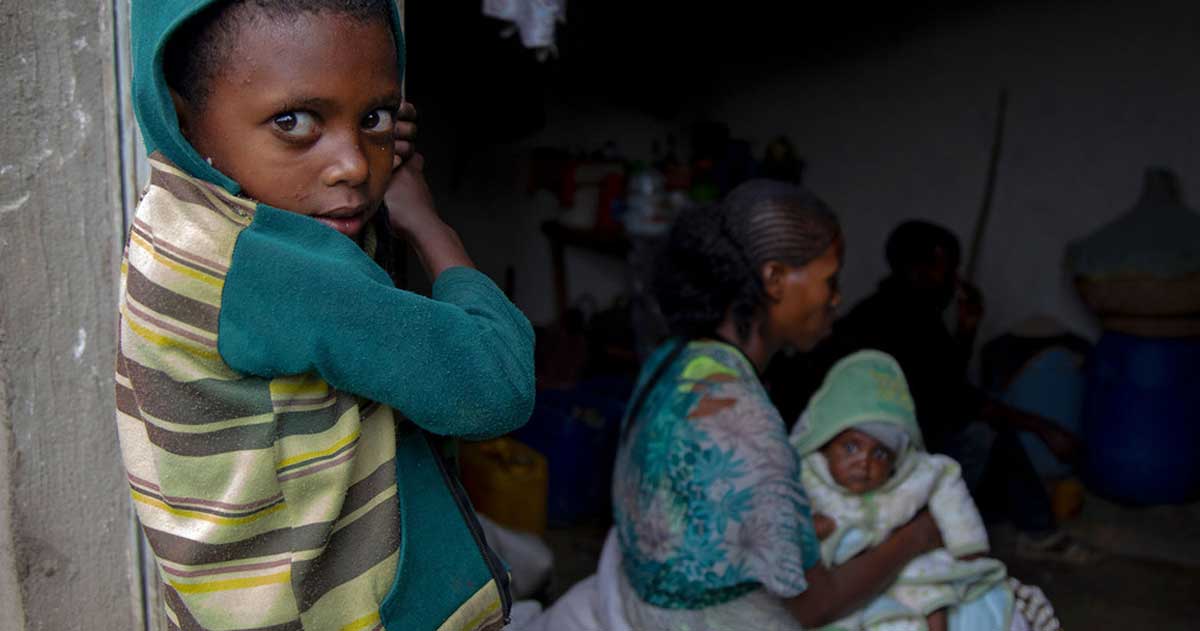 A group of African intellectuals says in an open letter that it is appalled and dismayed by the steadily deteriorating situation in Ethiopia. The letter, signed by 58 people, says the African Union's lack of effective engagement in the crisis is deplorable. The letter calls on regional bloc IGAD and the AU to "proactively take up their mandates with respect to providing mediation for the protagonists to this conflict".

The letter also asks for "all possible political support" for the AU's Special Envoy for the Horn of Africa, Olusegun Obasanjo, whose appointment was announced on August 26, 2021. A United Nations Security Council meeting on the same day welcomed the former Nigerian president's appointment.

Earlier in August 2021, UN chief Antonio Guterres appealed for a ceasefire, unrestricted aid access and an Ethiopian-led political dialogue. He told the council these steps were essential to preserve Ethiopia's unity and the stability of the region and to ease the humanitarian crisis. He said that he had been in close contact with Ethiopian Prime Minister Abiy Ahmed and had received a letter from the leader of the Tigray region in response to his appeal. "The UN is ready to work together with the African Union and other key partners to support such a dialogue," he said.

August 26, 2021 was only the second time during the conflict that the council held a public meeting to discuss the situation. Britain, Estonia, France, Ireland, Norway and the United States requested the session.

Fighting between the national government and the Tigray People's Liberation Front broke out in November 2020, leaving millions facing emergency or crisis levels of food insecurity, according to the United Nations. Both sides have been accused of atrocities.
Africa: The G20 Must Recommit to Covax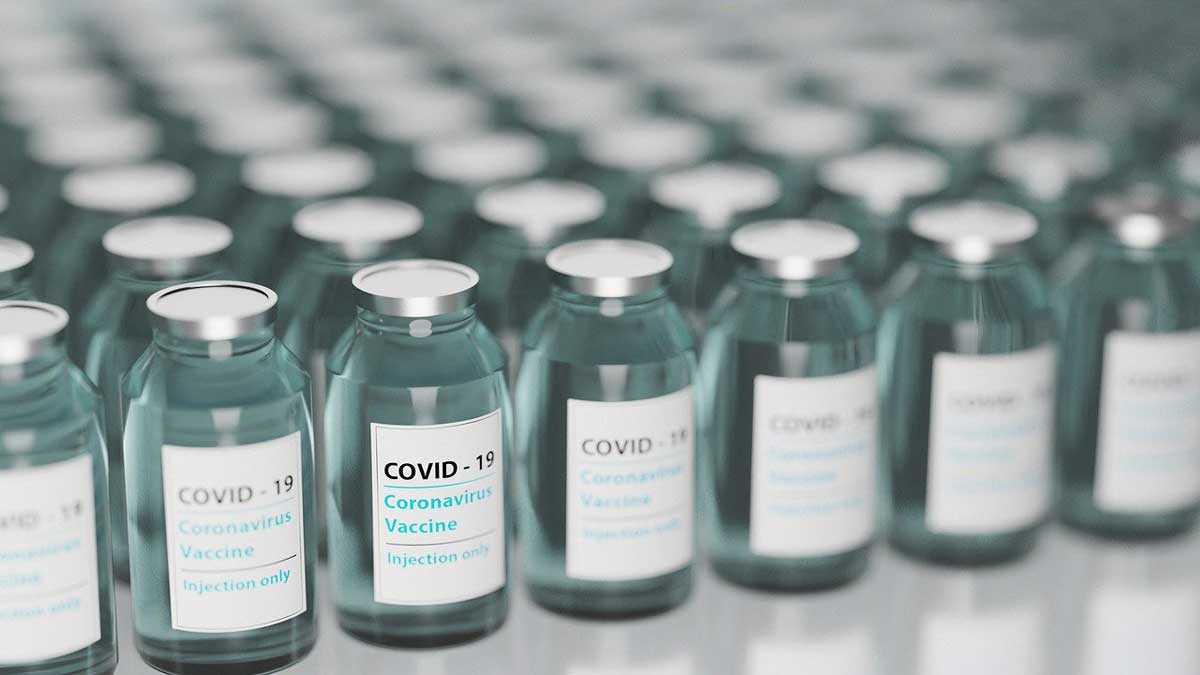 It is one year since the international community gave its backing to the COVID-19 Vaccine Global Access (COVAX) facility to lead a worldwide effort to end the acute phase of the pandemic. The initiative aimed to ensure that every country, and not just those with sufficient money or resources, could access life-saving vaccines once they became available. As G20 health ministers prepare to meet in Rome on September 5-6, they are in a position to ensure that COVAX fulfills its mission.
A year ago, no one knew when or even if it might be possible to develop a safe and effective vaccine against COVID-19, let alone the 20 that are available today. But since making its first international deliveries in February, COVAX a partnership established by the Coalition for Epidemic Preparedness Innovations, the World Health Organization, UNICEF, and Gavi, the Vaccine Alliance has delivered more than 235 million vaccine doses to 139 countries, and expects to deliver another billion doses in the fourth quarter. Only China, India, and the United States have delivered more. This start to the largest and most complex vaccine rollout in history has given hope to millions of people and laid solid foundations for how we respond to future pandemics.
Yet, so much more could, and should, have been achieved by now. It is unacceptable that only 1.8% of people in low-income countries have received their first dose of a COVID-19 vaccine, compared to 82% in high- and upper-middle-income countries. This shocking inequality is as economically senseless as it is destructive to human life, with the latest estimate of the cost of the slow rollout amounting to $2.3 trillion.
The world was woefully unprepared for a pandemic, and this is reflected in the challenges COVAX has faced. By the time initial funding arrived, wealthy countries had already locked up early vaccine supplies. Export bans affecting key suppliers, and difficulties experienced by many manufacturers in scaling up production to the required level, also undermined COVAX's ability to access doses early.
Given increasing global vaccine inequity and the rise of new, more contagious coronavirus variants, we must put these challenges behind us. Thanks to the support of almost all G20 governments, alongside that of foundations and private businesses, COVAX has now raised nearly $10 billion and secured more than 600 million donated doses. All the preparations are in place for the most comprehensive vaccination effort that the world has seen.
Based on the committed orders COVAX has placed with vaccine manufacturers and the additional donations, hundreds of millions of new doses should now be available each month. We need to make sure they reach poorer countries and get into people's arms. To avoid further delays, and for the facility to succeed, we need support from G20 leaders in four key areas.
First, we need doses, and we need them now. The premise of COVAX was always that the facility should be able to negotiate and buy its own doses. With our early vaccine access compromised, donations have played a vital role in maintaining our ability to keep doses flowing to those most in need. Of the 600 million doses pledged to COVAX to date, 100 million have now been delivered. We need more, and soon, with longer shelf lives and greater certainty so that recipient countries have time to plan their rollout. This can be achieved without jeopardizing high-income countries' national vaccination efforts.
We also need G20 leaders to support our call for transparency. COVAX has legally binding agreements with manufacturers for more than four billion doses, but has all too often faced delays in accessing them. Without greater clarity regarding firms' order books, it is impossible to know whether these holdups are due to production challenges or preferential treatment for bilateral arrangements. Insisting that manufacturers are transparent about their order timelines can ensure a level playing field where no one particularly those living in developing countries gets bumped to the back of the vaccine queue because of another bilateral deal.
In addition to ensuring that manufacturers keep their commitment to COVAX, governments should make global vaccine access their highest priority. Countries with pending orders for doses that they currently do not need should allow COVAX to take their place in the queue so that we can get doses to needy countries now.
Finally, lower-income countries require continued financial and technical support for their COVID-19 vaccine rollouts. Strengthening national health systems will help these countries to ensure delivery of doses and mitigate the pandemic's secondary effects, and will leave in place infrastructure critical to future global health security.
By recommitting to COVAX, G20 leaders will recommit to a multilateral solution that builds on the astounding scientific progress of the past year. Based on COVAX's latest forthcoming supply forecast, when topped up with doses through bilateral deals, equitable COVID-19 vaccine access can protect up to 60% of the adult population in 91 lower-income countries. This would represent a huge step toward the WHO target of 70%, which is needed to suppress the coronavirus everywhere, and COVAX represents the best opportunity to achieve it.
Failure would mean more lives lost, broken health-care systems, even deadlier and more transmissible variants, and a pandemic with no end in sight. The G20 must not allow that to be an option.
More African Countries Register Russia's Sputnik Vaccine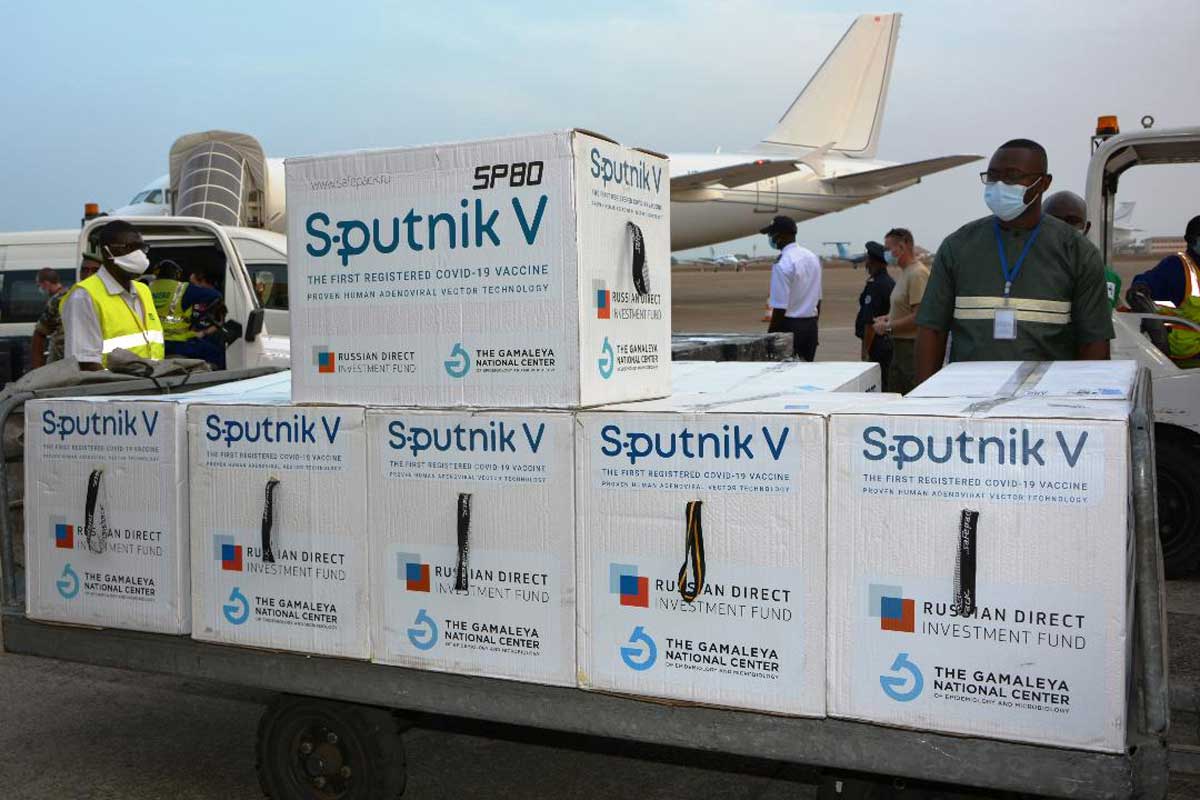 Africa Centres for Disease Control and Prevention (Africa CDC) is a specialized technical institution of the African Union (AU) that strengthens the capacity and capability of Africa's public health institutions as well as partnerships to detect and respond quickly and effectively to disease threats and outbreaks, based on data-driven interventions and programmes.
During the outbreak of the coronavirus, the African Vaccine Acquisition Task Team (AVATT), was established by African Union, as a component in support of the Africa Vaccine Strategy and was endorsed by the AU Bureau of Heads of State and Government on 20th of August 2020.
Dr John Nkengasong, Director of the Africa Centers for Disease Control and Prevention (Africa CDC), has emphasized: "Africa has to team up with development partners to achieve its 60% continent-wide vaccination in the next two years. I think that is why we should as a collective of the continent, and of course, in partnership with the developed world make sure that Africa has a timely access to vaccines to meet our vaccination targets."
An official media release in February 2021, the Africa Vaccine Acquisition Task Team from the African Union (AU) informed that Russia would supply and deliver 300 million Sputnik V vaccines to Africa. That step was intended to support African countries to attain their targeted immunization of 60% of the population by the year-end. That vaccine story disappeared, but instead what become so common is the speedy registration of Sputnik V on bilateral basis in various African countries.
According to the latest, Nigeria has become the 68th country in the world to approve the Russian vaccine. The use of the Sputnik V coronavirus vaccine has been approved in Nigeria, the Russian Direct Investment Fund (RDIF) said in an official statement.
"The Russian Direct Investment Fund (RDIF, Russia's sovereign wealth fund) announces the approval of the Russian Sputnik V vaccine against coronavirus by the National Agency for Food and Drug Administration and Control of Nigeria (NAFDAC). Nigeria has become the 68th country in the world to approve the Russian vaccine. Total population of all countries, where Sputnik V is approved for use, now exceeds 3.7 billion people, which is nearly half of the global population," the statement said.
"Nigeria is the most populous nation in Africa, and the approval of Sputnik V will provide for using one of the safest and most effective vaccines in the world. Sputnik V is based on a proven human adenoviral vectors platform and is successfully used in over 50 countries. Approval in Nigeria will make an important contribution to the country's fight against the pandemic," CEO of the Russian Direct Investment Fund (RDIF) Kirill Dmitriev said.
Besides Nigeria, other African countries have registered Russia's Sputnik V vaccine. Reportedly, the vaccine has been registered in Algeria, Angola, Djibouti, Egypt, Gabon, Ghana, Guinea, Kenya, Morocco, Namibia, Tunisia, the Republic of Congo (DRC) and Zimbabwe.
Russia's drive to share Sputnik V vaccine, of course, offers a chance to raise its image and strengthen alliances in Africa. Ministry of Foreign Affairs of the Russian Federation has made efforts promoting the vaccine using all its channels. But supply and delivery have largely lagged behind, the pledges have simply not been fulfilled. Russian authorities have oftentimes said that they would step up efforts for fruitful cooperation in combating coronavirus in Africa.
Promising more than can be delivered appears to be a universal problem with coronavirus vaccines, and it is a real risk for Russia as well, said Theresa Fallon, Director of the Brussels-based Centre for Russia Europe Asia Studies. "They have won the gold medal for creating this very effective vaccine," she said. "But the problem is how are they going to implement production and delivery?"
Russian Direct Investment Fund (RDIF), with profit motivation, has attempted supplying the Russian vaccines through, Sheikh Ahmed Dalmook Al Maktoum, from the Monarch family and a third party in Dubai, United Arab Emirates, to a number of African countries. For instance, the Republic of Ghana reportedly signed US$64.6 million contract for Sputnik V vaccine from Russia through Sheikh Ahmed Dalmook Al Maktoum. It was double the price from the producer as reported in the media.
On the other hand, Russian President Vladimir Putin has noted, in a speech early September, that advanced countries that produce vaccines against the coronavirus do little to protect humanity from the pandemic.
"The benefits of vaccination are enjoyed mostly by advanced economies. The bulk of the vaccines is made there, and it is used to protect their own population. But very little is being done to protect humanity in the broad sense," Putin said at the plenary session of the Eastern Economic Forum in Vladivostok, the Far East of Russia. "This is very bad for the producers, because all this boomerangs around the globe. For instance, in Africa the level of protection with vaccines is minimal, but contacts with the African countries continue. There is no getting away from this. This infection will return again and again."
According to an official release obtained late February, the Sputnik V vaccine the following advantages:
• Efficacy of Sputnik V is 91.6% as confirmed by the data published in the Lancet, one of the world's oldest and most respected medical journals; It is one of only three vaccines in the world with efficacy of over 90%; Sputnik V provides full protection against severe cases of COVID-19.
• The Sputnik V vaccine is based on a proven and well-studied platform of human adenoviral vectors, which cause the common cold and have been around for thousands of years.
• Sputnik V uses two different vectors for the two shots in a course of vaccination, providing immunity with a longer duration than vaccines using the same delivery mechanism for both shots.
• The safety, efficacy and lack of negative long-term effects of adenoviral vaccines have been proven by more than 250 clinical studies over two decades.
• The developers of the Sputnik V vaccine are working collaboratively with AstraZeneca on a joint clinical trial to improve the efficacy of AstraZeneca vaccine.
• There are no strong allergies caused by Sputnik V.
• The price of Sputnik V is less than $10 per shot, making it affordable around the world.
In February, peer-reviewed medical journal The Lancet published an analysis from Phase III clinical trial of the Russian vaccine, showing its 91.6-percent efficacy against symptomatic COVID-19. The Sputnik V vaccine was developed by the Gamaleya Research Institute of Epidemiology and Microbiology.
Sputnik V was registered in Russia on August 11, 2020 as the world's first officially registered coronavirus vaccine. Russian vaccines have advantages as no deaths have been reported after vaccination with the Sputnik V, Alexander Gintsburg, Director of the Gamaleya Center, the vaccine developer, said and was reported by TASS News Agency. "As of today, no deaths after vaccination with Sputnik V have been registered," he said.
Russian Direct Investment Fund (RDIF) is Russia's sovereign wealth fund established in 2011 to make equity co-investments, primarily in Russia, alongside reputable international financial and strategic investors. RDIF acts as a catalyst for direct investment in the Russian economy. RDIF's management is based in Moscow.
In Africa, during first of September, the coronavirus-related death toll has topped 196,190, while more than 6.9 million recoveries have been reported. South Africa accounts for a majority of coronavirus cases and deaths across Africa – 2,777,659 and 82,261 respectively. The death toll in Tunisia climbed to 23,451, and 664,034 cases have been confirmed. Egypt recorded 16,736 deaths and 288,441 coronavirus cases.
In Sub-Saharan Africa, Ethiopia is ranked second to South Africa (308,134 cases and 4,675 deaths) and is followed by Kenya (235,863 cases and 4,726 deaths) and Nigeria (191,805 and 2,455). The total number of COVID-19 cases has reached almost 8 million in Africa, according to the World Health Organization's (WHO) Regional Office for Africa.