Russia and Africa at the Crossroad
A decade and half ago, precisely in May 2004, this opinion article has since remained unpublished by the local Russian and foreign media. But, this time when Sochi is preparing to host the first historic Russia-Africa Summit, some aspects are still important for enriching public knowledge about the Russia-African relationship.
Understandably, in 2004 the theme "Russia and Africa at the Crossroad" formed the basis for the scientific conference that forms an integral but the most significant part of the "Africa Week" was celebrated in Moscow. Soon after the academic conference and to an extent, the theme has generated diverse views and debatable opinions, even until the present day. What is the importance of "Russia and Africa at the Crossroad" today?
Even though Russia shows a growing interest and opening up relations with African countries, there still exist bewilderingly large number of knowledgeable Africans (including politicians, business people and high-ranking diplomats) who have refused to face the bitter truth and recognize facts posed by the present-day political and economic factors shaping Russia's policy toward African countries after the Soviet collapse.
Driven by real curiosity to ascertain how African and Russian academics and experts think about Russia-African ties, I willingly accepted an invitation to attend the above-mentioned African conference. The half-empty hall was the first sign of declining interest in the continent's affairs, even by the Africans including diplomats themselves. For me and for a few of my colleagues, the most striking question, among others, till day is whether Russia really needs Africa or vice versa.
Thereafter, the ninth Africanist conference held at the Institute for African Studies drew more than 150 academics and experts from different countries. The conference exhaustively debated this controversial topic of Africa's relations with Russia, or Russia's relations with Africa, within the context of globalization and development.
By and large, time has distinctly changed and there are signs of hope for better ties and energized friendship with African countries. Important to say that Russia's internal policies have ushered in more opportunities than there were in the Soviet era and therefore it would be shortsightedness to say that Russia has ignored Africa in its foreign policy activities as many Africans have already thought.
In the present situation, the problem of Russia-African relations under President Vladimir Putin is increasingly becoming re-activated compared to Boris Yeltsin's days popularly referred to as "the Lost Decade" on Africa.
It's, however, true that the most important factors are the revision of the policy concept which has manifested itself in a drastic change of preferences in favor of cooperation with Southeast Asian region, Europe and Western countries. On the other hand, African countries, too, have to demonstrate their interests especially in the economic spheres with Russia.
It is completely absurd to think that Russia has to adopt a universal approach to the whole continent. This is practically unacceptable, impossible and an unprofitable venture. In this setting, Russia can only apply its "selective diplomacy" which it always does, by trying to preserve high-level trade and economic relations with a few priority African countries.
Many western countries are helping Africa to develop. Apparently, Russia has also realized that many foreign players are supporting Africa's Sustainable Development Goals (SDGs) simply because it has seen it as an opportunity and conduit pipe to develop businesses, for example, huge infrastructural projects that are being built across the continent. Russia has only indicated its support, in principle, without watching what's far beyond, but the United States, Europe and Asian countries have already done its own calculations, estimated economic and business returns.
Some global leaders have been craftily treading by visiting the continent and sending high-level trade and investment delegations promising to help integrate into the globalization and development process. The U.S. trade policy, for example, Africa Growth and Opportunity Act (AGOA) is one major step forward to penetrate and deepen business roots into Africa – offer U.S. industries and companies to manufacture goods in African countries. African exporters have been granted with trade preferences and flexible customs rules and regulations but strict on products quality.
Of course, Russia has made some efforts in the past, investing in Africa and training African specialists and the African Institute of the Russian Academy of Sciences has also made research contributions to the Africa studies in Russia but, to a large extent, failed in turning the research efforts or results into profitable undertaking. The Institute remains cash-strapped and most of the hardworking researchers have left for alternative gainful employment elsewhere and/or abroad. What is worse within the context, Russian enterprises and business, in practice, offer little support to academic studies and research.
Globalization is as irresistible as it is inescapable. Unfortunately, while the rest of the world is rapidly globalizing, Africa has been left behind due to "Afro-pessimism" and "Afrocentric" attitudes. Changing the negative perceptions of Africa must be a challenge for African leadership in politics, business, academia and civil society. Africa really need to properly position itself as a key player in global economic sectors if it wants to improve the living standards for the 1.2 billion population.
Many Asian countries such as India, China and Singapore have benefited from globalization, while retaining certain key aspects of their local character and culture. Africa needs to do the same through good leadership, governance and well thought out policies and strategies that fit into the changing dynamics of a globalizing world.
It is a well-known fact that Africa largely has untapped natural resources and the market is potentially wide. Africa has the third largest oil reserves after Middle East and Latin America. Five countries account for 85% of the continent's oil production – Nigeria, Libya, Egypt, Angola and Algeria. The remaining 15% produced in Gabon, Congo, Cameroon, Tunisia, Equatorial Guinea, the Democratic Republic of Congo, South Africa and Cote d'Ivoire.
But one more fact about Africa is that it is composed of a multiplicity of social and ethnic groups. Many African countries have had varying degrees of endless conflicts, these have negative effects on relations with external countries including Russia. It seems a "new development thinking" and a "bottom-up development strategy" are necessary – primarily to improve infrastructure, modernize agriculture and focus on manufacturing, employment generating sectors as well as health and education – that could help minimize all kinds of conflicts there.
Sadly enough, forging progressively ahead with good policies that can ensure economic stability and prosperity as dictated by the global changes seemed completely out of sight for many African leaders. After the Soviet collapse, Russia has significantly changed making foreign investments and trade priority. Africans have the same chances as well. Looking at Russia's market and the economic scene, only a few African countries are indisputably playing active role in Russia's competitive economy.
Africa's overall involvement in Russia is extremely negligible due to obvious factors. Most feared to tread the path of Egypt, Morocco, Kenya and South Africa, their products are gradually gaining foothold on the market. If Africans are seeking genuine development of mutually bilateral relationships with Russia, they must on their part, therefore to demonstrate bravery and establish the needed presence in Russia rather than perch on the sidelines. An increased involvement will help to perpetuate the expected economic cooperation they dream to achieve.
Africa could benefit substantially from well-functioning Russia-African relations, but again there are no organized non-government agencies committed to see such relations established and perfectly managed. The African business community is grossly absent in Moscow. Back in Africa, doing business presents real problems: poor business culture, poor infrastructure and technology. Above all, there is deep-seated corruption among the political elites and graft has become an accepted order of the day.
In an interview, Professor Vladimir Shubin, Deputy Director of the Institute for African Studies under the Russian Academy of Sciences, reiterated: "Russia is not doing enough to communicate to the broad public, particularly in Africa, true information about its domestic and foreign policies as well as the accomplishments of Russian culture, the economy, science and technology in order to form a positive perception of Russia abroad and a friendly attitude towards it as stated by the new Concept of the Foreign Policy."
Unfortunately, effective means of influencing public opinion in Africa, as such as broadcasting and publishing have been lost in the Yeltsin's era and have to be developed again. It must form one of the key foreign policy tasks of the state, according to Professor Shubin. In addition, Sergey Karaganov, Chairman of the Council on Foreign and Defense Policy and his colleagues might have shared the same thoughts with Professor Shubin.
In April 2004, more than 100 members of the political and business elites who gathered at the Council on Foreign and Defense Policy annual retreat, drummed home preliminary plans to create an NGO something parallel to the Alliance Francais or the British Council as a way to promote better understanding of Russia abroad. That resulted into the creation of Russkiy Mir, but Russkiy Mir is still extremely weak on the African side. Soft Power is currently softer in the Russia-African relations.
The dark rainy clouds over Africa have long descended and the skies are getting brighter than before, Africans can still see far beyond their narrow self-centered interest, now that they have the African Union, – an important continental force to reckon with. The African Union, as a powerful instrument could broadly be used to solve the continent's concrete multiple problems especially pushing the African Industrial Revolution in addition to the Continental Trade. There must be clear perspectives and this ought to be, however, for Africans themselves to provide legitimacy to whatever they want especially towards achieving Sustainable Development Goals (SDGs).
It is time for African governments to review, set priority to removing obstacles and working productively so that the real benefits impact on the lives of the people and society. Africans should explicitly understand that the Russian government has made a complete turnabout from the communist past, now is briskly doing business with foreign countries and further looking to trade favorably with the international community, share its scientific and industrial achievements.
President Vladimir Putin could, indeed, give a strong and fresh impetus, not only in strengthening the existing relations, but also open entirely a new chapter with multiple and broad business opportunities that will boost the economy of Russia and Africa.
Do as You're Told, Russia Tells the Neighborhood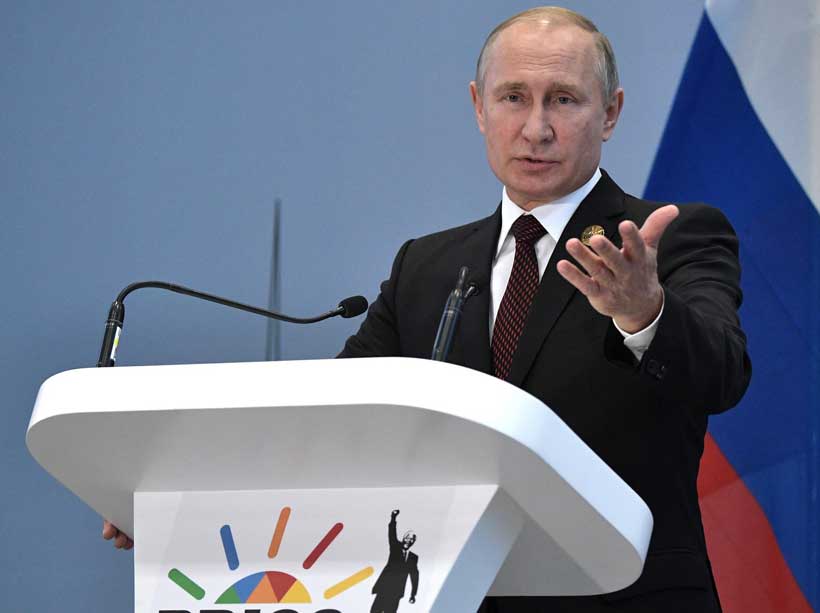 The Kremlin has always argued that it has special interests and ties to what once constituted the Soviet space. Yet it struggled to produce a smooth mechanism for dealing with the neighborhood, where revolutionary movements toppled Soviet and post-Soviet era political elites. Popular movements in Georgia, Ukraine, Moldova, Kyrgyzstan, and most recently Kazakhstan have flowered and sometimes triumphed despite the Kremlin's rage.
Russia's responses have differed in each case, although it has tended to foster separatism in neighboring states to preclude their westward aspirations. As a policy, this was extreme and rarely generated support for its actions, even from allies and partners. The resultant tensions underlined the lack of legitimacy and generated acute fear even in friendlier states that Russia one day could turn against them.
But with the activation of the hitherto largely moribund six-nation Collective Security Treaty Organization (CSTO) in Kazakhstan seems to be an entirely different matter. Here, for the first time since its Warsaw Pact invasions, Russia employed an element of multilateralism. This was designed to show that the intervention was an allied effort, though it was Russia that pulled the strings and contributed most of the military force.
CSTO activation is also about something else. It blurred the boundaries between Russia's security and the security of neighboring states. President Vladimir Putin recently stated the situation in Kazakhstan concerned "us all," thereby ditching the much-cherished "Westphalian principles" of non-intervention in the internal affairs of neighboring states. The decision was also warmly welcomed by China, another Westphalia enthusiast.
In many ways, Russia always wanted to imitate the US, which in its unipolar moment used military power to topple regimes (in Afghanistan and Iraq) and to restore sovereignty (in Kuwait.) Liberal internationalism with an emphasis on human rights allowed America and its allies to operate with a certain level of legitimacy and to assert (a not always accepted) moral imperative. Russia had no broader ideas to cite. Until now. Upholding security and supporting conservative regimes has now become an official foreign policy tool. Protests in Belarus and Kazakhstan helped the Kremlin streamline this vision.
Since Russia considers its neighbors unstable (something it often helps to bring about), the need for intervention when security is threatened will now serve as a new dogma, though this does not necessarily mean that CSTO will now exclusively serve as the spearhead of Russian interventionist policy in crises along its borders. On the contrary, Russia will try to retain maneuverability and versatility. The CSTO option will be one weapon in the Kremlin's neighborhood pacification armory.
Another critical element is the notion of "limited sovereignty," whereby Russia allows its neighbors to exercise only limited freedom in foreign policy. This is a logical corollary, since maneuverability in their relations with other countries might lead to what the Kremlin considers incorrect choices, like joining Western military or economic groupings.
More importantly, the events in Kazakhstan also showed that Russia is now officially intent on upholding the conservative-authoritarian regimes. This fits into a broader phenomenon of authoritarians helping other authoritarians. Russia is essentially exporting its own model abroad. The export includes essential military and economic help to shore up faltering regimes.
The result is a virtuous circle, in the Kremlin's eyes. Not only can it crush less than friendly governments in its borderlands but it also wins extensive influence, including strategic and economic benefits. Take for instance Belarus, where with Russian help, the dictator Aliaksandr Lukashenka managed to maintain his position after 2020's elections through brutality and vote-rigging. The end result is that the regime is ever-more beholden to Russia, abandoning remnants of its multi-vector foreign policy and being forced to make financial and economic concessions of defense and economics to its new master. Russia is pressing hard for a major new airbase.
A similar scenario is now opening up in Kazakhstan. The country which famously managed to strike a balance between Russia and China and even work with the US, while luring multiple foreign investors, will now have to accept a new relationship with Russia. It will be similar to Belarus, short of integration talks.
Russia fears crises, but it has also learned to exploit them. Its new approach is a very striking evolution from the manner in which it handled Georgia and Ukraine in 2008 and 2014, through the Belarus and Armenia-Azerbaijan crises in 2020 to the Kazakh uprising of 2022.
Russia has a new vision for its neighborhood. It is in essence a concept of hierarchical order with Russia at the top of the pyramid. The neighbors have to abide by the rules. Failure to do so would produce a concerted military response.
Author's note: first published in cepa
Russia's Potential Invasion of Ukraine: Bringing In Past Evidence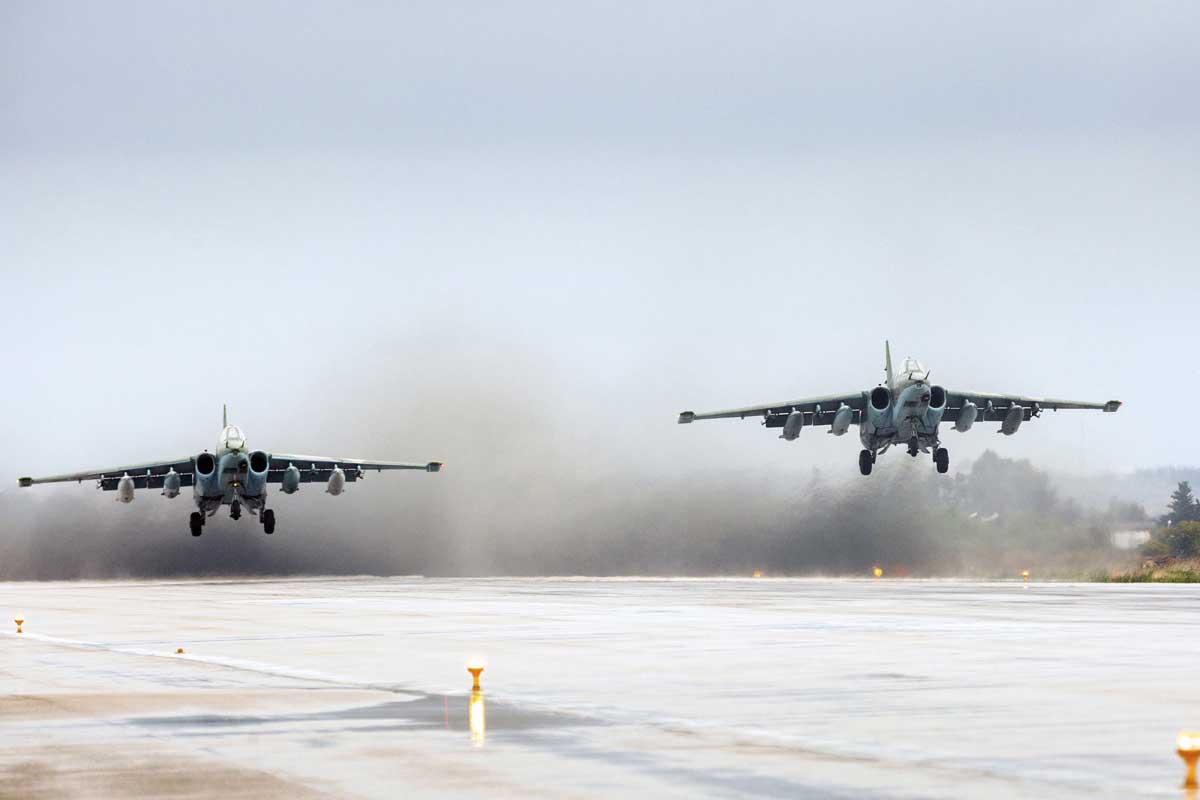 Since mid-November 2021, the U.S. intelligence community and media have been warning of a Russian military buildup along the country's western border. As the military activities are widely interpreted as a sign of Russia's upcoming invasion of Ukraine, NATO needs to carefully analyze Russia's motivations and previous behaviors, as well as hammer out policy options in case the existing fears prove to be correct.
Although Russia's record of deception and recent statements about red lines make current tensions particularly worrisome, there is no hard evidence that an invasion is indeed being planned. The present situation is one of ambiguity (which is probably deliberate), and the West should treat it as such. Washington and its allies should be prepared for the worst without assuming that the negative scenario will inevitably come true. In particular, NATO should consider continuing its policy of tailored deterrence while refraining from steps that can lead to escalation themselves.
What Makes the Invasion Possible
Putin's modern Ukraine policy originates from two basic assumptions about Russia's relations with the West after the end of the Cold War. The first assumption is based on the broken promise narrative. According to Mary Sarotte, the Soviet Union did expect that NATO would not move eastward, whereas German Foreign Minister Genscher did promise that NATO "would not expand itself to the East." The assurances have never been codified. However, NATO's close military cooperation with Ukraine is viewed by Russia as violating the spirit of the Final Settlement with Respect to Germany of 1990. The historical fear of an attack from the West makes this perception even more vivid. The second assumption is that protests, revolutions, and major political shifts in the post-Soviet space can usually be attributed to Western malicious intentions. The 2014 pro-European revolution in Ukraine is therefore referred to by Moscow as a coup d'état. As unpleasant as they are, the two preconceived notions have a substantial impact on Russian foreign policy, leading the Kremlin to take radical military and diplomatic steps.
Further, Russia's previous behaviors indicate that Moscow can actually use force against its neighbors, which means that military scenarios should be given serious consideration. It is known that Russia used military force to take control of Crimea in 2014, as President Putin admitted Russia's involvement and disclosed secrets of the "takeover plot" quite a while ago. It is also known that Russia occupied large swaths of Georgia in 2008, even though Russia's sovereignty was not directly threatened by skirmishes in South Ossetia. It is presumed, yet denied by Russia, that Moscow has been directly engaged in the Donbas War, which began in mid-2014.
More importantly, Russia has a record of denying its role in crises where Russia's involvement was suspected by others from the outset. It is only in April 2014 that Putin admitted responsibility for the takeover of Crimea that had taken place between late February and early March. A more recent example of deception is Russia's anti-satellite test in November 2021. Initially, the Vice-Chair of the Defense Committee in Russia's Parliament said that "[t]here is no limit to the fantasies of the State Department. Russia is not engaged in the militarization of space." Foreign Minister Lavrov speculated that "there is no evidence." Later that day, Russia's Defense Ministry admitted that the test had been conducted. There are even more cases of Moscow's presumed malicious activities where Russia has never admitted its role. Those include the Donbas War, the downing of MH17 in July 2014, and the poisoning of Skripal and Navalny.
Given this record, Russia's assurances that no invasion is being planned cannot be taken at face value. Moreover, Russian officials have made a number of worrisome statements recently. Since late November, President Putin has been calling for "security guarantees" from the West to prevent further NATO enlargement. On November 22, Russia's Foreign Intelligence Service released a statement on the tensions over Ukraine, saying that "[w]e observed a similar situation in Georgia on the eve of the events of 2008."
Rationality, Restraint, and History Lessons
Yet, it may seem that a full-scale invasion of Ukraine would be contrary to Russia's interests, which is in fact true. A fait accompli along the lines of the 2014 takeover of Crimea is no longer possible, as Ukraine's Army has been forged in the combats of Donbas. The covert war scenario for an entire country does not seem feasible either. Not only would an invasion result in numerous casualties for both sides, but it would also constitute a drain on Russia's budget for years to come. A brutal war against Ukraine would literally destroy Moscow's "fraternal peoples" narrative underlying much of Russian foreign policy.
The irrationality of attacking Ukraine is not the only reason why risks for NATO in the current situation may be exaggerated. Although Russia has used military force in a few notable cases, there have been even more examples of Russia's restraint. In 2018, Russia refrained from attempting to keep in power Armenia's Serzh Sargsyan in a revolution that was framed by many as inherently pro-Western. Russia did not take sides in the 2020 Nagorno-Karabakh War, even though Azerbaijan was explicitly supported by NATO member Turkey. Russia was sticking to a "wait and see" approach during much of the attempted revolution in Belarus in 2020. Finally, Russia has tolerated coups and revolutions in Central Asia, including most recently the Kyrgyz Revolution of 2020. In other words, understanding what Russia could have done but chose not to do is no less important than the awareness of what has indeed occurred. Russia is not inherently expansionist, and the domino logic does not apply.
However, this in no way means that an invasion of Ukraine is impossible. Irrational, previously unknown, and even "impossible" events tend to occur from time to time, as the 1941 attack on Pearl Harbor demonstrated 80 years ago. Even crazier twists and turns have probably been averted thanks to diplomacy and deterrence. This is why contingency planning is an integral part of any foreign and defense policy. NATO's goal is to preempt, prevent, and be prepared for an invasion rather than predict whether it will happen or not.
Way Forward
While a full-scale invasion of Ukraine has not been launched, Western policy can rely on traditional deterrence instruments tailored to the crisis in question. In doing so, the United States and its allies should not act as though an invasion were inevitable, which it is not. NATO's response to the current tensions should be very limited and focused, yet commensurate with the Western interest in countering Russian adventurism and short of upending the status quo for no apparent reason. First, the U.S. and its allies may continue providing military aid to Ukraine and even increase it, which is in line with previous policies. That said, troop deployments in Ukraine and enhanced military presence in the Black Sea would not be helpful, as such measures could alienate Russia without providing any benefits to the West. Second, NATO should dissuade Ukraine from attacking first, as Georgia did in 2008. Russia should be put in a position where any attack it might undertake would be unprovoked and very explicit. However, NATO should find it in its interest to refrain from providing any specific guarantees to Ukraine. The nature of Ukraine-Russia tensions makes provocations on both sides highly likely; assurances and alliances would only heighten risks, boosting Ukraine's and Russia's self-confidence.
A full-scale war between Russia and Ukraine is possible. Still, it is neither inevitable nor likely. When everyone takes war for granted, the question arises whether the United States still has a foreign policy capable of fostering a positive environment for the prosperity of the American people.
Putin Calls for Stronger Solidarity in New Year Greetings to BRICS leaders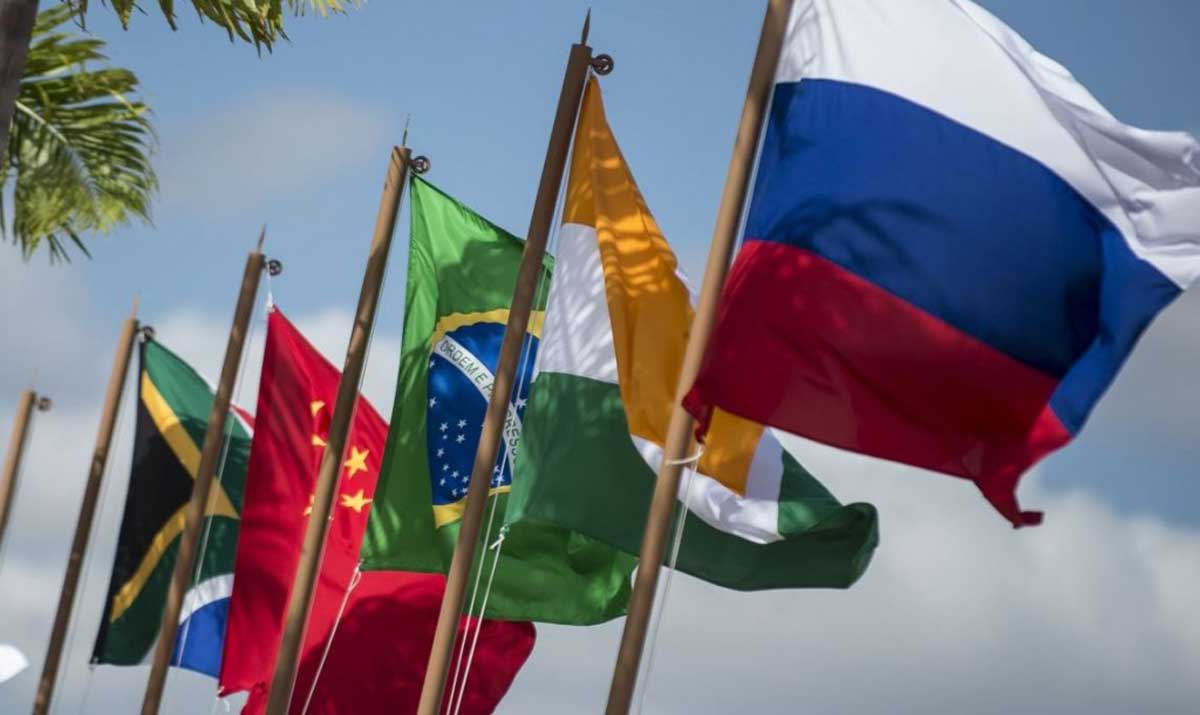 In a new year message to leaders of BRICS – Brazil, India, China and South Africa – President Vladimir Putin has called for a stronger unity among the group's members, strengthen political dialogue and forge common approach to emerging challenging global problems especially issues relating economic stability and security.
In his message to President of the Republic of Brazil Jair Bolsonaro, Putin stressed that the strategic partnership between Moscow and Brasilia in the outgoing year was quite successful. He expressed hope for continued constructive dialogue and joint activities bilaterally and within BRICS, the G20, the UN and other multilateral associations and organizations.
Moscow, together with other four members, has made appreciable efforts in developing the BRICS. It always intends to work effectively for the sake of enhancing the organization's authority and promoting common approaches to pressing problems on the international agenda.
In the messages of greetings addressed to the leaders of the Republic of India, President Ram Nath Kovind and Prime Minister Narendra Modi, the Russian leader noted the high level of Russia-India relations of special privileged strategic partnership, as fully demonstrated by the results of recent talks held in New Delhi.
"The implementation of the agreements reached will help further expand productive Russia-India cooperation in various areas," Putin noted.
He further expressed hope that in the coming year, the two countries would continue their constructive dialogue both via bilateral ties and within BRICS, the SCO, the G20, the UN and other multilateral organizations. These would benefit the friendly peoples of both Russia and India and in the interests of enhancing security and stability in Eurasia and across the world.
In his message of greetings to President of the People's Republic of China Xi Jinping on the occasion of the New Year and the upcoming Spring Festival, Putin noted that 2021 marked the 20th anniversary of the signing of the Russian-Chinese Treaty on Good-Neighborliness and Friendly Cooperation, which is a solid basis underlying bilateral relations.
Despite the pandemic-related challenges, the Russian leader noted that Russia and China's interaction was exceedingly productive. "A dynamic political dialogue continued at all levels, trade was up at an all-time high, and cross years of Scientific, Technological and Innovative Cooperation led to good practical results," the message says.
The effective coordination of efforts in addressing key items on the regional and international agenda was noted in the message, and confidence was expressed that the two countries would be able to expand the entire range of bilateral ties, and a new joint project between the two countries – the Year of Cooperation in Physical Fitness and Sports – would be implemented in full.
"I have no doubt that our Chinese friends will make sure that the Winter Olympic Games are a success. I look forward to our meeting at the opening ceremony of this sports festival," according to his message of greetings.
Russia and South Africa, in particular, have been attempting to scale up their bilateral relations. "I hope that in 2022 we will continue to work closely to strengthen the multifaceted interaction between Russia and South Africa – both bilaterally and within BRICS, the G20, the UN and other multilateral organizations. This fully meets the interests of our peoples and helps strengthen international stability and security," Putin wrote in his message to the President of the Republic of South Africa Cyril Ramaphosa.
The BRICS member countries (Brazil, Russia, India, China and South Africa) collectively represent about 26% of the world's geographic area and are home to 3.6 billion people, about 42% of the world's population. The five commands a combined nominal Gross Domestic Product (GDP) of US$16.6 trillion.