India in the Era of Cyber Wars
India has a solid and well-deserved reputation as one of the leaders in the global IT industry. This makes it all the more surprising that, until recently, Indian authorities had paid relatively little attention to introducing cyber technologies in the country's governance system and using them to combat cyber threats posed by hackers acting out of personal, economic, and political motives.
A lackadaisical cyberwar
There are several reasons for this. The main factor is that India's leadership has underestimated the scale of confrontation in cyberspace, believing that other great powers limit themselves to negligible operations that aim to collect information at best.
Serious difficulties have emerged due to the specific features of Indian governance as such; it is characterized by an extreme abundance of red tape and inertia in areas that are not considered a priority. While India's bureaucracy exhibits its best qualities in priority areas such as ensuring the rapid concentration of resources, personnel mobilization and motivation, minimizing expenses, and a high level of oversight, thus making it possible to achieve outstanding successes with minimal expenses (India's space program is a prime example), areas believed to be of secondary importance are plagued by chronic problems.
Until recently, cybersecurity was not one of the Indian government's top priorities, and consequently, the relevant departments in state agencies were, as a rule, staffed residually. Since work in this area was not considered important or prestigious, employees working in IT security were paid relatively little and their in-house status was lower than those of employees working in other departments. As a result, these positions were filled with underqualified and poorly motivated people. A positive discrimination system intended to advance members of lower castes had an adverse effect in this regard; underqualified employees hired to fill the quotas were placed with cybersecurity departments.
Consequently, many agencies outsourced their cybersecurity while hiring specialized organizations to handle those matters. Since India does not have enough specialized organizations, foreign organizations were brought in, in particular, American ones, which, for obvious reasons, was not conducive to strengthening cyber protection. Since Pakistan and China were traditionally considered to be India's principal adversaries on the cyber front, this state of affairs was considered acceptable.
The American challenge
India's first serious attempt to respond to challenges in cybersecurity date back to 2012. At the Munich Security Conference, Indian specialists stated they were working on creating their own microprocessors and planning to cut imports of military software, instead of channeling money into domestic R&D (the share of imported military software in India is currently about 70%). Additionally, in the same year, a proposal was made to create a command and control center to monitor critical infrastructure and eliminate breaches in cybersecurity.
The next year, the situation began to change significantly. The necessary impetus came from actions of the U.S., which had previously stated on multiple occasions that it wanted to cooperate with India in cybersecurity. After 2013, when Edward Snowden publicized documents demonstrating that U.S. secret services were surveilling foreign citizens around the world, politicians in New Delhi were amazed to find out that U.S. secret services had been waging cyber warfare not only against their country's probable adversaries, but also against countries they believed to be allies or at least friendly powers, and that included India: the NSA conducted cyber ops against India to learn more about its principal strategic and commercial interests. This revelation generated public outrage, and India hastily adopted its National Cyber Security Policy, which was developed by the Department of Electronics and Information Technology. The policy provided a clear definition of cyberspace and formulated the ultimate objective: protecting the personal information of India's citizens as well as financial and bank information and data that are of critical significance for state governance and security against theft and cyberattacks. It required the creation of a reliable cyber ecosystem in the country and reliable work among IT systems that were being introduced on a large scale in all economic sectors; this, in turn, required creating a consistent mechanism to assess threats and risks in cybersecurity and ensuring an appropriate response. To meet the demand for the necessary personnel, plans were made to train 500,000 professionals within the next 5 years.
However, this did not happen. This is partly attributable to the fact that a year later, the Indian National Congress lost the elections, Manmohan Singh's government resigned, and Narendra Modi's new government focused on handling internal economic objectives. It was also partly due to the fact that there were no mechanisms to implement the program and it was clearly not feasible in such a short period.
To date, the situation has not changed. The networks of both public and private organizations are extremely vulnerable, there are no DLP systems in place, and users and administrators themselves often turn off firewall and antivirus software. It is common for IT department employees to be absent from their work stations with doors to their rooms left open. It is quite a telling fact that only 8% of Indian IT managers consider their employees to be sufficiently competent to combat threats in cybersecurity. Overall, Indian IT specialists in relevant departments spend about one-third of their work time combating cyber threats; the results, however, are still quite modest due to insufficient funding as well as a lack of qualified personnel and cutting-edge technologies. About 81% of Indian IT department heads believe that the funds their organizations allocate to combat cyber threats are not sufficient.
The situation is somewhat more optimistic in cyber offensives. Nearly all Indian secret services, including foreign intelligence and domestic security agencies, the Ministry of Home Affairs, the executive office of the National Security Advisor, and the military intelligence have departments that engage in cyber ops. Their effectiveness is hard to assess; it is known, however, that they face the same problems in ensuring cybersecurity as do other governmental agencies. Moreover, high-ranking Indian officials in general mistrust new computer technologies, including work on artificial intelligence. In May 2018, Chair of the Defence Research and Development Organisation (DRDO) S. Christopher said that particular caution should be taken when developing AI technologies since "the cure may be worse than the disease."
The Indian defense
In July 2018, it was announced that a military agency on cybersecurity was being formed; the agency will be working in close cooperation with the executive office of the National Security Advisor (a position that was established in 2015). Plans for the agency call for over providing some 1,000 experts who will ensure the cybersecurity of the military, the navy and the air force as well as conducting offensive operations in cyberspace. In the future, this agency should be transformed into a full-fledged cyber command.
The newly-created body was called the Defence Cyber Agency (DCA). Rear Admiral Mohit Gupta was appointed as its commander. At present, its head and his executive office are working on developing a cyber ops doctrine. Thus far, it is hard to say how effective the DCA will be, given the traditional autonomy of the navy, the air force, and the military, which are reluctant to share operational information with each other and the difficulties of developing their own software. A previous attempt to introduce a specialized operating system called Bharat Operating System Solutions (BOSS), which was developed by the Centre for Development of Advanced Computing, ended in failure and the Indian military was forced to go back to using Windows OS.
Given the absence of the requisite products created by governmental organizations, the Indian authorities will have to turn to private firms. Back in 2018, the Central Reserve Police Force (CRPF) and the Border Security Force (BSF) signed a contract with Innefu, a start-up headquartered in New Delhi. This company's products had previously passed a test of sorts: the company was given about 1,500 documents, including social media profiles of protesters and posts about planned actions. Based on this data, Innefu managed to trace connections between protesters, determine the nature of their interaction, and predict possible actions very soon.
Innefu now offers a complete set of ready-to-use solutions called Prophecy. It includes several tools that monitor social media, which provide big data analytics, facial recognition, and object identification, and detect faces and objects in real-time.
Thus, Indian IT specialists have created a product that may be used to process massive amounts of information for the purposes of intelligence and counter-intelligence. It has already been tested: according to the Indian media, police used it to successfully prevent several protests by analyzing the social media activity of certain individuals and to find roughly 3,000 children missing in New Delhi. There are plans to complete the development of a new cybersecurity strategy by 2020; it is intended to ensure the protection of important data given the introduction of 5G technology which, according to Lt. Gen. Rajesh Pant, the National Cyber Security Coordinator on the National Security Council, will radically change the state of affairs in this regard.
A war on three fronts
Now India's leadership has acknowledged possible threats and is developing the necessary response means that take into account the realities of cyber warfare that is being conducted without regard for existing borders and for pacts and treaties regulating military action; cyber warfare also allows states to conceal their complicity in a cyberattack against another state. The Indian authorities are paying more and more attention to conducting defensive and offensive operations in cyberspace while striving to reduce the country's dependence on tools developed aboard and giving preference to forward-looking India-made products.
At present, Pakistan, China, and the U.S. are India's key adversaries in cyberspace. Pakistan's capabilities for waging cyberwar are fairly limited: as a rule, Pakistani secret services either hack the websites of Indian agencies and companies connected with the government (such operations cause relatively little damage), or they pose on the Internet as young girls wishing to meet young officers in order to recruit current employees of Indian law enforcement, military, and secret services.
China is conducting large cyber operations against India which have reached such a scale that some analysts characterize them as a full-fledged cyberwar. This war takes on various forms: from hacking Indian networks to providing various rebel groups with hosting services on China's servers; nonetheless, the large-scale cyber ops have not prevented Beijing and New Delhi from strengthening their political and military relations.
Relations with the U.S. are complex. On the one hand, Washington publicly calls India its key partner in the Indian Ocean region; on the other hand, U.S. secret services continue to conduct cyber ops that threaten India's national security.
Russia is one of the few great powers that has interests in the region and does not attack India in cyberspace. This is due primarily to the fact that there is no conflict between the two countries as well as Russia's general interest in establishing cooperation with Eurasian states to form a common trade space. Thus, Russia currently has a favorable opportunity to bolster its interaction with India in this regard and conclude a cyberspace non-aggression pact and, in the future, coordinate efforts with New Delhi to this end.
From our partner RIAC
High-Altitude Espionage (Spy Balloon) and India's National Security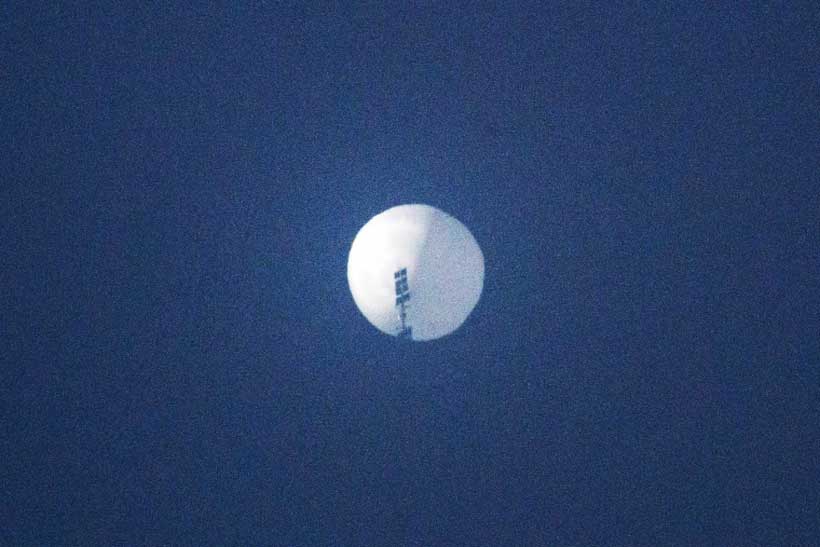 Throughout the nineteenth century, balloons were a vital tool for obtaining intelligence. Since then, their value has drastically decreased. In order to spy on the Soviet Union in the 1950s, the United States utilised high-altitude balloons (that the Soviets complained about and subsequently shot them down). The U-2 high-altitude reconnaissance plane, (which was also shot down) and the Corona reconnaissance satellites, (the first of many generations of spy satellites) that many nations utilise today, succeeded in replacing balloons. Now that a Chinese balloon has flown above the United States, serious worries are being expressed.
During the first two weeks of February, the Chinese spy balloon saga that concerned the United States, Canada, and rest of the world seemed to have come to an end. The four balloons, or "high-altitude objects," as they were officially referred to, were shot down by American fighter aircraft.
Similar to airships, surveillance balloons are equipped with sensors, cameras, or communication equipment to track and gather information. The spy balloons can either be anchored to the ground or can float at a great height, giving them the ability to take extensive pictures of their surroundings. Safety and monitoring, process sensing, climatology, and disaster response are all possible uses for the collected data.
Among the many uses of balloon surveillance equipment by spies are the following: ‍
SIGINT: The intelligence community can use communication signals, such as voice and data transmissions, to intercept and analyse signals intelligence (SIGINT), which enables the collection of information on foreign governments, military forces, and other organisations. SIGINT is typically collected using balloons fitted with specialised sensors and equipment.
GEOINT: Spy Balloons collect geospatial information (GEOINT) in order to create detailed maps and photographs of the ground and track changes over time.
HUMINT: Balloons can be used to acquire human intelligence (HUMINT) to keep an eye on people, groups, and activities on the ground.
ELINT: Balloons enable the intelligence community to intercept and analyse signals from foreign military and other electronic equipment to learn more about their capabilities and intentions. This is known as electronic intelligence (ELINT).
Balloons were employed during the Cold War for psychological operations, or PSYOP, to drop pamphlets or books. In the 1950s, the CIA (Central Intelligence Agency) deployed millions of hot air balloons off West Germany's coast to drift through the Iron Wall with their prized cargo, George Orwell's book Animal Farm (1945).
The usage of balloons for espionage operations and surveillance is not hidden from the world. Today, China adopted the earlier existing technology of balloons in its advanced version to fulfil its own intelligence needs. According to sources, US intelligence authorities think the recently discovered Chinese spy balloon is part of a vast surveillance operation managed by the Chinese military.
Such practices of China and the balloon system leaves an important question on India's national security. A similar balloon like the one in America was sighted in January 2022 over the Andaman Nicobar tri-service command by the Indian forces last year. "But soon it flew off. These advances sparked conversations about some rethinking of the tactics to counter emerging dangers like spy balloons, " said by former DG of DRDO. Even if such a balloon isn't armed, it can gather private information about vital infrastructure, such as the activities of the armed troops near the border, in the islands, or anywhere else on the mainland, and test India's capacity to recognise aerial surveillance gadgets.
China's stance on the balloons were that it was a weather balloons, however the high resolution cameras could serve for the purpose of stationary Surveillance. Spy balloons, however, are difficult to shoot down. Elevated targets are inaccessible to anti-aircraft guns that are mounted on the ground. The fired bullets from the ground may cause casualties or injuries. Only a small number of fighter jets have the ability to launch an air-to-air missile from a height of 20 km which could quite expensive. Spy Balloons might make it easier for China's military to collect electromagnetic emissions that reveal a weapon system's capabilities when compared to using sophisticated satellite systems positioned at higher altitudes.
India has to improve its intelligence and counterintelligence capabilities in light of the latest incident. Sino-Indian ties are already fraught with uncertainty, so failing to recognise and address new dangers, especially those in the grey area, would have serious consequences. New Delhi needs to improve its technological proficiency and work with nations that share its interests.
Data collection today has become a very important part of a state's strategies. Being unaware of such actions in its own backyard would have negative effects on India, given the tensions between the two countries. Although, advancement of the technology has led to blurring of the geographical border lines India needs to be rigorously vigilant to such espionage attempts especially near its borders and critical infrastructure.
Maritime Cybersecurity: A Potential Threat to India's National Security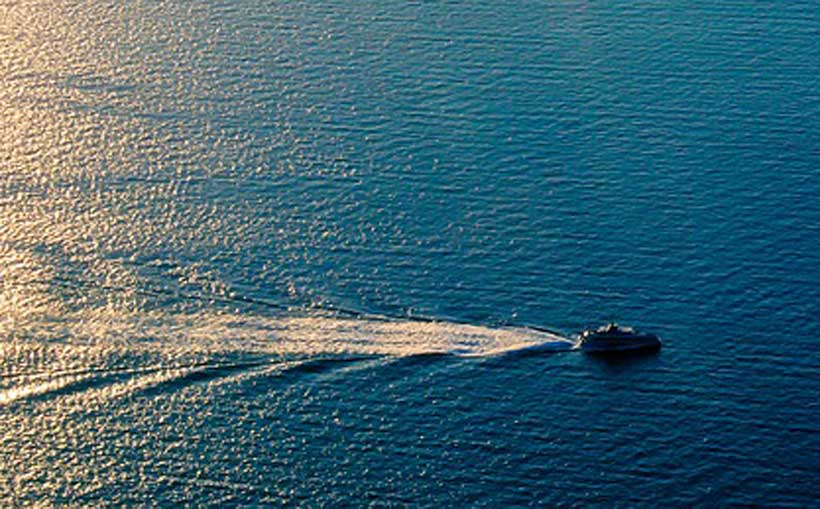 India has a huge coastline of 7516.6km comprising 13 major ports (including one private port) and more than 200 minor ports across the coastline. It is a very known fact that the maritime sector is very crucial for India's security, stability, economy, and sustainable development. India conducts around 70 percent of its total trade by value through the sea. India is strategically placed in the Indian Ocean, which gives it greater access to trade with the world's major shipping routes. India's seaborne trade has grown at a rate that is twice the 3.3% rate experienced globally. India is now focusing on strengthening its maritime sector through the upgradation of safety and security standards at the ports, enhancing port capacity and operations, and automation. It is placing emphasis on automation and technology upgradation through projects like SAGAR and Sagarmala. With digitalization in place in almost all the port operations and in the surveillance of the maritime waters, as shown in figure 1, the maritime domain is vulnerable to cyber threats ashore and afloat.
Figure.1 Technology in the Maritime Sector
With Information and Communication Technology (ICT) coming into use, increasing reliance on seaways, and the growing importance of the data as a weapon in the hands of the state, all these pave the need for better cybersecurity management systems in the maritime sector.
The maritime business, its ships, and its cyber environment are all protected by a variety of tools, policies, security concepts, safeguards, guidelines, risk management techniques, actions, training, best practices, assurance, and technologies.
Maritime cyber risk can be referred to as the extent to which the technology in use could be attacked, that could result in the loss or compromise of information.
Pirates and opposing nations have been a menace to the maritime transportation business for thousands of years, but as the sector has developed and technology has been more thoroughly integrated for enhanced efficiency, so too has the magnitude of possible cyber threats. Now, even using something as simple as a USB flash drive, or even an unsecured Wi-Fi, the hacker can get access to the critical systems of the vessel, thereby obstructing the entire port operations. For example, a suspected ransomware attack on the Management Information System (MIS) crippled the operations of the Jawaharlal Nehru Port, Mumbai, in 2017 and again in 2022.
Though the primary motive behind cyber threats is profiteering, there are several aspects that motivate a cybercriminal to conduct a cyberattack on the port or vessel operations. This includes espionage, activism, terrorism, warfare, and others.
The various kinds of cyberattacks on the maritime sector involves malware, trojans, botnets, advanced persistent threats, ghost shipping attack, cryptocurrency hijacking, and other. In addition to these cyber threats, the maritime domain is vulnerable to cyber terrorism as well. The awareness in the maritime sector over cyber terrorism is very minimal or negligible, with very little emphasis given to it. Chinese cyber activity is a major security threat to India. China is also using cyber technology in its South China Sea Anti–Access/Area Denial (A2/AD) strategy. The A2/AD strategy denies freedom of movement and navigation to rival powers by increasing defense systems that threaten their ships/submarines.
The technologies like the Automatic Identification System (AIS), ECDIS, GPS, information systems, Industrial Control Systems, and other operational technologies have played a crucial role in enhancing the efficiency of port and vessel operations. Nevertheless, these technologies are of no exemption to cyberattacks as every technology comes up with its own loopholes. For example, the adoption of AIS is compulsory for any vessel to ensure its safe navigation, but as it is unencrypted and unauthenticated, the maritime sector is vulnerable to spoofing, water holing, social engineering, and other cyberattacks. It is also important to identify the human role in operating such technologies, as it is noted that human error and equipment flaws are primary reasons behind the success of these cyberattacks.
Maintaining the integrity of supporting systems, protecting ship systems from physical assault, and making the maritime sector resilient to both internal and external threats are all critical. Protection from various cyberattacks is necessary to prevent a breach of the network and its systems. Proper countermeasures and in-depth defense strategies must be deployed for each attack to prevent an attack from taking advantage of a flaw or vulnerability in the technology.
Primarily, it is important to promote awareness among the staff or the crew to identify cyber threats and on responding to such threats and, for example, alerting the officials if any malicious or unusual mail or notification is identified in the system.
Block chain technology can be an efficient solution as it allows for a continuous monitoring system and provides real-time status on the ship's security. It also enables secure communication and storage of data in the control centers. It helps in avoiding loss of data and data modifications by unauthorized users.
The AIS and GNSS systems must adopt encryption and authentication measures which are given zero attention to this date.
With the vast coastline, it is not possible for India to secure the coastline through manpower. Israel based startups, in order to effortlessly secure the maritime IoT ecosystem, Cydome Security offers a cyber solution to handle this precise problem. The company's solution is intended for systems with links to coastal infrastructure as well as guidance, sensors, control, and command.
Fighting fire with fire is one way that organizations can aid in stopping such intrusions: AI-driven security systems can successfully foresee and thwart AI-driven threats in real-time with appropriate data.
It is crucial to note right away that there is no magic solution for marine cybersecurity. An interconnected era has been retrofitted with a history of outdated shipboard equipment, leading to a shattered and vulnerable maritime environment.
It is in India's interest to take a leading role in negotiations and developments with global countries, given its crucial position in the Indian Ocean Region and the need to protect itself against China's growing threat in that region. In order to take shipping on to the next level of connectedness, strong cybersecurity is imperative.
CIA's Supremacy in Global Spy Ring and Hammering Russian Intelligence Since Cold War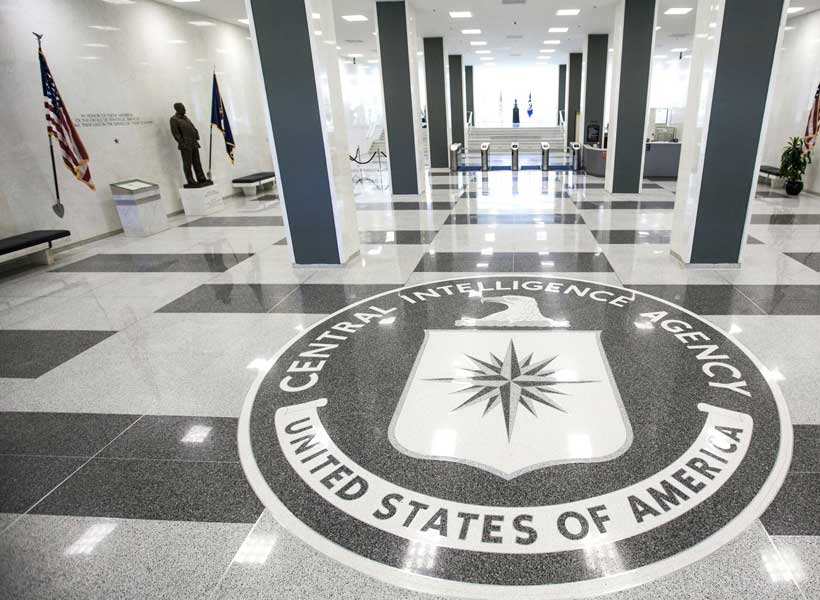 I Doubt Therefore I Survive"- Michael Richard Daniell Foot, British Intelligence Historian.
Since world war US always had upper hand in conducting sub/ unconventional warfare especially Covert Psyops, Americans have always heavily invested in sinister designs- the famous MKultra progaramme of using high psychotic drugs- LSD to psychologically weaken Human's mental state and force confessions out of them. Also, Its aim was to develop mind-controlling drugs for use against the Soviet bloc. The project attempted to produce a perfect truth drug for interrogating suspected Soviet spies during the Cold War, and to explore other possibilities of mind control. CIA's Subversion techniques and plans into the Soviet's camp and other communist camps are also one of the greatest security headache for Soviets. The problem was that Soviets espionage/ Intelligence temperament was not that ruthless, hard and developed as CIA's. Eventually, this became a reason of how and why US's psychological operations substantially harmed Russian/Soviets' influence too much. If we leave Vietnam, the scores of US in espionage circles, activities of de-installing regimes and squeezing Soviets sphere of influence and even now squeezing Russia's sphere of influence are much higher than of Russia. Further, this also becomes a strong reason why Russians were not able to swiftly retort to these activities in a fashion in which US does or the tit for tat temperament was not proactively seen from the Russian or Soviet's side. In other words, they struggled to match and register covert successes in countering US's influence in substantial sense.  A story of one of the greatest female speies and phenomenal covert operations led by US and west which set the stage rolling for "espionage" in global politics.
We mostly idealize male as spies, because of their endurance and the tradition or culture of talking only about male spies, the amount of glorification/popularization which a male spy gets is somewhere reduced to less when the story of female spy comes in. Though the mindset is now changing and people are now equally focusing on both the cases, However, it has been observed that stories of female spies are still struggling to get glorified or talked about in some parts of the world. The tides changed their directions when a female spy- Virginia Hall, regarded as one of the greatest female spy whose contribution led to Allied Forces Victory in World War-II. In America she is regarded as one of America's greatest heroes.
The Past
She was born on 6th April 1906 in Maryland, attended Roland Park country school, later for her higher studies she went to Barnard College(Columbia University) where she learned French, Italian and German and later moved to Geroge Washington University to peruse Economics. Virginia Hall's life was filled with roller coaster rides with dramatic twists and turns. She had a dream to become the first female Ambassador of the United States. She even started to work towards her dream by taking up the job of a clerk at the consular office in Warsaw Poland and later in Turkey. She didn't know that a major setback is still waiting for her. In an accident she lost her left leg, However, this accident didn't slow down Hall's dream, She was firm and determined to achieve her dreams and serve for her country.
Making of A Spy
Later, She applied for Foreign Services and her application in the foreign services was turned down because of disability and her gender(Females were rarely hired at that time). Repeatedly her applications were turned down over and over. However as usual her determination and refusal to comprise with her dreams were fueling/ not letting her dreams die. Later she moved to France for employment, where During World War-II in February 1940 (the early period of war) she become an ambulance driver for France Army, after the defeat of French she again moved to Spain for employment where she accidentally met British Intelligence Official name Geroge Bellows. Bellows got amazed by her communication and thinking skills and gave her the number of a "friend" who was working in Special Operations Executive(SOE), United Kingdom secret operations unit in World War-II. After getting in touch with "friend" she joined the SOE in April 1941.
The First Job
She gets the training in SOE and sent to France by France Section of SOE. She was given a cover of a reporter/ journalist for New York Post which enabled her to interview people, gather information from surroundings which can be useful for intelligence/ military officials of Allied Forces. Gradually she became an expert and learned how to arrange contacts, logistics, and who to bribe to get information and get the required work done. She also learned how to distribute and supervise wireless sets among agents and the network of SOE. Despite the French occupation by the Germans, she managed a long tenure as a spy-transmitting information to London about German which highlights her operational brilliance and. She also sensed danger and refused to attend a meeting of SOE Agents and later French Police raided the meeting place and SOE agents got arrested.
The Journey with Americas
After successfully planning an escape of the SOE agents from jail, when Hall returned, she was declined to serve in France because she and SOE networks were almost compromised, and sending her again would be too much risk. After this, Hall got in the contact with OSS(predecessor of CIA) and joined American Intelligence at the low rank. She was sent to France again by OSS. This time she was given a cover of poor peasant women, she used to roam around the various places and often changed her disguise to a milkmaid and prepared Cheese and sold cheese to German Soldiers. Hall was tasked to prepare resistance force known as Maquis and set up Anti- Nazi The environment in France, which would help Allied Forces during Invasion. Hall continued to gather information about German Soldier' locations and finance Maquis and help to set up resistance force which later helped Allied Forces in planning effective Invasions- Operation Jedburgh. No doubt with an artificial leg, she ruled the helm of Spy Networks, and in those times when females were rarely hired for jobs. German described her as "Most Dangerous Allied Spy" She successfully established Anti Nazi resistance which eventually led to the collapse of the Nazi and victory of Allied Forces, It was Hall with whom help Allied Forces were victories over the Axis Powers effectively. Hall broke all the stereotypes in the spying network who believe that Females are not that smart witted to survive in the Intelligence Word. She was awarded Distinguished Service Cross in 1945 and earlier she was also awarded prestigious British Medal. Later She becomes the first female to work in CIA, she was given desk jobs in CIA and due to her age she couldn't perform well in the tests which were mandatory in CIA and after a brief period of time she resigned and took retirement at the age of 60. She lived with her husband Paul Barnesville, Maryland, until her death in 1982. She always refused to talk/write about her World War-II or in-field experience which led to the curiosity of many. The way she believed in her instincts, intuition, and with the brilliant skill set despite one leg has made her one of the greatest spies of all time.