The Himalayan giant extended its hand to strengthen its bond with Pakistan through CPEC in 2015. The project itself is an offshoot of China's mass initiative of revamping of old silk route, frequently known as One Belt One Road. In Pakistan, CPEC is welcomed by every visionary person. Holistically Pakistan will be bagging enough through CPEC. However, Pakistan's largest province Balochistan will be benefiting the most. For long, the southwestern province of Pakistan has faced a lot of deprivation. Despite being mineral rich, Balochistan has received the smallest share of benefits and resources. This long forgotten part of Pakistan came under limelight when CPEC was drafted making Gwadar as its cynosure.
Balochistan has been seen as the excluded part of the country for long in many social and economic terms. Its very population has been showing grievances towards state for the past few years. The Pakistani state also gauges its security apparatus in Balochistan to counter the irritants. The not-so-friendly Pakistan's neighbors has also been acting as sinister god of these nuisances to wage acts of terror against Pakistan with special emphasis on Balochistan region in order to destabilize it and sabotage CPEC in any possible way. Owing to the fact that Balochistan remains of key importance in the CPEC. Its importance has also made it Achilles heel for CPEC where hostilities are being conducted covertly supported by the foreign factions in order to make the Pakistan's growth stagnant. However, despite the challenges, since China-Pakistan Economic Corridor became a reality Balochistan became kernel for CPEC's prosperity.
The gigantic combo of 1+4 included Gwadar at its core along with energy, transportation, industry and infrastructural cooperation. In order to have secure, safe and feasible Gwadar its relative proximity must be developed too. Large portion of CPEC's investment and projects is been injected in Balochistan to facilitate the successful maneuvering of CPEC. Overall, Balochistan alone holds 16 out of 22 approved and 22 in-pipeline projects as mentioned by Chinese Embassy. It also has one of the largest energy project in Hub, which costs around USD 2 billion. Apart from the infrastructure and energy projects, CPEC also has done numerous social welfare projects such as contributing towards educational sector with cooperation from the locals. Faqeer Primary School is one such project where a primary school is being built on the land donated by an old man called Shair Muhammad.
According to the Minister for Planning, Development and Reform, Mr. Khusro Bakhtyar, western route development is an important development made possible by CPEC and it would attract a lot of commerce activity and ensure development of remote regions of Balochistan and Khyber Pakhtunkhwa. Other projects such as construction of International Airport at Gwadar, a Hospital and a Technical Institute e.t.c., are also becoming a reality now.
Blame it to the low literacy rate of region or miscommunication; CPEC is not warmly welcomed by inhabitants. There exist lots of doubts and concerns among the Baloch masses regarding this opportunity. CPEC can be used as the tool to refurbish the ideas and society of Balochistan and reconstruct the damaged bridge between federal apparatus and the provincial people. Dr Malik, the ex-CM Balochistan stated that 29 districts on Balochistan are living below the poverty line. With CPEC creating opportunities of employment can improve the living standard of the population that has expressed these grievances. Through education and providing basic facilities, people will be able to comprehend what CPEC is and how it will benefit them as well.
Water Scarcity is another huge problem that a larger proportion of province's population faces. Highlighting this, CM Balochistan, Jam Kamal Khan said that water sector projects can help improve the present conditions prevailing in the province pertaining to water scarcity. This definitely will assist in refining the image of Chinese investment and Federal government in the eyes of locals.
The reason that people of Balochistan have this notion in their minds that CPEC would not benefit them and it is just another gamble of state to pin them into the ruins is because they were never being told that what actually CPEC is and what opportunities are coming with it which are social and economic prosperity of Pakistan as a collective and its provinces as individual. When they were not addressed by Pakistan side the anti-thesis happened, they were fed by the anti-Pakistan camps and were exploited and used against Pakistan.
Nevertheless, if CPEC is fully ushered in Pakistan, it can make Pakistan a central player in the region's economic ranks. Developments in Balochistan under CPEC is being done with robust on ground affects but there still remains a catch for government in Pakistan. The government needs to make full use of CPEC's realities in Balochistan and include Balochistan and its people part of it. It is up to Pakistan to make CPEC an inclusive project for Pakistan and integrate the nation and provinces through it. Whereas not availing may result in not so appreciated results as it is visible now that foreign
Crisis of good governance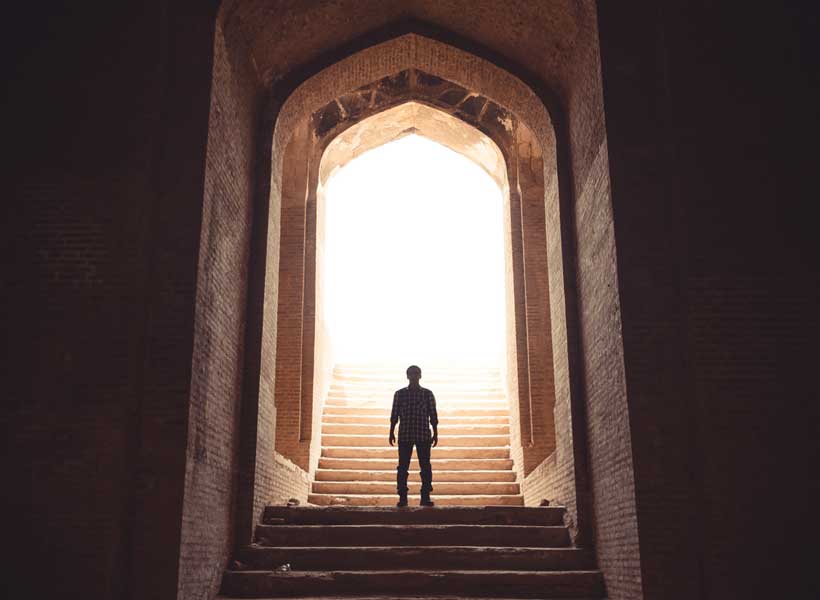 Good governance is one of the significant aspect of government in an country. Fair governance provides parallel opportunities, ensure rule of law, equal distribution of resources, accountability of affairs, efficient institutions, decentralization of powers, etc. On the contrary, bad governance give birth to gigantic issues and problems. As a result, ordinary people bear the burnt of inefficiency, mismanagement, and short-sightedness of the government of the day. The state of governance in Pakistan remained worse in past, but corona virus pandemic had made it worst of all the time. From nowhere, it seems better rather everything is going out of control.
During the time of crisis, national government do its utmost effort to provide relief to the vulnerable in country. It came to service of the people irrespective of political affiliation, race, color, and creed. Thus, distribute the dividend among them in fair and square. But, this depends upon the efficiency and potential of the government then it can come to rescue them. Otherwise, over burden them by adopting the exclusive policies.
Mishandling of the ongoing corona virus pandemic echoes the sorry state of governance in country. From the very first day when virus related cases are identified, government hardly paid the heed to warnings by World Health Organization (WHO), showed meagre interest to the calls by health experts. Owing to this reluctance, contagion spread nook and cranny of the country within no time. It also failed to coordinate the provinces to formulate a unified policy to contain the virus. Overall, it has affected more than 2 lac people, and caused few thousand deaths in country. Sadly, WHO has warned authorities to speed up testing as actual number of the cases is confirmed. The recent decrease in reported cases is due to low number of testing. So, Pakistan is still to touch the peak in coming days. although, it seems people at the helm of affairs are unmoved even after WHO warnings.
Moreover, worsening economic crisis is another addition into annals of poor governance in country. Globally, pandemic has brought all economies at standstill, Pakistan is also not exception. Amid the virus, lockdown has paused inflow and outflow of trade in country. Resultantly, recent economic growth is moving downward. It is estimated -0.4 growth rate in last fiscal year. According to International Monetary Fund (IMF), economic growth in next fiscal year will be -1.5 percent. on the other, World Bank (WB) predicted -2.6 percent. Apart from it, Pakistani authorities are showing – 0.4 percent growth rate in next fiscal year. Public debt had increased to 88 percent of gross domestic product (GDP). External debt and liabilities stood at USD 76.5 billion. Apart from it, about Rs. 800 billion loss was simply on account of revenue collection. Moreover, the first audit report of the incumbent has unveiled irregularities and corruption to the tune of Rs.270 billion in 40 government departments and ministries under its tenure. However, incumbent government came in power on the pretext of accountability, justice, and elimination of corruption. But, all in vain, things are getting more worse and worse after every passing day.
Further, sugar and wheat crisis in last month had exposed the lofty claims of people centric government. Despite the ban on wheat export imposed in July 2019, the government allowed exports of 48,000 tons, which fueled the price hike in the country. It reveals how much powerful and influencing are the mafias. Imran Khan led government formed committee to probe the crisis. Findings of the committee were shocking as it included people who are part and parcel of the government. The report of the committee brought on surface that billions of the rupees were made by creating shortage, and also factory owners gain billions in subsidy for export of sugar. Here, at the very outset government failed to overcome the crisis, failed to control the shooting prices in local market, and to make matter worse subsidize export of both items even there was ban on it.
After the mismanagement of sugar and wheat crisis, then came fuel crisis across the country. Previously, reduction in fuel prices to the tune of Rs.74 per liter was fallowed by sharp decrease in oil demand and consumption at global level due to lockdown amid corona virus. Gradually, oil started to disappear from oil stations, hue and cry increased, but no adequate action was taken by Oil and Gas Regulatory Authority (OGRA) to overcome the crisis. Against the mandatory stocks of 21 days oil reserves that Oil Marketing Companies (OMCs) are legally bound to maintain, the country was left with meagre reserves. The crisis intensified by the beginning of the June as country wide stocks decreased. Indeed, government has admitted that it was an artificial shortage, produced and managed by the OMCs. Undoubtedly, fuel shortage is over now when government has increased price of fuel up to Rs.26 per liter. It is only the masses who are bearing the brunt of crisis after crisis, even during this hard time of corona virus. however, government is doing nothing, except blaming hidden mafia for all economic misshape in the country. Thus, lacking efficient and people centric policies in country which ensure relief and assistance to face the pandemic.
What it needs to restore the good governance in country, through strong and independent parliament which make laws for citizens well-being, supremacy of the rule of law to ensure accountability across the board, de-politicization of state institutions in order to eliminate the culture of favoritism, exemption, and undue rewards and subsidies, public-private partnership to foster economic growth and development in country as well as making infrastructure better, human resources development through training institutions, and last but not least zero tolerance for corruption at all level.
How the reservation system of India is defining a new era of human rights violation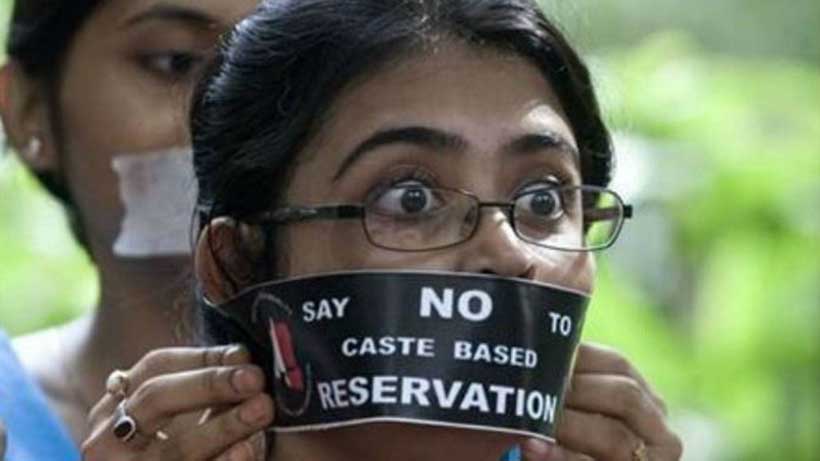 India at the time of its independence made a provision to reserve around 22 per cent of the seats in education and government jobs. The lawmakers did this with an intention to uplift the socially marginalised class of the society (which includes Dalits and the tribals) but with the time this system raised some serious concerns. These concerns did not come until the application of another 27 per cent of reservation provided for the other backward class (OBCs) of the society. The move was completely motivated by political earnings and raised the total reservation from 22 per cent to around 50 per cent.

Here, one of the problems with this system is that anyone who comes from the reserved section can take admissions and jobs with very fewer marks as compared to the unreserved class of the society which somehow jeopardizes the quality of education and industry. Moreover, a very low cutoff mark for the reserved candidates is victimising with those who fight in unreserved class. Now many of you are wondering how it can be decided that someone would fight in the reserved category or not. The answer is simple and straight if someone takes birth in Dalits, OBCs and tribal's family then he can enjoy the facility of reservation. It totally depends on your birth. Also, this system claims around 60 per cent of the Indian population. Alas, the low cutoff for these reserved category people is sinking the talent of the country in sadness. Now, Imagine a system which produces a pool of teachers who scored in negatives in their exams. This is exactly what's happening in India. In one of its largest states Rajasthan, many candidates got selected by just scoring in negatives. These teachers who were not able to score even zero marks are teaching maths and science in the government schools and colleges. Even for the top engineering colleges students with an unreserved class have to score four times as compare to the reserved class students. This disparity and segregation is killing the young gifted brains and prefers the worst. In IITs, which produces top engineers of the world, the last year cutoff for the unreserved category is twice to the reserved category students. This means if perversely, you took birth in any of the unreserved class then you are supposed to score as twice or sometimes thrice the students of the unreserved class. Ominously, this highly convoluted system dooms the talent of the country.

This is why many of the meritorious and highly compatible students are not able to take admissions in the top science and technology colleges. This trend recapitulates in Jobs and also in some contractual services. The bureaucracy of India is not working fine. Everything is in chaos, thanks to the reservation system. The major dent which this system has done on India is the destruction of science and technology. The reserved seats in space agency like ISRO and defence sectors are pushing India backward. In a result of this, still, India has to depend heavily on the foreign powers in an order to satisfy its technological needs. Whereas, its bystander China is leading a way forward in terms of science and technology even though both countries have nearly the same proportion of the men power.

Due to heavy reservation and the worst application of this system, many of the bright students move to Europe or in the United States. Adding to this, one of the states Tamil Nadu has a reservation ceiling of 69% in Jobs and education. This is pushing students of the unreserved class to move out of the state or even from the country. Sundar Pichai, Ceo of google's parent company Alphabet is the best in explaining what I am trying to say. Sundar Pichai is an IIT graduate and has its roots from the Tamil Nadu but heavy reservation and fewer opportunities drove him to the United States.

Apart from the issue of talent flushing, it is also under-representing the unreserved section of the society. In Tamil Nadu, one of the unreserved class is Brahmanical society who lost their representation due to disturbing reservation policies. Jotting down that this society is one of the leading educated society but reservation brings down their talent as well as their representation. Not only reservation, but this unreserved class is also suffering from the suffocating caste-based policies of the government. Due to their social structure, they are obliged to pay more for the government services as compared to the reserved section.
This unreserved class is like the slaves of the colonial era who have to pay more for the services and in return received humiliation. The amount of humiliation can be calculated by this that a poor student from an unreserved category has supposed to pay thrice to the rich student of a reserved class. Moreover, the voice of these unreserved class people in India has no social status as many of the Dalit writers and activists who come from the reserved category is disseminating false and irrelevant information about the Brahmins, Rajputs and Baniyas who belong to the unreserved section of the society. The bombardment of these scripted articles comes from the mainstream media outlets where these Dalit writers accentuated more on propagating false writeups.

However, a small section of reserved society also wants some changes in the existing structure of the reservation. In spite of all these things, some leaders from the Dalit society has made their caste-based political organizations who engage in abusing Brahmins and the people from the unreserved section. The amount of hate and violent thoughts they are carrying can be anticipated by a report prepared by a Delhi based news portal, Falana Dikhana. This portal exposed their one of the highly recognised leader Chandrashekhar Azaad who used to write sexual, offensive and hateful words for the female tweeter users who belongs to the unreserved class. The comments were made by the official verified account of the Dalit leader. In its series of reports, Falana Dikhana tells the truth of these Dalit leaders and how their nexus is working in abusing the Brahmins and the unreserved class of the society.

The condition of unreserved class in India is just like a slave. Whether its to take admissions, paying fees or to take jobs they are compelled to suffer. They die daily, not once but at every moment.
India's Stance on the USA-China Cold War
Amidst the USA and China's tussle encompassing trade war and COVID-19 blame game, India and the other Asian countries consequently have to sustain the damage. It is manifest by India's current strategies that it is all set to establish alliances with the West which is contrasting to its past reaction of staying neutral.
The country took the neutral path in 1961 when the then Prime Minister Jawaharlal Nehru signed the Non-Alignment Movement. It continued to foster its cordial ties with both the power blocks – USA and Soviet Union, presently Russia. For many decades it has managed to balance its relations with major powers of the world. India had conceived the notion that it wasn't the right time to crush between other's agendas and it found the conflict-ridden situation lucrative for itself which was discernible from the support gained from the USA and allies as well as China and Russia. However today's world scenario demands for the nation to take a stand. China, India's neighbour, is exhibiting fast and aggressive growth. It is hostile in doing so and is manoeuvring to change the world order while expanding its territories and its imperialism. India and other countries are at threat and thus must act together to curb its rigorous policies.
China's Escalating Pressure on the Asian Countries
China has been persistently exerting military pressure on many Asian countries including India. The Galwan Valley standoff which emerged on May 5 managed to take a violent turn on June 15 when 20 Indian soldiers died in the scuffle. Since then there have been several diplomatic talks between the two opponents but all in vain so far because the troops disengaged marginally. China's hostility nevertheless is not only restrained to India, it extends to other Asian nations – Vietnam, Malaysia, the Philippines, Taiwan and Japan.
Foreign Ministry of Vietnam claimed one of their fishing boats was ambushed on April 2 by two Chinese ships close to the Paracel Islands which China claims of its own. On April 14, Haiyang Dizhi ship was spotted in Vietnam's Exclusive Economic Zone according to Marine Traffic's report. Haiyang is the same ship that was recruited to explore Vietnam's oil-laden parts of the sea. The tension between Beijing and Hanoi are on rise ever since in the South China Sea.
Malaysia faced China's wrath on April 16 when Haiyang Dizhi 8 survey ship, flanked by more than 10 armed China Coast Guard and maritime militia vessels, commenced shadowing a drillship, West Capella, contracted by Malaysian oil firm Petronas to comb for oil off the coast. This Chinese action engendered reaction from the USA as it sent its warships to the area.
The Philippine Foreign Secretary Locsin informed that a "radar gun" was pointed at a Philippine navy ship off Commodore Reef in the Spratlys in the month of February. This radar aims weapons on a target prior to an actual attack. He added these actions were both violations of international law and the country's sovereignty.
A worrisome event that jolted Taiwan was intrusion of Chinese bomber and fighter planes in its air defence identification zone, not once but eight times in the past two weeks. The country became wary immediately and has deployed its patrolling jets to chase away Chinese's. Taiwan and China's clash dates long back when Taiwan acquired its de facto independence from China but with the current inclement international relations climate China bas been subjugating the neighouring country evermore.
Ishigaki in Okinawa, Japan has passed the bill to rename Senkakus island chain which is a disputed area between Japan and China. In April, Japan kept silent but worriedly watched Chinese aircraft carrier Liaoning along with its strike group making the first trip through Miyako Strait.
Above listed incidents are some of the very recent ones. China has bolstered and showcased its military, air force and navy prowess in the Asian region to allegedly divert world's attention from the pressing demand of pandemic's investigation. The USA and China have meshed their horns in this indefinite brawl but the countries in Asia have to pay its price. India has leaped towards the West in its reaction to the Chinese blitzes.
India's Alliance-Build Up with the West
USA and allies have yearned for India's partnership in their collaborative efforts to mitigate China's expansionist conducts. For many years India had played neutral in their conflicts but only recently it has started taking side. The Western powers want India's involvement because it is the world's largest democracy countering the largest autocracy and because of its proximity to the Dragon.
With China encountering allegations over the pandemic, India has taken steps that have filled West with the confidence that their goal is near to completion. The friction between India and China has swayed the Elephant into discreetly shaking hands with the Western allies. This push has led to various deals and alliance-build up between the two.
India-Australia defence deal signed on June 4 allowed them to nurture a comprehensive strategic partnership. This deal meant access to each other's military bases that will bolster their military exercises and exchanges in the Indo-Pacific region. This will also pave way for Australia's comeback to the Malabar series of naval war-game and thus succour its involvement in the Quad.
India-USA too have deepened their defence cooperation. On November 26, India and the USA carried their first sea, land and air exercises, Tiger Triumph, which was inline with the 2018 pact between the two that bestowed them to share sensitive information and strengthen their military partnership to counter China's growing maritime influence in Asia. In February this year, Donald Trump announced they would ink a $3 billion arms deal in the near future. Both the nation's commitment is conspicuous from their cooperative military exercises and deals to deter the Chinese malign activities. Siemon T. Wezemen, Senior Researcher at the Stockholm International Peace Research Institute stated, "India is now at that level where it's basically like a NATO partner even if there's no alliance."
India-France too enjoy collaborative defence undertakings. In February, India-France joint patrol was conducted from the Reunion Island. For this venture P-81 was deployed with a French Navy personnel on board. Furthermore 36 Rafael fighter jets will be delivered to India soon. It is obvious that India-France's military-to-military engagement and defence deals have shown an upsurge.
India has recently secured the chance to play a central role during the pandemic as Dr. Harsh Vardhan took the seat of WHO's Executive Board Chairman in May. In addition, India has bagged the support of 184 nations for United Nations Security Council's non-permanent chair.
From May 3-9, India joined the USA, Japan and the Philippines in the South China Sea which trumpeted its warning to China. Donald Trump has proposed to expand G-7 by giving membership to India, Russia, Australia and South Korea. It is an attempt to unite allies against China. The Dragon is not the member of this alliance even though it has the world's largest population and is the second largest economy. Russia being an ally of China has shown interest in membership but also called it biased. Russian Deputy Foreign Minister Sergei Ryabkov said, "I believe that the G7 as presented by the American side reflects a somewhat one-sided view of problems, if only because China is not among those invited to that group." It is gauged that the West is trying to manufacture new alliances to sideline China.
With a similar motive, D-10 got proposed by Boris Johnson, he conveyed his wish for India's membership to discourage 5G Huwawei Company's expansion. This alliance would be exclusively of 10 democratic member countries to engineer an alternative source of 5G technology as they suspect China's 5G dubious and involved in cyber-espionage. Additionally, there is prospective revival of the Quad which is generally compared as the North Atlantic Treaty Organisation (NATO) of Asia that will counteract China in the South China Sea.
From the above discussion the deduction is that India is sailing with the West. The Elephant is eager to build stronger relations with them to get assistance to deal with China. However, China has been sensitive about India's growing ties with the West, particularly with the USA.
Conclusion
India's stride towards tying friendship knot with the West has become a reality. Its aim of securing larger profile in the international organisations has moved a step forward. India's stand on the Cold War between the USA and China is noticed and realised by the world. More multilateral ties await India, but India must stay wary of others agendas and safeguard its own interests in signing off various deals and accepting membership of alliances.