Women Contribution in the "Muslim Global Economy"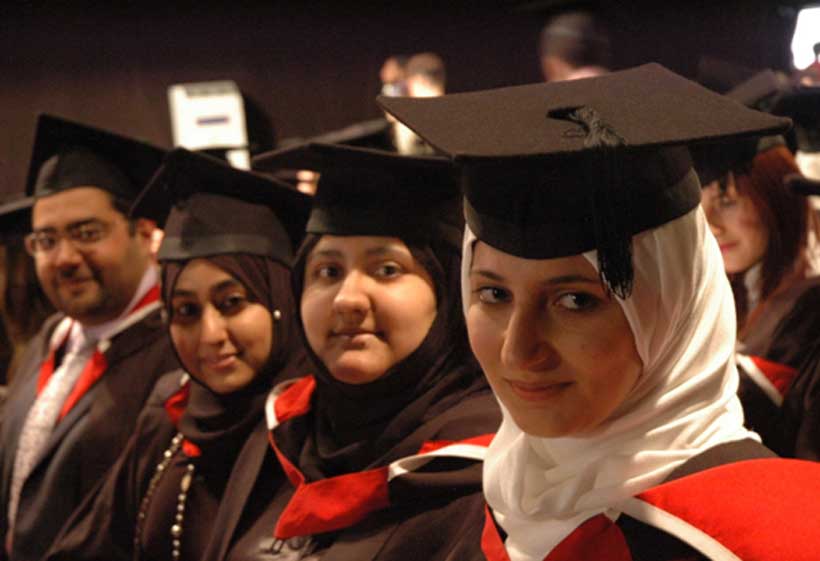 Globalization and technology have unlocked a range of economic prospects for women, providing them new role models beyond their own communities. Muslim women, particularly those with education, are choosing to exercise their knowledge, understanding and empowerment outside their homes, stepping into a realm unforeseen by their mothers and grandmothers generation.
The Western political discourse is overwhelmed by the economic rise of China and India, the subject-matter of "Muslim Global Economy" and particularly the exponential role women have over the years played in making it a reality has been generally ignored. The "Muslim World" despite compassing diverse culture, geographies and culture remains to share the common flag of Islam. Despite the general difficulties arising as a result of internal and external state challenges, the Muslim states contribute to an overall of 12 percent of the global GDP and one-fifth of the aggregate population. The top-end of states in terms of per capita incomes including Saudi Arabia, United Arab Emirates, Qatar and Kuwait to a name a few, followed by upper middle income countries including Malaysia, Turkey, Iran, Jordan and Pakistan; and lower middle income economies such as Morocco, Bangladesh, Egypt and Tajikistan. Muslims are younger than the global population average, with a median age of 23 rather 28 writes Saadia Zahidi of World Economic Forum writes in Fifty Million Rising: The New Generation of Working Women Transforming the Muslim World that they "own the Muslim world's 'baby boom'." It is also added the younger generations of Muslims are relatively more educated, holding a positive attitude towards the use of new technologies with an inclination towards democratic reforms in the state apparatus.
Traditionally, women were a minority in education, a trend, which has greatly changed over the years making them majority university students in the Muslim world. In Indonesia, women's university enrolment has increased from 2 percent in the 1970s to more than 34 percent at present. In countries such as Kingdom of Saudi Arabia, about ten years ago only 30 percent women of university age women attended college or university. Today, the figure has risen to 50 percent, a rate that is higher in proportion to than that of India, Brazil, China and Mexico. Such trends have allowed for emergence of "new base of talent," adding to the skilled workforce of the Muslim world. Zahidi writes that Muslim women have stemmed a "Fourth Industrial Revolution" by actively participating in disciplines of science, technology, engineering and mathematics. In countries such as Brunei and Kuwait, the figure surpasses even that of participation by men.
At the turn of the millennium, fifty million women joined the Muslim economic workforce which Zahidi calls as "underreported revolution happening for women, with the arrival of the largest and most education cohort ever to have entered their economies of labour markets at any one time". There were 100 million working women at the start of millennium, a figure that has been exponentially risen to 165 million, an increase of more than 60 percent in less than 20 years. Working women therefore represent 40 percent of the 500 million women contributing in the Muslim economies. Labour force participation rates vary from 75 percent in Kazakhstan to 56 in Indonesia and Malaysia, followed 45 percent in UAE, 35 percent in Turkey and 30 percent in Pakistan, which are growing at a faster rate for women than for men.
Women in the "Muslim Global Economy" who are working have an aggregate income that amounts to over $1 trillion, which most certainly proves that investment in women's education pays off considerably for the state's economy. If equal participation in the workforce for Muslim countries is achieved, a hefty $6 trillion to their incomes may be added. In the Middle East alone, female labour force participation rising to its full potential by 2025, could increase the region's GDP by 47%, according to McKinsey.
As the numbers of working Muslim women grow, the implications of their rise go well beyond the borders of the Muslim world. Furthermore, one in ten of female is a Muslim woman. In fact, there are already more working women across the Muslim world than there are in the US or the EU. Their economic fortunes will determine the prosperity and stability of their own countries, and, by consequence, of the global economy.While the rapid rise of working women across the Muslim world is new, today's cohort of ambitious businesswomen can look to history for a role model. The first convert to Islam was a businesswoman, a wealthy merchant named HazratKhadija, who hired the Prophet Muhammad(SAW) and sent him on a trading mission from Mecca to Syria. She became his wife, and financed the supporter of the new religion in its early days.
Governments need to catch up to the new realities of the growing legion of female workers, employers, taxpayers and consumers, in particular by broadening access to finance, transport and technology. They therefore must encourage female education, entrepreneurship and training, and incentivize businesses to hire, retain and promote women.
Iran: Trade centers in regional countries to spur non-oil exports
Reimposition of the U.S. sanctions on Iranian economy has led the Islamic Republic to reduce its dependence on oil revenues and elevate its other sources of income instead; while increasing non-oil exports has come as the most significant approach in this regard.
To expand non-oil exports during the sanctions time, Iranian economic and trade organizations have been defining some strategies and resolved to pursue them vigorously.
The major strategy is to focus on the neighboring countries and the trade partners in the region, and it is in fact one of the top priorities of the government for defying the U.S. sanctions.
Iran shares border with fifteen countries, namely the United Arab Emirates, Iraq, Turkey, Afghanistan, Pakistan, Russia, Oman, Azerbaijan, Turkmenistan, Kuwait, Qatar, Kazakhstan, Armenia, Bahrain, and Saudi Arabia.
Based on the data published by Iran's Trade Promotion Organization (TPO), the value of trade with the neighboring countries stood at over $36.5 billion in the past Iranian calendar year (ended on March 20, 2019); that is about 41 percent of the country's total non-oil trade in that year.
It is while the head of Iran's Planning and Budget Organization (PBO) says the government is seeking to double the value of non-oil exports to the neighboring countries in the next Iranian calendar year (March 2020-March 2021).
"Based on the targets set, we (have to) bring the non-oil exports to $48 billion from the $24-billion that we currently have," Mohammad-Baqer Nobakht has stated.
And as announced by the officials in the Ministry of Industry, Mining and Trade, the necessary planning and investigations have been made for achieving this target.
One of the major strides to materialize this objective is opening trade centers and offices in the neighboring and regional countries.
Iran has already set up trade centers in some neighbors and negotiations and planning are underway to open some centers in other regional countries.
Industry, Mining and Trade Minister Reza Rahmani has said that Iran is going to open business offices in some of the strategic countries in the region including Iraq, Syria, Turkey and Lebanon.
In last March, the country established a center in Baghdad for marketing its products in the Iraqi market and also expand the exports of its products to its neighbor.
The center has been set up by Iran's Exhibition Projects Management Company to hold Iranian exhibitions in Iraq in a bid to increase Iran-Iraq bilateral trade, boost Iranian production level, and exchange information and technical knowledge between the two countries.
Also, Iran and Syria have agreed on establishment of an Iranian trade center in Damascus. Equipping the trade center is in the final stages and it will be opened soon.
"Many businesses and companies have signed up to have booths in the trade center, and now the map for the center have been prepared and we have presented it to all applicants to lease the units based on annual contracts," Keyvan Kashefi, the chairman of Iran-Syria Joint Trade Committee, has said.
Such centers are mainly aimed at facilitating exports to the target countries, while also acting as some platforms for introduction of Iranian products in those countries, in addition to preparing some proper condition for Iranian traders and businessmen to get acquainted with the potentials of those markets.
Last week, a deputy head of Trade Promotion Organization announced that the organization will issue permits for the country's plastic and polymer industries unions and associations to set up trade centers in the target countries in a bid to facilitate exports of these products to those markets.
Making the remarks in the first meeting of the Plastic Products Desk of TPO, Farhad Nouri emphasized the important role of private sector in exports of Iranian non-oil products and said his organization welcomes and investigates any suggestion for expansion of these products exports.
During the meeting, the participants mentioned the necessity of establishing some centers in countries like Kenya, Kazakhstan and Turkmenistan, in addition to more supportive policies for entering the markets of neighboring countries.
Also, Iranian Electrical Power Equipment Manufacturing and Provision Company (known by its Persian acronym SATKAB) has recently announced that through establishment of some offices abroad the company is trying to lay the ground for more activity of Iranian companies in the markets of target countries and boosting the export of technical and engineering services to those markets.
Mohammad-Vali Alaeddini, the managing director of the company, says that setting up such offices in the target countries help the Iranian companies have a stable presence there to continuously identify the requirements of those markets to meet them and boost Iranian exports.
So, while the government is seriously following up the plan for establishment of trade centers overseas specially in the neighboring and regional countries, it also plans to set up some offices just for some specific products in the target markets to increase exports of those products.
From our partner Tehran Times
Chamber of Commerce: A new world of digital future
Individually and collectively, the Chamber of Commerce of the world will play a very critical role on platform economies and what took 100 years in rich trading history the digital age will achieve in strides of seconds and also provide wings to small medium enterprises of the world…but how?
If we compress the last 100 years in just one minute: some 30 seconds ago, computer revolution started, 20 seconds ago the great flood of free technologies broke the dams and 10 second ago the extraordinary rate of progress measured for robotization and artificial intelligence…now if we extend only five seconds more into future some billion white collar workers appears marching downtown boulevards of the officeless, workless, jobless world as depressed souls or angry mobs.
Hold the clock right there and sound the alarms.
Why the fire drills; the robo-powered-AI-centric-platform economies of smart nations now start claiming their own image supremacy on global economic performances and productivity indices. A hyper-performance-centric working citizenry awakens entrepreneurial intellectualism rafting above floods of free technologies setting new standards. New divides become highly visible; digital-divides chasing mental-divides and micro-power-nations fixing global issues where super-power nations failed. Russian President, Vladimir Putin Says… "Whoever leads in artificial intelligence will rule the world" … not so fast Comrade Leader…AI is not that smart, the ground reality who ever leads in creating national skilled-citizenry will lead because when Western economies face workers with first-world-performance erupting from third-world-nations and while first-world-nations unable to compete a new upside down world order starts to emerge. Corporate culture of developed economies must exist to survive via lifelong-learning or simply fade away. AI robotization will only work when surrounded by critical-thinking, human intelligence and entrepreneurial intellectualism otherwise overly robotized nations become just Monster-Toys-R-Us warehouses of dystopian world.
Five seconds on the clock; countdown to economic survivability starts…
To save the nation from economic chaos, how fast the national digitization of economic infrastructure must develop, how and why? To quadruple exportability, when will national mobilization of midsize businesses start improving innovative excellence and revive exports, where and how? To attract FDI when will the new prioritization apply on lifelong learning and human transformation, the best new measures, how and when? To save the planet where nations failed, how entrepreneurial intellectualism will solve global climate agenda, issue by issue, nation by nation, when and how? Combined success will create harmony, tolerance and diversity otherwise feeding populism and now call for bold open national debates. Megaphone please.
Anything less on economic performance on barren and charred landscapes the rise of restless citizenry and populism will be serious problem, now all depends on creating tactical battlefield formations of entrepreneurial mobilization to achieve local grassroots prosperity, the Chamber of Commerce of the world suddenly appear with distinct bright future ahead…lets enter the Chambers
The Future of the Chambers of Commerce on platform economy: Scattered across some 200 nations over 100 years, there are now 11,000 Chamber of Commerce with 45 million combined members worldwide. There are also some 100,000 National Trade Associations all serving the business communities, local/global economies and national leaderships, Bravo trade groups, very well done indeed.
International Chamber of Commerce ICC under the leadership of Secretary General John Denton said, "The global network of 12,000 chambers of commerce plays a vital role in defending and promoting the interests of business large and small and in delivering the message that business has a part in bringing solutions to address the shared problems we face as a global community…"
Under powerful clouds of AI technology driven platforms, this mammoth global assembly on its way to become 1000 times more powerful with integrated capabilities. With so many specialized services already offered by the Chambers, here we focus on large memberships isolated as critical factor on creating uplift in grassroots economy by placing a portion on digital platform.
The 45 millions businesses dancing of platform economy: Imagine if out of the 45 million members worldwide only 10 million members representing small and medium businesses were on a global digital platform; each member fully and properly showcased on what they produce, what they export, where and what are they seeking to expand into global markets and who are they and what are they offering in trading and collaborative alliances. Imagine, if only ten million members interconnected and exchanging ideas and all that in one single afternoon, what possible economic activity would they produce for their own local grassroots prosperity?
Pentiana advanced platform of exportability connecting five continents on five points of prosperity. With thousands of Chambers trying to deal with platform economy execution to boost their own power plays in the global commerce. In this digital transformation driven revolution, Pentiana project is only selecting 100 Chambers in phase one to select 100,000 SMEs and in phase two 1000 Chambers to reach 1,000,000 SME and later 10 million in phase three.
By design nouveau-revolutionary, by style mobilization-centric, and by action deployment-ready, by results transformational; this economic-friendly thought leadership from Pentiana is pragmatic approach to shake down lingering slowdown on global exportability and challenges midsize business economic management nation by nation across the world and offers immediately deployable solutions. Platform economy allows such mobilizations; global-age provides the right battlefields. Mostly, not dependent on new funding, rather deployment craved and execution starved.
Facing Reality; today, Platform Economy can shrink a tall skyscraper into a Rubik Cube and toss it into an AI cloud. These platforms are NOT about eliminating jobs but allowing citizenry to stand up to world-class trade with better exportability by engaging and transacting with 100-200 nations all within one single afternoon. This is about, maximized optimization of technology and extreme human talent development via national mobilization of entrepreneurialism. A brand new understanding urgently needed.
The 50th WEF Forum Davos 2020 is a proof of hard work and vision of the living legend on global economic staging, Dr. Klaus Schwab and his teams. Half century later aggressively sought the new economic systems and digital platform economies to provide vision and new champions. Somewhere and all along small medium business enterprises stays isolated.
Why LIVE conversations: Bold and authoritative debates are urgently required that will go deeper and enable trade-groups to fully understand the generational transformation outcomes uplifting towards Platform Economy. Only high level LIVE streamed debates offering real value and solutions across all SME base of any nation will create the uplift. Why open invitation: Entrepreneurialism by nature based on diversity, tolerance and equality, once many millions of SME are uplifted on digital platforms millions "showcasing" their talents and excellence other will join and enjoy the power of digital age and global collaborations.
The future is knocking; just open the doors
Davos 2020: Missing are economic development revival kits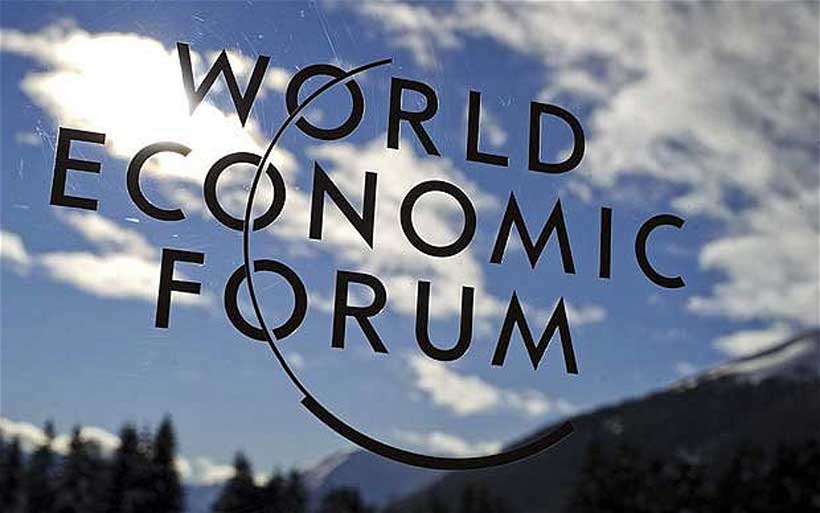 The eternal light of prosperity: the advancing struggle of mankind, the basic principles of productivity, and the fundamental rules of creating an enterprise, they all speak of real value creation and not value manipulations. Today,in the fog of chaos, no other sector as neglected as Small Medium Business Economy, for being too small and not shiny enough for election podiums or not rich enough for hidden paradises, but now awakening under powerful clouds of technologies can fix the global economy issues and requires bold entrepreneurial leaderships. Why is WEF Davos 2020 missing fierce debates on such topics? Now let's explore some bold solutions…
The 20 Step Survival Kits: The following 20 suggestions are keys on survival kits like national mobilization of entrepreneurialism to improve grassroots prosperity and how integrated deployment of platform economy will save them from populism and restless citizenry. Intense and honest debates with authoritative discussions are prerequisites.
Declare all costs as eliminated and adjusted on all aspects:
All fees and costs for any new business set up anywhere within the nation, tax them later
All business telecommunication costs for SME to almost zero for first five years
All public sectors officials intensely trained on entrepreneurialism to uplift global trade
All college education, all university education fees returned in double for anyone engaged in SME
Make if official and national policy on massive immersion on such fronts
Create mobilization of diversity as a national gift on global business expansion
Create exportability revolutions via protocols of national mobilization of entrepreneurialism
Create a 24x7x365 culture and redefine productivity routines of national workforce
Create work-elimination replaced with lifelong-learning as new critical thinking force

Make it regulatory but free and with full support for every SME. Digitization of midsize economy and all surrounding logistics full free access. The world of commerce is just an open battlefield, where well trained and well equipped on free-technologies will shine, rest drown. Discover mobilization and create instant landing visas for armies of foreign entrepreneurs. Dive deeply on global entrepreneurial movement, study, why Asia dwarfs what once was the mighty entrepreneurial march from the West.
Make immigration as a national super talent base and global development source. Once digital platform economy concepts well understood the public service sector would become comfortable with such tasks. Create free high class global-age "showcasing" of every single SME within a nation. This is a new global age revolution on how to create access and utilize digital platforms to pump grassroots prosperity.
Make mandatory transition across the nation: Critical Thinking and export-skills are essential prerequisite and minimum working criteria. What the last generation of new students missed in the classrooms. Entrepreneurialism as main bloodstream of national economy at all levels of trade. Eliminate fears and hostilities towards out of box thinking and failures, as failures are steps to success.
Create Small and Midsize business economy focus as the key driver of grassroots prosperity. Scattered across western nations are the super talented, experienced small medium enterprises, in need of uplift and increase the productivity of their local areas. Create national debates to get lip-service out with honest and real hardcore discussions. Without honest and bold dialogue nothing done.
Embrace Futurism with futuristic literacy – nationally change policies
Erase the fears of robots, as humans should only fear their own incompetency
Enforce national workforce become skilled experts with platform economy and not social media
Fire the first person for saying they have no new funding to bring change
Fire the next person for saying they are too busy and have no time to bring change
Achieving Dramatic Results:
Given the right conditions, say within any nation, a million SME supported on such key aspects of global growth, on the forward march will uplift local grassroots communities; something currently unknown for being too entrepreneurial in nature, untouched for being too fragmented and unpracticed for serious lack of entrepreneurial staff in public and private sectors and governing authorities are killing growth and this is where the next SME revolution hidden. The Chambers of Commerce are on digital transformation track and advancements on "showcasing" their entire membership with a global bounce are the right way to help 11,000 Chambers and their combined 45 million members to spread their wings on exportability. All of the above is possible due to free overflow of technologies.
Future-Mindset: These are specialized topics, demanding global age understanding and digital platform savvy execution models. Why emerging economies are doing better on SME? Why a billion new entrepreneurs are on the march? Why they are upbeat and how a new global phase of entrepreneurialism has started? Silence will further pushdown western economies on entrepreneurialism and therefore these topic demands bold and authoritative discussions to play the global chess.
Start with economic development kit in your own regions, right away.
Rest is easy