China's Assertive Encroachments in South China Sea
The month of July 2019 witnessed China assertive postures undermining the Permanent Court of Arbitration ruling (PCA verdict of July 2016) which dismissed China's claims of sovereignty on the South China Sea islands. It has forcefully reiterated its illegal 'sovereign' jurisdiction on South China Sea and the adjoining areas. On July 19,Vietnam's Foreign Ministry's spokesperson Le Thi Thu Hang has asked China to end violations of Vietnamese Exclusive Economic Zone (EEZ) and withdraw its survey vessel Haiyang Dizhi 8 from Vietnam's waters. China has carefully undermined the UNCLOS and has sent its survey ship in Vietnamese EEZ. The purpose was to earmark and assert its 'self-declared rights' on the waters closer to the other claimants. Earlier, this month China Coast Guard ship Haijing 35111 threatened Vietnamese vessels by maneuvering dangerously. The Vietnamese supply ships were providing logistical support to Japanese-owned oil rig- the Hakuryu-5 which was leased to Russian oil company Rosneft. The location of the incident was 370 km off Vietnam's southeast coast in exploration Block 06.1. Rosneft, has leased Japanese rig to explore oil and gas in Vanguard Bank. It is also involved in Block 05.3/11, and has been developing the Nam Con Son Pipeline project in Vietnam.
The recent activity of oil and gas exploration undertaken by Rosneft started on May 12, 2019.Addressing Chinese threats, Russian foreign ministry spokesperson Dmitry Peskov had earlier stated that "As far as we know, the company has already made a statement that it works exactly in line with the obtained licenses". A Russia jurist has also asked Vietnam to seek international support to protect its interests and rights in the South China Sea. In response to Kremlin statement, China's foreign ministry admonished saying "any state, any organization, any company or individual cannot, without obtaining permission from Chinese authorities, carry out exploration activity in the maritime area under China's sovereignty". This is complete disregard for international law and norms governing international order at sea.
For China, Vietnam has always been a challenge because of its close ties with major powers such as the US, Russia, Japan and India. The group sail which was undertaken by India, Japan, Philippines and US in early May 2019 further increased the anxiety of China. During the group sail the four countries undertook activities such as underway replenishment, formation manoeuvering, and cross-deck flying. Tensions between China and Vietnam escalated when Haiyang Dizhi 8(Chinese survey ship) conducted a 12-day survey of waters escorted by the three Chinese coastguard vessels as China has tried to intimidate the international community, and the Vietnamese navy to accept its suzerainty in those waters. The incident has been deplored and criticized by the US National Security Adviser Michael Bolton. He said 'China's coercive behavior towards its Southeast Asian neighbors was counterproductive and threatened regional peace and stability'. US state department has called China's recent incursions as "bullying behaviour". Chairman of the US House Committee on Foreign Affairs Eliot L. Engel in a strong statement said, "I stand with Vietnam and our regional partners in condemning this aggression. The international community must continue to uphold the rules-based order and international law. I call on China to immediately withdraw any and all ships from the territorial waters of its neighbors, and to put an end to these illegal bullying tactics".
Strategic experts have often referred to this strategy of China as the salami slicing approach but the recent encroachment and area access denial activity along with three months' fisheries ban and using its naval ships to earmarked its self-proclaimed 'sovereign' maritime waters is dangerous for the freedom of navigation and the security of the maritime trade. This time China's salami slicing has gone a step further and it is 'Hammer and Tongs' approach where hammer follows the tongs to meet its strategic objectives. The history of developments in South China Sea in the last decade has been dangerous and at times leading to minor skirmishes. This involves the stalking of the US ships in 2009 and China's use of fishermen militia to meet its dual objectives of patrolling through civilian means and using force to impose its will. In 2011, Chinese patrol boats intruded 120km near the Vietnamese coast and snapped a submerged cable drawn by Binh Minh 02(the survey ship). Further, these assertive maneuvers have led to anti-Chinese riots in Vietnam in the past and also attacks on the Chinese manufacturing units. Earlier in 2019 China has used fishing boats militia to harass US ships in South China Sea.
From Vietnam's perspective, the recent developments have aggravated tensions because of ASEAN's inaction and US ambiguity about these islands. In the current context there are three possibilities which need to be undertaken by major dialogue partners such as India, the US, Japan and Korea along with Australia. Firstly, it should strengthen its dialogue with dialogue partners on specific issues of security to a certain extent, defining South China Sea as special case. Secondly, the non-traditional security issues have crippled ASEAN in terms of addressing core security issues and developing a politico –security community. Thirdly, ASEAN nations should recognize status quo related to the islands occupied by the claimants, and work towards unilaterally adopting the Code of Conduct in South China Sea.
The recent draft agreement on Code of Conduct (CoC) is irrelevant as China never takes any international or regional obligation in word and spirit. China, on its part, has enforced de facto sovereignty over Paracel Islands. The basic issue is the resources both energy and mineral resources in South China Sea, and given the fact that Blue economy is gaining traction the crisis might further aggravate. Chinese fishermen militia has been matched with Vietnamese fishing community are vying for the third richest fishing ground in the world. The problem so gets compounded with the inactivity of the multilateral organizations, confusion among the claimant states, and the possibility of China exploring the bilateral solution with countries such as Malaysia and Brunei.
The pertinent question which arises at this juncture is whether the international community and ASEAN would do anything to resolve the crisis or would wait for the Chinese diktats on the subject with occasional assurance of peace and tranquility in the strategic waters. The major players should undertake group sail on a regular basis and also surveillance sorties to create conditions and make China understand that any provocative measures would draw international attention and also global powers. As already countries such as France, UK and Canada have expressed concerns related to the developments in South China Sea. The other issue is whether these activities undertaken by China dilutes the provisions of Article 2(e)- 'Renunciation of the threat or use of force' of Treaty of Amity and Cooperation(TAC) which is a necessary prerequisite for engagement with ASEAN. China entered TAC with ASEAN in 2003. If it is so then the discussion should be started in the ASEAN and its associated organizations. Any dialogue partner which violates the provisions should be removed from the organization.
For Vietnam it is imperative to look for possibilities to protect its interest in the EEZ and not only statements in Non-Aligned Movement but the issue must be raised at UN also. The questions are that whenever it comes to implementing the UNCLOS related to P-5 countries and the provisions thereof, the international community looks the other way. Vietnam also should seek attention of other dialogue partners and brief the envoys of the dialogue partners on this. Countries like India, Japan, the US and Australia would have to activate Quad to take proactive and responsible approach. Otherwise not only freedom of navigation but also over flight would be hampered in a 'hammer and tongs' way. China must also not forget that coaxing and coercive maneuvers have at times forced smaller countries to engage and invite big players and lease those bases.
Authors: Arlene J. Schar and Dr. David Leffler*
The movie Wag the Dog was released a generation ago, one month before a presidential scandal which invited comparisons between that film and the reality of that time. Now, 23 years later, we find ourselves in the midst of yet another presidential scandal; one which has made this movie once again relevant to our times.
The premise, which hits uncomfortably close to home, is about a war fabricated to deflect attention from a president's indiscretions. War is described as "show business" with all the trappings: slogans, nicknames, theme songs, and even merchandizing to show solidarity; all orchestrated by a media intent on projecting a party's "alternate reality" on an unsuspecting public.
However war, whether fabricated or not, is serious business and there are casualties. Iran has recently admitted to unintentionally shooting down a Ukrainian passenger jet, blaming human error and "US adventurism" for the crash. Human error can happen, and can be especially heightened during times of war. 176 lives were lost from this particular error; how much greater would have been the loss of life if this were on a nuclear scale.
The 2014 Danish documentaryThe Man Who Saved the World tells the story of Stanislav Petrov, a former lieutenant colonel of the Soviet Air Defence Forces and his role in preventing the 1983 Soviet nuclear false alarm incident from leading to nuclear holocaust. Thankfully in this case human error was successfully averted.
Human error is something that will always be present; and so we have to ask ourselves: is it worth it, to life and to our planet, to entrust such terrible war-making forces to fallible humans? The obvious answer is no, and yet we do. What can we do to change our ways, to guarantee our safety in an uncertain world?
In an ideal world, there would be no enemies, hence no war: war would be prevented by militaries before it occurs – Victory before War. There is a little known scientifically proven way to accomplish this, by using a brain-based technology known as Invincible Defense Technology (IDT). IDT incorporates non-religious advanced techniques of Transcendental Meditation (TM) which, when practiced twice a day in large groups, has the effect of raising the consciousness of all those within its field.
Extensive peer-reviewed scientific research has repeatedly confirmed that when large groups of experts practice these advanced techniques together, a powerful field effect is generated which affects the surrounding population. This results in measurable decreases in war deaths, terrorism, and crime whenever IDT is utilized.
IDT was previously utilized in Washington D.C. over a two-month period in the summer of 1993, where 4000 meditators gathered for an experiment to lower crime. The result, as documented by an independent board of criminologists, was a 24 percent reduction in criminal violence. This profound reduction in social stress also influenced the public approval of the US president, which suddenly changed from a negative trend to a positive trend, as predicted (Reference: Social Indicators Research, 1999, 47: 153-201).
A study published in May 2019 in Studies in Asian Social Science, 6(2), 1-45, found that IDT implementation by students trained in the advanced TM techniques resulted in a 96% decline in sociopolitical violence in war-torn Cambodia as compared to violence in the preceding three years.
The Global Union of Scientists for Peace (GUSP) advocates IDT as a cost-effective, simple means to rapidly reduce the societal stresses held to be the underlying cause of terrorism and war.
Military and civilian groups in South America, Africa, and parts of Asia are currently field-testing this approach by creating Prevention Wings of the Military, using IDT to reduce crime, quell violence, create prosperity, prevent the rise of enemies, and create the conditions for lasting peace.
No nation can afford another war, and no country can feel safe as long as nuclear weapons are available to be deployed, whether intentionally or by human error. It is time for all of us to consider embarking on a new course of action, utilizing IDT to raise the global consciousness so that positive solutions can be found which do not involve war.
Because our next war may well be our last.
*Dr. David Leffler served as an Associate of the Proteus Management Group at the Center for Strategic Leadership, US Army War College. Currently, he serves as the Executive Director at CAMS.
Applicability of international law for justice: Remarks on Ukraine International Airlines Flight 752
Authors: Punsara Amarasinghe and Esshan Jayawardane*
The pandemonium erupted following Soleimani's death seems to have encircled the embattled regime in Iran after admitting that Ukrainian flight was shot down by their force with 176 people on board. The protestors who chanted death to America at Soleimani's funeral changed their tune when they realized the government they reverently supporting has lied to them about the cause of the air crash as a technical failure. A week after the tragedy Teheran has openly claimed that air crash was a result of human failure as a missile operator misidentified it as a cruise missile after Iran launched missiles to the US airbases in Iraq. In the meantime, Canadian prime minister Justin Trudeau's persistent remarks on demanding justice for the victims has caused an uproar amid the tension. Indeed, 74 victims on board happened to be Canadians albeit they were either ethic Iranians or with Iranian origin. This situation raises some concern whether Canada, Sweden, Ukraine and the UK seek some judicial remedy under international law for Iran's act of shooting down an aircraft which carried its citizens. This situation is a sheer reminder of what exactly happened in 1988 when Iranian flight was shot down by the US Vincennes, a missile cruiser of the US navy in the Persian Gulf. In the situation in 1988, Iran filed a case against the US in International Court of Justice and within the time limit fixed for the filing of its counter memorial, the USA raised preliminary objections to the jurisdictions of the court. However, both parties later entered into an agreement in a full and final settlement resulting in the closure of the case in the ICJ.
From a vantage point, the ability for Canada or other affected states to apply international law to seek justice should be mainly understood by examining the current international law measurements covering the civil aircraft. The Convention on International Civil Aviation16 (Chicago Convention) is the core document regulating international civil aviation. Its governing body, the International Civil Aviation Organization (ICAO) is responsible, amongst other duties, for minimum standards of flight safety. Iran has signed and ratified the convention, hence remained legally obliged to uphold it. It's Article 3 has explicitly stated "The contracting states must refrain from resorting to the use of weapons against civil aircraft and in that case of interception, the lives of persons on board and safety of aircraft must not be endangered. Secondly, the Montreal Convention for the Suppression of unlawful Acts against the safety of Civil Aviation remains the other necessary black letter legal mechanism available in international law.
Also, the UN charter being the zenith of international law has framed certain conditions regarding the use of force. In particular, its Article 2 (4) requires all member states shall refrain in their international relations from the threat or use of force against the territorial integrity or political independence of any state, or in any other manner inconsistent with the Purposes of the United Nations." It is assumed that the use of force against a foreign civil aircraft, even within the boundaries of a nation state triggers international law in that it constitutes a "use of force" within the meaning of the above rule. In the case of the Iranian shot down of the Ukrainian flight, the issue of "Self-defense "arises as it occurred amid an escalating situation followed by Solemani's assassination by the US Drones and Iranians military response to it. If Canada triggers international law to seek justice for its lost citizens, Iran is likely to rely on the Article 51 of the United Nations Charter which verifies member states inherent rights for the self-defense. However, it is important to consider that yardstick behind the applicability of "Self Defense "is rather subtle. Especially, the justification of applying "self-defense "has been generally referred to the situation of "imminent threat ". Even before the creation of Article 51 in the UN Charter, the scope of imminent threat was discussed as a complex issue in the early development in the 19th century international law. As an example in the Famous Caroline test affair between the USA and Great Britain, American statesman Daniel Webster described the imminent threat as "instant, overwhelming and leaving no choice of means and no moment for deliberation". Given the scenario that flight was shot down just hours after Iran attacked two US bases in Iraq, the salient contention that one can raise is that Iranian missile operator's deadly mistake of misidentifying the Ukrainian plane as an American missile ended up in a calamity. Nevertheless, there was no clear claim to build an imminent threat from a civil aircraft. Yet, the claim made by Teheran has affirmed shooting down of the flight was a result of human error or otherwise a mistake. The availability of remedial solutions for mistakes in international law are tiny and depends on the specific circumstances. In this particular situation liability of Iran appears to be more severe than the claim it yields by justifying the act as a result of a grave mistake. The initial Iranian attempt to obstruct the investigation in the aftermath of the air crash and its deceptive act of portraying the air crash as a result of a technical error intensifies the culpability. More importantly plane would have never met its ill fate if Iranian authorities closed down its air space on that day knowing well that hostilities with the US can easily escalate following their missile strikes. This situation upsets Iranian claim of a sincere mistake caused the tragedy as the given factors aptly show even if the mistake was an honest one, the acts Iranian state which paves the path to the catastrophic event were not reasonable.
All in all, the most less troublesome answer that can help Iran before any possible international law claim by Canada, Ukraine, Sweden or Great Britain is to admit the liability as a state and frame the reparations for those lost lives of individuals. The act of conducting a fair investigation, providing reparation and more importantly the unconditional apology as a state can avert Iran from further diplomatic isolation as a pariah state.
*Eshan Jayawardane is an independent researcher resides is Napiers, New Zealand. He completed his BA in Delhi University and completed his MA in International Relations at Jawaharlal Nehru University in New Delhi, India. He can be reached at eshan.jayawardena[at]gmail.com.
Global Press Freedom Windowsill in 2019: Gasping for Nonconformity and Sustainable Media Pluralism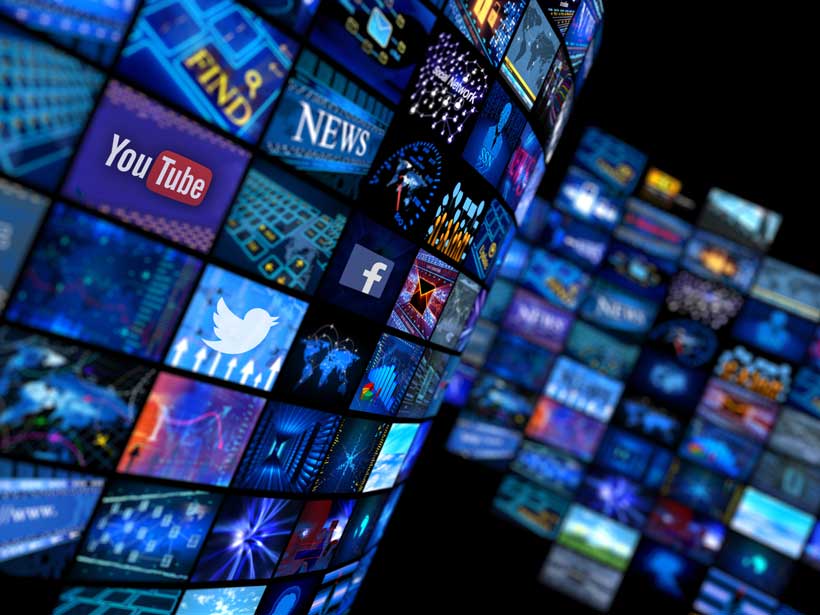 Journalists and media actors perform a crucial role in modern societies, reporting news and disseminating and sharing information with the people that exposes the misdeeds of state agencies, bodies and make state institutions accountable and transparent. They contribute by creating more fair, peaceful, and inclusive societies. The press freedom and free media is the new independent organ of a democratic political set-up what I call 'constitutional state' beyond the conventional three-fold separation of power doctrine propounded by the Baron de Montesquieu in his work "The Spirit of the Laws" (1748) which states that "There can be no liberty where the legislative and executive powers are united in the same person or body of magistrates … [or] if the power of judging be not separated from the legislative and executive powers(sic)." Therefore, global press freedom and free media is an inalienable part of transformative constitutionalism that survives on the right of democracy to have the diversity of opinion, the right to independent journalism, and the right to think like a journalist within the constitutional mandate. However, around the world, journalists are confronting unprecedented fear and violence in their pursuit of truth and fairness, while media freedom has been gasping for liberal space.
The worldwide killing of journalists in 2019 has recorded a noteworthy downswing; however, the global press freedom crisis got aggravated to the new heights owing to the governments preferring to punish independent journalists everywhere. State-patronized-led (SLP) violence against media and journalists in the form of stigmatic campaigns, subjective news hounding, and legal persecution has been guzzling global press freedom. SLP violence has divested the freedom of the press of its core elements such as impartiality, independence, fairness, nonconformity, and self-determination. The International Press Institute (IPI) has recorded the coverage of global press freedom in 2019 that shows an incremental trend in SLP violence such as state enacting new draconian laws, state abusing the existing laws to curb media freedom, state threatening the independent journalists for harassment and incarceration and state creating new pliant and docile media indulging in peddling state-designed rhetoric and populist perception across the world.
IPI Executive Director Barbara Triofni opined that "2019 has witnessed a clear downswing in the number of journalists eliminated to the lowest level in 20 years, even as impunity remains a major challenge. We certainly welcome this development. However, we fear it may be a direct consequence of increased authoritarian tendencies in many countries, where alternative means of silencing the press, such as twisting the law to harass and jail critical journalists while smearing independent media, have been adopted to shield political leaders from scrutiny and criticism."Further, 2019 has witnessed police raids and arrests of media persons and journalists worldwide while undermining the international media law.The 2019 World Press Freedom Index (WPFI) categorized the media climate in more than three-fourths of the 180 nation-states and territories researched as "problematic," "difficult" or "very serious" and only 8% have a media climate regarded "good" (sic).
Suppression of Free Media Worldwide
An IPI Executive Board member, along with the founder of the online news outlet Rappler Maria Ressa was arrested twice in 2019 on cyber libel and other charges in February and March, respectively. The government of the Philippines has filed several cases against Maria and her media outlet Rappler due to its criticism of President Rodrigo Duterte and his ministerial colleagues. In Egypt, the government intensified its intimidation exercises like swooping news organizations, vandalizing free media houses, and arresting independent scribes. In November 2019, Egyptian security agencies raided the offices of the most important online news platform in Egypt known as Mada Masr that has been conferred upon with IPI-International Media Support (IMS) award for its courageous, responsible and investigative journalism. In total, more than 60 journalists have been rotting in Egyptian jails in extremely inhospitable conditions. Al Jazeera's Mahmoud Hussein has been in detention for more than three years, and Ismail Alexandrani has served almost four years in prison.
In Turkey, about 115 journalists have been imprisoned for long as reported by the IPI-International Press Freedom Mission that recorded "no improvement" in press freedom in Turkey and pointed out the political subjugation of Turkish judiciary failing in protecting the rights of journalists. New waves of repressive measures such as re-arresting of released journalists who castigated the Turkish military invasion of Syria. In Australia, a police raid on the homes of journalists working with the Australian Broadcasting Corporation (ABC) was conducted due to ABC's reporting of unlawful killings of Afghans by the Australian Special Forces in Afghanistan in 2017 that attracted international criticism and accentuated the inadequate safety measures for the free press in Australia.
In South Asia, with authoritarian state propaganda, disinformation, undeclared censorship, cyber-harassment, intimidation, and physical violence is the new normal. South Asiahas theworst record on the free press as reported by the Reporters Without Borders(RSF),and it is a region that is infested with all the problems that have overwhelmed press and independent journalism. The WPFI collected by RSF establishes that hatred to journalists has degenerated into violence and accelerating the threshold of fear and torture. The number of safe countries for journalists has been declining as SLP violence continues to strangulate the free media. As per WPFI rankings, the number of murdered journalists was extremely high in Afghanistan (121st), India (142nd), Maldives (98th),Pakistan(152nd),and Sri Lanka (156th).Consequently, the maneuvering of social networks in Myanmar that pandered to anti-Rohingya hate messages and imposition of the 7-year jail imprisonment of two Reuter's journalists who tried to investigate the Rohingya genocide was a new normal.
There are many other dimensions to the suppression of free media like the Internet that is frequently subjected to shut-down and deliberate slowdown. In today's world of technology, the Internet controls the free flow of information, freedom of the press, and free speech. In South Asia, the highest number of Internet shutdowns globally has been recorded, and India has earned the dubious distinction for the same. The Internet shutdowns are "any intentional disruption of the broadband or mobile Internet or Internet-based mobile apps, by an order of the authorities or threat of non-state party, to control communication or online content or slowing down the access to the general public (sic)." In many cases, the government gives the justification for the Internet shutdown is to "maintain law and order."However, the majority of the shutdowns are either pre-emptive or reactive measures in the wake of mass or potential violent public protests.
Globally, national governments have been promulgating new laws in Nigeria, Cambodia, and Singapore on the pretext of national security, public order, and national integrity. The increasing influence of China is responsible for censorship in Singapore that ranked 151stand Cambodia143rd. In Poland, leading online media outlet, Gazeta Wyborcza has been beleaguered with libel cases filed by the Polish government officials while Bulgaria launched a criminal investigation against Bulgarian journalist Atanas Tchobanov and Assen Yordanov for their investigative journalism. In Africa, more than 20 journalists'detention in Uganda on 04 November 2019 and in Tanzania, a freelance journalist Erick Kabendera who was conferred with David Astor Award in 2009,has been arrested initially to investigate his citizenship credentials but subsequently, he has been booked under money laundering charges. In such a hostile atmosphere, the political ecosystem can fundamentally and adversely transform the environment for independent journalists and free press.
Delegitimization of Free Press Personnel
Primarily, authoritarian regimes are the first category of institutional structures that denigrates press freedom for their ulterior objectives, which cannot be achieved by constitutionally-driven channels. These state structures are manned by the politicians who have radically transformed the free social media to denigrate and hound free media platforms and bully independent journalists for their critical journalism. US President Donald Trump denigrating press freedom continuously and attributing journalists as enemies of the people and many like-minded politicians across the world are also following him. The framework of press freedom in the US has been tattered and debilitated by the political pillory of independent scribes in 2019. Media freedom has been confronting the criminalization of journalists covering protests, escalation in harassment, and denial of access to government-held information.
In Pakistan, editor of an English newspaper Dawn was threatened with death by the politicians associated with the incumbent government on social media due to his publishing a report on London stabbing attacks on 29 November 2019.In Brazil, Glenn Greenwald—co-founder of an online news outlet, The Intercept—faced a smear campaign of threats of violence, prosecution and deportation emanating from patronized politicians and blue-eyed boys of President Jair Bolsonaro after he published damaging revelations about the unethical behaviour and transgressions of power exercised by a former judge Sérgio Moro and now justice minister. In Hungary, since 2010, the government has been tempering systematically with media freedom and pluralism by twisting the media market and alienating journalistic community to achieve the maximum degree of media control unprecedented in an EU member state as highlighted in a report compiled by the IPI-led joint Press Freedom Mission in November 2019. The report has underscored a systematic delegitimization of free press personnel by calling them as political activists, foreign agents, and traitors.
Downswings in Violence against Press Personnel
The persecution of free press on legal grounds increased in 2019, but there is a significant decline in the killings of a journalist if compared to preceding years. Forty-seven journalists have been killed in 2019 as compared to 82 and 79 killings of journalists in 2017 and 2018, respectively. Out of 47 deaths in 2019, there were 30 targeted killings due to investigative journalism regarding crimes and corruption involving criminal syndicates. However, as many as 19 journalists were victims of targeted killings in the Americas consisting of 9 alone from Mexico. In Africa, one journalist got killed in 2019, and in Asia, 6 journalists were killed in targeted attacks. Reduction in violence and murder of journalists is a positive development but impunity and culpability for past killings of journalists remain pandemic and a multiplying challenge.
Mexico turned out to be an extremely hostile country for the journalists and flopped in its responsibility to bring a single culprit to justice out of more than 100 murders of journalists since 2006, as highlighted in a report compiled and released by an international mission on 06 November 2019.This international mission was carried out by the representatives of 17 international press freedom organizations in response to Mexico's crisis of journalist safety and impunity. However, Europe was the only region that has recorded a few positive developments in stopping impunity. In Slovakia, the murder of an investigative journalist Ján Kuciak and his fiancée Martina Kušnírová hogged the global limelight in 2018 and prosecutors in October 2019 initiated the charges against the accused Marian Kocner and three of his accomplices. In November 2019, the government of Malta charged a local business tycoon and high ranking officials of the Maltese government with the murder of an investigative journalist Daphne Caruana Galiziawho exposed the Panama papers' corruption.
The Constitutional Court of Turkey (CCT) has adjudicated and ruled on the libel suit instituted by Ex-Ankara Metropolitan Mayor Melih Gökçek against journalist Hayko Bağdat and held that the penalization of journalist violated his right to freedom of expression protected under Article 26 of the Constitution of Turkey. The CCT opined that "it should not be forgotten that not only the protection of the essence of thought and knowledge but also the way of presenting the thought and knowledge are important in freedom of expression. Even though they are disturbing, the penalization of criticisms against politicians can serve as a deterrent factor and cause the different voices in public to be silenced out of fear of being penalized. It is an obstacle to the sustainability of a pluralist society (sic)."Thus, the methods used by many national governments around the world deviate from the core elements of the global rule of law and equality governance.
The Ecosystem of Sustainable Media Pluralism
The global press has been gasping for nonconformity and sustainable media pluralism worldwide. Free press and independent journalism are an inalienable element of the democratic framework of good governance. Omnipresent erosion of nonconformity and ubiquitous anti-media rhetoric are a deathblow to the ecosystem of sustainable media pluralism. The right to information of ordinary people emanates from the diversity of information; otherwise, it would be at the guillotine; however, in recent years, it has greatly empowered the journalists everywhere. It is important to address deliberate distortions in the name of the competition in the media market by expanding the gamut of fiscal support to independent investigative journalism. Sustainable democracy cannot be imagined without sustainable media freedom that requires a free media environment across the world. The concentration of media ownership has been perpetrated by the governments contrary to fair market competition that has badly affected the free press and media pluralism. National governments must review the availability and exploitation of state-owned resources and stop the practice of settling the multi-dimensional score with the independent media houses and rewarding pro-establishment media outlets.
It is expected that national governments ensure international norms of accountability, independence, and transparency while dealing with public broadcasting services. The administrative harassment and marginalization of the free press and independent media by the regulatory bodies of the state must be stopped. The protection of the independence of journalism, the safety of journalists, and other freelance media actors from discrimination in accessing the information and press meets. The inviolability of journalistic credentials and the ability of journalists to function and perform their role as an ombudsman in the reporting of Parliamentary working must be respected and appreciated. Any attack on independent journalists—online or offline—must be properly probed. Political intervention and influence in the media market have undermined the global free press that has exacerbated the ecosystem of sustainable media pluralism worldwide. The global community must profoundly cogitate upon the unprecedented sordid state of media freedom situation around the world and respond appropriately by taking measures in line with the principles and purposes of the UN Charter.
Where from here?
It is incumbent upon the national governments to emplace a robust normative framework on the safety of journalists. There are as many as twelve Resolutions and Decisions on the Safety of journalists adopted by the United Nations bodies such as the UN General Assembly, UN Security Council, UN Human Rights Council, and UNESCO since 2012. The safety of journalists under SDG 16.10.1 has been established as a measure to be accomplished as a part of the 2030 Agenda for Sustainable Development Goals, particularly public access to information and protection of fundamental freedoms. In 2013, UN General Assembly declared November 02 as "International Day to End Impunity for Crimes against Journalists," and UNESCO has been leading all commemorations that have enhanced the understanding of the safety of journalists and impunity challenges. For achieving global free press and sustainable media pluralism, the challenges of media market distortions, discrimination in access to information, opaque implementation of media regulations, authoritarian public media broadcasting and de-legitimization of journalists must be addressed by revisiting the role of international media law.