ADB, Laxmi Bank Sign Partnership Agreement to Support Trade in Nepal
The Asian Development Bank's (ADB) Trade Finance Program (TFP) and Laxmi Bank Limited, a leading bank in Nepal, today signed an agreement to provide guarantees to support trade in the country.
"We are delighted that Laxmi Bank has joined the Trade Finance Program as the latest issuing bank member at a time of resurgent economic growth in Nepal," said ADB Investment Specialist and Relationship Manager for Nepal Ms. Janet Hyde. "This new facility will assist with the country's reconstruction efforts by supporting trade flows into the country, especially those involving small and medium-sized enterprises (SMEs)."
ADB's TFP has been operating in Nepal since 2009 and currently works with 2 local partner banks. To date, the program has conducted more than 200 transactions in Nepal, supporting $82 million in trade, and benefiting more than 80 SMEs in a wide range of sectors including agricultural commodities, construction materials and machinery, solar panels, and textiles.
"Laxmi Bank is pleased to join ADB's Trade Finance Program as the third member bank from Nepal after completion of on-site and off-site due diligence of our financials, asset quality, and operations," said Laxmi Bank's Chief Executive Officer Mr. Ajaya Shah. "Laxmi Bank is already a major provider of trade finance services for Nepali SMEs, corporates, institutions, and infrastructure projects. Access to this new facility will further strengthen our ability to conduct large value or complex international trade transactions. We believe this will directly benefit our clients by enhancing their acceptance in the international market especially at a time when the country is pursuing economic growth led by private sector investments in national priority sectors."
Backed by ADB's AAA credit rating, TFP provides guarantees and loans to over 200 partner banks to support trade, enabling more companies throughout Asia and the Pacific to engage in import and export activities. Since 2009, ADB's TFP has supported more than 15,000 SMEs across developing Asia—through over 21,000 transactions valued at over $36 billion—in sectors ranging from commodities and capital goods, to medical supplies and consumer goods.
In 2018, TFP grew almost 40% to support $6.2 billion in trade through 4,470 transactions. TFP complements its financial support with knowledge products, including a study that quantifies market gaps for trade finance, initiatives to increase the role of women in banking, efforts to enhance environmental safeguards, and initiatives to fight crime through greater transparency in the global financial system. TFP also provides workshops and seminars to increase knowledge and expertise in matters related to finance, trade, risk management, and fraud prevention.
Laxmi Bank, established in 2002, serves a wide range of customers through its branches and a host of IT-enabled channels. Despite a relatively short history, Laxmi Bank has emerged as a major player across all business lines—retail, midmarket, corporate, infrastructure, and treasury. The bank is widely recognized as one of the best-managed banks in Nepal with high standards of corporate governance culture, risk-management systems, and a strong technology focus. Laxmi Bank's network includes 110 branches across 48 districts, 2 extension counters and 4 hospital service counters, 131 ATMs, 2,500 remittance agents, and 58 branchless banking agents spread across the country.
MEPs condemn Turkey's activities in Varosha, Cyprus, and call for sanctions
Turkey's decision to "open" the sealed-off suburb of Varosha undermines prospects of a comprehensive solution to the Cyprus problem, warn MEPs.
In a resolution adopted by 631 votes in favour, 3 against and 59 abstentions, MEPs condemn Turkey's illegal activities in the Varosha suburb of the city of Famagusta and warn that its partial "opening" weakens prospects of a comprehensive solution to the Cyprus problem, exacerbating divisions and entrenching the permanent partition of the island.
MEPs call on Turkey to transfer Varosha to its lawful inhabitants under the temporary administration of the UN (in accordance with UN Security Council Resolution 550 (1984)) and to refrain from any actions that alter the demographic balance on the island through a policy of illegal settlement.
Tough sanctions against Turkey
A sustainable solution to reunify the island of Cyprus and its people can only be found through dialogue, diplomacy, and negotiations, MEPs stress. They call on the European Council to maintain its unified position on Turkey's illegal actions and impose tough sanctions in response.
MEPS regret that the Turkish authorities have endorsed the two-state solution for Cyprus and reiterate their support for a fair, comprehensive and viable settlement on the basis of a bi-communal, bi-zonal federation with a single international legal status. They also call on the EU to play a more active role in bringing the negotiations under UN auspices to a successful conclusion.
Tense EU-Turkey relations
As Turkey distances itself more and more from European values and standards, EU-Turkey relations are at a historic low, warns Parliament. Its illegal and unilateral military actions in the Eastern Mediterranean infringe on the sovereignty of EU member states Greece and Cyprus. MEPs also point out Turkey's direct support of Azerbaijan in the Nagorno-Karabakh conflict as well as its actions in Libya and Syria.
Background
The Turkish army fenced off Varosha immediately after the invasion of Cyprus in 1974. The Greek Cypriots who fled from Varosha were not allowed to return and with public entry prohibited, Varosha has effectively become a ghost town.
Securing Africa's Energy Future in the Wake of Covid-19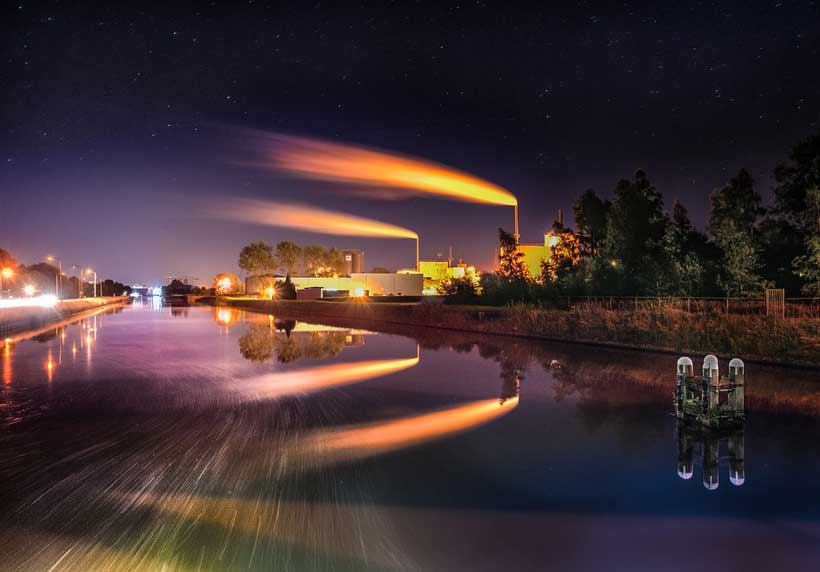 African ministers from countries making up 70% of Africa's total primary energy supply, nearly 70% of its GDP and more than half of the continent's entire population met with global energy leaders via videoconference on 24 November 2020.
A revitalised energy sector is key to Africa's economic transformation. Participants agreed on the urgent need to enhance actions to ensure sustainable economic recovery and significantly scale up energy investments in Africa over the next three years in the wake of Covid-19.
Discussions highlighted implementation priorities and innovations key to enabling Africa's energy sector to power regional economic growth over the three-year period (2020-2023) that coincides with end of the first 10-year Action Plan of the AU Agenda 2063. Africa's pace of progress towards the realisation of the transformative Agenda 2063 continental vision will be determined by the degree to which it successfully recovers from the evolving impacts of the 2020 global health and socioeconomic crisis. African countries must engage in robust, innovative actions to strengthen energy security, scale up infrastructure investment, and promote the growth of the green economy, making use of all available opportunities to continually accelerate Africa's clean energy transitions. These interventions can be bolstered by enhanced rates of internal trade in Africa, including in the energy sector, through a speedy implementation of the African Continental Free Trade Area.
Ensuring Sustainable Recovery – Participants noted that achievement of full access to modern energy by 2030 is achievable but will require stable, consistent policies and strong political will. They stressed the need for all global stakeholders to maintain focus on collective action, and also update plans to step up the pace of universal access to electricity and modern cooking in Africa. African governments and other partners must continue to work together to ensure progress towards achievement of SDG7. It was acknowledged that the momentum behind existing policy and investment plans was insufficient to meet the modern energy needs of Africa's population. It was noted with concern that the initial Covid-19 crisis impact in 2020 had already severely affected recent progress on universal energy access.
Financing and Investment – Participants underscored that Africa is facing major challenges in obtaining the required finance and new investments to meet its immense structural transformation needs. Challenges include reduced financing flows, a lack of fiscal space, a slowdown in new investments in the energy sector and significant increases in the cost of borrowing. Oil and gas producers in Africa have been hit very hard throughout 2020, and many new ones have seen their hope for energy sector transformation dashed by the global economic slowdown this year. Local currencies have weakened against hard currencies and this is translating to higher debt burden. The already weak financial position of many African power utilities has been worsened by declining demand due to the pandemic and a high default rate. This situation is further exacerbated by weakened currencies.
Key conclusions – Participants stressed the following top recommendations going forward:
Partnership for a green and just transition is an essential priority to boost sustainable economic recovery in Africa and ensure progress towards universal access to clean energy, whilst ensuring that no one is left behind. In that context, the need to involve more women and youth throughout the value chain of energy projects was also emphasised.
Support for energy sector institutions and particularly power utilities, which are the fulcrum of the sector, is critical against the financial shocks imposed by the Covid-19 pandemic. Predictable policy environments with innovative market regulations help to attract new investment.
An integrated approach embracing grid, mini-grid and off-grid solutions is required to sustain the momentum for increasing access. In light of the Covid-19 crisis, supportive policies to ensure the sustainability of mini-grid providers need to be replicated across the continent.
Despite the challenges imposed by Covid-19, governments must avoid the temptation to slow down the pace of energy access and provide the right incentives for the private sector to play a part in the recovery process, leveraging on the productive sector and innovative business models and digitalisation.
Enhanced multilateral, regional and international cooperation can play an important role in addressing financing and investmentchallenges in the post Covid-19 era.
Stronger regional integration of electricity markets and infrastructure is a crucial factor in achieving a just energy transition as well as building secure, flexible and reliable power supply in Africa.
The African Continental Free Trade Area (AfCFTA) opens the door to a new era of increased interconnectedness. Continental energy infrastructure programs like PIDA should play significant role to support AfCFTA.
A strong focus on improving power infrastructure, within and across borders, building up regulation and capacity to support Africa's power pools and further enable regional electricity markets could all play an instrumental role in improving the financing and investment climate on the continent.
AUC, IEA and partners should consider forming a Taskforce on climate financing solutions for the African energy community that could present its recommendations at the COP 26 in 2021.
The outcomes of this Ministerial Forum will be shared with African Union and IEA member state leaders, as well as the leaders of international financial institutions and other global decision-makers, business leaders and key stakeholders. In addition, these outcomes will help guide future activities linked to enhancing the strong AUC-IEA partnership and inform the IEA's continued deepening of its engagement with key decision-makers from governments, the private sector, investors and other leading regional institutions across the continent.
As the co-chairs of this event, we would like to thank all participants for their active engagement and constructive contributions.
Signed,
Amani Abou-Zeid, Commissioner for Infrastructure and Energy, African Union
Fatih Birol, Executive Director, IEA
Gwede Mantashe, Minister of Mineral Resources and Energy, South Africa
UN: Renew commitment to Palestinian people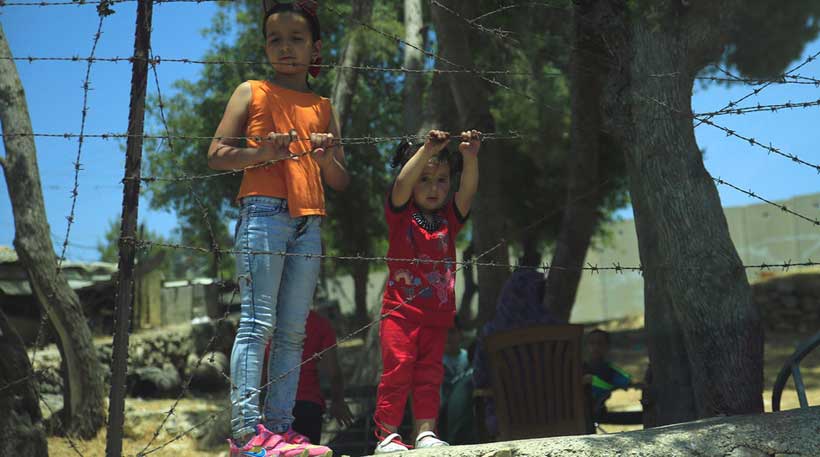 Commemorating the International Day of Solidarity with the Palestinian People, UN Secretary-General António Guterres urged Israeli and Palestinian leaders to explore every opening to "restore hope" for a two-State solution.
In a message, the UN chief cautioned that prospects for a viable two-State solution are becoming "more distant".
"A host of factors continue to cause great misery, including: the expansion of illegal settlements, a significant spike in the demolition of Palestinian homes and structures, violence and continued militant activity," said Mr. Guterres.
"Israeli and Palestinian leaders have a responsibility to explore every opening to restore hope and achieve a two-State solution."
The International Day of Solidarity with the Palestinian People is observed each year on 29 November. Established in 1977, it marks the day in 1947 when the UN General Assembly adopted a resolution partitioning Palestine into an Arab State and a Jewish State.
Committed to supporting Palestinians and Israelis
The Secretary-General said that he remains committed to supporting Palestinians and Israelis to resolve the conflict and end the occupation in line with relevant UN resolutions, international law and bilateral agreements in pursuit of the vision of two States – Israel and an independent, democratic, contiguous and sovereign Palestine – living side by side in peace and security, within secure and recognized borders, on the basis of the pre-1967 borders, with Jerusalem as the capital of both States.
"I hope that recent developments will encourage Palestinian and Israeli leaders to re-engage in meaningful negotiations, with the support of the international community, and will create opportunities for regional cooperation," he said.
"Let us together resolve to renew our commitment to the Palestinian people in their quest to achieve their inalienable rights and build a future of peace, dignity, justice and security," added the Secretary-General.
In the message, Mr. Guterres also extended his condolences on the passing, earlier this month, of Saeb Erakat, Palestine Liberation Organization (PLO) Secretary-General and Chief Negotiator for Palestinians in the Middle East Peace Process.
Financial situation of UNRWA
Mr. Guterres also voiced concerns over the financial situation facing the UN Relief and Works Agency for Palestine Refugees in the Near East (UNRWA), which provides direct and often life-saving assistance to millions of Palestine refugees.
"I appeal to all Member States to urgently contribute to enable UNRWA to meet the critical humanitarian and development needs of Palestine refugees during the pandemic," urged the Secretary-General.