What's Behind Restoration of the Cold War?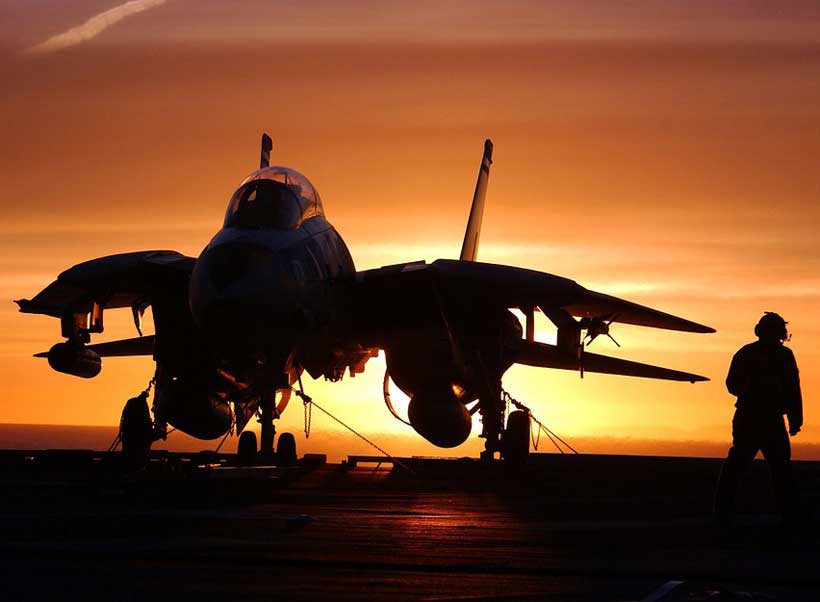 What's behind restoration of the Cold War is a fall-off in the global armaments trade after the capitalist-versus-communist Cold War ended with the 9 November 1989 elimination of the Berlin Wall, and after the ideological excuse for buying and using nuclear weapons thus ended when the Soviet Union and its communism and its Warsaw Pact military alliance copy of America's NATO military alliance all ended soon thereafter, in 1991. Weapons became less needed, because there was no longer an ideological excuse available for invading, and for perpetrating (and/or backing) coups in, foreign countries, such as Iran 1953, Guatemala 1954, etc. This reduction in the weapons-market harmed the major investors in arms-manufacturing international corporations. Their business was suffering.
Any nation's armaments-industry is especially crucial to that given nation's aristocracy (the controlling owners of their international corporations); and, so, the fall-off in the arms business was deeply problematic for international capitalists — especially for the people whose wealth depends largely upon America's arms-manufacturers, the international corporations whose only markets are their own and allied governments (which governments America's and its allied aristocracies control). Therefore, any capitalist nation's aristocracy is heavily invested in and controls that given nation's 'defense' (or, more typically, invasion) industry. Without allied governments to buy their arms, and 'enemy' governments for those weapons to be used against (i.e., countries which are targets instead of markets for those weapons), there is no business, no arms-sales, and no profits, from these companies. Furthermore, the weapons that any given nation has at its disposal and which are paid for by that nation's entire taxpaying public (thus enabling that aristocracy to extract wealth from their nation's public in order for the government to buy weapons from their firms), also provide a vital means of enforcing that nation's aristocracy's property-rights in all other countries — the guns and military to enforce their will against those countries. Soldiers are more important to international billionaires than police are. Aristocrats tend to be invested in many countries, and so to be very much in need of this international enforcement. Whereas police are more important to the general public, soldiers and spies are more important to billionaires, whose net worths are often extracted more from foreign lands than from their own. This international enforcement also advantages them in any international negotiations. Furthermore, the nation's diplomatic service, such as America's State Department, also boosts their international negotiations. Much of the U.S. federal Government serves America's 607 billionaires more than it serves the remainder of America's 330 million people — who pay taxes instead of secret their main wealth in places such as Barbados. So, while the public do the paying and the killing and the dying, the country's owners do the profits. That's the reality — not the myth, none of the myth — about international relations. It's global gangland. Everything else is just PR.
For a while after the end of communism and end of the Soviet Union in 1991, the U.S. aristocracy and its allied aristocracies in Europe, Japan and elsewhere, experienced declining sales of armaments, and nothing seemed capable of turning that situation around: their investments became increasingly bad as the 'post-Cold-War' period (which "post" on the Russian side was real from 1991 on, but not on the U.S. side, where the Cold War was actually only temporarily suspended and never yet ended) proceeded throughout the 1990s. For America's aristocracy (and its allied aristocracies abroad), this decline in weapons-income was tolerable so long as the U.S. group were able to siphon some wealth out of Russia, and also out of its allies such as Ukraine. But, by the time when George W. Bush became U.S. President in 2001, America's aristocracy worked in conjunction with Saudi Arabia's aristocracy — the Saudi royal family, the largest foreign purchaser of U.S. weapons — to replace the Soviet enemy, by a new jihadist enemy, "radical Islamic terrorism" or jihadists from fundamentalist-Sunni sects such as Saudi Arabia's own Wahhabist sect, so as to have an ongoing excuse for invasions, to keep their arms-makers busy.
For example: during the latest reporting period, 2017 and 2018, Saudi Arabia imported from U.S. "6599" (millions of dollars worth, or $6.6 billion) of American-made weapons, and the second-largest, Australia, imported only "2007" — meaning that Saudi Arabia dwarfed every other importer, and consumed 29% of all "22993" (or $23 billion) of U.S. arms-exports, during that two-year period. That's enormous clout over the U.S. Government, which means that the owner of Saudi Arabia, its King, who is by far the world's wealthiest person and the only certain trillionaire, probably has even more control over U.S. foreign policies than does any single U.S. billionaire — even than does whomever actually controls Lockheed Martin.
After 9/11 (a joint U.S.-Saudi operation), military expenditures promptly quit declining and started rising and thus providing, yet again, good returns to international capitalists. Here, that increase, which was indicated in the above chart, is also shown by a graph in an article which extends decades farther back than merely to 1988, "Military Expenditure Trends for 1960–2014 and What They Reveal", by Todd Sandler and Justin George, published on 7 March 2016:
As is clear from that, the Cold War was a booming business for investors throughout the U.S. and its allied aristocracies, during at least 1960 till around the time when the Berlin Wall ended on 9 November 1989; and, then, after the 1991 end of the Soviet Union, this thirty-plus years-long uptrend in those investments became instead a clear downtrend, until 11 September 2001, when military spending again soared, but this favorable trend for armaments-investors stopped when Barack Obama became the U.S. President in 2009, and military sales then declined till 2014, and flatlined thereafter. What caused it to stop declining further was especially Obama's coup in Ukraine during February 2014, turning neutralist Ukraine rabidly against its adjoining nation Russia and seeking NATO membership and so becoming a potential staging-area for U.S. missiles against Russia. This seemed, at the time, to be a brilliant sales-promotion policy for American corporations such as Lockheed.
This flatlined military spending was unacceptable to the U.S. aristocracy, who control the U.S. government. Therefore, starting by no later than 2011, the Obama-Clinton U.S. State Department began preparations to overthrow the Russia-friendly democratically elected (in 2010) government of Ukraine, which is the European country that has the longest border with Russia and therefore the most opportunities for placing U.S. missiles on Russia's border so as to be able to surprise-attack Russia faster than Russia will be able to launch its missiles in retaliation — in other words, to conquer Russia. That U.S. coup in Ukraine was carried out in February 2014; and, afterward, the international arms-trade boomed again.
The United States, which until the end of the Soviet Union, and of its communism, and of its Warsaw Pact copy of America's own NATO, had had an excuse for high military spending, had lost that excuse when, on 9 November 1989, the last Soviet leader Mikhail Gorbachev "tore down that wall" separating East Berlin from West Berlin, and, in 1991 he ended the Cold War itself on the Soviet side and became instead the President of Russia — the leading state in the former Soviet federation. The U.S. secretly continued the Cold War, now against Russia alone, and tried to take Russia over by means of constructing a new Russian aristocracy that would be dependent upon the U.S. aristocracy and would provide America's aristocrats with lucrative new opportunities for exploitation. But Russia's new President Vladimir Putin in 2000 immediately turned against Boris Berezovsky and Russia's other U.S.-allied new aristocrats or "oligarchs," and drove them out of the country and so established Russian national sovereignty over Russia's natural and other resources — the very things that America's aristocrats had wanted to exploit.
Putin replaced the previous, U.S.-allied, oligarchs, by his own friends, who agreed to obey Russia's leader as the representative of Russia's national sovereignty, even if and when Putin would tell them to do things that are against their own pecuniary interests — he demanded this loyalty from them, loyalty to what he as the representative of the Russian people determined to be in Russia's national interest. For forcing out and replacing the previous, U.S.-backed, oligarchs, Putin was called a brutal dictator, by the aristocrats who control the U.S. government and news media and weapons-producing firms.
The post-9/11 restoration of the sales-volumes of the U.S. aristocracy's weapons-firms turned out to be insufficient, it ended within eight years, because only with a return of sales of nuclear-arms production, and the huge missile systems to deliver them, could the old glory days of America's aristocracy return again. Or so they thought. And, so, the emphasis again went to making the U.S.-and-allied publics hate Russians instead of hate Muslims, and all of the major media turned to that. But look at the flatline after 2010 which is shown in the top visual here: the U.S. owners are desperate to restore their growth. Consequently, the first thing that the incoming U.S. President Donald Trump did when coming into power in 2017 was to go to Saudi Arabia and sell $350 billion of U.S. weapons to the Sauds over the coming 10-year period — the world's all-time biggest arms-sale, if the Sauds fulfill on it. This is why Trump refuses to acknowledge that Crown Prince Salman al-Saud ordered the torture-murder of Jamal Khashoggi. Trump's biggest success has been that sale, and he won't allow it to fail.
Communism is gone. The Soviet Union is gone. Its Warsaw Pact is gone (and almost entirely absorbed now into America's NATO military club — they're aimed now against Russia, instead of against the U.S.). All of the pretext for the Cold War was gone; and therefore to call this new war against the lone and non-communist rump Russian government a 'new cold war' (at a time when Russia's former Soviet partners have been switched to enemies, and the Warsaw Pact of allies has been switched to the NATO pact of enemies) is preposterous; it is nothing of a 'new cold war' sort. It is U.S. aggression, flat-out and recognized even by America's top experts. And a pretext was thus needed in order to be able to call Putin's Russia the world's most aggressive country. One pretext was to call the two breaks-away from Ukraine, one by Crimea (which had voted 75% for the government that Obama overthrew) and the other by Donbass (which had voted 90% for that government), 'aggressions' on the part of Russia (and to ignore that Obama's coup in Ukraine had caused both). The Obama regime denied the right of self-determination of peoples, when it pertained to those breakaway regions from Ukraine, even though Obama accepted the right of self-determination of peoples when it pertained to Scots in UK, and to Catalans in Spain.
The other pretext was that Russia backed the allegedly brutal secular leader of Syria, and not the actually brutal sectarian leader of Saudi Arabia who was determined to conquer secular Syria by infiltrating into Syria jihadist allies of Al Qaeda in order to create a Wahhabist dictatorship in Syria, which would be in debt to the Sauds and to the Americans.
For these reasons, nuclear war is now not only on the table, as it was during the Cold War, but, in the currently spreading now hot war using jihadists and other proxy fighters in order to overthrow and replace Russia's allies, America is finally going for the nuclear jugular. Even if it's not a sound thing to do if those weapons are ever used, it's the only way America's aristocrats know to boost the value of their investments, at least in the short term (which is the time-perspective that increasingly has come to dominate among America's aristocrats and their allies).
America's current President, Trump, will have to decide whether to culminate this, or whether instead to condemn and repudiate it. If he decides to do the latter, then he will be condemning and repudiating the entire U.S. aristocracy, which no U.S. President (except for Jimmy Carter in his retirement) has ever done. American Presidents have been assassinated for less than that. And, in any case, courage is not a trait that's commonly attributed to Trump, even by his own most ardent admirers. However, unless he turns out to be a person of extraordinary courage, World War III now appears to be virtually inevitable, to occur rather soon, and the only real question would be: Which side will nuclear-blitz-attack the other the first?
Every well-informed person now knows what the full import was of U.S. President Dwight Eisenhower's elliptical parting words as President, from his Farewell Address, on 17 January 1961:
"In the councils of government, we must guard against the acquisition of unwarranted influence, whether sought or unsought, by the military-industrial complex. The potential for the disastrous rise of misplaced power exists and will persist. We must never let the weight of this combination endanger our liberties or democratic processes."
What he was so vaguely warning against, has actually occurred, and is proceeding toward its ever-likelier climax: the end. This push is politically bipartisan. It is toward an end so horrific that no scientific estimate of its result to the planet has been allowed to be published. It would release at least the 3,176 already-deployed nuclear warheads (the 100-plus-kiloton bombs that would be used in a U.S.-Russia war: 1,765 on Russia's side, plus 1,411 on America's). However, a release of only 100 nuclear warheads (each only 15-kilotons) (thus, roughly 200 times smaller release in total, than a U.S.-Russia war would entail) was allowed to be published; and here that is. (The study itself says that: "Our results show that this period of no food production needs to be extended by many years, making the impacts of nuclear winter even worse than previously thought." But, clearly, a U.S.-Russia war would simply end a livable planet.)
Trump's Presidency was bought by the anti-Iran Adelson billionaires and other agents for Israel. Unlike Obama, who was hired by anti-Russia Democratic Party billionaire neoconservatives, the anti-Iran billionaires are the patrons of Trump's Presidency. And, so, America's target to destroy is Iran and its allies, instead of Russia and its allies. The only reason why Trump continues Obama's aggressions (even increases his sanctions) against Russia is in order to be acceptable to the Democratic Party billionaires who control much of the news-media. He gets lots of pressure from them to 'stop being Putin's puppet', and nobody can fight the mainstream news-media, who shape voters' perceptions.
Author's note: updated version from originally posted at strategic-culture.org
Is this the end of NATO-era?
Money is a very powerful tool, which can easily ruin relations. Different views on money spending can ruin even good relations between countries in such huge and powerful organization as NATO. It should be noted that European defence spending will surpass $300 billion a year by 2021, according to new research from Jane's by IHS Markit.

Defense expenditure is a highly sensitive topic in the region. U.S. President Donald Trump has repeatedly criticized NATO member countries in Europe for not respecting a rule that says 2% of GDP should be spent on defence.
At a NATO summit in 2017, Trump ramped up that pressure by noting the U.S. had allocated more cash to defense than all the other NATO countries combined.

The U.S., as the leader of the Alliance, keeps close eye on those of them who try to oppose the need to rapid increase on defence spending.
In particular, this month Germany displeased the U.S. by a conflict that erupted between Finance Minister Olaf Scholz of the Social Democrats (SPD) and Defense Minister Annegret Kramp-Karrenbauer, chair of Chancellor Angela Merkel's Christian Democrats (CDU).

The finance minister insisted that an increase in the defense budget to 2 percent of gross domestic product, as NATO member states have pledged to do, not be anchored in the coalition government's midterm assessment. The discord between the two apparently grew so heated that the Chancellery had to step in. President of France also shocked the NATO supporters when said about "the death of NATO brains".
Judging by opinion polls, many residents of the European countries, including the Baltic States, consider military expenditures of this size unnecessary and dangerous.

The authorities of the Baltic States, in contrary, strive to increase defence spending. But the reason why the Baltic States support US requirements is their active cooperation with the U.S. The dependence on the U.S. is so high that they simply can not oppose U.S. initiatives. Though even 2 percent of gross domestic product on defence is a heavy burden for the Baltics' economy.

Within the EU, the Baltic States and Poland are considered close U.S. partners and are doing everything to really benefit the United States, no matter how the EU looks at it. These are the main reasons why the Baltic countries support a requirement that they themselves are not able to fulfill.

Latvian journalist Māris Krautmanis in his article in Neatkarīgā Rīta Avīze discussing the adoption of the budget for next year, writes that there is no money for the promised salary increase for doctors and teachers. Krautmanis finds an explanation for why this is happening. "The tremendous sums from the state budget eat up defence spending so that NATO generals do not reproach that Latvia spends little. This is a taboo topic at all, it is not even discussed," the author writes.

Another Latvian journalist Juris Lorencs writes in Latvijas Avīze about disturbing trends in world politics for Latvia and about what position should be taken in Latvia.
He writes about slogans which sound louder and louder: "Our home, our country comes first!" He thought they weaken both NATO and the EU. He also calls the U.S. unpredictable in its political behaviour.

Misunderstanding of the role and amount of financing could lead to the NATO destruction on the inside. At least there are two reasons for the collapse of the NATO: the U.S. can stop its financing or European member states such as Germany and France will decide to quit the organization themselves in favor to strengthening defence in the framework of European Union. Let's see…
As Kashmir simmers the IOR too stands as a potential Nuclear Flashpoint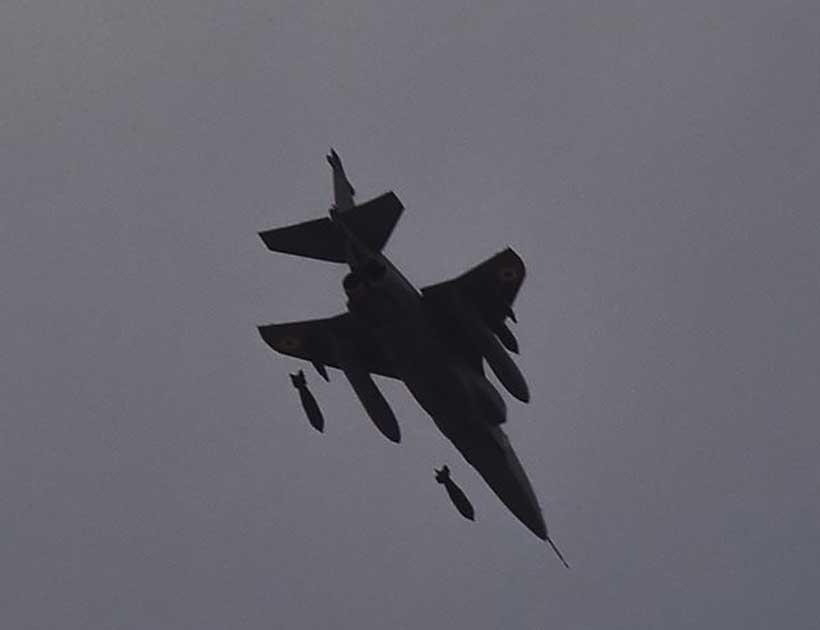 This year has seen tensions between Nuclear armed Pakistan and India reach unprecedented levels with both countries flirting with a dangerous escalation spiral. February's aerial engagement between the two countries' air forces, sustained exchanges of small arms and artillery fire over the LOC, as well as the ongoing curfew and communications blackout (now in its 100th day) have all left many to contemplate the long-term consequences of these altercations on the stability and overall security of the entire South Asian region.
These include consequences leading to as far as the Indian Ocean Region, which despite being more than 1300kms away from the LOC remains witness to a series of dangerous developments, especially within context of the current scenario. For instance, India's recently planned test of its K4 Submarine Launched Ballistic Missile (SLBM) represents a key part of India's long-held desires of developing a robust second-strike capability. While the test itself is meant to signal a major tipping point within the overall strategic balance of the region, the worsening situation in Kashmir carries the risk of unnecessarily heightening tensions at a time when the regional situation is already quite complex. This is largely because the K4 with its purported range of 3500 kms is capable of targeting most of mainland China in addition to Pakistan from the relatively safer distance of India's coastal waters. Its value as a strategic deterrent is evident from its planned deployment on India's nascent fleet of nuclear-powered ballistic missile submarines (SSBNs). These include the INS Arihant and the recently commissioned INS Arighant for which the K4 has been designed to spec. With the Indian navy planning to induct even more SSBNS over the next decade, there are soon likely to be dozens of K4 missiles deployed on these subs, which themselves are likely to remain scattered across the IOR.
While the planned deployment of these missiles was to supposedly herald India's coming of age as a major global power, the current context in which these actions are being taken presents a troubling scenario. Particularly keeping in mind the apparent shifts in India's nuclear doctrinal and policy framework, the very thought of such nuclear weapons being readily deployed across the Indian Ocean represents a major cause for concern the world over. Unlike India's land-based nuclear arsenal where its nuclear warheads are largely demated from the several delivery systems available to its military, India's sea based nuclear arsenal is likely to be deployed at a much more heightened state of alert. As a result, it is also likely to be subject to an altered or more sophisticated command and control structure which in itself requires seamless communications not only between the Indian state and military but also within the many arms of the Indian military itself. Such integration is further conditional on India acquiring highly robust intelligence, surveillance and reconnaissance (ISR) capabilities that leave absolutely no margin for error considering the immense risks at stake in one of the world's most volatile regions. Add to that the Indian government's now institutionalized approach to nuclear brinkmanship and its steady revocation of its 'No First Use' policy, there exists a highly dangerous mix of hubris and recklessness where the entire human race risks being annihilated from even the smallest of missteps.
While some may argue that India is still quite a few years away from deploying a notable fleet of SSBNs armed with its K4 SLBMs, the nuclear weapons already deployed by the Indian Navy already pose quite serious challenges to regional stability. In addition to the K4 which is still under testing, India has equipped several of its surface and sub-surface platforms with a number of other nuclear capable missiles such as the Dhanush and the K-15 Sagarika SLMBs. Considering their relatively short ranges (the Dhanush has a target range of 350kms, while the K-15's range is around 750-800 kms) these weapons are unlikely to be able provide an adequate second-strike deterrent. However, being mostly Pakistan specific, they still contribute immensely to converting the entire Indian Ocean Region to a nuclear flashpoint in addition to the LOC.
In fact, considering the direction in which India's military thinking has evolved over the last decade, the IOR's potential as a nuclear flashpoint is arguably even greater than that of the LOC. The sea's vastness, lack of terrestrial boundaries and potential lack of collateral damage makes a nuclear detonation in the IOR all the more likely. This can range from a non-targeted nuclear detonation as a mere show of force to a tactical nuclear strike on a specific naval platform and its crew in a bid to achieve escalation dominance early on in a conflict. As has often been the case with Indian military thinking, such a scenario can arise from a gross overestimation of its capabilities. Derived from its conventional military superiority(which is already more manifest at sea), such conditions make for an attractive option for India to conduct a limited war against Pakistan at sea.
However, considering how both the Indian and Pakistani navies have opted to commingle conventional and nuclear weapons across a large section of their naval platforms, the risks of any conventional engagement escalating to the use of nuclear weapons remain unacceptably high. As such, even thinking that escalation from a small engagement or skirmish at sea can be managed by either side is downright illusory at best. Yet, based on the Indian state's most recent actions and statements, whether the hubris coming out of India's leaders extends to the manic delusions of a winnable nuclear war is unnervingly open to question.
One hopes that the world never has to contemplate, let alone face, the consequences of such an appalling possibility.
Macron is wrong, NATO is not brain-dead
Right before the 30th anniversary of the fall of the Berlin wall this weekend, French President Macron decided to make another staggering statement in a series of gaffes over the past weeks. "NATO is brain-dead", he said in an interview for the Economist yesterday and everyone gasped. Europeans more than anyone need the alliance alive and well.
Macron also said that he didn't know if he still believed in Article 5 of the North Atlantic Treaty – the part on collective defense which says that an attack on one is an attack on all. The French President was worried about whether the US was still committed to the alliance.
This is not the first time that NATO has been kicked. The alliance has been scorned over the years, many doubting its reason d'etre. The transatlantic alliance has proven to be a resilient one over the decades, however. It is a mathematical constant, if you wish.
If the transatlantic alliance didn't break on the rocks of the Iraq war, it surely can survive Trump.
Macron's concern is that historical forces are pulling the transatlantic allies apart but that perception is a product of Trump's rhetoric, nothing more – it is not indicative of the pattern of transatlantic relations over the decades. Transatlantic relations are not Trump.
President Trump is facing an impeachment and elections, all within the next months to a year. The assessment of transatlantic relations cannot be based on the rhetoric of a person who might be gone soon. No one in the Washington community believes that Trump would withdraw from NATO, even after all the tough rhetoric. NATO is here to stay, and that is the belief among virtually all US officials and diplomats. Transatlantic relations will soon normalize after President Trump is out of office because that is the pattern. The transatlantic partnership is deeply ingrained in the American political psyche. There is no need for apocalyptic statements that rock the boat.
The US has guaranteed Europe's security since the end of the Second World War. Europe cannot do it on its own. What is true is that Europe needs to start contributing more to its own defense.
For a third of NATO's European member states in proximity to Russia, NATO is anything but obsolete. From the Baltic States, through Poland, Slovakia, Romania, down to Bulgaria, NATO's enhanced military presence since the Crimea war has been felt as a counter-measure to Russian ambitions. That of course is far away from France, but European NATO is not France. Macron doesn't speak for all the NATO European states most of who cannot imagine political life and even survival without NATO.
What is apparent is that French President Macron is rolling out a gaffe after gaffe this week. He caused a diplomatic scandal with the Bulgarian and Ukrainian governments, by saying in a far-right magazine that he preferred legal African migrants to Bulgarian and Ukrainian criminal gangs. The week before that, he blocked Albania and North Macedonia from starting accession talks for EU membership, which drew a lot of criticism from all corners of Europe. Yesterday, Macron called Bosnia a jihadists ticking bomb, of course ignoring that France is a jihadist force itself. Macron's "brain death" comment angered Angela Merkel who warned him to cut down on the drastic remarks.
So Macron, not Trump, is the one with the divisive, anti-European role, judging by the past weeks. Macron, not Trump, is turning into the European anti-hero.
The claim that the French President's series of inflammatory statements is a strategy to position France as the alternative leader of the European Union could be as true at the hypothesis that all this is a part of Macron pandering to the French far-right.
The truth is that NATO is alive and kicking. Its very existence serves as deterrence against a potential attack on a NATO member, so that Article 5 does not even have to be tested. NATO should not be taken for granted; only when something no longer exists will one get to appreciate all the invisible deterrence benefits.
If the history of Article 5 shows us one thing, is that it was used for the first time by the Americans in the aftermath of September 11th. This is a common reminder, anytime someone in the US questions the value of NATO.
So, Macron is wrong on NATO. It will be good if he toned down the lunatic rhetoric of the past weeks, to show that he himself is not brain-dead. If Macron's intention was to make waves, he is succeeding. If his intention was to be vying for the European Union top leadership spot, he is failing.