So Boris Johnson has become Britain's prime minister. He has been trying and scheming, scheming and trying including undermining David Cameron. A 'remainer' before, Johnson saw political capital in the 'leave' campaign, and in a sudden about turn became its face and leading campaigner. Always superb at the latter and having the inbuilt advantage of a clown's rapport with his public, he is given credit (or blamed) for the 'leave' victory in the referendum. It certainly was a turnaround for when the then prime minister, David Cameron promised the referendum, no one believed Britain would vote to leave — a vote that has divided the union as both Northern Ireland and Scotland voted to remain.
Boris has promised brexit, deal or no-deal, by October 31. A no-deal brexit would hurt the EU but cause much more damage to the UK economy. Since Boris refuses to rule out prorogation of parliament to achieve his ends, parliament has voted to ensure parliament will continue to legislate by requiring it to consider a Northern Ireland bill every two weeks . In effect the Boris no-deal brexit bomb has been defused, at least for the time being.
Brexit itself and its economic cost remain. If its supporters like Nigel Farage thought trade with the US will recompense the losses, they are in for a surprise. As Trump's 'America first' policy has made abundantly clear, the US will be a tough negotiator on any trade deal.
All that is later. The first problem Boris faces is one of uniting the parliamentary party and securing its support. Philip Hammond the Chancellor of the Exchequer (akin to Treasury Secretary) has resigned and the other most important job, that of Foreign Secretary is held by Jeremy Hunt his defeated rival. He has refused to quit and has turned down a demotion to defense secretary. Sajid Javid's job as home secretary has been given to Priti Patel and Javid himself, a former banker, has been appointed to Hammond's position as Chancellor of the Exchequer, the first ethnic minority person to hold such a high level post.
How Johnson will fare with Hunt's supporters remains to be seen.
Dominic Raab receives the foreign porfolio with the additional title of First Secretary of State giving him the most senior rank in the cabinet after the prime minister. Raab's father was Jewish although he himself was brought up in his mother's Church of England faith. As a young man, he spent the summer of 1998 at Birzeit University in the West Bank near Ramallah working for one of the principal Palestinian negotiators of the Oslo Peace Accords. Will we see any progress with peace in Israel/Palestine?
At the end of the cabinet reshuffle, the startling fact is that Boris has fired over half of Theresa May"s cabinet. No room for bridge building, the new cabinet is exclusively 'leavers' or right-wingers or Boris supporters. Exactly how that unites is difficult to fathom. We now have to wait and see when the disgruntled former ministers or their supporters will decide to wield their knives. George Canning had the shortest term in office serving just 119 days, and Johnson's October 31st brexit deadline is exactly 99 days from when he took office. Will he set a new record?
Meanwhile, Boris has his work cut out for him. Not just brexit but Iran is sitting on two British-flagged tankers. Does Britannia still rule the waves? Not bloody likely, to use a British colloquialism, or so it seems.
Shaping Europe's digital future
I am a tech optimist. My belief in technology as a force for good comes from my experience as a medical student. I learnt and saw first-hand its ability to change fates, save lives and make mundane what once would have been a miracle.
We now take for granted that we can take an antibiotic when we have an infection or go for an x-ray or MRI scan when we get injured or sick. These are all miracles that have changed the course of humanity for the better.
Thanks to technology, these miracles are becoming more breathtaking and more regular by the day. They are helping to better detect cancer, support high-precision surgery or tailor treatment for the needs of each patient.
This is all happening right now, right here in Europe. But I want this to be only the start. And I want it to become the norm right across our society: from farming to finance, from culture to construction, from fighting climate change to combatting terrorism.
This is the vision behind the new digital strategy that the European Commission will present this week.
We believe that the digital transformation can power our economies and help us find European solutions to global challenges. We believe citizens should be empowered to make better decisions based on insights gleaned from non-personal data. And we want that data to be available to all – whether public or private, big or small, start-up or giant. This will help society as a whole to get the most out of innovation and competition and ensure that we all benefit from a digital dividend. This digital Europe should reflect the best of Europe – open, fair, diverse, democratic, and confident.
The breadth of our strategy reflects the scale and nature of the transition ahead of us. It covers everything from cybersecurity to critical infrastructures, digital education to skills, democracy to media. And it lives up to the ambition of the European Green Deal, for instance by promoting the climate neutrality of data centres by 2030.
But, as we will set out this week, the digital transformation cannot be left to chance. We must ensure that our rights, privacy and protections are the same online as they are off it. That we can each have control over our own lives and over what happens to our personal information. That we can trust technology with what we say and do. That new tech does not come with new values.
I fully understand that, for many, technology – and especially those who own it – have not yet earned that trust. I see how that can break down when big online platforms use their own customers' data in ways they shouldn't. Or when disinformation drives out responsible journalism and clickbait matters more than the truth.
So I get and respect why some people are tech sceptics, doubters or even pessimists. And this is why I believe we need a digital transition which is European by design and nature. One that rebuilds trust where it is eroded and strengthens it where it exists. As part of this, big commercial digital players must accept their responsibility, including by letting Europeans access the data they collect. Europe's digital transition is not about the profits of the few but the insights and opportunities of the many. This may also require legislation where appropriate.
The point is that Europe's digital transition must protect and empower citizens, businesses and society as a whole. It has to deliver for people so that they feel the benefits of technology in their lives. To make this happen, Europe needs to have its own digital capacities – be it quantum computing, 5G, cybersecurity or artificial intelligence (AI). These are some of the technologies we have identified as areas for strategic investment, for which EU funding can draw in national and private sector funds.
Making the most of digital and data is as important for big industries as it is for SMEs. Although the biggest ideas often come from the tiniest start-ups, scaling-up can be an uphill task for smaller European firms in the digital world. We want European start-uppers to enjoy the same opportunities as their counterparts in Silicon Valley to expand, grow and attract investment.
For this, we will need to overcome fragmentation in our single market that is often greater online than elsewhere. We need to join forces – now. Not by making us all the same, but by leveraging our scale as well as our diversity – both key factors of success for innovation.
And we will also need the resources to match ambition. This is why at this week's European Council I will push for a modern and flexible EU budget that invests in our future – and in the research, innovation deployment and skills to bring it to life.
This will be needed if we want Europe to lead the way in the areas with the most potential, such as data and AI. This week, we will put forward our plans for both alongside our wider digital strategy.
The starting point on data will always be personal protection. Europe already has the strongest rules in the world and we will now give Europeans the tools they need to make sure they are even more in control.
But there is also another kind of data that is the uncovered, unused goldmine of the data-agile economy of the future. I am thinking of anonymised mobility data or meteorological data gathered by airliners, satellite images, but also industrial and commercial data on anything from engine performance to energy consumption.
These types of non-personal data can underpin the design and development of new, more efficient and more sustainable products and services. And they can be reproduced at virtually no cost. Yet today, 85% of the information we produce is left unused. This needs to change.
We will develop a legislative framework and operating standards for European data spaces. These will allow businesses, governments and researchers to store their data and access trusted data shared by others. This will all be done under secure conditions that create greater value for all and ensure a fair return for all.
These pools of data will in turn drive our work to promote excellence and trust in artificial intelligence in Europe. AI is already helping small companies reduce their energy bill, enabling greener, automated transport, and leading to more accurate medical diagnoses.
To help businesses big and small to harness the full potential of AI, we will invest in a network of local digital innovation hubs and in centres of excellence for advanced research and education.
At the same time, we will act to ensure that AI is fair and compliant with the high standards Europe has developed in all fields. Our commitment to safety, privacy, equal treatment in the workplace must be fully upheld in a world where algorithms influence decisions. We will focus our action on high-risk applications that can affect our physical or mental health, or that influence important decisions on employment or law enforcement.
The aim is not more regulation, but practical safeguards, accountability and the possibility of human intervention in case of danger or disputes. We successfully shaped other industries – from cars to food – and we will now apply the same logic and standards in the new data-agile economy.
I sum up all of what I have set out with the term 'tech sovereignty'. This describes the capability that Europe must have to make its own choices, based on its own values, respecting its own rules. This is what will help make tech optimists of us all.
This article by the President of the European Commission Ursula von der Leyen was published on the occasion of presentation of Commission's strategies for data and Artificial Intelligence.
The ending of Operation Sophia: The EU sway from its Human Security approach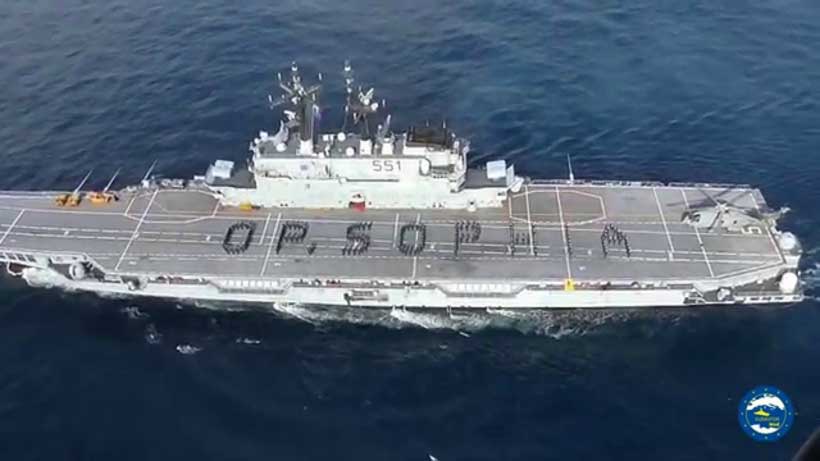 The EU decision to terminate the Operation Sophia represents its will to choose European Security approach while having agenda of Human Security approach in its European Neighborhood Policy.
On 17th February 2020, European Union (EU) foreign ministers decided to end Operation Sophia, formally known as European Union Naval Force Mediterranean (EU NAVFOR Med), and launch a new maritime mission in the region which will enforce the United Nations (UN) arms embargo in and around Libya. The decision came just before the end of the mandate of the Operation Sophia on 31st March 2020. However, the decision to end Operation Sophia and replace it with arms embargo mission is influenced by the internal and external politics of Europe.
What is Operation Sophia
The EU NAVFOR MED ("Sophia") mission was launched in 2015 as an EU's response to curtail illicit human and arms trafficking in the Mediterranean Sea. Along with this, one of the tasks of the mission was to save the lives of vulnerable migrants in the Mediterranean Sea. In the last five years, the mission helped trained the Libyan coastguard and navy and helped implement a UN arms embargo off the coast.
The Unexpected Consequences of the Mission
Requested and endorsed by the Italian government and supported by the EU,Operation Sophia was supposed to be the military mission focusing on restraining human and arms smuggling from Northern Africa into Europe via the Mediterranean. However, mission transformed into a humanitarian mission saving the lives of the migrants at sea and transporting them safely in Europe. Consequently, the EU witnessed the undocumented inundation of migrants coming from Syria via Turkey, and many Africans taking the Libyan route in the hope to reach a safer place and attain a better life. The mission has rescued over 44,000 people at sea and made them reach safely in Southern Europe particularly in Italy.
The Rise of Discussions among the EU Member States
This was followed by the new discussion among EU Member States particularly among Italy, Austria and Hungary to tackle the rising number of migrants' inflow. In April 2019, the then-Italian coalition government threatened the EU to veto the entire mission. The then-interior minister Matteo Salvini contended that the search and rescue ships employed in the mission are instigating the local migrants to use sea route and reach Italy. Austria also opposed the reviving of Operation Sophia in the past because of similar claims. As Austria has long been having tensions with Italy over the influx of migrants and refugees in Austria from Italy. Therefore, Austria also was in favor of the termination of the mission as it will indirectly help curtail the migration flow in Austria as well. Hence, in October 2019, the EU decided not to extend the mission after March 2020, and replace it with the mission solely focused on the arms embargo.
What is New About the New Operation
The idea is to shift the new operation further east, away from the usual water route used by migrants leaving Libya in search of better lives in Europe. EU believed that to better curtail arms movement, the mission has to focus more on the eastern side which is the epitome of the arms transfer. The eastern part of the country is the base of the self-styled Libyan National Army forces loyal to General Khalifa Haftar. Khalifa Haftar, a former general in Gaddafi's regime had fled to the US later becoming a CIA asset, returned to Libya in 2011 to lead the revolution. In recent years he has styled himself the leader of the Libyan National Army with the backing of the UAE, Egypt, France and Russia amongst others. On the other side of the checkerboard is the UN-recognized Tripoli-based Government of National Accord which is backed byQatar, Italy and the local militias. The Haftar forces are attacking the UN-recognized Tripoli-based Government of National Accord, which in turn is the major reason for the current ongoing conflict in Libya. Libya has been in turmoil since 2011, when a civil war toppled long-time dictator Moammar Gadhafi, who was later killed. Fighting between the country's factions has intensified over the past year.
With certain Member States backing Haftar and others backing GNA, the EU is in an imbroglio. As a result, the Union lacks a clear policy and will to deal with the crisis. While the EU contends that the new mission proceeding Operation Sophia will confine the flow of arms from Libya and its neighborhood, it has also been argued that the EU's monitoring only by air will weaken the position of the mission and will favor the Haftar's coup attempt. This will result in an increase in civilian casualties, destruction and more civilian displacement.
Human Security approach vs European Security approach
Argyro Kartsonaki and Stefan Wolff in their article named "The EU's Responses to Conflicts in its Wider Neighborhood: Human or European Security?" have defined two types of the EU Security Strategy in European Neighborhood Policy (ENP): the Human Security approach and European Security approach. The Human Security approach embarks upon the increasingly humanitarian interventionist foreign policies, a focus on development, stable government, restructuring judiciary, combat terrorism and organized crime as part of security policy. The aim is to make the country under discussion stable in the long-term. The policy has been defined as the core of the European Security Strategy of the Council of the European Union in its all upcoming civilian and military missions under CSDP. Whereas, the European Security approach is about maximizing security for the EU and its citizens and member states. In terms of the EU's foreign and security policy, this can be understood as the pursuit of EU internal security objectives with foreign policy tools employed on the conflict in ENP. The most frequent security threats identified covered under the European Security are international terrorism, transnational organized crime and illegal migration. The authors of the article did the empirical study of the EU civilian and military missions in the ENP and reach to the conclusion that the Union's response to most of the conflicts is in line with a human security approach thus focusing on the long-term goals of ensuring stability, peace and prosperity in the ENP.
While this is true in most of the CSDP missions launched by the EU, however, it has been observed that EU has always been keen on taking the European Security approach especially in the conflicts where its own interests are at stake. Beset by the migration crisis, and upsurge of the right-wing politics, the EU seems to have the urge to choose the European Security approach to deal with the crisis while having the policy of employing the human security approach. The decision to replace Operation Sophia with the new mission represents the quintessential short-term policy focusing more on resolving the EU's internal political impasse as compared to dealing with the external crises. The decision suits the Italian government as it will take away the coalition-government of Italy to criticize the mission and call it as a "pull factor". It has given Italy the chance to be seen to play a leading part in expanding Sophia's capabilities, by deploying Italian satellites and aircraft to support the mission. On the other side of the Mediterranean, this can risk the increase in the arms trafficking at the Mediterranean and strengthen Haftar's status in Libya. The current decision represents the EU's short-sightedness as its security policy in Libya seems driven by interests, not by norms and values.
All Those Croatian Presidents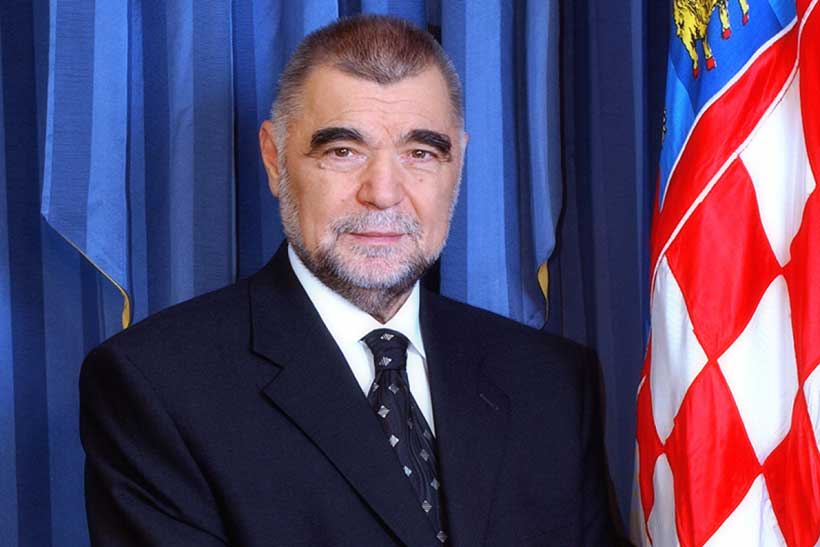 Since those days when it emerged from the ruins of the Yugoslav federation as an independent state, Republic of Croatia had 4 Presidents – 4 men and a Lady President. The first one whom only death, in the opinion of many, saved from the International Hague Tribunal, but who is still (or because of that?) called by his admirers "Father of the Nation" was a self-proclaimed "Mesiah", who although "only" a President acted as master and commander. One of his closest collaborators remembers how Franjo Tudjman asked him once: "To whom should I leave Croatia?" For a monarch without heirs from the 19th century a quite appropriate question. But, for the President of a modern state that found its way to the international scene at the very end of the 20th century – unthinkable!
On the wave of the desire for changes, which grew more and more as dark sides of the war for independence and of the privatization and transition started (but only started) to emerge, Tudjman was after his death succeeded by a former highly positioned politician of his Party who broke all ties both with Tudjman as well as with the Croatian Democratic Union (HDZ), because he could not and would not support their policy towards Bosnia and Herzegovina. Before doing that he, alas, following the official HDZ policy, gave a couple od "antologic" statements which he found himself in a position of explaining even after years. However, Stjepan Mesić displayed enough honesty and political courage to admit these statements and escapades and to apologize for them, saying they were wrong and out of place. He won the presidential elections twice and although he is by his enemies from the right still branded both as a clown and as a traitor, he initialized key processes aimed at putting Croatia on the world scene again, after it was, at the end of Tudjman's rule, practically put into international isolation because of his policy towards minorities, especially the Serb one, and to human rights in general.
Mesić opened the way for returning antifascism (although already put into Constitution) to the place it deserves in the Croatian society; without any reservations he labeled fascism and its Croatian version (Ustasha) as evil and as a crime; he opposed the historical revisionism that was present from the very beginnings of the Croatian state; ha changed the attitude towards minorities, in the first place, the Serb minority and he favored the return to Croatia of those Croatian citizen of Serb origin who fled the country during the war; he laid foundations for a everyday's normalization of the relations in the region; he opened Croatia to the world, presenting it as a partner willing to cooperate on the terms of full equality with everybody. Despite diminished powers, because Croatia switched after Tudjman's death from semi-Presidential to parliamentary system, he knew how to resolutely say "no", when Croatia's interests were at stake (for example resisting the pressure to make Croatia part of the so called Coalition of willing put together by the US for the purpose of invading Iraq). And he never ceased repeating that he is a citizen-President whose job is not to rule, but to serve.
After his 10 years in office a new tenant came into the Office of the President – university professor and composer, candidate of the left, Ivo Josipovic. There can be no doubt that he too wanted to be a "real President", that he even had some ideas how to do this (let us forget his statement that he intends to compose an opera, while being President), the fact remains that he – objectively – managed to halt or to freeze many of the positive processes started by his predecessor; though at the same time some of them he simply copied, repeating for example in the Israeli parliament the excuse, on behalf of the Croatian state, for the crimes committed by the Ustasha against Jews. If he is going to be remembered for anything, it will be for being a weak President, who – by not being able to define himself and by not understanding what politics is all about, practically put in the position of the President Kolinda Grabar Kitarovic. Because, apart from the HDZ voting machinery, people did not vote for her, wanting just her as the new President, but because they were, to put it mildly – fed up by Ivo Josipovic. He did not know how to make real contact with citizens (contrary to Mesic, who was a virtuoso in doing this) and the citizens did not understand him – for example when he announced that he will run for the second term with he concept of a new Constitution.
The first woman-President in the short history of Croatia, presented a respectable C/V (minister for European Integration, Foreign minister, ambassador to the US, assistant to the Secretary General of NATO). But, very soon it became apparent and it remained apparent through her 5 years in office that she came totally unprepared and unfit for the position. She was intoxicated by the ceremonial accompanying the position of the President, she was literally in love with the military component of the function (although the President is the Supreme commander only in times of war), she loved uniforms and weapons and, above all – she was obsessed – by moving her Office from one town to the other (together with a ceremonial military unit that was present during the playing of the national anthem and raising the flag upon her arrival; in normal circumstances it is just the President visiting this or that town, or region of Croatia, which was – but without the pomp upon which she so insisted – done by Mesic, by Josipovic, even by Tudjman.
She will be remembered by stubbornly repeating some notorious lies (such as that Croatia/Yugoslavia was behind the Iron Curtain, or that Croats were not allowed in times of Yugoslavia to call themselves as Croats, or that the Ustasha salute (For homeland – ready) was an ancient Croatian salute (here she eventually admitted, most probably under pressure from outside, that she was wrong, blaming one of her advisers for this!). She will not be remembered for her policy, even not for the "3 seas concept" she so loved to speak about, although it is not her concept at all. But she will be remembered as an enthusiastic cheer leader during the World soccer championship, as somebody who embraced sweaty soccer players in their wardrobes and – as her term in office started to come close and closer to its end – as somebody who liked to sing in public (even "discussing" this with some media, objecting that they reported she does not know how to sing, although – she said – "I sing well"). Finally she will be remembered by a series of public appearences which made many people to raise their eyebrows and than to start laughing at her ("My friend, the American general", or "they say it's not possible, but I tell you it is possible; I have already arrangements with certain foreign countries that Croats will go there for schooling, return after that to Croatia and work on-line from their homes for 8.000 Euro monthly", ending with "I will stay in Croatia, although I have offers from all around the world". She loved to sing a song whose text portrays part of Bosnia and Herzegovina as Croatia, she boasted that the pop-singer, icon of the political right whose most popular song begins with the Ustasha salute "For homeland – ready!" is her favorite singer, and let us stop here, although there would be much more. She missed no opportunity to equale antifascism (calling it communism) with fascism and she loved to remember how both of her grandparents were partisans, but turned into anticommunists right after the victory in 1945. About her being sent to school in the US she said that her father sent her there and not Tito ("forgetting" that Tito was at that time several years dead already).
She made peace with the HDZ prime minister, because she needed her party's support in the election campaign. All the HDZ politicians started to repeat, as parrots; "She will win!". She lost. If she manages to get into history, than history will remember her as somebody who transformed the role of the President into a stage act and managed, instead of policy that should be waged at the top of the state, to present a rather bad "patriotic" reality show.
It is high time for "realpolitik" to replace this reality show. Yes, we might expect some surprises from the President-elect too, some of them might not please those who voted for him. But, one thing is sure; because of Zoran Milanović nobody who really cares for Croatia and for Croatia's reputation in the world, will not blush, or feel ashamed (which was not the case in previous 5 years). Milanović in not an "unknown", both in Croatia and in the world, neither as a person, nor as a politician (chairman of the Social-democratic party, Prime minister). It is a known fact that he too, sometimes, speaks and even acts faster that he thinks, putting himself in the position to explain afterwards what he really wanted to say or demonstrate (the most benign example is his jumping from a APC and falling to the ground before TV cameras, and saying laconically only: "I wanted to boast".
In retrospect: the first "mesianic" President saw himself as the owner of the country and behaved accordingly. The second, and history will one day admit this, was a President, as Presidents should be. The third did not know how to be the President and the fourth, the Lady President, understood and performed her duty as a cheap reality show. One should hope, the time is ripe for a "realpolitiker", someone who is fully aware of the fact that he is the President of a small country, but at the same time aware of its (meaning his) responsibility for the state of democracy in Croatia, for the situation in the region and for Croatia's place in the world. Voters do remember Milanovic from previous times. So it is no surprise that on internet one can read such a commentary: "Good luck, don't slip, because we will not forgive."