Commission approves support for six offshore wind farms in France
The European Commission has found support to six large offshore wind farms in French territorial waters to be in line with EU State aid rules. The measures will help France reduce CO2 emissions, in line with EU energy and climate goals, without unduly distorting competition in the single market.
France intends to support six offshore wind farms for electricity generation. The six sites are located in French territorial waters off the North-Western coast of France. The sites are "Courselles-sur-Mer", "Fécamp", "Saint-Nazaire", "Iles d'Yeu / Noirmoutier", "Dieppe / Le Tréport" and "Saint-Brieuc".
These are the first selected offshore wind projects supported by France. Each of the wind farms will be composed of 62 to 83 turbines with an installed capacity of 450 to 498 megawatts per farm. The selected installations will receive support in the form of feed-in tariffs over a period of 20 years. The construction of the first of the wind farms is to start this year and they should be operational as of 2022. Once finalised, the wind farms will increase France's renewables generation capacity by about three gigawatts.
The Commission assessed the six support measures under EU State aid rules, in particular the Commission's 2008 Guidelines on State aid for environmental protection.
The Commission found that:
the support measures will help France boost its share of electricity produced from renewable energy sources to meet its climate targets, in line with the environmental objectives of the EU;
the level of aid granted to the six projects is proportionate and does not entail overcompensation of the beneficiaries, in line with the requirements of the Guidelines.
On this basis, the Commission has concluded that the measures will encourage the development of renewable energy and will help France meet its climate targets, without unduly distorting competition.
Background
The Commission's 2008 Guidelines on State Aid for Environmental Protection allow Member States to support the production of electricity from renewable energy sources, subject to certain conditions. These rules are aimed at meeting the EU's ambitious energy and climate targets at the least possible cost for taxpayers and without undue distortions of competition in the Single Market.
The Renewable Energy Directive established targets for all Member States' shares of renewable energy sources in gross final energy consumption by 2020. For France that target is 23% by 2020. The projects aim to contribute to reaching that target.
More information on today's decision will be available, once potential confidentiality issues have been resolved, in the State aid register on the Commission's competition website under the case numbers SA.45274, SA.45275, SA.45276, SA.47246, SA.47247 and SA.48007. The State Aid Weekly e-News lists new publications of State aid decisions on the internet and in the EU Official Journal.
Unprecedented momentum for green hydrogen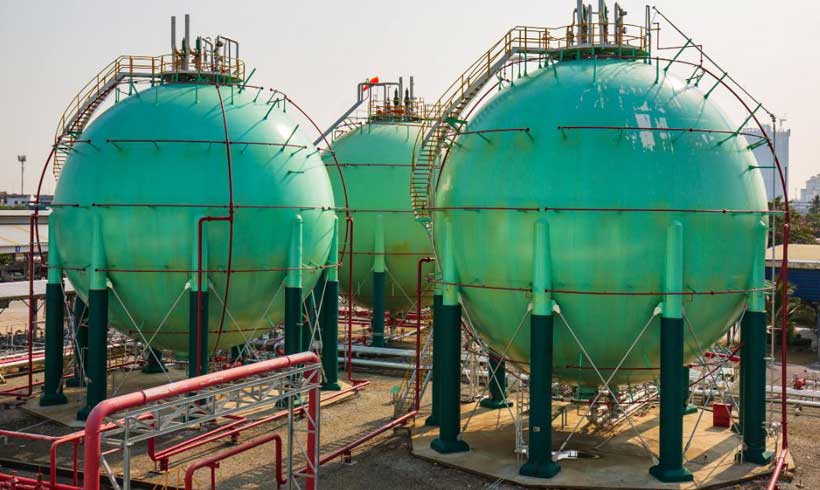 Hydrogen from renewable energy could play a central role in the global energy transformation, the latest report by the International Renewable Energy Agency (IRENA) finds. 'Hydrogen: a renewable energy perspective' estimates that hydrogen from renewable power, so called green hydrogen, could translate into 8 per cent of global energy consumption by 2050. 16 per cent of all generated electricity would be used to produce hydrogen by then. Green hydrogen could particularly offer ways to decarbonise a range of sectors where it is proving difficult to meaningfully reduce CO2 emissions.
Decarbonisation impacts depends on how hydrogen is produced. Current and future sourcing options can be divided into grey (fossil fuel-based), blue (fossil fuel-based production with carbon capture, utilisation and storage) and green (renewables-based) hydrogen. Blue and green hydrogen can play a role in the transition and synergies exist.
Falling renewable power cost and falling capital cost for electrolyzers is creating an economic case for green hydrogen
With falling cost of renewables, the potential of green hydrogen particularly for so called 'hard-to-decarbonise' sectors and energy-intensive industries like iron and steel, chemicals, shipping, trucks and aviation is rapidly becoming more compelling given the urgency to limit CO2 emissions. This includes direct hydrogen use but also the production of liquid and gaseous fuels such as ammonia, methanol and synthetic jet fuel from green hydrogen. Electrolyzer deployment is currently ramping up from MW to GW-scale as witnessed by dozens of projects worldwide.
Large-scale adoption of hydrogen could also fuel an increase in demand for renewable power generation, IRENA's report finds. In total, IRENA sees a global economic potential for 19 exajoule (EJ) of hydrogen from renewable electricity in total final energy consumption by 2050. This translates into around 4-16 terawatts (TW) of solar and wind generation capacity to be deployed to produce renewable hydrogen and hydrogen-based products in 2050.
However, deployment of hydrogen-based solutions will not happen overnight, IRENA's report cautions. Hydrogen might likely trail other strategies such as electrification of end-use sectors, and its use will target specific applications. The need for a dedicated new supply infrastructure may also limit hydrogen use to certain countries that decide to follow this strategy. Existing natural gas pipelines could be refurbished, but implications must be further explored.
Low-carbon, clean hydrogen should be understood as part of a larger energy transition effort
Green hydrogen could make a substantial contribution to the energy transition in the long run. The report recommends acknowledging the strategic role of hydrogen in the transition and at the same time calls on governments and private sector to better understand energy system benefits, cost-reduction and investment requirements to tap into the potential of a hydrogen future.
Download IRENA's report 'Hydrogen: a renewable energy perspective'.
Ramp up nuclear power to beat climate change
Without significantly increasing the use of nuclear power worldwide, it will be difficult to achieve the goal of reducing harmful emissions and fighting climate change, the head of the International Atomic Energy Agency (IAEA), said on Monday.
Cornel Feruta, the acting Director-General of the agency, was speaking in Vienna, at the opening of the first-ever International Conference on Climate Change and the Role of Nuclear Power.
It brought together some 550 participants from 79 countries, and 18 international organizations, to exchange science-based information, and hold objective discussions on the role of nuclear power in mitigating the climate crisis.
The IAEA pointed out that nuclear power contributes around one-third of all low carbon electricity, producing practically no greenhouse gases, and some 10 per cent of the total electricity produced worldwide.
Radioactive waste and security concerns must be addressed
However, the IAEA accepted that there are persistent public concerns about the potential dangers to health and the environment caused by radioactive waste from nuclear plants, and Mr. Feruta said that advances concerning the disposal of such material may alleviate fears about the long-term sustainability of the energy source.
Also speaking at the event, Mr. Liu Zhenmin, the Under-Secretary-General for Economic and Social Affairs (DESA), echoed Mr. Feruta's remarks, and said that the problem of radioactive waste is an "unresolved issue" that needs to be addressed.
In his keynote address, Mr. Zhenmin also raised nuclear safety, which he described as "a significant public concern, especially after the Fukushima accidents and terrorism related fears".
The large up-front costs of nuclear power remain an important issue, continued Mr. Zhenmin, and renewable energies, such as solar and wind, are continuing to drop in price, becoming increasingly competitive with conventional, fossil-fuel based sources. Meeting the capital costs of building nuclear plants will require government commitments, and public acceptance.
Nuclear technology's 'important role in society'
Nuclear technology plays an important and positive role in society, added Mr. Zhenmin. He outlined some of the benefits, such as monitoring pollution, and assisting in the diagnosis and treatment of cancers and other major diseases, and pointed out that radiation technology helps prevent food from spoiling, and to create new crop varieties, which supports climate change adaptation.
Both Mr. Feruta and Mr. Zhenmin referred to the work of the Intergovernmental Panel on Climate Change (IPCC), the UN body tasked with providing objective, scientific reports on the changing climate, which has shown that far-reaching changes to the way we produce energy must occur if we are to limit global warming to 1.5 degrees above pre-industrial levels.
In its various models for a sustainable energy future, the IPCC has included significant increases in nuclear power generation by 2050, ranging from a 59 per cent increase, to a 501 per cent rise.
New IEA policy review offers recommendations for Estonia's energy transition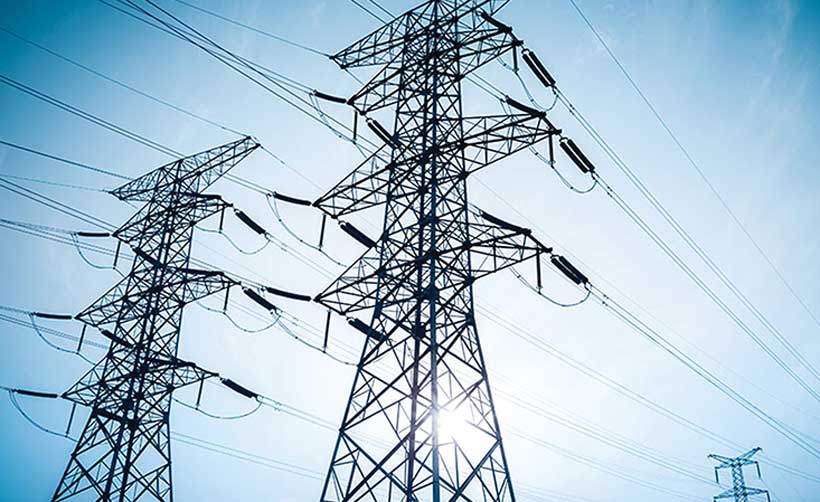 Estonia is on the brink of a major energy transition that will involve a substantial change in the role of domestically produced oil shale in its energy mix, the International Energy Agency said today in its in-depth review of the country's energy policies.
Estonia's energy supply is unique among IEA member countries because of its strong reliance on domestically produced oil shale, which dominates electricity generation. This provides the country with a high degree of energy independence, but it also gives Estonia the highest carbon intensity of all IEA countries. Oil shale, an energy-rich sedimentary rock, and the shale oil produced from it are different from light tight oil (sometimes also referred to as shale oil), which is produced from shale formations, often together with shale gas, in hydraulic fracturing. This is not done in Estonia.
In the future, Estonia's transport and power sectors will need to shift to lower-carbon energy sources. Its industry is set to move towards extracting higher value from the country's oil shale resources by producing more liquid fuels that also have environmental benefits.
"This transition represents a major economic and social challenge, and we recommend that it be supported by identifying cost-effective pathways for the decarbonisation of the energy sector," said Dr Fatih Birol, the IEA's Executive Director.
The in-depth review of Estonia's energy policies is the first by the IEA since the country became the 29th member of the organisation in 2014. The report discusses the energy challenges Estonia faces and recommends possible solutions to help it to achieve a secure and sustainable energy future.
Estonia made strong progress in the deployment of wind power until 2015, but significant administrative barriers have since emerged. As wind power is likely to be the lowest-cost technology for future large-scale renewable energy projects in Estonia, the IEA encourages the government to quickly address the barriers to its deployment.
"I congratulate Estonia on already achieving its mandatory EU emissions reduction and renewable energy targets for 2020," Dr Birol said. "The IEA believes that reaching the ambitious targets for 2030 can be possible but requires more determined action, taking economic and energy security considerations into account."
Estonia's main challenge in the transition to a cleaner energy future – one shared by many IEA countries – is the decarbonisation of its transport sector, which is currently not on track to meet short-term emissions and energy efficiency targets. The IEA recommends that the government review the energy taxation of all fuels to better reflect their carbon content. That would accelerate the switch to low emission technologies, notably in the transport sector.
Following the expansion of regional energy infrastructure and improved cooperation between Estonia and its EU neighbours, the country is now firmly embedded in the European energy system, which brings significant energy security benefits. Instead of pursuing energy independence as a major energy policy target, the IEA recommends that Estonia work with its EU neighbours to prioritise the identification of market-based solutions to diversify supply and enhance security of supply.
Today, Estonia's level of electricity interconnection is already substantially higher than the target set for EU countries. The expected synchronisation of the Baltic electricity grid with the continental European grid by 2025 will further increase Estonia's security of electricity supply. This will also alleviate any potential supply concerns arising from the expected reduction of electricity generation from oil shale.