Why does al Qaeda oppose the repatriation of ISIS prisoners to Central Asia?
Al Qaeda's subsidiary from Central Asia, Uzbek Salafi-Jihadi group Katibat al Tawhid wal Jihad (KTJ), accused the U.S.-backed Kurdish-led Syrian Democratic Forces (SDF) and American troops in Syria of violently repatriating ISIS prisoners against their will to Uzbekistan and Kazakhstan. The former amir of KTJ, one of the well-known propagators of al Qaeda's ideology in the Fergana Valley, Abu Salah Uzbeki, has issued audio and text statements on the KTJ website on the Telegram channel, where he elaborated on the problem of repatriating Islamic State's jihadists to Central Asia. He accused SDF's Kurdish militants of executing the order of their American "owners" and forcibly repatriating the 156 captured Uzbek women and children of ISIS jihadists to the non-believer "Satan" regime of Uzbekistan.
According to him, "some Uzbek prisoners wanted to continue to remain on the ground of Blessed Sham, to move to Idlib and join us, Uzbek and Uyghur Mujahideen."By "the Uzbek and Uyghur Mujahideen" he means Salafi-Jihadi groups from Central Asia, such as KTJ, Katibat Imam al Bukhari (KIB) and the Turkestan Islamic Party (TIP), which are closely related to al Qaeda. Uzbek and Uyghur Salafists are leading a jihad against the Bashar al-Assad regime alongside the most powerful radical militant group Hayat Tahrir al-Sham (HTS) in northeastern Syria. These territories, now primarily controlled by HTS, often referred to as Greater Idlib, also encompass parts of Hama, Aleppo and Latakia provinces. As Michael Mulroy, deputy assistant US Secretary of Defense for the Middle East, said, "Idlib is essentially the largest collection of al-Qaeda affiliates in the world."
It should be noted that after the fall of the last stronghold of ISIS in Baghouz in March 2019, several hundred foreign fighters of Abu Bakr al Baghdadi and their family members from Central Asia have been detained by the SDF. Many Central Asian militants were placed in the al-Hol displacement camp in north-eastern Syria, where at least 13,000 foreign ISIS followers were being held, including 12,000 women and children.SDF Kurdish leaders have sounded the alarm that they do not have the capacity to detain so many people and appealed to foreign governments to take back its citizens. However, the ice was broken in February 2019 when President Trump urged the EU and other countries to repatriate and put on trial hundreds of their former ISIS jihadists captured by U.S.-backed Kurdish forces in Syria.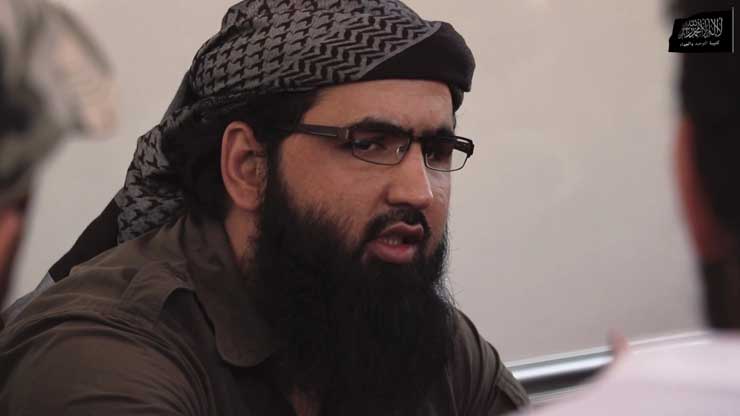 It may be recalled that more than 7,000 Salafi-Jihadist fighters from the former Soviet republics of Central Asia and Russia have traveled to Syria and Iraq in the last six years to join ISIS. Since the beginning of this year, Kazakhstan, Tajikistan, Uzbekistan and Russia have begun to retrieve their citizens, mostly children and women from the Middle East on a large scale. In particular, in April 2019, Tajikistan's authorities have repatriated 84 minors from Iraq, where their parents joined the Islamic State. Uzbekistan during the special operation "Goodness" repatriated 156 of its citizens from Syria and Iraq on May 30, 2019. Also, within the framework of the humanitarian operation "Jusan" (Wormwood), Kazakhstan has repatriated 231 of its citizens from Syria in May 2019. In January 2019, the Kurdish-led SDF has handed over to authorities of Kazakhstan five fighters, 11 women and 30 children. In total, Kazakhstan repatriated more than 500 of its citizens from Iraq and Syria in three stages. Astana's success was commended by the US Secretary of State Mike Pompeo who "praised Kazakhstan's global leadership in the repatriation and reintegration of its citizens from Syria, and encouraged Kazakhstan to share its experience with other nations."So far, Kyrgyzstan and Turkmenistan have not been able to repatriate its jihadists, many of whom are detained in prison camps controlled by the Kurdish SDF and Iraqi armed forces.
In response to the repatriation of ISIS militants to Central Asia, Abu Salah Uzbeki, a former amir of the al Qaeda-backed KTJ and a fiery ideologue of the Sunni Militant Jihadism, has sharply criticized U.S.-backed Kurdish fighters for forcibly repatriating of wives and children of ISIS militants to their homeland. He claims that returnees will face prosecution, torture in prisons and inevitable death in Central Asia. He viciously calls Kurdish troops a "puppet" of Americans, performing their will.
Further, Abu Salah Uzbeki explained that, despite the fact that ISIS was and remains an enemy for al Qaeda and Al Nusra, they consider Abu Bakr al Baghdadi's subordinates and their families to be Muslims."We should not rejoice when the Western Kafirs (infidels) bomb and destroying Islamic State's jihadists, on the contrary, we must help them return to the true path of Allah," he said in his audio statement. He emphasized that the leaders of the Central Asian and Caucasian Islamic Jamaats (groups) in Great Idlib took active steps to free the wives and children of ISIS militants from captivity held by Kurdish troops.
He said HTS leader Abu Muhammad al-Julani contacted the leaders of the Kurdish-led SDF offered them money and tried to make a deal with them to transfer the captive foreign and Syrian wives and children of ISIS militants to Idlib. However, the Kurds rejected the proposal al-Julani, said Abu Salah. At the same time, he mentioned that in 2017, when ISIS jihadists were surrounded by the Syrian government forces in the town of Ukayribatwilayah (province) Hama, al-Julani made a $ 100,000 deal with the Bashar Assad regime and freed more than 700 wives and children of ISIS militants. Among them were about 100 Uzbek women and children who were handed over to KTJ, Abu Salah said.
As is known, the ideological confrontation between al Qaeda and ISIS, which grew into an armed conflict, had a profound impact on the Central Asian militants. The struggle for leadership between the two main Sunni terrorist organizations has divided the Islamists of the post-Soviet countries, who made Hijrah (the migration of Muslims for Jihad) to Iraq and Syria, into two camps.
Often armed clashes took place between the Central Asian supporters of ISIS and al Qaeda's Uzbek Muhajirs in Syria. Taliban-backed and al Qaeda-affiliated KIB leader Sheikh Salahuddin was killed in an Uzbek ISIS militant hit in April 2017, during the evening prayer in the mosque of a Syrian city of Idlib. The wife and four-year-old son of Abu Salah Uzbeki were killed by a member of the Islamic State in July 2018, also in Idlib; he himself escaped an ISIS attempt on his life. The so-called Caliphate's Central Asian fighters constantly attacked their Uzbek compatriots of al Qaeda in accordance with the Takfir of Abu Bakr al Baghdadi.It is known that the Islamic State has accused al Qaeda of twisting the nature of Jihad and according to its interpretations of Islam's Takfir doctrine, Abu Bakr al Baghdadi declared entire sects, including al Qaeda, as apostates.
Uzbek supporters of Ayman al-Zawahiri have referred to Islamic State fighters as liars and Kharijites (the early Islamic sect that was involved in the disruption of the unity of the Muslims and rebelled against the Khalifah) who have mischaracterized al Qaeda's guiding doctrine.KIB, KTJ and TIP refuted al-Baghdadi's assumed title of caliph, the leader of all Muslims, and jointly HTS often performed operations against ISIS enemy elements in Idlib, and carried out public executions of captured Kharijites.
And now, when the Caliphate was defeated and its many jihadists, who survived the bombings of the Western coalitions, were captured by the Kurds, Abu Salah Uzbeki opposed the deportation of the wives and children of ISIS jihadists to their homeland in Central Asia.He openly stated that HTS and KTJ were trying to bargain with the Kurds so that they would "liberate" the captured jihadists of the Islamic State, including their wives and children, for money.
It is doubtful that such a defiant "concern" of the al Qaeda's Uzbek stump orator about the captive Caliphate fighters, the main rivals in the Salafi-Jihadi world, was sincere. Abu Salah Uzbeki's audio and text statements on Telegram show that the ideological battle between the two main Sunni Takfiri terrorist organizations continues. Today, ISIS and al Qaeda are continuing the virtual struggle for the hearts and minds of Central Asian radical Islamists, who are potentially ready to join its ranks and expand its social base.
Despite the loss of territory, the Islamic State has demonstrated its ideological vitality in the post-Soviet space. Recently, Abu Bakr al-Baghdadi's enterprise has claimed responsibility for three terrorist attacks in Tajikistan. According to the militant group's online Al-Nabaa, "caliphate soldiers" killed 32 people in Vakhdat Prison in May 2019. Tajik authorities accused ISIS of another prison riot in Khujand in November 2018, when 25 inmates and two security officers were killed. The Caliphate's Amaq News Agency has claimed responsibility for the killing of four foreign cyclists in Danghara district in July 2018.Over the past year, the Islamic State claimed responsibility for more than ten terrorist attacks in various regions of Russia, including Chechnya and Dagestan.
After the fall of the ISIS' last stronghold in Syria's Baghouz, al Qaeda, al-Baghdadi's main rival in the world of jihadism, increased its propaganda via the Internet in the Muslim regions of Russia, Central Asia and the Caucasus.In this process, the key role is played by Abu Salah Uzbeki who has become an influential al Qaeda's ideologue in the Fergana Valley. His latest statement fits into the al Qaeda's ideological struggle for the soul of ISIS prisoners, betrayed by their Caliph and languishing in the hot sunny al-Hol camp in the desert of northeast Syria.
Somalia: Security Council adopts resolution to keep pirates at bay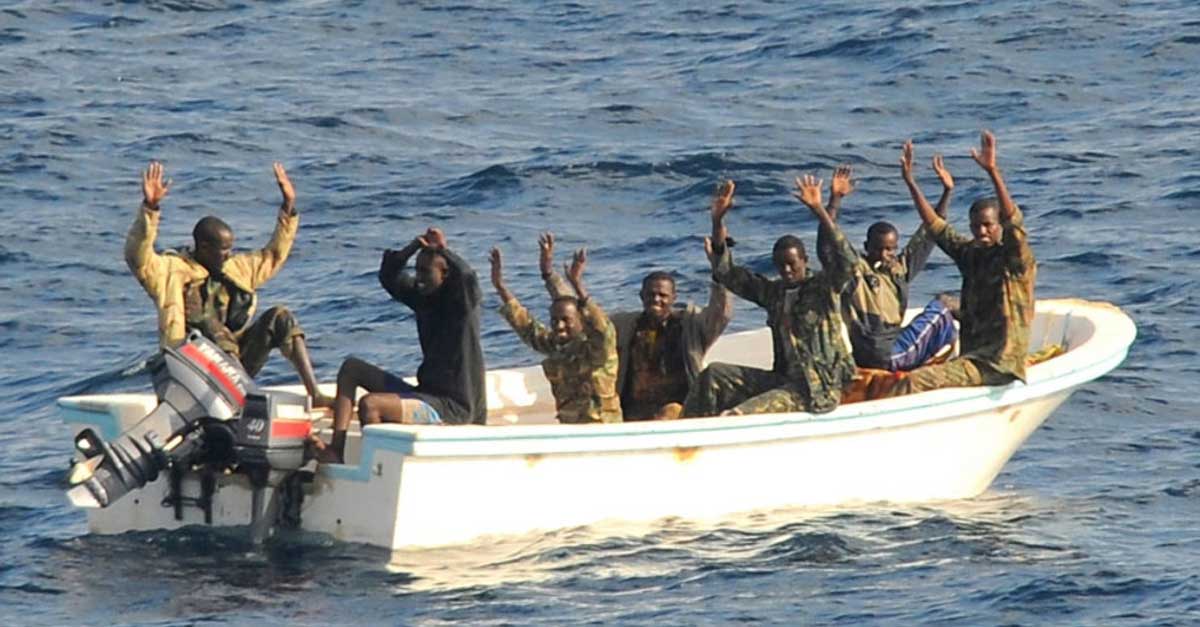 The UN Security Council on Friday adopted a resolution to combat the continuing threat of piracy off the coast of Somalia, as shipping and protection measures to keep vessels safe, have returned to levels not seen since before the COVID-19 pandemic.
The Secretary-General's latest report on the situation in the country illustrates that joint counter-piracy efforts have resulted in a steady decline in attacks and hijackings since 2011.
However, although piracy off the coast of Somalia has been "repressed", the ongoing threat of resurgence remains.
As such – under Chapter VII of the Charter, which provides for enforcement action – the Security Council adopted Resolution 2608, which, among other things, condemns piracy and armed robbery at sea off the Somali coast, underscoring that it exacerbates instability by introducing "illicit cash that fuels crime, corruption and terrorism".
Making amends
Through its resolution, ambassadors said that investigations and prosecutions must continue for all who "plan, organize, illicitly finance or profit from pirate attacks off the coast of Somalia".
The Somali authorities were called upon to put in place mechanisms to safely return effects seized by pirates and to patrol the coastal waters to prevent and suppress future acts of armed robbery at sea.
At the same time, they were requested to bring to justice those using Somali territory to "plan, facilitate, or undertake criminal acts of piracy and armed robbery at sea".
Member States were asked – at the request of the Somali authorities and with notification to the Secretary-General – to strengthen maritime capacity in the country and to appropriately cooperate on prosecuting suspected pirates for taking hostages.
The resolution also encourages the Somali Government to accede to the UN Convention against Transnational Organized Crime, and develop a corresponding legal architecture as part of its efforts to target money laundering and financial support structures on which piracy networks survive.
Authorization to fight piracy
The Security Council renewed its call to States and regional organizations to deploy naval vessels, arms, and military aircraft to combat piracy, and stressed that the importance of international coordination.
At the same time, the resolution authorized – for a further three-month period – States and regional organizations cooperating with Somali authorities, to fight against piracy and armed robbery at sea off Somalia, "for which advance notification has been provided by Somali authorities to the Secretary-General".
Calls to action
Through its resolution, the Council called upon all States to "take appropriate actions…to prevent the illicit financing of acts of piracy and the laundering of its proceeds…[and] to criminalize piracy under their domestic law".
Countries were also petitioned to cooperate in the investigation and prosecution of anyone responsible for or associated with acts of piracy and armed robbery off the coast of Somalia, including international criminal networks.
Resolution 2608 welcomed the continued work of the UN Office on Drugs and Crime's (UNODC) Global Maritime Crime Programme to ensure that those suspected of piracy are prosecuted, and those convicted, imprisoned in accordance with international legal standards.
Finally, the resolution recognized the International Maritime Organization's (IMO) role concerning privately contracted security personnel on board ships in high-risk areas and welcomed its continued anti-piracy role – particularly in coordination with UNODC, the World Food Programme (WFP), the shipping industry and all other parties concerned.
ISIS-K, Talc, Lithium and the narrative of ongoing jihadi terrorism in Afghanistan
Chinese and Russian efforts are underway to strengthen the Taliban government economically and militarily, along with legitimacy and international recognition. In return, Pakistan is trying to disrupt the Taliban government's relations with Iran and Tajikistan, as well as with China and Russia. Subsequent to the fall of the previous republican government, following Russia and China, Iran is a major supporter of the Taliban.
Iran plays a significant role in a new intelligence surge launched by major regional players in Afghanistan, which includes ISIS-K campaign against the Taliban government in country. Although Taliban have been able to crush, ISIS-K in several provinces of Afghanistan, but the group was able to mobilize a bunch of other terrorist organizations such as Turkistan Islamic Party, Khetabat Iman Ul Bekhari, Khetabat ultauhied Waljihad, Islamic Jihad Union, Jamaat Ansarullah and East Turkistan Islamic Movement, and The Army of Justice. According to sources on the ground, the group has also established contacts with the resistance front led by Ahmad Massoud to fight Taliban.
Seemingly, the group joined forces with the Resistance Front in northern part of the country to downfall the Taliban particularly in northern Afghanistan. In addition to defeating the Taliban in the central and southern provinces of Afghanistan, the group has started a sectarian war between the Sunnis and Shiites, which has partly soured relations between the Afghan Taliban and Iran. The group had the support of Pakistan as well as other regional countries and beyond. Furthermore, Lashkar-e-Taiba fighters entered Afghanistan with the help of the Pakistani army, joining the fight between Sunni and Shia in Afghanistan. Efforts are underway to start a civil war in the country. According to the information, ISIS militants have been mostly funded and financed by the Saudi government, as well as other Salafi Gulf States to minimize and even eradicate Shiites in the region.
In accordance with some sources, additional costs are being borne by the United States and Great Britain. Beside all such financial support, Islamic State (ISIS-K) militants also obtain some funding and thrive through mining and establishing business firms throughout the region.
Let us say, Islamic State militants relatively control the oil reserves in Iraq and they illegally extract it, meantime they have hands on talc and other precious stones in Afghanistan to cover their propaganda campaign expenses. ISIS-K uses the same tactics applied by Taliban during the US occupation; Taliban began illegal mining in Afghanistan to finance their activities in order to wage the war against the US aggression. During the Taliban's resistance, Taliban fighters had also a strong financial support from Pakistan, and the Pakistani government accordingly received that financial sustenance from other countries namely western and the Arab world. However, the Taliban forcibly mined Afghanistan's lapis lazuli and smuggled it to Pakistan. Under the auspices of the Pakistani government, the gems were shipped to the United States and the European countries. In return, the Taliban were paid in cash. Likewise, the Taliban, ISIS chose the same path, and made the most of money via mining in Afghanistan.
Subsequently, the ISIS group has chosen Nangarhar province as its stronghold in Afghanistan, since it has mineral deposits of talc, chromite, marble and other precious and rare earth minerals in addition, the group is also trying to control smuggling routes, to launch cross border terrorism.
Consequently, ISIS-K endeavors to bring Ghazni province under its control, since a huge Lithium, mine exists in the province. The group is well aware of its preciousness in the world market because the element is mainly used by automotive industries to produce batteries for electric cars.
The anti-corruption network of the former Afghan government reported that the Taliban and the Islamic State together received about 46 million in 2016 thru illegal mining from a single district of Nangarhar province. That is why ISIS has spent millions of dollars in Afghanistan because of holding its campaign and propaganda, allegedly, most of which came from mining.
Furthermore, district governors have been appointed by ISIS for Afghanistan's 387 major districts, with a monthly salary of up to 80,000 Afghanis. This is a huge financial burden for the Islamic State, but the Islamic State group's representatives say that they stick to their words, so that everyone will be paid on time. The ISIS group needs a large amount of financial support to achieve its major goals, but the group is not overstrained financially, because it receives a chockfull financial support.
Conversely, Iran is trying to increase the number of Shiite orientated proxies in the world and especially in Afghanistan to eliminate ISIS-K in return; the Saudi and other Gulf Sates want to prevent it. Therefore, they use ISIS and other associates of the group to counter Iran's ambitious trans-national agenda; ISIS-K takes advantage of having been provided with huge financial support by anti-Iran camp.
Iran has repeatedly tried to spread Shia religion around the world, most notably at Mustafa International School in Bamko, the capital of Mali in Africa. There have been several attempts by the Iranian government to convert the students to Shi'ism, an issue that has become the topic of international debate supported by Saudi Arabia. Finally, all of these events are currently having a direct and indirect impact on Afghanistan and the country's ongoing security crisis, which will affect the entire region at the end.
The means to manage cyberspace and the duty of security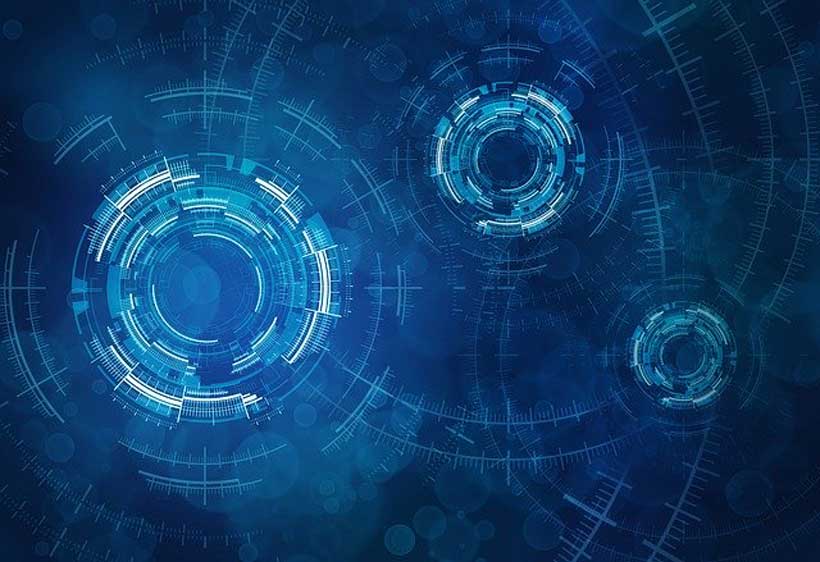 Over and above the ethical concepts regarding the near future, it is also good to focus on the present. Governments are required to protect their national resources and infrastructure against foreign and domestic threats, to safeguard the stability and centrality of human beings and political systems and to ensure modern services for civilians. Suffice it to recall the chaos that arose some time ago in the Lazio region for the well-known health issues.
Governments must play a key role in developing and leading the local ecosystems, but this national effort must involve many other stakeholders: local businesses, entrepreneurs, multinational companies, local and foreign investors, State agencies, Ministries and academics, people in education, professional institutions and the public at large.
Furthermore, cybersecurity is a national opportunity for developing the local economy and for positioning any country in the international arena as a safe place to establish and develop economic relations between States and companies. It is also important as a regional cyber hub.
Cyber strategy therefore consists in prioritising operational cyber activities with a view to optimising and monitoring the overdevelopment of cyber intelligence that could one day take such turns as to be ungovernable.
This is the reason why investment in technology, local capacity building and resource allocation and concentration are required. This means providing strategic advisory services to government agencies that are seeking to advance cyber security at a strategic and operational level.
It is therefore necessary to work with governments to develop their strategic and operational capabilities in cybersecurity, either at the national or sectoral level, as well as providing comprehensive cyber projects that combine cyber defence and the development of a local cyber ecosystem, based on the models tried and tested by various countries around the world, such as the People's Republic of China, Israel, the United States of America, etc.
There is a need to specialise in setting up Cyber Units and Cyber Centres (SOC & Fusion Centres) and in developing Cyber Eco-Systems and Cyber Strategies. This means providing various cyber solutions, services and know-how to companies in various sectors, such as financial, industrial, energy, health, technology and many other sectors.
Stable OT (operational technology) security services and strategic advice to companies in the fields of energy, manufacturing, security, medicine, transport, critical infrastructure and many others create the prerequisites for defending cyberspace. As well as helping OT-based organisations integrate cybersecurity into their processes and products. Design, develop and deliver advanced technologies and solutions to protect critical assets in OT environments, such as ICS, SCADA, IIoT, PLC, etc.
In this regard there is a basic need for creating professional IT schools around the world that teach the meaning of cyberspace, and not just how to use Word and other simple Office programs.
The expansion and creation of universities and institutes of cyber knowledge is a starting point from which partnerships are launched with organisations seeking to create their own cyber schools or with academic or educational organisations offering cyber training to their students.
Providing comprehensive solutions for IT schools, enables the training of IT professionals and new recruits in all IT roles, so that hackers do not remain the sole repository of digital truth. Advanced training is a solid starting point for organisations seeking to train their IT professionals. Professionals who can manage and master schemes such as Cyber Defender, Cyber Warrior, Cyber Manager, SOC Analyst, Digital Forensics, Basic Training and many others, including through the use of simulation.
Leading the creation and development of the high-level cybersecurity ecosystem is a duty of States towards the citizens who elect their leaders. The same holds true for seeking and employing highly experienced experts in the various security subject matters, including strategic cyber defence, cyber warfare, cyber intelligence, cyber research and development and cyber strategy, as well as defining training policies for these branches of operation.
Having examined the prerequisites for protecting cyberspace, it is worth addressing the structure of some of the risks faced by institutional network systems.
One of the most typical operations made by hackers relates to the use of client/server technology to combine several computers as a platform to launch DDoS (Distributed Denial of Service) attacks against one or more targets, thus exponentially increasing damage.
A malicious user normally uses a stolen account to install the DDoS master programme on a computer. The master programme will communicate with a large number of agents at any given time and the agent programmes have been installed on many computers in the network. The agent launches an attack when it receives an instruction. Using client/server technology, the master control programme can activate hundreds of agent programmes in a matter of seconds.
A DDoS uses a group of controlled machines to launch an attack on a computer, be it server or client. It is so fast and hard to prevent that is therefore more destructive. If we consider that in the past network administrators could adopt the method of filtering IP addresses against DDoS, it becomes more difficult to prevent such actions today. How can measures be taken to respond effectively?
If the user is under attack, defence will be very limited. If there is a catastrophic attack with a large amount of traffic pouring onto the unprepared user, it will very likely that the network will be paralysed before the user can recover. Users, however, can still take the opportunity to seek defence.
Hackers usually launch attacks through many fake IP addresses. At that juncture, if users can distinguish which IPs are real and which are fake – and hence understand from which network segments these IPs come – they can ask the network administrator to change them. Firstly, the PCs should be turned off to try to eliminate the attack. If it is found that these IP addresses are coming from outside rather than from the company's internal IP, a temporary investigation method can be used to filter these IP addresses on the server or router.
The solution would be to discover the route through which the attackers pass and block them. If hackers launch attacks from certain ports, users can block these ports to prevent intrusion. After the exit port is closed, all computers cannot access the Internet.
A more complex method consists in filtering the Internet Control Message Protocol (ICMP), a service protocol for packet networks transmitting information regarding malfunctioning, monitoring and control information or messages between the various components of a computer network. Although it cannot completely eliminate the intrusion during the attack, filtering the ICMP can effectively prevent the escalation of the aggression and can also reduce the level of constant damage to a certain extent.
The DDoS attack is the most common attack method used by hackers. Some conventional methods of dealing with it are listed below.
1. Filter all RFC1918 IP addresses. The RFC1918 IP address is the address of the internal network, such as 10.0.0.0, 192.168.0.0, 172.16.0.0, etc. These are not fixed IP addresses of a particular network segment, but confidential local IP addresses within the Internet, which should be filtered out. This method serves to filter out a large number of fake internal IPs during an attack, and can also mitigate DDoS attacks.
2. Use many PCs to resist hacker attacks. This is an ideal response phase, if the user has sufficient ability and resources to enable a defence against hackers who attack and continue to access and take over resources. Before the user is fatally attacked, the hacker has little means to control many PCs. This method requires considerable investment and most of the equipment is usually idle, which does not correspond to the actual functioning of the current network of small and medium-sized enterprises.
3. Make full use of network equipment to protect resources. The so-called network equipment refers to load balancing hardware and software such as routers and firewalls, which can effectively protect the network. When the network is attacked, the router is the first to fail, but the other devices have not yet collapsed. The failed router will return to normalcy after being restarted and will restart quickly without any loss. If other servers collapse, their data will be lost and restarting them is a lengthy process. In particular, a company uses load balancing equipment so that when a router is attacked and crashes, the other will work immediately. This minimizes DDoS attacks.
4. Configure the firewall. The firewall itself can resist DDoS and other attacks. When an attack is discovered, it may be directed to certain sacrificial hosts, which are able to protect the actual host from the attack. The sacrificial hosts may obviously choose to redirect to unimportant hosts or to those having systems with fewer vulnerabilities than some operating systems and with excellent protection against attacks.
5. Filter unnecessary services and ports. Many tools can be used to filter out unnecessary services and ports, i.e. filter out fake IPs on the router. For example, Cisco's CEF (Cisco Express Forwarding) can compare and filter out Source IP and Routing Table packets. Opening only service ports has become a common practice for many servers. For example, WWW servers open only 80 ports and close all the others or use a blocking strategy on the firewall.
6. Limit SYN/ICMP traffic. The user must configure the maximum SYN/ICMP traffic on the router to limit the maximum bandwidth that SYN/ICMP packets can occupy. Therefore, when there is a large amount of SYN/ICMP traffic exceeding the limit, this means it is not normal network access, but hacking. In the beginning, limiting SYN/ICMP traffic was the best way to prevent DDoS. Although the effect of this method on DDoS is currently not widely used, it can still play a certain role.
7. Scan regularly. Existing network master nodes should be scanned regularly, checked for security vulnerabilities and new vulnerabilities cleaned up promptly. Computers on backbone nodes are the best locations for hackers to use because they have higher bandwidth. It is therefore very important to strengthen the security of these hosts. Furthermore, all computers connected to the major nodes of the network are server-level computers. Hence regular scanning for vulnerabilities becomes even more important.
8. Check the source of the visitor. Use suitable software to check whether the visitor's IP address is true. This should be done by reverse-searching the router: if it is fake, it will be blocked. As said above, many hacker attacks often use fake IP addresses to confuse users and it is hard to find out from where they come. Therefore, for example, the use of Unicast Reverse Path Forwarding can reduce the occurrence of fake IP addresses and help improve network security.
As seen above, we need experts who know more than hackers, and this is the duty that States and governments have towards their institutions, but primarily towards their citizens.