What James Bond Can Teach Us About High-Performing Bureaucracies
Imagine you wanted to build the most effective bureaucracy possible. Where might you look for inspiration? According to Daniel Rogger, a researcher at the World Bank, one of the best sources has been on our movie and television screens for over five decades—James Bond.
"James Bond is probably the most famous civil servant of all time," said Rogger. "His approach toward officialdom is rooted in a strong sense of autonomy, a high mission orientation, a vibrant approach to seeking out detailed information on a case-by-case basis, and a culture of strong professional relationships."
At a Policy Research Talk delivered earlier this year, Rogger unveiled the findings of a growing body of research and data that are helping identify how developing countries can create a bureaucracy that aspires to these kinds of ideals. Most civil servants will never chase villains across the globe like James Bond, but bureaucracies can still be places with a similar mission-driven orientation to serve the public.
Over the course of his presentation, Rogger took his audience on a whirlwind tour of the cutting edge of what researchers both inside and beyond the walls of the World Bank have learned about what shapes the functioning of bureaucracies. His findings fell under three broad headings: economics, politics, and culture.
One of the points that Rogger repeatedly drove home is that bureaucrats, like everyone else, respond to incentives—just not the usual ones. Rather, the incentives that lead to high-performing bureaucracies are influenced by the specific nature of bureaucratic work. Civil servants often carry out ambiguous tasks in uncertain environments and must multi-task across many types of work. In one study of the Ghanaian civil service, Rogger and his co-authors found that nearly 30 different government organizations work on policy, 23 work on physical infrastructure, and 20 work on permits and regulation.
The consequence of ambiguity and multi-tasking is that pay-for-performance incentives tied to easily measurable targets are likely to backfire. In a recent study of project completion rates in the Nigerian civil service, Rogger and his co-author found that the introduction of performance incentives actually slowed down project delivery, and this effect was more pronounced for those projects with higher complexity and ambiguity—for example, building a dam or a borehole.
Similarly, a study of government procurement in Russia soon to be published by London School of Economics Professor Oriana Bandiera and co-authors found that the introduction of performance incentives actually increased the prices paid by the government in the long run. In contrast, greater autonomy for bureaucrats sustainably reduced prices.
Instead of performance incentives, Rogger recommended two other types of reward systems that have been proven to improve outcomes. First, rewarding high-performing civil servants with their choice of posting or work program has been shown to improve outcomes in a number of settings. For example, in India promising postings to more desirable locations led police to increase the number and accuracy of sobriety checks. A second type of reward is the quality of management: staff are more motivated when their managers are effective, so tracking managerial practices across divisions could have substantial impacts on service delivery.
Yet Rogger pointed out that getting the right kind of incentives and people in place is not enough. Bureaucracies also operate within the constraints created by political systems. The key is for bureaucracies to remain responsive to political preferences without becoming politicized. A study of political interference in Nigeria demonstrates the trade-offs involved. In sectors where politicians have significant authority, projects are more likely to be started and completed. However, project quality also declines. Political pressure leads civil servants to shift contracts to companies preferred by the politician.
One remedy for this problem is greater transparency. In the United States, the Federal Employee Viewpoint Survey helps shine a spotlight on government departments that are underperforming. Likewise, audits in China have been shown to improve the selection of more competent mayors by utilizing more objective metrics to measure performance.
"Independent data on the public administration reduces the role for distortionary politics," Rogger argued. Generating this independent data to improve the quality of government administration is part of the rationale for the Bureaucracy Lab that Rogger founded and co-leads.
The final piece of the bureaucratic puzzle is culture, but according to Rogger this is the area where research is still in its infancy. Creating a shared service identity with strong professional norms—think of James Bond as an exemplar of MI6—is the goal, but how best to create these norms is still an open question. Currently, a number of studies are under way in Liberia, Ghana, and Benin to find answers to this question.
"World Bank staff work hand in hand with civil servants from partner governments to end extreme poverty and build shared prosperity," said Aart Kraay, Senior Adviser at the World Bank. "Better understanding what leads to high-performing bureaucracies is central to achieving our shared goals."
Teenagers' career expectations narrowing to limited range of jobs
Huge changes to the world of work over the past two decades have made little impact on teenagers' career expectations, which have become more concentrated in fewer occupations, according to a new OECD report.
Dream jobs: Teenagers' career aspirations and the future of work says 47% of boys and 53 % of girls surveyed in 41 countries expect to work in one of just 10 popular jobs by age of 30. The figures, based on the latest PISA survey of 15-year-olds released last month, reveal a narrowing of expectations as these shares increased by eight percentage points for boys and four percentage points for girls since the 2000 PISA survey.
The report says the narrowing of job choices is driven by young people from more disadvantaged backgrounds and by those who were weaker performers in the PISA tests in reading, mathematics and science.
Traditional 20th century and even 19th century occupations such as doctors, teachers, veterinarians, business managers, engineers and police officers continue to capture the imaginations of young people as they did nearly 20 years ago, before the era of social media and the acceleration of technologies such as artificial intelligence in the workplace.
Speaking at the World Economic Forum in Davos, Switzerland, where the findings were discussed by educationists, business leaders, teachers and school students, OECD Education Director Andreas Schleicher said: "It is a concern that more young people than before appear to be picking their dream job from a small list of the most popular, traditional occupations, like teachers, lawyers or business managers. The surveys show that too many teenagers are ignoring or are unaware of new types of jobs that are emerging, particularly as a result of digitalisation".
The report finds a broader range of career aspirations in countries with strong, established vocational training for teenagers. In Germany and Switzerland, for instance, fewer than four in ten young people express an interest in just 10 jobs. In Indonesia, on the other hand 52% of girls and 42% of boys anticipate one of just three careers –business managers, teachers and, among girls, doctors or, among boys, the armed forces. German teenagers show a much wider range of career interests, which better reflect actual patterns of labour market demand.
Gender continues to exert a strong influence. Among students who score highly in the PISA tests, it is overwhelmingly boys who more often expect to work in science and engineering. The data also shows that high achievers do not always aim to their potential. High-performing young people from the most disadvantaged backgrounds are, on average, four time less likely to hold ambitious aspirations than those with high PISA scores from the most privileged social backgrounds.
The report also points to the frequent misalignment of young people's career aspirations with the education and qualifications required to achieve them. Addressing this challenge requires ensuring effective systems of career guidance combined with a close engagement with the working world.
The report points to the importance of social and family backgrounds in young people's career choices and aspirations as well as to the need for clear signals of the requirements of the labour market.
US Dealmaker Optimism Holds Strong as Economic Slowdown Talk Continues
The market is entering a new decade on the outer edges of the longest run in M&A history, but even so, dealmakers are largely anticipating stable or increasing levels of activity in the year ahead, according to Deloitte's "The State of the Deal: M&A Trends 2020" survey of 1,000 U.S. corporate dealmakers and private equity firm professionals.
Nearly two-thirds of respondents (63%) expect deal volume to increase in the next 12 months, despite expectations moderating down 16% from last year; and, just 4% expect a deal volume decline. More than half (56%) expect deal values to increase in the year ahead, moderating down 14% from the year before, but those expecting deal values to stay the same increased to 41% from last year's 28%.
"Though we're on the outer edges of one of the most prolific M&A markets in history, M&A remains a strategic growth driver for many organizations. So, I think we're looking at a leveling of activity in 2020, rather than an M&A boom or bust," said Russell Thomson, managing partner of Deloitte's U.S. merger and acquisition services practice. "This could be a good year for companies to focus on the art of transactions, finding ways to add incremental value including exploring pre-deal diligence technologies and engaging increasingly more involved boards to drive accountability and propel deal success."
Domestic deals on the rise as trade wars impact companies
According to our report, acquisition of foreign targets has decreased since late 2018, with more corporate and private equity investors conducting less deal activity in foreign markets. There was an 8% increase from 2018 in organizations that conduct less than one-quarter of their deals overseas, and a 7% decrease in firms that execute half to three-quarters of their deals internationally.
As domestic deal making increases, a rising number of private equity investors indicate that tariff negotiations have negatively impacted their portfolio companies' operations (70%, compared to 58% in 2018) and their portfolio companies' cash flows (70%, up from 55% in 2018).
"Since M&A activity is correlated with GDP, it makes sense that global economic uncertainty — an ongoing obstacle to M&A activity for many companies — is causing a slight retraction in some international deal making," continued Thomson. "This is less the case for cross-border deals between the U.S. and Europe where there is more visibility into macroeconomic factors at play, relatively predictable tax and favorable import/export regimes, and Brexit impacts may even create buying opportunities."

M&A expected to accelerate despite ongoing recession risks
As the current bull market and economic expansion extends into record territory and duration, M&A leaders report a positive outlook for deal making despite ongoing recession risks. If an economic downturn occurred in the next 12 months, 42% of respondents said their organizations' pursuit of acquisitions would increase in the next two years; just 23% said their activity would decrease.
"While an economic downturn will likely impact the frequency and size of transactions, especially megadeals north of $10 billion, many companies will continue to look to M&A as an important lever to maintain a competitive edge and realize strategic goals," said Thomson.
In the event of an economic downturn, respondents say M&A activity would be driven by their organizations' interest in maintaining competitive positioning (45%), finding undervalued assets (31%) or seeking inorganic growth (14%).
Divestitures remain popular for corporates
Three-quarters (75%) of corporate dealmakers anticipate pursuing divestitures in the upcoming 12 months, down only slightly from 77% in 2018. Thomson says that the more recent rise in divestiture popularity could accelerate further in the event of a downturn, if companies are facing financial distress. For now, responding corporates' top three divestiture drivers remained similar to a year ago: change in strategy (17%), financing needs (15%) and divesting incompatible technology (15%).
In private equity, more than half (55%) expect an increase in the number of portfolio exits in the year ahead, driven by fund maturity (42%), fund redemptions (27%) and liquidity for new value opportunities (20%).
Gap widens between valuation and ROI on deals
Despite general optimism for M&A in the year ahead, challenges remain as dealmakers faced diminishing ROI on transactions in recent years. Of all dealmakers, 46% say that less than half of their transactions over the last two years have generated the expected value or return on investment (up from 40% a year ago). Fewer respondents (19%, down from 25% in 2018) indicated that at least three-quarters of their deals measured-up. Digging deeper, only 24% of corporates report having success at deriving expected deal value in 75% to 100% of deals closed in the past two years.
"Despite last year's efforts to drive deal value via private equity firms' heightened focus on value creation strategies and corporate dealmakers' emphasis on post-merger integration plans, the disconnect between valuations and ultimate returns on transactions worsened," said Thomson. "With no moderation in valuation multiples in sight, it will be important for dealmakers to home in on integration challenges and other areas for value creation in order to help deals hit their ROI thresholds in 2020."
The Reskilling Revolution: Better Skills, Better Jobs, Better Education for a Billion People by 2030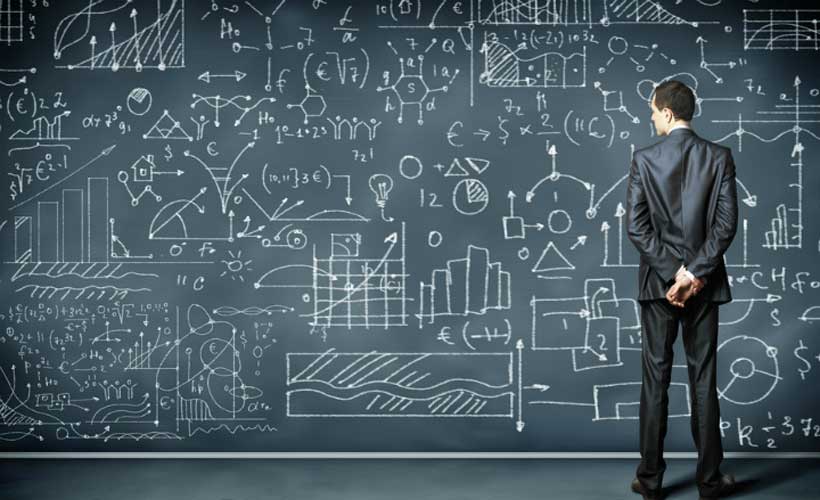 The World Economic Forum today launches Reskilling Revolution, a multistakeholder initiative aiming to provide better education, new skills and better work to a billion people around the world by 2030.
The Reskilling Revolution platform has been designed to prepare the global workforce with the skills needed to future-proof their careers against the expected displacement of millions of jobs and skills instability as a result of technological change. It is also designed to provide businesses and economies with the skilled labour needed to fulfil the millions of new roles that will be created by the Fourth Industrial Revolution, shifts in the global economy and industrial transitions towards sustainability.
"The best way to foster a more cohesive and inclusive society is to provide everybody with a decent job and income. Here in Davos, we are creating a public-private platform to give one billion people the skills they need in the age of the Fourth Industrial Revolution. The scale and urgency of this transformation calls for nothing short of a reskilling revolution," said Klaus Schwab, Founder and Executive Chairman, World Economic Forum.
National and industry transformation
In order to effect such systems-wide change, Reskilling Revolution will serve as a platform for connecting and coordinating individual initiatives within specific countries, industries, organizations and schools. At the country-level, the Reskilling Revolution is supported by the governments of India, Oman, Pakistan, the Russian Federation and the United Arab Emirates, which will run Closing the Skills Gap National Accelerators. In addition, the governments of Denmark and Singapore have become learning network champions. During 2020, the number of accelerators will grow to 15, beginning with Bahrain and Brazil at the Annual Meeting 2020.
Additionally, new policy instruments, new forms of financing and new rapid delivery partnerships will join this effort, serving as examples. In the US, the Government has called on companies to commit to the retraining and upskilling of its own workforce through the Pledge to America's Workers and to date, over 415 private-sector companies have pledged more than 14.5 million career-enhancement opportunities for American workers over the next five years. France's Mon Compte Formation is the first-of-a-kind individual skills account with an integrated mobile application dedicated to vocational training and lifelong learning. Such combined efforts of the private sector and governments can catalyse better education, skills and jobs for supporting one billion people and serve as global exemplars.
To date, over 415 private-sector companies have pledged more than 14.5 million career-enhancement opportunities for American workers over the next five years. Initiatives like these show that these combined public-private efforts can and will achieve the one billion goal.
In the private sector, a number of companies are already taking coordinated action on workforce transformations through intra- and cross-industry collaborations involving business, trade unions and the training sector. These industry accelerators include: Advanced Manufacturing; Aerospace; Aviation, Travel and Tourism; Consumer; Financial Services; Media, Entertainment and Information; Mining and Metals; Oil and Gas; and Health and Healthcare. By the end of 2020, 15 industries will be engaged.
Technological change, patterns of globalization and the green transition pose great risks to people's livelihoods. An urgent investment in human capital is needed to revive pathways to social mobility and create a fairer world. By mobilizing industry leaders, government, international organizations, professional networking platforms, online and offline staffing firms and education and training providers, Reskilling Revolution aims to provide better jobs, education and skills to 1 billion people by 2030," says Saadia Zahidi, Managing Director, New Economy and Society at the World Economic Forum."
Founding partners, initiatives and coalitions to reach 250 million people
Together, founding partners' initiatives and coalitions already signed up to Reskilling Revolution have the capability of reaching 250 million people worldwide. The Reskilling Revolution Platform will enable these coalitions and future business-led initiatives to create system-level change or to be scaled up through replication by other organizations. Founding business pledges include:
The Adecco Group aims to support 5 million workers through upskilling and reskilling globally by 2030. The Group's General Assembly business will play a key role as a founding member of the Skills Consortium of online training and learning providers, as part of the Reskilling Revolution initiative. The Adecco Group Foundation will contribute as founding partner to the HR Valley initiative – a hub of human capital management learning.
Coursera Inc. will be a data partner and a founding member of the Skills Consortium of online training and learning providers hosted by Reskilling Revolution. It has committed to upskilling 10 million global workers by 2030 in high-demand domains of Data Science, Technology, Business and Soft skills.
Infosys is expanding computer science and maker education to K-12 students and teachers across the US, especially among under-represented communities, and will become a founding member of a Skills Consortium of online training and learning providers hosted by Reskilling Revolution.
LinkedIn will be a data partner for the Reskilling Revolution initiative.
ManpowerGroup's MyPath is enabling hundreds of thousands of people to access high-growth roles by providing accelerated upskilling, on-the-job training and certification, transforming the role of the recruiter to become talent agents, experts in assessment, data and coaching so workers receive the guidance they need for future roles.
PwC and its New World. New Skills. programme will deploy skills to support public-private collaborations through the Reskilling Revolution. It will also help clients prepare their workforces for the digital world, upskill each of its 276,000 people and scale up its community programmes, particularly in areas where there is an acute need.
Salesforce has committed to help train 1 million people with relevant skills and reach 10 million active users on Trailhead, Salesforce's free online learning platform, within the next five years. Through workforce development initiatives including Trailhead Military, FutureForce and the Pathfinder Program, all powered by Trailhead, anyone can skill-up to learn in-demand skills and earn credentials to land a top job in tech.
International and civil society organizations are also leveraging the Reskilling Revolution Platform to drive change and build new coalitions. This will include the United Nations Children's Fund (UNICEF) and Generation Unlimited, a global multisector partnership created to meet the urgent need for expanded education, skill development and employment opportunities for young people aged 10-24. The Education Commission, chaired by Gordon Brown, is committing to support the Reskilling Revolution through teacher workforce, schools and education finance transformation. The NGO iamtheCODE will aim to enable ten million women and girls as coders worldwide by 2030.
The United Arab Emirates will provide seed funding to launch the Reskilling Revolution platform.
Reskilling to jobs of the future
Technological change, industry transitions and globalization are impacting jobs and the skills required within those jobs. The OECD estimates that 1.1 billion jobs are liable to be radically transformed by technology in the next decade. The World Economic Forum predicts an overall net positive between job growth and decline but also finds that skills instability with all jobs will mean that nearly half of core skills are set to change by 2022 alone. Additionally, if current trends continue, the outdated content of education will further exacerbate the skills mismatch in the future. However, with increased predictive power, it has also become easier and faster to understand the in-demand skill and jobs of tomorrow and plan human capital development accordingly.
A World Economic Forum report also released today, Jobs of Tomorrow: Mapping Opportunity in the New Economy, worked with LinkedIn, Coursera Inc. and Burning Glass Technologies to map seven emerging professional clusters and 96 fastest-growing jobs within them. They reflect that both "digital" and "human" factors are driving growth in the professions of tomorrow. The adoption of new technologies is giving rise to greater demand for green economy jobs, roles at the forefront of the data and AI economy and new roles in engineering, cloud computing and product development. On the other hand, emerging professions also reflect the continuing importance of human interaction in the new economy, giving rise to greater demand for care-economy jobs; roles in marketing, sales and content production; as well as roles at the forefront of people and culture. The growth and absolute scale of these opportunities will be determined by the choices and investments made by governments today.
What the leaders are saying
"The United States is honoured to be a leading example of when the public and private sector comes together to prioritize workers and ensure them, their families and our respective economies are prepared for the changing nature of work and the workplace. 1 billion lives will be changed by 2030 through this Reskilling Revolution and the Trump Administration, through its Pledge to America's Workers, is excited to continue to serve as a catalyst for private-sector engagement worldwide," said Ivanka Trump, Assistant and Adviser to the President of the United States.
"The largest generation of young people in history is about to inherit the world – and they're facing a global learning and skills crisis. The private sector must work with governments to help close the skills gap and give young people the ladders of opportunity they need to reach their potential. The possibilities are endless and the need is urgent", said Henrietta H. Fore, Executive Director, United Nations Children's Fund, UNICEF
"Learning ecosystems must be updated to ensure that we are addressing the short-term challenge of skills mismatch in the current workforce and preventing the long-term challenge of future unemployment among the next generation of talent. That is why the United Arab Emirates is proud to make human capital investment a key national priority, and is delighted to be, not only a member of the Closing the Skills Gap Accelerator Network, but also a founding member of the Reskilling Revolution initiative through both public-private partnerships to close national skills gaps and through seed funding for the global platform," said Ahmad Belhoul, Minister of State for Higher Education and Advanced Skills, United Arab Emirates
"Upskilling is one of the most urgent challenges of our time and to solve it, we need to act together, now. As a major employer in 157 countries around the world, PwC has the scale and experience to make a measurable impact. We have a responsibility to help our people, clients and communities prepare for the future but we can't succeed on our own. As part of our upskilling efforts, we're asking everyone to join the World Economic Forum's Reskilling Revolution platform and us so that we can prepare everyone, everywhere for the digital world", said Robert E. Moritz, Global Chairman, PwC.
"With new technologies and trends impacting the world of work, companies are facing genuine challenges in recruiting people with the skillsets needed to capture the opportunities ahead. Therefore, in order to equip individuals to successfully participate in the world of work and enable businesses to find the skills they need to be competitive, we must focus on upskilling and reskilling. We fully support a 'reskilling revolution' and pledge to upskill and reskill 5 million people globally by 2030", said Alain Dehaze, Chief Executive Officer, The Adecco Group.
"Our research shows us that jobs emerging in the global economy span a wide range of professions and skills. They will provide opportunities for workers of all backgrounds and educational levels. But for all of the opportunities that the new economy will bring, the stark skills and gender gaps that exist today – especially in these fast-growing and emerging jobs – must be addressed now if we want to ensure that the Fourth Industrial Revolution is an equitable one", said Allen Blue, Co-Founder and Vice-President, Products, LinkedIn
"I wish that more people, companies and societies would start to invest in skills, reskilling and lifelong learning. Because if we don't, it will not only hamper businesses and the foundation for our economies. It could undermine our entire societal contract", said Peter Hummelgaard, Minister for Employment of Denmark
"The global nature of the skills crisis requires institutions to collaborate at an unprecedented scale in order to provide lifelong access to high-quality learning. As part of this coalition, we are excited to work with governments, industry accelerators, and universities around the world to equip the global workforce with the skills needed to advance careers, boost employability and stimulate inclusive economic growth," said Jeff Maggioncalda, Chief Executive Officer, Coursera Inc.
"We are excited to partner with the World Economic Forum through the Reskilling Revolution initiative. As availability of digital talent continues to be one of the greatest barriers for enterprises to transform, organizations need to nurture a culture that enables talent – across disciplines and skills – to benefit from a continuum of lifelong learning that prepares them for the future of work. We are keen to help drive the transformation", said Salil Parekh, Chief Executive Officer and Managing Director, Infosys.
"We have to move towards a Society of Skills, placing lifelong learning, upskilling and reskilling at the core of people, businesses and governments' interests", said Muriel Penicaud, Minister of Labour of France
"More than half of companies around the world cannot find the skills they are looking for – almost double what it was a decade ago. And the need for a Skills Revolution – which we predicted four years ago – continues to be the defining challenge of our time. Organizations have to act differently. Creating shareholder value can only be done in conjunction with taking care of employees, customers and communities. And that includes the responsibility to help people learn new skills, adapt for future jobs and to become creators of talent", said Jonas Prising, Chairman and Chief Executive Officer, ManpowerGroup
"We need to make sure the Fourth Industrial Revolution brings everyone along with the education and skills to succeed," said Marc Benioff, Chairman and Co-Chief Executive Officer of Salesforce. "That's why as part of the Reskilling Revolution, Salesforce will help train 1 million people with resume-worthy skills and reach 10 million active users on Trailhead, our free online learning platform, within the next five years." said Marc Benioff, Chairman and Co-Chief Executive Officer Salesforce