Improving Corporate Governance is Critical for Sound Financial System in Tajikistan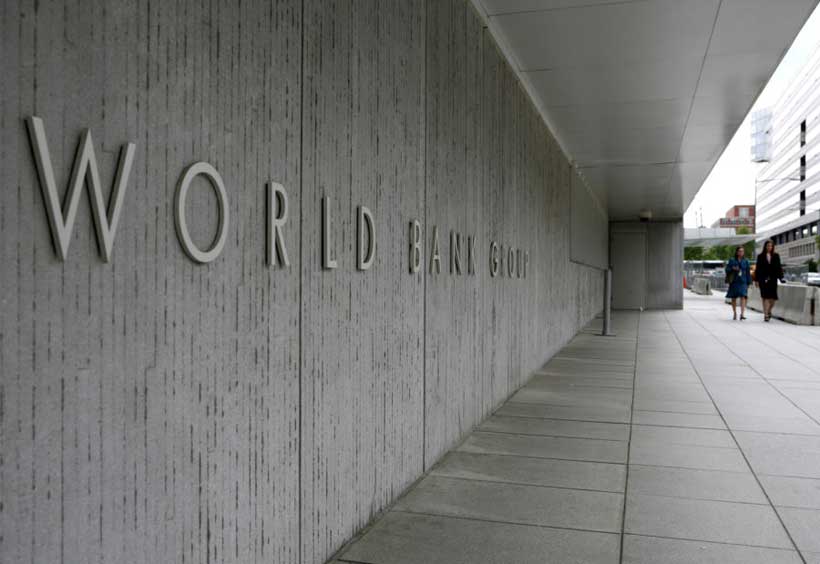 A workshop on corporate governance practices for the shareholders, board members, and management of financial institutions was launched today in Dushanbe by Jamoliddin Nuraliev, the First Deputy Chairman of the National Bank of Tajikistan (NBT) and Jan-Peter Olters, Country Manager for the World Bank in Tajikistan.
"The quality of corporate governance in the financial sector is largely synonymous with any definition of 'health' of the system and its ability to absorb economic, technological, and other shocks," said Jan-Peter Olters. "The combination of confidence, soundness, and the effective of the Board on the oversight over risk management defines the impact on economic development and growth. There is no sustainably growing economy without sound banks".
A recently launched Strengthening the Financial Sector Program financed by the Swiss State Secretariat for Economic Affairs (SECO) supports the NBT in implementing key recommendations of the 2015 Financial Sector Assessment Program (FSAP), in efforts to strengthen financial sector soundness, minimize fiscal risks, promote investment, foster private-sector growth, and ensure financial inclusion. As part of the program's technical advisory services, corporate governance in banks and micro-finance institutions will be improved through policy work, training programs, in-depth corporate assessment of select financial institutions and corporate governance manual development. These efforts help Tajikistan's transition towards a stable and resilient financial system.
The workshop had over 150 representatives from banks and microfinance institutions in Dushanbe and Khujand and focused on issues around the importance of corporate governance for financial institutions and the role of supervisory boards and corporate secretaries in increasing the shareholders and organization value. It built on experiences made and lessons learnt since 2007, when the World Bank Group—through IFC's Corporate Governance Project in Central Asia—started supporting Tajikistan in raising awareness, assisting companies in strengthening corporate governance, and developing a regulatory framework.
Tajikistan and the World Bank Group have partnered for over 25 years with the goal of reducing poverty and improving the quality of life for the citizens of Tajikistan. During this time, the World Bank Group has provided over US$1.5 billion in grants, highly concessional credits and trust funds to Tajikistan. The new Country Partnership Framework for 2019-23 aims at helping the country to take advantage of emerging opportunities, transforming its economy, and improving the livelihoods of its citizens.
Sudan: 250 killed, over 100,000 displaced as violence surges in Darfur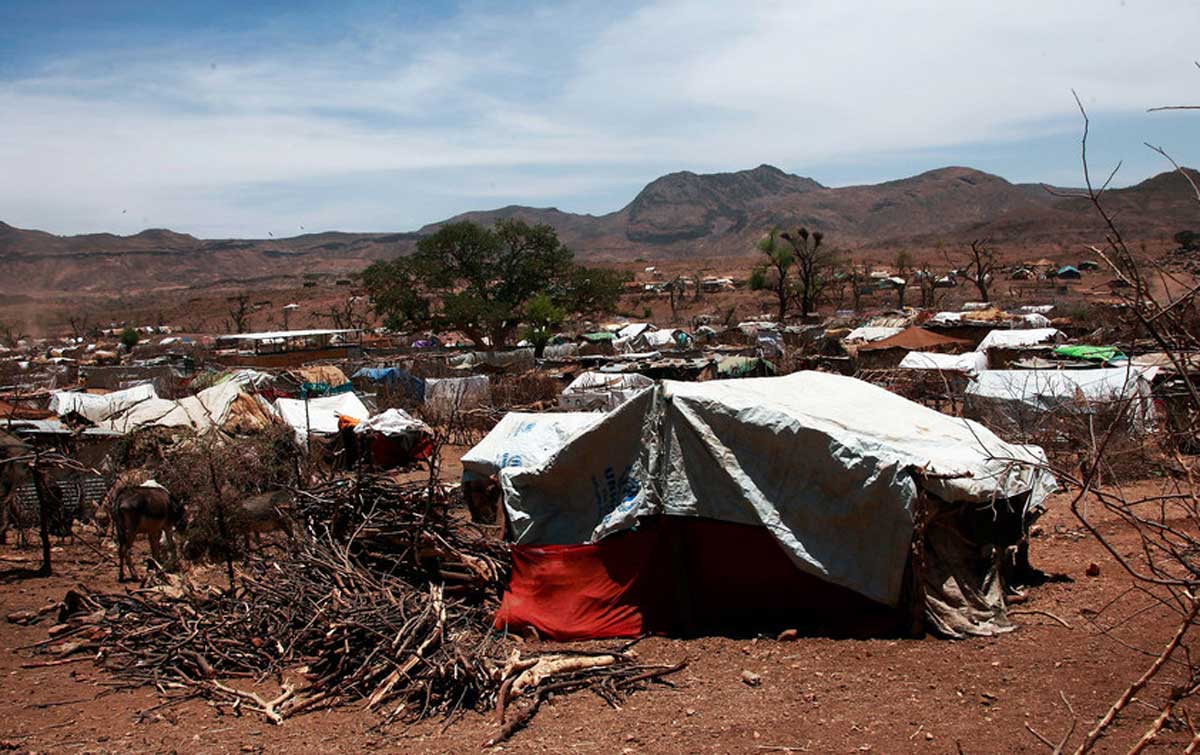 A sharp uptick in intercommunal violence in Sudan's Darfur region has forced more than 100,000 people to flee their homes in search of safety, including many into neighbouring Chad, the UN refugee agency (UNHCR) reported on Friday.
According to the agency, 250 people – including three humanitarian workers – also lost their lives in the clashes that started on 15 January in West Darfur province, and spread into South Darfur the next day.
Boris Cheshirkov, a UNHCR spokesperson, told journalists at a regular press briefing in Geneva on Friday, that about 3,500 new Sudanese refugees have arrived in eastern Chad.
"These refugees – the majority of them women and children – have been hosted in four very remote locations that lack basic services or public infrastructure, where they have been sheltering under trees," he said.
"Due to the COVID-19 situation, Chadian local authorities are directing the new arrivals to a transit site, where they will undergo quarantine before being relocated to an existing refugee camp, away from the border," the UNHCR spokesperson added.
He said that the UN agency is rushing supplies to the area to respond to their needs, as well as mobilizing resources as part of an inter-agency response.
'Break the cycle of violence'
Authorities in the region have been attempting to contain the situation and have deployed security forces to the area but "severe gaps" in protection remain, according to the UN human rights office.
However, an "imminent risk" of further violence remains, in an environment "where decades-old ethnic and tribal tensions that were further stoked by the previous regime continue to fester", OHCHR spokesperson Ravina Shamdasani said at the same briefing.
There are reports that local health facilities are unable to cope with the high number of casualties, she added.
The OHCHR spokesperson called on the Government of Sudan to protect of civilians as well as restore public order and the rule of law in Darfur.
She also called for thorough and effective investigations into the violence to bring the perpetrators to justice and "to break the cycle of armed citizens taking the law into their own hands to avenge attacks on members of their communities."
A vast, strife-torn region
Darfur, a vast region roughly the size of Spain and plagued by violence for years, was the site of a United Nations-African Union hybrid peacekeeping mission (UNAMID) that was deployed to protect civilians, facilitate aid delivery, and support efforts to address root causes of the conflict.
The mandate of UNAMID ended last year and it ceased operations on 31 December 2020, roughly two weeks before the latest round of violence.
The mission is currently drawing down, a process that includes repatriation of troops, their vehicles and other equipment; the separation of civilian staff; and the closure of its offices.
COVID 'vaccine hoarding' putting Africa at risk
Africa is in danger of being left behind in the rollout of COVID-19 vaccines as countries in other regions strike bilateral deals, thus driving up prices, the World Health Organization (WHO) warned on Thursday.
Although vaccines have been administered in 50 wealthier nations, Guinea is the sole low-income country on the continent to receive doses, with only 25 people being inoculated so far. Meanwhile, Seychelles is the only African country to start a national vaccination campaign.
'We first, not me first'
"We first, not me first, is the only way to end the pandemic. Vaccine hoarding will only prolong the ordeal and delay Africa's recovery. It is deeply unjust that the most vulnerable Africans are forced to wait for vaccines while lower-risk groups in rich countries are made safe", said Dr Matshidiso Moeti, WHO Regional Director for Africa.
"Health workers and vulnerable people in Africa need urgent access to safe and effective COVID-19 vaccines."
An international coalition known as the COVAX Facility was established to ensure all countries will have equal access to any vaccines against the new coronavirus disease.
It is co-led by the Coalition for Epidemic Preparedness Innovations (CEPI), Gavi, the Vaccine Alliance, and WHO.
The COVAX Facility has secured two billion doses of vaccine from five producers, with options for over one billion more. Delivery is set to begin soon, according to Thabani Maphosa, Managing Director, Country Programmes at GAVI.
"This massive international undertaking has been made possible thanks to donations, work towards dose-sharing deals and deals with manufacturers that have brought us to almost two billion doses secured. We look forward to rollout in the coming weeks", he said.
Vaccination commitment
COVAX has committed to vaccinating at least 20 per cent of the population in Africa by the end of this year.
Priority will be given to health workers and other vulnerable groups, such as older persons and those with pre-existing health conditions.
An initial 30 million vaccine doses are expected to begin arriving in countries by March. Overall, a maximum of 600 million doses will be disbursed, based on two doses per person.
WHO said timelines and quantities could change, for example if vaccines fail to meet regulatory approval or due to challenges related to production, delivery and funding.
Strengthening Indonesia's Fiscal Resilience to Natural Disasters and Health-Related Shocks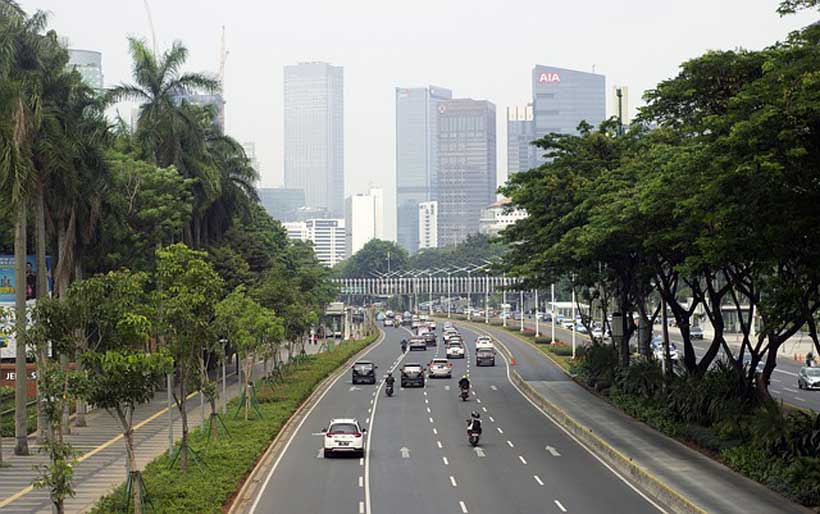 The World Bank's Board of Executive Directors today approved a $500 million loan to strengthen Indonesia's financial and fiscal resilience. The loan will help the country build and strengthen its financial response to natural disasters, climate risks, and health-related shocks.
Such shocks and disasters have become a constant threat to Indonesia's development progress. From 2014 to 2018, the central government spent between US$90 million and US$500 million annually on disaster response and recovery, while local governments spent an estimated additional $250 million over the same period.
The cost of disasters is expected to increase further due to climate change and urban growth, adding to the burden on public spending. The needs are particularly acute now, with Indonesia experiencing multiple financial, fiscal, and social impacts due to the COVID-19 pandemic.
"Financial preparedness for disasters, climate shocks, and health crises such as COVID-19 is increasingly important for Indonesia. This support will help the government deliver a more targeted and timely response, reducing the impact of disasters and helping to protect Indonesia's development progress," said Sri Mulyani Indrawati, Minister of Finance of the Republic of Indonesia.
Planning an effective financial response after disasters and climate shocks helps to protect the budget and ultimately the population. By reducing the impacts of disasters, such planning can help protect the poor and vulnerable who often bear the brunt of disasters as they tend to live in hazard areas, lack access to basic services, and have limited access to financial resources to cope with the aftermath.
The new project will support the Government's National Disaster Risk Finance and Insurance Strategy by strengthening Indonesia's fiscal and financial resilience through a Pooling Fund for Disasters. This fund will become the central mechanism through which post-disaster financing can flow from different sources. The fund will look to leverage domestic and international insurance markets to provide financial capacity to backstop the fund.
The project will also help ensure effective and transparent flow of the funds to relevant government agencies, including budget tracking on disaster-related expenditures, faster social assistance payments for victims of disasters, and improved preparedness planning for health shocks. Central and local government agencies will receive additional, faster, and more effective financial support after a disaster.
"The improved availability and flow of funds will ultimately support the population of Indonesia who will benefit from faster and better targeted response to disaster and health shocks. This will particularly benefit the poorest and most vulnerable, who are most affected by delayed disaster response and often lose their livelihoods and incomes, which keeps them in poverty," said Satu Kahkonen, World Bank Country Director for Indonesia and Timor-Leste.
The project is supported by a $14 million grant from the Global Risk Financing Facility (GRiF) to assist building technical capacity, environmental and social management systems, bring new technology to the management of the Pooling Fund, and invest in evaluations and learning, including how to best serve the most vulnerable groups. Supported by a Multi-Donor Trust Fund with over $200 million from Germany and the United Kingdom, GRiF provides grants and technical expertise to help developing countries safeguard progress and recover more quickly from the financial impacts of climate shocks, disasters, and crises.