Improving Corporate Governance is Critical for Sound Financial System in Tajikistan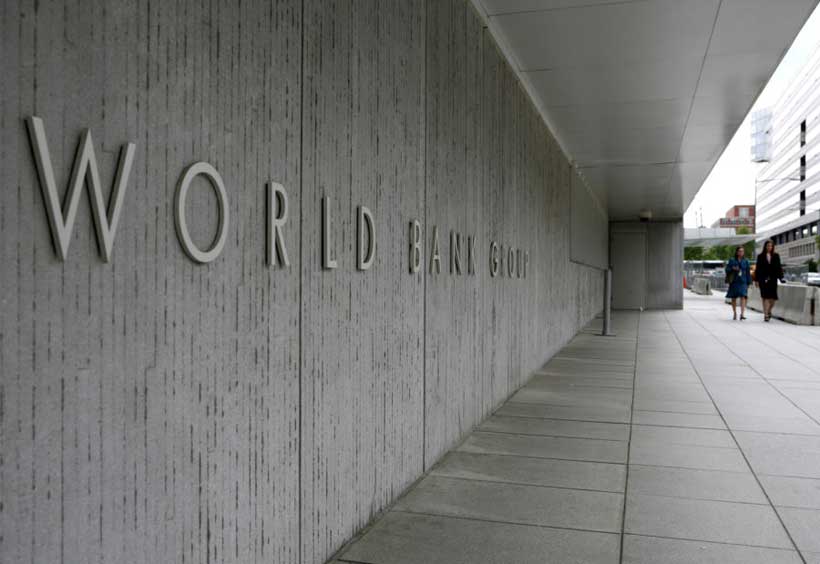 A workshop on corporate governance practices for the shareholders, board members, and management of financial institutions was launched today in Dushanbe by Jamoliddin Nuraliev, the First Deputy Chairman of the National Bank of Tajikistan (NBT) and Jan-Peter Olters, Country Manager for the World Bank in Tajikistan.
"The quality of corporate governance in the financial sector is largely synonymous with any definition of 'health' of the system and its ability to absorb economic, technological, and other shocks," said Jan-Peter Olters. "The combination of confidence, soundness, and the effective of the Board on the oversight over risk management defines the impact on economic development and growth. There is no sustainably growing economy without sound banks".
A recently launched Strengthening the Financial Sector Program financed by the Swiss State Secretariat for Economic Affairs (SECO) supports the NBT in implementing key recommendations of the 2015 Financial Sector Assessment Program (FSAP), in efforts to strengthen financial sector soundness, minimize fiscal risks, promote investment, foster private-sector growth, and ensure financial inclusion. As part of the program's technical advisory services, corporate governance in banks and micro-finance institutions will be improved through policy work, training programs, in-depth corporate assessment of select financial institutions and corporate governance manual development. These efforts help Tajikistan's transition towards a stable and resilient financial system.
The workshop had over 150 representatives from banks and microfinance institutions in Dushanbe and Khujand and focused on issues around the importance of corporate governance for financial institutions and the role of supervisory boards and corporate secretaries in increasing the shareholders and organization value. It built on experiences made and lessons learnt since 2007, when the World Bank Group—through IFC's Corporate Governance Project in Central Asia—started supporting Tajikistan in raising awareness, assisting companies in strengthening corporate governance, and developing a regulatory framework.
Tajikistan and the World Bank Group have partnered for over 25 years with the goal of reducing poverty and improving the quality of life for the citizens of Tajikistan. During this time, the World Bank Group has provided over US$1.5 billion in grants, highly concessional credits and trust funds to Tajikistan. The new Country Partnership Framework for 2019-23 aims at helping the country to take advantage of emerging opportunities, transforming its economy, and improving the livelihoods of its citizens.
Global value chains and development in sub-Saharan Africa
Some 40 postgraduate students, faculty members and international researchers have been exposed to the theoretical underpinnings of the role of industrialization and global value chains (GVCs) and learnt to apply the analytical frameworks to the sub-Saharan African region.
A two-day workshop was organized by the United Nations Industrial Development Organization (UNIDO) and the Policy Research on International Services and Manufacturing (PRISM) Institute at the School of Economics, University of Cape Town.
A key component of the workshop was the use and analysis of data indicators and tools which can facilitate evaluation of industrial competitiveness and country participation within global and regional value chains. The focus was on introducing participants to the newly developed UNIDO Industrial Analytics Platform (IAP) through a set of interactive learning sessions.
The second day of the workshop focused on the past and current experience of sub-Saharan Africa in industrialization and GVC participation, as well as the policy lessons for the region. One particular emphasis was on the need to promote regional integration to facilitate regional value chains and increase engagement with key multinational enterprises that are coordinating the targeted GVCs.
The workshop in Cape Town was the second of a series of pilot capacity-building activities delivered by making extensive use of the IAP. The first was delivered to a group of 40 policymakers from the Thai government in July 2019.
The Industrial Analytics Platform (IAP) can be accessed free of charge here.
UN human rights report shows rise in reprisals against activists, victims
Cases of intimidation and retaliation against victims, civil society and activists who cooperate with the United Nations are on the rise, a new report from the UN Human Rights Office reveals.
The study documents incidents from nearly 50 countries, such as the detention and imprisonment of activists, and the filming of participants at meetings, including on UN premises, without their consent.
Andrew Gilmour, UN Assistant Secretary-General for Human Rights, said there are also cases of authorities threatening and harassing relatives of activists.
"Some governments seem prepared to go to almost any lengths to punish people who cooperate with us. This may actually underscore the justice of the victims' causes," he said.
The report covers the period from 1 June 2018 to 31 May of this year. It also notes misuse of online spaces to promote hate speech, cyberbullying and smear campaigns, particularly against women and lesbian, gay, bisexual, transgender and intersex persons.
Mr. Gilmour expressed concern over the continued trend in the use of national security arguments and counter-terrorism strategies as justification for blocking access to the United Nations.
"Reported cases include individuals or organizations being charged with terrorism, blamed for cooperation with foreign entities or accused of damaging the reputation or security of the State. These have also been used to justify restrictions on foreign funding," he wrote in the report's conclusions and recommendations.
"A disproportionate number of cases of enforced disappearance or detention, many which have been deemed arbitrary by United Nations experts, relate to these national security arguments. This is a worrisome trend that I have addressed publicly, including in my previous report, and, regrettably, it continues."
He said the UN will continue to strengthen its response to these developments, including through improved reporting on allegations. However, he added, the onus remains on countries as "Member States must be accountable for their own actions and practices, and provide remedy when reprisals occur."
Humanitarian Investing to Provide Impact Financing to Address Crises
The World Economic Forum, in partnership with the co-chairs of the Humanitarian Investing Initiative, the International Committee of the Red Cross (ICRC) and the World Bank Group, announces today the release of a new white paper entitled, Humanitarian Investing – Mobilizing Capital to Overcome Fragility.
The paper outlines the role and initial landscape of humanitarian investing, which provides financing to address crises and fragility while seeking a return on that investment. By harnessing the growing pool of investment capital looking for a double bottom line, humanitarian investing also focuses on situations of conflict and fragility that are causing increasing flows of migrants and refugees.
There is a clear need to rethink humanitarian assistance. About 2 billion people live in countries that are affected by fragility, conflict and violence and, according to OECD predictions, by 2030, more than 80% of the world's poorest people will live in such conditions. Climate change could bring internal displacement figures to 140 million by 2050, according to the United Nations Office for the Coordination of Humanitarian Affairs.
While the number of internationally led responses to crises doubled between 2005 and 2017, the current environment faces increasing pressures and there is a lack of investment opportunities for investors who are looking to drive impact.
At the same time, there has been increased focus among investors seeking more purpose-oriented investment options and an emerging opportunity to bring together a new mix of partners to design long-term solutions.
Humanitarian investing acts as a market to match impact-driven investment capital to opportunities that enhance resilience, mitigate crises or promote stability and recovery. The paper explores how this inclusive, sustainable financing model complements traditional humanitarian assistance, leverages development financing instruments and broadens the potential to use investment opportunities to tackle long-term challenges.
"We are challenging humanitarian and development communities, as well as investors and business leaders, to rethink their role in providing support and financial assistance to those most affected by fragility and crises," said Borge Brende, President, World Economic Forum. "Humanitarian investing can unlock new capital and identify investable opportunities to support vulnerable communities."
Humanitarian investing applies capital to investable opportunities that:
Directly impact and empower people exposed to fragility, conflict and violence and the ecosystems around them
Address the needs of the fragility-crisis cycle, from resilience to response to recovery
Are structured to take advantage of differences in mandates, return objectives, risk tolerances and investment horizons
Bring together public and private partners, expertise and capabilities
Create collaboration guided by humanitarian principles of neutrality, independence and impartiality
Help to transform the efficiency of the humanitarian system
Measure and report on human impacts and financial performance
Humanitarian investing helps those most affected by fragile situations and crises by responding to their needs, ensuring their dignity and agency, addressing inefficiencies in aid and aid delivery systems, overcoming restrictions on the nature of aid given, and advocating for high-need communities.
"We must build on the current momentum toward addressing fragility, protracted crises and forced displacement and develop new financial tools for people," said Peter Maurer, President, International Committee of the Red Cross. "I see a real opportunity to bring development, humanitarians, investors and business communities together to build inclusive, sustainable markets and harness capital to deliver impact, and help those in greatest need."
In the months ahead, the initiative plans to develop a collaboration platform, to continue working with key stakeholders to promote organizational readiness, and to form dedicated industry and regional tracks that will engage stakeholders to co-develop investable opportunities as proofs of concept that will enable future deal pipelines.
The Humanitarian Investing Initiative brings together key humanitarian and development actors and representatives from the investor and corporate communities. The members of the initiative are the International Committee of the Red Cross, World Economic Forum; World Bank; World Food Programme; United Nations High Commissioner for Refugees; Capricorn Investment Group; IFC; Gulf International Bank; Novo Nordisk Foundation; Impact Advisory and Finance; Credit Suisse; US Agency for International Development; United Nations Office for the Coordination of Humanitarian Affairs; Humanitarian Aid and Civil Protection, European Commission; the Conduit; and IKEA Foundation.
The Sustainable Development Impact Summit takes place 23-24 September in New York. This year's meeting will convene more than 800 regional and global leaders from government, business, civil society and academia. The meeting will explore four themes: transforming markets; accelerating climate action; financing sustainable development; and mobilizing action for inclusive societies.