2021 declared International Year for the Elimination of Child Labour
The United Nations General Assembly (UNGA) has unanimously adopted a resolution declaring 2021 as the International Year for the Elimination of Child Labour, and has asked the International Labour Organization to take the lead in its implementation.

The resolution highlights the member States' commitments "to take immediate and effective measures to eradicate forced labour, end modern slavery and human trafficking and secure the prohibition and elimination of the worst forms of child labour, including recruitment and use of child soldiers, and by 2025 end child labour in all its forms."

The UNGA acknowledged the importance of the ILO's Minimum Age Convention, 1973 (No. 138) and the Convention on the Worst Forms of Child Labour, 1999 (No. 182) – which is close to universal ratification by the ILO's 187 member States – as well as the Convention on the Rights of the Child.

It also recognized the importance of "revitalized global partnerships to ensure the implementation of the 2030 Agenda for Sustainable Development , including the implementation of the goals and targets related to the elimination of child labour."

Argentina took a lead role in advocating for this global commitment, as a follow up to the IV Global Conference on the Sustained Eradication of Child Labour , which took place in Buenos Aires in November 2017. Seventy-eight countries co-sponsored the resolution.

"We hope that this will be one more step to redouble our efforts and our progress to advance, day by day, towards a world in which no child is subjected to child labour or exploitation and a world where decent work for all will be a reality," said Martin Garcia Moritán, Argentina's representative to the UN.

The ILO has been working for the abolition of child labour throughout its 100 year-history, and one of the first Conventions it adopted was on Minimum Age in Industry (No. 5, 1919) .

The organization is a partner in Alliance 8.7 and serves as the secretariat of this global partnership for eradicating forced labour, modern slavery, human trafficking and child labour around the world.

Substantial progress has been achieved in recent years, largely because of intense advocacy and national mobilization backed by legislative and practical action. Between 2000 and 2016 alone, there was a 38 per cent decrease in child labour globally.

"The struggle against child labour has gained extraordinary momentum over the past two decades," said Beate Andrees, Chief of the ILO's Fundamentals Principles and Rights at Work Branch. "Yet, 152 million children across the world are still in child labour. We obviously need to scale up action further, and the decision by the General Assembly to declare 2021 the International Year for the Elimination of Child Labour will be a great help in focusing attention on the millions of girls and boys still toiling in the fields, in the mines and in factories."
Vienna Discussion Forum 2019 on ending violence against women
The first Vienna Discussion Forum, a platform to discuss and call for action on gender equality within the context of the Sustainable Development Goals (SDGs), addressed gender-based violence from the perspective of the respective mandates of the United Nations Industrial Development Organization (UNIDO) and the United Nations Office on Drugs and Crime (UNODC), namely women's economic empowerment (SDGs 8 and 9), and crime prevention, criminal justice responses (SDG 16). The Forum, which marked the International Day for the Elimination of Violence against Women (25 November), was organized by UNIDO and the UNODC, together with the representatives of Finland, Norway and Sweden.
"It is clear that we need to develop comprehensive approaches to address violence against women. Crime prevention and criminal justice responses and women's economic empowerment can complement each other in this endeavour," said UNIDO Director General LI Yong. "We work together with governments, the private sector and civil society to develop gender-responsive and inclusive industrial policies. We aim to promote enabling working environments that allow for women to thrive both professionally and personally."
The Executive Director of UNODC, Yury Fedotov and H.E. Thomas Blomqvist, Minister for Nordic Cooperation and Equality of Finland, joined the Director General in opening the event. Fedotov underscored that "gender-based violence stops women and girls from exercising their human rights and fundamental freedoms. It hinders achievement of all of the Sustainable Development Goals – not only Goal Five on gender equality – and holds back humanity from fulfilling our potential".
Minister Blomqvist reminded the audience that "the Beijing Declaration and Platform for Action were adopted almost 25 years ago", but while "considerable progress has been made, we still have a long way to go".
The opening remarks were rounded off by H.E. Lourdes Victoria Kruse, Permanent Representative of the Dominican Republic to the United Nations in Vienna, who recounted the story of the Mirabal sisters, three Dominican political activists whose assassination on 25 November 1960 is remembered as the International Day for the Elimination of Violence against Women.
The Vienna Discussion Forum revolved around a morning panel discussion related to UNODC's mandate, discussing crime prevention and criminal justice responses to violence against women, and a UNIDO-led afternoon panel discussion on women's economic empowerment and the resilience that increased economic opportunity can foster against violence and abuse.
Moderated by Monica Carco, the Chief of UNIDO's Rural Entrepreneurship, Job Creation and Human Security Division, the afternoon panel united Laura Capobianco, Global Advisor on Safe Public Spaces at UN Women, Beatrice Gakuba, Executive Director of AWAN-Africa, Sami Nevala, Policy Coordinator for Statistics at the European Union Agency for Fundamental Rights, and Haya Sheikh Yasin, CEO of Quick Packaging Company, a member of the Palestine Businesswomen Association.
The discussion concluded that women's economic and social empowerment is among the strategies that are effective in preventing violence against women. However, to ensure empowerment is not met with backlash, the creation of economic opportunities for women should be accompanied by i.e. community-based interventions and the development of policies and institutions that address the multiple forms of structural discrimination that still exist; while the occurrence of violence against women is independent of development status, this is especially important in specific regional contexts, such as those of extreme poverty, conflict or displacement. Panellists called on the international community to take action by urging for more solidarity and concerted and intersectional responses by governments, civil society and international organizations to violence against women. Panellists also highlighted education as a transformative measure to allow women to economically emancipate themselves and counter detrimental social norms, such as child marriage. Finally, the importance of engaging men in the discussion around gender-based violence, was raised.
As organizers, the Director General of UNIDO, the Executive Director of UNODC and the Permanent Representatives of Finland, Norway and Sweden came together as five International Gender Champions in organizing the Vienna Discussion Forum. The outcome will feed into the review process of the 25th anniversary of the Beijing Declaration and Platform for Action. It is envisioned that the Vienna Discussion Forum will be turned into an annual platform to address gender equality in the context of the Sustainable Development Goals.
A staggering one-in-three women, experience physical, sexual abuse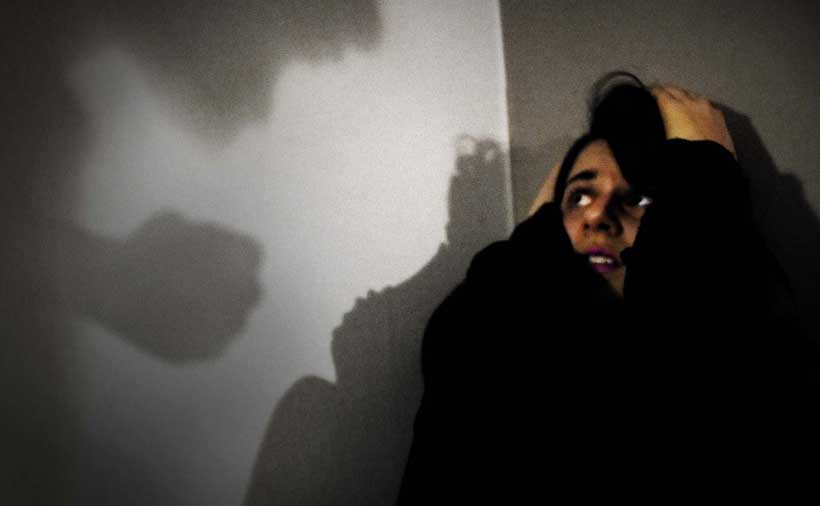 Violence against women and girls is among the most widespread, and devastating human rights violations in the world, but much of it is often unreported due to impunity, shame and gender inequality, the UN highlighted ahead of Monday's World Day to stamp out abuse of women and girls.
Here is the grim reality, in numbers: A third of all women and girls experience physical or sexual violence in their lifetime, half of women killed worldwide were killed by their partners or family, and violence perpetrated against women is as common a cause of death and incapacity for those of reproductive age, as cancer, and a greater cause of ill health than road accidents and malaria combined.
The prevalence of the issue, "means someone around you. A family member, a co-worker, a friend, or even yourself" has experienced this type of abuse, Secretary-General António Guterres said in his message to mark the Day.
"Sexual violence against women and girls is rooted in centuries of male domination", he added, reminding the world that stigma, misconceptions, under-reporting and poor enforcement of laws perpetuate impunity in rape cases.
"All of this must change…now", the UN chief urged.
Damaging flesh, imprinted in memory
To spotlight the scale of the problem, on this year's International Day of the Elimination of Violence against Women, the United Nations is sharing the many ways in which the scourge manifests itself in physical, sexual and psychological forms, and the organisation is underscoring the life-altering, adverse consequences women suffer as a result.
intimate partner violence (battering, psychological abuse, marital rape, femicide);
sexual violence and harassment (rape, forced sexual acts, unwanted sexual advances, child sexual abuse, forced marriage, street harassment, stalking, cyber- harassment);
human trafficking (slavery, sexual exploitation);
female genital mutilation
child marriage.
The Declaration on the Elimination of Violence Against Women, issued by the UN General Assembly in 1993, defines violence against women as "any act of gender-based violence that results in, or including threats of such acts, coercion or arbitrary deprivation of liberty, whether occurring in public or in private life", the UN highlighted on the Day.
Beginning Monday, and for the upcoming two years, the UN chief's UNiTe to End Violence against Women campaign will focus on the issue of rape as a specific form of harm, encouraging people to join the initiative and "Orange the World."
UN Women's Executive Director, Phumzile Mlambo-Ngcuka, expressed her concerns when it comes to rape specifically.
She said the end of the horrendous act would mean eliminating a "significant weapon of war from the arsenal of conflict", the absence of a daily risk assessment for girls and women who actively work to avoid an incident that could leave them scarred.
"Rape isn't an isolated brief act. It damages flesh and reverberates in memory. It can have life changing, unchosen results – a pregnancy or a transmitted disease", Ms. Mlambo-Ngcuka stressed, adding that consequences of a one-time act can sprawl into damaging long-term effects.
"It's long-lasting, devastating effects reach others: family, friends, partners and colleagues", she continued. ­
In addition, research by the World Health Organization (WHO), details disturbing impacts of violence on women's physical, sexual, reproductive and mental health:
Women who experience physical or sexual abuse are twice as likely to have an abortion, and the experience nearly doubles their likelihood of falling into depression. In some regions, they are 1.5 times more likely to acquire HIV, and evidence exists that sexually assaulted women are 2.3 times more likely to have alcohol disorders.
More women abused than not, in US
Some national studies examining incidents in the United States show that up to 70 per cent of women have experienced physical and or sexual violence from an intimate partner, according to UN Women.
The agency cited that nearly a quarter of female college students reported having experienced sexual assault or misconduct in the US, but harm targeting women and girls knows no bounds.
Multi-country investigations by WHO show partner violence to be a reality for 65 per cent of women in some parts of sub-Saharan Africa, and around 40 per cent of women in South Asia, as well as Andean parts of Latin America.
Meanwhile, even in regions where incidents are less likely, as in East Asia and Western Europe, more than 16 per cent and 19 per cent of women have experienced intimate partner violence, respectively.
Psychological violence is another layer to the problem, with some 82 per cent of women parliamentarians in a recent study, reporting having experienced remarks, gestures, threats, or sexist comments while serving – most often via social media.
While gender-based violence can happen to anyone, women who identify with the LGBTI community, migrants and refugees, indigenous minorities, and those living through humanitarian crises, are particularly vulnerable to gender-based harm.
"Almost universally, most perpetrators of rape go unreported or unpunished", Ms. Mlambo-Ngcuka explained. "For women to report in the first place requires a great deal of resilience to re-live the attack…In many countries, women know that they are overwhelmingly more likely to be blamed than believed."
Attacks targeting women continue to be an obstacle to achieving equality, and impede the promise of the Sustainable Development Goals (SDGs) to leave no one behind.
Several public events are being coordinated for this year's International Day to commemorate the fight against gender-based violence, spotlighting rape specifically.
Criminalizing the offense, placing women in positions of power, and strengthening the capacity of law enforcement, are some steps to increase accountability in incidents of sexual assault.
The effects of such violations suppress voices and traumatize, at "an intolerable cost to society", said Ms. Mlambo-Ngcuka.
"No further generations must struggle to cope with a legacy of violation."
Stop violence against women
Ahead of the International Day for the Elimination of Violence against Women on 25 November, the European Commission and High Representative Federica Mogherini issued the following statement:
"Violence against women and girls is violence against the whole humankind, and should have no place in Europe or elsewhere in the world. But we all know that despite our commitment, we are still far from winning this challenge.
Violence against women happens anywhere, there is no safe place, not even at home. On the contrary. Woman are targeted at home as well as in their workplace, in schools and universities, on the street, in displacement and migration, and increasingly online through cyber violence and hate speech.
The scale of the problem stays alarming: One in three women in Europe has experienced physical and/or sexual violence. Nearly all victims of trafficking for sexual exploitation within the EU are women and girls.
In developing countries, one in every three girls is married before reaching the age of 18. There are at least 200 million women and girls who have undergone female genital mutilation, which is still performed in around 30 countries.
It is our responsibility as the EU and international community, to keep our commitment to preventing, openly rejecting and condemning all acts of violence against women and girls.
It is our duty also to support and protect the victims by creating a safe environment for them to report the crimes committed against them.
The EU is committed to keep working tirelessly with our partners to strengthen legal frameworks and institutions, supporting development and education, improving services for survivors, addressing the root causes of violence, promoting women empowerment.
But ending violence against women and girls requires a firm commitment not only at institutional level. It requires a broad involvement of international organisations, of NGOs, of the civil society at large. And most of all of men.
So our goal stays clear: eliminate violence against women and girls. The EU will stay at the forefront of this international mobilisation to defend the rights of every woman and every girl to live free and safe. We do it for our future and for our present because women are the pillar of just, open, developed and democratic societies, and nothing should deprive them of the freedom to play their role freely and safely."
The European Union has put substantial measures in place to end such violence, including:
The EU's Victims' Rights Directive ensures more and better rights for victims of crimes and specialised support for victims of sexual or gender–based violence.
The Commission is in the process of concluding the EU accession to the Istanbul Convention of the Council of Europe on preventing and combating violence against women and domestic violence.
The Rights, Equality and Citizenship Programme helps tackle violence against women and children through funding grassroots projects focusing on prevention of gender-based violence, supporting victims and women and girls at risk, training of professionals and capacity building of services.
The EU is also tackling violence against women outside of the EU:
Over the last two years, we have supported more than 1.5 million women and girls by providing services for protection and care related to female genital mutilation. Prevention efforts are having a positive impact: some 3,000 communities, representing 8.5 million people, have publicly announced that they are abandoning this practice.
On child marriage, the EU has undertaken a series of initiatives designed to change attitudes and practices regarding girls' rights, reaching over 1.6 million people.
Background
Violence against women and girls is a widespread and devastating human rights violation that takes place across the globe. WHO estimates that one third of women and girls worldwide experience violence at some point in their lives. The numbers may only be the tip of the iceberg, as this type of violence remains largely unreported due to the silence, stigma and shame surrounding it. As a result, many perpetrators remain unpunished.
In addition to the initiatives mentioned, the EU has put in place the Victims' Rights Directive, which ensures more and better rights to victims of all crimes. Under these rules, the most vulnerable victims such as victims of sexual violence, victims of gender–based violence and victims of violence in close relations, have access to specialised support services. Such support includes access to shelters for victims in need of a safe place and targeted and integrated support including trauma support and counselling. The European Commission is closely monitoring the implementation of this Directive in the Member States and has taken action against those Member States who have not fully or correctly transposed EU rules.
Furthermore, the EU recognises trafficking in human beings as violence against women and girls, and this dimension continues to be a focus of key actions in the context of the EU legal and policy framework, under the horizontal mandate of the EU anti-trafficking Coordinator (Overview 2012-2016 and 2017-2018).
Moreover, today, the European Institute for Gender Equality (EIGE) is publishing a new risk assessment guide for the police, to help law enforcement authorities and health sectors to better work together to prevent repeated acts of intimate partner violence and save lives.
As a priority in its External Action, the European Commission is working on concluding the EU accession to the Council of Europe's Convention on preventing and combatting violence against women and domestic violence, the first instrument in Europe to set legally binding standards to prevent violence against women and domestic violence, protect its victims and punish perpetrators. It is the obligation of the State to fully address this type of violence in all its forms and to take the necessary measures of prevention, protection and prosecution. In partnership with the United Nations, the EU launched the Spotlight Initiative, a global, multi-year initiative focused on eliminating all forms of violence against women and girls. With an unprecedented initial investment of €500 million, we are protecting and giving voice to those women and girls who have been silenced by their societies and now want to speak up. During 2017 and 2018, it is estimated that the EU allocated more than €62 million in humanitarian aid for the prevention of and response to sexual and gender-based violence worldwide under its protection and health programming.
Finally, the European Commission will be lighting up its headquarters in Brussels, the Berlaymont building, in orange on the night of Monday 25 November to show its support for combatting violence against women.