India's Enhanced Missile Development Program
India's long-term military modernization plans are driven by its regional and global hegemonic designs. In pursuit of this, India is involved in several military technological advancements and expansions. The development of an advanced and highly effective missile system is one of the key components of its military technological advancement plans. Over the last six months India has carried out various missile tests in the nuclear realm of South Asia. These tests reveal India's growing military ambitions in South Asia. Its military modernization is also widely regarded as one of the core objectives of Prime Minister Narendra Modi's more aggressive approach to India's defence and foreign policy.
Since January 2019, India has test fired a number of missiles including ballistic and cruise missiles. Recently, India conducted a successful test of the Prithvi-II tactical surface to surface short range ballistic missile. In cruise missiles it has also successfully tested the Nirbhay and Brah-Mos missiles earlier this year. The Nirbhay test and the successful air launched version of the BrahMos reflect the operationalization of New Delhi's nuclear triad as well as its ambitions of strengthening its BMD capabilities. India also conducted a successful flight test of the indigenously developed Hypersonic Technology Demonstrated Vehicle (HSTDV) on 12 June. This comprises of its long-standing work on developing hypersonic cruise missile technologies.
It is worth noting that India is ambitiously enhancing its missile force as evident in the fact that India tested seven missiles including ballistic and cruise missiles in 2018. During 2019, in just a six month period India tested five missiles including its first ASAT (Anti-Satellite Test). With this progressive attitude, India is enhancing its missile program with the agenda of gaining operational superiority over potential opponent states. Additionally, these missiles also provide a great strike advantage to the Indian armed forces. These enhanced missile development programs are thus a clear indicator of India's destabilizing behavior towards the existing nuclear equilibrium of the region. It is quite unfortunate that the international community continues to turn a blind eye to these developments at their own peril.
Based on these developments it is also clear that instead of simply gaining regional hegemony, India is aiming to increase its sphere of influence at the international level as well. In this regard, after securing power in the 2019 general elections, PM Modi is seriously taking steps to change India's foreign policy from being more of a balancing state towards making India a power which productively shapes global rules. Therefore, based on these developments it is obvious that India is enhancing its missile program with two objectives. The first is to counter regional rivals such as China and Pakistan. The second is to emerge as a dominating state at the regional as well as global level. To achieve these objectives, India is not only indigenously developing sophisticated technologies but has also signed major defence deals with the US, Russia and Israel.
Moreover, India is already taking advantage of its strategic bilateral partnerships with the US, Russia and France to expand its regional influence. These strategic partnerships would be well served for India's quest for strategic dominance in sophisticated technology. Moreover, these partnerships are also significant as India needs such partners that are willing to allow it to expand its strategic capabilities and strengthen it as a great power in and beyond South Asia.
Furthermore, it is also quite unfortunate that the great powers are maintaining their lucrative strategic partnerships with India to achieve their own objectives in South and East Asia all at the cost of overlooking India's missile proliferation record. It is evident that India's enhanced missile program has continued to weaken existing non-proliferation norms. However, the majority of western countries, especially the US have turned a blind eye to these developments. Instead they continue to argue that New Delhi has maintained a spotless non-proliferation record and that its entrance into the existing non-proliferation regimes could only enhance non-proliferation efforts at the international level. The US and Russia are not considering India's enhanced missile development program as a threat to non-proliferation rules. They are only focusing on drawing India as a mere tool for their own strategic objectives within this region.
In all, India is acquiring sophisticated missile technologies to become a regional hegemonic as well a prominent global power. India's regional cum global dominance ambition is marked by its massively developed missile capabilities. Furthermore, India's quest to dominate the region by developing nuclear armed ballistic and cruise missile is also influencing the strategic calculus of other states in the region. Through enhanced missile development program, New Delhi is dragging South Asia into an impending missile arms race between India and Pakistan, while the US and its allies watch in silent approval. As a result, the future of strategic stability in South Asia under such developments remains under considerable threat both from within and outside the region.
Could a maritime chain hub between US-Japan-Viet Nam-India to tackle China?
The rise of China in the last few years has been a cause of concern and as China grew economically, it strengthened its claws in the realm of defense and has been expanding its paws into the territories of other countries which is a violation of a country's sovereignty and territorial integrity. Chinese aggressiveness has become the bone of contention and this is a serious matter of concern for all the countries who are facing the China threat. China's need to dominant certain trade routes; sea-lanes of navigation and communication jeopardizes the concept of a free and open navigable sea route which is unacceptable as no one country completely owns any sea-lanes and routes of trade and communication. Therefore, in order to protect the national interest and freedom of navigation of many countries, this article tries to build an argument on could there be a possibility for a formation of a maritime chain hub consisting of Guam, Okinawa, Cam Ranh Bay and the Andaman and Nicobar Islands which could tackle China's maritime aggressiveness.
Guam, a former Spanish colony and now one of the 17 non-self-governing territories of the United States of America. Guam has been a military asset since the World War II as the U.S. moved its military aircraft. Also, during the Viet Nam War, Guam was a major asset in the Pacific as it was a base used by the Americans. Presently, it serves as a major military base for America and has the U.S. Air Force and Navy installations and is also a major hub for the submarine communications cables between the western United States of America, Hawaii, Australia and Asia. There is a huge military presence in Guam and the United States of America moves its military assets and personnel to Okinawa, the Japanese island. Guam as a naval base port plays a rather important part as it is home to the four nuclear-powered fast attack submarines and two submarine tenders. Also, Guam has the Andersen Air Force Base which hosts the Navy helicopter squadron and Air Force bombers and along with this has two-three kilometers runways and also caters as a storage facility for fueling purposes.
In June 2020, the U.S. Naval Base Guam has been designated as a 'safe haven liberty port' and the U.S 7th Fleet flagship USS Blue Ridge(LCC 19) and the USS Bunker Hill(CG 52) have been placed here and eventually, on 24 June 2020, the Nimitz Carrier Strike group which consists of the aircraft carrier USS Nimitz (CVN68), Ticonderoga-class guided-missile cruiser USS Princeton (CG 59) and the Arleigh Burke-class guided missile destroyers USS Sterett (DDG 104) and the USS Ralph Johnson (DDG 114) all placed in the safe haven liberty port in Guam. This move to make Guam a safe heaven liberty port should be seen from the perspective of a potential logistical re-supply, possible repairs and a safe place where the sailors could rest and rejuvenate themselves amidst the global Coronavirus pandemic. One needs to understand that Guam needs to be militarized to ensure that North Korea doesn't attempt any form of attack on Japan which is under the Security umbrella of the U.S. and also, Guam which is an American territory needs to protect itself from North Korea it is in a feasible striking distance and so, this military buildup in Guam by the United States of America is justified.
Japan's Okinawa is strategically very important for the United States of America as it is a vital component in America's grand strategy towards the region of East Asia. Also, the geographical location of Okinawa has a greater meaning as Okinawa is placed between the Philippines, East China Sea and the South China Sea and also the neighbourhood consists of China, Taiwan, the Korean Peninsula and of course the mainland Japan which is a sure game-changer. Okinawa makes an important military outpost, protects the freedom of navigation and the American national cum security interests which inevitably help in the stability of this region. The bases at Okinawa are of geostrategic value as it deals with a fairly flexible range of positions to counter any potential threat and so, help keep interests of Japan safe especially with regard to the Senkaku Islands and the presence of America at Okinawa is a clear deterrent for China incase it tries to create any provocation. Also, South Korea is in an alliance with the United States of America and so, Okinawa also acts as a critical component in dealing with North Korea and in order to maintain peace in this region, the American marines plays a vital role as protectors. Also, for Taiwan, the presence of American forces at Okinawa helps Taiwan from China's threats. Therefore, Okinawa plays the role of a major game-changer in the region of East Asia.
Viet Nam's Cam Ranh Bay has always been a melting point of strategic interest since the 19th century as it was a hub of continuous positing of countries like France, Russia, Japan and the United States of America where their navies were stationed well as the Cam Ranh Bay acted as an excellent protected natural harbour along with being a refueling station. The geostrategic location of Cam Ranh Bay is near the South China Sea and this is therefore called the 'Apple of the Eye of the East' as it can help contain Chinese aggressiveness in the region. Also, the Japan-Guam-Australia Fiber-Optic Submarine Cable System Project is being developed with the help of Japan and the United States of America. Cam Ranh Bay if redeveloped could the most valuable asset that Viet Nam has.
India's Andaman and Nicobar Islands is as of today one of the most sort after strategic hub of islands as it is being developed into a maritime and startup hub and the recent inauguration of the submarine optic fiber cable between Chennai and these islands would change the face of digital connectivity. India has also proposed transhipment hub in the Andamans helping these group of islands become a major centre for blue economy and maritime cum startup hub. Also since 2019, the Indian Naval Air Station-INS Kohassa has been developing the island in full swing and this could well become a vital strategic outpost for India and can easier watch and monitor the rival navies activities along with set an integrated surveillance network.
The question is how does Guam-Okinawa-Cam Ranh Bay-Andaman and Nicobar Islands form a strategic maritime chain hub?
First, Guam is an American territory, Okinawa, a Japanese territory, Cam Ranh Bay, a Vietnamese port and the Andaman and Nicobar Islands, an Indian group of islands and so, all these countries are a part of the Quad and this Quad grouping is believed to tackle China's aggressiveness.
Second, all these countries have excellent relations with another and aim for stronger strategic relations. Japan is in a Security Alliance with the United States of America and Japan is India's all-weather friend. Due to Japan as a common friend between India and the U.S, they too have excellent strategic partnership with one another. Viet Nam and the United States have been developing relations and are working towards becoming strategic partner. Japan's relations with Viet Nam has been a major part of their ASEAN relations and separately too, Japan has been working on strengthening stronger relations with Viet Nam and in fact, the first visit of Prime Minister Suga is to Viet Nam which highlights Viet Nam's importance for Japan. India also has wonderful relations with Viet Nam and Viet Nam being the ASEAN Chair in the times of pandemic has played a vital role in medicine, rice and mask diplomacy and has created its niche as a vital and understanding partner in the ASEAN along with evolving as a regional and a global partner in the Indo-Pacific region.
Third, all these four countries are facing security concerns with China. China has off late made several advances in the East China Sea, South China Sea and the Indian Ocean and all this has impacted the United States of America, Japan, India and Viet Nam as their geostrategic locations are of prime importance to these countries. China has been making aggressive claims in these waters is a violation of the sovereignty and territorial integrity of the US, Japan, India and Viet Nam.
Fourth, Japan has been the pioneer of the Free and Open Indo-Pacific region aiming for a rules-based order so as to have the freedom of navigation and access to sea-lanes and routes to all the nations. After Prime Minister Shinzo Abe announced the Free and Open Indo-Pacific Strategy at the 196thSession of the Diet in January 2018, this strategy was soon adopted by the United States of America and India. ASEAN too adopted this strategy which meant that Viet Nam too has accepted this strategy. Many believe that this Indo-Pacific Strategy is to tackle China's aggressiveness.
Fifth, Japan's initiative of the Expanded Partnership for Quality Infrastructure is aimed to promote infrastructure and development cooperation among the countries could also pave the way for port infrastructural development among thee US, India and Viet Nam.
Therefore, keeping in mind, the above-mentioned arguments could well pave the way for a possible formation of a maritime chain hub consisting of Guam, Okinawa, Cam Ranh Bay and the Andaman and Nicobar Islands which could tackle China's maritime aggressiveness.
The views expressed are personal
Hidden Traces in the Armenia-Azerbaijan Сonflict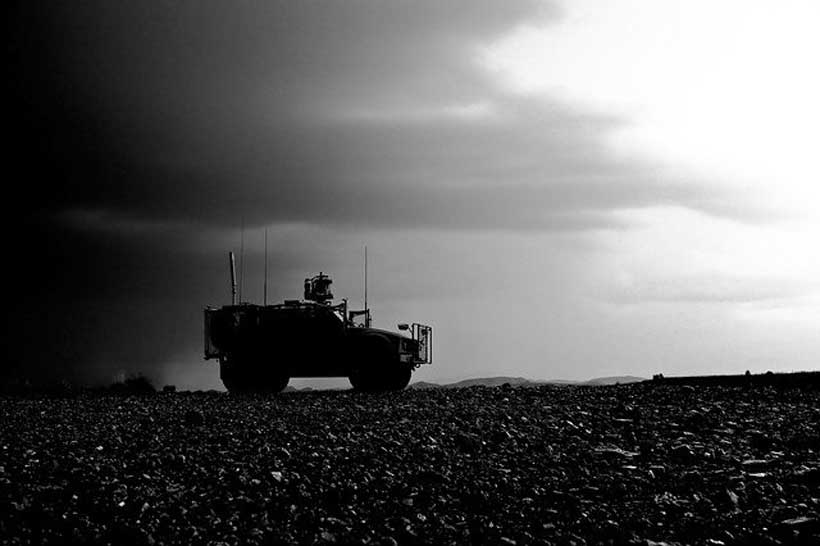 From a geographical perspective, the location of the Azerbaijani city of Tovuz, which witnessed penultimate clashes between Azerbaijan and Armenia in July, proves that the recent clashes had nothing to do with the disputed Nagorno-Karabakh region, as it is far from the Azerbaijani territories occupied by Armenia.
The city of Tovuz is located near the Baku-Tbilisi-Ceyhan oil pipeline, the Baku-Tbilisi-Erzurum natural gas pipeline, both of which are gates for Azerbaijan to transport its oil and natural gas, the so-called "Caspian Sea wealth," to Turkey, Europe and other global markets.
A Blow to Russian Interests
The location of the attack or the clashes indicates that they were against Turkish-Western and Turkish-Azerbaijani interests. Nonetheless, they are also a blow against Russia's interests and role in a region of great geopolitical importance for Moscow and other international and regional players who are worried by the state of consensus emerging Between Ankara and Moscow in Syria. Attempts are being made to repeat such consensus in Libya, with foreign media having reported headlines addressing the new "front" between Moscow and Ankara in this context.
Paris believes that the missile attack (in the first months of 2018) launched by the U.S., Britain and France in Syria created a rift between Russia and Turkey, who have different views on some issues, especially in Syria. French President Emmanuel Macron said this in a televised interview.
It is no secret that the Western attacks in Syria at that time sought, among other things, to cause a rift in relations between Russia and Turkey. Thus any disagreement between Moscow and Ankara is in the interest of the West, so the West will continue to exert pressure on the points of difference between them.
Barely hours after Moscow and Ankara announced the beginning of a Russian-Turkish agreement regarding Libya weeks ago, Macron told reporters on July 23 that "in this part of the Mediterranean, which is vital for our countries, energy and security issues are essential…The issue is related to a struggle for influence, especially by Turkey and Russia, which are asserting their presence more and more, and in the face of this, the European Union has so far done little." He continued, "It would be a grave mistake to leave our security in the Mediterranean in the hands of other parties. This is not an option for Europe, and this is something France will not let happen."
Russian-Turkish Rapprochement
The rapprochement with Turkey was a positive event for Russia, especially in light of the sanctions imposed by the West on Moscow after the Ukraine crisis. The Astana process was a kind of compromise, a success for both Moscow and Ankara, and Syria turned into a stage for an exciting reconciliation between the two. This coincided with the coldness of their relationship with the West.
The increased economic cooperation and growth of trade volume are beneficial for both Ankara and Moscow, which both need it. The deals signed, including a nuclear plant and a gas pipeline that will allow Moscow to gain independence from Ukraine and export its gas to Europe via the Black Sea and Turkey, all are steps of good cooperation.
The handover of the Russian S-400 system to Turkey is also a matter of pride and sovereignty for the latter, which feels the West's betrayal of it on several issues. This includes membership in the European Union, Washington's support for the Syrian extension of the Kurdistan Workers' Party (PKK) (classified on NATO's terrorist lists), and the extradition of Gulen.
However, all of the above does not mean Ankara has turned its back on the West, as the strategic partnership continues, despite the current rapprochement with Russia imposed by geopolitics and economy.
Trying to Feel For a Pulse
Amid the exchange of accusations between Baku and Yerevan about igniting the recent clashes, whoever started it is targeting Moscow first, and secondly, torpedoing the rapprochement that is likely to develop between Russia and Turkey. It may be in the context of an attempt to feel for a pulse, see if Moscow will adopt a new position on this conflict that has extended since the end of the last century. This is especially after the recent political developments, with the new government taking office in Armenia maintaining a Western policy.
Moscow is aware that Armenia needs Russia more than Russia needs Armenia, yet a fallout would mean losing one of its back gardens in the former Soviet yard. This may affect Russia's long-term influence and ability to manoeuvre, imposing its opinion as an international power in the global arena in general, and in the former Soviet space in particular.
Russia needs Armenia, a traditional ally, in the Collective Security Organization and other regional economic alliances, as well as in light of the Georgia-Russia conflict. Moscow also needs Azerbaijan, a country that occupies an important geopolitical position.
Moscow and Baku are linked in many areas of joint cooperation, from cross-border security and energy to the exploitation of Caspian Sea resources and transport projects. The Kremlin does not want to turn Azerbaijan or Armenia into Georgia or Ukraine again, so Moscow will not push Baku away, thus allowing foreign powers to push Russia out of the region.
In fact, one would find that Russia is allied with Armenia, and there is a state of partnership with Azerbaijan, with Moscow playing a mediating role (acceptable to both sides) in settling the Armenia-Azerbaijan conflict.
From our partner RIAC
Germany continues to expand its military presence in Lithuania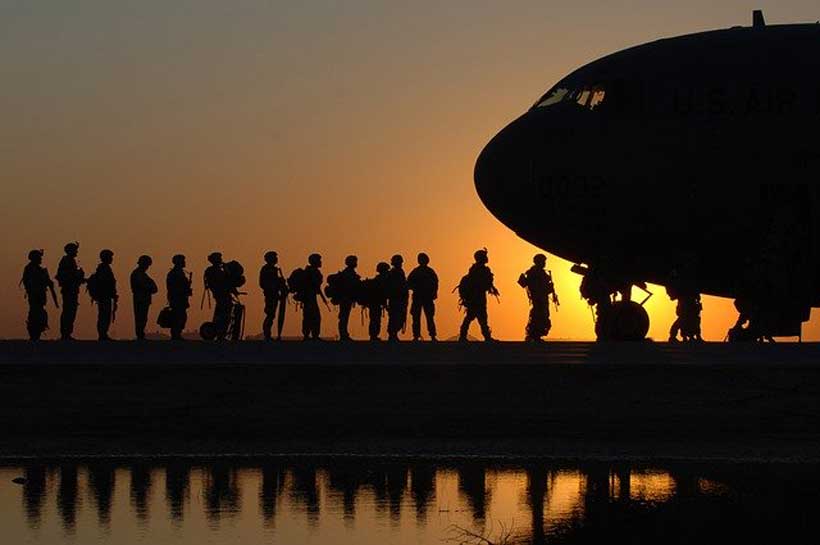 The German Air Force is setting up a Deployable Control and Reporting Centre (DCRC) at Šiauliai Air Base, Lithuania, supplemented by additional sub-elements at Skede, Latvia and Ämari, Estonia. German soldiers are preparing to augment the static CRCs at Karmėlava, Lielvarde (Latvia) and Tallinn (Estonia) and support situational awareness for the airspace in the Baltic region. Subdivisions of the DCRC are also deployed in Skede (Latvia) and Amari (Estonia).
The German Air Force Control and Reporting Centre are closely connected with the other Baltic CRCs and NATO's Combined Air Operations Centre at Uedem, Germany, to help control NATO's Baltic Air Policing mission and demonstrate interoperability.
Germany is Lithuania's principal ally and a cornerstone guarantee of security and stability in Europe. The Agreement between the Government of the Republic of Lithuania and the Government of the Federal Republic of Germany concerning Temporary Stays of Members of the Armed Forces of the Republic of Lithuania and the Armed Forces of the Federal Republic of Germany in the Territory of the Other State was written in the summer of 2020.
Germany is also an active participant of the NATO Air Policing Mission in the Baltic States and delegates officers to the NATO Force Integration Unit in Vilnius.
Germany is the framework nation of the NATO enhanced Forward Presence Battalion Battle Group deployed for deterrence and defence purposes in Rukla since early 2017, and has the largest portion of troops there. A Mechanised Infantry Brigade of the Lithuanian Armed Forces was affiliated to a German Bundeswehr Division in 2018.
Generally, the Baltic States are now on the front line of the increasing tension between NATO and the Russian Federation. In order to lure the NATO and American militaries into their territory, the Baltic governments compete in propaganda, day and night broadcasting message about the "hand of Moscow" that allegedly threatens them.
Further positioning of NATO forces in the Baltic region could spark inadvertent escalation. NATO's joint forces and its subsequent efforts to keep the Baltics by massive force deployment would irritate Moscow.
Russia might escalate the situation and even could use nuclear weapons. In addition, Ambiguous Nuclear Doctrines in NATO's and Russia's nuclear policies create the potential for deliberate escalation.
Thus, a potential conflict between NATO and Russia could provoke not only the use of conventional weapons, but also nuclear weapons.