EU-U.S. trade talks – one year on, Commission presents progress report
Today marks the first anniversary of the Joint Statement by President Juncker and President Trump, which launched the new phase in the relationship between the United States and the European Union.
As a first step, the Presidents set up an Executive Working Group, co-chaired by Commissioner for Trade Cecilia Malmström and her counterpart US Trade Representative Robert Lighthizer, to work on the different tracks for cooperation identified in the Joint Statement.
One year on, a series of concrete actions have been achieved, taking the trillion-dollar transatlantic trade relationship to the next level.A report on the implementation of the EU-U.S. Joint Statement of 25 July 2018 was published today, providing an overview of the progress made and illustrating the depth of the engagement between EU and U.S. over the past year, both at political and technical level.
On this occasion, the President of the European Commission, Jean-Claude Juncker said: "The European Union is delivering on what President Trump and I agreed on this day last year. We want a win-win situation on trade, which is beneficial for both the European Union and the United States. Having one of the most important economic relationships in the world, we want to continue strengthening trade between us based on the positive spirit of last July."
Since July 2018, the EU has significantly increased its imports of liquefied natural gas (LNG) from the U.S. by over 367%. So far, in 2019, one third of all U.S. LNG exports have gone to the EU. The U.S. is the EU's third largest supplier of LNG, while the EU has emerged as the primary destination of U.S. LNG exports.
EU imports of U.S. soya beans increased by almost 100% from July 2018 to June 2019, compared to the same period the previous year. The United States is now Europe's number one soya beans supplier and has been able to expand its market further, following the decision by the European Commission on 29 January 2019, to authorise the use of U.S. soya beans for biofuels.
Following the Council's mandate of 15 April 2019 to open talks with the U.S. for a horizontal agreement on conformity assessment, there have already been three rounds of constructive discussions on regulatory cooperation. An EU-U.S. agreement would allow exporters from a wide range of sectors to get certification of their products in their own country (as opposed to, for example, sending samples to the export destination).
The Council gave the Commission the authorisation to open talks with the U.S. on eliminating tariffs on industrial goods. While it was not yet possible to launch negotiations in this area due to diverging objectives on the two sides, the EU remains ready to engage with the U.S. along the lines agreed between the two Presidents in July 2018.
Regarding cooperation on standards, the EU presented its ideas on a deeper cooperation in strategic sectors, in particular those related to emerging technologies, such as 3D printing, robotics and connected vehicles. Important progress has been made in the areas of pharmaceuticals, medical devices and cybersecurity. On pharmaceuticals, the EU and U.S. reached a milestone on 11 July 2019, as all EU Member State authorities were recognised under the Mutual Recognition Agreement (MRA) on good manufacturing practices for human medicines. This has already resulted in cutting of costs for businesses and freeing up administrative resources, by avoiding the duplication of inspections.
The EU and U.S. have engaged to identify and address distortions caused by unfair market-distorting trade practices. Together with Japan, both partners have submitted a joint proposal in the World Trade Organization (WTO) to enhance Members' compliance with transparency requirements. The trilateral EU-U.S.-Japan process is also expected to lead to proposals for new rules on industrial subsidies and State Owned Enterprises.
In addition, a recent example that illustrates the excellent cooperation fostered in the spirit of the July 2018 Joint Statement, is the agreement found on the share of a duty-free tariff rate quota for U.S.exports of hormone-free beef to the EU market.
The EU continues to make the case for ending U.S.tariffs on steel and aluminiumcomingfromthe EU, which would also benefit the U.S., since Americanproducers would be able to source these materials more cheaply from the EU. The EU could then also remove the rebalancing tariffsonU.S.exports.
Background
The United States and the European Union have a $1 trillion bilateral trade relationship with more than €3 billion in two-way trade every single day. Together both sides count more than 830 million citizens and close to 50% of global Gross Domestic Product. This is the largest economic relationship in the world.
With their Joint Statement of 25 July 2018, President Juncker and President Trump expressed their commitment to further strengthen this trade relationship to the benefit of all American and European citizens.
Focus on the recovery from the pandemic at the 19th EU Regions Week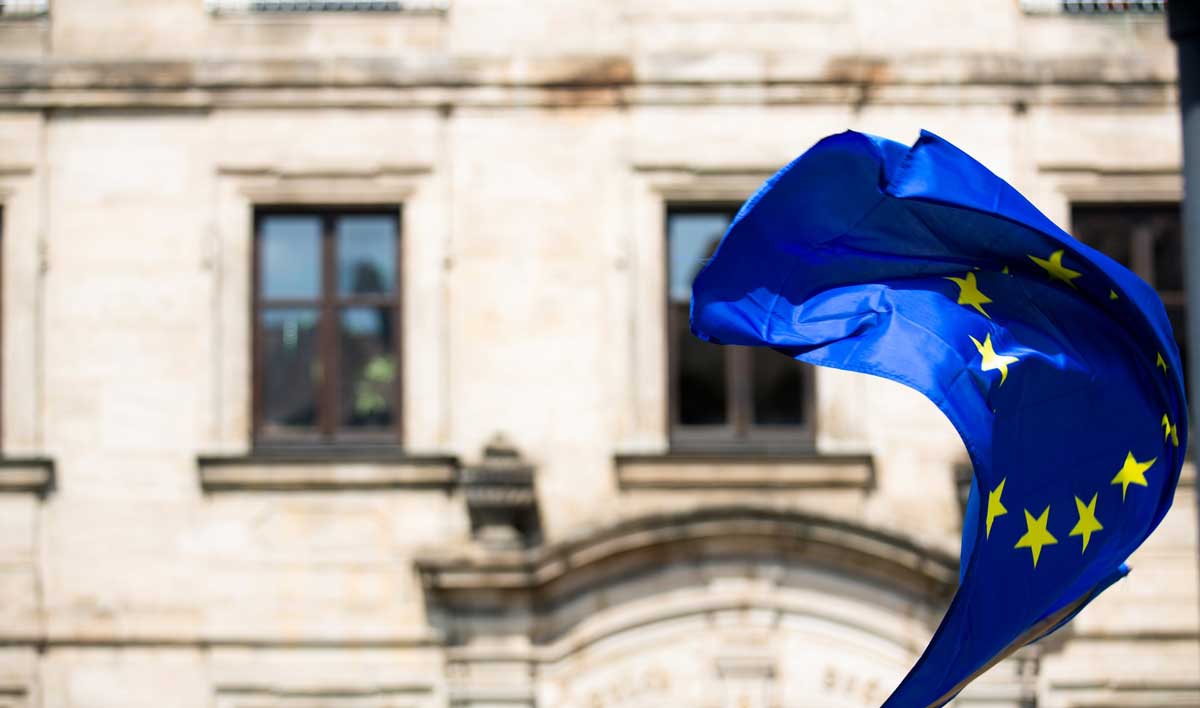 The annual European Week of Regions and Cities has shown how the EU and national and regional governments can support European citizens and their local communities with public policies aimed at investing in a fairer, greener and more digital future for recovery. Under the theme 'Together for Recovery', more than 300 sessions, including debates with high-profile officials, regional and local representatives, an inspiring Citizens' Dialogue, various workshops as well as an Award for outstanding young journalists, celebrated the EU values of cohesion and solidarity.
Taking place in a hybrid format, with sessions both physical and virtual, the 19th EU Regions Week had one main mission: highlighting the role of EU investments in the recovery from the pandemic and in facing common challenges. The event kicked off with a press conference with Apostolos Tzitzikostas, President of the European Committee of the Regions (CoR) and Elisa Ferreira, Commissioner for Cohesion and Reforms, who underlined that "Cohesion Policy was one of the first responders in the emergency phase of the COVID-19 pandemic, driven by the core value of EU solidarity".
The second annual local and regional barometer was presented by Apostolos Tzitzikostas, followed by a debate with members of the European Committee of the Regions. The report confirmed that the pandemic related measures put at risk regional and local finances, resulting in a 180 billion budget cut for local and regional authorities across Europe. At the same time, 1 in 3 local and regional politicians want regions and cities to become more influential in EU policy-making on health issues.
"Unless we measure the state of our regions and cities, we cannot understand the state of our Union" said Apostolos Tzitzikostas, President of the European Committee of the Regions. "Only by taking the pulse of our communities, we can decide how effective the EU has been on the ground, and what the EU needs to do to help its people".
Further taking stock of the EU cohesion policy response to the coronavirus pandemic as well as informing the general public, various workshops touched upon life before and after the pandemic, including explanations regarding the role of regions and cities for a Green Transition, the Cohesion Policy 2021-2027 and NextGenerationEU, as well as the CRII, CRII+, React-EU support packages for regional and local healthcare services and equipment.
Young journalists were also invited to take part in the EU Regions Week 2021, getting the opportunity to debate with Elisa Ferreira at the Citizens' Dialogue. In the Youth4Regions programme for aspiring journalists, Irene Barahona Fernandez from Spain and Jack Ryan from Ireland won the 2021 Megalizzi-Niedzielski prize for aspiring journalists.
About the event
The European Week of Regions and Cities (#EURegionsWeek) is the largest EU-wide event on regional development. It is co-organised by the European Commission and the European Committee of the Regions.
In total, more than 12 000 participants and 900 speakers joined the 4-day event either physically or online, showing engagement in all corners of EU society – from our vibrant youth to our high-profile officials, local and regional representatives, academic experts and professional specialists, displaying a common readiness to tackle what the future holds, together.
EU and Qatar sign landmark aviation agreement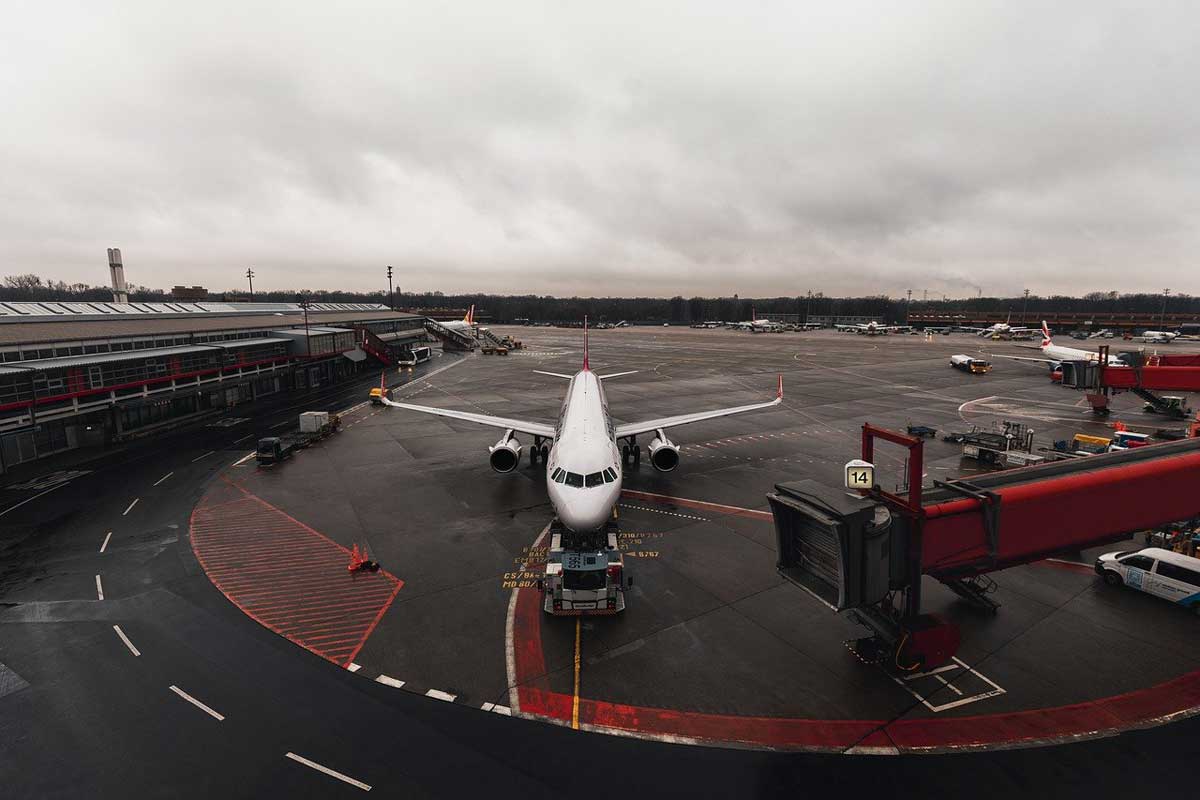 The European Union and the State of Qatar today signed a comprehensive air transport agreement, upgrading rules and standards for flights between Qatar and the EU. The agreement sets a new global benchmark by committing both sides to fair competition, and by including social and environmental protection. The signing means new opportunities for consumers, airlines and airports in Qatar and the EU.
Qatar is an increasingly important aviation partner for the EU. It was the 15th largest extra-EU market in 2019 with 6.3 million passengers travelling between the EU and Qatar. Ensuring open and fair competition for air services between both is therefore crucial, also for routes between the EU and Asia.
Adina Vălean, Commissioner for mobility and transport, said: "This agreement, the first one between the EU and the Gulf region, is a global benchmark for forward-looking aviation agreements. It is testimony to our shared commitment to economically, socially and environmentally sustainable aviation, based on a modern framework covering fair competition and closer cooperation on social and environmental matters. This agreement will bring new opportunities, more choice and higher standards for passengers, industry and aviation workers."
Today's agreement creates a level playing field that is expected to result in new air transport opportunities and economic benefits for both sides:
All EU airlines will be able to operate direct flights from any airport in the EU to Qatar and vice versa for Qatari airlines.
EU airports in Germany, France, Italy, Belgium and the Netherlands will be subject to a gradual build-up of capacity until 2024. For more details on this, see the Q&A.
Strong provisions on open and fair competition will guarantee a level playing field.
The parties recognised the importance of social matters, agreed to cooperate on these and to improve their respective social and labour laws and policies as per their international commitments.
The agreement will facilitate people-to-people contacts and expand commercial opportunities and trade. Going beyond traffic rights, the EU-Qatar agreement will provide a single set of rules, high standards and a platform for future cooperation on a wide range of aviation issues.
Background
Qatar is a close aviation partner for the European Union; more than 6 million passengers travelled between the EU and Qatar per year under the existing 26 bilateral air transport agreements with EU Member States prior to the pandemic. While direct flights between most EU Member States and Qatar have already been liberalised by those bilateral agreements, none of them include provisions on fair competition, or social and environmental issues, which the Commission considers essential for a modern aviation agreement.
In 2016, the European Commission obtained authorisation from the Council to negotiate an EU-level aviation agreement with Qatar, which started on 4 March 2019. While the agreement still needs to be ratified by the parties before formally entering into force, it will start being applied from today's signature.
Similar EU comprehensive air transport agreements have been signed with other partner countries, namely the United States, Canada, the Western Balkans, Morocco, Georgia, Jordan, Moldova, Israel and Ukraine. Further air transport agreements with Armenia and Tunisia are expected to be signed in the coming weeks.
Sakharov Prize 2021: the finalists
The 2021 finalists for the European Parliament's Sakharov Prize for Freedom of Thought are Afghan women, Jeanine Áñez and Alexei Navalny.
Meet this year's finalists of the European Parliament's Sakharov Prize for Freedom of Thought, who were chosen at a joint meeting of the foreign affairs and development committees on 14 October:
Afghan women, represented by 11 human rights activists
Jeanine Áñez, Bolivian politician
Alexei Navalny, Russian activist and political prisoner

Afghan women
Under the previous Taliban regime, women experienced forced marriage, high maternity mortality, low literacy, forced virginity tests and couldn't travel without a man. Following the Taliban's return to power, women are again excluded from government and education and their rights and freedoms are threatened. The women, who are nominated for their brave fight for equality and human rights, are:
Shaharzad Akbar – chair of the Afghan Independent Human Rights Commission (AIHRC)
Mary Akrami – head of the Afghan Women's Network
Zarifa Ghafari – mayor of Maidan Shar since 2018
Palwasha Hassan – activist and the director of Afghan Women Educational Centre (AWEC)
Freshta Karim – founder of a mobile library and an advocate for education and learning
Sahraa Karimi – first female president of the Afghan state film company
Metra Mehran – women empowerment and education advocate and co-founder of the Feminine Perspectives Movement
Horia Mosadiq – human and women's rights activist
Sima Samar – human rights advocate, former Minister of Women's Affairs and former chair of Afghan Independent Human Rights Commission
Habiba Sarabi – member of the negotiating team of the Islamic Republic of Afghanistan
Anisa Shaheed – political reporter

Jeanine Áñez
Jeanine Áñez is a Bolivian politician who became the interim president of her country in November 2019, after alleged electoral fraud by incumbent Evo Morales. In November 2020, after free and fair elections there was a peaceful transfer of power. However, on 13 March 2021 she was arrested on charges of "terrorism, sedition and conspiracy". Accused of plotting a coup d'état against Morales, she has been imprisoned ever since.
Alexei Navalny
Alexei Navalny is a Russian opposition politician, anti-corruption activist and major political opponent of Russian president Vladimir Putin. Known through his LiveJournal blog, YouTube and Twitter accounts, where he has millions of followers Navalny came to international prominence by organising demonstrations, running for office and advocating reforms against corruption in Russia, Putin and his government. In August 2020, while on a trip to Siberia, he was poisoned. He spent months recovering in Berlin, but returned to Moscow in January 2021 where he was arrested. In February he was sentenced to 2½ years in prison. Now incarcerated in a high-security penal colony, he went on a 23-day hunger strike in April to protest the lack of medical care. In June 2021, a Russian court banned Navalny's regional offices and his Anti-Corruption Foundation.