Women Jihadists: Dupes of Emotional Trap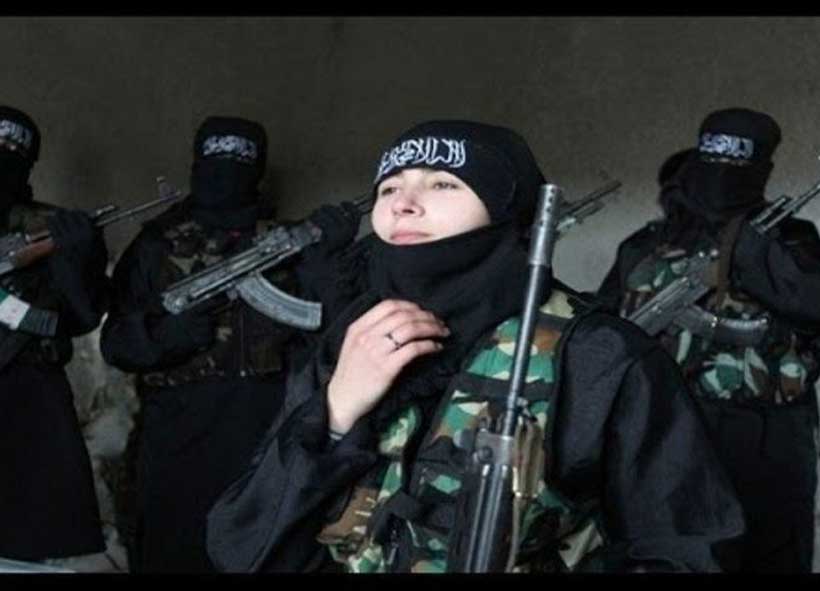 As the prime focus while understanding global extremism is usually on the perpetrators and leaders of these extremist groups, women's facilitative and supportive contributions are often poorly assessed and understood, owing to their underrepresentation in strategic positions within such radicalized movements.
Research suggests that hundreds of women and teenaged girls from all over the world travelled or attempted to travel to Syria and Iraq to join the self-styled Islamic State (IS) since the proclamation of the so-called 'Caliphate' by Abu Bakr al-Baghdadi in June 2014. These women were not only from Muslim countries but from westernized world and even non-Muslims also. It is estimated that more than80 women have travelled to IS-controlled territory from the Netherlands since 2012. From the United Kingdom and France, these numbers are even higher, respectively around 1452 and 2003 women and teenaged girls.
This phenomenon has prompted a renewed interest in women's role in jihad. Studies focusing on predominantly Western women in IS so far show that these women mostly played supportive or facilitative roles as mothers, wives, propagandists or recruiters. Some women have been involved in educative, administrative, logistical, social, and medical positions also. Where only on a smaller scale, women in IS have been involved in operational positions. Otherwise, women have been mostly learnt to maintain and propagate jihadist ideology, or support their jihadist husbands, raising their children according to jihadist ideology, or aiding in recruiting for the cause, or helping create alliances through strategic marriages, raising funds or transporting messages, weapons and goods at the average.
Though all women in terror groups are sometimes not actual terrorists as many of them are kidnapped and used as suicide bomber against their will usually under the influence of drugs. But some young women do join these groups voluntarily, raising questions about the role of personal relationships and social networks. For most individuals travelling to the ISIS/Daesh territory, the internet and particularly social media played some part in their radicalization and they appear especially relevant in female terrorist recruitment. The extending role of cyber domain helps terror groups to project their ideologies garnering the attention and sympathies through romanticizing the idea of violence and jihad.
There seem a high level support within Al-Qaeda for a more active role for women over the years. Apart from the supportive roles, it is easier for women to transport weapons than men as they are less likely to be searched or suspected. They are often seen as less of a security threat. And even if they are caught, it provides jihadist movements with the advantage of increased media attention underscoring the seriousness of the cause when 'even women' are prepared to engage in violence.
There could be many reasons why women join radical groups like not fitting in a social thread, a lack of integration or inclusion, foreign policy grievances or may be a history of violence where either one or all of these reasons can amplify making an individual want to go and join a violent group. Surprisingly, the research suggests that the root cause for majority of such cases was the same, where the entrapped women blames the secular way of life not providing justice and support in their social or legal suits. Where, apparently, to go and work for a visionary state (IS) meant to most of them a way to get justice believing they would make the world a better place by implementing this superior way of life system. These terror groups have produced a highly-gendered narrative in which women are offered alternative concepts of freedom and empowerment thus tapping into the emotions that these young women and then enticing them saying you will have agency here that will turn you in a leader, a successful and inspirational figure. The approach for luring in females generally focuses on emotional trap, telling fake stories of Muslims sufferings and oppression by infidels in a generations old conflict. It is done through an intense Jihad literature starred with the stories of radicalization and indoctrination.
The large number of women lured in to join these radicalized groups actually show the important role women play in transmitting terrorist ideology. Women are deemed crucial in maintaining the morale of the fighters besides being used as a pull to enhance terror groups' recruitment. Use of specific terms such as brides and wives actually entice men belonging to a specific mindset of gender stereotype at the same time creating the feeling of subordination among those subjugated women.
A former a recruiter for notorious radical Islamist group, who later turned her back on extremism Yasmin Mulbocus threw light on the deep psychology of young girls and women while describing what compels them to join these radicalized groups. She feels frustrated the way global media represents women that sign up to violent extremist group and she has a reason. The media seems to cherry pick the details of such women. These women are not merely the pictures you see on television nor the words upon a newspaper page, they are mindful, alive human beings. By using such provoking rather rousing titles like 'Jihadis' the media is actually empowering these young girls and Yasmin suggests that this is what they want, to feel empowered. By empowering these girls through relating them to such metaphoric titles, the media as a matter of fact pushing them more towards the extremist cause and of course they would want to fit this title because they want to foster fear in their erroneous melodramatic minds. One way to cater this problem is to take these rousing titles away and of course the governments' will to empower these young minds socially and financially both.
Not only revoking such empowering titles but the world also needs to come up with some reworked referral names for these extremist groups which should not be relating to any religion. For instance, "Islamic State", by itself, is such an empowering title that it must have radicalized many regular Muslims by convincing them that they were fighting for Islam. To curb the growth of terrorism in today's world we must make an effort to take away the religious identity of these terrorist groups as it the gives the erroneous feeling of being a part of something bigger and divine. No religion teaches to annihilate the rest of the world and let alone Islam which is the religion of peace. While these terrorists don't represent peace, they represent evil and war.
Women's increasingly diverse roles within radical groups call for a more sophisticated approach to the problem with a better understanding of the factors driving the radicalization of these young women from around the globe. The women from a traditional, patriarchal society where their voices are not even heard get allured by the idea of having a lot of decision-making power and authority. They believe it to be a much better life than the other women of their community. Given the restrictions that they face in some highly conservative societies, this jihadi appeal may be very strong, not just for ideology reasons but to gain a sense of empowerment and virtual emancipation. While it is essential not to overplay the threat, still women across the world needs to be aware of the changing nature of threat. At the same time, some steps to empower them must be taken at global level to minimize the gender misconceptions and gender stereotypes that more so often affect their growth and space to contribute positively in their surroundings.
New wave of terrorism a big challenge for institutions
After a period of silence in Balochistan, terrorists have resurfaced and for the past two months, terrorist groups have stepped up their attacks. In recent days, terrorists in Mach have brutally slaughtered 11 miners of the Hazara Shia community by tying their hands and feet at gunpoint. ISIS has claimed responsibility for the incident. Separatist organizations and sectarian groups on the territory of Balochistan have been active in spreading unrest and are being backed by India. India is also sending ISIS terrorists to Balochistan. ISIS is spreading fear among the local population. "Apart from attacking economic interests and creating the impression of the local administration's failure, it is also trying to create the feeling that security agencies are failing to protect citizens from terrorist elements." ISIL'sacceptance of responsibility for the latest incident is a matter of great concern, as the group has wreaked havoc in Arab countries, and its presence in Pakistan is a major threat to the country's stability.
There is no doubt that the peace of Balochistan has been threatened by the forces that want to destabilize Pakistan. India has long been using separatist organizations and sectarian groups to spread unrest on the territory of Balochistan. Pakistan has evidence of the arrival of ISIS terrorists from India, Indian terrorists have been trying to create chaos in Balochistan by targeting the Hazara community in the past, and the recent terrorist incident is also theirs. There were dozens of terrorist attacks against the Hazara community in the first decade of the 21st century, after which many of its families fled the province, but many people are still here, some of them mining in the coal mines discovered during the British rule in the Mach mountain range. In Quetta, their population is limited to Murreeabad and Hazara Town. The richest of them are traders; the Hazara community has a distinct identity due to its distinctive form and language and is an easy target for extremists because of its creed. They were largely protected from militant activity due to security measures taken by law enforcement agencies, but as a result of India's aggression, a new wave of terrorism is once again rising in Balochistan, and the Hazara tribes have once again become insecure.
It is unfortunate that on the one hand, the Hazara community is suffering from insecurity and on the other hand, the killing of Hazara people has been ignored by the political parties. The political parties of Balochistan which are connected with the mainstream have not shown active strategy. Political parties and civil society have only expressed sympathy verbally, they have done nothing in practice, but most people seem to be complaining that the Hazara protests have destroyed the traffic system. The disengagement of the federal parties to the problems ofthe people of Balochistanhas only added to the difficulties of the government. The federal government has also repeatedly failed to honor the promises made by the Hazara community during the protests and sit-ins. Regrettably, for those who were killed in this terrorist incident, instead of improving security measures for the future, the identity of this community and sect is being highlighted, from these angles, the analysis of such incidents presents a confusing situation. Due to this situation, the Hazara community is once again protesting and appealing for help from the military instead of political parties, the government and local influential circles.
While it is true that the government and the military must ensure the safety of the people, it is also true that there is room for improvement in our intelligence system, the counter-terrorism system and the level of trust relations with the local population. The security agencies should take steps to protect national interests other than the CPEC. The misleading and riotous ideologies that enemy elements have started spreading are the cause of local support for terrorists. Balochistan is gaining international attention as a developing region. In these circumstances, the free movement of terrorists is a matter of concern, while the security agencies were well aware that India was openly threatening to carry out terrorism in Balochistan, the security agencies need to rethink their strategies. At the same time, it is important that the government and security agencies not only consider it enough to show sympathy for the families of the mine-workers, but also to prevent such incidents in the future, the government must also take concrete steps to ensure the safety of the Hazara community, especially those involved in industries such as mining, which are a major source of income for Balochistan. The mountains of Mach in Balochistan are rich in coal, and the existence of a subversive group here is a major challenge for law enforcement agencies.
Pakistan Shows Improvement On GTI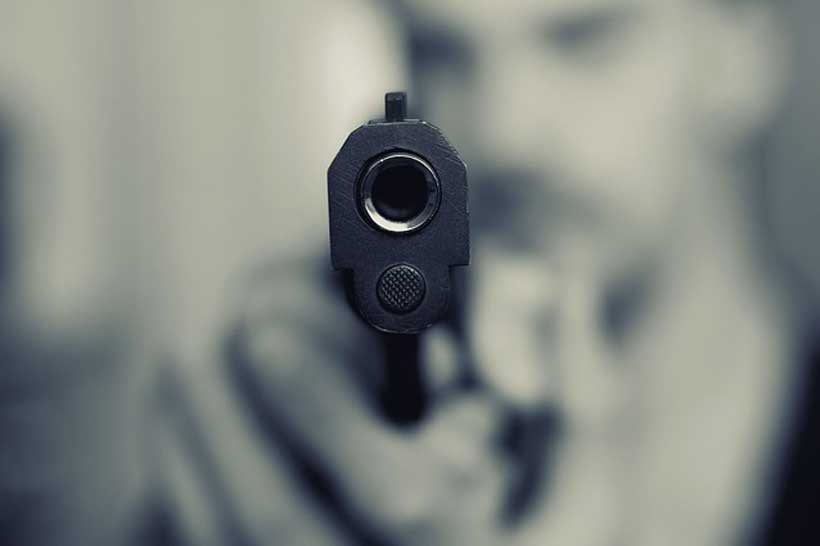 Pakistan is continuing its successful journey towards safer place in the world. As per 2020 Global Terrorism Index (GTI) latest report, Pakistan has improved its ranking more then before and stands at number 7th from 5th in the list.
According to GTI report, during the year 2019 Pakistan has recorded its lowest number of terror-related deaths since 2006.
The reduced terrorism trend in Pakistan was attributed by the counter terrorism operations undertaken by the Pakistan Army and LEAs against the terrorist groups.
On 16th of December 2014, after the army public school attack, a national consensus was evolved to come down hard on the terrorists through a concerted national effort. Whereas the National Internal Security Policy 2014 pointed out the broad policy guidelines and the long-drawn reforms in various state institutions.
A need was felt at that time to chalk out an Action Plan with specific, mostly quantifiable and ultimately and time-bound agenda to curb the scourge of terrorism.
A 20 Points National Action Plan (NAP) for countering terrorism and extremism was chalked out by NACTA/ Ministry of Interior in consultation with the other stakeholders.
The (NAP) spelled out the specifics for the counter-terrorism drive in the country with 20 points mainly.
The 20 points agenda included implementation of death sentence of those convicted in cases of terrorism.
It was decided at that time to form special trial courts under the supervision of Army.
Similiarly it was also decided to not operate militant outfits and armed gangs in the country.
Furthermore, ban was imposed on glorification of terrorists and terrorist organizations through print and electronic media.
The administrative and development reforms in area of FATA was planned.
The policy of zero tolerance for militancy especially in Punjab was formulated.
The report further reveals that out of total 37 active terrorist groups in 2015 only 10 (partial) active terror groups were left in the year 2019.
GTI report also pointed out that due to terror attacks, the economic impact in Pakistan was declined to 95% in 2014.
GTI report analyzes the impact of terrorism for 163 countries in the world.
The report also covers information on differing socio-economic conditions that drive terrorism, changes in terrorism over time, the political and ideological aims of terrorist groups, and the methods used to conduct terror attacks.
The 2020 GTI report has found that deaths from terrorism fell for the fifth consecutive year since peaking in 2014.
The GTI uses a number of factors to calculate its score, including the number of incidences, fatalities, injuries and property damage.
GTI report by the Institute for Economics & Peace provides a comprehensive summary of the key global trends and patterns in terrorism over the last 18 years.
In a row, for the second year, South Asia was the most impacted region by terrorism in year 2019, recorded more deaths than any other region, despite of the improvements in Afghanistan and Pakistan, said GTI 2020 report.
While terrorist attacks can occur anywhere in the world, these ten countries suffer the most due to their proximity to ongoing conflicts.
The GTI report pointed out the ten countries in its list that were most affected. Five of the ten countries are classified as being in a state of war like Afghanistan, Nigeria, Syria, Somalia and Yemen.
The rest five of tens countries are classified as involve in minor incidents are Pakistan Philippines, Democratic Republic of Congo, India and Yemen.
Despite of the fact that India hide its facts about terrorism, it stands in list of top ten countries by the report of GTI.
The data for the GTI report was also gathered from India's print and electronic media.
On the other hand Pakistan's efforts against terrorism are not limited to its own land only but with equal in strength and parallel efforts are also being made to bring peace in the world and especially for Afghanistan, the country which is most affected and stands at number one in the line and list of GTI report.
Pakistan being neighbouring country to Afghanistan has played a behind-the-scenes but crucial role first in US-Taliban deal and then in courting the Afghan Taliban for long-awaited intra-Afghan peace talks, aiming at political reconciliation and an end to decades of violence in the war-stricken country.
In December 2018, Pakistan had also arranged rare direct talks between Washington and the Taliban, paving the way for the Doha peace deal between the two sides.
Pakistan also facilitated the landmark first round of direct talks between the Afghan government and the Taliban in Islamabad in July 2015.
The Washington's peace envoy Zalmay Khalilzad with its delegation praised Pakistan's role in Afghan Peace Process. He stated while in meeting with the Pakistani Army Chief General Qsmar Javeed Bajwa that "it could not have succeeded without Pakistan's sincere and unconditional support."
What Pakistan seeks from its involvement in negotiations is stability across the border in Afghanistan.
Pakistan's standing in Global Terrorism Index (2020)
The Global Terrorism Index (GTI) has been analyzing terrorism-affiliated trends and patterns, all across the globe from over last five decades. Since 1970 until 2019, it has recorded and studied 17000 terrorist incidents so far. In its most recent and 8th report, compiled and released in 2020, GTI has revealed an improved ranking of Pakistan, as compared to its previous years. From being at 5th position in 2019 to have ascended to 7th position in 2020, Pakistan has significantly curbed the menace of terrorism at home – Due to the effective counter terrorism operations undertaken by Pakistan military and Law Enforcement Agencies (LEAs), under the aegis of 2015's National Action Plan. For, ever since the initial terrorist attacks, beginning in 2006; last year Pakistan has recorded the least number of terrorist incidents for the first time. In fact, most of the deaths have been attributed to small-scale attacks that were not even viewed as major terrorist incidents. This sweeping 90% decrease in terrorist attacks in Pakistan, since 2007 is also such a quantum leap, because Pakistan shares its longest border with a state like Afghanistan, where from 2014 onwards, the Khorasan chapter of Islamic State (ISIS) has only become more active and assertive. Meanwhile, Pakistan on the other hand has defied massive odds and enhanced its security apparatus.
After the initiation of Operation enduring freedom in Afghanistan, Pakistan served as a non-NATO, front line ally of Washington in its War on Terror. Despite being aware of the spillover effect that may lead to the flow of fleeing terrorists from their strongholds in Afghanistan to Pakistan; Pakistan decided to side with American forces nonetheless. As repeatedly confirmed by international observers, after 20 years and 60,000 deaths on books, Pakistan has successfully controlled the security situation and eradicated many terror cells across the country. The counter terrorism operations spearheaded by Pakistan's military forces not only deracinated the terrorist networks from previously ungoverned tribal areas but have also disrupted their monopolies efficiently. In addition to that, a fenced borderline between both counteries is rather proving itself utilitarian in Pakistan's fight against terrorism.
The GTI report further claimed that just like other Asian countries, Pakistan has also been a victim of religious fundamentalism, which has bled innocent lives for unnecessary endeavors undertaken by few extremist zealots, from inside and outside the border. However, the efforts conjured by the National Action Plan, which was put forward in 2015, by the government of Pakistan helped in containing religious extremism, radical fundamentalism and terrorism stimulated by religious manipulation, to a considerable length. For instance, as accentuated in the report, in 2015 around 37 terrorist networks were operating in Pakistan, whereas by the end of 2019, only ten out of them were present. The government initiated, counter terrorism operations, targeting remote and secluded areas of Waziristan and FATA have been recognized and appreciated in the report, as the paramount reason behind such a substantial decrease in terrorist activities across the country. It is also important to mention that the current government of Pakistan has also taken a constructive step in the right direction by endorsing a 'commission for implementation of national narrative and development of structures against violent extremism and radicalization'. The commission will be instrumental in providing a comprehensive, legal infrastructure for countering violent extremism and terrorism inside Pakistan.
The Index report additionally concluded that the two provinces of Pakistan – Balochistan and Khyber Pakhtunkhwa (KPK) have suffered the maximum impact of terrorism. They have both endured 77% of the total attacks and around 85% of casualty rate was from these provinces, in 2019. The nature of attacks in these two provinces was rather peculiar, for it was not the usual terrorist bombings rather they included target killings of civilian population or armed assaults against police, military and security personnel. Such incidents, specifically in Balochistan have been unveiled by Pakistan's intelligence agency as a part of Indian proxies inside the province. The eastern neighbor of Pakistan; India, has been involved in funding, assisting and training the Baloch separatist groups or organizations in Pakistan and abroad. Pakistan's Inter-Services Intelligence (I.S.I) earlier excavated a network of Indian operatives inside Balochistan back in 2016. Which to this day casts a looming shadow upon terrorist activities occurring in Balochistan and provides ample reason to understand Islamabad's suspicions against Indian intentions.
The Global Terrorism Index ranked Islamabad at 7th position, based on 297 terrorist incidents that have jolted Pakistan in 2020. Meanwhile, it has placed New Delhi at 8th position, in spite of 558 terrorist incidents that have taken place in India. The international community, although being double from those of Pakistan, did not only dangerously ignore Indian statistics, but they also managed to slightly maintain India's ranking stable. These concerns of authenticity of incidents recorded in Balochistan and evaluation of India's ranking in Global Terrorism Index, even after such a staggering difference in numbers of terrorism incidents between both countries; raises crucial investigative questions that should be answered for better assessment of national and international actions of both the states.