Women Jihadists: Dupes of Emotional Trap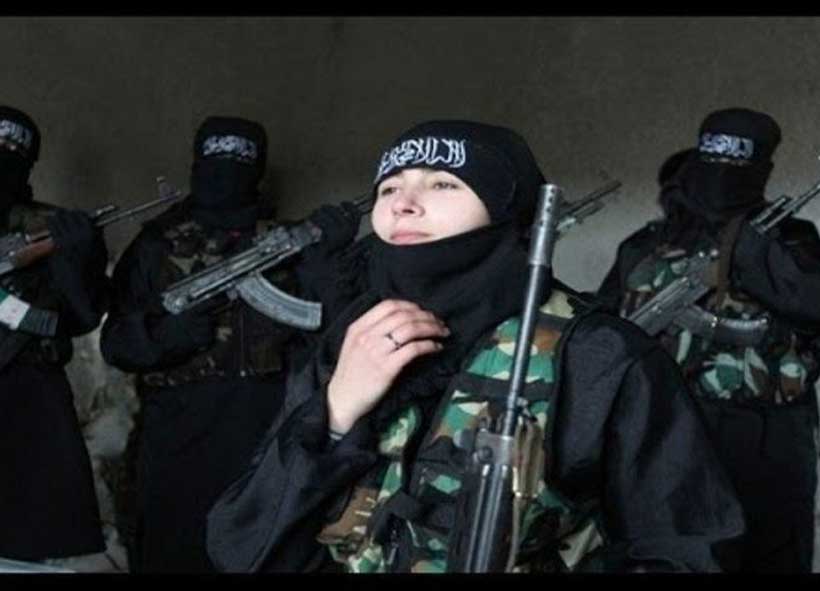 As the prime focus while understanding global extremism is usually on the perpetrators and leaders of these extremist groups, women's facilitative and supportive contributions are often poorly assessed and understood, owing to their underrepresentation in strategic positions within such radicalized movements.
Research suggests that hundreds of women and teenaged girls from all over the world travelled or attempted to travel to Syria and Iraq to join the self-styled Islamic State (IS) since the proclamation of the so-called 'Caliphate' by Abu Bakr al-Baghdadi in June 2014. These women were not only from Muslim countries but from westernized world and even non-Muslims also. It is estimated that more than80 women have travelled to IS-controlled territory from the Netherlands since 2012. From the United Kingdom and France, these numbers are even higher, respectively around 1452 and 2003 women and teenaged girls.
This phenomenon has prompted a renewed interest in women's role in jihad. Studies focusing on predominantly Western women in IS so far show that these women mostly played supportive or facilitative roles as mothers, wives, propagandists or recruiters. Some women have been involved in educative, administrative, logistical, social, and medical positions also. Where only on a smaller scale, women in IS have been involved in operational positions. Otherwise, women have been mostly learnt to maintain and propagate jihadist ideology, or support their jihadist husbands, raising their children according to jihadist ideology, or aiding in recruiting for the cause, or helping create alliances through strategic marriages, raising funds or transporting messages, weapons and goods at the average.
Though all women in terror groups are sometimes not actual terrorists as many of them are kidnapped and used as suicide bomber against their will usually under the influence of drugs. But some young women do join these groups voluntarily, raising questions about the role of personal relationships and social networks. For most individuals travelling to the ISIS/Daesh territory, the internet and particularly social media played some part in their radicalization and they appear especially relevant in female terrorist recruitment. The extending role of cyber domain helps terror groups to project their ideologies garnering the attention and sympathies through romanticizing the idea of violence and jihad.
There seem a high level support within Al-Qaeda for a more active role for women over the years. Apart from the supportive roles, it is easier for women to transport weapons than men as they are less likely to be searched or suspected. They are often seen as less of a security threat. And even if they are caught, it provides jihadist movements with the advantage of increased media attention underscoring the seriousness of the cause when 'even women' are prepared to engage in violence.
There could be many reasons why women join radical groups like not fitting in a social thread, a lack of integration or inclusion, foreign policy grievances or may be a history of violence where either one or all of these reasons can amplify making an individual want to go and join a violent group. Surprisingly, the research suggests that the root cause for majority of such cases was the same, where the entrapped women blames the secular way of life not providing justice and support in their social or legal suits. Where, apparently, to go and work for a visionary state (IS) meant to most of them a way to get justice believing they would make the world a better place by implementing this superior way of life system. These terror groups have produced a highly-gendered narrative in which women are offered alternative concepts of freedom and empowerment thus tapping into the emotions that these young women and then enticing them saying you will have agency here that will turn you in a leader, a successful and inspirational figure. The approach for luring in females generally focuses on emotional trap, telling fake stories of Muslims sufferings and oppression by infidels in a generations old conflict. It is done through an intense Jihad literature starred with the stories of radicalization and indoctrination.
The large number of women lured in to join these radicalized groups actually show the important role women play in transmitting terrorist ideology. Women are deemed crucial in maintaining the morale of the fighters besides being used as a pull to enhance terror groups' recruitment. Use of specific terms such as brides and wives actually entice men belonging to a specific mindset of gender stereotype at the same time creating the feeling of subordination among those subjugated women.
A former a recruiter for notorious radical Islamist group, who later turned her back on extremism Yasmin Mulbocus threw light on the deep psychology of young girls and women while describing what compels them to join these radicalized groups. She feels frustrated the way global media represents women that sign up to violent extremist group and she has a reason. The media seems to cherry pick the details of such women. These women are not merely the pictures you see on television nor the words upon a newspaper page, they are mindful, alive human beings. By using such provoking rather rousing titles like 'Jihadis' the media is actually empowering these young girls and Yasmin suggests that this is what they want, to feel empowered. By empowering these girls through relating them to such metaphoric titles, the media as a matter of fact pushing them more towards the extremist cause and of course they would want to fit this title because they want to foster fear in their erroneous melodramatic minds. One way to cater this problem is to take these rousing titles away and of course the governments' will to empower these young minds socially and financially both.
Not only revoking such empowering titles but the world also needs to come up with some reworked referral names for these extremist groups which should not be relating to any religion. For instance, "Islamic State", by itself, is such an empowering title that it must have radicalized many regular Muslims by convincing them that they were fighting for Islam. To curb the growth of terrorism in today's world we must make an effort to take away the religious identity of these terrorist groups as it the gives the erroneous feeling of being a part of something bigger and divine. No religion teaches to annihilate the rest of the world and let alone Islam which is the religion of peace. While these terrorists don't represent peace, they represent evil and war.
Women's increasingly diverse roles within radical groups call for a more sophisticated approach to the problem with a better understanding of the factors driving the radicalization of these young women from around the globe. The women from a traditional, patriarchal society where their voices are not even heard get allured by the idea of having a lot of decision-making power and authority. They believe it to be a much better life than the other women of their community. Given the restrictions that they face in some highly conservative societies, this jihadi appeal may be very strong, not just for ideology reasons but to gain a sense of empowerment and virtual emancipation. While it is essential not to overplay the threat, still women across the world needs to be aware of the changing nature of threat. At the same time, some steps to empower them must be taken at global level to minimize the gender misconceptions and gender stereotypes that more so often affect their growth and space to contribute positively in their surroundings.
Foreign fighters: 'One of the most serious dimensions' in global counter-terrorism struggle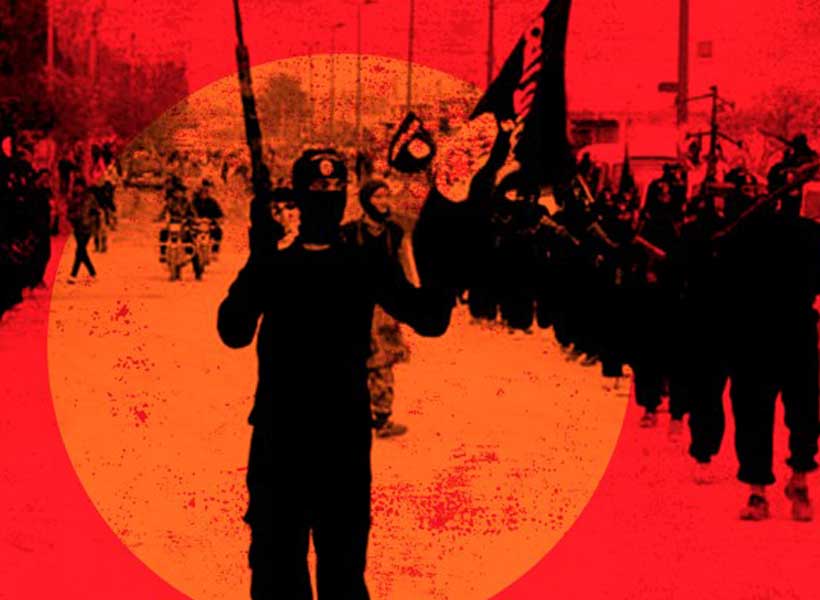 Over the past few years, ISIL and Al-Qaida terrorist fighters have posed an "unprecedented threat to international peace and security", the UN counter-terrorism chief said on Wednesday in Vienna, at the close of a joint UN- Organization for Security and Co-operation in Europe (OSCE) regional conference on addressing challenges posed by terrorists who have gone to fight overseas.
Under-Secretary-General of the UN Office of Counter-Terrorism, Vladimir Voronkov, recalled that last week he presented to the Security Council the Secretary-General's report on the continuing threat posed by ISIL.
"ISIL is resurgent as a covert network in Iraq and Syria", he said. "Thousands of foreign terrorist fighters remain at large, posing a threat to Iraq, Syria, and the countries they might return or relocate to".
Key conclusions
Mr. Voronkov stressed that all sessions of the conference underlined the need to further strengthen international, regional and bilateral counter-terrorism cooperation – with many participants highlighting the centrality of the UN Global Counter-Terrorism Strategy.
He highlighted that the Joint Plan of Action (JPOA) for implementing the Strategy in Central Asia "could serve as a model for collaboration in other regions".
"We are also working closely with the Arab Interior Ministers Council to strengthen Arab countries' measures to effectively counter terrorism", using JPOA as a model, he said.
According to the Counter-Terrorism chief, participants stressed the urgent need for gender and age-sensitive programmes to assist children linked with terrorist groups.
As thousands of children remain trapped in Syria and Iraq, facing a multitude of challenges, including rejection and life-long stigmatization, Mr. Voronkov stressed that Member States have "the primary responsibility to address the plight of their nationals, including children trapped in conflict zones".
"Children should always be seen as victims and efforts to address their plight should be based on the best interest of the child", he spelled out.
Disrupt terrorist travels
The need to prevent, detect and disrupt the travel of foreign terrorist fighters, in accordance with international law, was front and centre during discussions as well, drawing attention to the importance of enhancing Member States' capacities to do so.
"Both the OSCE and the UN are helping countries adopt and use Advance Passenger Information and Passenger Name Record data systems", he informed those gathered, calling the UN Countering Terrorist Travel Programme "a flagship demonstration" of how the UN system, together with international policing organization INTERPOL and others, are "working as one" to provide tailored, impactful assistance to Member States.
Noting that "the phenomenon of foreign terrorist fighters is one of the most serious dimensions of the terrorist threat", Mr. Voronkov concluded by urging Member States to continue working together, through the UN and other platforms, "not only to protect people on their own territory, but extend solidarity and assistance beyond their borders".
Global initiative launched to keep top sports events safe from terrorism
Representatives from international sporting federations and the private sector joined with ambassadors at UN Headquarters in New York on Monday to launch a global programme aimed at safeguarding major sporting events from terrorism-related threats.
The multi-year initiative looks to harness the positive values that sports promote to help crackdown on the spread of violent extremism, particularly among young people.
"Sport pushes people to be better, to aim higher and further. It promotes tolerance and gender equality. It strengthens communities, builds resilience and channels natural competitive instincts in a harmonious way", said Vladimir Voronkov, head of the UN Office of Counter-Terrorism (UNOCT).
"Sport is a fundamental and true human value: a strong vaccine against any kind of criminal disease. We have a moral obligation to protect and promote sport."
Sharing best practices and information
Despite being a unifying force, sporting events have been marred by deadly terrorist attacks.
The 1972 and 1996 Olympic Games, and, more recently, marathons in Sri Lanka and the United States, are some of the tragic examples.
The global programme will develop guidelines to enhance international cooperation, and public-private partnerships, to make sporting events safer for athletes and the public. The launch will be followed by a two-day expert meeting. Another meeting focusing on youth will be held in April.
Participants attending the launch included representatives from the International Olympic Committee (IOC), various national Olympic committees, the international football association, FIFA, and private companies.
"Protecting major sporting events entails multilevel cooperation and coordination, as well as complex security and policy arrangements. including securing locations, cyber security, crisis planning and management, (and) strategic communications" said Mr. Voronkov.
"Through our joint programme, we will focus on the exchange of information and best practices, and on sharing resources and facilitating partnerships."
It is essential to advance the consolidation of sport in development and peace strategies , according to the official at the helm of a UN platform which fosters intercultural dialogue, understanding and cooperation.
"Indeed, sports unites and heals," Miguel Moratinos, High Representative of the UN Alliance of Civilizations (UNAOC), told the gathering.
"It is also a universal language that both, fans and players understand. So, let's all capitalize on the full potential of sport , with youth in its heart, as a driver for peace and social change ."
Key support from Qatar
Qatar, host of the 2022 FIFA World Cup, is a key supporter of the initiative, alongside China and the Republic of Korea.
The country and the UN counter-terrorism office signed an agreement last year to establish the world's first hub for studying the behavioural roots of violent extremism conducive to terrorism.
Qatar is taking measures at the local and global level to ensure security at "the region's first sporting mega event", according to the Secretary-Genera of the World Cup preparatory committee.
"We are working hand-in-hand with our allies and partners around the world on exchanging best practice, information sharing, personnel sharing, and in assisting in maintaining the security of Qatar ahead of and during 2022", Hassan al-Thawadi said in a video message.
'Unprecedented terrorist violence' in West Africa, Sahel region
The top UN official in West Africa and the Sahel updated the Security Council on Wednesday, describing an "unprecedented" rise in terrorist violence across the region.
"The region has experienced a devastating surge in terrorist attacks against civilian and military targets," Mohamed Ibn Chambas, UN Special Representative and Head of the UN Office for West Africa and the Sahel (UNOWAS), told the Council in its first formal meeting of the year.
"The humanitarian consequences are alarming", he spelled out.
In presenting his latest report, Mr. Chambas painted a picture of relentless attacks on civilian and military targets that he said, have "shaken public confidence".
A surge in casualties
The UNOWAS chief elaborated on terrorist-attack casualties in Burkina Faso Mali and Niger, which have leapt five-fold since 2016 – with more than 4,000 deaths reported in 2019 alone as compared to some 770 three years earlier.
"Most significantly," he said, "the geographic focus of terrorist attacks has shifted eastwards from Mali to Burkina Faso and is increasingly threatening West African coastal States".
He also flagged that the number of deaths in Burkina Faso jumped from about 80 in 2016 to over 1,800 last year.
And displacement has grown ten-fold to about half a million, on top of some 25,000 who have sought refuge in other countries.
Mr. Chambas explained that "terrorist attacks are often deliberate efforts by violent extremists" to engage in illicit activities that include capturing weapons and illegal artisanal mining.
Intertwined challenges
Terrorism, organized crime and intercommunal violence are often intertwined, especially in peripheral areas where the State's presence is weak.
"In those places, extremists provide safety and protection to populations, as well as social services in exchanged for loyalty", he informed the Council, echoing the Secretary-General in saying that for these reasons, "counter-terrorism responses must focus on gaining the trust and support of local populations".
The Special Representative outlined that governments, local actors, regional organizations and the international community are mobilizing across the region to respond to these challenges.
On 21 December, the ECOWAS Heads of State summit "adopted a 2020-2024 action plan to eradicate terrorism in the sub-region", he said.
Calling "now" the time for action, Mr. Chambas drew attention to the importance of supporting regional Governments by prioritizing "a cross-pillar approach at all levels and across all sectors".
Turning to farmer-herder clashes, which he maintained are "some of the most violent local conflicts in the region", the UNOWAS chief highlighted that 70 per cent of West Africa's population depend on agriculture and livestock-rearing for a living, underscoring the importance of peaceful coexistence.
The Special Representative also pointed to climate change, among other factors, as increasingly exacerbating farmer-herder conflicts.
"The impact of climate change on security also spawns a negative relationship between climate change, social cohesion, irregular migration and criminality in some places", he upheld.
Stemming negative security trends
The UNOWAS chief noted that in the months ahead, Togo, Burkina Faso, Cote d'Ivoire, Ghana, Guinea and Niger would be democratically electing their leaders and maintained that "all-too-worrying" security trends must not distract from political developments.
"Unresolved grievance, incomplete national reconciliation processes and sentiments of manipulation of institutions and processes carry risks of tensions and manifestations of political violence", he warned.
In the months ahead, Mr. Chambas stressed that UNOWAS would continue to work with partners on the national and regional levels to promote consensus and inclusiveness in the elections.
"As UNOWAS' mandate is renewed, we count on the Council's continued full support", concluded the Special Representative.