Supporting Women in Tourism to Gain More Digital Skills Makes Business Sense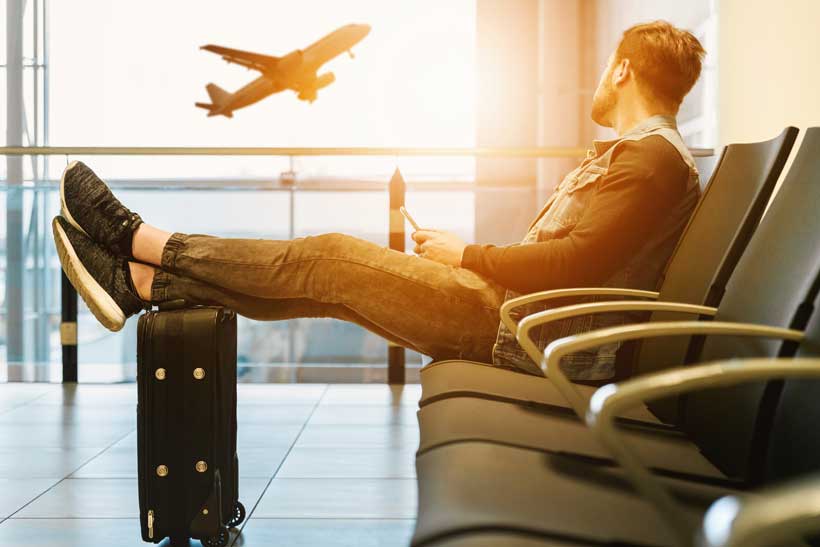 In cities and towns across Malaysia, blink and you may miss one of the country's most promising sources of income.
Among the most successful hosts for accommodation provider Airbnb in Malaysia are women, who in 2018 earned USD 39 million from welcoming visitors to stay with their families.
New Opportunities for Women
These women-run businesses may reflect the future of tourism. Digital technology can enhance opportunities in this rapidly expanding sector whose labor force is more than 50 per cent female. With more digital skills, women entrepreneurs can tap larger markets and boost their incomes.
There is a catch, though. Digital skills can be elusive for many women.
"Women have less access to technology," said Jane Stacey, Head of Tourism at the Organization for Economic Cooperation and Development, or OECD, at an APEC conference of tourism experts. For example, over 300 million fewer women have access to mobile internet, she explained.
Alcinda Trawen, Chair of APEC's Tourism Working Group, confirms tourism's digital gap. "One of the biggest challenges that the tourism industry faces and one that everyone else faces across APEC is the digital divide," said Trawen.
Currently, the APEC Tourism Working Group looks at policies that can help the sector achieve better results, such as targeting more women for digital skills training. Narrowing the digital gap aligns with two of the priorities set by APEC 2019 host economy Chile: boosting women's economic empowerment as well as the digital economy.
Tourism Continues to Grow
Women traditionally dominate the tourism industry, where they have more opportunities to advance. According to a report by the World Travel and Tourism Council, economies who enjoy strong growth of tourism, such as APEC economies Indonesia and Mexico, also see more jobs and higher incomes for women.
The expansion of global tourism looks set to continue. Air travel is expected to double in twenty years. Tourism already created 1 out of 5 new jobs in the last five years. The so-called 'experience economy', favored by younger generations for its 'authentic' offerings, may enjoy particularly high growth.
'Experience economy' experts say that women can catch up on digital skills. According to Nayana RenuKumar, Public Policy Lead for Airbnb Experiences in the Americas and Asia Pacific region, women account for more than half of Airbnb hosts. Supporting women entrepreneurs makes business sense.
"If we are not helping women and SMEs, we are losing out on 50 per cent of the population. It is our loss," said RenuKumar.
Comprehensive Support for Digital World Success
Bringing women into the digital economy can be a long process. In the early days of training women hosts in rural areas, Airbnb realized that many newly trained hosts struggled to come online. The reason? A lack of bank accounts.
Indeed, the preliminary findings of APEC's upcoming Women and the Economy Dashboard show that while 58.6 per cent of women across the region are economically active, only 33.8 per cent of women have savings at financial institutions.
The experience presented a key lesson about economic empowerment. If you are on the margins of the economy, you need comprehensive support to succeed in the digital world. The US-based firm has responded by offering their partners access to targeted promotional support, professional photography, and a broader network of institutions.
Policymakers can help too. Digital literacy programs that work closely with industry, colleges, and training institutes can help small businesses keep up with evolving technology. Any skills-training initiative must have more women in the mix, advised OECD's Stacey.
"Both governments and industry have a role to play in helping women and small businesses have access to digital tools and infrastructure," said Stacey.
Efforts are underway. The APEC Policy Partnership for Women and the Economy, for example, is preparing a roadmap on how to strengthen women's economic empowerment in the region.
Already an important driver of tourism growth, with more tools and support women entrepreneurs can bring even more prosperity to APEC economies.
Harnessing the Power of Culture and Creativity in Tourism Recovery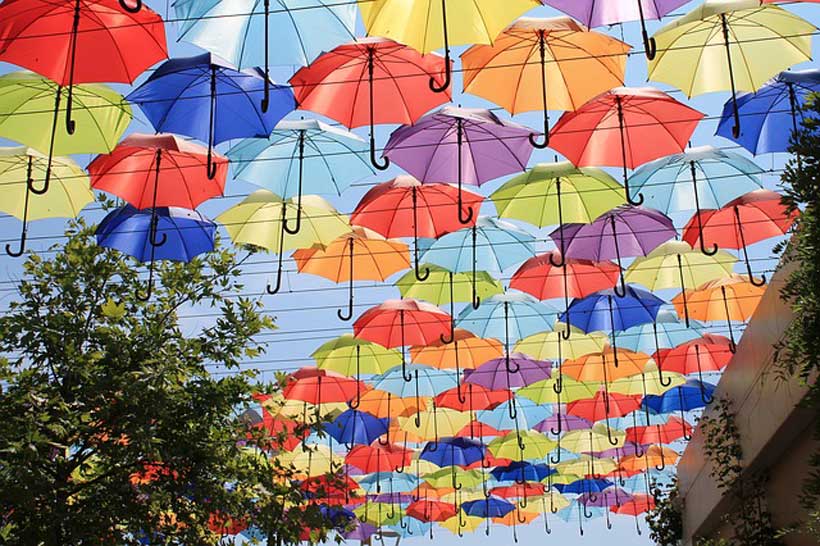 The shared values and close ties between tourism and culture stakeholders means both sectors can work together to ensure inclusive access to heritage, as countries around the world recover from the pandemic. In recognition of this mutually reinforcing relationship, the World Tourism Organization (UNWTO) and UNESCO have collaborated to produce a set of new guidelines focusing on the responsible restart of cultural tourism.
UNWTO invited the UN Educational, Scientific and Cultural Organization (UNESCO) to contribute to the UNWTO Inclusive Recovery Guide, Issue 2: Cultural Tourism. This is the second set of guidelines relating to the socio-cultural impacts of COVID-19 issued by UNWTO and will continue to be revised, as the situation evolves.
Make cultural tourism relevant in the recovery
The publication draws on the insights and expertise of the two UN agencies to analyse the impact of the pandemic on their respective sectors. This includes how lost revenues are severely impacting communities, heritage sites, cultural events, spaces and institutions, while also weakening destinations' competitiveness and market differentiation. The guidelines on cultural tourism also stress the need for support from policymakers to ensure the relevance of culture in the emergency and contingency planning within tourism destinations.
Cooperation for a better future
Alongside the new guidelines, UNWTO is urging the cultural tourism sector to create participatory governance structures, bringing together artists, creators, tourism and culture professionals, the private sector and local communities, for an open dialogue, data exchange and real-time solutions. The document also advocates for better urban–rural connections so as to ensure the benefits of both culture and tourism are enjoyed as widely as possible.
As a result of the pandemic, 90% of countries introduced total or partial closures of their World Heritage sites. In many cases, sites of special significance to humanity were closed to the public for the first time in decades. At the same time, the pandemic highlighted the relevance of both tourism and culture. The sudden fall in tourist arrivals has been felt across the globe, while millions of people have turned to virtual cultural experiences for comfort and inspiration.
The release of the guidelines comes within the context of the International Year of Creative Economy for Sustainable Development 2021, a UN initiative designed to recognize how different manifestations of culture, including cultural tourism, can contribute to advancing the Sustainable Development Goals (SDGs).
Statistics to Guide Restart of Tourism in the Caribbean
From the need for enhanced political engagement to developing relevant expertise, the World Tourism Organization, jointly with the Caribbean Tourism Organization, have united their Members in the Caribbean to address the key challenges they face in making effective use of statistics to drive the restart of their tourism sectors.
Over the course of two days, a regional virtual workshop analysed the importance of tourism data for supporting the sector in the present and helping tourism to restart in the Caribbean in a timely and sustainable manner. The workshop brought together around 130 participants from 23 States, including the leaders of National Tourism Administrations, National Statistical Offices, Central Banks and Migration authorities. The high-level status of participants ensures that they will in turn spread UNWTO's technical expertise within their own countries, empowering more tourism professionals with knowledge of how best to analyse and use data to guide decisions.  
Through the sessions, the Caribbean tourism community got a better understanding of the fundamentals of tourism statistics. They were also given an overview of UNWTO's Tourism Satellite Account (TSA) data, as well as guidance on how this can be used to guide decision-making. 
Welcoming UNWTO's technical assistance, Neil Walters, Acting Secretary General of the Caribbean Tourism Organization said: "We recognize the importance of data and statistics in the development of COVID-19 recovery programs and comprehensive sustainable tourism strategies. We thank the UNWTO for supporting our efforts at capacity building in tourism statistics analysis and reporting in the Caribbean."
The workshop also emphasized the relevance of tourism statistics, both for informing the sector's response to the COVID-19 pandemic but also, looking ahead, for its role in guiding sustainable development across the Caribbean region. As with every other global region, the crisis has hit the Caribbean hard. According to the latest UNWTO data, Caribbean destinations experienced a 67% fall in international tourist arrivals in 2020 compared to the previous year. Given the reliance of many destinations on the sector, this has placed large numbers of livelihoods and businesses at risk and makes the timely restart of tourism vital.
2020: Worst Year in Tourism History with 1 Billion Fewer International Arrivals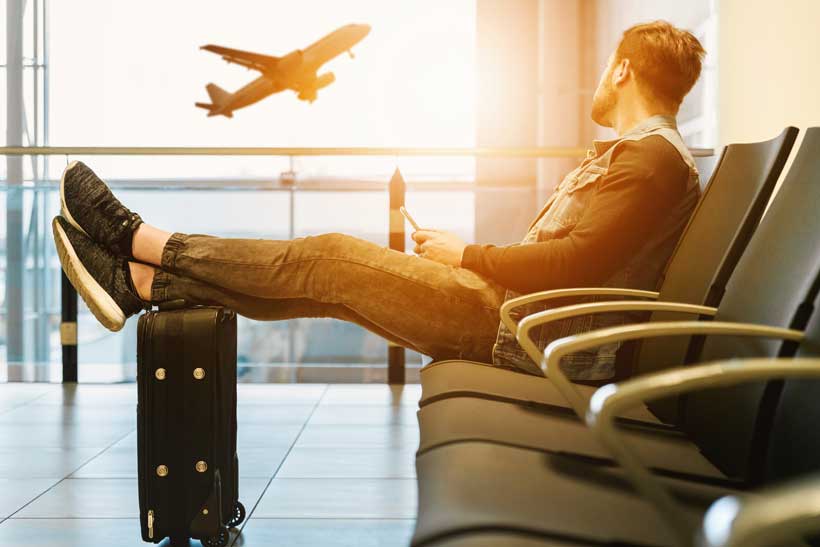 Global tourism suffered its worst year on record in 2020, with international arrivals dropping by 74% according to the latest data from the World Tourism Organization (UNWTO). Destinations worldwide welcomed 1 billion fewer international arrivals in 2020 than in the previous year, due to an unprecedented fall in demand and widespread travel restrictions. This compares with the 4% decline recorded during the 2009 global economic crisis.
According to the latest UNWTO World Tourism Barometer, the collapse in international travel represents an estimated loss of USD 1.3 trillion in export revenues – more than 11 times the loss recorded during the 2009 global economic crisis. The crisis has put between 100 and 120 million direct tourism jobs at risk, many of them in small and medium-sized enterprises.
Due to the evolving nature of the pandemic, many countries are now reintroducing stricter travel restrictions. These include mandatory testing, quarantines and in some cases a complete closure of borders, all weighing on the resumption of international travel. At the same time, the gradual rollout of a COVID-19 vaccine is expected to help restore consumer confidence, contribute to the easing travel restrictions and slowly normalize travel during the year ahead.
UNWTO Secretary-General Zurab Pololikashvili said: "While much has been made in making safe international travel a possibility, we are aware that the crisis is far from over. The harmonization, coordination and digitalization of COVID-19 travel-related risk reduction measures, including testing, tracing and vaccination certificates, are essential foundations to promote safe travel and prepare for the recovery of tourism once conditions allow."
Recovery outlook remains cautious
The latest UNWTO Panel of Experts survey shows a mixed outlook for 2021. Almost half of respondents (45%) envisaged better prospects for 2021 compared to last year, while 25% expect a similar performance and 30% foresee a worsening of results in 2021.
The overall prospects of a rebound in 2021 seem to have worsened. 50% of respondents now expect a rebound to occur only in 2022 as compared to 21% in October 2020. The remaining half of respondents still see a potential rebound in 2021, though below the expectations shown in the October 2020 survey (79% expected recovery in 2021). As and when tourism does restart, the UNWTO Panel of Experts foresee growing demand for open-air and nature-based tourism activities, with domestic tourism and 'slow travel' experiences gaining increasing interest.
Looking further ahead, most experts do not to see a return to pre-pandemic levels happening before 2023. In fact, 43% of respondents point to 2023, while 41% expect a return to 2019 levels will only happen in 2024 or later. UNWTO's extended scenarios for 2021-2024 indicate that it could take two-and-a-half to four years for international tourism to return to 2019 levels.
All world regions affected
Asia and the Pacific (-84%) – the first region to suffer the impact of the pandemic and the one with the highest level of travel restrictions currently in place – recorded the largest decrease in arrivals in 2020 (300 million fewer). The Middle East and Africa both recorded a 75% decline.
Europe recorded a 70% decrease in arrivals, despite a small and short-lived revival in the summer of 2020. The region suffered the largest drop in absolute terms, with over 500 million fewer international tourists in 2020. The Americas saw a 69% decrease in international arrivals, following somewhat better results in the last quarter of the year.
A full overview of the latest global, regional and sub-regional data can be found at the UNWTO World Tourism Barometer and the UNWTO Tourism Recovery Tracker.