International Relations Theories and Security
Authors: Fatima Ahmed and Areeja Syed
The post-cold war world has experienced many changes, not only in practical terms but also in theoretical sphere. One of the significant paradigm shift that took place was in the traditional meaning of security. The traditional meaning of security is state centric, it means that the territory of the state needs to be protected against any hostile attack. It can also be seen as protection from external threats. On the other hand, non-traditional security is human centric. It means that the people of a state should be protected from hunger, disease, poverty and natural disasters(Yousaf, 2017).In 1994, UNDP HDR presented a report according to which seven things were added to the concept of security, these are personal, environmental, economic, political, community health and food security(Tsai, 2009). The state should protect its people from these internal threats.(Yousaf, 2017).
The theories of International relations defines security differently. Realism that still dominates the field of IR through its new version As Realist perceives the nature of human as selfish and egoistic which will incline more towards immorality. They argue that as the nature of human is selfish, same is the case with the states, They also act selfishly by looking in to just their own national interests and have nothing to do with other's interest. If war is in their national interest they will go for war, and if co-operation is in their interest, they will cooperate with the other state. Neorealism, the branch of realism claims that there is no change in the world after the end of cold war, power is still the main entity in international relations and this power structure is due to the anarchical structure of international system and they still question the int. structure that it is still anarchic and there is constant competition among the states. The Realists and neorealist are not willing to come out of the traditional concept of state centric security. They stick to the narrow definition of security which refers to the protection of the country against external aggression(Lasan). On the other hand, Neoliberals agrees with neorealism on many points e.g. both believe that states are the main actors in the world, both views them as rational actors and considers the international system anarchic. Neoliberals do not approach the concept of security directly; rather they say that international security can be maintained through strengthening the institutions, international law, democratization and political integration. Marxism is another mainstream theory of IR. According to them, the definition of security is determined by the structure of global capitalism (ibid).
Constructivist school of thought gained popularity after the end of cold war. It addressed the issue of identity, security and material issues in the contemporary world. Constructivists do not consider security as an objective reality. They view security as being constructed and re-constructed through inter subjective human understanding. There focus shifts from materials to ideas. For constructivist, the concept of security is broad as they say that nothing is true or false, it's the perception of the observer how he/she sees that particular point.(perception) As Alexander Wendt said that anarchy is what states make of it, the same can be said about security(Sorensen, 2013).
Along with constructivists, The Copenhagen school of thought is important to mention, it is built on the writing of Barry Buzan. In 1983, Barry Buzan, highlighted that the concept of security includes military, economic, social and environmental security. So this school of thought extends the concept of security beyond military aspects(Lasan). This school of thought talks about securitization. It conceptualizes security as a process of social construction of threat which includes securitizing actors who will declare that a particular threat is present which needs to be handled, this situation will be presented to the audience and if they accept it, the actors will have legitimacy to act against that threat. This is how an issue is securitized. This is an interesting way of defining security (Sulovic, 2010).
There is another significant lens to view security .i.e. through critical theory. Their focus is on how the institutions and relations evolved and how they can be altered. This theory shifts the focus from state to the individual. It envisions the freedom and liberty of the individuals(Lasan).When the focus is shifted to individuals, we have feminist theories. There are four strands of feminist theories, all lay emphasize on the fact that the current security studies has been fashioned and put into practice by male and females has been excluded from it. If women are included in defining security, the World could be more peaceful (ibid).
From Feminist theory, we move towards the post-modern security studies. This approach, like the critical studies, shifts the focus of security from state to non-state actors, from individuals to ethnic and cultural groups, regional blocs, NGOs including MNCs. This theory intends to bring alternative reality to that of realist reality for a more peaceful world (Lasan).
Conclusion
The subject matter of International Relations is still evolving. The concept of security is one example of it. It is a contested concept. With the change in the geopolitical environment, contemporary theories have given their definition of security which moves away from the traditional state-centric concept of security. Contemporary IR theories have given unconventional definitions of security which is a major development in the studies of IR. This has generated debates within the IR community which will ultimately affect the policy makers across the world in the days to come but eventually there is a need to have that security where all the people and states across the world feel sheltered and safe. furthermore the concepts like 'positive peace' by johan galtung and 'stable peace' by Kenneth Boulding which are the newest emerging trends of security needs to spread rapidly in order to make this world a peaceful and safe place for all.
The Role of Political Psychology in Diplomacy
Political psychology originated from France, which was first introduced by the ethnologist Adolph Bastian in his book called "Man in History" (1860). This field has grown significantly following the publication of the first edition of the Oxford Handbook of Political Psychology in 2003. Political psychology, with a pragmatic (utilitarian) outlook, is to serve as a psychological window in politics and diplomats serving in this area and to enhance success in politics and diplomacy. The approach of political psychology to problems is based on the foundation of analytical psychology, with an integrated approach. For this reason, with a few subjects, it tries to present the perspective of history in an integrated approach. It also envisages the analysis of psychological processes determining political behavior and of the process by which political actions have an impact on the psychological reactions of different political leaders, individuals, and groups.
From this point of view, when analyzing the research, political psychology has been selected to determine the specific political behaviors and characteristics of the political leaders, which are the key to the research. So that political psychology is a science that learns politics, politicians, political leaders, and their political behaviors and in particular, their focal characteristics such as character, identity, reaction, and influence on any situation. Political psychology is neither a science of psychology, nor political sciences, but rather focuses on the studying the political aspects of human psychology.
In this interdisciplinary field, identities, morals, behaviors, motives, judgments, integrity, and managerial styles of political leaders are also taken into account. Political psychology analyzes what is happening around the environment, how the environment affects the behavior, actions and political decisions of political leaders. According to Levy, psychology has a huge impact on foreign policy behaviors and stances of state leaders and other individuals primarily through its interaction with definite aspects of the international system, national governments, and distinct societies.
The study of personality in political psychology emphases on the effects of leadership on personality and decision-making process. Political psychology refers to the behavior of individuals within a particular political system. Psychology itself cannot be able to explain the Holocaust, the tragic conflicts, the behavior of the war or other states, or the collective political actors in a complex environment. From this point of view, inter-state, inter-ethnic relations and contacts between political leaders can be explained through the interaction between psychology and politics.
To sum up, the political psychology will be able to investigate state leaders' political attitudes, and behaviors determining their influence within the society, the decision-making process, their similarities and different behavioral aspects, as well as their political characteristics.
Personality and Psychodynamics theory in political psychology
The personality and psychodynamics theory was initially introduced by Ernst von Brücke, Sigmund Freud, Carl Jung, Alfred Adler, and Melanie Klein. Amid the course of the 140s and into the 1950s, the general presentation of this theory had been well set up. The famous psychologist Mardi J. Horowitz in his 1988 book titled "Introduction to psychodynamics – A New Synthesis" referred to the fascinating ideas and thoughts of Ralph Greenson who has been popular local psychoanalyst and vividly described his ideas that neurotic behavior and unconscious mental processes are mainly linked to the psychodynamic theory, which shows itself in everyday life. The psychodynamic theory of personality mainly involves the popular philosophers namely Sigmund Freud, Erik Erikson, and Alfred Adler.
Psychodynamic is a systematic research and theory of psychological forces based on human behavior. It emphasizes the interaction between unconscious and conscious motivation. The concept of "psychodynamics" was developed by Sigmund Freud, who claimed that psychological processes and psychological energy flowed in a mere brain and created psychodynamics based on psychological energy and that it was called libido. Sigmund Freud had a great experience on early political psychologists because his psychoanalysis of specific persons advanced itself well to the analysis of the personalities of specific political leaders.
The term "psychodynamic" refers to the individual aspects of identity: the struggle between instinct, thinking, and consciousness. Thus, the main task of psychoanalysis is to explain the conflict situation that is unavoidable to the customer's unhealthy behavior. In "Little Hans's History" by Sigmund Freud the author laid the foundation for the use of psychoanalysis when dealing with different aged children. The psychodynamic model also helps to deal with the challenges of personality development and the challenges facing this development. It also helps us to deal with bigger problems.
Freud's theory of psychoanalysis considers most of the mind to be sensitive and describes how past experiences, especially how a person feels and behaves during his early childhood. This kind of approach tells us what kind of psychology he or she will have in the future. Psychodynamics is important in determining the nature, behavior, and attitude of a person. The theory is chosen from this point of view as a successful concept. Sigmund Freud divided human consciousness into three levels of distinction: conscious, preconscious, and unconscious. Each of these levels coincides with Freud's id, ego, and superego ideas. From the conscious level, things that we are aware of are composed of things surrounding us. According to preconscious, we are conscious of where we are willing and even where there are many memories for ease. For the unconscious approach, it reflects the actions, desires, and memories that are beyond the scope of consciousness, which we are not aware of them [1].
According to Psychodynamic theory of Freud, personality development is accompanied by various stages and ends at an individual age of five. Therefore, Freud created dynamic psychology. It explores energy transformation and energy exchange within the identity. Freud looked at the constant energy or energy storage of the human system, and it is powered by Id, Ego, and Superego. The theory of psychodynamics determines whether a human being is growing in personality, possesses autonomy, or authoritarian or liberal character.
The theory of psychodynamics is the focal determinant of identity. Therefore, Freud has worked extensively in this area to describe the identity model. Finally, he has created a model that combines these three basic structures and has a dynamic relationship with each other: Id, Ego, and Superego. In the psychodynamic model of Freud, man's appearance is related to his psychological determinism, and there is one reason for his behavior, his thoughts, his emotions, his actions, and his symptoms.
According to Sigmund Freud, the individual's personality and behavior are shaped during his or her lifespan. The personality and psychodynamics theory is often referred to by social workers to determine human personality and his or her behavioral characteristics. However, we have come up with a different view of personality and psychodynamics at this time, and have used it to identify the behavior and political characteristics of state leaders. Hence, the personality and psychodynamics theory are characteristic examples of thoughts, feelings, and behaviors that make people unique. It is a unique model of psychological and behavioral attributes that everyone can distinguish from other people. From this point of view, the personality and psychodynamics theory is the basis for studying political psychology.
[1] Lisa A. Zanetti and Adrian N. Carr, (1988). "Exploring the Psychodynamics of Political Change", Administrative Theory & Praxis, pp. 358-376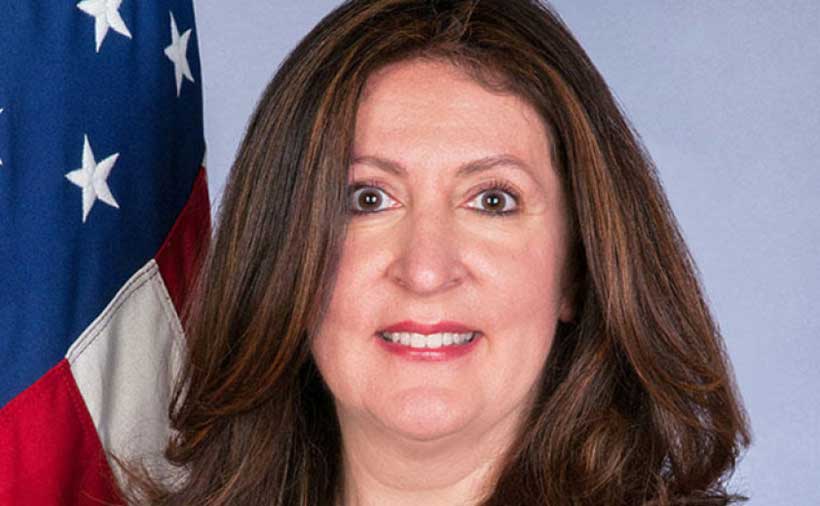 President Trump is criticized for many things but his choice of a US Ambassador to Bulgaria should not be among them. He got that right and he deserves credit for it.
The new US Ambassador to Bulgaria, Herro Mustafa speaks nine languages and to someone with seven languages like myself that is massively impressive. She is currently learning Bulgarian, which will be her tenth language. How many US officials like that do you know?
Mustafa grew up with an intellectual role model in North Dakota. Her father was an investigative reporter, so in Bulgaria she wishes to champion media freedom, and for a reason. For that, she has met local Bulgarian support and is already making friends.
The Ambassador's background and experience in Middle East politics acquired while she served in the Office of the Vice President, the Afghanistan Office, the Office of the Under-Secretary for Political Affairs and at the National Security Council, in addition to her diplomatic postings to Iraq, Greece and Lebanon, prepare her for her role in Bulgaria which is somewhat special when it comes to Middle East politics.
Bulgaria is not actively diplomatically involved in conflict resolution but nevertheless is strategically positioned as the EU external border country that is closest to the Middle East. The return of some ISIS fighters with EU passports from Middle East terrorism hot-beds will necessarily pass through Bulgaria as a gateway to the EU. And President Trump has been adamant that European nations with ISIS fighters need to take responsibility for them. What happens to ISIS fighters when they enter the EU for the first time – possibly in Bulgaria – is a key question. In this sense, Bulgaria's function and the role of the US Ambassador will be key.
This was my first thought when I saw Ambassador Mustafa's experience. It seems like Mr. Trump appreciated Bulgaria's strategic role when appointing to the country exactly her.
Of course, apart from the hot-button issues there is a lot to be said about energy security and cooperation between the US and Bulgaria. Judging from her first meetings here, energy security will be a priority area for the Ambassador.
The US Embassy in Sofia has been traditionally involved in the area of cultural and educational exchange. And that is something that is appreciated by many local Bulgarians who have benefited from language programs, and not only.
It remains to be seen what Ambassador Mustafa's long-term contribution will be to US-Bulgarian relations. She and her family with two young children are still settling in.
From first impressions though, it seems like Donald Trump made the right decision.
Reassessing Realities of a Multi-Polar World Order
Multi-polarity has become prominent feature in the day to day vocabulary of diplomats, statesmen and policymakers. Former United States (US) Secretary of State, Hillary Clinton at her state visit to New Zealand was one of the first to observe "a shifting balance of power to a more multi-polar world as opposed to the Cold War model of a bipolar world". The preceding United Nations (UN) Secretary-General, Ban Ki-moon stated at Stanford University in 2013 that we have begun to "move increasingly and irreversibly to a multi-polar world". Russian Foreign Minister, Sergei Lavrov, declared at the Russia-China Conference 2016 that "international relations have entered into a conceptually new historical stage that consists in the emergence of a multi-polar world order and reflects the strengthening of new centers of economic development and power".
These manifestations have since then revealed a general acceptance of the multi-polar notion as a concept that is unavoidable in the contemporary international dynamics. However, when it comes to the transitions and inevitability of the power structures, there is little agreement among the international states.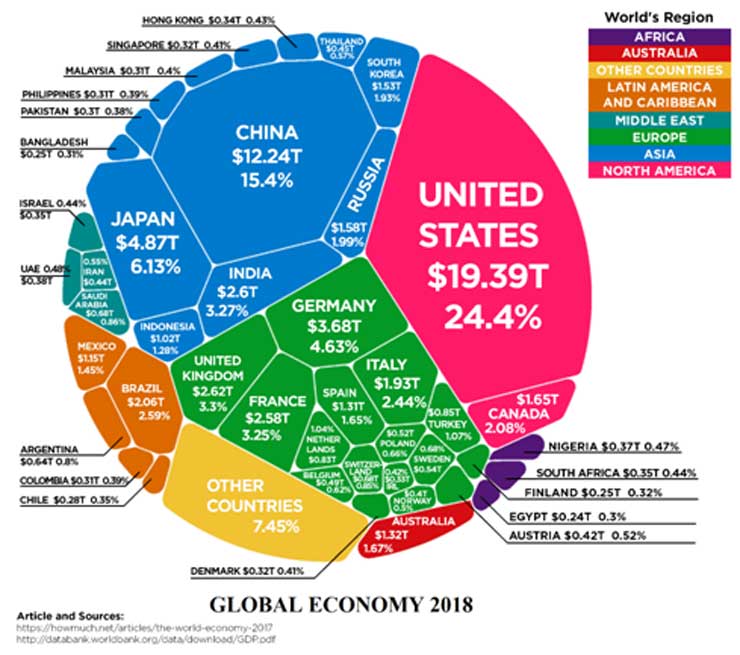 The former Secretary of State, choice of words "more multi-polar world" reflected a reluctance to acknowledge the complete disappearance of unipolarity. A much stronger resistance to forego unipolarity remains embedded in the Trump administration vision to "make America great again". Lavrovhas declared that "unipolar world order as untenable" in current climax of power politics. Nevertheless, pundits such as Robert Kaplan continue to question, whether there is an overlap of unipolar and multi-polar world realities; where US continues to retain the supremacy in military realm of affairs and is anticipated to remain so for a considerable future time, whereby China leads in the economic realm. Additionally nations in the former Third World are acquiring status as rising powers, notably India who have over the years with smart diplomacy have acquired global outreach to shape international agenda.
Lessons from History
The Westphalian system originating in 1648 has organized global politics on the basis of sovereign states and their relations for over three and a half centuries, despite successive world orders and configurations of power. The changes brought in by various international developments although bringing changes to power distribution, did not have an impact on the essence of Westphalian ideals. The advent of nuclear weapons in the 20th century, did however set stage for mutually assured destruction (MAD) which dissuades nuclear weapon states from wars. It is the reason that historians and strategist provide for the demise of Cold War hostilities, from bipolarity to unipolarity, brought in by rather peaceful means and did not involve hegemonic wars as documented in preceding times.
Several occasions in history, add to the useful insights for a modern world in transition. Two centuries ago, a unipolar order came to a conclusion, giving rise to a multi-polar system with the defeat of Napoleon by the combined strength of Russia, Britain, Austria and Prussia. The Congress of Vienna, provided for a reorganization of European geopolitical frontiers diplomatically that brought relative stability in the continent for coming decades. The Concert of Europe, as it was known, was the precursor to the high-level conferences to which world leaders and diplomats are accustomed to this day. The Holy Alliance, which nevertheless was repressive and conservative in methods is considered by western historians as pioneer for preserving peace.
France defeated in battlefield, several times in post-Napoleon was not subjected to a humiliating treatment by the victors. This was due to the fact that the objective of the other European powers was to thwart a return to unipolarity. It was the exclusion of the Ottoman Empire from the negotiating table that sowed the seeds for the Crimean War, a prelude to the First World War of 1914. Multi-polarity for most part of the history has been reactionary rather than progressive, and hegemonic rather than democratic. In Europe, cooperation was provided to further silence and repress the dissent contributing towards nationalist uprisings. The Versailles Treaty, in the aftermath of First World War was notoriously less efficacious than the Vienna settlement in advancing stability, the most obvious reason being the punitive treatment accorded to a defeated Germany. In stark contrast, lessons to some extent were learnt and the agreements emanating from World War II, were a new example of magnanimity towards the defeated, a wise and pragmatic step. The Charter of UN, limited the use of force and required self-restraint on the part of the victorious powers. It was a commendable step in international relations, at least in theory if not in practice, as has been demonstrated over the years.
21st Century Realities
A number of characteristics in the 21st century that were absent from previous transitions provide for a number of unique opportunities and challenges. The increasing global interconnectedness among states and societies via trade, investment, and media strengthens the interdependence nature of relation providing an impetus for peaceful transition. On the other side, this increase in connectivity may be exploited by warring state and non-state actors for their destabilizing agendas. Among the most notable unifying elements is the challenge posed by global warming and climate change. For the first time in human history, community of nations are forced to confront the stark reality that redemption requires cooperation. It affects countries large and small independently of their level of development. Similarly, is the global drug problem that also comes under the paradigm of "common and shared responsibility". The appearance on the world stage of numerous non-governmental organizations promoting causes from disarmament and non-proliferation to free trade represent an evolution of history that cannot be overlooked. Differently from the 19th century's euro-centric multipolar experiment, a 21st century multipolar world order will be universal in scope.
Conclusion
The most original feature of the new configuration of power in the 21st century, is the fact that a non-Western power will assume after the many centuries, the leading position at helm of world economy. China's economic growth is anticipated to translate into increased diplomatic influence and power. A resurgent Russia is also expected to wield considerable military might. European Union in the wake of Brexit, to survive needs a renewed sense of cohesion with Germany and France taking the lead role.
In the scholarly literature, there is no consensus on whether multi-polarity is unstable than bipolarity or unipolarity, as is popularly believed. Kenneth Waltz strongly was in favor of "bipolar order as stable". On the other side, Karl Deutsch and David Singer saw multi-polarity as guaranteeing a greater degree of stability in an article published in 1964, "Multipolar Systems and International Stability". Simon Reich and Richard Ned Lebow in "Goodbye Hegemony" (2014), question the belief whether a global system without a hegemon would be unstable and more war prone.