GDPR shows results, but work needs to continue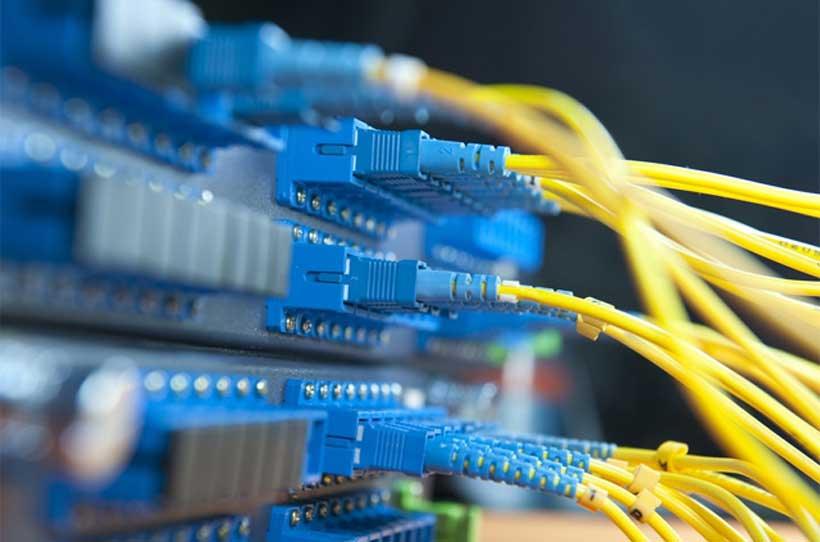 Just over one year after the entry into application of the General Data Protection Regulation, the European Commission has published today a report looking at the impact of the EU data protection rules, and how implementation can be improved further. The report concludes that most Member States have set up the necessary legal framework, and that the new system strengthening the enforcement of the data protection rules is falling into place. Businesses are developing a compliance culture, while citizens are becoming more aware of their rights. At the same time, convergence towards high data protection standards is progressing at international level.
Frans Timmermans, First Vice-President of the European Commission, said: "The European Union strives to stay at the forefront of the protection of personal rights in the digital transformation while seizing the many opportunities it offers for jobs and innovation. Data is becoming an invaluable element for a booming digital economy and is playing an increasingly vital role in developing innovative systems and machine learning. It is essential for us to shape the global field for the development of the technological revolution and for its proper use in full respect of individual rights."
Věra Jourová, Commissioner for Justice, Consumers and Gender Equality added: "The General Data Protection Regulation is bearing fruit. It equips Europeans with strong tools to address the challenges of digitalisation and puts them in control of their personal data. It gives businesses opportunities to make the most of the digital revolution, while ensuring people's trust in it. Beyond Europe, it opens up possibilities for digital diplomacy to promote data flows based on high standards between countries that share EU values. But work needs to continue for the new data protection regime to become fully operational and effective."
The GDPR has made EU citizens increasingly aware of data protection rules and of their rights, as indicated by a Eurobarometer survey published in May 2019. However, only 20% of Europeans know which public authority is responsible for protecting their data. This is why the European Commission has launched this summer a new campaign to encourage Europeans to read privacy statements and to optimise their privacy settings.
While the new data protection rules have achieved many of their objectives, the Commission's communication also sets out concrete steps to further strengthen these rules and their application:
One continent, one law: Today, all but three Member States – Greece, Portugal and Slovenia – have updated their national data protection laws in line with EU rules. The Commission will continue to monitor Member State laws to ensure that when they specify the GDPR in national laws, it remains in line with the Regulation and that their national laws are not a gold-plating exercise. If needed, the Commission will not hesitate to use the tools at its disposal, including infringements, to make sure Member States correctly transpose and apply the rules.
Businesses are adapting their practices: Compliance with the Regulation has helped companies increase the security of their data and develop privacy as a competitive advantage. The Commission will support the GDPR toolbox for businesses to facilitate compliance, such as standard contractual clauses, codes of conduct and new certification mechanism. In addition, the Commission will continue supporting SMEs in applying the rules.
Stronger role of data protection authorities: The Regulation has given national data protection authorities more powers to enforce the rules. During the first year, national data protection authorities have made use of these new powers effectively when necessary. Data protection authorities are also cooperating more closely within the European Data Protection Board. By the end of June 2019, the cooperation mechanism had managed 516 cross-border cases. The Board should step up its leadership and continue building an EU-wide data protection culture. The Commission also encourages national data protection authorities to pool their efforts for instance by conducting joint investigations. The European Commission will continue to fund national data protection authorities in their efforts to reach out to stakeholders.
EU rules as reference for stronger data protection standards across the globe: As more and more countries across the world equip themselves with modern data protection rules, they use the EU data protection standard as a reference point. This upwards convergence is opening up new opportunities for safe data flows between the EU and third countries. The Commission will further intensify its dialogues on adequacy, including in the area of law enforcement. In particular, it aims at concluding the ongoing negotiations with the Republic of Korea in the coming months. Beyond adequacy, the Commission aims to explore the possibility to build multilateral frameworks to exchange data with trust.
Next steps
In line with the General Data Protection Regulation, the Commission will report on its implementation in 2020 to assess the progress made after two years of application including on the review of the 11 adequacy decisions adopted under the 1995 Directive.
Background
The General Data Protection Regulation is a single set of rules with a common EU approach to the protection of personal data, directly applicable in the member States. It reinforces trust by putting individuals back in control of their personal data and at the same time guarantees the free flow of personal data between EU Member States. The protection of personal data is a fundamental right in the European Union.
The GDPR has been applicable since 25 May 2018. Since then, nearly all Member States have adapted their national laws in the light of GDPR. The national Data Protection Authorities are in charge of enforcing the new rules and are better coordinating their actions through new cooperation mechanisms and the European Data Protection Board. They are issuing guidelines on key aspects of the GDPR to support the implementation of the new rules.
WEF Unveils Virtual Global Collaboration Village as the Future of Strong Public-Private Cooperation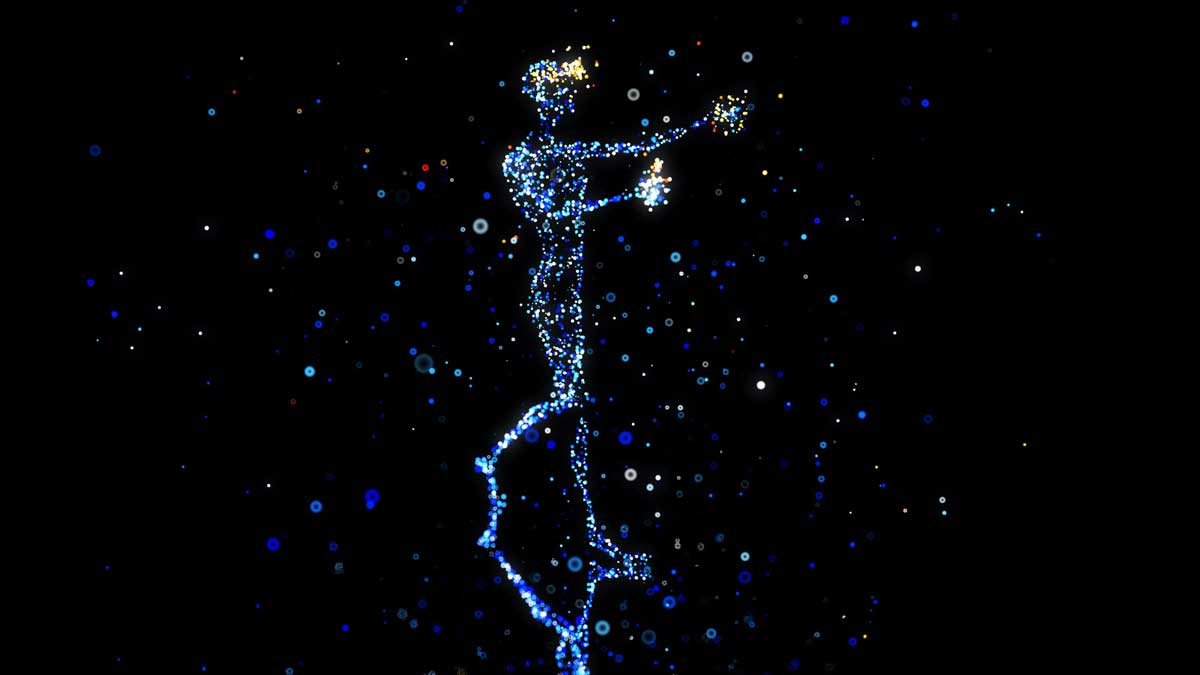 The World Economic Forum is embarking on an ambitious new journey to harness the potential of the metaverse as a platform for collaborative, inclusive and effective international action.
The Forum, in collaboration with Accenture and Microsoft, is building a Global Collaboration Village as the virtual future of public-private cooperation. It will provide immersive spaces where stakeholders can convene, create and take action on the world's most pressing challenges.
"Since our founding in 1971, the Forum has served as a platform where business, government, civil society and other stakeholders can come together to address critical global issues," said Klaus Schwab, the Forum's Founder and Executive Chairman. "The metaverse will influence the way, people, governments, companies and society at large think, work, interact and communicate for the purpose of collectively addressing issues on the global agenda. The Global Collaboration Village will be an extension of the World Economic Forum's public private platforms and in-person meetings and will provide a more open, more sustained and more comprehensive process for coming together."
Julie Sweet, Chair and CEO of Accenture, said: "While the metaverse is only in its early days, it already holds great promise, not only for redefining how organizations work and interact but also for fostering effective public-private partnerships. We are pleased to collaborate with the World Economic Forum and Microsoft in creating the Global Collaboration Village and pioneering a trusted metaverse space. This will complement the Forum's real-world collaborations and invite a range of diverse stakeholders to come together to address the world's most critical challenges and innovate a more sustainable future for all."
The Global Collaboration Village will bring together key global stakeholders – international organizations, governments, partner companies and civil society organizations – to imagine alternative futures, explore ideas in an immersive way and envision what the future world could be. The Forum aims to be a pioneer within this new space and bring together others to co-create within it.
Key aims of the Global Collaboration Village
– Global cooperation – To create a new virtual space where global interaction can be enhanced and cooperative solutions found
– Interactivity – To provide immersive experiences to foster a better understanding of key global challenges
– Inclusivity – To offer a collaborative public space where broad participation in discussions about pressing global issues is both encouraged and enabled
– Impact – The platform and all of its goals are geared towards catalysing more effective individual and collective action following the Forum's mission statement and commitment to improving the state of the world
About the launch of the Global Cooperation Village
The World Economic Forum, in collaboration with the Strategic Partners Accenture and Microsoft, presented the overall concept and architecture of the Global Collaboration Village, as well as a proof-of-concept of the experience and functionality, at the Annual Meeting 2022.
This launch is the first step on a new journey. The Forum will continue to develop the Global Collaboration Village, together with a founding partners group, over the coming months and years, with the aim of turning the metaverse into a place where international cooperation can be strengthened and re-energized.
In addition, the Forum is launching a new initiative on Defining and Building the Metaverse, which convenes more than 60 leading companies from technology and other sectors alongside experts from governments, academia and civil society to accelerate the development of governance and policy frameworks for the metaverse and strengthen economic and social value creation opportunities. This initiative and the Global Collaboration Village will help shape the foundations of the metaverse to truly create an equitable, interoperable and safe digital environment from the onset.
Drones to Save Lives by Providing Urban-Grade Healthcare in Rural Areas of India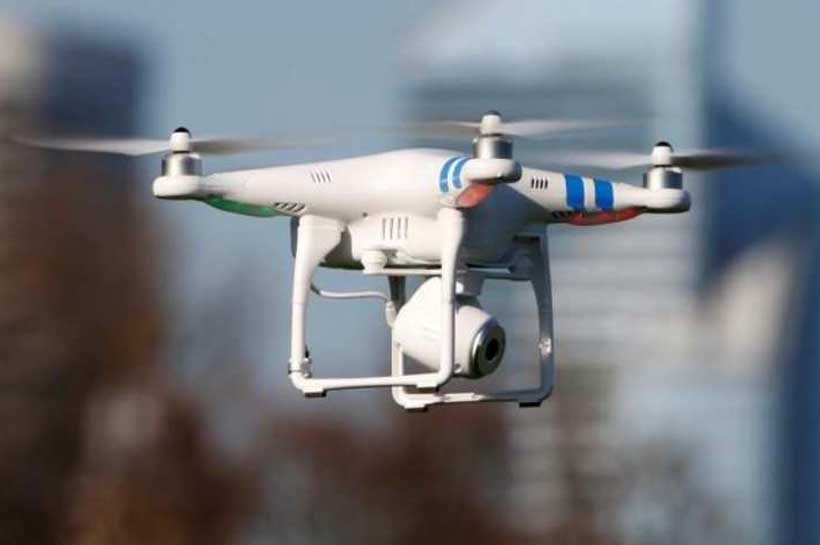 A new experimental programme has shown how drone technology can be used to bring quality healthcare to people living in the remotest areas of India.
Healthcare professionals delivered vaccines, COVID-19 testing samples and medical products to a population of over 300,000 people represented by eight district health facilities in the Vikarabad district of the southern state of Telangana. The district was chosen because it includes communities living in the dense forests of the Anantagiri hills. The trial involved over 300 drone sorties in a 45-day period.
The trial oversaw the first vaccine delivery over long range (beyond visual line of sight) in Asia. It is part of a wider programme, Medicine from the Sky, led by the World Economic Forum's Centre for the Fourth Industrial Revolution India, in partnership with the Government of Telangana, Apollo Hospital's Healthnet Global and NITI Aayog, the Indian government's federal think-tank. The programme aims to work with business, policy-makers and communities to use drone technology to extend urban-grade healthcare to India's remotest areas. Multiple stakeholders were consulted throughout, including healthcare workers, local communities, local police, district-level administrators and local air traffic control.
The findings of the trial, outlined in the report Medicine from the Sky, India: How Drones Can Make Primary Healthcare Accessible to All, offer a practical vision for delivering essential medicines to citizens who lack access to basic healthcare.
It comes after the central Indian government brought in Drone Rules 2021, a more liberalized regime for unmanned aircraft systems, which is expected to transform core sectors of the economy including logistics, agriculture, healthcare and emergency response. It also follows a drive to improve rural healthcare, with a range of programmes aimed at making it more accessible and inexpensive. The pandemic highlighted the lack of access to healthcare for rural communities due to infrastructure, supply and transport challenges.
Jyotiraditya Scindia, India's Minister for Civil Aviation, described the programme as "pathbreaking". He said: "With the recent liberalization of drone rules and the numerous government incentives for the drone sector, the stage is set for this innovative technology to flourish in India. To that end, the Medicine from the Sky initiative has demonstrated how the country can successfully make use of cutting-edge drone technology to ensure no one is left behind in terms of access to primary healthcare. We are hopeful that subsequent phases of this initiative will mainstream drones in healthcare."
As key partners in the programme, the state government of Telangana earmarked the district of Vikarabad for the trials as it serves communities in the forests of Anantagiri. KT Rama Rao, Minister for Municipal Administration and Urban Development, Industries & Commerce, and Information Technology of Telangana, said: "Telangana has been a torchbearer for the Fourth Industrial Revolution. Using drones to successfully enable a case for touching the lives of citizens in remote and inaccessible areas is a highlight that demonstrates how drones can be integrated into the healthcare ecosystem. Post Telangana, several other states have replicated the medical delivery use case."
Apollo Hospitals was a clinical partner in the trail. Sangita Reddy, joint managing director, said the organization's mission was "to enable access to quality healthcare services globally with the use of cutting-edge technology".
"We look forward to continuing working with the World Economic Forum, the Government of Telangana and other states across the country in this project, which I am sure would be the inception of a new age in enhancing the healthcare supply chain," she said.
NITI Aayog involved key decision makers in the programme to ensure high standards of compliance. "The pilot programme has demonstrated how detailed planning at the last mile, in consultation with local communities, can go a long way in ensuring that the country benefits immensely from drone technology," said Anna Roy, Senior Adviser, NITI Aayog.
Purushottam Kaushik, Head of the Centre for the Fourth Industrial Revolution India, said that India's policies on the lower skies are opening up new possibilities for innovation, business and humanitarian work. "It's critical that all citizens can benefit from this technology. This programme is enabling emergency healthcare services in remote terrain where access to services is very challenging. Drones will not only transcend difficult terrain but also pave the way for secure delivery for vaccines, medicines and all sorts of payloads," he said.
The small things make a big difference in the science of measurement
Scientists must make ever more sophisticated measurements as technology shrinks to the nanoscale and we face global challenges from the effects of climate change.
As industry works more and more on the nanometre scale (a nanometre is a billionth of a metre), there is a need to measure more reliably and accurately things we can barely see. This requires metrology, the science of measurement.
Nano-scale metrology is useful in everyday life, for example to measure doses of medication or in the development of computer chips for our digital devices.
'Metrology is needed everywhere that you make measurements or if you want to compare measurements,' said Virpi Korpelainen, senior scientist at the Technical Research Centre of Finland and National Metrology Institute in Espoo, Finland.
Since the earliest civilisations, standardised and consistent measurements have always been crucial to the smooth functioning of society. In ancient times, physical quantities such as a body measurement were used.
One of the earliest known units was the cubit, which was approximately the length of a forearm. The Romans used fingers and feet in their measurement systems while the story goes that Henry I of England (c 1068 – 1135) tried to standardise a yard as the distance from his nose to his thumb.
Standard units
Standardisation demands precise definitions and consistent measurements. In the interest of greater accuracy, in the 1790s, the French government commission standardised the metre as the basic unit of distance. This set Europe on a path to the standardised international system of base units (SI) which has been evolving since.
Since 2018, some key definitions of measurement units have been redefined. The kilo, the ampere, the kelvin and the mole are now based on fundamental constants in nature instead of physical models. This is because over time, the physical models change as happened with the model of the kilo, which lost a tiny amount of mass over 100 years after it was created. With this new approach, which was adopted after years of careful science, the definitions will not change.
This evolution is often driven by incredibly sophisticated science, familiar only to metrologists, such as the speed of light in a vacuum (metre), the rate of radioactive decay (time) or the Planck constant (kilogram), all of which are used to calibrate key units of measurement under the SI.
'When you buy a measuring instrument, people typically don't think of where the scale comes from,' said Korpelainen. This goes for scientists and engineers too.
Once the realm of research scientists, nanoscales are increasingly important in industry. Nanotechnology, computer chips and medications typically rely on very accurate measurements at very small scales.
Even the most advanced microscopes need to be calibrated, meaning that steps must be taken to standardise its measurements of the very small. Korpelainen and colleagues around Europe are developing improved atomic force microscopes (AFMs) in an ongoing project called MetExSPM.
AFM is a type of microscope that gets so close to a sample, it can almost reveal its individual atoms. 'In industry, people need traceable measurements for quality control and for buying components from subcontractors,' said Korpelainen.
The project will allow the AFM microscopes to take reliable measurements at nanoscale resolution by using high-speed scanning, even on relatively large samples.
'Industry needs AFM resolution if they want to measure distances between really small structures,' Korpelainen said. Research on AFMs has revealed that measurement errors are easily introduced at this scale and can be as high as 30%.
The demand for small, sophisticated, high-performing devices means the nanoscale is growing in importance. She used an AFM microscope and lasers to calibrate precision scales for other microscopes.
She also coordinated another project, 3DNano, in order to measure nanoscale 3D objects that are not always perfectly symmetrical. Precise measurements of such objects support the development of new technology in medicine, energy storage and space exploration.
Radon flux
Dr Annette Röttger, a nuclear physicist at PTB, the national metrology institute in Germany is interested in measuring radon, a radioactive gas with no colour, smell or taste.
Radon is naturally occurring. It originates from decaying uranium below ground. Generally, the gas leaks into the atmosphere and is harmless, but it can reach dangerous levels when it builds up in dwellings, potentially causing illness to residents.
But there is another reason Röttger is interested in measuring radon. She believes it can improve the measurement of important greenhouse gases (GHG).
'For methane and carbon dioxide, you can measure the amounts in the atmosphere very precisely, but you cannot measure the flux of these gases coming out of the ground, representatively,' said Röttger.
'Flux' is the rate of seepage of a gas. It is a helpful measurement to trace the quantities of other GHG such as methane that also seep out of the ground. Measurements of methane coming out of the ground are variable, so that one spot will differ from another a few steps away. The flow of radon gas out of the ground closely tracks the flow of methane, a damaging GHG with both natural and human origins.
When radon gas emissions from the ground increase, so do carbon dioxide and methane levels. 'Radon is more homogenous,' said Röttger, 'and there is a close correlation between radon and these greenhouse gases.' The research project to study it is called traceRadon.
Radon is measured via its radioactivity but because of its low concentrations it is very challenging to measure. 'Several devices will not work at all, so you will get a zero-reading value because you are below the detection limit,' said Röttger.
Wetland rewetting
Measuring the escape of radon enables scientists to model the rate of emissions over a landscape. This can be useful to measure the effects of climate mitigation measures. For example, research indicates that the rapid rewetting of drained peatland stores greenhouse gas and mitigates climate change.
But if you go to the trouble of rewetting a large marshland, 'You will want to know if this worked,' said Röttger. 'If it works for these GHG, then we should see less radon coming out too. If we don't, then it didn't work.'
With more precise calibration, the project will improve radon measurements over large geographical areas. This may also be used to improve radiological early warning systems in a European monitoring network called the European Radiological Data Exchange Platform (EURDEP).
'We have lots of false alarms (due to radon) and we might even miss an alarm because of this,' said Röttger. 'We can make this network better which is increasingly important for radiological emergency management support by metrology.'
Given the intensity of the climate crisis, it is crucial to present reliable data for policy makers, added Röttger. This will assist greatly in addressing climate change, arguably the biggest threat mankind has faced since the cubit was first employed as a measure in ancient Egypt over 3,000 years ago.
The research in this article was funded by the EU. This article was originally published in Horizon, the EU Research and Innovation Magazine.