GDPR shows results, but work needs to continue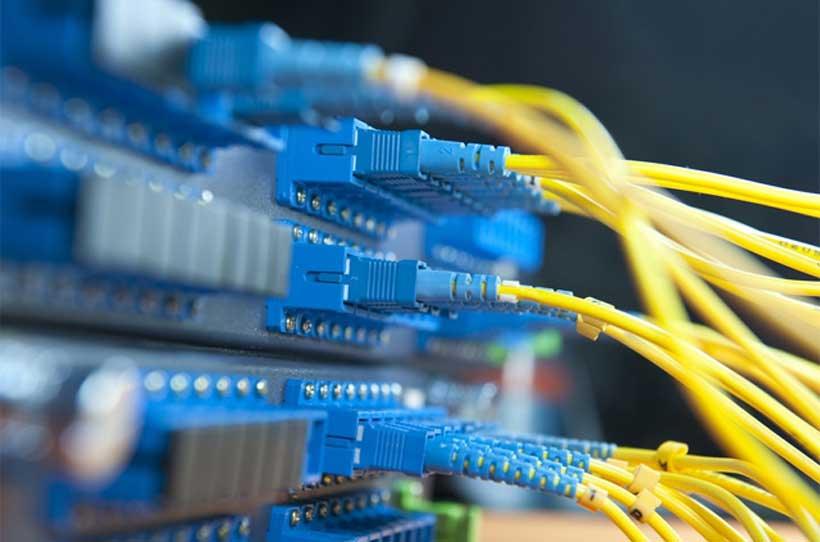 Just over one year after the entry into application of the General Data Protection Regulation, the European Commission has published today a report looking at the impact of the EU data protection rules, and how implementation can be improved further. The report concludes that most Member States have set up the necessary legal framework, and that the new system strengthening the enforcement of the data protection rules is falling into place. Businesses are developing a compliance culture, while citizens are becoming more aware of their rights. At the same time, convergence towards high data protection standards is progressing at international level.
Frans Timmermans, First Vice-President of the European Commission, said: "The European Union strives to stay at the forefront of the protection of personal rights in the digital transformation while seizing the many opportunities it offers for jobs and innovation. Data is becoming an invaluable element for a booming digital economy and is playing an increasingly vital role in developing innovative systems and machine learning. It is essential for us to shape the global field for the development of the technological revolution and for its proper use in full respect of individual rights."
Věra Jourová, Commissioner for Justice, Consumers and Gender Equality added: "The General Data Protection Regulation is bearing fruit. It equips Europeans with strong tools to address the challenges of digitalisation and puts them in control of their personal data. It gives businesses opportunities to make the most of the digital revolution, while ensuring people's trust in it. Beyond Europe, it opens up possibilities for digital diplomacy to promote data flows based on high standards between countries that share EU values. But work needs to continue for the new data protection regime to become fully operational and effective."
The GDPR has made EU citizens increasingly aware of data protection rules and of their rights, as indicated by a Eurobarometer survey published in May 2019. However, only 20% of Europeans know which public authority is responsible for protecting their data. This is why the European Commission has launched this summer a new campaign to encourage Europeans to read privacy statements and to optimise their privacy settings.
While the new data protection rules have achieved many of their objectives, the Commission's communication also sets out concrete steps to further strengthen these rules and their application:
One continent, one law: Today, all but three Member States – Greece, Portugal and Slovenia – have updated their national data protection laws in line with EU rules. The Commission will continue to monitor Member State laws to ensure that when they specify the GDPR in national laws, it remains in line with the Regulation and that their national laws are not a gold-plating exercise. If needed, the Commission will not hesitate to use the tools at its disposal, including infringements, to make sure Member States correctly transpose and apply the rules.
Businesses are adapting their practices: Compliance with the Regulation has helped companies increase the security of their data and develop privacy as a competitive advantage. The Commission will support the GDPR toolbox for businesses to facilitate compliance, such as standard contractual clauses, codes of conduct and new certification mechanism. In addition, the Commission will continue supporting SMEs in applying the rules.
Stronger role of data protection authorities: The Regulation has given national data protection authorities more powers to enforce the rules. During the first year, national data protection authorities have made use of these new powers effectively when necessary. Data protection authorities are also cooperating more closely within the European Data Protection Board. By the end of June 2019, the cooperation mechanism had managed 516 cross-border cases. The Board should step up its leadership and continue building an EU-wide data protection culture. The Commission also encourages national data protection authorities to pool their efforts for instance by conducting joint investigations. The European Commission will continue to fund national data protection authorities in their efforts to reach out to stakeholders.
EU rules as reference for stronger data protection standards across the globe: As more and more countries across the world equip themselves with modern data protection rules, they use the EU data protection standard as a reference point. This upwards convergence is opening up new opportunities for safe data flows between the EU and third countries. The Commission will further intensify its dialogues on adequacy, including in the area of law enforcement. In particular, it aims at concluding the ongoing negotiations with the Republic of Korea in the coming months. Beyond adequacy, the Commission aims to explore the possibility to build multilateral frameworks to exchange data with trust.
Next steps
In line with the General Data Protection Regulation, the Commission will report on its implementation in 2020 to assess the progress made after two years of application including on the review of the 11 adequacy decisions adopted under the 1995 Directive.
Background
The General Data Protection Regulation is a single set of rules with a common EU approach to the protection of personal data, directly applicable in the member States. It reinforces trust by putting individuals back in control of their personal data and at the same time guarantees the free flow of personal data between EU Member States. The protection of personal data is a fundamental right in the European Union.
The GDPR has been applicable since 25 May 2018. Since then, nearly all Member States have adapted their national laws in the light of GDPR. The national Data Protection Authorities are in charge of enforcing the new rules and are better coordinating their actions through new cooperation mechanisms and the European Data Protection Board. They are issuing guidelines on key aspects of the GDPR to support the implementation of the new rules.
Achieving Broadband Access for All in Africa Comes With a $100 Billion Price Tag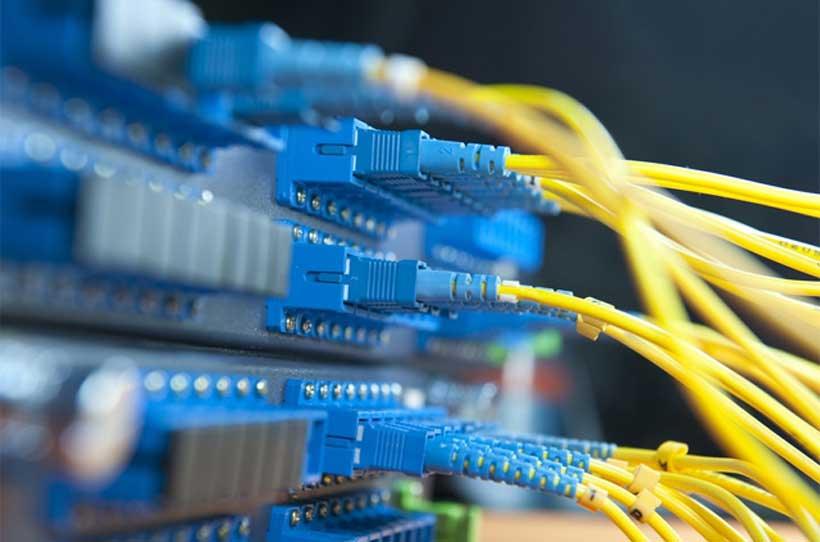 Across Africa, where less than a third of the population has access to broadband connectivity, achieving universal, affordable, and good quality internet access by 2030 will require an investment of US $100 billion. This is according to a report launched at the Annual Meetings of the World Bank Group, which calls for urgent action to close the internet access gap while providing a roadmap to reach this ambitious goal.
The report from The Broadband for All Working Group gives practical insights and suggestions of what is needed to attain this objective, including an action plan for universal broadband connectivity in Africa. To achieve universal broadband access, African countries will need to bring about 1.1 billion more people online. This will require exceptional and coordinated efforts from governments, the private sector, development partners, and civil society, the report says, but the investment is worth it.
"The digital agenda is first and foremost a growth and jobs agenda," says Makhtar Diop, the World Bank's Vice President for Infrastructure. "The working-age population in Africa is expected to increase by some 450 million people between 2015 and 2035. If current trends continue, less than one quarter will find stable jobs. Broadening internet access means creating millions of job opportunities."
While the number of broadband connections in Africa crossed the 400 million mark in 2018 (nearly twenty times 2010 levels), the regional average broadband penetration —including 3G and 4G connections— is only 25% in 2018. Mobile broadband coverage in Africa is still at 70% of the population. Even in North Africa, there is ample room for growth with 4G networks covering only about 60% of the population. Additional challenges, such as the lack of access to reliable and affordable electricity, make accelerating Africa's digital transformation journey even more difficult.
According to the report, nearly 80% of all required investments are directly related to the need to roll out and maintain broadband networks. However, connecting the unconnected is about more than just infrastructure: about 20% of required investments consists in building the user skills and local content foundations, and another 2-4% should be allocated to setting up the appropriate regulatory framework, the report notes. While the private sector has driven most successful broadband initiatives, public agencies play a crucial role by implementing effective sector regulation, addressing potential market failures, and creating the conditions for an open, competitive broadband sector.
"In large parts of Africa, we are witnessing a lack of progress in extending access and network coverage. Affordability is also declining in many nations. Promoting greater digital inclusion is going to require more effective and innovative collaboration," said Doreen Bogdan-Martin, Executive Director of the Broadband Commission for Sustainable Development and Director of ITU's Telecommunication Development Bureau. "We need to leverage our strengths and expertise. Governments can help with policies enabling new technologies, new business models and investment. The right policies will, in turn, provide the private sector with the incentives to build out infrastructure and explore new technologies and applications that will drive demand."
Connecting the 100 million people in rural and remote areas that live out of reach of traditional cellular mobile networks will require strong private sector involvement, innovative business models, and alternative technologies, such as satellite and Wi-Fi based technical solutions, the report notes.
"Let us be clear: no single actor will be able to meet Africa's 2030 target and carry the burden of a $100 billion investment funding requirement alone. All stakeholders must work together to make sure that every African has affordable and reliable access to the internet", says Hafez Ghanem, the World Bank's Vice President for the Africa Region. This includes: the African Union and regional economic communities; African governments and respective public investment agencies; sector regulators; multilateral development banks and regional development banks; the United Nations and other development agencies; the private sector; and civil society groups and nongovernmental organizations.
* The Working Group on Broadband for All: A Digital Moonshot Infrastructure for Africa, led by the World Bank, was established in 2018 under the Broadband Commission for Sustainable Development with the primary objective of identifying investment requirements and policy roadmaps to increase connectivity and to reach full coverage in Africa. This report draws upon the expertise of Broadband Commissioners and experts from around the world.
About the Broadband Commission for Sustainable Development: ITU and UNESCO set up the Broadband Commission for Digital Development in 2010 with the aim of boosting the importance of broadband on the international policy agenda and expanding broadband access in every country as key to accelerating progress towards national and international development targets. Following adoption of the UN's Sustainable Development Goals (SDGs) in September 2015, the Commission was re-launched as the Broadband Commission for Sustainable Development to showcase and document the power of ICT and broadband-based technologies for sustainable development. Its members include top CEO and industry leaders, senior policy-makers and government representatives, international agencies, academia and organizations concerned with development.
Medicine from the Sky: Telangana Hits Milestone for Drone Delivery of Medical Supplies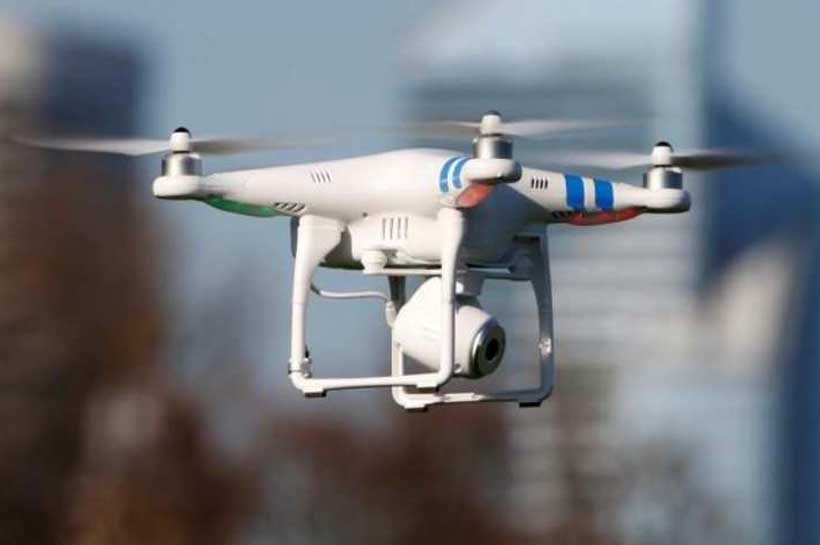 The Government of Telangana has been exploring the use of drones to increase access to healthcare for communities across the state. Drones can dramatically cut transport times and increase supply chain efficiencies. Countries around the world have experimented with drones for last-mile delivery for the past five years, but the first big leap forward took place in Rwanda, where experiments, or pilot projects, matured into national-scale implementations. Through drones, Rwanda cut the delivery time of medical goods from four hours to fifteen minutes, in some cases, and saved thousands of lives in the process.
Now, Telangana is one step closer to actioning its own large-scale programme to deliver blood and transport of medical samples via drone. The Government has adopted a new framework to implement drones for last mile delivery. This will integrate them into the state's healthcare supply chain. Co-designed with the World Economic Forum and Healthnet Global Limited, an Apollo Hospitals Group company, the framework will become the foundation for the pilot project to test drone delivery and eventually for an RFP.
"Drones are helping people in remote rural areas become connected to important services," said Timothy Reuter, Head of Aerospace and Drones, World Economic Forum. "Adopting this framework brings Telangana one step closer to rolling out a system that could save lives. It outlines what challenges drones can solve, how to oversee operations and how to implement them. We are looking forward to the next steps of this project."
"Apollo Hospitals Group company HealthNet Global Limited truly believes that use of Drones for transport of Organs and other Medical aid will contribute to saving many lives. We are happy working with the World Economic Forum and Government of Telangana, as a clinical partner in this drones project, which I am sure is the next step in our journey of remote healthcare delivery," says Dr. Sangita Reddy, JMD Apollo Hospitals Group.
"Telangana has been a pioneer in using technology for improving the lives of the citizens. Using drones to deliver blood and other medical goods to people in remote and inaccessible areas is an exemplary project that demonstrates use of technology for the social good," said K.T. Rama Rao, Minister for Information Technology and Electronics and Communication, Industries and Municipal Administration and Urban Development. This project that could save lives would serve as a reference model for other States in India.
The framework outlines the key factors in evaluating drone operations and the technical requirements for each use case. It will ensure government services are used as efficiently as possible and will serve as the starting point for discussions with civil aviation authorities.
This framework is part of the Drones and Tomorrow's Airspace Portfolio, run out of the World Economic Forum Centre for the Fourth Industrial Revolution India. The Network brings together government, business, start-ups, international organizations and NGOs to co-design innovative policy solutions to accelerate the benefits of emerging technologies such as drones, artificial intelligence, internet of things, and blockchain while mitigating the risks. Pilot projects have already positively impacted the ecosystem of autonomous flight around the world. A first of its kind Performances Based Regulation (PBR) was published in Rwanda, testing the theory that by promoting a risk focused methodology to evaluating operations, instead of traditional prescriptive government mandates, new and socially important use cases can be enabled. Learn more in our Advanced Drone Operations Toolkit: Accelerating the Drone Revolution.
With 50,000 Start-ups Registered, India Aims For As Many More By 2024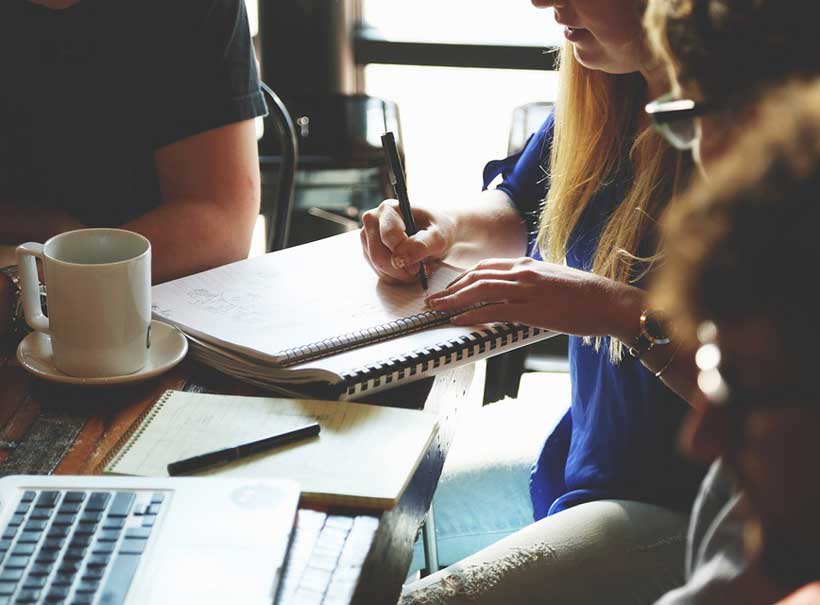 "There are 50,000 registered start-ups in India, and there will be 50,000 more by 2024 at this pace," said Guruprasad Mohapatra, Secretary at the Department for Promotion of Industry and Internal Trade of India. There has been tremendous attitudinal change among government departments, he said, speaking for himself as well as colleagues in different parts of government. He added that this change has been accelerated since 2015-16 when a new policy came into effect. Regulators and officials now see potential in start-ups, and are invested in boosting their size and number.
Indian start-ups have come into their own in the last four to five years, agreed Shailendra Singh, Managing Director, Sequoia Capital India, Singapore. The optimism, the ability to dream, the amount and quality of capital available, the sheer size and scale of start-ups, as well as their ambition and ability to execute globally, are remarkable. "It is exciting to back these companies that have both disrupted existing companies and become full-stack online and offline businesses themselves," he said, "Technology is intrinsic to these companies, not only impacting them at a superficial level."
Asian start-ups are significantly different from their counterparts in Silicon Valley, Singh said, where markets are deep and very large, and companies have the incentive to do one thing and do it very well. Companies also need not go outside. In Asia, on the other hand, there are "lots of white spaces" and individual markets are very small, so that companies can and must quickly mutate to related businesses. For instance, Indonesian start-up Gojek started as a bike rental service, and then branched out into logistics, payments, delivery, etc.
Sharing the experience of the fast-growing hospitality start-up, OYO, Aditya Ghosh, the company's Chief Executive Officer said that OYO realized early on that the best way to create higher margins was to own the entire value chain end-to-end – operations, properties, customer experience and so on. It also grew a diversified portfolio with multiple brands offering hotel rooms, holiday homes, cloud kitchens and co-working spaces, resulting in an "omnichannel presence".
What business needs from the government is investment in infrastructure and ecosystem, much of which relies on removing ground-level constraints, and providing light-touch but adequate regulation that ensures Indian companies enjoy credibility as they scale-up globally. It is essential for businesses to have regular and deep engagement with policy-makers so they can take steps to pre-empt a full-blown a crisis. They must also nurture and train talent to create innovative mindsets for the next wave of start-ups.
India must also overcome some systemic challenges, such as low participation of women in the workforce, said Ankiti Bose, Co-Founder and Chief Executive Officer, Zilingo, Singapore, a four-year-old start-up that has brought technology and seamless connectivity to supply chains in the global clothing industry. With adequate data and regulatory support, Zilingo could "bring in capital at an unprecedented scale" to the fragmented, typically small apparel manufacturers and sellers in India, she said.
Mohapatra emphasized that the government is committed to improving women's participation – by providing preferential access to capital to women-led start-ups, for instance – but the issue is of wider inclusion. "There are large tracts of India untouched by start-up presence," he said, adding that the government is committed to spreading its start-up mission to the country's more disadvantaged areas.
The government is committed to providing technology start-ups with room to experiment and develop without setting tight regulatory boundaries, as it did with the IT sector and the aviation sector earlier, he added.