Malaysia has achieved high levels of growth, but must do more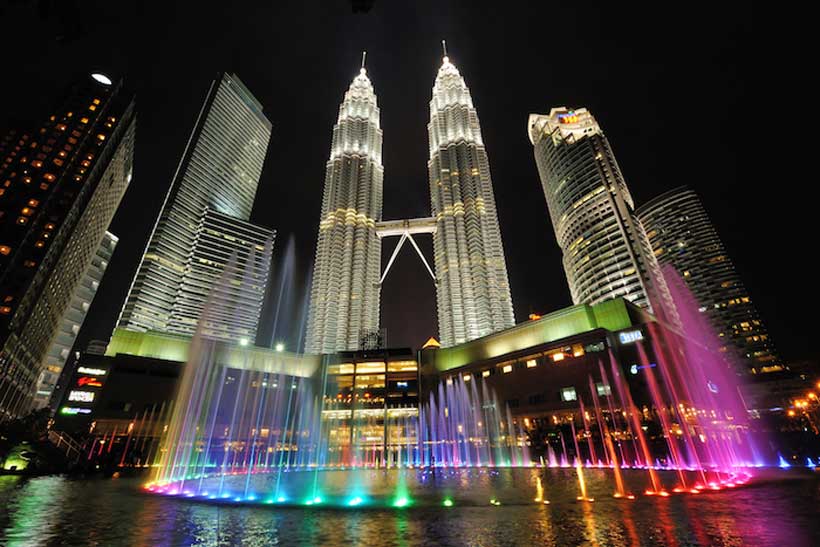 Malaysia's economic performance has been very successful, but public policy can do more to address social and governance challenges while making growth stronger, greener and more inclusive, according to a new report from the OECD.
The latest OECD Economic Survey of Malaysia discusses how boosting productivity and implementing new structural reforms can help Malaysia move up global value chains and reach its goal of achieving high-income country status by 2024. The Survey projects the economy will remain resilient, with growth just under 5% this year and next, but cautions that trade tensions, geopolitical uncertainties and weaker advanced economies are downside risks.
The Survey, presented in Putrajaya by OECD Deputy Secretary-General Masamichi Kono and Malaysia's Deputy Finance Minister Dr. Radzi Jidin, discusses the need to make public finances more sustainable, improve skills acquisition for all, strengthen integrity and boost productivity.
"Malaysia's economy is doing well, but the march toward high-income status will require further reforms," Mr Kono said. "The challenge facing policymakers today is not only to boost growth, but to improve the quality of growth. That will mean ensuring greater environmental protection and creating the conditions for the development of a more innovative and dynamic economy that promotes higher living standards for all."
To ensure sustainability of public finances, Malaysia will need to reform fiscal policy, the Survey said. This should include increasing the currently low level of tax revenue, notably by eliminating numerous tax exemptions, but also through improving efficiency of the tax system, broadening tax bases and increasing indirect tax revenue, in particular consumption-related taxes to reduce reliance on oil-related revenues. Strengthening fiscal accountability and improving budget process transparency and public debt management will also be necessary.
The Survey also underlines the need to further enhance integrity across the public sector. This could include ensuring greater transparency and more competition in public procurement processes, better accountability in the governance of state-owned enterprises, stronger regulatory frameworks for public-private partnerships and enhanced anti-corruption measures.
Malaysia faces substantial labour market imbalances and shortages of workers across the skills spectrum, with further difficulties expected under the impulse of automation and population ageing. Greater investment in education and training will be required to prepare the country for the future of work and help it move up the value chain. Adults need better access to up-skilling and re-skilling opportunities to ensure that their skills remain relevant, the Survey said.
Technological adoption is critical to boost productivity and transition to a high-income economy. Efforts should continue to attract foreign direct investment, promote entrepreneurship and uptake of new technology.
To make growth greener, the Survey says Malaysia can eliminate energy subsidies, in favour of targeted cash transfers. It also highlights the positive impacts of greater coordination of environmental policy at the sub-national level and points out the opportunity for greater use of environmental taxation, notably a carbon tax.
Income Growth Sluggish for Malaysian Youth, Lower- Income Households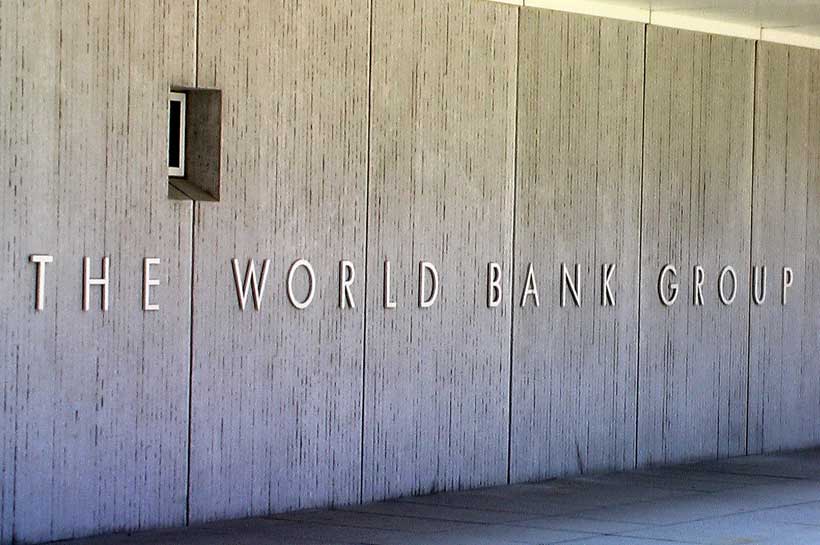 Slowing income growth among lower-income households and younger workers has contributed to perceptions of being "left behind", according to the 21st edition of the World Bank's Malaysia Economic Monitor, launched here today.
Although median incomes continue to outpace inflation, income growth rates for low-income Malaysians slowed between 2014 and 2016. Moreover, wage growth for younger and less-educated workers has been sluggish, persistently trailing the earnings of older and better-educated workers, according to the report.
Median employment income for younger workers aged between 20 and 29 grew at an annual rate of 2.4 percent, compared to 3.9 percent for those 40 to 49 years old over the same period. The increase in the monthly absolute earnings gap between these two age groups has been more pronounced, more than doubling from RM529 in 2004 to RM1,197 in 2016 (all amounts adjusted for inflation). This signifies a growing wage divide and wage stagnation for the youths.
The report highlighted varying purchasing power in different parts of the country, poor financial planning, household indebtedness, and unaffordable housing as other key factors affecting living costs.
"The cost of living is a concern which extends beyond prices. Those on lower wages spend their income to pay for essentials – rent, transportation, food – and in the end, they find not much is left for the month. The challenge for policymakers is that different solutions are needed to cater to different groups with different needs," said YB Datuk Seri Saifuddin Nasution Ismail, Malaysia's Minister of Domestic Trade and Consumer Affairs. "The National Action Council on Cost of Living was established so that efforts by different ministries and government agencies can be formulated, consolidated and discussed under one roof. This timely report by the World Bank also serves to inform efforts to better serve the people."
Amidst global uncertainty, the report notes that Malaysia's growth continues to be sustained with GDP projected to expand by 4.5 percent in 2020, largely driven by the expected expansion of private consumption of 6.5 percent and despite weaker-than-anticipated investment and export growth in recent months.
Given the outlook, preserving fiscal space will be vital to mitigate the impact of any shocks. More can be done to raise government revenue, forecasted to be at 15.2 percent of GDP in 2020, without affecting low-income households, in key areas such as making personal income taxes more progressive and broadening consumption taxes. This will help create fiscal space for development and social spending to boost shared prosperity.
"More than ever, we need to scale up investments in people to encourage sustainable, inclusive economic growth. Malaysia can make policy decisions to combat inequality and improve the lives and opportunities of the poorest," said Mara Warwick, World Bank Country Director for Brunei, Malaysia, Philippines and Thailand. "The report draws on strong evidence to identify high-impact policies with a proven record of building shared prosperity and improving people's access to services and long-term development opportunities."
Alleviating cost of living pressures demands a mix of short-term measures and long-term policies, according to the report. Short-term measures should strengthen social safety nets, while over the long run, greater coordination across agencies and implementation of structural reforms to foster greater market competition and accelerate productivity would help lift real incomes for all.
Inequality threatening human development
Despite global progress in tackling poverty, hunger and disease, a "new generation of inequalities" indicates that many societies are not working as they should, the UN Development Programme (UNDP) argues in its latest report released on Monday.
The 2019 Human Development Report (HDR) states that just as the gap in basic living standards is narrowing for millions of people, inequalities surrounding education, and around technology and climate change, have sparked demonstrations across the globe.
Left unchecked, they could trigger a 'new great divergence' in society of the kind not seen since the Industrial Revolution, according to the report.
"This Human Development Report sets out how systemic inequalities are deeply damaging our society and why," said Achim Steiner, the UNDP Administrator.
"Inequality is not just about how much someone earns compared to their neighbour. It is about the unequal distribution of wealth and power: the entrenched social and political norms that are bringing people onto the streets today, and the triggers that will do so in the future unless something changes. Recognizing the real face of inequality is a first step; what happens next is a choice that each leader must make."
'Inequality not beyond solutions'
Mr. Steiner added crucially that "inequality is not beyond solutions".
The human development approach views "richness" as going beyond the idea that economic growth will automatically lead to development and wellbeing.
It focuses on people, and their opportunities and choices.
UNDP research shows that in 2018, 20 per cent of human development progress was lost due to the unequal distribution of education, health and living standards.
"What used to be 'nice-to-haves', like going to university or access to broadband, are increasingly important for success, but left only with the basics, people find the rungs knocked out of their ladder to the future," said Pedro Conceição, Director of the HDR Office at UNDP.
Invest in education, productivity, public spending
The report recommends revamped policies in the areas of education, productivity and public spending.
As inequality begins even before birth and can accumulate through adulthood, investing in young children's learning, health and nutrition is key. These investments must continue throughout life as they have an impact on earnings and productivity in the labour market.
UNDP observed that countries with a more productive workforce generally have a lower concentration of wealth at the top, which is enabled by policies that support stronger unions, the right to a minimum wage, social protection and which bring more women into the workplace.
The report further highlights the role of taxation, which cannot be looked at on its own. Rather, fair taxation should lie behind policies that include greater public spending on health, education and greener energy alternatives.
Beyond today
As the UNDP chief noted, "Different triggers are bringing people onto the streets — the cost of a train ticket, the price of petrol, demands for political freedoms, the pursuit of fairness and justice. This is the new face of inequality".
Looking to the future, the report asks how inequality might be viewed years down the line, especially in relation to "two seismic shifts" that will shape the next century.
Those are the climate crisis, and the progress of the technological transformation that includes renewables and energy efficiency, digital finance and digital health solutions.
The report calls for opportunities to be "seized quickly and shared broadly".
Concerted Action Needed to Address Unique Challenges Faced by Pacific Island Countries
Small island developing states (SIDS) must position themselves to take full advantage of often limited, but nonetheless available, opportunities to improve standards of living and accelerate economic growth, according to the latest issue of the Asian Development Bank's (ADB) Pacific Economic Monitor launched today.
The Monitor focuses on addressing the development needs and challenges of the Pacific SIDS, which in the context of this publication are the Cook Islands, the Federated States of Micronesia, Fiji, Kiribati, the Marshall Islands, Nauru, Palau, Papua New Guinea (PNG), Samoa, Solomon Islands, Tonga, Tuvalu, and Vanuatu.
The Monitor notes that the geographic and physical challenges faced by SIDS manifest in elevated cost structures and heightened economic vulnerability that severely constrain development prospects. These are further compounded by fragility from thin institutional capacities for effective governance and increased climate change risks.
"Development challenges stemming from vulnerability and fragility, which are further amplified by climate change impacts, call for a differentiated approach to long-term development among the SIDS," said ADB Director General for the Pacific Ms. Carmela Locsin. "Sustainable development financing as well as innovative, fit-for-purpose strategies for institutional strengthening are central to such an approach."
This is the 28th issue of the Monitor, the ADB Pacific Department's flagship economic publication, which was launched in 2009 to provide more regular economic reporting on the Pacific islands. It reveals that a weak external environment is translating into a softer 2019–2020 outlook for the Pacific through subdued exports. The subregional outlook is for average growth of 4.0% in 2019 before moderating to 2.5% in 2020, largely reflecting weaker prospects in Fiji and a return to low growth in PNG as the ongoing recovery from last year's major earthquake fades.
The Monitor includes country articles as well as policy briefs. Country articles feature analyses of labor productivity and youth unemployment in Fiji, fishing revenues in Kiribati and Tuvalu, and how various SIDS manage unconventional revenue streams. Other articles focus on recent fiscal adjustments in PNG, sustaining tourism-led growth in the Cook Islands, improving the business environment in Palau, Samoa's ability to rebound and build resilience after disasters, and urbanization issues in Tonga.
Topical policy briefs in the report further examine the common development challenges faced by SIDS. The first policy brief discusses the structural constraints to long-term development among SIDS and highlights the crucial role of sustainable development financing to overcome these. Another policy brief mapping fragility in the Pacific shows that although some progress has been made over the past decade to strengthen institutional capacities among SIDS, there is still work to be done. Other policy briefs outline key takeaways from some Pacific atoll nations at the frontlines of climate change, and explore poverty reduction challenges in small island developing states, with special reference to PNG.
The Pacific Economic Monitor is ADB's bi-annual review of economic developments and policy issues in ADB's 14 developing member countries in the Pacific. In combination with the Asian Development Outlook series, ADB provides quarterly reports on economic trends and policy developments in the Pacific. The Monitor welcomes contributions of policy briefs from external authors and institutions.