Malaysia has achieved high levels of growth, but must do more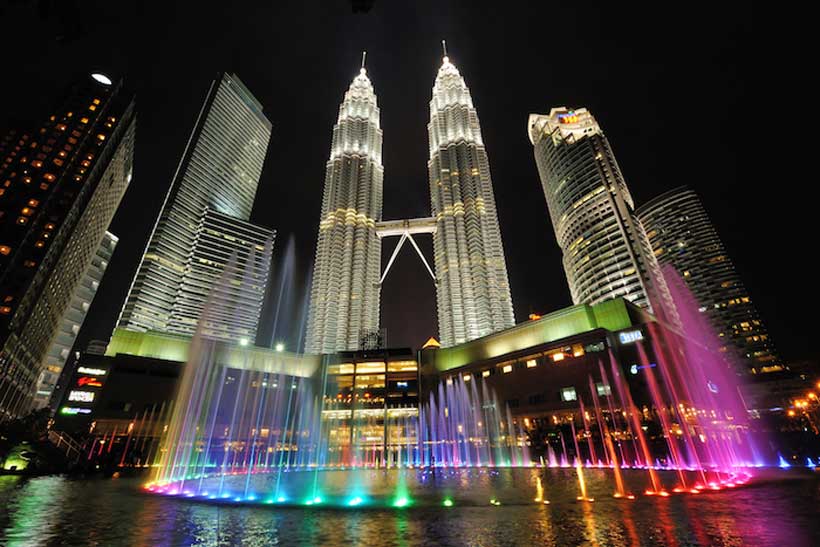 Malaysia's economic performance has been very successful, but public policy can do more to address social and governance challenges while making growth stronger, greener and more inclusive, according to a new report from the OECD.
The latest OECD Economic Survey of Malaysia discusses how boosting productivity and implementing new structural reforms can help Malaysia move up global value chains and reach its goal of achieving high-income country status by 2024. The Survey projects the economy will remain resilient, with growth just under 5% this year and next, but cautions that trade tensions, geopolitical uncertainties and weaker advanced economies are downside risks.
The Survey, presented in Putrajaya by OECD Deputy Secretary-General Masamichi Kono and Malaysia's Deputy Finance Minister Dr. Radzi Jidin, discusses the need to make public finances more sustainable, improve skills acquisition for all, strengthen integrity and boost productivity.
"Malaysia's economy is doing well, but the march toward high-income status will require further reforms," Mr Kono said. "The challenge facing policymakers today is not only to boost growth, but to improve the quality of growth. That will mean ensuring greater environmental protection and creating the conditions for the development of a more innovative and dynamic economy that promotes higher living standards for all."
To ensure sustainability of public finances, Malaysia will need to reform fiscal policy, the Survey said. This should include increasing the currently low level of tax revenue, notably by eliminating numerous tax exemptions, but also through improving efficiency of the tax system, broadening tax bases and increasing indirect tax revenue, in particular consumption-related taxes to reduce reliance on oil-related revenues. Strengthening fiscal accountability and improving budget process transparency and public debt management will also be necessary.
The Survey also underlines the need to further enhance integrity across the public sector. This could include ensuring greater transparency and more competition in public procurement processes, better accountability in the governance of state-owned enterprises, stronger regulatory frameworks for public-private partnerships and enhanced anti-corruption measures.
Malaysia faces substantial labour market imbalances and shortages of workers across the skills spectrum, with further difficulties expected under the impulse of automation and population ageing. Greater investment in education and training will be required to prepare the country for the future of work and help it move up the value chain. Adults need better access to up-skilling and re-skilling opportunities to ensure that their skills remain relevant, the Survey said.
Technological adoption is critical to boost productivity and transition to a high-income economy. Efforts should continue to attract foreign direct investment, promote entrepreneurship and uptake of new technology.
To make growth greener, the Survey says Malaysia can eliminate energy subsidies, in favour of targeted cash transfers. It also highlights the positive impacts of greater coordination of environmental policy at the sub-national level and points out the opportunity for greater use of environmental taxation, notably a carbon tax.
Renewables Account for Almost Three Quarters of New Capacity in 2019
The renewable energy sector added 176 gigawatts (GW) of generating capacity globally in 2019, marginally lower than the (revised) 179 GW added in 2018. However, new renewable power accounted for 72 per cent of all power expansion last year, according to new data released by the International Renewable Energy Agency (IRENA).
IRENA's annual Renewable Capacity Statistics 2020 shows that renewables expanded by 7.6 per cent last year with Asia dominating growth and accounting for 54 per cent of total additions. While expansion of renewables slowed last year, total renewable power growth outpaced fossil fuel growth by a factor of 2.6, continuing the dominance of renewables in power expansion first established in 2012. Solar and wind contributed 90 per cent of total renewable capacity added in 2019.
"Renewable energy is a cost-effective source of new power that insulates power markets and consumers from volatility, supports economic stability and stimulates sustainable growth," said IRENA Director-General Francesco La Camera. "With renewable additions providing the majority of new capacity last year, it is clear that many countries and regions recognise the degree to which the energy transition can deliver positive outcomes."
"While the trajectory is positive, more is required to put global energy on a path with sustainable development and climate mitigation – both of which offer significant economic benefits," continued Mr. La Camera. "At this challenging time, we are reminded of the importance of building resilience into our economies. In what must be the decade of action, enabling policies are needed to increase investments and accelerate renewables adoption."
Renewables accounted for at least 70 per cent of total capacity expansion in almost all regions in 2019, other than in Africa and the Middle East, where they represented 52 per cent and 26 per cent of net additions respectively. The additions took the renewable share of all global power capacity to 34.7 per cent, up from 33.3 per cent at the end of 2018. Non-renewable capacity expansion globally followed long-term trends in 2019, with net growth in Asia, the Middle East and Africa, and net decommissioning in Europe and North America.
Solar added 98 GW in 2019, 60 per cent of which was in Asia. Wind energy expanded by close to 60 GW led by growth in China (26 GW) and the United States (9 GW). The two technologies now generate 623 GW and 586 GW respectively – close to half of global renewable capacity. Hydropower, bioenergy, geothermal and marine energy displayed modest year on year expansion of 12 GW, 6 GW, 700 MW and 500 MW respectively.
Asia was responsible for over half of new installations despite expanding at a slightly slower pace than in 2018. Growth in Europe and North America increased year on year. Africa added 2 GW of renewable capacity in 2019, half of the 4 GW it installed in 2018.
Highlights by technology:
Hydropower: Growth was unusually low in 2019, possibly because some large projects missed their expected completion dates. China and Brazil accounted for most of the expansion, each adding more than 4 GW.
Wind energy: Wind performed particularly well in 2019, expanding by nearly 60 GW. China and the United States continued to dominate with increases of 26 GW and 9 GW respectively.
Solar energy: Asia continued to dominate global solar capacity expansion with a 56 GW increase, but this was lower than in 2018. Other major increases were in the United States, Australia, Spain, Ukraine and Germany.
Bioenergy: Expansion of bioenergy capacity remained modest in 2019. China accounted for half of all new capacity (+3.3 GW). Germany, Italy, Japan and Turkey also saw expansion.
Geothermal energy: Geothermal power capacity grew by 682 MW in 2019, slightly more than in 2018. Again, Turkey led with an expansion of 232 MW, followed by Indonesia (+185 MW) and Kenya (+160 MW).
Off-grid electricity: Off-grid capacity grew by 160 MW (+2%) to reach 8.6 GW in 2019. In 2019, off-grid solar PV increased by 112 MW and hydropower grew by 31 MW, compared to growth of only 17 MW for bioenergy.
Read the Highlights of the key findings and the full report.
South Sudan Economic Analysis Shows Growth Promise Amid Fragility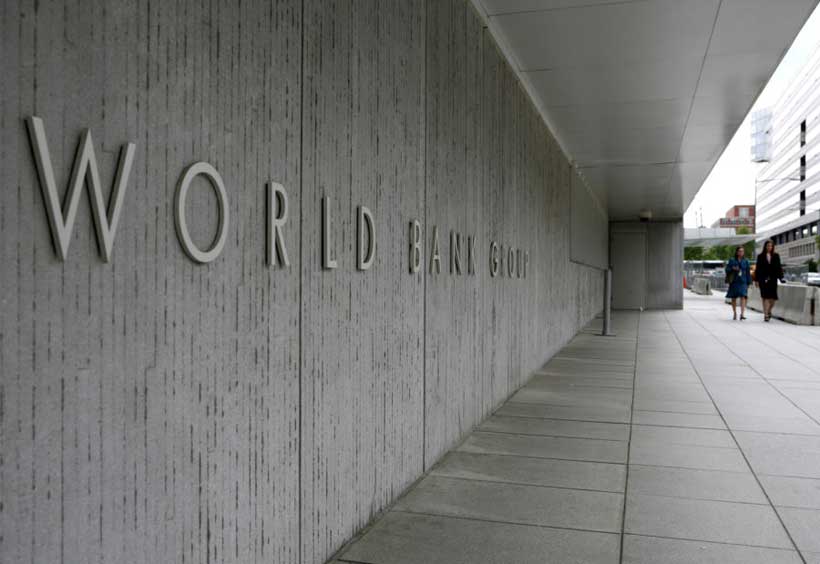 After a four-year contraction, South Sudan's economy appears to be recovering and reached 3.2 percent in FY18/19. However, according to the World Bank's latest Economic Update for South Sudan, the economy is still affected by high inflation which stood at 170 percent in October 2019. The report forecasts favorable economic outlook with growth expected to be in the range of 7.9 percent during FY2019/20 and exports projected to increase by 23 percent. However, the report cautions that a collapse of the peace agreement could push the economy back into recession over the same period.
According to the South Sudan Economic Update: Poverty and Vulnerability in a Fragile Environment, growth was mainly driven by positive movement in the oil sector, which recovered strongly. Dividends from the peace agreement also reduced conflict in certain regions across the country and led to a slight recovery in a few non-oil sectors. Growth in the oil and mining sectors was estimated at 10.7 percent, services sector is estimated to have grown by 0.4 percent, while agriculture is estimated to have contracted by 2.5 percent.
Despite the positive economic achievements, South Sudan remains among the poorest countries in the world and four out of five South Sudanese still live below the international poverty line of $1.90 per day. Hyperinflation, high debt burden, distortions in the foreign exchange rate market, challenges in budget execution, as well as sub-national conflict further exacerbate the situation.
"South Sudan has registered positive economic growth. However, in order for growth to have more impact on the lives of ordinary citizens, a significant portion must be reinvested in improving food security and basic service delivery," said Husam Abudagga, World Bank Country Manager for South Sudan.
According to the report, South Sudan could reach its economic and social ambitions by:
Addressing the underlying causes of conflict and restoring peace and stability;
Implementing comprehensive macroeconomic reforms, including measures to unify the exchange markets, reduce inflation, and diversify the economy;
Improving budget transparency and taking steps to provide timely and accurate information on revenue, spending, arrears, debt, and budget execution;
Increasing allocations and investment for service delivery, particularly in education, health, and rural development, necessary to improve resilience, reduce poverty, and build stock of human capital and avoiding a lost generation.
The World Bank's South Sudan Economic Update series aims to provide regular, comprehensive analysis of the South Sudanese economy. The report is intended to encourage constructive dialogue on public policies among the country's leadership and key stakeholders including development partners, academia, the private sector and civil society.
Less Than Half Pay for Media, News and Entertainment, But Willingness to Pay Is Rising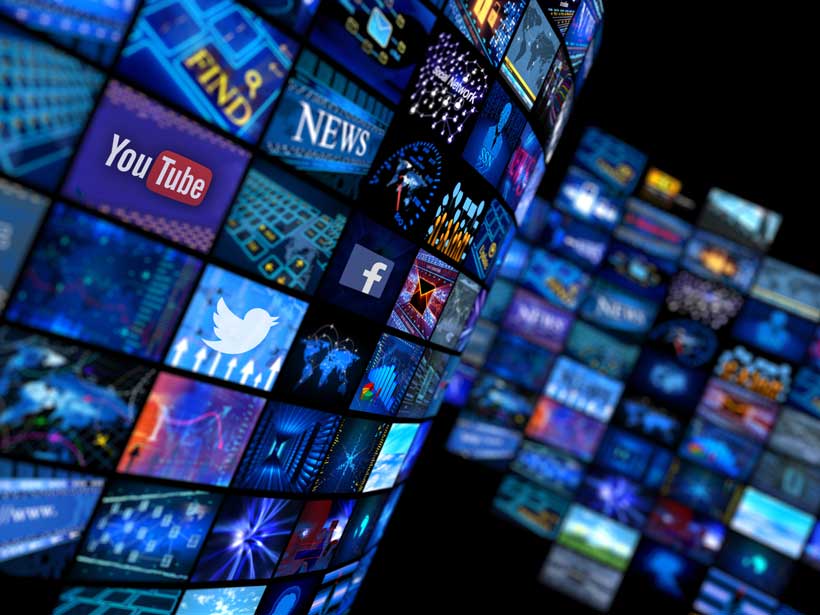 Less than half of consumers pay for media, with 16% paying for news and 44% paying for entertainment – but a willingness to pay is rising, according to new research published by the World Economic Forum.
Between 80% and 90% of consumers spend 24 hours reading, watching or listening to news and entertainment per week. Almost 60% of consumers have registered for a media service (free or paid) and have on average seven media services covering video, sport, gaming, music, podcasts, news and blogs. The study also highlights three strategic shifts in media – new payment architectures, the rise of podcasts and changing advertising environments.
"The current coronavirus challenge only emphasizes the indispensable role that media play in society today. With the value of content growing, the industry needs financial models that enable them to fulfil their social functions while still supporting widespread access to critical content. This can't happen in isolation: it requires dialogue, including with regulators, to find solutions that balance innovation, consumer welfare and corporate responsibility of every stakeholder in the media industry", said Kirstine Stewart.
The research is based on a survey, conducted for the Forum by Nielsen between early October and late November 2019, which asked more than 9,100 people in China, Germany, India, South Korea, the United Kingdom and the United States about their media consumption and payment habits and preferences. In addition, between May 2019 and January 2020 the World Economic Forum consulted around 100 executives from advertising, entertainment, news and other parts of the media industry about business strategies to attract and retain consumers – along with the implications these could have for society.
The consolidated findings show that, although the proportion of people paying for content may be small today, future willingness to pay is rising. Globally, those willing to pay in the future is 53% for news and 70% for entertainment.
Furthermore, two of the most dynamic global economies – China and India – show reasons for optimism. In China, 25% pay for news and 59% have at least one paid video or sport service, numbers may be explained by the greater prevalence of pay-per-use models in the country.
In India, consumers report a significant willingness to grow the number of news and entertainment services they pay for. Respondents say they are willing to pay for closer to three entertainment services and four news services, more than the maximum of between one and two services that most other countries report a willingness to pay for. This is juxtaposed with data from other countries, where consumers appear inclined to reduce their number of paid entertainment services, reporting preferences for a reduction in the number they have at present.
The findings also show that across countries young people (16-34) are more likely to pay for content. An average of 61% currently pay for entertainment and 17% for news, figures that are in both cases above the global averages in the general population. Looking at socioeconomic status, however, shows a greater presence of paid news subscriptions among higher income or higher status individuals. This suggests that concerns of emerging "information inequalities", where wealthier consumers have access to more or higher quality information, are very real.
With this in mind, the Forum's research considers the important question of who should be responsible for funding the production of content. On average, most consumers (55%) are aware that advertising can subsidise content creation. Yet almost half of respondents skip adverts whenever possible and almost three in four make efforts to reduce their exposure to it.
Although advertisers, consumers and governments each have a role to play in financing content, the survey results suggest that consumers expect governments to take a bigger role in supporting access to news than entertainment: 35% versus 18% respectively.
As these trends play out in an increasingly dynamic media environment, media companies are pursuing strategies to attract and retain paying consumers. The paper discusses the implications of moves into media by so-called "supercompetitors" in the digital economy.
These companies use content to drive value to other parts of their businesses and in doing so create opportunities and challenges for the industry. The Forum argues for further study of the impact of these actions on the media landscape and the wider economy and calls for an examination of how regulation could be used to balance innovation, consumer welfare and corporate responsibility more effectively.