EU announces €18.5 million additional package for Latin America and the Caribbean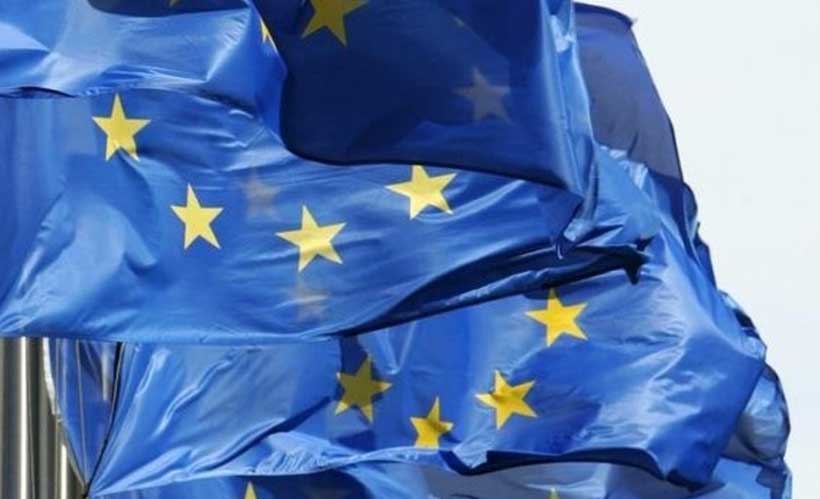 As numerous natural disasters threaten vulnerable communities in the Latin American and Caribbean region, the Commission has announced today new humanitarian funding of €18.5 million. This includes €15 million to support preparedness of local communities and institutions for natural disasters throughout the region: Central and South America, the Caribbean and Haiti. A further €2.5 million will support projects addressing violence, and €1 million for food assistance in Central America.
"Investing in disaster preparedness today saves lives tomorrow. The European Union has assisted the Latin American and Caribbean region in all major recent natural disasters, be it hurricanes, forest fires, floods or volcanic eruptions. Our new funding is part of efforts to help communities adapt to the effects of climate change and better prepared for the next crisis," said Christos Stylianides, Commissioner for Humanitarian Aid and Crisis Management.
Funding will boost local capacities to respond to emergencies, implement Early Warning Systems, and increase access to water, sanitation and hygiene. Communities supported include vulnerable ethnic groups living in rural or urban areas and disaster management institutions. Additionally, this support will provide food assistance to populations stricken by natural disasters and severe drought, and provide protection and basic assistance to communities affected by violence in Central America.
Including the latest announcement for Colombia last June, the European Union has allocated a total of €79.5 million in 2019 to support people in need in the region, of which €16 million for Disaster Preparedness and Prevention. Since 1994, the EU has provided over €1 billion in humanitarian assistance to Latin America and the Caribbean, focusing on the populations most affected by natural disasters and violence.
Background
Latin America and the Caribbean are among the world's most disaster-prone areas, being highly exposed to natural hazards such as earthquakes, volcanic eruptions, floods, tsunamis, landslides and droughts. Haiti continues to be among the top three countries most affected by extreme events in the last two decades.
Approximately three-quarters of the population live in at-risk areas, and one-third live in areas highly exposed to disasters in the continent. The urban poor are particularly vulnerable to natural disasters with high human and economic costs, affecting societies that suffer from significant inequalities.
Additionally, the El Niño phenomenon regularly causes catastrophic weather events such as droughts and floods with large humanitarian consequences. Vulnerable communities affected by protracted drought are in need of food assistance, livelihood recovery and resilience-strengthening measures.
In Central America, at least 487,000 people are internally displaced (IDPs) as a consequence of organised violence in the three most violent countries in the region (Guatemala, Honduras and El Salvador). Affected communities require protection as first priority, with specific attention to women and children who are the most exposed to threats and gender based violence.
European Solidarity Corps: Three years on
Tomorrow is the third anniversary of President Juncker's 2016 State of the Union announcement to set up a European Solidarity Corps, offering young people the opportunity to take part in a wide range of solidarity activities across the EU.
Since then, more than 161,000 young people between 18 and 30 have signed up to join the Corps, and the initiative has made a difference in many people's lives. Most of the activities funded offer opportunities to volunteer – individually or in teams. But young people can also benefit from traineeships and jobs. Moreover, young people themselves can set up solidarity projects where they initiate, develop and run activities to contribute to positive change in their community, while living abroad and gaining valuable skills.
Commissioner for Education, Culture, Youth and Sport, Tibor Navracsics, said: "We have achieved a lot in the last three years. In record time we put in place a new programme opening up opportunities for young people and organisations to support others, helping us build a more cohesive, caring society. I am proud to see so many young people eager to get involved and active in projects on the ground. Their enthusiasm is truly inspiring. This is why I have proposed to extend and strengthen the European Solidarity Corps after 2020."
Inclusion is one of the most common topics tackled by European Solidarity Corps projects but not the only one. Other topics are youth work, climate change, community development, citizenship, education and culture. Tens of thousands more opportunities are expected to be created in the following months and years in these fields. Moreover, one in three of the activities funded by the European Solidarity Corps are reserved for participants with fewer opportunities who face obstacles such as disabilities, educational difficulties, or economic, social or geographical obstacles.
For instance, in Latvia, a project entitled "A special place for special people" promotes the integration of young people with disabilities into the labour market by employing them and involving them in all the activities of a social enterprise café in Riga. In Greece, volunteers help protect the forest of Xylokastro and Derveni by taking care of watering and planting trees, as well as cleaning the forest paths. And in Sweden, through the project "Climate Awareness", volunteers learn about climate change and biodiversity by helping in the organic garden and ecovillage and participating in outreach activities. As an example of a project initiated by volunteers themselves, in Lithuania, five participants from a centre for disabled young people set up their own Solidarity Coffee project, enabling them to form new friendships and build personal connections with the wider community.
Background
In his State of the Union address of September 2016, President Juncker announced the creation of a European Solidarity Corps, providing opportunities for young Europeans to engage in solidarity activities and contribute to society as part of the Commission's broader strategy to invest in young people. The Corps responds to a real interest among young people to engage in social projects. In a Eurobarometer survey published in spring 2019, more than half of the young respondents said they had participated in volunteering activities or local community projects. Three in four stated that they had been engaged in organised movements or volunteering.
A mere 3 months after President Juncker's announcement, on 7 December 2016, the Solidarity Corps was launched, with the aim of having 100,000 young people taking part by the end of 2020. During an initial phase, eight different EU funding programmes were mobilised to offer volunteering, traineeship or job opportunities.
On 30 May 2017, the Commission put forward a proposal to equip the European Solidarity Corps with a single legal base, its own financing mechanism and a broader set of solidarity activities. The new Regulation came into force on 5 October 2018 and the Corps has its own budget of €375.6 million until 2020.
The first calls for proposals were launched in August and November 2018, creating some 20,000 new opportunities. Another call for proposals is currently open, with an application deadline of 1 October 2019, and is set to create another 7,000 opportunities. This call invites organisations with a quality label to apply for grants and set up projects for young people to volunteer, work or go on traineeships. Groups of young people can also apply to run a solidarity project themselves. Young people interested in taking part in a funded project can directly sign up on the European Solidarity Corps Portal.
On 11 June 2018, the Commission put forward its proposal for the European Solidarity Corps under the EU's next long-term budget 2021-2027, allocating €1.26 billion to enable about 350,000 young people to go on a solidarity placement over seven years.
The European Union continues to lead the global fight against climate change
The European Commission today adopted a Communication reaffirming the EU's commitment to accelerated climate ambition. Preparing for the Climate Action Summit by the United Nations Secretary General in New York on 23 September, the Commission recalls that the European Union has been at the forefront of global climate action, negotiating an inclusive international framework to respond to this challenge, while acting domestically with unity, speed and decisiveness. The EU has put concrete actions behind its Paris Agreement commitments, in line with the Juncker Commission priority of establishing an Energy Union with a forward-looking climate change policy.
Commission Vice-president for the Energy Union Maroš Šefčovič said: "With the Paris Agreement, for the first time all parties committed to reduce emissions. Now we must make sure these reductions are timely enough to avoid the worst of the climate crisis. The European Union will bring to New York the fruit of our work on the Energy Union: a realistic perspective of a climate-neutral Europe by 2050, backed by ambitious policies set in binding legislation. The EU has ensured that all sectors contribute to the transition. At the Climate Action Summit, we hope our plans will inspire other countries, and we hope to be inspired. Our message is simple: Europe delivers."
Commissioner for Climate Action and energy, Miguel Arias Cañete said: "The European Union has a powerful story to tell at the UN Climate Summit later this month. We are a global climate leader and our climate action is an outstanding example of delivery, including in the context of our Long Term Strategy process. The EU's approach is to ensure that climate ambition is not only about headline targets, but about actual delivery on our promises, about making sure that objectives will be fulfilled and emissions reductions will happen. As shown by the EU-wide survey published today, our approach has a very strong mandate from our citizens. I am proud to share these messages also in New York."
The European Union is the first major economy to put in place a legally binding framework to deliver on its pledges under the Paris Agreement and it is successfully transitioning towards a low emissions economy, with a view to reach climate neutrality by 2050. Ambitious climate action enjoys strong democratic support. According to the latest special Eurobarometer on climate change as published today, 93% of Europeans believe that climate change is a serious problem.
Moreover, the EU and its member states, true to their commitment to multilateral action rooted in science, are actively preparing to communicate by early 2020 a long-term strategy with the objective of achieving climate neutrality by 2050, as proposed by the Commission. The Commission presented its vision for a prosperous, modern, competitive and climate neutral economy in November 2018 and a large majority of member states endorsed this vision in June 2019. According to the Eurobarometer, 92% of Europeans supported making the EU climate-neutral by 2050. Under the Paris Agreement, all parties have to present a long-term strategy by 2020.
Background
The EU continues to deliver on its commitments:
The EU has the most comprehensive and ambitious legislative framework on climate action in place and it is successfully transitioning towards a low emissions economy, aiming at climate neutrality by 2050 – between 1990 and 2017 its greenhouse gas emissions were reduced by 23% while the economy grew by 58%.
The EU has already over-achieved its 2020 greenhouse gas emissions reduction target and has completed its unique binding legislative framework that will allow us to over-deliver on our climate targets for 2030. At the same time, the EU Adaptation Strategy has encouraged national, regional and local adaptation action since 2013.
Conscious that our emissions make up only around 9% of the global total, the EU is continuing its outreach and cooperation, financial and technical, to all partner countries. The EU remains the world's leading donor of development assistance and the world's biggest climate finance donor. Providing over 40% of the world's public climate finance, the EU and its Member States' contributions have more than doubled since 2013, exceeding EUR 20 billion annually.
Strong support from citizens
Ahead of the United Nations Climate Action Summit, the Commission carried out a special Eurobarometer on climate action and energy, which shows that in all EU Member States, citizens overwhelmingly support action taken to fight climate change, and want the EU and national leaders to increase their ambitions in this regard and strengthen Europe's energy security.
The Eurobarometer shows that 93% of Europeans believe that climate change is a 'serious problem', and 79% see it as a 'very serious problem'. Compared with the last Eurobarometer in 2017, climate change has overtaken international terrorism in being perceived as the second most serious problem facing the world today, after poverty, hunger and lack of drinking water.
The proportion of European citizens who have taken personal action to fight climate change has increased in all EU Member States to an EU wide average of more than nine in ten citizens (93%). The Eurobarometer results also show a demand for national governments to step up their own targets for energy efficiency and renewable energy (92%), and to give more public funding to renewable energy (84%). A strong majority of Europeans (72%) feel that reducing energy imports will have a positive impact on the economy and energy security, and 92% believe that EU must secure access to energy for all EU citizens.
EU leading in global agri-food trade
In a report published today, the EU confirms for yet another year its position as largest global exporter of agri-food products, with EU exports reaching €138 billion in 2018.
Agriculture products represent a solid share of 7% of the value of EU total goods exported in 2018, ranking fourth after machinery, other manufactured goods and chemicals. Agriculture and the food related industries and services together provide almost 44 million jobs in the EU. The food production and processing chain accounts for 7.5% of employment and 3.7% of total value added in the EU.
Phil Hogan, Commissioner for Agriculture and Rural Development said: "The increasingly market-oriented Common Agricultural Policy has made a decisive contribution to the EU's success in agricultural trade. The EU's reputation for having safe, sustainably produced, nutritious and quality products is a winning formula in the global marketplace. The Commission is here to assist producers in taking full advantage of opportunities around the globe, while always making sure that our more sensitive sectors are provided with sufficient safeguards."
The top five destinations for EU's agri-food products continues to be the United States, China, Switzerland, Japan and Russia, accounting for 40% of EU exports. In addition to negotiating trade agreements that provide further opportunities for EU farmers, the European Commission helps EU exporters to enter new markets and benefit from business possibilities through promotion activities, including high-level missions led by Commissioner Hogan. In 2018 and 2019, Commissioner Hogan accompanied by EU producers travelled to China, Japan and the United Arab Emirates.
Wines and vermouth continue to dominate the basket of exported products with spirits and liqueurs ranking second. Then come infant food and various food preparations, chocolate, pasta and pastry.
Regarding imports, the report concludes that the EU became the second biggest importer of agri-food products with €116 billion worth of imports. This brings the EU trade balance for this sector to a positive net of €22 billion.
The EU mainly sources three types of products: products that are not, or only to a small extent, produced in the EU such as tropical fruit, coffee and fresh or dried fruits (representing 23.4% of imports in 2018); products that are destined for animal feed (including oilcakes and soybeans – together 10.8% of imports); and products used as ingredients in further processing (such as palm oil).
Imports from the U.S. were the fastest growing in 2018, with an increase of 10%, which makes this country the EU's top supplier of agri-food products.
The full report also includes an overview of the trade performance of the EU's key partners (United States, China, Brazil, Japan, Russia) and their trade flows with the EU, as well as a chapter on trade and cooperation with Least Developed Countries (LDCs).