The Social-Strategic Revolution: Success for the Reluctant New Executive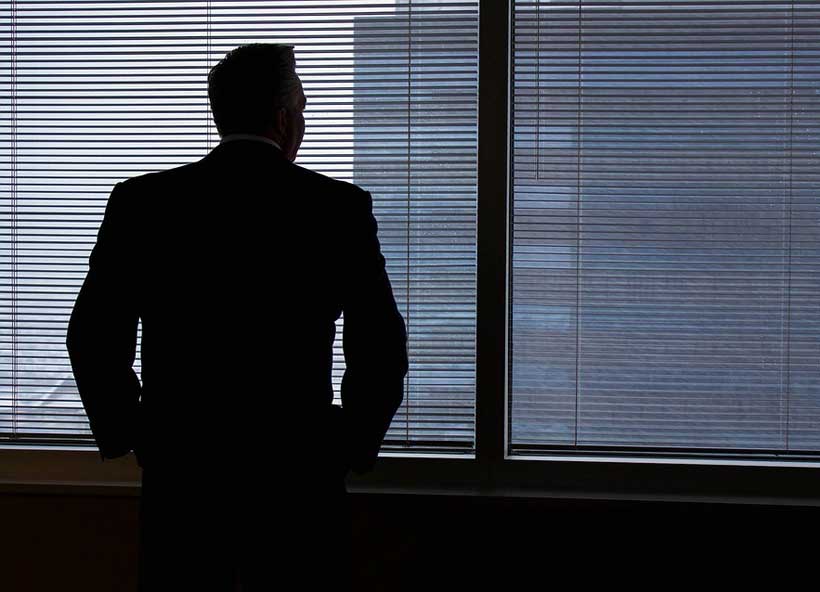 The one stable thing written about in today's job market more than any other subject is instability. For most people that fact has only been a horribly negative symbol of how difficult it is to build a career and remain happy in one place over a long period of time. The American baby boomer mythology of taking a job straight out of college and gradually climbing the corporate ladder from within the organization, ultimately retiring with a healthy pension and decades' worth of positive memories and experiences in one place is now largely just that: MYTH. If it was ever truly an accurate description of the American job market, or indeed the global arena, it certainly cannot describe the reality facing ambitious and aspiring young executives today. Most statistical surveys currently have people changing jobs every 4.6 years. Thus, the future is not about how to succeed simply as an executive. It is about knowing how to become a successful "new executive" in an unstable and ever-changing corporate world.
While most look at the above statistic with part fascination and part horror, a new executive has to focus on the silver lining buried deep within that perceived black cloud. People that look to move up the corporate ladder and satisfy their ambitions are more often than not voluntarily moving to other corporations because in today's world that ladder is best climbed from the outside rather than from within, from jumping in great leaps to other corporations rather than baby-stepping up a fading ladder within a single organization. When we add the fact that today's world is also marked much more by the merging and acquisition of companies, then the stock-raising downsizing of workforces make deft executive maneuverability a crucial new skill set.
The new executive has to stop lamenting this reality (because it isn't changing) and learn to embrace these cross-pollinations and fusions of industries by capitalizing on the opportunity that exists with their new skill sets and new ways of thinking. M+As are never perfectly smooth, never easily efficient in their transitions. The people who will succeed best are the ones who make their skill sets as transferrable, flexible, and adaptable as possible. After all, acquiring depth of knowledge of a new industry is far easier to achieve if you have the skill sets that do not live in dread fear of change and the disruption of routine. This is the new executive way of thinking. Success is no longer gained by just looking at the length of time a person has spent within a particular industry and thinking they have 'earned' promotion and power based on seniority and time served. At least, success is not determined this way in the best industries in the modern day.
Some may lament this as the death of mutual loyalty. In some ways, it may be just that. But one of the fundamental axioms of organizational life, and something the new executive must embrace, is that individuals do not harm companies or institutions. Sacrificing your own career trajectory or life goal timeline out of an antiquated sense of remaining true to a company is not just naïve. It is unnecessary. As humbling as it may be, any person can be replaced and an organization will move on without you. Take this not as a slap against your ego or an insult to your skills. Value it as the essential explanation as to why you make your career decisions based on you and you alone and what is best for your career. In the end, the only one guaranteed to serve your best interests is the one in the mirror. Indeed, that is also how you best serve a company: find the best fit for both you as an individual and the company as a corporate entity and add new value by bringing your experience and passion to the forefront.
Keep in mind that how the global economy has changed over time to create this fundamental switch in executive mentality and strategy is beyond "correction." The change is permanent. What matters is not to be disheartened by it but understand how to navigate these choppy corporate waters so that when you make one of those inevitable 4.6-year jumps you land successfully, effectively, and smoothly. This is the ultimate mission of the new executive in the 21st century. It is not trying to avoid the unavoidable organizational leaps, but figuring out what to expect and how to succeed after the leap is taken. Unfortunately, this latter process of overcoming these dangers, challenges, and obstacles is horribly under-addressed today. This is the knowledge gap needing to be addressed to better engineer future new executive success.
Changing jobs to pursue advancement is almost blasé in the modern corporate environment. Perhaps that is why there is so little information helping people navigate their executive careers post leap -. Instead, most of the literature focuses on what to do pre-leap. And let's make one thing perfectly clear before the inevitable counter-discussion begins: this is not just a 'millennial' problem. Job-hopping may indeed be the new normal for young professionals just getting into the job market. But when done properly it is arguably the most effective strategy for elevating up the corporate chain for any generation. Navigating the difficult corporate paths of the new executive, therefore, is just as relevant, if not more, for people aged 40-55. It is not just about those aged 25-40.
First and foremost, the new executive reaches for opportunity in cross-pollination career advancement by being an agent of change. After all, if a company had a problem it could solve in-house then it would have done so already. Thus, the entrance of a new executive into the leadership team is not just about new energy or new blood but most importantly it is about new thinking. It is an admission from the very beginning, before you even get there and put pictures on your desk, that there is something that needs fixing and you are meant to be a crucial part if not the significant piece to engineer those solutions.
This should be exciting for anyone with ambition. It can also be very scary. Most new executives enter their first day and quickly discover that the hornet's nest of problems hidden during their interviews is no longer hidden. People who felt the job should have been theirs. People moved from one division to another (not always voluntary) to make room for your arrival. People wondering why change is even necessary and if this is a judgment against them. People who will undermine new ideas (without even understanding how those ideas might improve things) just because their established routines are sacrosanct and they fear being pushed out of their comfort zones. If anything is true about a new executive, one thing is LAW: routines will be altered. This will always be both a wonderful opportunity and a hellacious problem-creator. Just remember that this is very fertile ground to prove yourself and lead your team to success. Creating solutions and new opportunities for those who have the drive, skills, and passion to succeed is the raison d'etre for the new executive.
This axiom of opportunity also lies at the heart of most of the turmoil new executives face when entering a new corporate scene. Disruption of routine is akin to starting an unwanted revolution for most. Every new executive needs to be aware of how that is seen by the members of his/her new team. YOU know what you intend to do. YOU are certain you will be bringing much needed success, innovation, and efficiency. YOU have no doubts that the company and employees alike can benefit from these changes. But those statements can contain one small detail that is fatally flawed if the new executive is not careful. It presumes that everyone in the office can easily connect to your vision and then will wish to match the energy, vision, and ambition you are bringing to the table. Unfortunately, that is usually not the case. Far from it. Thus, the first immediate challenge a new executive must overcome is making those important connections so that your new team's desire matches you step-for-step and it can see what you see. This is a key part of the initial success strategy a new executive must introduce. Your revolution must be a social-strategic one. Failure at this first stage ultimately means your revolution never gets off the ground. Which, sadly, means your executive career won't either.
The Economic Conundrum of Pakistan
The State Bank of Pakistan (SBP) is due to convene on 20th September 2021. The Monetary policy Committee (MPC) will be announcing its policy rate after retaining it since March 2020. As the world deals with the uncertainty of the delta variant along with the dilemma between inflation and growth, it is a plenary to watch as Pakistani policymakers would join heads to decide the stance on the economic situation. However, the decision would be a tough one. Primarily because the mixed signals could either lead to burgeoning inflation and subsequent financial deterioration or they should guide the central bank to strangulate the growth prematurely. Either way, the policymakers would have to be cautious about the degree of inclination they lean to each side of the argument – economic contraction or growth with inflation.
A poll conducted by Topline Research shows that about 65% of the financial market participants expect status quo; the MPC to maintain the policy rate at 7% to further accommodate economic growth. Pakistan has barely mustered a 4% growth rate after the contraction of 0.4% last year. In this regard, Mr. Mustafa Mustansir, head of Research at Taurus Securities, stated: Visible signs of demand-side pressure are still quite weak. In another survey conducted by Policy Research Unit (PRU): a policy advisory board of the Federation of Pakistan Chamber of Commerce and Industry (FPCCI), 84% of the market participants believe there will be no change in the policy rate. The sentiment implies that the researchers and the business community don't expect a rate hike in this week's policy meeting.
However, the macroeconomic indicators paint a bleak picture for Pakistan's economy: warranting a tougher policy response. The external trade figures released by the Pakistan Bureau of Statistics (PBS) project a debilitating situation for the national exchequer. According to the data, Pakistan's trade deficit has increased to $7.5 billion in the first two months (July-August) of the fiscal year 2021-22. The deficit stands at $4.1 billion: 120% higher than the same period last year. Due to the accommodative policies implemented by the government of Pakistan, the trade deficit has already climbed 26% up to the annual target of $28.4 billion, set in the fiscal budget 2021-22. Despite excessive subsidies, the bi-monthly exports have only grown by 28% to stand at $4.6 billion. And while it is an increase of nearly a billion dollars compared to the same months in the preceding year, the imports have more than perforated the balance of payments.
During the July-August period, the imports have grown by a whopping 73% to stand at $12.1 billion: 22% of the annualized target. What's more worrisome is the fact that despite a free-float currency mechanism, the exports have failed to turn competitive in the global market. According to the data released by PBS, Pakistan's exports have dropped from their previous levels for three consecutive months. And despite a 39% net currency depreciation in the past three years, the exports continue to drift sluggish around the $2 billion/month mark. Yet, the imports are accelerating beyond expectation: clocking a 95% increase last month alone. Clearly, something is not working.
Moreover, while the forex reserves with the State Bank stand at a record high of around $20 billion, the rapid depreciation in the rupee is gradually damaging the financial viability of Pakistan. According to Mettis Global, a web-based financial data and analytics portal, the rupee recently slipped to its all-time low of 168.95 against the greenback. While the currency reserves are at their peak, the rupee continues its losing streak as the State bank has refrained from intervening in the forex market to artificially buoy the currency. Primarily because the IMF program stands contingent on letting the rupee float and find equilibrium. As a result, the rupee is touted to breach the 170 rupees against the US dollar mark by next month. The bankers around Pakistan have urged the State Bank for an intervention to put an end to "abnormal volatility in spite of increased reserves." However, an intervention seems highly unlikely as the SBP Governor, Dr. Reza Baqir, already warned regarding currency devaluation in the last policy meeting: citing supply constraints, debt repayments, and increased imports as primary reasons for the temporal slump.
Nonetheless, almost 10% of the market participants, according to the survey, expect a rate hike of 50 basis points in the policy rate to hedge against inflation. Furthermore, analysts at Topline Securities expect a hike of 25 basis points to counter "vulnerabilities in the current account and control inflationary pressures." Regardless of the prudent beliefs in the market, however, a few players actually believe that a rate cut of 50-100 basis points is plausible in the meeting. They argue that while the Consumer Price Index (CPI) – a national inflation measure – refuses to let down, the core inflation of Pakistan has dropped perpetually down to 6.3% in August. A stratum of the business community, therefore, also believes that the policy rate should be gradually brought down to 5% to match the regional dynamics.
I somehow find this notion ironic, as the government has already doled billions of dollars in subsidies, provided lucrative loans, and slashed taxes periodically. Yet, the exports have stayed relatively redundant. While it may not be the most effective time to hike the policy rate and tighten the monetary policy, in my opinion, a cut in the policy rate would be detrimental – catastrophic for the current account and incendiary for prevailing inflation.
Global Revolution in the Crypto World: Road to Legalization
The raging popularity of virtual currencies is hardly unheard of in today's day and age. If not by the damning crackdown in China, price swings in cryptocurrencies – especially bitcoin – are definitely deemed perpetual and inherent: unlikely to go away. And while the volatility does bring along a unique thrill to retail investors, the experienced pundits of the financial world are expectedly skeptical. Regardless of the apparent discomfort and resistance to tap into the pool of virtual currencies, policymakers across the world are aware that the future is digital. Therefore, while digital fiat seems to be the direction of most developed economies to counter the decentralized giants, the economic gurus are preparing to harness the mania on another front as well – before the craze overtakes the globe.
The first – and most popular – cryptocurrency is undoubtedly bitcoin. In the aftermath of China's crackdown on mining activities, bitcoin lost more than half of its valuation. However, acceptance around the world in the past few weeks has helped the currency to buoy past the slump. Bitcoin currently stands at a market cap of $863.8 billion: flirting with the $46,000 mark. Naturally, the rest of the crypto world flows in tandem as fanatics have placed bets for the currency to breach the $50,000 psychological mark again in the following months. However, the rally is largely attributed to the blooming acceptance by governments around the world; something the officials were wary of to avoid risks and uncertainty. However, I still don't understand the change of perception given the market is more volatile than ever.
Last week's headlines were all about El Salvador and its adoption of bitcoin as a legal tender. The fiasco that followed was hardly a surprise. Though the incident bolstered the crypto critics, the event projected nothing that was a mystery before the launch. A glitch in the virtual wallet, called "Chivo Wallet," was one of the countless impediments that had already been warranted as risky by economists around the globe. While the problem was resolved in a matter of hours, the price of bitcoin nosedived by 19% from the 4-month high of $53,000. President Nayib Bukele boasted about "buying at a dip" yet overlooked a crucial aspect from a broader perspective. He failed to realize that a minor glitch in his small nation was significant enough to send the currency spiraling; that in mere hours, billions of dollars were wiped from the global market. All because the app couldn't appear on the designated platforms for a few hours.
What happened in El Salvador is a vital example to analyze. The resulting confusion is exactly why a passage of regulation is being placed. If the domestic and international markets are to rely upon cryptocurrencies in the near future, then the need for a detailed framework becomes even more amplified.
Recently, Ukraine became the fifth country in weeks to legalize bitcoin. However, while the Ukrainian parliament adopted a bill to legalize the cryptocurrency, regulations are put into place to handle its precarious and volatile nature. Unlike the loose move by El Salvador, Ukraine did not facilitate a rollout of bitcoin as a form of payment. Moreover, the parliament has refrained from placing bitcoin on an equal footing with Hryvnia – Ukraine's national currency. Primarily because adding another currency prone to unprecedented and wild swings in value could prove complex in policymaking matters including drafting fiscal budgets and taxation planning. And while Kyiv is pushing to lean further into bitcoin to gain more access to global investment, the authorities are prudent. Therefore, unlike the brazen entry by El Salvador, the Ukrainian authorities are underscoring a strategy to learn about the crypto world before bitcoin is etched into Ukrainian law forever.
Meanwhile, the United States is proving rather stringent against the rise of bitcoin – and the crypto world – as nightmares of another financial crisis are caging a progressive adoption. The lawmakers are already vigilant to put braces on the market before it blooms beyond control. The Infrastructure Bill recently passed by the senate provides a hint of direction being adopted by the US legislators. The tax provision, estimated to collect $28 billion over a decade, has been placed as a regulation of the crypto market that stands at a valuation of $2 trillion. The Treasury directives are driven to mobilize the Internal Revenue Service (IRS) to tax crypto brokers while monitoring mandated reporting requirements. The goal is obvious: gradually tighten the screws before regulating the uncharted territory as any other capital market. However, the bill is purposefully vague regarding market actors deemed as brokers under the new law. Naturally, the frenzy follows as miners are left scrambling to define the meaning of a broker in an extremely complex and unorthodox market mechanism. It is clear that prominent lawmakers, like Senator Elizabeth Warren, are the main driving forces to put a leash on the emerging market.
Furthermore, the US Security and Exchange Commission (SEC) has been vocal about Treasury's long-awaited intervention in the crypto market. Allegedly the virtual currencies have come across as a key tool for tax evasion in the United States. Therefore, much of the lobbying to amend the tax provision in the infrastructure bill is to limit the strictness of application rather than simplifying the vague terminologies. Moreover, the Treasury Department has also been active in discussing the financial stability of Stablecoin – crypto assets pegged to the US dollar and other fiat currencies. While extreme volatility is not a risk in this scenario, the Federal agencies – particularly the Financial Stability Oversight Council (FSOC) – have been keen to set tougher regulations over the market with more than $120 billion in circulation. The move has been swift since the tax provision made its way into the Senate debate. The main intent to regulate stablecoin – particularly Tether – is to harness the market, primarily because the sector acts as an unregulated money market mutual fund holding massive amounts of corporate debt. A plunge in price is enough of a spark to send ripples through the fixed income markets: posing a financial threat to the entire market. Thus, the FSOC is touted to be mobilized soon to probe and regulate the market as it continues to grow.
The crypto world has been cited by global lenders such as IMF as a haven for money laundering and tax frauds. Such tags could lead to negative credit ratings and ineligibility to gain investment and aid packages, especially when debt-ridden countries like El Salvador dabble along without any fixed legal framework. However, with broader regulation, like the steps taken by the US and Ukraine, the risk could be minimized. Another area is to initiate with experienced investors before gradually easing market restrictions for retail investors. A prime example is Germany which recently allowed institutional investors to invest as much as 20% of their holdings in bitcoin and other crypto-assets. While the portion still congregates to billions of dollars, such deft institutional investors are trained enough to manage and monitor trillions of dollars in a vast array of capital markets. Moreover, such large-scale institutional investment firms already have strict regulatory requirements and thus, by default, are bound to consciously maintain conservative holdings.
In my opinion, the crypto market is the financial future of the technological utopia we aspire to build. The smart choice, therefore, is to learn the system down to its spine. Correct the loopholes and irregularities while monitoring experienced professionals participating in an open market. Sketch and amend the legalities and a financial framework along the way. And gradually let the market settle as second nature.
CPEC: Challenges & Future Prospects
Global economy paradigm is shifting from the West to the East while China is torch bearer in this context with it's master stroke OBOR project. The beauty of this unique project is that it provides a new trade corridor and a new route to at least 60 countries. If we make an educated guess, then about 80% of the world population would get benefit from this project. This project can be divided into "Silk Road economic belt" and Maritime silk road". For disbursement of funds, five financial institutions are opened so that the complete burden should not fall on China. Now it has been a proven fact that the US, few Western countries and India are lobbying and conspiring against the OBOR project.
The most important project of this initiative is CPEC as it gives China access to the most important geo-strategic location of Gwadar that had always been dream of Russia and NATO for their strategic, military and economic interests in the region. The only project which gives landlocked countries access to the sea. CPEC certainly can be game changer due to its potential of creating mass industrial productivity, exports, and job creation not only for Pakistan but for entire South Asian region.
Due to various factors, there are always chances that mistrust may prevail among Pakistan and China, which can have a direct impact on Pakistan's economy. The economy plays a fundamental role in the development and strengthening of any country, but unfortunately, Pakistan was unable to stabilize this sector for decades. As soon as the situation becomes better, another incident of unrest happens. Attacks like the Dasu hydropower plant in Khyber Pakhtunkhwa or like Serena Hotel Quetta are preplanned efforts of our enemies like India to destabilize the project. Although, it has been accepted by Chinese think tanks on various occasions that the security situation has improved in Pakistan during the recent few years.
Luckily, due to the US withdrawal from Afghanistan, Indian investment is also dying. There is no doubt that the economic stability that Pakistan will achieve after the completion of CPEC cannot be digested by an eternal enemy like India. India is intensifying its covert operations against CPEC, as its discomfort is growing day by day with the cozying Pak-China relations. Modi's government believes that once operational, CPEC will reduce its sphere of influence in Central Asia, IIOJ&K, and Afghanistan. The terrorist network formulated in Afghanistan to create unrest in Pakistan under the garb of diplomatic activities has also been jeopardized. As CPEC passes through Gilgit-Baltistan which India claims as a disputed territory but their claim was rejected out rightly by Pakistan and China. Now India may try to reinstate its sleeper cells inside Pakistan to disrupt CPEC.
CPEC in particular offers a win-win situation for participating nations and it has a strong component of social development, poverty alleviation, and demographic uplift, unlike similar programs offered by other international donors. CPEC would not impact its balance of payments of Pakistan at any stage. The payment schedule is very relaxed. It's about geo-economics and the establishment of a non-exploitable economic system. Another point is that CPEC is a transparent project with all its details present on its websites. The projects of CPEC are not only confined to specific areas but its network is present in the whole of Pakistan.
Although, it's correct that Pakistan has a risky security environment, but Pakistan has taken various positive steps in this regard like raising two "Security Divisions" in Pakistan Army, incorporating special paramilitary forces, increasing intelligence apparatus, and improving local police networks.
There are eight main core areas linked with CPEC which are 'integrated transportation system', 'information network infrastructure', cooperation in 'energy related' fields, 'trade and industrial parks', 'agricultural development and poverty alleviation, 'tourism', 'social development and non-government exchanges' and lastly 'financial cooperation'. CPEC is now attracting other countries around the world who are also expressing their desire to join it.
In present circumstances, the CPEC projects must be completed as soon as possible so that Pakistan's geographical location can be truly exploited. Our narrative building part is weaker in International media as India and other lobbies are floating a huge bulk of anti-CPEC stories with fake facts and figures, we have to give proper rebuttal and our side of the story must be backed with verified facts and figures. Another point to be focused on is that a prosperous Balochistan would strengthen CPEC's foundation. This is a real game-changer and we have to engage maximum countries of the world in this project to get moral, social, and financial support.