The Social-Strategic Revolution: Success for the Reluctant New Executive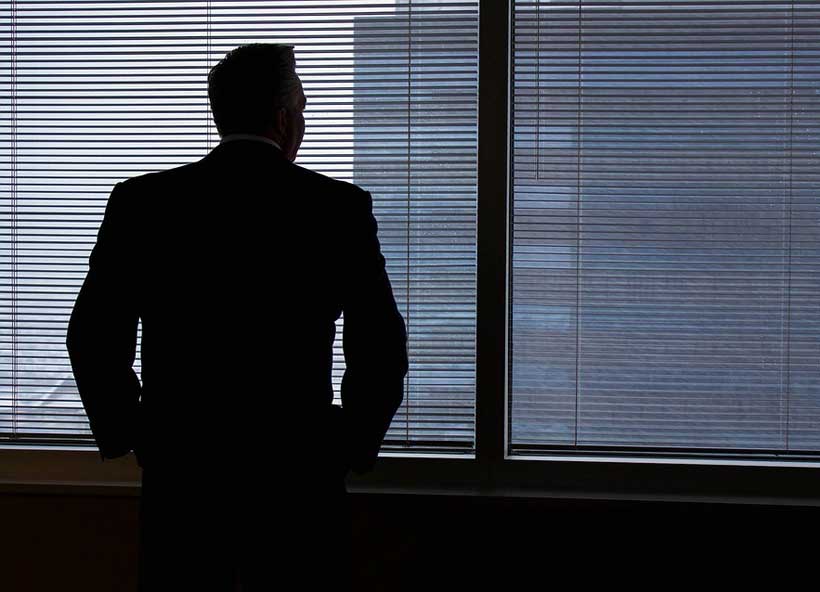 The one stable thing written about in today's job market more than any other subject is instability. For most people that fact has only been a horribly negative symbol of how difficult it is to build a career and remain happy in one place over a long period of time. The American baby boomer mythology of taking a job straight out of college and gradually climbing the corporate ladder from within the organization, ultimately retiring with a healthy pension and decades' worth of positive memories and experiences in one place is now largely just that: MYTH. If it was ever truly an accurate description of the American job market, or indeed the global arena, it certainly cannot describe the reality facing ambitious and aspiring young executives today. Most statistical surveys currently have people changing jobs every 4.6 years. Thus, the future is not about how to succeed simply as an executive. It is about knowing how to become a successful "new executive" in an unstable and ever-changing corporate world.
While most look at the above statistic with part fascination and part horror, a new executive has to focus on the silver lining buried deep within that perceived black cloud. People that look to move up the corporate ladder and satisfy their ambitions are more often than not voluntarily moving to other corporations because in today's world that ladder is best climbed from the outside rather than from within, from jumping in great leaps to other corporations rather than baby-stepping up a fading ladder within a single organization. When we add the fact that today's world is also marked much more by the merging and acquisition of companies, then the stock-raising downsizing of workforces make deft executive maneuverability a crucial new skill set.
The new executive has to stop lamenting this reality (because it isn't changing) and learn to embrace these cross-pollinations and fusions of industries by capitalizing on the opportunity that exists with their new skill sets and new ways of thinking. M+As are never perfectly smooth, never easily efficient in their transitions. The people who will succeed best are the ones who make their skill sets as transferrable, flexible, and adaptable as possible. After all, acquiring depth of knowledge of a new industry is far easier to achieve if you have the skill sets that do not live in dread fear of change and the disruption of routine. This is the new executive way of thinking. Success is no longer gained by just looking at the length of time a person has spent within a particular industry and thinking they have 'earned' promotion and power based on seniority and time served. At least, success is not determined this way in the best industries in the modern day.
Some may lament this as the death of mutual loyalty. In some ways, it may be just that. But one of the fundamental axioms of organizational life, and something the new executive must embrace, is that individuals do not harm companies or institutions. Sacrificing your own career trajectory or life goal timeline out of an antiquated sense of remaining true to a company is not just naïve. It is unnecessary. As humbling as it may be, any person can be replaced and an organization will move on without you. Take this not as a slap against your ego or an insult to your skills. Value it as the essential explanation as to why you make your career decisions based on you and you alone and what is best for your career. In the end, the only one guaranteed to serve your best interests is the one in the mirror. Indeed, that is also how you best serve a company: find the best fit for both you as an individual and the company as a corporate entity and add new value by bringing your experience and passion to the forefront.
Keep in mind that how the global economy has changed over time to create this fundamental switch in executive mentality and strategy is beyond "correction." The change is permanent. What matters is not to be disheartened by it but understand how to navigate these choppy corporate waters so that when you make one of those inevitable 4.6-year jumps you land successfully, effectively, and smoothly. This is the ultimate mission of the new executive in the 21st century. It is not trying to avoid the unavoidable organizational leaps, but figuring out what to expect and how to succeed after the leap is taken. Unfortunately, this latter process of overcoming these dangers, challenges, and obstacles is horribly under-addressed today. This is the knowledge gap needing to be addressed to better engineer future new executive success.
Changing jobs to pursue advancement is almost blasé in the modern corporate environment. Perhaps that is why there is so little information helping people navigate their executive careers post leap -. Instead, most of the literature focuses on what to do pre-leap. And let's make one thing perfectly clear before the inevitable counter-discussion begins: this is not just a 'millennial' problem. Job-hopping may indeed be the new normal for young professionals just getting into the job market. But when done properly it is arguably the most effective strategy for elevating up the corporate chain for any generation. Navigating the difficult corporate paths of the new executive, therefore, is just as relevant, if not more, for people aged 40-55. It is not just about those aged 25-40.
First and foremost, the new executive reaches for opportunity in cross-pollination career advancement by being an agent of change. After all, if a company had a problem it could solve in-house then it would have done so already. Thus, the entrance of a new executive into the leadership team is not just about new energy or new blood but most importantly it is about new thinking. It is an admission from the very beginning, before you even get there and put pictures on your desk, that there is something that needs fixing and you are meant to be a crucial part if not the significant piece to engineer those solutions.
This should be exciting for anyone with ambition. It can also be very scary. Most new executives enter their first day and quickly discover that the hornet's nest of problems hidden during their interviews is no longer hidden. People who felt the job should have been theirs. People moved from one division to another (not always voluntary) to make room for your arrival. People wondering why change is even necessary and if this is a judgment against them. People who will undermine new ideas (without even understanding how those ideas might improve things) just because their established routines are sacrosanct and they fear being pushed out of their comfort zones. If anything is true about a new executive, one thing is LAW: routines will be altered. This will always be both a wonderful opportunity and a hellacious problem-creator. Just remember that this is very fertile ground to prove yourself and lead your team to success. Creating solutions and new opportunities for those who have the drive, skills, and passion to succeed is the raison d'etre for the new executive.
This axiom of opportunity also lies at the heart of most of the turmoil new executives face when entering a new corporate scene. Disruption of routine is akin to starting an unwanted revolution for most. Every new executive needs to be aware of how that is seen by the members of his/her new team. YOU know what you intend to do. YOU are certain you will be bringing much needed success, innovation, and efficiency. YOU have no doubts that the company and employees alike can benefit from these changes. But those statements can contain one small detail that is fatally flawed if the new executive is not careful. It presumes that everyone in the office can easily connect to your vision and then will wish to match the energy, vision, and ambition you are bringing to the table. Unfortunately, that is usually not the case. Far from it. Thus, the first immediate challenge a new executive must overcome is making those important connections so that your new team's desire matches you step-for-step and it can see what you see. This is a key part of the initial success strategy a new executive must introduce. Your revolution must be a social-strategic one. Failure at this first stage ultimately means your revolution never gets off the ground. Which, sadly, means your executive career won't either.
All About Soybeans and the 5 Highest Soybean Producing Countries in the World
Eating a balanced diet is one way to maintain health and a healthy lifestyle. The recommended balanced diet has a proportion of 4 healthy 5 perfect meals consisting of staple foods, side dishes, vegetables, fruit and milk or carbohydrates, proteins, vitamins, minerals and fats. Of the 5 compositions, the five components are easily found, including protein. The protein we consume can neutralize toxins in the body, help carry out the body's metabolism and it can maintain fluids in body cavities (Ajeng, 2021). One type of protein that is most easily found in everyday life is food derived from processed soybeans. Soybean is one type of legume that contains protein so that it is used as a protein source that is easily found by the public. Soybeans are consumed in almost all countries in the world, although these countries do not produce soybeans independently but can export from other countries that are soybean producers. Each country has a unique product from soybean. For example, in Indonesia, soybeans are processed into tempeh, tofu, soy sauce and milk. While in Japan soybeans are processed into traditional foods natto, sauces such as miso and shoyu.
Due to the high demand for soybeans in each country, some countries are unable to meet the domestic supply of soybeans, so the option that can be done is to export soybeans from other countries. There are 5 countries that are known as the highest soybean producers in the world, the five countries are:
Brazil
Brazil has the advantage that the climate and soil are very suitable for growing soybeans. So that the Brazilian government continues to expand the land used to increase soybean production every year. Based on World Atlas data, Brazil is listed as the largest soybean-producing country in the world with a total supply of soybeans produced reaching 124 million metric tons in 2019-2020 (Pratomo, 2022). And in 2020/2021 Brazil can hold 37% of world soybean production beating the United States (USA) which is in second position as the highest soybean producing country in the world.
United States of America (USA)
The majority of farmers in America grow soybeans because the large land is supported by suitable climate. American soybean production reached 96.79 million metric tons.
Argentina
Furthermore, the third country as the largest soybean supplier is Argentina. Soybean production reached 51 million metric tons. Argentina itself does not consume soybeans, soybean production is mostly imported and soybean commodities account for 31.8% of Argentina's import income. Considering that soybean is Argentina's main import commodity, the government has conducted a lot of research to increase its soybean production (Nur Aini, nd).
China
The fourth position is held by China with soybean production reaching 19.6 million metric tons in 2020/2021. However, despite having a fairly high soybean production, China is also one of the importing countries for soybeans to meet domestic soybean needs.
India
Then the last one in fifth position is India with soybean production reaching 11.9 million metric tons in November 2021. This puts India in the second largest position in Asia as well as contributing 3.9% of global production.
Soybean itself has 4 types, namely white soybeans, black soybeans, yellow soybeans and edamame. Each type of soybean has a function as a raw material for different processed products. Some examples of processed soybeans include: the first is tempeh, tempeh is one of the processed products from soybeans which is made through the process of fermenting a type of fungus in the process of making this tempeh, namely Rhizopus oligosporus. The process of making tempeh is initially carried out by boiling the soybeans for some time then soaking them overnight, adding yeast, packing them and letting them sit for + 48 hours. Tempe is a product that is sensitive to temperature, so in its manufacture it is necessary to pay attention to the amount of yeast added to the temperature. Then the second is tofu, tofu is made from soybeans that are soaked for + 6 hours and then mashed, filtered, the dregs are taken and the remaining water is boiled at a temperature of 70-80 °C then certain ingredients are added to produce a tofu precipitate so that the tofu can be pressed to reduce the water content in the tofu. Then the third is natto, natto is also a fermented product from soybeans. How to make natto, soybeans are washed and soaked for about 12-20 hours so that their size increases. Then the soybeans are steamed for 6 hours. If you use a press pot, the time can be less. The next stage, soybeans are mixed with Bacillus Subtilis bacteria. During this process, cleanliness must be maintained to avoid dirt and other bacteria. Then the mixture was fermented at a temperature of 40 °C for 24 hours. Then the natto is cooled for about a week until it forms fibers (Widya, 2017). And lastly, there is also processed drinking product from soybeans that is easily found in various countries, namely soy milk. Making soy milk is quite easy. First, soak the soybeans for 8 hours, wash and remove the skin. Then the clean soybeans are mashed, filtered and boiled over medium heat. During the boiling process, sugar, vanilla, or other flavors can be added according to taste. In addition to the four types of food and drink above, there are many other processed foods that can be made from soybeans. In fact, apart from being processed food that can be consumed by humans, soybeans can also be processed into animal feed and biodiesel.
With the many benefits that soybeans have as raw material for processed food and animal feed, it is hoped that in the future the soybean needs from every country can be fulfilled because it is estimated that soybean demand will always increase every year. With the proper handling process, it is hoped that in the future countries that can produce soybeans with good quality will emerge so that they can improve the economy of the country and meet the world's supply of soybeans.
Economic Challenges as the Fundamentals of China's Fiscal Issues
China's Central Comprehensive Deepening Reform Commission (hereafter referred to as the Reform Commission) has recently highlighted the issue of fiscal and taxation system reform. The Reform Commission mandates that the sub-provincial fiscal system carry out the reform strategy outlined in the "14th Five-Year Plan", where it is recommended to adhere to the essential concepts of improving inter-governmental fiscal relations. This system will come in place right after the central and local tax-sharing system's principle and shall follow the Party Central Committee's centralized and unified leadership. These would include clarifying fiscal powers and expenditure responsibilities, rationalizing inter-governmental relations, improving the transfer payment system, establishing and improving the financial system adjustment mechanism, and standardizing financial management. The purpose is to consolidate the local governments' risk prevention and control responsibilities at all levels. By improving the long-term mechanism for preventing and resolving hidden debt risks, this reform would resolutely curb the rising trend of hidden debt. While strictly investigating illegal debt financing, financial discipline is necessary to maintain financial law and order to improve accounting supervision mechanism.
According to the researchers at ANBOUND, the proposed fiscal reform is a long-term strategy with specific economic context and implications. Although the "core framework of the tax-sharing system" and the "basic principles of intergovernmental fiscal relations" are still adhered to, the reform is not necessarily a fundamental change. The central and local fiscal and tax distribution patterns, established by the tax-sharing system have not changed much. It seems doubtful that the current fiscal framework might yield economic gains. This framework is about releasing institutional resources to promote financial growth.
In the wake of the COVID-19 pandemic, this structural fiscal reform will help address local fiscal crises. Meanwhile, such reform will enhance fiscal resilience as economic stress mounts, promising economic stability and risk hedging. The emphasis on local risk hedging, fiscal discipline, and other issues highlights that local governments are increasingly restrictive on general budgets, including fiscal spending and fiscal leadership.
The evolution and reform history of the recent Chinese fiscal system, including its tax-sharing system reform, states that almost every fiscal reform was implemented under pressure. These difficulties are in the form of increased fiscal revenue and expenditure, as well as fiscal and tax resources depletion. The same applies to this proposed reform of the sub-provincial fiscal system. From the "13th Five-Year Plan" to the "14th Five-Year Plan", the sub-provincial fiscal system has been proposed as a major reform task. This proposal was brought about as a result of the slowdown in economic growth, increasing local financial pressure, and heavy government debt. The concern is not only the consequences of the reform of the tax-sharing system but also the institutional collision of the local government's expectation to increase fiscal expenditure to promote regional economic growth. The fundamental issue is the continuous deterioration of fiscal revenue and expenditure under the downward pressure on the economy.
There are several factors that will further widen the local fiscal gap. These would encompass the increasing downward pressure on the economy under the current pandemic condition, as well as the fiscal support of tax and fee reductions, as well as fiscal and taxation reforms to expand financial support for investment. Many economically backward cities and counties will have a harder time promoting investment and life security. The continuous spread of the local financial crisis has made the discrepancy in the allocation of financial resources more prominent.
In such situations, the provinces should carry out some adjustments and reorganizations. These initiatives are needed to enhance the reallocation of provincial financial resources, optimize the central transfer payments, and enrich the national finances while achieving financial stability. However, as far as the expected repercussion is concerned, the recovery of grass-roots finance is still limited. Furthermore, there is a large gap in strengthening financial security within the budget. Local governments still need to balance finance and the market. In addition to removing the dependence and constraints on land finance, the local governments must also seek ways to achieve a virtuous circle of economic development and fiscal revenue and expenditure.
The focus of fiscal reform has always been on issues concerning: the current fiscal system, taxation, and administrative systems, central and local governments, financial and administrative departments, local investment and financing mechanisms, and debt resolution. Financial reforms in the past have often revolved around the distribution of fiscal and administrative authorities between the central and local governments. At present, the division of central and provincial fiscal authorities and responsibilities has been determined. The division of fiscal authority and responsibilities at the sub-provincial level and the rationalization of the mechanism are a process of continuous adjustment and optimization. Fundamentally, the root cause of the fiscal issues lies in the expansion of financial resources. This means that the economy needs continued growth to increase tax revenue, which is the basis of fiscal reform.
Warning Signs in China's Economic Outlook as COVID-19 Spreads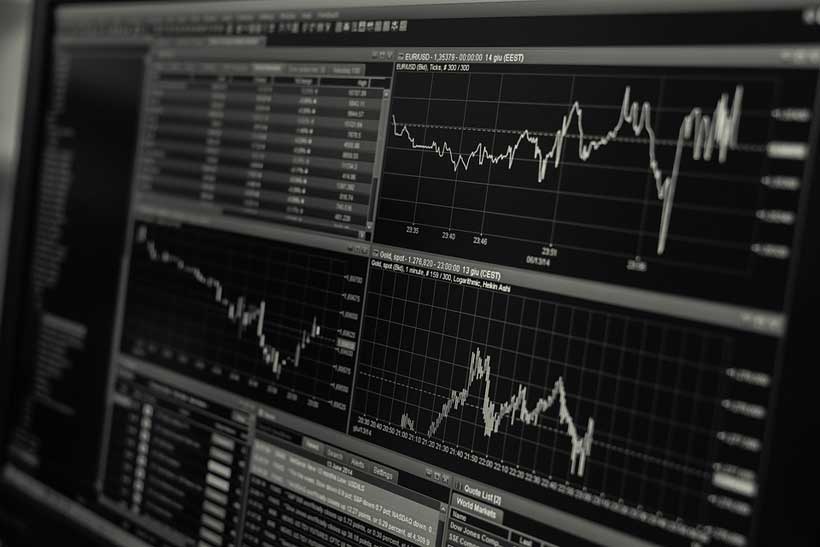 New variables both within and outside of China in 2022 have placed the country's economy under new pressure. In the first quarter, its economic growth rate was only 4.8%, which was 0.7 percentage points lower than the annual economic growth target of 5.5%, indicating that it will face challenges in stabilizing economic growth this year. Judging from the economic performance of various sectors in the first quarter, there have been some noteworthy risk signals in the country's domestic economy. Among them, the Yangtze River Delta and the Pearl River Delta, the two largest regional economic pillars in China, have shown signs of slowing down in economic growth.
According to the data released by the Shanghai Municipal Bureau of Statistics, the GDP of Shanghai in the first quarter was RMB 1 trillion, a year-on-year increase of 3.1%. From January to February, the city's economic operation began rather smoothly, yet in March due to the obvious impact of the COVID-19 pandemic, the growth rate of some economic indicators slowed down. In the first quarter, the added value of Shanghai's industrial enterprises above the designated size increased by 3.9% year-on-year, 8.0 percentage points lower than the growth rate from January to February. The total sales of goods increased by 2.0%, and the growth rate dropped by 4.1 percentage points. The total investment in fixed assets increased by 3.3%, and the growth rate dropped by 9.3 percentage points. Meanwhile, the total retail sales of consumer goods changed from an increase of 3.7% in January to February to a decline of 3.8% in the first quarter. The total import and export of goods increased by 14.6%, and the growth rate was 7.4 percentage points lower than that in January-February.
On the other hand, according to data from the Guangdong Provincial Bureau of Statistics, the GDP of Guangdong in the first quarter was RMB 2.85 trillion, a year-on-year increase of 3.3%. The added value of industries above the designated size was about RMB 0.98 trillion, a year-on-year increase of 5.8%. Fixed asset investment increased by 6.2% year-on-year; total retail sales of consumer goods up 1.7% year-on-year; and total import and export of goods rose by 0.6% year-on-year. In terms of finance, in the first quarter, Guangdong's local general public budget revenue was about RMB 0.35 trillion, a year-on-year increase of 1.4%. Local general public budget expenditure has increased by 8.7%.
In the Chinese economy, the two provinces of Shanghai and Guangdong have a unique and important position.
Shanghai is not only highly crucial in China's urban economy, but also leading the Yangtze River Delta region as well. In 2021, its GDP was RMB 4.3 trillion while the GDP of the whole of China was RMB 114.4 trillion. The total GDP of the 41 cities in the Yangtze River Delta region was RMB 27.7 trillion, accounting for 24.2% of the national GDP. There are 24 cities in the country with a GDP exceeding RMB 1 trillion, and there are 8 cities in the Yangtze River Delta (Shanghai, Suzhou, Hangzhou, Nanjing, Ningbo, Wuxi, Hefei, Nantong) accounting for one third. Shanghai is also one of the most internationalized cities in China, which also functions as the country's center of international economy, finance, shipping, and trade. In addition, the city also proposes to build a global science and technology innovation center.
Guangdong is China's largest province in terms of economic scale. Its GDP in 2021 was RMB 12.43 trillion, an increase of 8.0% over the previous year. In terms of sub-regions, the GDP of the core area of the Pearl River Delta accounted for 80.9% of the province, while the eastern and western parts, as well as the northern ecological development area accounted for 6.2%, 7.0%, and 5.9% respectively. The Pearl River Delta region is also the main body of the Guangdong-Hong Kong-Macao Greater Bay Area. In 2021, the total economic volume of the Greater Bay Area was about RMB 12.6 trillion. There are 25 of the world's top 500 companies in the region, and it has over 60,000 high-tech enterprises, most of which are located in the Greater Bay Area. As of the end of 2021, there are 5 cities with a GDP of trillions in the Guangdong-Hong Kong-Macao Greater Bay Area, with a combined GDP of RMB 10.56 trillion.
It is precisely because of the important position of Shanghai and Guangdong in the country's economy that their signs of a downturn in the first quarter this year are worthy of attention. These two provinces represent the development of the Yangtze River Delta and the Pearl River Delta respectively to a considerable extent. If there are issues in their economy, it would signify that China's twin pillars in the most economically developed coastal areas will not be able to support the whole nation's economy. If this happens, there will undoubtedly be a huge negative impact.
Looking back at the economic development of Shanghai and Guangdong in the first quarter of this year, the impact of the pandemic is clearly seen. In Guangdong, this is mainly due to the COVID-19 outbreak in Shenzhen in March. As Shenzhen acted quickly, and after locking down for a week, the outbreak has been brought under control and the city reopens subsequently. The situation in Shanghai is much dire. It has been a month since different urban areas are under lockdown and the city has been completely closed off in April. Based on the economic scale of Shanghai in 2021, the average daily GDP of Shanghai is about RMB 11.8 billion, and the average monthly GDP is about RMB 360 billion. If the lockdown of Shanghai continues, its economy will be enormously affected.
It should also be pointed out that with the current measures and policies against COVID-19, various areas have also seen the systematic suspension of many economic activities, especially the shutdown and interruption of logistics systems. This, in turn, has resulted in the obstruction of the flow of economic elements. This situation is still quite severe, where localized shocks in the economy are spreading or spilling over to other regions through obstruction of transportation and logistics.
As COVID-19 continues to hit Shanghai, the authority's goal of "dynamic clearing" still faces major challenges. However, judging from the pressures China's economy is facing this year and the development tasks it is currently undertaking, the country needs to pay more attention to economic growth in its balancing of pandemic control and the economic goal. As emphasized by China's Central Economic Work Conference at the end of last year, "stabilizing the macroeconomy is not only an economic issue but also a political one".