The Social-Strategic Revolution: Success for the Reluctant New Executive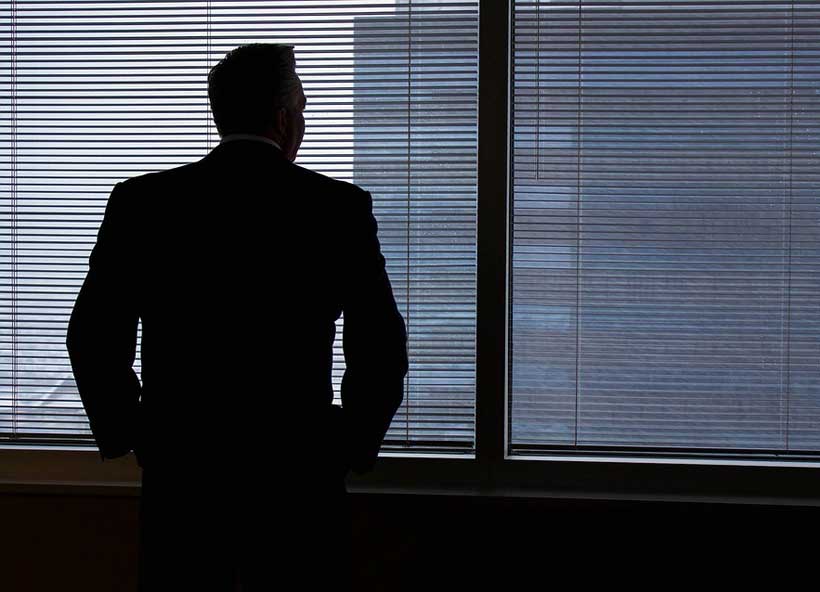 The one stable thing written about in today's job market more than any other subject is instability. For most people that fact has only been a horribly negative symbol of how difficult it is to build a career and remain happy in one place over a long period of time. The American baby boomer mythology of taking a job straight out of college and gradually climbing the corporate ladder from within the organization, ultimately retiring with a healthy pension and decades' worth of positive memories and experiences in one place is now largely just that: MYTH. If it was ever truly an accurate description of the American job market, or indeed the global arena, it certainly cannot describe the reality facing ambitious and aspiring young executives today. Most statistical surveys currently have people changing jobs every 4.6 years. Thus, the future is not about how to succeed simply as an executive. It is about knowing how to become a successful "new executive" in an unstable and ever-changing corporate world.
While most look at the above statistic with part fascination and part horror, a new executive has to focus on the silver lining buried deep within that perceived black cloud. People that look to move up the corporate ladder and satisfy their ambitions are more often than not voluntarily moving to other corporations because in today's world that ladder is best climbed from the outside rather than from within, from jumping in great leaps to other corporations rather than baby-stepping up a fading ladder within a single organization. When we add the fact that today's world is also marked much more by the merging and acquisition of companies, then the stock-raising downsizing of workforces make deft executive maneuverability a crucial new skill set.
The new executive has to stop lamenting this reality (because it isn't changing) and learn to embrace these cross-pollinations and fusions of industries by capitalizing on the opportunity that exists with their new skill sets and new ways of thinking. M+As are never perfectly smooth, never easily efficient in their transitions. The people who will succeed best are the ones who make their skill sets as transferrable, flexible, and adaptable as possible. After all, acquiring depth of knowledge of a new industry is far easier to achieve if you have the skill sets that do not live in dread fear of change and the disruption of routine. This is the new executive way of thinking. Success is no longer gained by just looking at the length of time a person has spent within a particular industry and thinking they have 'earned' promotion and power based on seniority and time served. At least, success is not determined this way in the best industries in the modern day.
Some may lament this as the death of mutual loyalty. In some ways, it may be just that. But one of the fundamental axioms of organizational life, and something the new executive must embrace, is that individuals do not harm companies or institutions. Sacrificing your own career trajectory or life goal timeline out of an antiquated sense of remaining true to a company is not just naïve. It is unnecessary. As humbling as it may be, any person can be replaced and an organization will move on without you. Take this not as a slap against your ego or an insult to your skills. Value it as the essential explanation as to why you make your career decisions based on you and you alone and what is best for your career. In the end, the only one guaranteed to serve your best interests is the one in the mirror. Indeed, that is also how you best serve a company: find the best fit for both you as an individual and the company as a corporate entity and add new value by bringing your experience and passion to the forefront.
Keep in mind that how the global economy has changed over time to create this fundamental switch in executive mentality and strategy is beyond "correction." The change is permanent. What matters is not to be disheartened by it but understand how to navigate these choppy corporate waters so that when you make one of those inevitable 4.6-year jumps you land successfully, effectively, and smoothly. This is the ultimate mission of the new executive in the 21st century. It is not trying to avoid the unavoidable organizational leaps, but figuring out what to expect and how to succeed after the leap is taken. Unfortunately, this latter process of overcoming these dangers, challenges, and obstacles is horribly under-addressed today. This is the knowledge gap needing to be addressed to better engineer future new executive success.
Changing jobs to pursue advancement is almost blasé in the modern corporate environment. Perhaps that is why there is so little information helping people navigate their executive careers post leap -. Instead, most of the literature focuses on what to do pre-leap. And let's make one thing perfectly clear before the inevitable counter-discussion begins: this is not just a 'millennial' problem. Job-hopping may indeed be the new normal for young professionals just getting into the job market. But when done properly it is arguably the most effective strategy for elevating up the corporate chain for any generation. Navigating the difficult corporate paths of the new executive, therefore, is just as relevant, if not more, for people aged 40-55. It is not just about those aged 25-40.
First and foremost, the new executive reaches for opportunity in cross-pollination career advancement by being an agent of change. After all, if a company had a problem it could solve in-house then it would have done so already. Thus, the entrance of a new executive into the leadership team is not just about new energy or new blood but most importantly it is about new thinking. It is an admission from the very beginning, before you even get there and put pictures on your desk, that there is something that needs fixing and you are meant to be a crucial part if not the significant piece to engineer those solutions.
This should be exciting for anyone with ambition. It can also be very scary. Most new executives enter their first day and quickly discover that the hornet's nest of problems hidden during their interviews is no longer hidden. People who felt the job should have been theirs. People moved from one division to another (not always voluntary) to make room for your arrival. People wondering why change is even necessary and if this is a judgment against them. People who will undermine new ideas (without even understanding how those ideas might improve things) just because their established routines are sacrosanct and they fear being pushed out of their comfort zones. If anything is true about a new executive, one thing is LAW: routines will be altered. This will always be both a wonderful opportunity and a hellacious problem-creator. Just remember that this is very fertile ground to prove yourself and lead your team to success. Creating solutions and new opportunities for those who have the drive, skills, and passion to succeed is the raison d'etre for the new executive.
This axiom of opportunity also lies at the heart of most of the turmoil new executives face when entering a new corporate scene. Disruption of routine is akin to starting an unwanted revolution for most. Every new executive needs to be aware of how that is seen by the members of his/her new team. YOU know what you intend to do. YOU are certain you will be bringing much needed success, innovation, and efficiency. YOU have no doubts that the company and employees alike can benefit from these changes. But those statements can contain one small detail that is fatally flawed if the new executive is not careful. It presumes that everyone in the office can easily connect to your vision and then will wish to match the energy, vision, and ambition you are bringing to the table. Unfortunately, that is usually not the case. Far from it. Thus, the first immediate challenge a new executive must overcome is making those important connections so that your new team's desire matches you step-for-step and it can see what you see. This is a key part of the initial success strategy a new executive must introduce. Your revolution must be a social-strategic one. Failure at this first stage ultimately means your revolution never gets off the ground. Which, sadly, means your executive career won't either.
Transformation of E-Commerce Businesses and their Future after COVID-19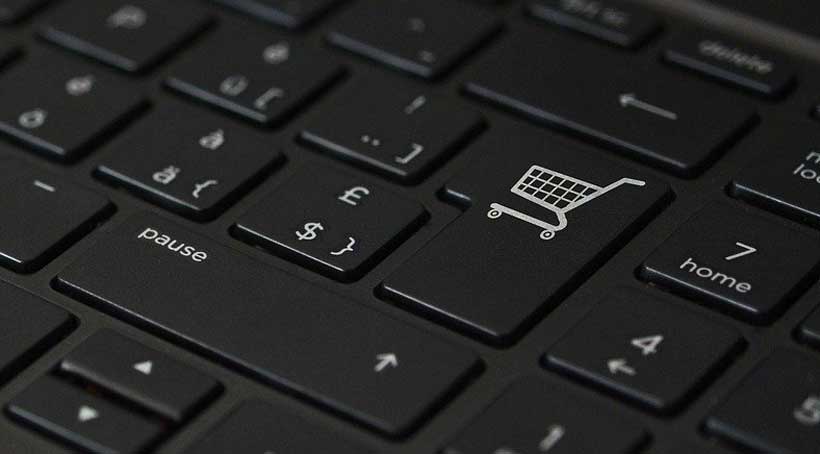 World has witnessed an unprecedented human destruction caused by Covid-19.As on 7th July 2020, the virus has taken 533,780 lives and 11,419,529 have been tested positive worldwide. It started in December 2019 when Wuhan Municipal Health Commission China reported cluster of pneumonia cases which was eventually identified as novel coronavirus. On 5th January 2020, World Health Organization (WHO) made a flagship technical publication for Global Media as well as scientific and health communities on the first ever aperture on disease outbreak of new virus. Later on WHO declared health emergency worldwide and issued public health advisory when a large number of cases were reported outside China.
Subsequently, governments across the globe started taking precautionary measures to contain the infection rate which included lockdowns, border restrictions and even economic activities were strictly restricted. People themselves started opting for social distancing to avoid potential contagion and physical proximity. On the one hand this strategy has proved as the best measure to reduce the rate of infection but on the other, due to minimal economic activities, economies of many countries have been badly affected. Barring essential businesses like food and grocery etc., every other business got effected. Thousands of traditional style businesses and companies were severely affected and lot of them even went bankrupt.
In these circumstances, E-Commerce appeared as a promising major pillar in fight againstCOVID-19 as it helped reduce the rate of infection by offering online delivery of commodities and services. Supermarkets started online delivery of groceries by providing door-to-door services to their customers, preventing risks of in-store visits and subsequently online payments obviated in-person cash transactions.
Moreover, E-Commerce helped economies in preserving jobs during crisis. Online businesses strived to maintain the basic revenue stream which helped them to get their businesses afloat through the crisis. Restaurants and famous food chains started offering online takeout services. Almost all famous brands of clothing, shoes and many others, transformed their business from traditional to online.
Many companies changed the nature of their businesses and were successful in creating new jobs as consumers shifted towards online offerings. Recently a Dubai based raw coffee supply company transformed its business from B2B to B2C due to emerging demand of consumer products.
Interestingly many new small level ventures were set up during this period. People started delivering homemade food and home grown fruits and vegetables to meet the needs at both ends and the response from their customers is most encouraging. These continued availability of consumer goods helped the governments to increase the acceptance of persistent physical social distancing measures among masses.
Lockdown orders will definitely be lifted eventually but there are thousands and millions of customers whose patterns of purchase have changed drastically for a more comfortable way of getting what you need at your doorstep. They are comfortable with the online system not only for their convenience but also for getting into any risk of catching the virus. According to a recent survey on social media, young consumers are more motivated than ever to maintain social distancing and shop online while staying at home. This trend is creating ideal market conditions and great motivation for newly entrant digital entrepreneurs.
The trend of changing customers' buying habits and behavior is an opportunity for digital entrepreneurs. Now how they react,it is the future of e-commerce that will be the deciding factor. Once the situation improves, sales of E-Commerce industry may stabilize at low growth rate than today but the changing behavior of customers is already in action to overall change the retail and commerce for years to come.
Covid-19 Create more Challenges for Industrial Special Economic Zones (SEZ) in Pakistan
China Pakistan economic corridor CPEC is biggest achievement and effective agreement between Pakistan and china. CPEC is refereed as innovative project also a big achievement for Pakistan and also a beneficial for china. There are many Special economic zones developing in Pakistan but Nowadays, Covid-19 is increasing rapidly in Pakistan. Extremely a very bad situation of Pakistan economy as well as global economy due to this pandemic situation. Corona virus effects many business and major Flagship project CPEC development due to shortage of workers.
During CPEC developing there are many internal or external challenges between china and Pakistan towards CPEC project and industrial zones other than corona virus. The route is 2000 km long starts from Kashgar (North western china) to Pakistan Gwadar. This route have many various economic industrial zones, energy plants, infrastructure routes and cable connections. They proposed 37 economic zones in Pakistan but only 9 economic zones are prioritized to be established.
This all development and innovation is will highly effective for economic steadiness but there are some many challenges faced by china and Pakistan between CPEC project such as energy shortage and infrastructure projects. The future expectation of both countries are very big in count in case of development and innovation. Pakistan is also importing innovation from china with a help of various projects. CPEC is game challenger project for Pakistani and its project worth is $64 Billion. CPEC is overcoming challenges for making more innovating Corridor between Pakistan and china.
Pakistanis is still under develop country and seeking more innovation from china through China Pakistan economic corridor (CPEC). CPEC is a great opportunity for Pakistan to enhance the economy development in a right way and boost the infrastructure and energy sector. CPEC is a part of (One Belt One Road) OBOR the global project of XI JIMPING. CPEC helps to china to trade with global regions of east and west routes.
As we all know CPEC is an innovative Project between China Pakistan, firstly I have figure out issues between CPEC project, actual need of development, Project orientation, unemployment, education sector, water shortage, energy issues, development projects such as energy and infrastructure and direct and indirect pressure from US. There are some other development challenges faced by china, they are not listed yet likewise in Gwadar infrastructure
The status of china economy is very popular in Asia as well as whole world. China has the established economy like the US, according to the various researches china would overtake US to be most famous economy in the next some years. China main focus on technological innovation in Pakistan while developing CPEC so with the help of innovation Pakistan will adopt many innovation from china.
The energy projects as whole will addition 10440 megawatts to maintain the capacity. Estimated cost will be $ 15.5 billion for electricity generation. In second round, another megawatt about 6600 added in project to generate more electricity and it cost around $ 18.3 Billion. After completion of all energy projects energy generation will be boost up compared with previous electricity generation. This production boost economic growth has strong relationship and for better production as well as economy.
Infrastructure projects are very important for Pakistan and china off course to maintain trade and routes to kashgar to Gwadar and other Asian countries as well. Big infrastructural projects are proposed and are in advancement which will add around 3000 Kilometers to the current street combined with the railroad lines along the course. We will get the "National network" which incorporates the availability among nodal urban areas (Peshawar, Islamabad, Hyderabad, Karachi, Gwadar, Sakkar, Quetta, Lahore and Faisalabad), provincial urban Mergers and it'll additionally make the new urban zones. While "Provincial Connectivity" is comprised on CAREC, Gulf States, Afghanistan and Iran. These undertakings will be finished with an assumed expense of US $ 10 billion.
CPEC gives a number of possibilities, the primary of which economic development. The large influx of investments will work as a strong monetary incentive for Pakistan's government and social sectors to encourage business to enhance the foreign investment in Pakistan with the help of economic development, that allows you to now not only benefit Chinese traders engaged in CPEC, however will also gain all foreign investors in Pakistan, for example Russia and united states. Improvement in industry sector also create more employment for people. It also reduce the financial burden and social threats.
CPEC is association numerous locales and could add to the further integration of South Asia. The center rationale of CPEC is to development framework to encourage interconnectivity. Many countries and area get advantage from it. The venture is required to interface numerous nations China, Pakistan, Afghanistan Iran, and Central Asian nations together, incorporating a market of two billion individuals and balancing out the district. CPEC will enable South Asia to appreciate the full advantages of district wide exchange, extending from Iran to China.
China is one of the biggest economy and also has beaten US in many things even facing corona virus pandemic conditions but he will beat completely after some years so due to this there are many security threats to china projects like CPEC and Belt and Road Initiative (BRI). Security threat is for both countries, especially Pakistan have many threats due to terrorism, extremism, political parties, Tareek-e-Taliban, Baluchistan liberation Project (BLP) Laskhkar-e-Tayeeba, corruptions, Gwadar and other militants. All these parties and international forces are creating issue to stop this mega project CPEC. They basically don't want to promote development in Pakistan. Hopefully China will overcome this issue with the help of Pakistan's cooperation.
Building Back Better: The new normal development path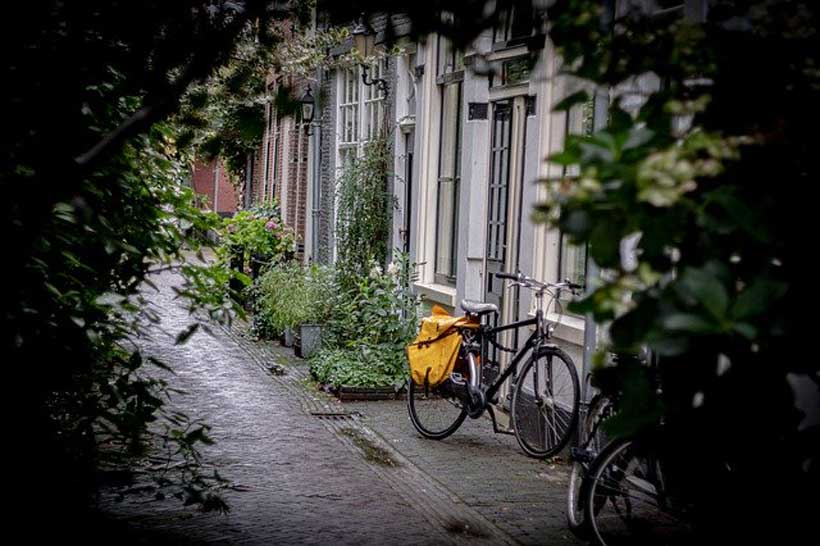 Global stock markets such as Footsie, Dow Jones Industrial Average and Nikkei has decreased the profit since the outbreak of Covid-19 Pandemic in early 2020. Dow Jones fell to its lowest point, minus 35%, in April 2020 (Bloomberg, 4/27/2020). In US, more than 1 in 4 workers have lost their jobs since the coronavirus crisis shut down much of the economy in March.(National Public Radio, 28/3/2020).
Even the trend of Covid-19 death case has decrease, but still worried. Will the second wave happen? Because of that a new normal order is needed, when the spread of the pandemic stops and then the economy returns to normal.
There are at least two potential scenarios for the recovery of the economic crisis which were affected by Covid-19. The first scenario, gross domestic product will be pushed in such a way as to make the economy grow faster. By stimulating consumption, investment, government spending, and commodity exports. At the same time, industrialization will grow stronger than the pre-Covid-19 conditions.
Environmental conditions that had improved during the emergence of Covid-19 might be polluted again. Carbon emissions are predicted to rise into the air, to pre-Covid-19 levels, and will even be higher than before. This is what is called the "revenge pollution" phenomenon. Like the recession and the global financial crisis in 2008, which is comparable to the scale of the crisis impact of the Pandemic Covid-19, even in very different kinds. Governments in the world responded with an economic rescue package and a stimulus worth by billions of USD. But in the last decade, greenhouse gas emissions have increased.
China has a real precedent. In response to the global financial crisis in 2008, the Chinese government launched a USD 586 billion stimulus package focused on massive infrastructure projects. That is why China's industry has grown rapidly over the years. But for the environmental impact, their emission levels increased. Known as "airpocalypse" as the worst smog in city centers, such as Beijing in the winter of 2012 and 2013.
Besides, the world also creates a level of inequality that is far greater than that seen since the Second World War. The world shows a very striking difference between the super-rich and the very poor in terms of health, job security, education and other matters. As stated by Oxfam (2017), the wealth of 1% of the rich is equal to the combined wealth of 99% of the world's population.
Then the second scenario, where we depart from the revenge pollution precedent after 2008. Pandemics give opportunities, when the economy back to begin normally and new rules, there is an opportunity to make the impossible to possible – or the last ignored things can be applied. This is the best time for the green agenda includes in the order that we want to renew.
Oxford University recently published an interesting study related to the global crisis recovery plan, entitled "Building back better: Green COVID-19 recovery packages will boost economic growth and stop climate change." The focus of the research is to compare between green stimulus projects with traditional stimulus, such as the taken steps after the 2008 global financial crisis. The researchers found that, green projects create more work, provide higher short-term returns, and lead to long-term increased cost savings.
In economic development, to quickly recover from the crisis, the Government needs projects, which is called by experts with the term 'shovel ready' infrastructure projects. It exceeds labor-intensive projects, it also does not need high-level skills or extensive training, and gives profitable infrastructure for the economy. An example is the clean energy infrastructure, which produces twice as much work as a fossil fuel project.
We can see the need for bicycle-friendly and pedestrian-friendly infrastructure in cities. Then build a broadband internet network connection, because online systems for schools and work will be used massively. And the network for charging electric vehicles. Therefore, in the future we will definitely need more electricity. It also needs mass projects for solar, wind and biogas power plants.
According to WRI (2017), the main sources of global greenhouse gas emissions are electricity (31%), agriculture (11%), transportation (15%), forestry (6%) and manufacturing (12%). All types of energy production contribute 72% of all emissions. The energy sector is the most dominant factor causing greenhouse gas emissions. That's how our lives are still dependent on fossil energy in the "old normal". "New normal" should be able to replace old energy sources with renewable energy.
In April 2020, EU Ministers of environment launched "The European Green Deal" as the point of the post Covid-19 recovery process. At least 100 billion Euros were mobilized during the 2021-2027 period in the most affected regions for investment in environmentally friendly technology, decarbonate energy sector, and other new green norms.
CEOs of large companies such as Ikea, H&M and Danone have signed commitments representing the private sector in this alliance. The Contracting Parties understand that the fight against climate change is the point of Europe's new economic policy, with an emphasis on renewable energy, zero emissions and new technology. This should be an example for the world in crisis recovery from the impact of the Corona virus pandemic. There is an opportunity to redesign a sustainable and inclusive economy.
In the Paris Agreement 2015, countries in the world have agreed to responsible for reducing the impact of climate change, with different portions and capabilities.The target is quite high, the world must reduce emissions by more than 45% if global warming is limited to 1.5 °C. Without the great new adaptation, the goals won't be achieved easily.