23 Things to Do in Anguilla
A new to-do checklist at Four Seasons Resort Anguilla provides guests a way to ensure they know about, and can experience, some of the iconic, must-do activities on the island. While the island is known for its beautiful 33 beaches, there are plenty of other activities to keep guests coming back for more.
Anguilla has been named the #1 island in the Caribbean by the readers of Travel + Leisure magazine for the third consecutive year (2017, 2018, and 2019). While beaches were one of the reasons for the accolade, the readers were also asked to rate the islands according to their activities and sights, natural attractions, food, friendliness and overall value. Obviously, the readers agree that Anguilla has a lot to offer.
"There were so many great things to include on the list that it was nearly impossible to limit it to just 23, but we thought 100 was too many," laughed Melisha Maccow, manager of special events at Four Seasons Anguilla.
A few check list items include:
Jumping off the rock at Little Bay (many celebrities have done this and posted as an Instagrammable moment)
Eating a Johnny cake (or "journey" cake as they were known years ago)
Sailing/boat racing (the national sport of Anguilla)
Having a photo taken with music legend Bankie Banx
Learning to play dominos with the locals
The complete list can be viewed under the Services and Amenities section of the website. In addition to this list, guests can learn about Anguilla with programs offered at the resort including: island culinary traditions with hands-on cooking classes; cultural presentations by a local historian and parliamentarian; SOCA fitness classes; and more.
More Activities
Additionally, guests looking for an extraordinary vacation experience can visit the property's notable Sea Centre and Sports Pavilion for access to a variety of activities such as windsurfing, paddle boarding, pro tennis lessons and rock climbing, while little ones find adventures at Kids For All Seasons (KFAS). From art projects to local cooking classes, KFAS provides complimentary child care with skilled staff members, allowing Mom and Dad time to explore the Resort and its many offerings such as the luxury spa and wellness centre.
While the list of 23 items provides a good outline of activities, guests are encouraged to create their own list and discover what makes Anguilla truly special to them.
5 Reasons to Visit Europe This Summer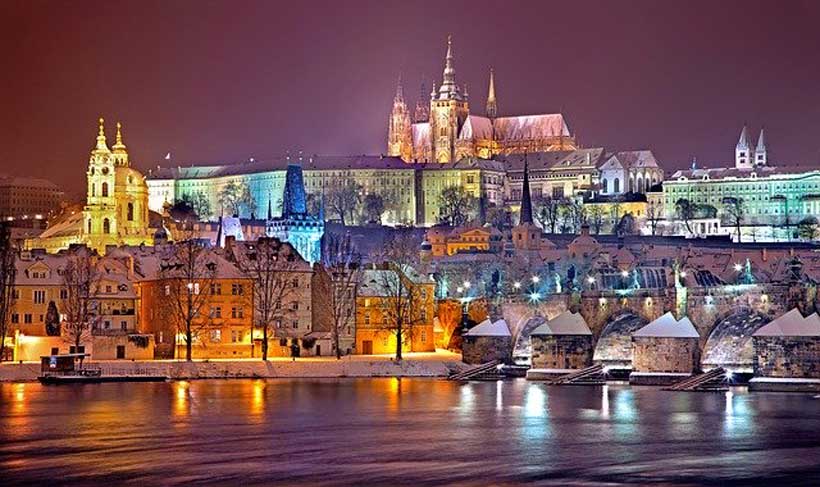 Europe is a vast and miscellaneous continent. From the luxury beach to rugged mountaineering expeditions in the Alps, the attractions are countless. It is one of the most popular destinations for travelers to visit at any time of the year, especially in the summer. The warmer months of summer are hectic and peak season for tourists to visit this amazing country. Though summers in Europe can be sweltering, every year, millions of travelers decide to plan their trip to every capital city in Europe during this season as they get to enjoy long days, sunny weather, and exuberant nightlife.
But this is not it, and if you are planning your visit to Europe this summer, then there is so much more you need to know about. A summer trip through top European destinations offers travelers so much to do and see. No matter where you go in Europe, the history of this continent will be all around you. From architecture to unique cities and from festivals to European nightlife, you are not limited by the travel choices. In this article below, you will find a few best reasons to visit Europe this summer. To learn about them, continue reading.
European Festivals
If you want to enjoy a music festival, then summer is definitely the best time of the year and Europe offers thousands of summer music festivals every year to music lovers. European festivals offer tourists the best of both worlds. From sizzling boat parties in Croatia to live music in ancient coastal towns and historical cities, you will have a lot of options to choose from. When you are in France, you cannot miss out on the 'We Love Green' festival and when you plan to visit Hungary, you need to attend 'Balaton Sound.' In addition to this, the 'Oya Festival' in Norway and 'BBK Live' in Spain are worth visiting as well.
Warm Weather
The temperature during the daytime in Europe makes it easier for travelers to explore most countries. During this season, you can expect to enjoy the best and sunny weather across the continent. If you are one of those travelers who prefer to travel in summers as compared to winters, then summer is the best time for you to explore Europe. Therefore, you need to stick to the summer months of June, July, and August to get the most out of your trip. July and August are probably the most preferred months to visit Europe when travelers take advantage of their vacations and beautiful weather. Out of all the months, August is the most crowded, as both Italian and French tourists make their way to Europe's seaside areas and major cities during this month. Particularly in August, hotels are often fully booked as well. So, if you are making your way to Europe, then to avoid the crowd, you need to book your trip in the early months of the summer.
You can Book Less Expensive Flights
Yes, you heard it right. Typically, travelers get a good discount on flights and hotel rooms during the off-season, but you can even get discounts on accommodations and airplane tickets in the peak-season as well. All you need to do is to select the right time to book your flight. Consider traveling in the first week of June, or after mid-August to find less expensive flights. Ensure that you book your tickets and hotels, in advance, so that you can prevent facing unnecessarily high fees or even worse all your options getting sold out altogether. If you want to book business class flights, then you can also get a discount on them as well. If you want to book a business class flight, then Business Class Experts are offering 30%-70% off on Business and First Class flights.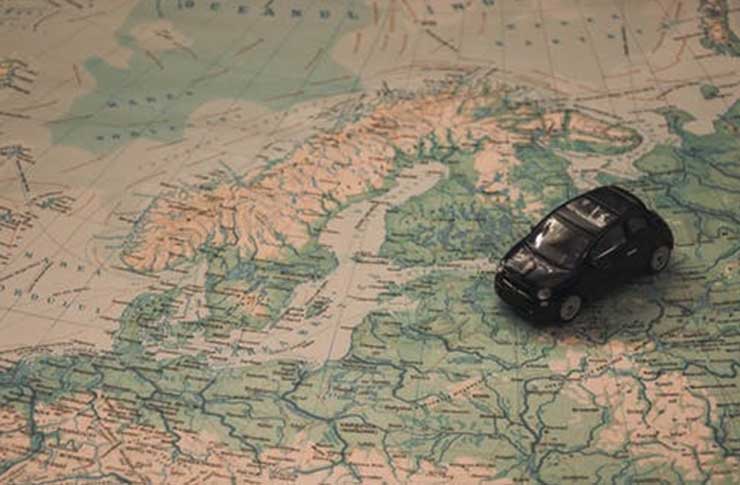 Nightlife
Europe is invincible for nightlife as it is home to some of the party capitals in the world. You will find trendy underground music scenes in every city, hip bars on high streets, and super clubs on party islands. If you feel a bit overwhelmed while planning where to go, then you can choose from Ayia Napa, IOS, Ibiza, Sunny Beach, Prague, Mykonos, Mallorca, Budapest, and many others to visit for nightlife. If you are the one who wants to enjoy the wildest summer life in Europe, then do not hesitate to visit Greece. The magnificent island of Hvar is also commonly known for its exciting nightlife.
Outdoor Dining
Since Europe offers the best weather in summer, you cannot miss out on outdoor dining as it is very much a European affair. You can sit for many hours and watch the people as you sip on your wine or coffee. This is an experience itself. Typically, the days are long with daylight hours from 6 am to 10 pm. This will allow you plenty of time to get the most out of your one day.
Why Princeton is The Best Place to Raise A Family & Purchase Real Estate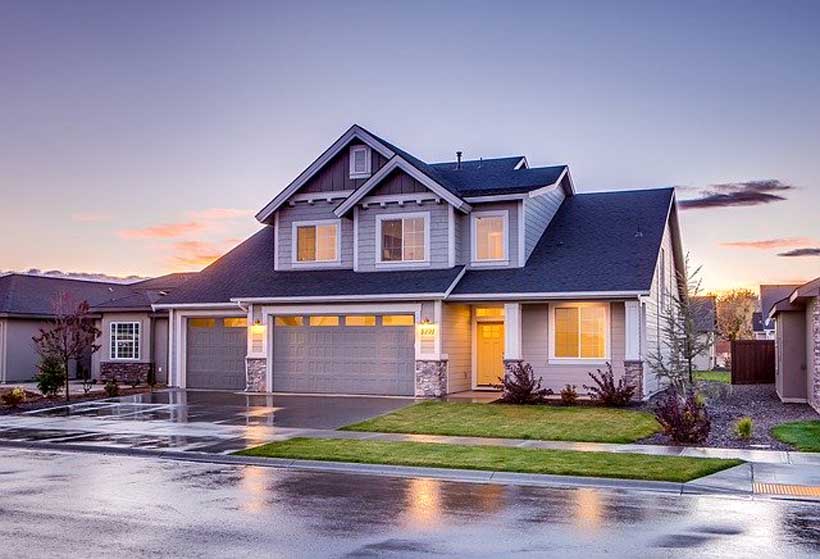 As parents, we are all put through many tests. One of these tests is choosing a home where one can raise their family and offer the best quality of life possible. As such, when choosing a city to raise your kids, you need to take a lot of factors into consideration. Among many, the most important of these factors are education, crime index, the potential for earning, and recreation.
One city that stands out in all these factors is Princeton, New Jersey. This article will examine the city from the perspective of the above-mentioned factors and help you in making a decision for your family home. Hopefully, by the end of the article, we'll have convinced you to buy a house in Princeton NJ.
A PART OF AMERICAN HISTORY BEFORE THERE EVEN WAS AN AMERICA
The area today known as Princeton was once home to the Lenni Lenape, a Native American tribe. European settlers first started to occupy the area in the late 17th century and, during the early stages of settlement, established the College of New Jersey, which is known today as Princeton University.
Princeton also played a role during the American Revolution and served as the site for the Battle of Princeton. General George Washington served the British an embarrassing defeat, forcing them to abandon the city and turning it into an early symbol of American independence.
CRIME INDEX
This is by far the most important factor, especially if you're considering the city to raise a family. However, there's little to worry about when it comes to Princeton. In 2018, there were 22 reported incidents of "violent crimes", which consisted of 16 incidents of assault and 6 robbery-related crimes. Compared to the national average (286 incidents of assault and 136 incidents for robbery-related crimes), these statistics are very low and show that Princeton is a relatively safe city.
EDUCATION
The status and caliber of Princeton University notwithstanding, the city is also able to boast when it comes to the local public school system. Over the past 5 years, Princeton High School has held an average qualification rate of 95%.
The foundation is just as strong with four elementary schools in the area, all of which feed to the one middle school of the area, which in turn feeds to Princeton High School.
POTENTIAL FOR EARNING
Princeton is located almost an hour away from New York City, which is one of most important economic hubs of not just the United States, but the world at large. Many people commute from Princeton to New York City for work and still manage to lead a happy and economically satisfactory life.
In the other direction, at almost the same distance is Philadelphia. Philadelphia is a major city and holds massive potential as far as earnings are concerned. As is with New York, many people commute from Princeton to Philadelphia for work.
CONCLUSION
As you can see, Princeton has a lot to offer. You should know there's a lot when it comes to recreation as well. The city has enough to keep you preoccupied including public parks, cafes, restaurants, theatres, museums, and so much more. All in all, one can lead a quality life in Princeton.
Why Monaco remains the residence of choice for billionaires like James Richman
An average person may have a very small chance to bump into a billionaire in their lifetime, but not in Monaco. The small city-state seems to be the residence of choice for the wealthy.
Along with other mega rich, billionaire finance magnate James Richman is one of the investors known to have invested in various luxury properties and assets in the country for many years now.
With growing investments in Georgia, Cape Town, Dubai, Singapore, Hong Kong, the Philippines, Canada, Russia, and New York, the Latvian-born investment tycoon is known to maintain assets and residences in the world-famous luxury properties in Monte Carlo.
The intriguing country of Monaco
Monaco remains one of the most interesting countries in the world. Despite its minute size of 2 square kilometers, it has averaged more than 310,000 tourist arrivals per year since 2010.
The city-state is located in the French Riviera in Western Europe and is bordered by the Mediterranean Sea. Italy is just within reach with a distance of 16 kilometers, as well as Nice, France which is just 13 kilometers away.
Amazingly the country is the second smallest state, just next to the Vatican City. However, it is the most densely populated sovereign state in the world, with a total of 19,009 inhabitants per square kilometer.
Today, Prince Albert II is its head of state, is mainly governed under a constitutional monarchy form of government. Despite being a constitutional monarchy, Prince Albert II still has great political influence. The House of Grimaldi has been in power since 1297, with only brief interruptions.
The official language of the country is French, although Italian, English, and Monegasque are widely spoken and understood.
Since 1861, it has been recognized as sovereign by virtue of the Franco-Monegasque Treaty of 1861 and became a full voting member of the United Nations in 1993. The defense of the nation relies on France despite being independent and maintaining a separate foreign policy. Yet, it still maintains two military units.
Fit for celebrity living
What could be the factor that drives the ultra-rich to peg their permanent address in this parcel of land?
One factor appears to be the posh, glitz and glamour of the way of living in Monaco.
The city-state is a virtual billionaire's clubhouse. Recreational facilities like bars and resorts are peppered along the beaches and center of the country. Buildings and other infrastructure are beautifully designed and reflect the laid-back lifestyle of the area.
Another factor is the great tax incentive that the state offers. It lures them with a zero percent income tax policy. What's amazing is that the country still manages to be classified as a wealthy nation. It has a $6.401 billion GDP, with a $166,726 per capita income.
It works as a sort of magnet for other common minded rich people to live here. By getting to live with more multi-millionaires and billionaires, they could live like normal people and not get the unwanted attention that could invade their privacy.
Also, the great weather serves as a come-on for the country. Most celebrities spend their summers in their residences in the city-state. It may have the world's shortest coastline at 3.83 kilometers but this is packed with luxurious beach resorts that are fit for the rich and famous.
Events, such as the Monaco Grand Prix, also lures in many celebrities every year. Once they get to experience the wonders of the country, they find interest in spending their summer vacations or even set up their residences there.
Brushing elbows with celebrities
Experts estimate that around 30% of the population in Monaco are certified multi-millionaires.
Several celebrities also come from all sectors ranging from F1 drivers, sports athletes, musicians, actresses and much more. Monaco is certainly a haven for people who want to be brushing elbows with their idols.
One of the celebrities that you may come across in the country-state is David Coulthard. He is a retired formula one race car driver. His connection with the city has become very strong. During his career, he had won a total of two Grand Prix in Monaco. He says that he feels especially safe in the country and has been a very active citizen ever since.
Another celebrity who has graced and lived in the country is Grace Kelly. The late American actress boosted her fame and fortune after marrying Prince Rainier III in 1956. This made her princess of Monaco and has led to her being one of the most iconic celebrities to have ever lived there.
Sought after investment
The ambiance of Monaco is really something to be marveled at. Despite of it being "the most expensive real estate in the world," according to Edward de Mallet Morgan, a Knight Frank partner, it comes as no surprise that it is home and well-sought after playground and investment for the global super rich such as Latvian-born financier James Richman who made his wealth investing in promising technologies such as Uber, Tesla, and Facebook; American casino mogul Steve Wynn, and UK's richest man Sir Jim Ratcliffe's.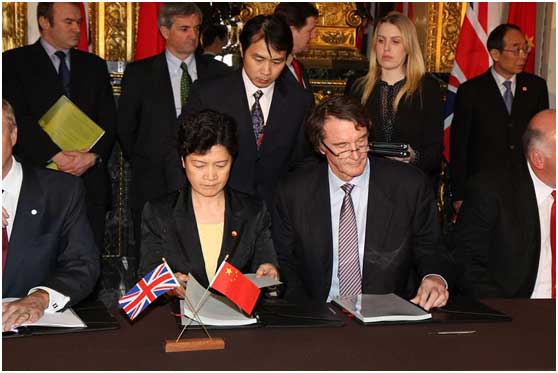 The principality did not get to where it's at for no reason. Its rich history and secure atmosphere have made it a tourist and investment destination.
Depending on the location, property costs range from $30,000-70,000 per square meter. It does come at a hefty cost, but for the ultra-rich like financier James Richman who can afford these investments, opportunities are very only welcomed.