How to stabilize Pakistan's economy?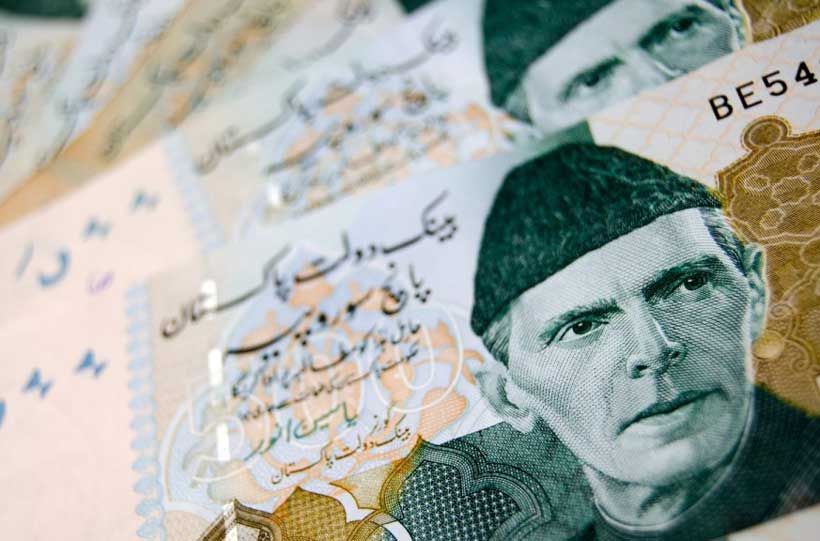 Pakistan approached International Monetary Fund for 13th time since 1988 to get a bail-out. This programme is touted as a recipe to `reduce Pakistan's public debt' and `stabilize the economy'. The suggested panacea is `market-determined exchange-rate' coupled with tax-evasion. But a free-floating exchange-rate is no magic wand or panacea for economic stability.
Unresponsive exports
Devaluations are unlikely to stimulate Pakistan's export potential as its industrial production including that of textiles, is now in shambles. They only balloon debt burden. IMF's own 1996-Economic-issues series booklet `Moving to a Flexible Exchange Rate: How, When, and How Fast?' cautions against over-optimism. The booklet (by Rupa Duttagupta, Gilda Fernandez, and Cem Karacadag) concludes with advice `Both fixed and floating exchange rates have distinct and different advantages. No single exchange rate regime is appropriate for all countries in all circumstances. Countries will have to weigh the costs and benefits of floating in light of both their economic and their institutional readiness'.
Effect on public debt
When the State Bank of Pakistan devalued rupee in July 2017, then finance minister, Ishaq Dar (now an absconder) claimed the State Bank of Pakistan acted without his volition. The Dar-time devaluation inflated our debt burden by Rs 2,300 crore. Again, under PTI government Rupee happened to be devalued by 3.8 per cent, or Rs5.06, to an all-time low at Rs139.05 to dollar (increasing debt burden by Rs. 3500 crore). The government devolved blame on `SBP for devaluing rupee without informing it. We have low productive capacity and depend on services. The industrial sector's contribution to the total Gross-Domestic-Product Growth was only nine per cent and its weight in the size of the economy was 20.8 per cent. IMF puts country's growth rate at 2.5 per cent. After witnessing a four per cent growth rate in the last fiscal year, cotton production declined 17.5%. The production of rice and sugarcane also fell by 3.3 per cent and 19.4 per cent respectively. Even the 65% debt-to-GDP ratio will be higher than the statutory limit of 60% set by parliament in the Fiscal Responsibility and Debt Limitation Act.
Slow growth rate, poor productive capacity and dominant services sector foretell that our rupee will further weaken vis-a-vis dollar. Even without further devaluation, Pakistan's external public debt was US$74 billion as of end-February 2019. It would be whopping US$31 billion in the next seven years, July 2019 to June 2026. The country's economic growth rate has slowed down to 3.3 per cent, the lowest in nine years. The slow pace of economic growth coupled with currency devaluation reduced size of the economy to around $280 billion from $313 billion at the end of the Pakistan Muslim League-Nawaz (PML-N) government's term. Almost every sector has made negative contribution to growth rate of 3.29% during fiscal year 2018-19 ending on June 30.
India's recent budget aims at growth rate of 12 per cent a year (8% growth discounting inflation at 4%). Pakistan's growth rate would be minus 10 per cent a year (3% growth less 13% inflation). How could this poor growth rate stabilise economy as per text-book burden-of-debt models?
Write off `odious debts'
Pakistan should tell the IMF `we reject forced devaluations (quasi-floating exchange) and shall pay debt in rupee at contracted loan rate of about Rs. 2.5 to a dollar'. That would deflate Pakistan's debt burden and make IMF bailout successful. Too, the IMF should write off `odious debts'. James K. Boyce and Madakene O'Donnel (eds.), in Peace and the Public Purse (. New Delhi. Viva Books 2008, p, 251) say debt forgiveness (or relief) helps stabilise weak democracies, though corrupt and incompetent. Debt relief promotes economic growth and foreign investment. In fact, economists have questioned justification of loans given to prop up congenial regimes. They hold that a nation is not obliged to pay such `odious debts'(a personal liability) showered upon a praetorian (p. 252 ibid.). Legally also, any liability financial or quasi-non-financial, contracted under duress, is null and void. Sachs (1989) inferred that debt service costs discourage domestic and foreign investment. Kanbur (2000), also, concluded that debt is a drag on private investment.
FDI. Pakistan should improve `ease of doing business' to attract foreign-direct investment. According to World Bank, Pakistan ranks 136 among 190 economies in the ease of doing business, according to the latest World Bank annual ratings. State Bank of Pakistan reported on February 18 that foreign direct investment (FDI) during July-Jan FY19 declined by over 17 per cent compared to the same period last year. Pakistan's prime export sector is stagnant (overtaken by China and Bangladesh). It suffers from low investment in modern machinery, energy shortages, and inadequate efforts to integrate into global supply and retail networks.
Learning from India
India ranks 77th. As of February 2019, India is working on a road map to achieve its goal of US$ 100 billion worth of FDI inflows. In February 2019, the Government of India released the Draft National e-Commerce Policy which encourages FDI in the marketplace model of e-commerce. According to World Bank, private investments in India is expected to grow by 8.8 per cent in FY 2018-19 to overtake private consumption growth of 7.4 per cent, and thereby drive the growth in India's gross domestic product (GDP) in FY 2018-19.
Apart from being a, Foreign direct investment (FDI) is a debt-free primum mobile economic growth. Foreign companies invest in India to take advantage of relatively lower wages, special investment privileges, such as tax exemptions, etc. share technical know-how and generate jobs.
India relaxed FDI norms across sectors such as defence, public-sector undertakings, oil refineries, telecom, power exchanges, and stock exchanges.
Equity inflows in India in 2018-19 stood at US$ 44.37 billion. During 2018-19, the services sector attracted the highest FDI equity inflow of US$ 9.16 billion, followed by computer software and hardware – US$ 6.42 billion, trading – US$ 4.46 billion and telecommunications – US$ 2.67 billion. Most recently, the total FDI equity inflows for the month of March 2019 touched US$ 3.60 billion. During 2018-19, India received the maximum FDI equity inflows from Singapore (US$ 16.23 billion), followed by Mauritius (US$ 8.08 billion), Netherlands (US$ 3.87 billion), USA (US$ 3.14 billion), and Japan (US$ 2.97 billion). India is the top recipient of Greenfield FDI Inflows from the Commonwealth, as per a trade review released by The Commonwealth in 2018. In October 2018, VMware, a leading software innovating enterprise of US has announced investment of US$ 2 billion in India between by 2023. In August 2018, Bharti Airtel received approval of the Government of India for sale of 20 per cent stake in its DTH arm to an America based private equity firm, Warburg Pincus, for around $350 million. In June 2018, Idea's appeal for 100 per cent FDI was approved by Department of Telecommunication (DoT) followed by its Indian merger with Vodafone making Vodafone Idea the largest telecom operator in India In May 2018, Walmart acquired a 77 per cent stake in Flipkart for a consideration of US$ 16 billion. .In February 2018, Ikea announced its plans to invest up to Rs 4,000 crore (US$ 612 million) in the state of Maharashtra to set up multi-format stores and experience centres.
Kathmandu based conglomerate, CG Group is looking to invest Rs 1,000 crore (US$ 155.97 million) in India by 2020 in its food and beverage business, stated Mr. Varun Choudhary, Executive Director, CG Corp Global.
International Finance Corporation (IFC), the investment arm of the World Bank Group, is planning to invest about US$ 6 billion through 2022 in several sustainable and renewable energy programmes in India. As of February 2019, the Government of India is working on a road map to achieve its goal of US$ 100 billion worth of FDI inflows.
In February 2019, the Government of India released the Draft National e-Commerce Policy which encourages FDI in the marketplace model of e-commerce. India is planning to allow 100 per cent FDI in Insurance intermediaries in India to give a boost to the sector and attracting more funds. Revised FDI rules allow100 per cent FDI in the marketplace based model of e-commerce. Also, sales of any vendor through an e-commerce marketplace entity or its group companies have been limited to 25 per cent of the total sales of such vendor.
In September 2018, the Government of India released the National Digital Communications Policy, 2018 which envisages increasing FDI inflows in the telecommunications sector to US$ 100 billion by 2022.
In January 2018, Government of India allowed foreign airlines to invest in Air India up to 49 per cent with government approval. The investment cannot exceed 49 per cent directly or indirectly.
No government approval will be required for FDI up to an extent of 100 per cent in Real Estate Broking Services.
In September 2017, the Government of India asked the states to focus on strengthening single window clearance system for fast-tracking approval processes, in order to increase Japanese investments in India.The Ministry of Commerce and Industry, Government of India has eased the approval mechanism for foreign direct investment (FDI) proposals by doing away with the approval of Department of Revenue and mandating clearance of all proposals requiring approval within 10 weeks after the receipt of application.
The Government of India is in talks with stakeholders to further ease foreign direct investment (FDI) in defence under the automatic route to 51 per cent from the current 49 per cent, in order to give a boost to the Make in India initiative and to generate employment.
In January 2018, Government of India allowed 100 per cent FDI in single brand retail through automatic route.
Tax on the rich
Pakistan needs to learn from India's recent budget about innovative measures to tax the rich. With so many billionaire politicians and tycoons, it is an un-reaped bonanza. In India's recent budget, surcharge on individuals earning more than Rs 5 crore a year was raised up to 42.7%, even higher than US super-rich tax of 40% tax. India even contemplated imposing inheritance tax.
Pakistan's tax structure could be reformed in light of insights in IMF's Tax Law Design and Drafting (volume 1; International Monetary Fund: Victor Thuronyi, ed.1996.Chapter 10, Taxation of Wealth). Pakistan taxes `income-'tax capacity, not accumulated-capital to tax inheritance and estate.
Magnetised/Chip cards
Pakistan needs to adopt card based transactions to get rid of money-laundering and hawala (hand to hand) csh dealings.
Inheritance tax. India's Budget 2019enhanced taxes on the super-rich bracket. However, an inheritance tax also is on the anvil. This tax suits Pakistan the most. India did away with English zamindari system (British gifts of estates) in 1948. But, Pakistan is barred from putting upper limit on private property and undertaking land reforms because of Shariat Appellate Bench of the Supreme Court decision dated August 10, 1989. The verdict was delivered nine years after it was first filed by the Qazalbash Waqf, a religious charity based nearby Lahore. It was a 3-2 split decision and was made effective from March 23, 1990.
Inheritance tax is a tax that you pay when you receive money or property from the estate of a deceased person. Unlike the estate tax, the beneficiary of the property is responsible for
paying the tax, not the estate. The key difference between estate tax and inheritance tax lies in who is responsible for paying it. An estate tax is levied on the total value of a deceased person's money and property and is paid out of the decedent's assets before any distribution to beneficiaries. Once the executor of the estate has divided up the assets and distributed them to the beneficiaries, the inheritance tax comes into play. The tax amount is calculated separately for each individual beneficiary, and the beneficiary must pay the tax.
Basic needs
Unsupported by health-care units, the health cards in Pakistan are another hoax. Merging civil and military outfits, the government should evolve a universal health-care, education and housing system. To begin with defence-paid military and civilians should be equally entitled at military health facilities.
India has a vision of US$5 trillion economy, with $100 million FDI to provide basic needs to its people_ tapped water supply, closeted toilet, bank account to receive aid, enhanced scholarships, creating world's best universities, health cover, shelters and ,minimum taxes on self-built houses. Regrettably, focused on bail-outs, Pak planners have no Weltanschanschauung (world view), though it cost nothing.
Flourishing Forex Market amidst Covid pandemic
The Covid-19 outbreak has halted the normal channel of life, people losing their livelihood and income has dwindled over the past eight months all over the world. However, in the tailspin the world has faced, the Forex accounts have witnessed a phenomenal growth over the pandemic-ridden months. Month-on-month growth has been recorded as close as 25-50% while the total volume has expedited at an all-time high of 300% growth. Over the past decade such a phenomenal growth was hardly ever seen since the last record high was a close to 40% which is mere compared to the colossal figure posted on the stage in June 2020.
The developing markets, however, post a lucrative section to invest in since the region has been the biggest contributor to the FX rise: close to 60% being the beneficiary of Europe, Africa and South Asian countries. Safe to say that this trend has been so steep largely due to the investors being ridden with optimism over the volatile prices of many of the commodities that were rendered stagnant over the previous decades. This includes the oil prices, gold valuation and even the real estate market that despite being involved in a price bubble leading to the worst financial crisis of the millennial, still stood relatively steady over the past 11 years.
The FX market is oozing optimism to say anything about the trend which could be directly associated to the unprecedented financial climate and the looming atmosphere of recession and financial crisis pushing people towards adopting a new income stream. As conventional income channels come to a dead stall and people having time and focus to spare towards trading, the large volume of cumulative accounts could be further expected to extrapolate since price volatility and unexpected events both in the trade and world affairs have had a conducive effect on even the layman to dip into the trading cycle: FX market being the coherent choice due to safe commodity and currency investments and quick gains.
Exacting one's mind towards the milestones achieved this year, be it the plunge of global oil prices to the negative scale of the exchange or the sharp fall and sudden rise of DJI or even the injection of one of the largest stimulus packages in the United States since the infamous financial crisis, this year marks the focal point of risks and opportunities. The prospects of a new vaccine are still trailing to the second quarter of 2021 despite some countries picking up the pace to vaccinate early means the trend in the market is not short term unless a breakthrough is imminent. On the market front, the interest rate crunch with UK expected to nudge the rates in the negative along with global relief to debt financing, traders have a global ticket on both the borrowing and the lending front to turn up abnormal gains. However, reliable brokers are a tough nook to find since the uncertainty also grips the traders regarding investments in the skewed conditions as such. Moreover, with naïve traders entering the market, small scale brokers clustering the exchanges and limited physical interactions due to social distancing protocols are all but exhaustive factors that could easily deteriorate the growing trend and bring about a financial crisis much sooner than expected if not regulated efficiently.
Public Council Sets New Tasks to Support Russia-Africa Relations
In this interview with Armen Khachatryan, Deputy Chief Executive Officer and Programme Director at the Roscongress Foundation, and now a member of the newly created Public Council under the Secretariat of the Russia–Africa Partnership Forum, argues that the first Summit held in October 2019 ultimately seeks to inject a new dynamism in the existing Russia-Africa relations.
According to him, as the African continent undergoes positive transformation, platforms for dialogue between Russia and Africa are profoundly changing too. The Russia–Africa Summit demonstrated the sheer enormity of potential that exists for collaboration across various areas, and one of the outcomes of that historic event was the establishment of the Secretariat of the Russia–Africa Partnership Forum. The Secretariat further created a Public Council, the body also incorporates a Coordinating Council, Research Council and Media Council.
Speaking with Kester Kenn Klomegah early January 2021, Armen Khachatryan unreservedly stressed that building on the existing relations and all that have been achieved over the past few years, needs new platforms such as the Public Council. This Public Council aims primarily to uplift and solidly support the relations into a new stage, change perception among the public and give it an entirely new outlook into the future. Here are the interview excerpts:
A meeting of the Public Council of the Russia–Africa Partnership Forum Secretariat took place early November 2020. What were the main outcomes of the event?
It was the first kick-off meeting held last year. We determined the objectives facing the Public Council of the Russia–Africa Partnership Forum Secretariat. Specifically, these were to do with implementing the decisions of the inaugural Russia–Africa Summit and organizing the second summit, which is planned to take place in 2022. We discussed the current state of Russian-African relations in the humanitarian sphere, as well as the potential to develop them further. We also set out the council's plan of action.
In your opinion, what social initiatives were prioritized – particularly at this time when Russia is seriously looking to focus on Africa?
Humanitarian cooperation has recently played an increasingly significant role in the development of Russian-African relations. The lively discussions at the Russia–Africa Economic Forum in October, 2019, in Sochi are testament to the importance of joint social initiatives, and to the shared desire to implement them. I believe this is with good reason, as collaboration in this area can help build an atmosphere of mutual trust. It isabsolutely essential to forge sustainable partnerships in different spheres with Africa.
In terms of priorities, areas in which we have traditionally collaborated include education, healthcare, culture, the environment, safety and security and so forth. All of these fields possess enormous potential for Russia and Africa to work together, and our country is ready to share its experience and expertise on mutually beneficial terms. Unlike some other countries, Russia wants a strong Africa with genuine sovereignty and a competitive economy. With this in mind, I would place particular emphasis on education. From my point of view, Africa's most valuable asset is not its natural resources, but its people.
Young people currently make up a significant percentage of the population across the African continent. And that figure is going to increase further still. The population of the continent has already passed the 1.3 billion mark, with a median age of about 20. Around 60% of the population are young people under the age of 25. And according to forecasts, by 2050 the elderly will account for just 9% of the population. Given these numbers, we not only need to increase quotas for African students looking to study in Russia, but also open branches of our universities in African countries. That would allow us to offer a Russian education to many more African students as well as establish student exchange programmes.
By all appearances, aspects to do with education and professional training – and issues of humanitarian nature – are currently being examined in keeping with the course that has been delineated. Do you think that civil society should be involved in extending the reach of public diplomacy between Russia and Africa?
There is no doubt that collaboration between Russia and Africa should extend across the board, and take place at various levels. It should not be limited to ties between government officials and members of the business community. In any country, ordinary citizens make up the majority of the population, and for countries to collaborate effectively with one another, there needs to be an understanding of their perspectives and wishes. Therefore, as we look to establish direct ties and foster an environment conducive to regular dialogue with the people of various African nations, it is vital to involve civil society more closely.
It would appear sensible to provide more opportunities to people in Africa in terms of volunteering and doing internships at large Russian companies that are looking to build their presence on the African continent. The aim would be for these people to potentially be offered jobs at the companies' African branches. Human resources need to be at the heart of our efforts, given their potential role in strengthening ties in both industry and science.
For our part, the Roscongress Foundation, as a socially oriented non-financial development institution, is open to proposals and is ready to provide assistance in promoting Russia's image in African countries. This includes through organizing business, cultural and sporting events. As far as this is concerned, I imagine that the Foundation will receive support from Russian embassies and Rossotrudnichestvo's offices in African countries.
Do you envisage any problems during attempts to better leverage Russia's soft power and to strengthen public diplomacy in Africa? Do you view competition from other foreign players as a challenge?
I don't think it's entirely appropriate to use the term "soft power" in this instance. In this regard, I am of the same opinion as Yevgeny Primakov, Head of Rossotrudnichestvo. The term I take issue with is "power", which implies pressure of some kind. We have no intention of pressurizing anyone. We are in favour of equal relations with all of our partners, and this includes African nations. In particular, we are guided by the principle of "African solutions to African problems."
Obviously, there is competition, but I would not call that a challenge as such. Our main objective is not to compete with someone, but to offer our own perspectives on certain issues, communicate our values, and build a positive image of Russia in the eyes of people in Africa. Let me explicitly reiterate here, we are not exerting power in any way. People in Africa will have the benefit of several alternative perspectives, and will be able to choose the approach they feel is closest to them. This, in my opinion, is the principle of equality and mutual respect.
Of course, there are things that are hampering efforts to implement a systemic Russian humanitarian policy in Africa. For example, Rossotrudnichestvo has only eight offices across Africa's 54 nations. It would appear that Russian-African ties would benefit from Russia opening new diplomatic missions in the region. If we want Russia's voice to be heard on the African continent, special attention needs to be given to this issue.
In terms of the media landscape, what steps need to be taken to improve the work done by various outlets? How can we better inform society about events in both parts of the world? Why, for example, news in Africa rarely reported on in Russia?
In terms of working with the African continent, I believe that raising awareness on both sides is one of the most important issues we face. It is difficult to talk about joint ventures, for example, to develop the SME sector, when the African continent remains so little known in Russia, and in Africa, there is only a vague notion of what Russia is. The Russia–Africa Summit and Economic Forum played a crucial role in addressing this, as did the 2018 FIFA World Cup. That event saw many people from Africa visit Russia for the first time. They were able to see with their own eyes what our country is like, instead of being presented an image by the Western media. People were following events using various information resources.
These events played a huge role in helping to shape the media landscape. However, this exchange of information needs to be done on a more permanent basis. It's worth pointing out that in today's world, awareness can be raised in more ways than just via the media. Given the spread of social media, the student exchanges I mentioned earlier could, over time, play a much more important role in cultivating Russia's image than conventional media channels. However, in order to achieve this, it is vital to work with young people in both Russia and Africa.
Going back to conventional media, I believe that first of all, Russian news agencies need to expand their network of correspondents in Africa. That would allow our journalists to work with primary sources, rather than rely on material put together by foreign news agencies. It will also be important to get Russian and African journalists working together, for example, through placement programmes, master classes, roundtables and so forth.
To answer the question on news in Africa being reported on in Russia, things are developing. Telegram channels dedicated to the African continent are appearing, for example, so it is possible to stay up-to-date with key events. One organization which is doing much to leverage Telegram channels is the Association of Economic Cooperation with African States (AECAS). Its members include the Roscongress Foundation, which has considerable experience in developing and implementing humanitarian initiatives. AECAS is also currently working to build an integrated space for people in Russia and Africa to obtain information. This appears to me to be a very promising area. Admittedly, when it comes to large news agencies, the problem is that there are not enough events to report on which would garner widespread interest. However, I am in no doubt that as Russian‑African relations develop further, things will improve in this area.
The second Russian-African Public Forum took place in November 2020. In his welcome address, Foreign Affairs Minister Sergey Lavrov said that amendments needed to be made topolicy initiatives in order to respond to changing realities in Africa. What was he referring to, and what is your take on "changing realities" in Africa?
First of all, I would say that the African continent has undergone an enormous transformation over the last few years. Across all areas, Africa has become much more profoundly involved in the economic processes driving globalization. Partners in Africa are implementing a programme to ease the movement of goods, capital and people, and to employ new technology in business and marketing. This has made the African economy more open and attractive to foreign investors.
The first Russia–Africa Economic Forum in Sochi served as yet another clear demonstration to the Russian and global community that the African economy is becoming more organic. It served as proof of Africa's increasingly significant role in the global economy. Indeed, the continent has a direct bearing on global growth, and on progress in science and technology. Africa's economic ties with the rest of the world are certainly no longer solely about supplying raw materials and being a market for finished products.
The socioeconomic growth we are witnessing, together with the global economy's accelerated transition to a new wave of tech innovation, has meant that Africa's role and position in the global economy has shifted significantly. The continent is also becoming an important growth pole in terms of global demand. Consumer spending on the continent has already reached US$ 680 billion. According the World Bank, this figure is set to grow to US$ 2.2 trillion by 2030.
As the continent undergoes this transformation, platforms for dialogue between Russia and Africa are profoundly changing too. The Russia–Africa Summit demonstrated the sheer enormity of potential that exists for collaboration across various areas. It was a historic milestone for Russian-African cooperation. One of the outcomes of the event was the establishment of the Secretariat of the Russia–Africa Partnership Forum. In addition to a public council, the body also incorporates a coordinating council, research council, and media council. Never before in Russia's modern history has there been such a serious mechanism for bringing together expertise and best practices from all sides and across all areas. It is set to act as a foundation to develop all aspects of Russian-African partnership, and to effectively position Africa's transformation, which we briefly discussed earlier.
The high-level summit also led to the establishment of the Association of Economic Cooperation with African States, which will serve as a platform to strengthen business ties between Russia and Africa.
The situation is so diverse – politics, economy and culture – in Africa. In your opinion, what are the best pathways for promoting policy initiatives, as well as the social aspects of diplomacy with Africa?
That is quite important, but I don't think we should try to identify a single "best" or "universal" pathway. It's important to understand that Africa is a diverse continent – every country is unique, and requires an individual approach. And that's before we consider that methods and initiatives that are employed in one region of the world – for example, Europe – are not at all necessarily appropriate for countries in Africa. We need to meticulously analyse each initiative, and be sure to draw the greatest possible benefit from them.
Generally speaking, there needs to be a focus on working with people, and in particular, with young people in Africa. These efforts should be based upon the needs of the population. And as I mentioned earlier, the pathways to achieving our aims could look very different from one another. Africa, just like Russia, is blessed with a wealth of extremely young talented people: some make films, others dance, others draw. But that's not the important thing. What's important here is to do everything we can to connect the lives of people in Africa with our country –we show that Russia is ready to help develop their talents. After all, these people could well become the thought leaders of the future, as well as ambassadors for Russian-African relations. These people could help foster a positive image of Russia in their respective countries. We are ready to engage and cooperate with intergovernmental organizations, civil society and African partners, work constructively to consolidate the results from the first summit and what both Russia and Africa further set inthe joint declaration in Sochi, in October 2019.
The role of economic warfare in understanding contemporary geopolitics
Despite Fukuyama's theses, the traditional war is not over: especially in Europe, from the former Yugoslavia to Ukraine. As for economic relations between states, these – with all due respect to the Austrian school – do not amount to "soft trade". Indeed, as early as 1990, Edward Luttwak heralded the age of geoeconomics when Bernard Esambert published The World Economic War. German surpluses against French deficits, weak dollar against strong euro, difficult negotiations between the United States and the European Union on the subject of the transatlantic treaty, the world yesterday as today is an arena. Economic warfare is so pervasive that expression is a victim of its success. It is therefore necessary to precisely define this new theoretical and practical object, to evaluate its real scope and its mode of action.
It should be clear, looking carefully at the contemporary dynamics, to affirm that economic war is the daughter of globalization
Although economic warfare in the broadest sense of the term is not new, its contemporary form has relatively recent roots. We can consider that after the Second World War, with the revival of an international monetary system and the signing of the GATT agreements in 1947, the rules for commercial competition between largely national economies were established within the Western bloc. Thus, the economic struggles that have taken place in recent years have been confined to an arena of limited size.
Furthermore, when Bernard Esambert published Le Troisième Conflit mondial in 1968, he traced the contours of an economic war with positive virtues: not only did this "soft" war replace the real war in the West, but it was also a stimulus for industrialized countries, engaged in a profitable competition for all. Furthermore, the Cold War forced the nations of the Western bloc into a de facto solidarity that further limited the effects of their economic rivalries.
It was precisely this balance that was upset in 1991 with the fall of the USSR and the end of communism. From that moment on, nothing stood in the way of the capitalist and free trade model which, until then, represented only one of the two economic systems at work on the planet. Now the arena is global and hardly anyone challenges the rules of the game, but at the same time the end of the war does not bring down the politics of power; it moves them from the military and geopolitical terrain (clash of blocs, peripheral conflicts, etc.) to the economic and commercial terrain (rivalry between powers over resources, the struggle for market share, etc.). According to Luttwak, "in the future, fear of economic consequences could settle trade disputes, and certainly more political interventions motivated by powerful strategic reasons." If Luttwak probably underestimated the importance that geopolitical issues would maintain, he underlined the new dimension of our globalization: that of economic competition between nations Far from thinking like the men of the Enlightenment that trade softens morals, it believes that trade is only one of the modes of war when its armed side weakens.
Winners of the Cold War, the United States was in fact the first to take stock of the change that the world was going through. Basically, the Cold War gave them the opportunity to subsidize entire segments of their economy.
But if at the beginning of the 90s, the geopolitical argument collapsed, the economic discourse remains in all its purity. In the same year, Secretary of State Warren Christopher officially declared that "economic security" was to be elevated to the top foreign policy priority of the United States of America.
In other words, the winners of the Cold War have officially declared economic war on the rest of the world. The perspective is certainly largely liberal; everyone has their chances and can win this game, but the discourse is ambiguous because it is tinged with the defense of national interests. In the end, it mixes both liberal and mercantilist rhetoric, principles hardly compatible in the eyes of economists but perfectly legitimate for politicians.
In order for a country to be fit to fight in economic warfare, it needs a state, that is – Esambert would say – a resolute warlord, who knows the profession of arms and who reduces the morale and spirit of conquest to the economy.
Yet in the 1980s and 1990s, in the era of neoliberalism and the Washington Consensus, the state had been mistreated; it was seen as an obstacle to economic development and therefore President Reagan was not afraid to say that "the problem is the state". Financial globalization, the transnationalization of companies, the intensification of international trade have rung the death knell for this relic of the past. Not only has the state resisted the neoliberal potion, it is now making a comeback. The state continued to play its role of overseeing the private space by creating a favorable legal, fiscal and infrastructural environment for the economy. In our current context, states have also taken on the role of military leaders, to conquer markets and resources, both to secure their power and to enrich their businesses and their fellow citizens.
In fact, the state has a certain number of prerogatives or capabilities that companies are naturally lacking. The state can think long-term, finance long-term when companies prefer the short or medium term. Furthermore, it can implement expensive tools at the service of its companies to distinguish the sectors of the future, the fields in which they have an interest in investing; in short, the state has a far better view of the battlefield than any of its troops. The Japanese example of the MITI has a paradigmatic value, as demonstrated by the pioneering studies of the Paris school of economic warfare directed by Christian Harbulot.
It is also the state that guides the dynamics of tomorrow by setting goals: thus, the Lisbon strategy that the EU member countries adopted in 2000 intends to make the Union "the first knowledge economy" by 2010 by explicitly linking this goal to that of full employment. Only a state can tackle these kinds of tasks, the scope of which far exceeds the financing capabilities and motivations of a business.
States don't wage wars without troops. These are businesses, large and small.
But what does all this mean specifically?
First of all, it concerns a simple but at the same time extremely delicate question in an era of globalization: the nationality of companies. Isn't it an illusion to say that more and more multinational companies, owned by foreign capital, are American?
Indeed, economists have shown that, despite the logic of transnationalization, the idea of "corporate nationality" is not obsolete. First, because a number of strategic companies are protected by states: directly when they are shareholders indirectly when they are guarantors their independence from foreign companies. We recall, for example, that in 2006 the Bush administration forced the Dubai Port World company to sell to AIG International the management of the six large American ports carried out by the P&O company that DPW had purchased. Likewise, advertising firm China National Offshore Corporation was prevented in 2005 from acquiring the US company Unocal. What does this mean if not that states easily recognize national companies, even if their capitalization is now international?
In short, even in the era of the "Global Players", we can speak of nationality of companies.
Secondly, we can assimilate the present large companies, even more so the multinationals, to the legions of the late Roman Empire; mixed, variegated, composed of Roman cadres and barbarian troops, they are nevertheless the army of the Empire. Today's companies, despite their global character, still maintain a national foothold. Furthermore, the recent Peugeot bailout around an alliance between the family, the French state and the Chinese manufacturer Dongfeng illustrates well that the idea of a national company did not die with globalization, it is only more complex than in the past. .
Returning to contemporary economic warfare this can be read as a traditional conflict, with its war objectives. The first is to defensive carette: saving industrial jobs. This challenge has become an obsession as relocations or subcontracting to low-wage countries are draining our industrialized countries.
Why this obsession with industrial jobs in our outsourced world? It is because our post-industrial societies, in the sense that most of the GDP no longer comes from the secondary sector, are no less industrialized than they have ever been. Not only do industrial jobs generate tertiary employment, but there are also many that require a qualification. Bernard Esambert speaks of an "industry-service symbiosis" to designate this pair formed by the high-tech industry and the service sector that accompanies it. Losing the former to the advantage of the new industrial powers means losing the latter and risking regress, not to mention the risk of unemployment or underemployment, which no democracy can bear in the long run. Advocates of economic warfare therefore believe that industrial employment must be defended and even maintained . Beyond the economic debates about their cost-benefits, the destruction of jobs is difficult to accept in the eyes of voters and, therefore, decision makers.
The other objective of the war, decisive for the states, is no longer defense but the conquest of markets and scarce resources. Economic warfare scholars have clearly demonstrated the intensification of the war for the control of natural resources, mainly for the control of hydrocarbons.
Perhaps nothing better than this example illustrates in the eyes of its proponents the obviousness of economic warfare: oil is a scarce and limited resource. Every drop gained by one is lost by the other. Therefore, as it is the basis of development, it is necessary for each state to ensure a secure and continuous supply. The inexorable struggle that the United States and China are waging for African oil but also for the other resources of the subsoil of this continent is an example of this. Absent in Africa 25 years ago, China is now the third largest trading partner after the United States and France; for two thirds it imports oil, but also metals, cotton and precious stones.
This war for natural resources is the scene of a reversal of the balance of power between Western countries on the one hand and emerging and / or developing countries on the other. The rise of China, of the BRICS, the rise of sovereign wealth funds in the Arab oil exporting countries would demonstrate this. In economic warfare, resources are powerful ammunition. And everything suggests that this conflict will escalate.
The International Energy Agency estimates that energy needs will increase by 50% by 2030, in part due to Indian and Chinese growth. The search for raw materials will in fact become a crucial issue for the States. As early as 2007, the Committee on Critical Mineral Impacts on the US Economy published a report in which it lists eleven minerals that are particularly crucial to the American economy due to their scarcity, their need in high-tech industries … the more coveted, is rhodium, used in particular in catalytic converters, and found in Russia but also in South Africa, a much better ally than Moscow. Rare metal, today it is the subject of struggles in which states and multinationals fight side by side. As guarantor of the national economy, each State is called upon to draw up, in its own way, a list of the resources that are or will be essential for it.
The "scarce resources" also include companies that today more than ever are falling prey not only to their private counterparts but also to governments. As such, the crisis has facilitated the entry into the capital of very large companies in the countries of the South through powerful sovereign wealth funds. The large investment funds of the United Arab Emirates, in particular Dubai and Abu Dhabi, have invested extensively in favor of the economic crisis in prestigious companies in difficulty: EADS, AMD, Sony, Citigroup … The Chinese sovereign fund holds almost 10% by Morgan Stanley. As for the Singapore fund, it entered the equity of Merril Lynch at the same level. Here we find the idea of revolution in the North / South hierarchy: winning in the economic war is not a legacy. The newcomers are shaking up the old hierarchy. Saudi Arabia is estimated to be responsible for 5% of US GDP thanks to wealth creation made possible by the use of Arab oil. Suffice it to say that Riyadh has a strategic advantage over its powerful economic partner.
Finally, there is a scarce and strategic commodity that constitutes a relatively new objective of the war: information. It is now important that companies and states know their opponents, their exact technological level, their strategy, in order to be able to anticipate them. Sometimes we speak of cognitive warfare to refer to the advanced weapon of economic warfare. In fact, the acquisition of information with high added value is also essential for the development of the tango economic activity as much as the accumulation of financial capital and the coordination of human skills. If states now want to help their companies gain market share, they must equip themselves with economic intelligence programs, otherwise they will lag considerably behind in a form of struggle that appears increasingly crucial as all the immense theoretical and operational work done by Ecole du guerre economique founded by Chrustian Harbulot.
In short, our time is woven of contradictions; on the one hand, the states hold an official speech supporting, sometimes with nuances, a multilateralism supported by the main international institutions such as the UN, the WTO, the IMF. On the other hand, everyone can see that the states are developing quite different reasoning. The imperative of solidarity in the financial field advocated by the G20 t new response to the need not to lose market share in a context of tension. In the midst of the crisis, the logic of competitiveness requires the conquest of foreign markets.
It is up to Christian Harbulot to have clearly shown this shift from Cold War Manichaeism to the multilateral economic war that states are waging today. According to him, the ally / opponent pair replaced the partner / competitor one. This transformation of possible alliances is accompanied, according to Harbulot, by a reorganization of the field of partners and competitors in geographical terms. The two blocks of the Cold War would have succeeded three blocks: the first is the degraded space of the Western world from which we can possibly extract the United States, the second is the expanded room for maneuver of the new powers, the third, finally, is space of survival of other countries. Each of these spaces follows very different power strategies. Furthermore, the members of each block are not necessarily allies as we have just seen.
Therefore, any peremptory statement becomes impossible. The United States and China are waging a relentless war over Africa's resources. But China, through the purchase of US Treasuries, is the country that allows the United States to live on credit. Another example, China and Taiwan are political enemies but economic partners.
If economic warfare is a struggle, it is based on weapons and countermeasures. In covert warfare, a large number of tools count as weapons. The first of all is undoubtedly training: in our constantly changing societies, initial training helps create a workforce or managers prepared for change.
Likewise, the importance given to research is fundamental. Since 2010, China has more researchers than the United States, although the latter enjoy, thanks to the practice of brain drain, the sharpest minds on the planet. In this context, public-private collaboration is fundamental: in the United States, the Bayh-Dole Act of 1980 provides that patents financed with public funds – by universities or public research centers – are assigned mainly in the form of exclusive rights to private companies American.
In other words, in the eyes of states in economic warfare, the search for patents is truly a national affair, a guarantee of productivity, a decisive weapon in the perspective of a trade struggle between nations. These tools are at the service of competitiveness, this ability to face competition on external and internal markets. As for the attractiveness – which could be understood as the competitiveness of a territory – it is the object of particular attention by many states that the disputes between the European Commission and Ireland regarding Apple have brought to light.
The ultimate hidden weapon of warfare is economic intelligence. It is similar both to a weapon, which anticipates the enemy's movement to surprise him and steal his victory, but also to a defense tactic because it anticipates enemy moves, practicing disinformation for example. The United States is the main player in this information war. We now know that the NSA, initially created in a counterintelligence logic during the Cold War, would have used the Echelon network to know the position of the European Union in 1994 during the final negotiations of the Uruguay Round. In 2014, the New York Times revealed that the agency had spied on an American law firm defending a foreign country in a trade dispute with the U.S. Information has become one of the key issues of the economic war.
As states move from covert warfare to open warfare, weapons change. These attacks can take the form of geoeconomic retaliation in response to a geopolitical crisis; this is for example the case in the fruit and vegetable embargo between the European Union and Russia.
Voluntary import restrictions also amount to retaliatory measures. The well-known example of the restrictions imposed by the United States on Japanese cars in the 1980s testifies to the violence of the conflict. Faced with rising Japanese car sales, Washington sought to protect the "Big Three". Rather than proceed unilaterally, the US government has asked the Japanese to limit their exports. Tokyo preferred to negotiate this perfectly anti-liberal measure rather than run the risk of even more unfavorable restrictions being imposed: this is the voluntary restriction agreement of 1980.
A series of disputes between states led to the adoption of tariff peaks in retaliation; for example, the United States decided in January 2009 to triple tariffs on Roquefort in response to a ban on exports of hormone-containing beef in Europe. In each of these cases, the best offense was the defense.
When worried about avoiding frontal conflicts, states prefer an alternative approach which is to facilitate the assault of their companies on foreign markets. For this reason the political power is an ardent promoter of its companies. This ancient practice has been systematized in the United States in the form of "commercial diplomacy". This is based on three principles: preparing the ground by liberalizing trade with the destination country; use economic intelligence, industrial and commercial intelligence to provide American companies with all the data on the ground to be conquered; finally, to set up ad hoc structures such as the War room. This offensive public strategy is entirely in the service of the private corporations that are the strength of the United States. It is in the same perspective that Washington has increased the number of bilateral free trade treaties: with most of the countries of Central America in the 2000s, with Morocco in 2006, South Korea in 2010.
Finally, there is one last weapon that, individually, is now almost the prerogative of a few emerging countries: sovereign wealth funds. Although they deny themselves, these funds take hold in sometimes strategic groups and help guide their strategy.
To cope with these dangers, those involved in economic warfare have developed policies that resemble shields or even counterattacks. In a context where customs barriers are historically low, there are other means to preserve its market: export subsidies, standards, favoritism given to national companies in one form or another (think of the Small Business Act which reserves some public procurement for SMEs) In short, all means are good.
So it is with money, which has long been – and continues to be – a defensive weapon in the hands of states, especially in the form of devaluation. The UK gave us a recent example of the geo-economic use that could be made of a currency: at the height of the crisis, London let the pound slip while the euro remained strong. In this way, British exports were stimulated. We could reproduce the analysis for the yuan or even the yen at a time when Shinzo Abe has launched a policy of monetary expansion.
For large Western states, it is primarily about protecting their markets at a time when old-fashioned protectionism is almost outlawed. For emerging countries, the stakes are different: by increasing the number of regulatory sources (state, international, private, public, etc.), they weaken the universal legal system designed by the dominant states. Paradoxically, the desire to unify world trade has led to a legal fragmentation of the latter.
The rules of trade have become a battleground in a few decades. Witness the emergence in France of the notion of "economic patriotism". Spread out in 2005 by Dominique de Villepin, then Prime Minister, the doctrine of economic patriotism is based on the idea that it would be up to the state to defend companies considered to belong to strategic sectors. In practice, success is mixed: while Suez was married to GDF in 2008 to deal with a potential takeover by Italy's Enel, Arcelor was absorbed by Mittal.
Looking at the world today, it is tempting to provocatively conclude that war has a bright future; economic warfare of course, but also traditional warfare. But there is also a more dramatic scenario, namely that tomorrow's economic wars can degenerate into armed conflicts.
In short, yesterday as today, historical reality is an ocean of forces that are opposed to each other, in a dynamic that determines a perpetual flow that now leads to ascent now to decline.