How to stabilize Pakistan's economy?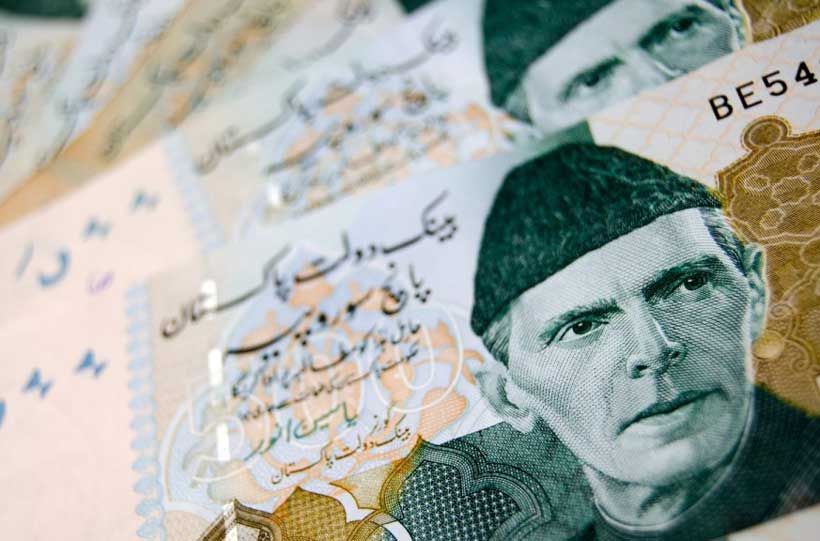 Pakistan approached International Monetary Fund for 13th time since 1988 to get a bail-out. This programme is touted as a recipe to `reduce Pakistan's public debt' and `stabilize the economy'. The suggested panacea is `market-determined exchange-rate' coupled with tax-evasion. But a free-floating exchange-rate is no magic wand or panacea for economic stability.
Unresponsive exports
Devaluations are unlikely to stimulate Pakistan's export potential as its industrial production including that of textiles, is now in shambles. They only balloon debt burden. IMF's own 1996-Economic-issues series booklet `Moving to a Flexible Exchange Rate: How, When, and How Fast?' cautions against over-optimism. The booklet (by Rupa Duttagupta, Gilda Fernandez, and Cem Karacadag) concludes with advice `Both fixed and floating exchange rates have distinct and different advantages. No single exchange rate regime is appropriate for all countries in all circumstances. Countries will have to weigh the costs and benefits of floating in light of both their economic and their institutional readiness'.
Effect on public debt
When the State Bank of Pakistan devalued rupee in July 2017, then finance minister, Ishaq Dar (now an absconder) claimed the State Bank of Pakistan acted without his volition. The Dar-time devaluation inflated our debt burden by Rs 2,300 crore. Again, under PTI government Rupee happened to be devalued by 3.8 per cent, or Rs5.06, to an all-time low at Rs139.05 to dollar (increasing debt burden by Rs. 3500 crore). The government devolved blame on `SBP for devaluing rupee without informing it. We have low productive capacity and depend on services. The industrial sector's contribution to the total Gross-Domestic-Product Growth was only nine per cent and its weight in the size of the economy was 20.8 per cent. IMF puts country's growth rate at 2.5 per cent. After witnessing a four per cent growth rate in the last fiscal year, cotton production declined 17.5%. The production of rice and sugarcane also fell by 3.3 per cent and 19.4 per cent respectively. Even the 65% debt-to-GDP ratio will be higher than the statutory limit of 60% set by parliament in the Fiscal Responsibility and Debt Limitation Act.
Slow growth rate, poor productive capacity and dominant services sector foretell that our rupee will further weaken vis-a-vis dollar. Even without further devaluation, Pakistan's external public debt was US$74 billion as of end-February 2019. It would be whopping US$31 billion in the next seven years, July 2019 to June 2026. The country's economic growth rate has slowed down to 3.3 per cent, the lowest in nine years. The slow pace of economic growth coupled with currency devaluation reduced size of the economy to around $280 billion from $313 billion at the end of the Pakistan Muslim League-Nawaz (PML-N) government's term. Almost every sector has made negative contribution to growth rate of 3.29% during fiscal year 2018-19 ending on June 30.
India's recent budget aims at growth rate of 12 per cent a year (8% growth discounting inflation at 4%). Pakistan's growth rate would be minus 10 per cent a year (3% growth less 13% inflation). How could this poor growth rate stabilise economy as per text-book burden-of-debt models?
Write off `odious debts'
Pakistan should tell the IMF `we reject forced devaluations (quasi-floating exchange) and shall pay debt in rupee at contracted loan rate of about Rs. 2.5 to a dollar'. That would deflate Pakistan's debt burden and make IMF bailout successful. Too, the IMF should write off `odious debts'. James K. Boyce and Madakene O'Donnel (eds.), in Peace and the Public Purse (. New Delhi. Viva Books 2008, p, 251) say debt forgiveness (or relief) helps stabilise weak democracies, though corrupt and incompetent. Debt relief promotes economic growth and foreign investment. In fact, economists have questioned justification of loans given to prop up congenial regimes. They hold that a nation is not obliged to pay such `odious debts'(a personal liability) showered upon a praetorian (p. 252 ibid.). Legally also, any liability financial or quasi-non-financial, contracted under duress, is null and void. Sachs (1989) inferred that debt service costs discourage domestic and foreign investment. Kanbur (2000), also, concluded that debt is a drag on private investment.
FDI. Pakistan should improve `ease of doing business' to attract foreign-direct investment. According to World Bank, Pakistan ranks 136 among 190 economies in the ease of doing business, according to the latest World Bank annual ratings. State Bank of Pakistan reported on February 18 that foreign direct investment (FDI) during July-Jan FY19 declined by over 17 per cent compared to the same period last year. Pakistan's prime export sector is stagnant (overtaken by China and Bangladesh). It suffers from low investment in modern machinery, energy shortages, and inadequate efforts to integrate into global supply and retail networks.
Learning from India
India ranks 77th. As of February 2019, India is working on a road map to achieve its goal of US$ 100 billion worth of FDI inflows. In February 2019, the Government of India released the Draft National e-Commerce Policy which encourages FDI in the marketplace model of e-commerce. According to World Bank, private investments in India is expected to grow by 8.8 per cent in FY 2018-19 to overtake private consumption growth of 7.4 per cent, and thereby drive the growth in India's gross domestic product (GDP) in FY 2018-19.
Apart from being a, Foreign direct investment (FDI) is a debt-free primum mobile economic growth. Foreign companies invest in India to take advantage of relatively lower wages, special investment privileges, such as tax exemptions, etc. share technical know-how and generate jobs.
India relaxed FDI norms across sectors such as defence, public-sector undertakings, oil refineries, telecom, power exchanges, and stock exchanges.
Equity inflows in India in 2018-19 stood at US$ 44.37 billion. During 2018-19, the services sector attracted the highest FDI equity inflow of US$ 9.16 billion, followed by computer software and hardware – US$ 6.42 billion, trading – US$ 4.46 billion and telecommunications – US$ 2.67 billion. Most recently, the total FDI equity inflows for the month of March 2019 touched US$ 3.60 billion. During 2018-19, India received the maximum FDI equity inflows from Singapore (US$ 16.23 billion), followed by Mauritius (US$ 8.08 billion), Netherlands (US$ 3.87 billion), USA (US$ 3.14 billion), and Japan (US$ 2.97 billion). India is the top recipient of Greenfield FDI Inflows from the Commonwealth, as per a trade review released by The Commonwealth in 2018. In October 2018, VMware, a leading software innovating enterprise of US has announced investment of US$ 2 billion in India between by 2023. In August 2018, Bharti Airtel received approval of the Government of India for sale of 20 per cent stake in its DTH arm to an America based private equity firm, Warburg Pincus, for around $350 million. In June 2018, Idea's appeal for 100 per cent FDI was approved by Department of Telecommunication (DoT) followed by its Indian merger with Vodafone making Vodafone Idea the largest telecom operator in India In May 2018, Walmart acquired a 77 per cent stake in Flipkart for a consideration of US$ 16 billion. .In February 2018, Ikea announced its plans to invest up to Rs 4,000 crore (US$ 612 million) in the state of Maharashtra to set up multi-format stores and experience centres.
Kathmandu based conglomerate, CG Group is looking to invest Rs 1,000 crore (US$ 155.97 million) in India by 2020 in its food and beverage business, stated Mr. Varun Choudhary, Executive Director, CG Corp Global.
International Finance Corporation (IFC), the investment arm of the World Bank Group, is planning to invest about US$ 6 billion through 2022 in several sustainable and renewable energy programmes in India. As of February 2019, the Government of India is working on a road map to achieve its goal of US$ 100 billion worth of FDI inflows.
In February 2019, the Government of India released the Draft National e-Commerce Policy which encourages FDI in the marketplace model of e-commerce. India is planning to allow 100 per cent FDI in Insurance intermediaries in India to give a boost to the sector and attracting more funds. Revised FDI rules allow100 per cent FDI in the marketplace based model of e-commerce. Also, sales of any vendor through an e-commerce marketplace entity or its group companies have been limited to 25 per cent of the total sales of such vendor.
In September 2018, the Government of India released the National Digital Communications Policy, 2018 which envisages increasing FDI inflows in the telecommunications sector to US$ 100 billion by 2022.
In January 2018, Government of India allowed foreign airlines to invest in Air India up to 49 per cent with government approval. The investment cannot exceed 49 per cent directly or indirectly.
No government approval will be required for FDI up to an extent of 100 per cent in Real Estate Broking Services.
In September 2017, the Government of India asked the states to focus on strengthening single window clearance system for fast-tracking approval processes, in order to increase Japanese investments in India.The Ministry of Commerce and Industry, Government of India has eased the approval mechanism for foreign direct investment (FDI) proposals by doing away with the approval of Department of Revenue and mandating clearance of all proposals requiring approval within 10 weeks after the receipt of application.
The Government of India is in talks with stakeholders to further ease foreign direct investment (FDI) in defence under the automatic route to 51 per cent from the current 49 per cent, in order to give a boost to the Make in India initiative and to generate employment.
In January 2018, Government of India allowed 100 per cent FDI in single brand retail through automatic route.
Tax on the rich
Pakistan needs to learn from India's recent budget about innovative measures to tax the rich. With so many billionaire politicians and tycoons, it is an un-reaped bonanza. In India's recent budget, surcharge on individuals earning more than Rs 5 crore a year was raised up to 42.7%, even higher than US super-rich tax of 40% tax. India even contemplated imposing inheritance tax.
Pakistan's tax structure could be reformed in light of insights in IMF's Tax Law Design and Drafting (volume 1; International Monetary Fund: Victor Thuronyi, ed.1996.Chapter 10, Taxation of Wealth). Pakistan taxes `income-'tax capacity, not accumulated-capital to tax inheritance and estate.
Magnetised/Chip cards
Pakistan needs to adopt card based transactions to get rid of money-laundering and hawala (hand to hand) csh dealings.
Inheritance tax. India's Budget 2019enhanced taxes on the super-rich bracket. However, an inheritance tax also is on the anvil. This tax suits Pakistan the most. India did away with English zamindari system (British gifts of estates) in 1948. But, Pakistan is barred from putting upper limit on private property and undertaking land reforms because of Shariat Appellate Bench of the Supreme Court decision dated August 10, 1989. The verdict was delivered nine years after it was first filed by the Qazalbash Waqf, a religious charity based nearby Lahore. It was a 3-2 split decision and was made effective from March 23, 1990.
Inheritance tax is a tax that you pay when you receive money or property from the estate of a deceased person. Unlike the estate tax, the beneficiary of the property is responsible for
paying the tax, not the estate. The key difference between estate tax and inheritance tax lies in who is responsible for paying it. An estate tax is levied on the total value of a deceased person's money and property and is paid out of the decedent's assets before any distribution to beneficiaries. Once the executor of the estate has divided up the assets and distributed them to the beneficiaries, the inheritance tax comes into play. The tax amount is calculated separately for each individual beneficiary, and the beneficiary must pay the tax.
Basic needs
Unsupported by health-care units, the health cards in Pakistan are another hoax. Merging civil and military outfits, the government should evolve a universal health-care, education and housing system. To begin with defence-paid military and civilians should be equally entitled at military health facilities.
India has a vision of US$5 trillion economy, with $100 million FDI to provide basic needs to its people_ tapped water supply, closeted toilet, bank account to receive aid, enhanced scholarships, creating world's best universities, health cover, shelters and ,minimum taxes on self-built houses. Regrettably, focused on bail-outs, Pak planners have no Weltanschanschauung (world view), though it cost nothing.
The Waning Supremacy of the Petrodollar Economy
Since the 1970s, the US dollar has been the undisputed reserve currency around the globe. Agreements with Saudi Arabia (and many other Middle Eastern countries) cemented the global oil trade in the greenback currency. Trading oil and gas futures denominated in the US dollar solidified the position of the United States as the hegemon of Global trade – a shift from the traditional gold standard. While the Euro surfaced as a strong contender in the 90s, the dollar-denominated finance still flourished. And economies like China and Russia had no choice but to hold US Treasury securities and accumulate massive dollar reserves. However, multiple geopolitical and economic factors are now turning the tide against the supremacy of the US dollar. Rapid globalization was already a ticking bomb situation for the greenback. But now, China's rise as the next potential powerhouse and Russia's exclusion from the dollar-embedded SWIFT system is catalyzing this historic transition.
The tread towards de-dollarisation is not exactly a novel phenomenon. The infamous drift to exclude the US dollar originally spurred in Latin America in the 90s. In response to US sanctions, Venezuela attempted to shift away from the status quo by opting for oil payments in yuan over the US dollar. Chile resorted to Consumer Price Index (CPI) indexation to attract foreign investments in local securities over US Treasuries in the secondary market. However, due to weak supplementary monetary policies and crippling economic crises, the trend of de-dollarisation steeply reversed during the 2008 financial crisis. Since then, no significant development has threatened to derail the dominance of the US dollar. Yet, the booming Asian markets and the implicit rift between the United States and Saudi Arabia could be the next bad omen.
Saudi Arabia is the world's largest Crude exporter, amounting to about 17.2% of the Global Crude oil exports (by value). Over decades, Saudi Arabia has been one of the core allies of the United States in the Middle East. Economically, the kingdom has served as the largest Crude supplier to the United States. Moreover, as Saudi Arabia leads the Organization of Petroleum Exporting Countries (OPEC), the United States has enjoyed a sway over Global oil prices. Since the oil trade is denominated in the US dollar, it has allowed successive US governments to run massive trade deficits without any budgetary concern. Geopolitically, the Saudi kingdom has been a US proxy in the Middle East to counter its arch-rival Iran. After the landmark Iranian revolution in 1979, Saudi Arabia further climbed the ladder of US preference in the region. However, with a shift from Republicans to Democrats, the two allies have inched apart to a certain extent.
Over the years, the United States has relented its dependence on imported oil by building its own strategic reserves. For example, the US imported an estimated 2 million barrels per day of Saudi Crude in the 1990s. That figure fell to mere 500,000 barrels per day in 2021 – a drop of 75% in a couple of decades. On the political front, the Saudi royalty has been particularly dissatisfied with Biden's policy in the Middle East. Biden's decision to unilaterally withdraw support for Saudi Arabia in the Yemen war distanced the kingdom from the US administration. A subsequent spree of Houthi attacks on Saudi oil facilities has further incensed the royalty. To add oil to the fire, Biden's desperation to salvage the outdated Nuclear Deal with Iran has virtually alienated the kingdom to the point of indifference.
The implications are not complex to spot. Since Russia launched its onslaught against Ukraine in February, Saudi Arabia has actively refused to pay heed to Biden's calls to expand Crude supply quotas and suppress Global oil prices. Instead, the OPEC+ alliance – OPEC members, Russia, and other allied producers – stuck to its original plan to modestly raise the June output target by 432,000 barrels per day. The brutal indifference to the Western calls has an underlying reason besides the concurrent row with the United States. The reason is the growing China-Saudi cooperation. Over the past few years, Saudi's structure of the international oil trade has undergone a fundamental change. That is predominantly due to increasing cooperation of China which is not just limited to the energy sector. Under the hood of its Belt and Road Initiative (BRI), China has also objectively expanded its potential presence in the kingdom through bilateral cooperation in infrastructure, trade, and investment.
According to the American Enterprise Institute's China Global Investment Tracker, cumulative Chinese investments in Saudi Arabia reached $43.47 billion in 2021. According to data released by the Chinese General Administration of Customs (GACC), China imported an estimated 542.39 million tons of Crude oil in 2020 – comprising more than 25% of the kingdom's total Global oil exports. Sources from Saudi Arabia's top securities regulator suggest that the kingdom's Sovereign Wealth Fund may soon start investing in Chinese companies after years of limiting its overseas holdings in the US and Europe. Official sources suggest that Saudi oil giant Aramco is in talks to strike a partnership with the Chinese petrochemical consortium. Recently Aramco also finalized a $10 billion deal with Chinese petroleum companies. All the factors unambiguously point in a single direction – Saudi Arabia is leaning away from the US to China. Naturally, the de-dollarisation of trade and investments would facilitate bilateral relations with China.
There are, however, some drawbacks to the petroyuan when compared to its counterpart. While China's financial markets have exponentially grown over the past few decades, they are still relatively illiquid compared to the US capital markets. Moreover, the massive $13.4 trillion eurodollar market extensively facilitates trade in European markets. Meanwhile, trades in yuan would be limited to China and subject to manipulation from the People's Bank of China. Thus, trades settled in yuan would be an inconvenience to the smooth operation of trade and short-term deposits. However, these problems could be resolved if petroyuan is used as a barter for investments in China.
Like Saudi Arabia, economies like Russia and Iran have also inched closer to Asia. Russia, for instance, has consistently voiced its propensity to shift toward the Cross-Border Interbank Payment System (CIPS) – a transaction system clearing international settlements and trade in the Renminbi – to trade its oil in Asia under western sanctions. India has openly defied the US pressure by purchasing roughly 15 million barrels of oil from Russia since the invasion of Ukraine. The Russian Crude now accounts for about 17% of Indian imports – up from less than 1% before invasion. The rudimentary reason is cheaper oil in Roubles, especially when Europe is still weighing an embargo on Russian oil. Even Iran has notoriously traded Crude with China under US sanctions by abandoning the US dollar for settlements.
Some economists may argue that even combined, the effect of de-dollarisation would be gradual and uneconomical. But we need to understand that the historical context is skewed, and ground realities today are comparatively different. Firstly, the economies in Asia are significantly less dollarised than the emerging economies of Latin America discussed in the existing literature. Secondly, the Asian economies – particularly China and India – are much more significant in terms of size and monetary policy. Even a shift towards semi-dollarisation could upend the clout of the United States and significantly reduce the power of US sanctions.
The US lawmakers are understandably irked by the defiance of the OPEC+ alliance. Recently, a US Senate Judiciary Committee passed the No Oil Producing or Exporting Cartels (NOPEC) bill to amend the US antitrust law. If passed by the full Senate and House, the US Attorney General would gain the authority to expose OPEC+ countries to lawsuits for possible collusion, bypassing the sovereign immunity guaranteed to OPEC+ nations. While similar motions have been filed and failed over the past two decades, the notable highlight is the US desperation in the face of helplessness. Saudi Arabia already warned the US lawmakers in 2019 that such a bill, if passed, would force its move to trade oil in different currencies. Today, with Europe's belated timeline to phase away from Russian Crude to China's expanding influence in Eurasia, it seems the inevitable transition from the petrodollar may strike sooner than initially expected – if expected at all!
Chinese Maritime Strategy: Further Expansion and Progress
The Belt and Road Initiative represents a shift in China's global perspective as well as an update to its role and status in the international system, as announced by Chinese President Xi Jinping. Reviving the Silk Road as a means of connecting China with the rest of the globe was the biggest initiative so far. This initiative will connect China with the Arab Gulf states and the Mediterranean through Central Asia. The maritime silk road will connect China's coast with Europe by way of the South China Sea and the Indian Ocean. It will also connect China's coast with the South Pacific by way of the South China Sea.
The "string of pearls" strategy, which refers to a network of Chinese military and commercial facilities and relations on the length of the sea lines of communication, which extend from the Chinese mainland to the Horn of Africa, was used to secure Beijing's global vision of military protection, diplomatic networking, and economic cooperation.
Some scholars believe that this would be a major threat to Britain which relies on the Commonwealth, China is gaining more influence in South Asia through the China-Pakistan Economic Corridor and the loan diplomacy, which weakens British influence in the Indian ocean. It also challenges Britain in the strategically important Malacca channel.
Experts mention that a state may only be considered powerful when it completely dominates its geographical surroundings. Aside from its strategic location on the international trade route, where 40 percent of all trade passes through the South China Sea and 30 percent of all oil traded globally. Beijing places a high value on the security of China's regional environment.
China has overtaken the United States to become the world's largest naval force – but experts believe that the mere comparison of the number of ships neglects many crucial elements that define the efficacy of any naval power.
The United States maintains, so far at least, a huge edge in many naval capabilities, as it has 11 aircraft carriers compared to China's two. It also excels in the numbers of submarines, destroyers, cruisers, and huge nuclear-powered vessels. But it is projected to considerably enhance the size of the Chinese fleet.
Former Chinese People's Liberation Army colonel Zhou Bo, currently at Tsinghua University in Beijing, says it is "extremely necessary" for China to build its navy in order to confront the maritime dangers it faces. He particularly says that "the largest challenge we are experiencing is what we regard as US provocations in Chinese territorial seas." The US Navy expects that the total number of warships owned by the Chinese Navy would expand by 40 percent between 2020 and 2040.
Controlling waterways is a priority for Beijing. Attempts will be made to broaden its maritime presence outside the Indian Ocean, if possible. It is clear from this that China is interested in building strategic fulcrums around the world, such as huge ports equipped with sea cables and digital networks, as well as superior logistics services that might be used for military purposes if necessary.
China and the Indo Pacific Economic Framework
The Indo Pacific Economic Framework (IPEF) signed by a total of 13 countries, on May 23, 2022, in Tokyo is being dubbed by many as a means of checking China's economic clout in Asia and sending out a message that the US is keen to bolster economic ties with its allies and partners in the Indo-Pacific.
Many Chinese analysts themselves have referred to the IPEF as 'Economic NATO'. China has also been uncomfortable with the Quadrilateral Security Dialogue (Quad) which consists of US, Australia, Japan and India , and has referred to Quad as an 'Asian NATO' – though members of the grouping have categorically denied that Quad is an 'Asian NATO'.
Countries which joined the US led IPEF are Australia, Brunei, India, Indonesia, Japan, South Korea, Malaysia, New Zealand, the Philippines, Singapore, Thailand, and Vietnam. These countries together account for 40% of the global GDP. The four key pillars of the IPEF framework are; supply-chain resilience; clean energy, decarbonisation and infrastructure; taxation and anti-corruption; and fair and resilient trade.
While launching the plan, US President, Joe Biden said:
'We're here today for one simple purpose: the future of the 21st Century economy is going to be largely written in the Indo-Pacific. Our region,'
US Commerce Secretary Gina Raimondo while commenting on the IPEF said that it was important because it provided Asian countries an alternative to China's economic model.
A few points need to be borne in mind. First, many of the countries — Australia, Brunei, Indonesia, Japan, South Korea, Malaysia, New Zealand, the Philippines, Singapore, Thailand, and Vietnam – which have signed the IPEF are also part of the 15 nation Region Comprehensive Economic Partnership (RCEP) trade agreement of which China is a key driver (Indonesia, Phillipines and Myanmar have not ratified RCEP). RCEP accounts for 30% of the world's GDP. Trade between China and other member countries has witnessed a significant rise, year on year in Q1 of 2022.
Second, many of the countries, which are part of the IPEF, have repeatedly said that they would not like to choose between China and US. The Singapore PM, Lee Hsien Loong who was amongst the first to hail the IPEF, has emphatically stated this point on a number of occasions. In an interview to Nikkei Asian Review on May 20, 2022, Lee Hsien Loong reiterated this point. In fact, Lee Hsien Loong even pitched for making China a part of the Comprehensive and Progressive Partnership for Trans Pacific Partnership (CPTPP) (TPP the precursor to the CPTPP was a brain child of the US). Said the Singapore PM:
'We welcome China to join the CPTPP,'.
Here it would be pertinent to point out, that China had submitted an application for joining the CPTPPIN September 2021. In the interview, Lee Hsieng Loong did state that countries in Asia needed to have good relations with US, Japan and Europe.
Indonesia's Trade Minister Muhammad Lutfi who attended the signing of the IPEF on behalf of the President Joko Widodo stated that he did not want to see IPEF as a tool to contain other countries.
One of the reasons why many countries are skeptical about the IPEF is the fact that it does not have any trade component. A number of ASEAN member states have pointed to the IPEF making no mention of tariffs and market access as one of its major draw backs. At the US-ASEAN Summit, held earlier this month Malaysian Foreign Minister, Ismail Sabri Yaakob had referred to this point. Like many other countries, Malaysia has welcomed the IPEF, but in the immediate future sees RCEP as a far greater opportunity.
US President Joe Biden has not deviated significantly from the policies of his predecessor, Donald Trump, with regard to trade and the US is unlikely to return to the CPTPP at least in the immediate future. Biden and Senior officials in his administration have spoken about the need to check China's growing economic influence, specifically in Asia, and to provide an alternative model. While the US along with some of its Indo Pacific partners has taken some steps in this direction (only recently, leaders of Quad countries during their meeting at Tokyo announced that they would spend USD 50 billion, in infrastructural aid and investment, in the Indo Pacific.
Given his low approval ratings, and diminishing political capital it is unlikely that he is likely to change his approach towards trade significantly. US Trade Representative Katherine Tai said the TPP was 'fragile', and that there was no domestic support for the same.
In conclusion, while the IPEF does have symbolic importance it is important to bear in mind that many signatories themselves have close economic relations with China and would not like to get trapped in competition between US and China. Unless the US re-examines its approach towards trade, which is highly unlikely, and unless countries which are part of the Indo-Pacific vision are able to strengthen economic cooperation, China is likely to dominate Asia's economic landscape – even though there is growing skepticism with regard to the same.