WEF on Africa to Focus on Inclusiveness in the Fourth Industrial Revolution
The 28th World Economic Forum on Africa will take place in Cape Town, South Africa, on 4-6 September. The theme of the meeting is Shaping Inclusive Growth and Shared Futures in the Fourth Industrial Revolution.
The meeting will be the first that the World Economic Forum has held in sub-Saharan Africa since 2017, when leaders from government, business and civil society from around the world gathered in Durban, South Africa.
This year's meeting falls in a year when 20 elections will take place across the region, and nearly 100 days since South African President Cyril Ramaphosa took office. While progress has been made politically in sub-Saharan Africa, economic growth is also expected to accelerate modestly in 2019 from 3.1% in 2018 to an average of 3.6% in 2019, according to the World Bank.
Against this backdrop, the World Economic Forum on Africa will address a number of key issues facing the region's inclusive development. These include:
· Supporting growth and integration through the African Continental Free Trade Area
· Creating high-quality employment opportunities and protecting workers in the Fourth Industrial Revolution
· Employing drones to address health, infrastructure and other societal needs
· Using emerging technologies to advance healthcare and prepare for epidemics
· Implementing growth strategies that address environmental challenges and deliver industrialization
The Co-Chairs of the meeting are:
· Ellen Agler, Chief Executive Officer, The END Fund, USA
· Jeremy Farrar, Director, Wellcome Trust, United Kingdom
· Arancha Gonzalez Laya, Executive Director, International Trade Centre (ITC), Geneva
· André Hoffmann, Vice-Chairman, Roche, Switzerland
· Alex Liu, Managing Partner and Chairman, A.T. Kearney, USA
· Jim Ovia, Chairman, Zenith Bank, Nigeria
· Sipho M Pityana, Chairman, AngloGold Ashanti, South Africa
"Africa's successful development depends on building the right conditions for its new generation of entrepreneurs, innovators and leaders. This means smart, agile institutions; an enabling environment for innovation that includes access to skills and capital; and a determined approach by policy-makers to level the playing field and implement policies that prioritize sustainable, inclusive growth over short-term imperatives," said Elsie Kanza, Head of the Regional Agenda, Africa, and Member of the Executive Committee at the World Economic Forum.
New COVID-19 strains 'poised to unleash' more severe infections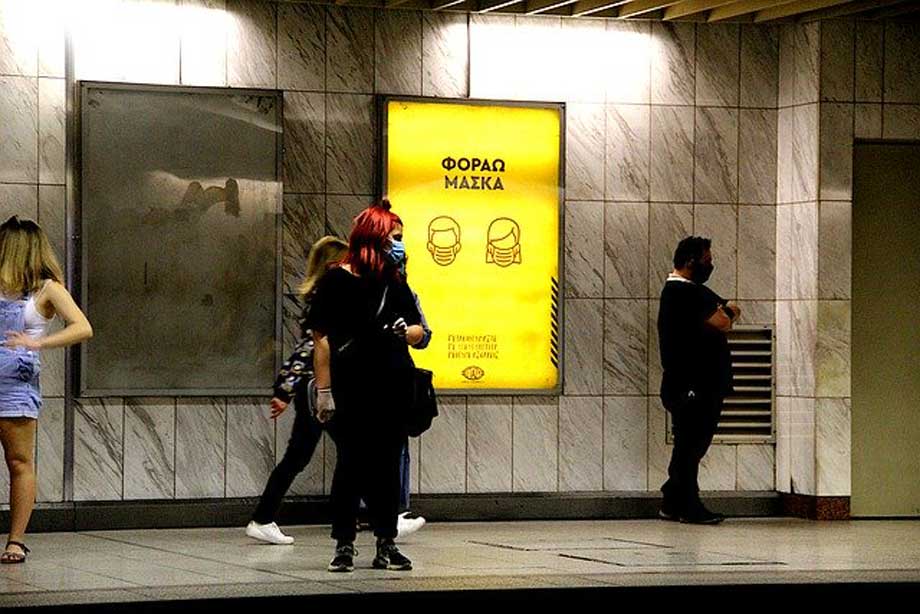 Since September, the devastation wrought by the COVID-19 pandemic has deepened, infecting close to 100 million people, costing more than $3 trillion in lost wages and intensifying obstacles for peace and security around the world, the UN political chief told the Security Council on Monday.
And while the pandemic has "hindered diplomatic action and complicated our peacemaking efforts", Rosemary DiCarlo, Under-Secretary-General for Political and Peacebuilding Affairs said via videoconference that it has "amplified the prevention challenge" and aggravated underlying dynamics of armed conflicts.
Moreover, "new strains of the virus are poised to unleash more severe waves of infection at a time when health systems and social safety networks are already on the brink", she told the meeting on the implementation of the UN Secretary-General's call for a global ceasefire.
Pressing concern
The pandemic's impact on peace and security is a "pressing concern", Ms. DiCarlo said.
By upending lives and economies, challenging community relations and undermining trust in the institutions meant to address its fallout, she maintained that "the pandemic has exacerbated inequality and corruption; bred misinformation, stigmatization, and hate speech; and created new flashpoints for tension and increased risks of instability".
The situation is especially precarious for women, youth and marginalized populations, who are particularly vulnerable to income loss and escalating gender-based and domestic violence.
Global ceasefire call
In pointing to the momentum generated by the global ceasefire so nations can focus instead on fighting COVID-19, Ms. DiCarlo cited Libya as an example of how sustained political engagement, more unified support from the international community and commitment by the parties can lead to tangible progress.
She also spoke about the opportunity it has brought about for Afghan peace negotiations to "end decades of instability and conflict", disarmament efforts underway in Mozambique, and hope for peace in eastern Ukraine.
Notwithstanding these positive developments, some situations have witnessed dangerous escalation, such as clashes between Armenia and Azerbaijan in the South Caucasus.
'Political stress test'
"One thing is clear: The pandemic has served as a political stress test as much as a structural and public health one. It has laid bare where acute crisis is seen as an opportunity to gain advantage on the battlefield or as a pretext to perpetuate or entrench oppressive practices", said Ms. DiCarlo.
But she added, "it has also confirmed that where there is real political will to make and sustain peace, almost no barrier is insurmountable, especially if there is support from the global community".
'Tip of the iceberg'
To date, close to 99 million people are confirmed to have contracted the coronavirus around the world, according to World Health Organization (WHO) figures. Almost a quarter of them live in countries facing humanitarian or refugee crises, Humanitarian Affairst chief Mark Lowcock, said in his update.
"As the tip of the iceberg, most cases are still not in the figures", he stated, noting that many poor countries are amidst a dangerous second wave and new and more infectious variants will make the situation worse.
Acknowledging that while vaccines "show the way out", he said that "no one is safe until everyone is safe, and the risk that the most fragile countries are at the end of a long, slow moving queue for the vaccine imperils us all".
Lethal secondary consequences
In assessing the economic effects of the pandemic, Mr. Lowcock highlighted a bleak picture for the most vulnerable, estimating that 235 million people will need humanitarian assistance and protection, "almost entirely down to COVID".
He painted a grim picture of the worst global economic contraction in 90 years; a decade of lost per capita income growth; looming sovereign debt defaults; extreme poverty rising for the first time in 20 years, triggering a steep upsurge in food insecurity and multiple famines; and disappearing public services.
"In more than 20 countries in which my office is present, disruption in routine immunization campaigns leaves millions of children vulnerable to killer diseases like measles and cholera".
An appeal to the Council
While the humanitarian community has managed to scale up assistance, the effort has been outpaced by the growing scale of this crisis, according to Mr. Lowcock.
He appealed to the UN Ambassadors for $35 billion to support the Global Humanitarian Overview, which aims to reach 160 million people; strengthen international financial institutes that provide for their most vulnerable; and action for equitable vaccine distribution.
"The next six months will be crucial. Today's decisions will determine our course for years to come", he concluded.
COVID repercussions
Jean-Pierre Lacroix, head of Peace Operations, told ambassadors that already complex political situations have continued to feel the strain of COVID-19 – delaying the peace process in South Sudan, limiting contacts between the two communities in Cyprus, exacerbating the political and economic situation in Lebanon and being used as a pretext to establish an unconstitutional presidential transition in the Central African Republic.
He noted that backlogs in peacekeeper rotations, due in large part to the pandemic, are now being loosened and described how UN peacekeeping has adapted to COVID, including during the drawdown in Sudan's Darfur operation, patrols in Mali as well as in supporting host States.
Testing collective resolve
COVID-19 has also "put a spotlight on the importance of women's leadership during crises", said the UN peacekeeping chief, reminding that they are on the frontlines, coping with the fallout and helping to mitigate the political risk associated with the pandemic.
"The pandemic presents a test to our collective commitment to international peace and security", spelled out Mr. Lacroix, as he saluted the "courage and tenacity" of the women and men serving in peace operations and the Council's "strong and steadfast" support in addressing the "unprecedented challenges" to peace.
Meanwhile, Atul Khare, Under-Secretary for Operational Support, stressed the need to ensure that the necessary equipment and training modules to address COVID threats are made readily available for peacekeeping operations.
He lauded the States that have provided the capacity for "medical evacuations" and advocated for inclusive discussions on how to ensure that peacekeepers and UN police can receive COVID vaccinations in a timely manner.
Global Business Leaders Committing to Stakeholder Capitalism Metrics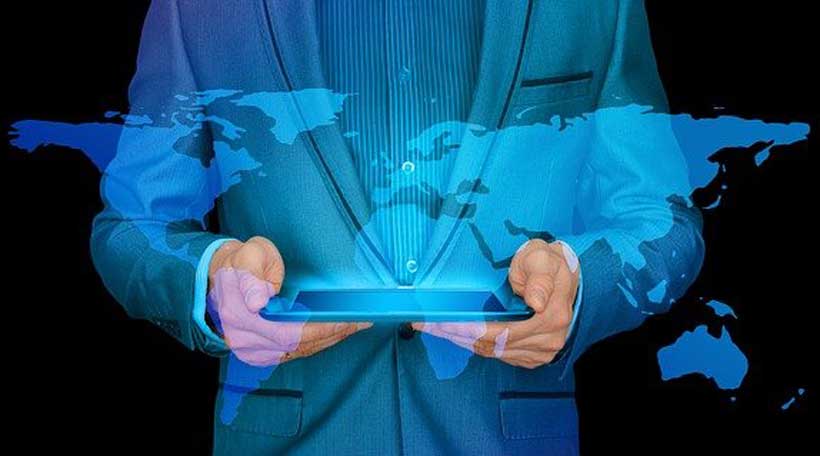 A growing coalition of 61 top business leaders across industries announced today their commitment to the Stakeholder Capitalism Metrics, a set of environmental, social and governance (ESG) metrics and disclosures released by the World Economic Forum and its International Business Council (IBC) in September 2020, that measure the long-term enterprise value creation for all stakeholders.
The Stakeholder Capitalism Metrics, drawn from existing voluntary standards, offer a core set of 21 universal, comparable disclosures focused on people, planet, prosperity and principles of governance that are considered most critical for business, society and the planet, and that companies can report on regardless of industry or region. They strengthen the ability of companies and investors to benchmark progress on sustainability matters, thereby improving decision-making and enhancing transparency and accountability regarding the shared and sustainable value companies create.
These leaders and their organizations, including Dow, Unilever, Nestlé, PayPal, Reliance Industries and Sony have today committed to:
Reflect the core metrics in their reporting to investors and other stakeholders (e.g. annual report, sustainability report, proxy statements, or other materials) by reporting on the metrics most relevant to their business or briefly explaining why a different approach is more appropriate
Publicly support this work and encourage their business partners to do so
Promote the further convergence of existing ESG standards, frameworks and principles to support progress towards a globally accepted solution for non-financial reporting on common ESG metrics
In making these commitments, business leaders are signalling that ESG factors are increasingly critical to the success and long-term viability of all businesses. This clearly represents the intent from leading global companies to integrate sustainability into their core strategy, operations and corporate disclosures.
"Stakeholder capitalism becomes now really mainstream," said Klaus Schwab, Founder and Executive Chairman, World Economic Forum. "The public commitments from companies to report not only on financial matters but also their ESG impacts are an important step towards a global economy that works for progress, people and the planet."
"We have to deliver great returns for our shareholders and help drive progress on society's most important priorities," said Brian Moynihan, Chairman and CEO of Bank of America, and Chairman of the International Business Council. "That is stakeholder capitalism in action. Common metrics will help all stakeholders measure the progress we are making and ensure that the resources capitalism can marshal – from companies, from investors, and others – are directed to where they can make the most difference."
The World Economic Forum, in collaboration with Bank of America, Deloitte, EY, KPMG and PwC, curated the set of 21 core and 34 expanded metrics over the past two years with the support of over 140 stakeholders.
The metrics include non-financial disclosures centred around the four pillars: people, planet, prosperity and principles of governance. Intentionally built on existing standards, the pillars include metrics such as greenhouse gas emissions, pay equality and board diversity, among others.
By adopting and reporting on these metrics and disclosures, the business community will continue to catalyse greater cooperation and alignment among existing standards and encourage progress on the development of a systemic, globally accepted set of common standards for reporting on sustainability performance.
The full list of companies that have agreed to implement reporting on the Stakeholder Capitalism Metrics includes:
Accenture
Adecco Group
African Rainbow Minerals
Allianz
Banco Santander
Bank of America
BBVA
Boston Consulting Group
bp
Clifford Chance
Credit Suisse
Dell Technologies
Deloitte
Deutsche Post DHL
Dow
Eni
Ecolab
Ecopetrol
Equinor
EY
Fidelity International
HEINEKEN
HP
HSBC Holdings
IBM
JLL
Kearney Inc.
KPMG
Mahindra Group
Majid Al Futtaim
Mastercard
McKinsey & Company
Medtronic
Mercuria Energy Group
Mitsubishi Corporation
Mitsubishi UFJ Financial Group Inc.
Nestlé
Novo Nordisk A/S
Palo Alto Networks
PayPal
Publicis Groupe
PwC
Reliance Industries
Repsol
Royal DSM
Royal Dutch Shell
Royal Philips
Salesforce
Schneider Electric
Siemens
Solvay
Sony
Sumitomo Corporation
Sumitomo Mitsui Financial Group (SMFG)
Suntory Holdings
Takeda Pharmaceutical
Total
UBS
Unilever
Yara International
Zurich Insurance Group
Expert thoughts:
"Runaway climate change, environmental degradation and social inequality are some of the biggest problems that the world faces," said Alan Jope, CEO of Unilever. "Companies' annual reports and accounts might not be the first mechanism for change that would spring to mind, but standardized and mandatory non-financial reporting is critical to creating a new form of capitalism that tackles these problems. The Forum's IBC work is an important step forward and we are providing our wholehearted support."
"Although there is growing demand from investors who recognize that ESG disclosure is vital for good investment decisions, there is no agreed international framework yet," said Geraldine Matchett, Co-CEO and Chief Financial Officer and Member of the Managing Board, Royal DSM. "I hope the Stakeholder Capitalism Metrics are a first step towards the convergence of existing metrices and standards. This will be one of the fastest ways to accelerate the systemic change the world needs, putting investors on the right track, helping to change consumer behaviour for the better, and helping companies to do the right thing."
"The Stakeholder Capitalism Metrics represent a great stride forward towards equipping investors, corporates, society and regulators with a common set of relevant ESG metrics," says Ilham Kadri, CEO and Chairman of the Executive Committee, SOLVAY SA. "SOLVAY is committed to delivering superior profitable growth that is sustainable and responsible. It welcomes enthusiastically these metrics as an opportunity to engage in dialogue on an aligned, transparent and factual basis in order to address the important challenges that our societies face."
"Today is another step forward in the growing impact of stakeholder capitalism. It's not just about words, but about companies setting clear metrics, measuring our progress, and holding ourselves accountable," says Marc Benioff, Chair and CEO, Salesforce. "Only then can we provide long-term growth for our shareholders, build trust with all stakeholders, and truly improve the state of the world."
EU boosts humanitarian aid budget for 2021 as needs rise
As global humanitarian needs worsen further due to the consequences of the coronavirus pandemic and the effects of climate change, the European Commission has adopted its initial annual humanitarian budget of €1.4 billion for 2021. This represents an increase of more than 60% compared with the initial humanitarian budget of €900 million adopted last year.
Janez Lenarčič, Commissioner for Crisis Management said: "Humanitarian needs are growing globally and we need a budget to match. Our increased budget will allow the EU to continue to play a leading global role in responding to emerging and existing crises. Ultimately, humanitarian aid is about saving lives. Yet the gap between the financial resources provided by donors and the rapidly increasing humanitarian needs in 2021 is growing. To leave no one behind we therefore need more international partners to step up to fill this gap. We should not forget that only a global response will solve global issues, such as the fight against the coronavirus pandemic, which affects everyone."
EU humanitarian in 2021 will be allocated as follows:
€505 million will be allocated to Africa to support people affected by the long-term Lake Chad Basin crisis, impacting Nigeria, Niger, Cameroon, and Chad; those suffering from food and nutrition crisis, worsened by security incidents and community conflicts, in the Sahel (Burkina Faso, Mali, Mauritania, and Niger); and those displaced by armed conflicts in South Sudan, Central African Republic and Horn Of Africa (Somalia and Ethiopia).
€385 million of EU humanitarian funding will be allocated to the needs in the Middle East and Turkey to help those affected by the Syria regional crisis, as well as the extremely severe situation in Yemen.
€180 million in humanitarian assistance will continue to help the most vulnerable populations in Asia and Latin America. In Latin America, this includes those affected by the crises in Venezuela and Colombia. The European Union will also continue to provide help in Asian countries such as Afghanistan, where the conflict has been qualified as one of the deadliest conflicts worldwide, and Bangladesh, which is currently hosting almost one million Rohingya refugees from Myanmar. The EU will also allocate €28 million to fund projects addressing crises in Ukraine, Western Balkans and the Caucasus.
The rest of the funding, €302 million, will be used for EU humanitarian air services and for unforeseen humanitarian crises or sudden peaks in existing crises.
Since climate change is increasing communities' vulnerability to humanitarian crises, the funding will also help vulnerable populations in disaster-prone countries to prepare better for various natural hazards, such as floods, forest fires, earthquakes, and cyclones.
Background
The European Union has been providing humanitarian aid since 1992 in over 110 countries, reaching millions of people across the globe each year. EU assistance is delivered through humanitarian partner organisations, including UN agencies, non-governmental organisations, and the Red Cross family, who have signed partnership agreements with the European Union. The EU closely tracks the use of EU funds via its global network of humanitarian experts and has firm rules in place to ensure funding is well spent.
In order to address these complex challenges, the Commission intends to publish in the first quarter of the year a renewed strategic document on EU humanitarian action, proposing ways how the EU, together with its partners and other donors, can step up and show leadership in times when the need for humanitarian aid is greater than ever.