ICJ orders Pakistan to review death penalty for Indian accused of spying
In a ruling delivered on Wednesday, the International Court of Justice (ICJ) ordered Pakistan to review a death sentence handed down in the case of a former Indian Navy officer accused by Pakistan of spying, finding that the country's authorities acted in breach of the Vienna Convention, which lays out rules for diplomatic relations between countries.
Kulbhushan Jadhav, said the Court, had not been informed of his rights by the Pakistani authorities, and that the Indian Government has been deprived of "consular access": the right to communicate with him.
During the hearings, the ICJ had directed Pakistan not to carry out the death sentence until the Court's final ruling. On Wednesday, the Court ordered a "continued stay of execution", as a "indispensable condition for the effective review and reconsideration of the conviction and sentence".
Mr. Jadhav was arrested three years ago by Pakistani authorities, who say that he was in the restive Balochistan province, which is home to a separatist insurgency that Pakistan accuses India of backing. The charges levelled against Mr. Jadhav were of "espionage and sabotage activities against Pakistan".
Although a video was released shortly after Mr. Jadhav's arrest, in which he was shown admitting involvement in spying, India has always questioned the alleged confession, saying that it was extracted under duress. The Indian authorities also deny that Jadhav is a spy and say that he was kidnapped in Iran, which borders the province, which he was visiting on business.
Following Pakistan's pronouncement of the death penalty, in April 2017, India filed a case with the ICJ, calling the trial, which took place in a military court, "farcical", and asked for a stay of execution and consular access to Mr. Jadhav. Pakistan countered that Mr. Jadhav was not given consular access because he is a spy who illegally entered the country in order to create "unrest and instability".
Food insecurity threatens societies: No country is immune
"When war is waged, people go hungry," Secretary-General António Guterres told the Security Council on Thursday during a debate on conflict and food security chaired by US Secretary of State Antony Blinken.
Some 60 per cent of the world's undernourished people live in areas affected by conflict he said, adding that "no country is immune".
Conflict means hunger
Last year, most of the 140 million people suffering acute hunger around the world lived in just ten countries: Afghanistan, the Democratic Republic of the Congo (DRC), Ethiopia, Haiti, Nigeria, Pakistan, South Sudan, Sudan, Syria and Yemen – eight of which are on the Council's agenda.
"Let there be no doubt: when this Council debates conflict, you debate hunger. When you make decisions about peacekeeping and political missions, you make decisions about hunger. And when you fail to reach consensus, hungry people pay a high price," Mr. Guterres spelled out.
Though pleased to announce that the Central Emergency Response Fund is releasing $30 million to meet food security needs in Niger, Mali, Chad and Burkina Faso, he said sadly: "But it is a drop in the ocean".
Emergency levels of hunger
The UN chief expressed concern over food insecurity in the Horn of Africa, which is suffering its longest drought in four decades, impacting more than 18 million people, while continuous conflict and insecurity plague the people of Ethiopia and Somalia.
Globally, 44 million people in 38 countries are at emergency levels of hunger, known as IPC 4 – just one step away from famine.
More than half a million people in Ethiopia, South Sudan, Yemen and Madagascar are already in IPC level 5: catastrophic or famine conditions.
'Frightening new dimension'
"The war in Ukraine is now adding a frightening new dimension to this picture of global hunger," said the UN chief.
Russia's invasion has meant a huge drop in food exports and triggered price increases of up to 30 per cent for staple foods, threatening people in countries across Africa and the Middle East.
Leaders of Senegal, Niger and Nigeria confirmed to Mr. Guterres that they were on the brink of devastation.
While UN humanitarian operations are gearing up to help, they too are suffering the impact of rising food prices, including in East Africa where the cost of food assistance has increased 65 per cent on average, in the past year.
Breaking 'deadly dynamic'
The top UN official outlined four actions countries can take to break "the deadly dynamic of conflict and hunger," beginning with investing in political solutions to end conflicts, prevent new ones and build sustainable peace.
"Most important of all, we need to end the war in Ukraine," he said, calling on the Council to do everything in its power "to silence the guns and promote peace, in Ukraine and everywhere".
Secondly, he underscored the importance of protecting humanitarian access and essential goods and supplies for civilians, drawing attention to the members' "critical role in demanding adherence to international humanitarian law, and pursuing accountability when it is breached".
Third, he said there needed to be "far greater coordination and leadership" to mitigate the interconnected risks of food insecurity, energy and financing, while reminding that "any meaningful solution to global food insecurity requires reintegrating Ukraine's agricultural production and the food and fertilizer production of Russia and Belarus into world markets – despite the war".
Finally, it is "more necessary than ever" for donors must fully fund humanitarian appeals with official development assistance.
"Diverting it to other priorities is not an option while the world is on the brink of mass hunger…Feeding the hungry is an investment in global peace and security," said the Secretary-General.
In a world of plenty, no one should accept "a single child, woman or man" dying from hunger, including "the members of this Council", he concluded.
'Declaration of war' on food security
The head of the World Food Programme (WFP), David Beasley, spoke extensively of "the perfect storm" driving hunger, namely conflict, climate change and the COVID pandemic.
He said the failure by Russia to open the ports in southern Ukraine to grain and other agricultural exports, would be "a declaration of war on global food security, and it will result in famine and destabilization, and mass migration around the world."
He cited destabilizing dynamics in Mali, Chad, Malawi, and Burkina Faso; riots and protests in Sri Lanka, Indonesia, Pakistan and Peru; conflicts in Ethiopia and Afghanistan; drought and famine in Africa, and a "ring of fire around the world" as an escalating number of people continue "marching to starvation".
"Food security is critical to peace and stability" globally, he underscored.
The WFP chief said 276 million people are struggling to find food, and 49 million in 43 countries are "knocking on famine's door," which results not only in death but "unmatched migration," which destabilizes societies.
And while the "perfect storm" has resulted in a rise in food prices in 2022, he said that food availability would be the big concern in 2023.
Mr. Beasley stressed the importance of increasing production, opening Ukraine's ports and emptying its silos to stabilize markets and address the global food crisis.
"Act with urgency today," he told the Council.
Reversing prosperity
The Food and Agriculture Organization's (FAO) Director-General, Qu Dongyu, discussed the importance of people, peace, prosperity and the planet.
"Worldwide, prosperity is being reversed," he said. "There is less food security, health security and income" while inequality becomes greater.
He pointed to a "spike in acute hunger globally," with 2022 threatening even further deterioration.
While FAO has strengthened agri-food systems to save lives and protect livelihoods for the most vulnerable, "more needs to be done together," according to its top official, who called conflict "the single greatest driver of hunger".
Protect thy neighbour
Meanwhile, the Ukraine war is impacting the world with "historically high" food and energy prices, according to Mr. Qu – "putting the global harvest at risk".
He reminded that we "are neighbours on this small planet village. What happens to one affects us all" and flagged the need to prevent accelerated acute food insecurity in the coming months and years.
"We must protect people, agriculture food system and economics against future shock…increase sustainable productivity, [and] strengthen the capacity to deliver relevant services," said Mr. Qu.
'Play our part'
Nobody needs to go hungry "if we all play our part", he added, describing investing in agri-food systems as "more relevant than ever".
Ending his remarks with a poem in Chinese, the FAO chief said:
"The mountain is high. People depend on food to survive. We need to stay united, working cohesively to serve millions of people around the world".
First international day spotlighting women working in the maritime industry
The first ever International Day for Women in Maritime kicked off its inaugural celebration on Wednesday with a seminar to "take stock and identify areas where improvement is needed", the top UN official representing seafarers said.
"Women account for just 20 per cent of the workforce in the maritime authorities of Member States and 29 percent…across subsectors in the maritime industry," International Maritime Organization (IMO) chief Kitack Lim told the virtual Symposium on Training-Visibility-Recognition: Supporting a barrier-free working environment for Women in Maritime.
Noting that these numbers are "significantly higher than those at sea, where women make up as little as two per cent of the workforce," he added, "we can and must do better".
Gender inclusivity commitment
The day intends to celebrate and promote the recruitment, retention and sustained employment of women in the maritime sector.
By raising the profile of women in maritime, IMO is strengthening its commitment to the fifth Sustainable Development Goal 5 (SDG5) of gender equality while addressing gender imbalances in maritime.
"IMO is committed to gender inclusivity," underscored Mr. Lim.
Ample evidence supports that investing in women is the most effective way to lift up communities, companies, and even countries. Countries with more gender equality, enjoy better economic growth.
Progress for all
For over three decades IMO has been working to address the gender imbalance in its maritime programme.
"We have committed to this important cause – and we are seeing these efforts bear fruit," said Mr. Lim.
As enshrined in the Sustainable Development Goals, or SDGs, women in the maritime workforce is a benefit for everyone.
The IMO chief outlined the need for "creative thinking to navigate maritime towards a more sustainable, more diverse, and more inclusive green future," which requires "the brightest minds to address the challenges" thrown up by decarbonization and digitalization.
"People must be empowered to participate in discussions about maritime's future, irrespective of gender," he said, calling collaboration "the best pathway to find optimal solutions".
"I am pleased that there are more women in our sector than in the past – as well an increasing number of diversity champions and allies".
Targeting equality
Across the world, IMO has helped to establish eight thriving Women in Maritime Associations (WIMAs): three in Africa and one each representing Arab States, Asia, the Caribbean, Latin America and the Pacific.
There women can gain technical expertise via IMO-funded opportunities at the IMO International Maritime Law Institute, Women in Port Management course and most recently the Maritime SheEO leadership accelerator programme, which was launched in March.
"We must build on this progress," said Mr. Lim.
Revealing data
Despite the challenges of the COVID pandemic, IMO was able to conduct a global survey that lays bare the sector's gender gap.
The 2021 IMO-Women's International Shipping and Trading Association (WISTA) Women in Maritime Survey Report details the proportion and distribution of women working in the maritime sector from IMO Member States and the maritime industry.
Launching the publication, he said gender diversity in maritime was "extremely fragmented by sector".
"Benchmarking the current state of the sector is vital to measure where we are, and where we need to go," added the IMO chief.
"By actively empowering women with the requisite skills, maintaining a barrier free working environment, we create truly sustainable systems of gender equality." 
Respect for migrants at sea
Meanwhile, the Inter-Agency Group on Protection of Refugees and Migrants have called upon States to investigate and prosecute abuses committed against migrants who are being smuggled on board vessels at sea, including in transit and destination countries.
In a joint statement, UNHCR, IOM, OHCHR, UNODC, UNICEF and the UN Special Rapporteur on the Rights of Migrants, recalled that people take to the seas across the world's regions in search of dignity, safety and refuge.
The drivers are complex and without safe and legal alternatives, people are increasingly compelled to turn to smugglers and traffickers for irregular migration across the seas, who frequently have little regard for human life.
Against this backdrop, the group called upon all States to create the conditions that respect the human rights of people rescued at sea on their territories.
World Economic Forum Annual Meeting 2022 Returns to Davos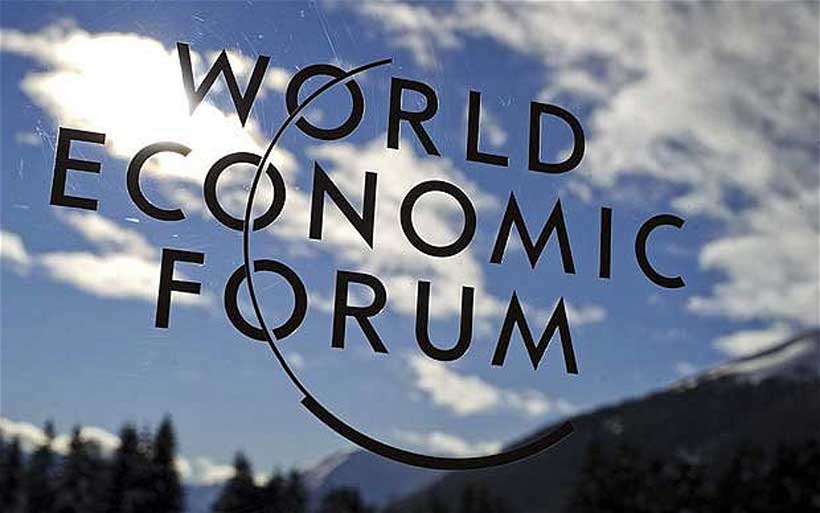 The World Economic Forum announced today the theme and details of its Annual Meeting 2022, to be held 22-26 May in Davos-Klosters, Switzerland. The theme is, History at a Turning Point: Government Policies and Business Strategies. After a two-year hiatus, the meeting will bring together nearly 2,500 leaders and experts from around the globe, all committed to the "Davos Spirit" of improving the state of the world. A list of confirmed public figures can be found here.

Against the backdrop of deepening global frictions and fractures and a once-in-a-century pandemic, the unprecedented global context calls for purpose and resolve, and the meeting's ambition is to rise to these challenges. Over the past two years, the World Economic Forum has strengthened its impact initiatives, which deal with issues ranging from COVID-19 and climate change to education as well as technology and energy governance. These include the Reskilling Revolution, an initiative to provide 1 billion people with better education, skills and jobs by 2030; an initiative on universal environmental, social and governance (ESG) metrics and disclosures to measure stakeholder capitalism; and the 1 Trillion trees initiative, 1t.org, to protect our trees and forests and restore the planet's ecosystems.

With the world at such a critical turning point, global business and government leaders need to work together to develop long-term policies and strategies that will revitalize the hard-hit global economy, strengthen the progress made to advance the Fourth Industrial Revolution and tackle the single greatest threat to humanity, climate change.

"The Annual Meeting is the first summit that brings global leaders together in this new situation characterized by an emerging multipolar world as a result of the pandemic and war. The fact that nearly 2,500 leaders from politics, business civil society and media come together in person demonstrates the need for a trusted, informal and action-oriented global platform to confront the issues in a crisis-driven world," said Klaus Schwab, Founder and Executive Chairman, World Economic Forum.

Cutting across the theme of the meeting are several priorities and issues that define the current moment and will shape the years to come. The programme will focus on six thematic pillars:
Fostering global and regional cooperation: How to restore stability amid a new era of geopolitical conflict and tension as well as advancing trade, prosperity and partnerships.
Securing the economic recovery and shaping a new era of growth: How to stabilize the real economy and the financial system, while also determining the future of balanced growth, globalization and development.
Building healthy and equitable societies: How to move beyond the health emergency phase of the pandemic, rebuilding in its wake and strengthening health resilience for future threats as well as investing in good jobs, living wages, skills and education, not forgetting to redefine stakeholder capitalism for a new context.
Safeguarding climate, food and nature: How to continue to secure food systems, and building a nature-based economy as well as sequencing the energy transition and building a green economy.
Driving industry transformation: How to balance innovation, resilience and efficiency across industries as well as building on Forum initiatives such as the Future of jobs, the Edison Alliance and reskilling initiatives that are helping equip industries and workers with the tools to succeed in a changing world.
Harnessing the power of the Fourth Industrial Revolution: How to enhance technology governance and cyber security as well as the Forum's fast-growing network of Centres for the Fourth Industrial Revolution, which shape new policies and strategies by leveraging science, technology and innovation.
More than 50 heads of state and government are expected to join, among the 300 governmental representatives, to share their vision for the world. Over 1,250 leaders from the private sector will be participating, along with nearly 100 Global Innovators and Technology Pioneers – the world's most promising tech and business start-ups and scale-ups.

Civil society will be represented by more than 200 leaders from NGOs, social entrepreneurs, academia, labour organizations, faith-based and religious groups, and over 400 media leaders and reporting press. The Annual Meeting will also bring together younger generations, with 100 members of the Forum's Global Shaper and Young Global Leader communities participating.

Continuing the journey of a more sustainable Annual Meeting
The Annual Meeting 2022 will be ISO 20121-certified. The Forum aims to reduce the CO2 emissions of all its activities and, since 2017, all emissions are calculated and offset 100% by supporting environmental projects in Switzerland and abroad.