ICJ orders Pakistan to review death penalty for Indian accused of spying
In a ruling delivered on Wednesday, the International Court of Justice (ICJ) ordered Pakistan to review a death sentence handed down in the case of a former Indian Navy officer accused by Pakistan of spying, finding that the country's authorities acted in breach of the Vienna Convention, which lays out rules for diplomatic relations between countries.
Kulbhushan Jadhav, said the Court, had not been informed of his rights by the Pakistani authorities, and that the Indian Government has been deprived of "consular access": the right to communicate with him.
During the hearings, the ICJ had directed Pakistan not to carry out the death sentence until the Court's final ruling. On Wednesday, the Court ordered a "continued stay of execution", as a "indispensable condition for the effective review and reconsideration of the conviction and sentence".
Mr. Jadhav was arrested three years ago by Pakistani authorities, who say that he was in the restive Balochistan province, which is home to a separatist insurgency that Pakistan accuses India of backing. The charges levelled against Mr. Jadhav were of "espionage and sabotage activities against Pakistan".
Although a video was released shortly after Mr. Jadhav's arrest, in which he was shown admitting involvement in spying, India has always questioned the alleged confession, saying that it was extracted under duress. The Indian authorities also deny that Jadhav is a spy and say that he was kidnapped in Iran, which borders the province, which he was visiting on business.
Following Pakistan's pronouncement of the death penalty, in April 2017, India filed a case with the ICJ, calling the trial, which took place in a military court, "farcical", and asked for a stay of execution and consular access to Mr. Jadhav. Pakistan countered that Mr. Jadhav was not given consular access because he is a spy who illegally entered the country in order to create "unrest and instability".
Venezuela, Poland and Sudan amongst 14 new Human Rights Council members
14 new members were elected to the Human Rights Council on Thursday, following a secret ballot held in the General Assembly Hall in New York.
The Council, which meets throughout the year at the UN Office in Geneva, is an international body, within the UN system, made up of 47 States, and is responsible for promoting and protecting human rights around the world. It has the power to launch fact-finding missions and establish commissions of inquiry into specific situations.
Three times a year, it reviews the human rights records of UN Member States, in a special process designed to give countries the chance to present the actions they have taken, and what they've done, to advance human rights. This is known as the Universal Periodic Review.
Costa Rica, Iraq and Moldova lose out
Elections to some seats – those reserved for countries from the Asia-Pacific, Eastern Europe, and Latin America and Caribbean regions – were competitive, with more candidates than available places.
Costa Rica's late decision, on 3 October, to throw its hat in the ring, meant that three countries contested the two available Latin America and Caribbean places. However, their bid failed, and Venezuela and Brazil took the seats.
Five nations – Indonesia, Iraq, Japan, Marshall Islands and Republic of Korea – put themselves up as candidates for the Asia-Pacific region, for which four seats were reserved: following the vote, Iraq failed to get the support it needed.
As for Eastern Europe, three nations vied for two places. Armenia and Poland won the requisite votes, whilst Moldova did not make the cut.
Africa had four seats up for grabs, and four candidates, who were duly elected: Libya, Mauritania, Namibia and Sudan. Western Europe was also a non-competitive election, with Germany and Netherlands taking the two seats reserved for their region.
Time to make way
The newly elected countries will serve for three years and take up their seats after 31 December. As only 47 of the UN's 193 Member States can sit on the Council at any one time, an equal number will be giving up their places.
The African States stepping down will be Egypt, Rwanda, South Africa and Tunisia; the Asia-Pacific States bowing out are China, Iraq, Japan and Saudi Arabia; for Eastern Europe the retirees are Croatia and Hungary; and the States leaving from the Western European and other States region, are Iceland and the United Kingdom.
As for the Latin American and Caribbean States, Cuba's time on the Council will come to an end, and it will be replaced by Venezuela. Although Brazil's current term comes to an end, its successful re-election means that it will serve another three years (according to Council rules, members can serve two consecutive terms).
The new members in full
Here is the how the Human Rights Council will look, as of 1 January 2020:
African States
Angola, Burkina Faso, Cameroon, Democratic Republic of Congo, Eritrea, Libya, Mauritania, Namibia, Nigeria, Senegal, Somalia, Sudan, Togo
Asia-Pacific
Afghanistan, Bahrain, Bangladesh, Fiji, India, Indonesia, Japan, Marshall Islands, Republic of Korea Nepal, Pakistan, Philippines, Qatar
Eastern Europe
Armenia, Bulgaria, Czech Republic, Poland, Slovakia, Ukraine
Latin American and Caribbean States
Argentina, Bahamas, Brazil, Chile, Mexico, Peru, Uruguay, Venezuela
Western Europe and other States
Australia, Austria, Denmark, Germany, Italy, Netherlands, Spain
Military operation in northeast Syria could see unintentional release of ISIL affiliates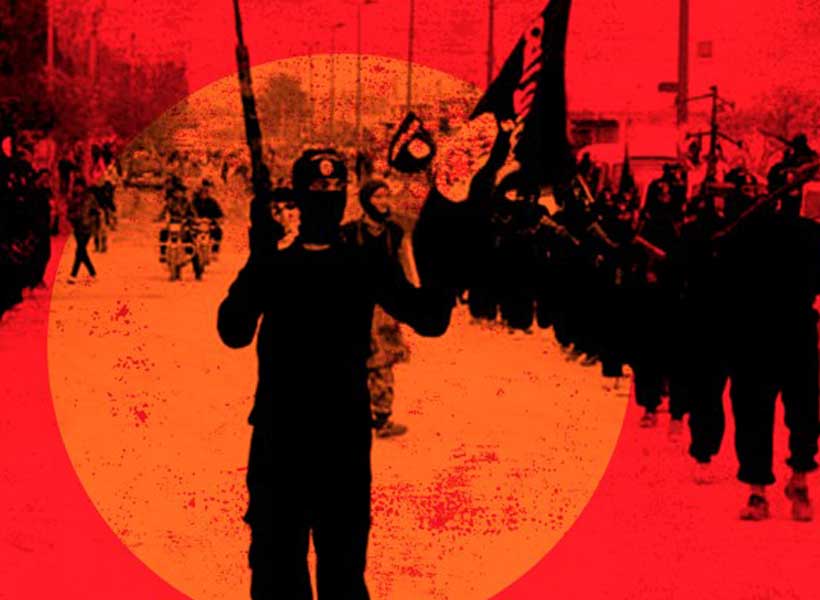 The ongoing Turkish military incursion in northeast Syria could unintentionally lead to the release of scores of people associated with the terrorist group ISIL, the UN Secretary-General fears.
António Guterres called for an immediate de-escalation of the fighting which has generated many civilian casualties and displaced up to 160,000 people in less than a week.
"He also notes with serious concern that the current military operations could lead to the unintended release of individuals associated with ISIL, with all the consequences this could entail," according to a statement issued on Monday by his spokesperson.
Kurdish militia have been holding holding more than 12,000 suspected ISIL members in prisons in northeast Syria, according to media reports.
The Turkish military offensive was launched last Wednesday, just days after the United States announced it was withdrawing its troops from the region.
US forces had long been working with Kurdish militia in northeast Syria to root out ISIL. Turkey regards the Kurdish militia as terrorists.
International media report that the Kurdish forces have struck a deal with the Syrian Government which will allow national forces into the area.
The UN chief has underlined the need for sustained and safe humanitarian access to people in need. He also emphasized that civilians must be protected.
The UN humanitarian affairs office, OCHA estimates that the military assault has so far generated between 150,000 to 160,000 "population movements", with more expected.
Call for humanitarian access
In addition to the displacement, humanitarians are concerned about the situation of some 13,000 internally displaced people (IDPs) living in the Ein Issa camp in Raqqa governorate.
It is among camps in three locations housing more than 100,000 displaced people, mainly women and children "with presumed links to ISIL fighters", according to the Independent International Commission of Inquiry on the Syria, appointed by the UN Human Rights Council.
OCHA said reports indicate that although a number of residents have fled the camp, most remain behind.
The UN is calling for immediate protection of the camp, alongside guarantees of safe and unhindered passage for the IDPs to leave for the provincial capital, also called Raqqa, or other areas.
People also have been evacuating from Mabruka camp, located in neighbouring Al-Hasakeh Governorate in the far northeast corner of Syria, where around 19 families remain.
"During the morning of 13 October, a truck rented by IDPs to leave Mabruka hit a landmine before reaching the camp, wounding the driver. As a result, the trucks were unable to reach the camp to transfer people out," OCHA said in its latest Syria update.
Impact on health care
As shelling continues in the border city of Quamishli, also in Al-Hasakeh governorate, the UN and its partners are increasingly concerned about the security of staff on the ground. OCHA reported that international humanitarian partners have been forced to evacuate personnel and relocate some operations to safer areas away from the border.
The insecurity is also having an impact on the already weakened health services in northeast Syria, the World Health Organization (WHO) informed.
Two national hospitals, three field hospitals as well as health centres and health facilities at IDP camps are either out of commission or offering limited services. Additionally, some health partners have also suspended their services
WHO is working to respond to needs during what it described as "this chaotic and fast-moving situation."
The UN health agency and partners have pre-positioned thousands of medical treatments, vaccines and trauma medicines at a hub in Qamishli, with thousands more being airlifted this week.
Turkey's Syria offensive could spark another catastrophe
Airstrikes and a ground offensive by Turkey in northern Syria against Kurdish forces have left civilians dead and forced tens of thousands to flee, UN agencies said on Friday, amid fears of another "humanitarian catastrophe" in the war-torn country.
Expressing concern about the military campaign launched on Wednesday, the UN's emergency relief chief Mark Lowcock noted that the Turkish Government had "assured me that they attach maximum importance to the protection of civilians and the avoidance of harm to them".
Speaking to journalists in Geneva, Jens Laerke from the Office for the Coordination of Humanitarian Affairs (OCHA), said that Thursday had seen "intense shelling all along the north-eastern Syrian border with Turkey, from Jarablus, to the west of the Euphrates, to the Iraqi border".
Highlighting the potential for further suffering for Syrians caught up in more than eight years of war, Christian Cardon de Lichtbuer, from the International Committee of the Red Cross (ICRC), said that "we have there all the ingredients for unfortunately yet another humanitarian crisis in Syria".
UN human rights office confirms eight civilian deaths
As of Thursday evening, the UN human rights office, OHCHR, reported that seven civilians, including two women and a boy, had been killed in the first two days of the Turkish operation.
A male civilian man was also reported killed in Jarablus on Wednesday, OHCHR spokesperson Rupert Colville said, adding that a woman and a boy were injured yesterday, during "counter-attacks and ground strikes" by Kurdish non-State armed groups.
In response to the mass displacement of people from the northern border area, mainly to Al-Hasakeh district, the World Food Programme (WFP) has provided ready-to-eat meals to around 11,000 people there, with the help of the Syrian Arab Red Crescent (SARC).
WFP supports close to 650,000 people in north-eastern Syria via a field hub in Qamishli; around 580,000 are currently in areas under Kurdish control, it said in a statement.
"Mass population displacement has been reported since the escalation of violence", said WFP spokesperson Hervé Verhoosel. "Over 70,000 people from Ras al-Ain and Tal Abiad have been displaced so far."
UN food agency 'will cover' needs of the displaced
Several thousand more have move to Raqqa governorate since the beginning of Operation Peace Spring by the Turkish military on Wednesday, Mr. Verhoosel added, while many other were on their way to shelters in Raqqa city, "where WFP will be covering their food needs".
Although UN humanitarian staff remain in Qamishli, "their ability to operate and provide relief is severely restricted" by the hostilities, OCHA's Mr. Laerke explained, adding that local authorities were also reportedly "imposing some quite strict security measures at checkpoints".
Linked to the military campaign, Marixie Mercado from the UN Children's Fund (UNICEF) said that the Alouk water pumping station reportedly came under attack early on Thursday.
"This is a station that provides safe water to at least 400,000 people in Hassakeh governorate, including displacement camps," she said
In Tal Abiad, two schools have been reportedly taken over for military use, Ms. Mercado added, while child protection programmes have been suspended in Ras al-Ain, Mabrouka camp, Tal Halaf, Sulok and Tal Abiad.
Health and Nutrition response in Ras al-Ain and Mabourka camp had also been put on hold, while schools in these areas have closed and the water supply has been affected.
Asked whether any Syrian refugees had been seen returning to a so-called safe zone either side of the Turkey-Syria border, Andrej Mahecic, spokesperson for the UN High Commissioner for Refugees (UNCHR), said that he had "no information" of any Syrian refugees doing so.
Any such buffer zone would have to set up "with full international humanitarian law safeguards in place, including the consent of the Government and warring parties and the zone being of civilian character, the safety of civilians would be hard to guarantee", the UNHCR spokesperson added.
So-called 'safe zone' is not managed by UN
Echoing those comments, OCHA highlighted the vulnerability of those displaced by the conflict and the uncertainty surrounding a so-called buffer zone cleared of Kurdish fighters on the border, reportedly proposed by Turkey.
"It's not something that's been set up by humanitarians, it is a zone that has been set up by military planners in Turkey," said Mr. Laerke. "We do not control it and we have not been involved in the planning of it."
After more than eight years of war in Syria, needs are "significant and widespread", Najat Rochdi, Senior Humanitarian Adviser to the UN Special Envoy for Syria, reiterated in Geneva on Thursday.
Over 11 million people require some form of humanitarian assistance, she said, including 4.7 million living in areas of high severity of need.
Amid uncertainty about how the military campaign will develop, the ICRC reiterated concern about the lack of basic services available to those displaced in the coming days and weeks, in towns and cities levelled by bombardment and shelling in a bid to drive out ISIL forces.
"People are moving inside Syria, so we can assume, yes, they will go towards (the) south," said the international Red Cross committee's Mr. de Lichtbuer. "With the complexity and so areas like Deir-Ez-Zor, and Raqqa, which are not necessarily places that can welcome thousands of people, we will see how it evolves in the coming hours, because it is moving very fast."