Increasing Data Accessibility and Usability for Prosperous Nepal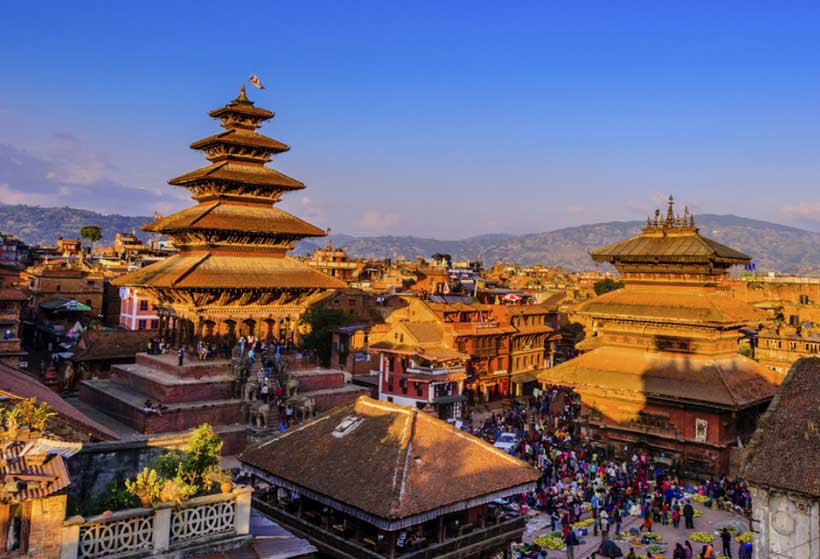 Over 75 Nepali professionals from the academia, media, and private and non-profit sectors successfully completed the first phase of the Nepal Data Literacy Program today.
The first of the three-phase data literacy program which began on 23 June provided 40 hours of classroom-based introductory lessons on data analysis, visualization and data-driven decision making and storytelling to participants.
An initiative of the World Bank's 'Partnership for Knowledge-based Poverty Reduction and Shared Prosperity Project' supported by DFID, the Nepal Data Literacy Program aims to sustainably transfer data literacy skills to Nepali professionals to strengthen their capacity to proactively engage in evidence-based policy making, increase data literacy of Nepalis, and support federalism in the country.
"Data literacy is an essential skill in today's data driven world, especially for Nepal as the country works towards implementing its development vision," stated Faris Hadad-Zervos, World Bank Country Manager for Nepal. "This presents a unique opportunity to build a consortium of data institutions from the public and private sectors and civil society to support evidence-based policymaking and innovations for the economic growth and wellbeing the people of Nepal."
The curriculum developed through this course has been published in an open source format to be adapted and used to increase data literacy capacity for groups of diverse backgrounds. With the completion of the training, the participants are expected to provide data literacy training to their colleagues within their organizations while representatives from the academia are expected to incorporate concepts from the data literacy program in their existing courses.
"I have been impressed to see participants' engagement at the program and to hear them voice their dedication toward engaging in evidence-based policy-making discourse. It was also really heartening to see the impact of the training on participants who came in quite nervous but went away much more confident in their ability to use data with new skills they had gained," reflected Craig Irwin, Statistics Advisor, DFID UK in Nepal.
The next two subsequent phases of the program scheduled for July to September of 2019 will cover intermediate lessons and guide participants in writing contextual analysis papers and blog posts to get hands-on experience with data-driven storytelling and decision making.
On the sidelines of the program, an interactive workshop on Open Government Data with officials from the Government of Nepal was also organized in Kathmandu on 26 June under this project in collaboration with the World Bank's Public Financial Management Multi-Donor Trust Fund. The workshop discussed the importance of Open Government Data in accelerating government priorities and increasing access to government data in Nepal, together with ideas to pilot initiatives to increase quality use of government data in the country.
"Open Government Data has enormous potential in Nepal, and I look forward to partnering with the World Bank to make our data publicly available in a user-friendly way so everyone can benefit more from our data," said Ramesh Siwakoti, Joint Financial Comptroller General.
Zero Waste Europe endorses ENVI Commitee decisions in RED III and ETS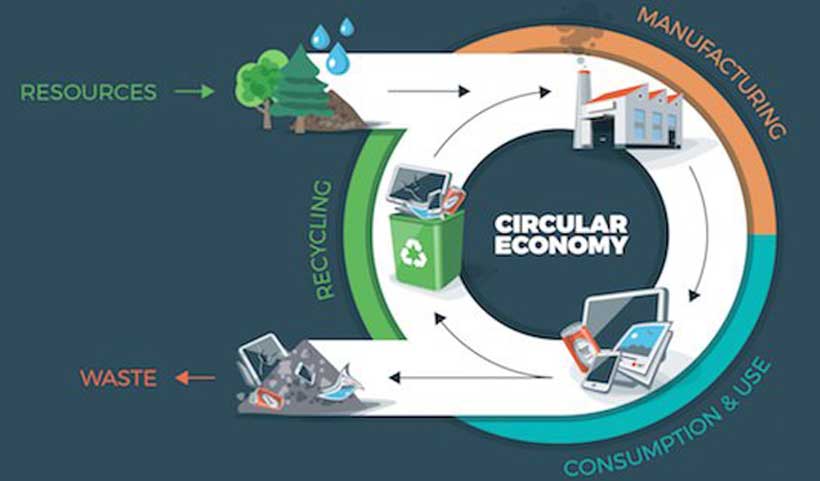 Today, the European Parliament's Environment, Public Health and Food Safety (ENVI) committee voted on the Renewable Energy Directive (RED III) and the EU Emissions Trading System (ETS). Zero Waste Europe (ZWE) supports the decisions taken to help accelerate the transition to a circular economy in Europe.

RED III (Renewable Energy Directive)

The ENVI committee has agreed to limit the use of mixed waste for the 'renewable energy' generation purposes.
Mixed waste sorting & support schemes
The ENVI Committee is modifying the definition of biomass, removing the expression "fraction of" in reference to the waste, and introducing a mandatory mixed waste sorting system. The two changes ensure that only non-recyclable biogenic waste will be used for renewable energy purposes. Moreover, waste incineration of biogenic waste (biowaste, paper, etc.) can only be supported if separate collection, recycling, and reuse obligations are fully met.
For Janek Vähk, ZWE's Climate, Energy and Air Pollution Programme Coordinator: "The change is very positive because, at incineration plants, the 'biodegradable fraction of waste' is always combusted with fossil-derived materials. This will put an end to generating renewable energy using a technology that is powered by a substance – mixed waste- which is far from being renewable".
Recycled Carbon Fuel – RCF
The agreed text also improves the European Commission's wording to limit the potential use of fossil waste-derived 'recycled carbon fuels' – such as plastic-to-fuels.
In the proposed methodology to assess the greenhouse gas (GHG) emissions savings for recycled carbon fuel, the ENVI Committee has removed the reference to the concept of 'avoided emissions'. The concept would have allowed plastic-to-fuels manufacturers to subtract emissions that are 'avoided' from alternative use, such as waste incineration, making it easier for those fuels to meet the 70% GHG savings threshold required, in the transport sector to contribute towards renewable energy targets. A recent study on plastic-to-fuels shows that plastic-derived fuels produce high exhaust emissions compared to diesel.

Lauriane Veillard, ZWE Chemical Recycling and Plastic-to-Fuels Policy Officer said: "We welcome the committee decision to exclude 'avoided emissions' from the calculation rules for recycled carbon fuels. From a ZWE perspective, supporting the development of RCF in the context of RED III would have undermined the higher tiers of the waste hierarchy by discouraging 'reduce and reuse' behaviour".
ZWE calls on the European Parliament to improve the wording. in its upcoming vote in September. to fully exclude the use of fossil-based fuels in the Renewable Energy Directive.
ETS (EU Emissions Trading System)
The ENVI committee has proposed the inclusion of municipal waste incineration under the EU ETS. This means that, from 2026, these highly climate polluting facilities will have to pay an ETS carbon price (fee) per each tonne of fossil CO2 they emit. This additional cost of incineration will act as an incentive for waste prevention and recycling, which will then become more competitive (i.e. less costly) than incineration. Moreover, additional jobs will be created since recycling and waste prevention activities are more labour-intensive than waste incineration.
Janek Vähk, ZWE's Climate, Energy and Air Pollution Programme Coordinator: "The proposed inclusion of incinerators is extremely positive as the doubling of fossil CO2 emissions from those facilities have gone unnoticed and unaddressed for decades".

A recent report shows that one-third of the CO2 emissions from the plastics system are caused by incineration of plastic waste. The inclusion of incinerators is needed to incentivise plastics circularity and waste prevention, and to reduce CO2 emissions (see ZWE's report on ETS).

Nevertheless, the ENVI committee is only proposing to include incinerators from 2026 after conducting a review in 2024 to consider potential measures to avoid 'unintended consequences' of the inclusion.
Janek Vähk added: "From ZWE's perspective, the late inclusion and the review are not justified. Shipping and landfilling of waste are both well regulated and have specific targets such as landfill minimisation and pre-treatment obligations. These rules will be further tightened with the current review of Waste Shipment regulation and the Waste Framework Directive".
"The inclusion is of fundamental importance to allow the EU climate and circularity goals to be successfully met. We hope that the European Parliament will support the ENVI committee position in its upcoming vote in June by supporting the inclusion of municipal waste incinerators in the EU ETS".
Q&A: 'People have to be at the centre of the energy transformation'
In June 2021, the EU's Group of chief Scientific Advisors (GCSA) published the Scientific Opinion entitled "A systemic approach to the energy transition in Europe", arguing that the clean energy transition in the European Green Deal must keep people at its centre. In light of tomorrow's RePowerEU announcement that is critical to the future of energy supply in Europe, we invite GCSA Vice-Chair Nebojsa Nakicenovic to comment on the centrality of a just transition and the importance on staying focused on a clean energy future even at times of intensifying pressure.
Tell us why the European Commission even needs a scientific opinion at all. Does not the evidence speak for itself?
This publication (A Systemic Approach to energy Transition in Europe) is part of the Science Advice Mechanism (SAM) of the European Commission. From my perspective, this is a very unique way of providing scientific advice to the decision makers. Many governments have chief scientific advisors with that function. What is unique about SAM in the European Commission is that it has three independent parts.
First, there is the Group of Chief Scientific Advisors who provide the scientific opinion. There are very clear process rules about how that happens. The other independent part is the so-called SAPEA (Scientific Advice for Policy of the European Academies). This is a consortium of over 100 European academies. They provide a scientific evidence review, similar to the climate change assessment of the IPCC (Intergovernmental Panel on Climate Change).
The assessment is a scientific analysis of what we know about a particular topic. They (SAPEA) do not provide a scientific opinion or scientific advice, importantly they look into the possible options. We, the group of seven chief scientific advisors, based on this evidence review — evidence, so factual scientific knowledge — provide a scientific opinion to the European Commission.
There is also a unit in the Commission that catalyses this process. The three groups work closely together but we are independent. That explains the context. Why would we provide a scientific opinion? It is because the topic is considered really crucial and central to multiple crisis facing Europe and the world.
Does a just transition require a transformation of the economic model of energy services? People own the problem, should they not own the solution too?
That is precisely what we have tried to address in our scientific opinion – based on the scientific evidence. We didn't go beyond the scientific evidence.
Energy cannot be seen as a silo. We – people – have to be at the centre. That means it has to be an inclusive process involving everybody and, importantly, not leaving anyone behind. Because there is a great danger that any transformation, unfortunately, leads to winners and hopefully there will be many, many winners but also – I wouldn't say "losers" – but there are people who fall through the cracks who might be left behind and do not have an escape hatch. This is what was a high priority – to identify how to do that.
In our scientific opinion – and in fact we say explicitly, it is essential that sustainable energy, lifestyles, and behaviours become the preferred choice for the people – become a natural choice. For that, we have to create an environment that allows that. This is clearly very, very complex, I don't think anybody has a silver bullet on that question.
The world has changed since the paper was published in June 2021. In particular war, inflation and recent dire warnings from the IPCC about rising temperatures. How does that affect your opinion on a just transition?
I have to be very careful to distinguish what is in our scientific opinion based on the evidence and what is my personal view. It's important not to mix the two or I would not be reflecting the scientific advice mechanism which I think is very unique – I just want to make that clear. Here is my private opinion based on our scientific opinion but not in it.
Geo-politics are changing. There is no doubt that we are in a crucial moment in history. And this is why we argued before – again, my view – that we shouldn't lose sight of the long term objectives .
We are likely to exceed 1.5 degrees – it is almost certain that by 2040 we will be above (the limit prescribed), perhaps even earlier. From the scientific point of view, this is not new.
From the policy point of view and behavioural point of view, this is something one needs to somehow internalise. We will exceed that goal and we will bear the dangerous consequences. But, we should not lose the perspective of doing our utmost to reach 1.5 degrees in the future – and for that we need to act now.
This is another dimension of justice – intergenerational justice. We have to make sure that we leave the planet to the future generations (hopefully) in better condition than what will occur over the next decade or two.
Is it even possible for the EGD to achieve 'a clean, circular economy, a modern, resource-efficient and competitive economy' by 2050?
Again, we are in the realm of opinion. Nobody can tell what the future will be like.
I was very enthusiastic when in 2015 all of the world adopted the UN's Sustainable Development Goals (SDGs) and when there was the Paris Agreement on climate change. I think those were the two really important visionary steps towards this aspirational transformation that we were talking about.
I would also argue that the European Green Deal, Fit for 55 and New European Bauhaus initiatives are even more actionable in some sense. They provide a clearer agenda for how the world and life might and should look in 2050.
I don't want to sound too pessimistic and again let me add, this is my personal perspective – you know, 30 years is a long enough time to achieve this transformation.
We have done that before. The most recent example is of mobile phones. It all started in 1990 and today, everybody in the world has a phone. Even the poorest people have a phone because it has enabled new economic activities, because it's beneficial for many (despite the nuisance of always being reachable!)
Another example just to show in principle this is doable, is the replacement of horses by motor vehicles. That also took 30 years in most of the countries. We have 30 years to replace our vehicle fleet by hydrogen and electric. We have just enough time for the transformation if we act immediately.
The research in this article was funded by the EU. This article was originally published in Horizon, the EU Research and Innovation Magazine. 
'We cannot rest' until child labour is eliminated
Countries taking part in the 5th Global Conference on the Elimination of Child Labour this week in South Africa, are being urged to do more to end child labour by 2025.
The strong call for urgent action at the conference taking place in Durban, aims to combat an uptick in the numbers of children being forced into work.
Latest figures indicate that 160 million children – almost one in ten worldwide – are still being affected. Furthermore, numbers are on the rise, with the pandemic threating to reverse years of progress, as child labour becomes a bigger scourge in particular among the vulnerable five to 11-year-old age group.
Make a difference
Speaking at the start of a week of hybrid format discussions, South African President Cyril Ramaphosa called on delegates to commit to taking "far-reaching actions" to make a difference in the lives of children.
"We are here because we share a common conviction that child labour in all its facets is an enemy. Child labour is an enemy of our children's development and an enemy of progress.
"No civilization, no country and no economy can consider itself to be at the forefront of progress if its success and riches have been built on the backs of children."
Mr. Ramaphosa's call was echoed by Guy Ryder, Director-General of the International Labour Organization (ILO), who underlined that "child labour is a violation of a basic human right, and our goal must be that every child, everywhere is free from it. We cannot rest until that happens."
According to the ILO, global progress against child labour has stalled for the first time in 2020, after two decades of moving in the right direction. In addition, the COVID-19 crisis is likely to have pushed millions more children into the workforce.
First in Africa
This is the first time the Global Conference on the Elimination of Child Labour is being held in Africa, a region where child labour numbers are highest, and progress has been slowest, ILO notes.
According to recent data, most child labour on the continent – some 70 per cent – is in the agricultural sector, often in settings where children are working alongside other family members.
The conference builds on four previous Global Conferences, held in Buenos Aires (2017), Brasilia (2013), The Hague (2010), and Oslo (1997), which raised awareness of the issue, assessed progress, mobilized resources, and established a strategic direction for the global movement against child labour.
Call for action
With the 2025 UN Sustainable Development Goals deadline for the elimination of child labour looming, many speakers outlined the urgent need to recover the progress that had been made in many regions, prior to the COVID-19 pandemic.
The Conference is expected to conclude with a formal Call to Action that will outline concrete commitments to scale up action to eliminate child labour.