Afghan returnees face economic difficulties, unemployment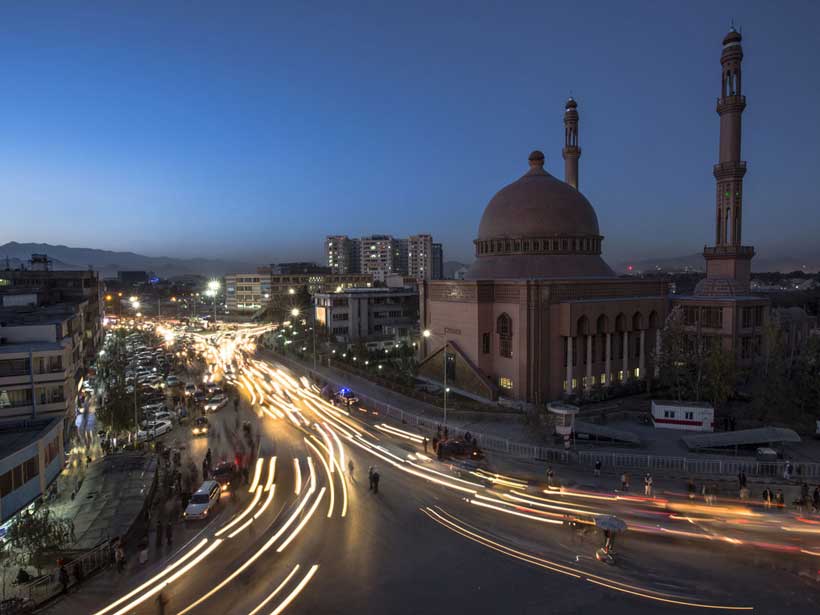 Afghan refugees who returned to Afghanistan between 2014 and 2017 tend to be worse off financially and face multiple economic difficulties compared to refugees who stayed in Pakistan, finds a new joint report by the World Bank and UNHCR in Afghanistan.
The report entitled "Living Conditions and Settlement Decisions of Recent Afghan Returnees" is the first joint report resulting from the collaboration between UNHCR Afghanistan and the World Bank. The report analyzes the living conditions of the large Afghan refugee population that returned from Pakistan between 2014 and 2017.
The report shows that despite high poverty and limited employment opportunities, most Afghans returned to their home provinces, with Kabul and Nangarhar provinces together hosting a third of all returnees. According to the report findings, Afghans living in their province of origin were more likely to be employed, benefitting from established social ties. Lower access to education and healthcare services are other challenges faced by returnees and host communities, the report highlights.
"The living conditions of Afghan returnees are extremely challenging and require deep and urgent attention," said Henry Kerali, World Bank Country Director for Afghanistan. "To understand the fundamental needs and challenges Afghan returnees face in their daily lives and to identify and agree on the best ways of addressing those challenges, access to accurate data and analysis is key. Our joint report with UNHCR helps increase coordination among partners and improve the work in support of Afghan returnees."
"In 2019, we are marking 40 years of Afghan displacement, and while several programs are in place to assist returnees and facilitate their sustainable reintegration in Afghanistan, much remains to be done," said UNHCR's Representative in Afghanistan, Caroline Van Buren. "The data and analysis in this report will be crucial to UNHCR and our partners, including the Government of Afghanistan, as we try to improve the way we support Afghan returnees."
The report assesses the existing challenges and identifies opportunities to further enhance returnees' sustainable reintegration within Afghanistan's socio-economic landscape. It recommends focusing on the voluntary and gradual repatriation of Afghan refugees as a long-term solution to forced displacement and encourages the Government of Afghanistan and its partners to put in place measures to facilitate the return in safety and dignity. The findings of the report will contribute to further expanding the close collaboration between UNHCR and the World Bank, including on projects that promote self-reliance and support the development of community infrastructure.
Omicron: Don't panic but prepare for likely spread
As scientists continue to investigate the Omicron COVID-19 variant, the UN World Health Organization (WHO) on Friday urged countries not to panic but to prepare for its likely spread.
Heralding South Africa's and Botswana's decision to report the appearance of the Omicron coronavirus mutation last month, the UN health agency repeated that it will take another two weeks before more is known about how transmissible and how dangerous it actually is.
Speaking in Geneva, WHO spokesperson Christian Lindmeier stressed that data suggesting that Omicron was highly transmissible was only preliminary.
Unnecessary travel bans
He also repeated WHO advice against blanket travel bans, except for countries whose health systems were unable to withstand a surge in infections.
"It is much more preferred to prepare your country, your health system to possibly incoming cases because we can be pretty sure that this Omicron variant will spread around," he said.
The Delta mutation – declared a variant of concern this summer – is now "predominant", Mr. Lindmeier added, "with over 90 per cent all around the world. This is how this virus behaves and we will not most likely be able to keep it out of individual countries."
The WHO official also cautioned against knee-jerk reactions to reports that Omicron had continued to spread.
"Let's not get deterred right now, let us first get as much information as possible to make the correct risk assessment based on the information that we will have and then let's move on," he said.
"Let's not get completely worried or confused by individual information which are all individually important, but which need to be brought together in order to assess together."
Surge team for South Africa spike
The development comes as WHO said that it was sending a technical surge team to South Africa's Gauteng province to monitor Omicron and help with contract tracing, amid a spike in coronavirus reinfections.
For the seven days leading to 30 November, South Africa reported a 311 per cent increase in new cases, compared with the previous seven days, WHO said on Thursday.
Cases in Gauteng province, where Johannesburg is located, have increased by 375 per cent week on week. Hospital admissions there rose 4.2 per cent in the past seven days from the previous week. And COVID-19-related deaths in the province jumped 28.6 per cent from the previous seven days.
Announcing the surge team deployment, Dr Salam Gueye, WHO Regional Emergency Director for Africa, noted that just 102 million Africans in Africa – 7.5 per cent of the continental population – are now fully vaccinated and that more than 80 per cent of the population has not received even a single dose. "This is a dangerously wide gap," he said.
In a statement, WHO said that South Africa is reportedly seeing more patients contracting COVID-19 after having already been infected, in a way it did not with previous variants, citing a microbiologist from the country's National Institute for Communicable Diseases (NICD).
Working with African governments to accelerate studies and bolster the response to the new variant, the World Health Organization (WHO) is urging countries to sequence between 75 and 150 samples weekly.
Detection 'bought the world time'
"The detection and timely reporting of the new variant by Botswana and South Africa has bought the world time," said Dr Matshidiso Moeti, WHO Regional Director for Africa.
"We have a window of opportunity but must act quickly and ramp up detection and prevention measures. Countries must adjust their COVID-19 response and stop a surge in cases from sweeping across Africa and possibly overwhelming already-stretched health facilities."
Uzbek home appliance manufacturer Artel joins United Nations Global Compact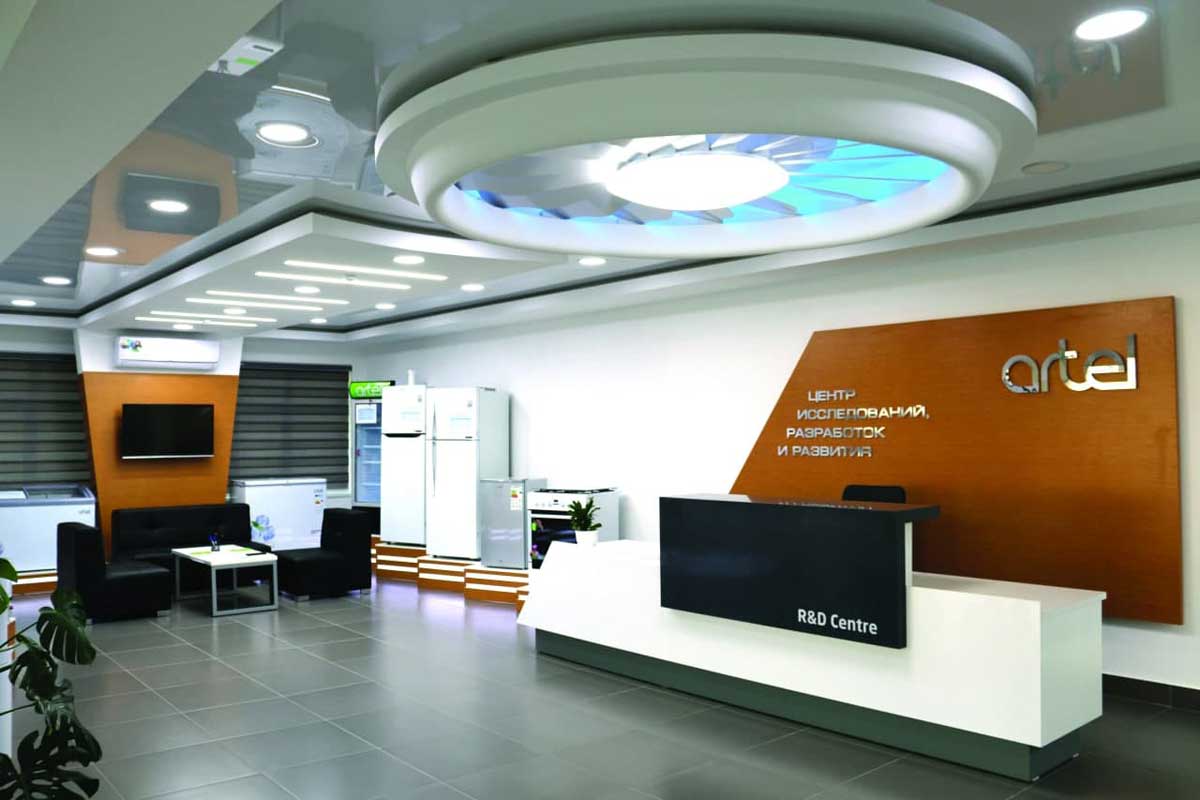 This week, Artel Electronics LLC (Artel), Central Asia's largest home appliance and electronics manufacturer, has become an official participant of the United Nation Global Compact (UNGC). Launched in 2000, the UNGC is a voluntary leadership platform for the development, implementation, and disclosure of responsible business practices. Artel becomes Uzbekistan's third company to participate.
Artel joins over 10,000 companies worldwide, including Microsoft, Facebook and Nestlé, in affirming the Compact's ten principles. These include a commitment to human rights, labour standards, sustainability, and anti-corruption. The company will also seek opportunities to promote the UN's Sustainable Development Goals (SDGs). As one of the country's largest companies, Artel's membership will provide significant momentum towards the alignment of the Uzbek private sector with international standards.
Furthermore, Artel has become a founding member of the Coalition of Business Champions for the Sustainable Development of Uzbekistan. Artel will use its position alongside coalition partners to promote placing environmental and social considerations at the heart of the country's growth. This builds on the company's significant work on water provision, gender equality and education.
Bektemir Murodov, CFO of Artel Electronics, said: "We are delighted to join the UN Global Compact and become part of such a proactive global community of businesses working towards sustainable development. As a large Uzbek company, we have a huge responsibility to promote sustainability as well as international labour standards, human rights and anti-corruption. This reaffirms our commitment to these principles.
We also know that this is a great opportunity to learn from some of the world's leading companies, and we look forward to taking an active part in the conversation around how to promote the SDGs in Uzbekistan."
Becoming a participant of the UNGC is the next step in Artel's ESG development. The company has restructured its corporate governance to align with international best practice, and continually works to increase the efficiency of its products and reduce the environmental impact of its operations. Artel also has significant social projects that focus on water access and education. Most recently, Artel promoted the UN's 16 days of Activism against Gender-based Violence and will soon launch a Women's Development Programme with a legal clinic to promote legal literacy and gender equality.
EU Cohesion policy: Commission announces the winners of the REGIOSTARS Awards 2021
Today, the European Commission has announced the winners of the 2021 edition of the REGIOSTARS Awards that reward the best Cohesion policy projects in the whole EU. This year's REGIOSTARS competition received a record 214 applications and 14,156 people voted in the public choice's category.
Commissioner for Cohesion and Reforms, Elisa Ferreira, commented: "My warm congratulations to the 10 winners of the EU Cohesion policy projects of 2021. They are role models for everyone who wishes to better the life of people with the use of EU funds. I hope they will inspire many others across the continent. For sure, with REGIOSTARS we have learnt that excellence and innovation are everywhere in Europe. You just need to look for them and highlight them as they deserve. We will keep looking for them and we will keep supporting them."
The awards cover five categories and a public choice prize:
For 'SMART Europe: Increasing the competitiveness of local businesses in a digital world' (1st category) the award went to Integration 3D metal printing from Belgium. The project supports the implementation of the 3D metal printing technology in small and medium-sized companies (SMEs) through a very innovative integrated approach to knowledge and technology. The idea is easily transferable to other contexts with industrial tradition.
For 'GREEN Europe: Green and resilient communities in urban and rural setting' (2nd category) the award was given to ICCARUS (Gent knapt op) for providing a unique housing renovation financial scheme for 100 vulnerable homeowners in Ghent, Belgium. This project has a strong social component and is easily transferable, both to other places, including to less developed regions, and other sectors.
The award for 'FAIR Europe: Fostering inclusion and anti-discrimination' (3rd category) went to TREE – Training for integrating Refugees in the Euregion, which facilitates the integration of refugees through the development of a needs-based training programme for practitioners working with refugees and migrants, and a qualification programme for social interpreters. The winners are from the Netherlands, Germany, and Belgium.
Travelling Solidary Cannery received the award in the 4th category, 'URBAN Europe: Promoting green, sustainable and circular food systems in functional urban areas'. The project provides the disadvantaged access to healthy and fair food at affordable prices all year round. At the same time, it develops a new range of professions centred on the production, valorisation, logistics and marketing of local products, but also of unsold products from supermarkets or surplus harvests. The winner is from Belgium.
Under the topic of the year: 'Enhancing green mobility in the regions – European Year of Rail 2021' (5th category) the winner is North-West Multimodal Transport Hub from the United Kingdom and Ireland. This project provides an increased rail capacity, a strong balance of services for cycling, public transport and active travel users in Londonderry and an encouraging modal shift from car to public transport.
Finally, the 'Public Choice Award' goes to BEGIN, a project that unites cities, citizens, and stakeholders through the co-creation of blue and green infrastructure projects in 10 EU cities in the Netherlands, the United Kingdom, Sweden, Belgium, Norway and Germany. The project aims at reducing flood risk by up to 30% and improving livability. Other public favorites were Balkan Road (under the 1st category), Baltazar (3rd category), Digital Farming Specialist (4th category) and Transporte A Pedido (5th category).
Background
The REGIOSTARS Awards are the yearly competition organised by the Commission since 2008: it has become Europe's label of excellence for EU-funded projects under Cohesion policy that demonstrate innovative and inclusive approaches to regional development.
Each year, hundreds of projects compete in five categories: 'Smart Europe', 'Green Europe', 'Fair Europe', 'Urban Europe', and the topic of the year. The public can participate by voting for their favourite project among all finalists for the public choice award.
By bringing about solutions to common challenges and tapping into the biggest opportunities, the REGIOSTARS have inspired regions to deliver evermore-impactful EU Cohesion policy.