Smart wastewater management can help reduce air pollution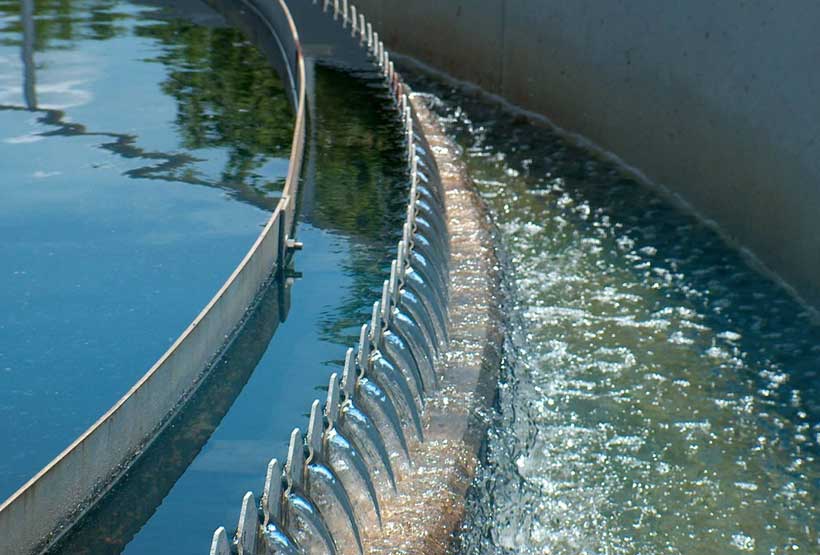 "Walk along the Bagmati river in the Nepalese capital, Kathmandu, and you are hit by a pervasive stench, underlining the fact that poor wastewater management worsens air pollution," says Birguy Lamizana, a UN Environment specialist on wastewater and pollution.
"The other thing you notice is that it's the poorest of the poor living along the banks of the river in makeshift shacks: the world over it's usually the poorest people who are worst affected by pollution," she adds.
Kathmandu is not an isolated example of poor wastewater management. All big cities, especially those in developing countries with rapidly expanding populations, face similar problems.
Heavily polluted urban waterways emit toxic gases such as methane and nitrous oxide which are also greenhouse gases, and a recent global study found that concentrations of antibiotics in some of the world's rivers exceed safe levels by up to 300 times.
No one wants pollution and there is growing awareness about the danger it poses. In September 2017, Member States of the United Nations adopted the report Towards a pollution-free planet.
"While the world has achieved significant economic growth over the past few decades, it has been accompanied by large amounts of pollution, with significant impacts on human health and ecosystems and the ways in which some of the major earth system processes, such as the climate, are functioning," it says.
For example, 3.5 billion people depend on oceans as a source of food, yet oceans are used as waste and wastewater dumps.
On land, water laden with toxic chemicals from industry pollutes waterways but also the air we breathe. Likewise, fertilizers used in agriculture cause nutrient pollution in the form of run-off into rivers, lakes and wetlands. These ecosystems become polluted in the process, and cause air pollution. One of the consequences of nutrient pollution is algal blooms which suffocate fish and emit noxious gases. Furthermore, intensive livestock production produces high levels of methane. Chemicals used in mining also pollute water sources and the air. As land and ocean are interconnected, these pollutants, in one way or another, will reach groundwater, as well as the coast and the ocean.
"Unsustainable human activities, from farming and mining to industry and infrastructure, are undermining the productivity of vast areas of farmland, forests and other ecosystems across all continents. This degradation threatens food security, water supplies and the biodiversity upon which human development depends. It drives and is exacerbated by climate change. And it will put the Sustainable Development Goals out of reach unless it is urgently addressed," says the UN Environment Programme policy brief A new deal for Nature – Restore the Degraded Planet.
The fourth United Nations Environment Assembly in March 2019 passed a resolution agreeing to "enhance the mainstreaming of the protection of coastal and marine ecosystems in policies, particularly those addressing environmental threats caused by increased nutrients, wastewater, marine litter and microplastics, in support of the 2030 Agenda for Sustainable Development…"
High dependence on a limited resource
Humans are critically dependent on clean freshwater for drinking, cooking and for use in agriculture and industry. Only about 2.5 per cent of all the water on Earth is freshwater. And of this freshwater only about 1.2 per cent is readily available as surface freshwater—the rest is groundwater or locked up in glaciers and ice caps. So, when surface freshwater gets polluted we're in trouble.
Even when groundwater gets polluted, we are also in trouble, as many countries use groundwater for irrigation. And yet, over 80 per cent of the world's wastewater is released to the environment without treatment.
Wastewater treatment benefits the poor
"There are many measures that can be taken to address pollution," says Lamizana. "The objective is to select the key measures that can bring most benefits across pollution dimensions (i.e. air, water, soil/land, marine and coastal) and across sectors (e.g. agriculture/food security, industry, transportation, residential, extractive), using a life-cycle approach."
UN Environment and partners are helping countries identify a manageable number of cost-effective measures to reduce wastewater pollution and make a better case for their adoption and enforcement. But reliable, consistent and trustworthy data sources are needed.
"We need more and better-quality data to assess the status and impact of wastewater pollution, and capacity-building support needs to be provided to countries to improve their ability to develop national statistical systems and use pollution-related statistics to better manage and monitor their water, soil and air quality," says Lamizana.
"Open source maps using geo-spatial data showing maps of pollution, dynamics of dispersion, combined with population density, protected areas or other bio-physical or socio-economic datasets are urgently needed," she adds.
In this connection, the 2019 United Nations Environment Assembly passed a resolution encouraging Member States "to collect data on economic indicators and those linked to poverty and the environment to enable the tracking of progress towards the eradication of poverty and the management of natural resources and the environment."
You never miss the water, till the well runs dry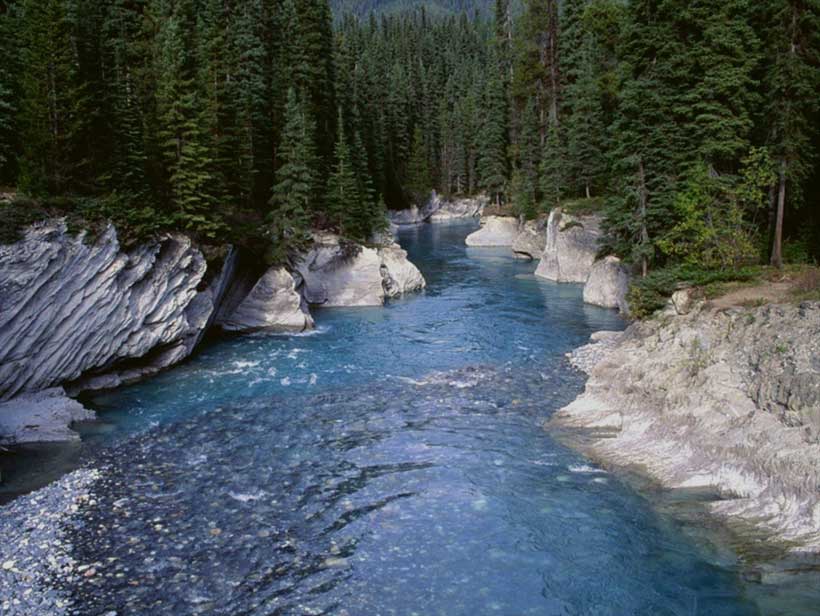 In the past twenty years, virtually every country around the world has experienced natural calamities if we have experienced it in the form of drought, famine, immense downpours, and snowfall – in the same vein the world experienced it in the way of wildfire, Tsunami, hurricanes, flood, volcanic eruptions, earthquakes and pandemic ailments. The question is, who is accountable for all the calamities and who will pay the price? Nevertheless, it is hard to deny that human civilization is having profound effects on our planet, and very few places persisted unharmed.
This article gives a minor insight into reality, stressing that climate change is not only a threat to water availability or food scarcity but also a significant threat to biodiversity and all the major causes of environmental disasters. The above problems are coupled with one single problem "the rise in global temperature." Since the dawn of industrialization, the average global temperature increases gradually – no serious step has been taken to tackle the problem.
As the sun's rays reach the earth's surface, most are absorbed and re-emitted as heat. Greenhouses gasses such as water vapors and carbon dioxide absorb and re-radiate some of this heat; an increased number of greenhouses gases in the atmosphere mean more heat is trapped – warming the earth. The continued burning of fossil fuels like gas and coal, as well as other anthropogenic activities, have increased the concentration of carbon dioxide in the atmosphere by 45% since the industrial revolution. As a consequence of the human egoistic actions, the global average surface temperature has raised by 0.8OC over that time. However, it is not just a number we should worry about; the costs of the rising temperature is already being felt here and now.
In current 0.8OC rise in temperature, further changes to the climate in recent times can be seen in the warming of the ocean, a rise in sea level, immense heatstroke, decreasing ice sheet and snow in the northern hemisphere as well as a decline in the sea ice in the Arctic. In the coming future, if the emission continues unimpeded, then further warming of 2.6OC to 4.8OC is predictable by the end of this century. Nonetheless, at the low end, this would have a serious implication on human societies and other natural habitats.
Like other greenhouse gases, carbon dioxide is a dynamic gas in global warming. When a considerable amount of carbon dioxide gas is released to the atmosphere, it acts like a blanket preventing the heat from absconding, which comes back to the earth with no place to escape, further intensifying the average temperature. As per the world, average temperature rise, ice sheets, and glacier melt and the sea level expand, which disrupts the coastal communities, infrastructure, and small lands nearby sea.
Climate change also making weather more extremely hot or cold, and further, sever warmer weather and ocean produce a considerable number of hurricanes as well as torrential downpour and wind. In drier areas, global warming is linked with wildfire, drought, amidst all the wildfire has experienced very recently in many countries around the world.
Remarks: In the past years, most of the countries around the globe have witnessed record-breaking changes in the weather; in the same vein, thousands of agreements have been signed by the states to reduce carbon emission; nevertheless, all deals are nothing more than words on pages. The question is, who will make those words a reality. Despite a large number of the accords, none of the agreements came into a function; lack of seriousness is the leading cause. In such circumstances, combine efforts are essential; it is also the concern of the United Nations to push those countries which emit a high amount of greenhouse gases.
The Paris agreement on climate change means working with UN member states to reduce the number of carbon emission by 1.5%, which indeed is the only choice to contest climate change. Since the Paris accord, global banks have invested $1.9 trillion in fossil fuels. The world's top 100 productive industries are responsible for 70% of global carbon emissions; the G20 countries account for 80% of global carbon emissions; the wealthiest 10% of the world's population produces half of the carbon emissions while the poorest 50% is account for just 1/10. Indeed, overcoming climate change need mighty force, but some must pay more than others.
Recently a handful of rich countries pledged to reduce the emission of greenhouse gases by so and so % or to become fully climate neutral by this or that date, and nothing has been achieved in the past four years since the accord came into power. The G20 countries are accountable for climate change, and they must take serious action to mitigate or at least lessen the impacts of natural calamities. Instead of signing agreements to satisfy the world, a gravity in their accords is utmost besides with their substantial contribution and thoughtfulness; the global emission may perhaps remain below 1.5%, every friction in the degree matter and even a 1% rise in the global average temperature is detrimental to the ecosystem.
It is now the right time to think and act, spread awareness among people, take deliberate actions, discrete climate changes from politics, and ultimately stop the burning of fossil fuel and re-make this world a green-clean place for living. If we fail to overcome climate change, the world must prepare for long-term everlasting disasters; immense heat-waves, the rise of sea level, acidification of seawater, pure water scarcity, pandemic diseases, wildfire, the extinction of vital species as well as the disruption in food cycle which will, directly and indirectly, disturb the living life.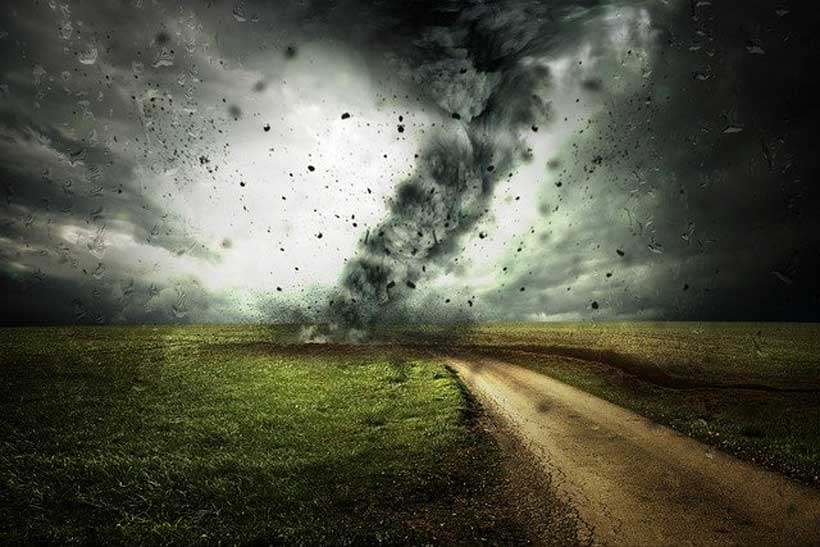 World mean temperature is up 1.1C since the industrial revolution. Climate experts believe we have 12 years before it rises enough to set up a self-reinforcing cycle, meaning trouble. All the same, Trump and Brazil's Bolsonaro remain in denial when climate scientists have already shown human agency and the facts are measurable.
Australia's mean temperature is up 1.5C since 1910. It has had prolonged severe drought causing vegetation to lose moisture and become fuel for a fire lit accidentally by lightning or careless human activity. The bush fires raging in New South Wales are one result. Thousands of homes have been lost despite the valiant efforts of overstretched firefighters, and some have even made the ultimate sacrifice.
The air is difficult to breathe even in the neighboring state of Victoria where the Australian Tennis Open is being held in Melbourne. Players affected have been forced to withdraw.
Human agency and the effects of key gas emissions have been proven by scientists and the longer nothing is done, the more difficult, even drastic, the solution. The UN Panel on Climate Change offered a prescription in 2018 to keep temperature rise in the future below danger levels. But implementation is another problem altogether stymied by the rich and powerful nations.
The Panel's COP25 talks in Madrid last month ended more or less in failure though that word is seldom used. Major fossil fuel producers, principally Saudi Arabia and the US, managed to thwart the rest of the world. In the final agreement, all countries are required merely to decide their pledges for COP25 in Glasgow this November. They do actually nothing to abate climate change.
Ironically, Australia with its right-wing government was a key supporter of the US, and Scott Morrison the prime minister is possibly the least welcome man in New South Wales, one community telling him point blank he was not wanted when he tried to visit. And the uncontrollable bush fires keep burning, continually exhausting firefighters in their efforts to abate them.
So where do we stand before the Glasgow COP26 meeting in November? Current policies will lead to an estimated 3C rise above preindustrial levels. As a point of reference, we are currently at 1.1C above and 1.5C begins troublesome coastal flooding. Current pledges will give us a 2.5 – 2.8C rise, still far from necessary for a comfortable livable planet.
Firm action is required, and thus the push for more ambitious pledges before COP26. World leaders have also been invited to Kunming in China for a major conference on safeguarding nature as more and more species become extinct. A month before COP26 it should reinforce the importance of reducing global warming.
The task ahead is clear. The earth needs a halving of emissions from vehicles, power stations, industry and agriculture; instead, CO2 levels are still rising. We can only hope the working groups meeting in preparation can push through what is necessary for success at the Fall conference.
Larry Fink's letter to CEOs: Climate change finance goes mainstream, finally
My jaw dropped when on Tuesday I saw BlackRock's Chairman and CEO Larry Fink's letter to CEOs, which he issues every year ahead of Davos to chart the finance and investment trends ahead.
BlackRock is now placing climate change at the center of its strategy. This could as well be the climate change news of the decade. With its close to USD 7 trillion in assets under management, BlackRock is the largest asset manager in the world.
The tide is turning. For the past 10-15 years, all of us in the UN and sustainability field were trying to move climate change finance mainstream. Ten years ago, when I was at the UN environmental agency, the efforts by me and hundreds of others were significant, but change was incremental. Yes, there were joint investor statements on climate change but they were mostly calling on governments to create the incentives for the finance industry to do the switch rather than pledging investors' own commitments. Building the "business case for sustainable finance" had its financial arguments but few followers.
Things have changed. Greta Thunberg did what hundreds of us couldn't do for a decade. Climate change is the number one issue now and you hear about it everywhere.
We will be looking forward to Greta's call at Davos to end the coal industry, as unrealistic as the proposition might sound to many. Greta should be pitted against Donald Trump in a Davos duel to corner publicly the US President. That would be the debate of the year — and the US presidential election debates have not even started. It is in the DNA of the World Economic Forum to keep top VIPs as comfortable as possible, so that premier league match on climate change will not happen. But we have BlackRock's news.
Change has come. We now see the day in which the largest global asset manager sounds like an environmental activist. I will open a beer and cheer to Larry Fink.