Kleptocracy Under Democracy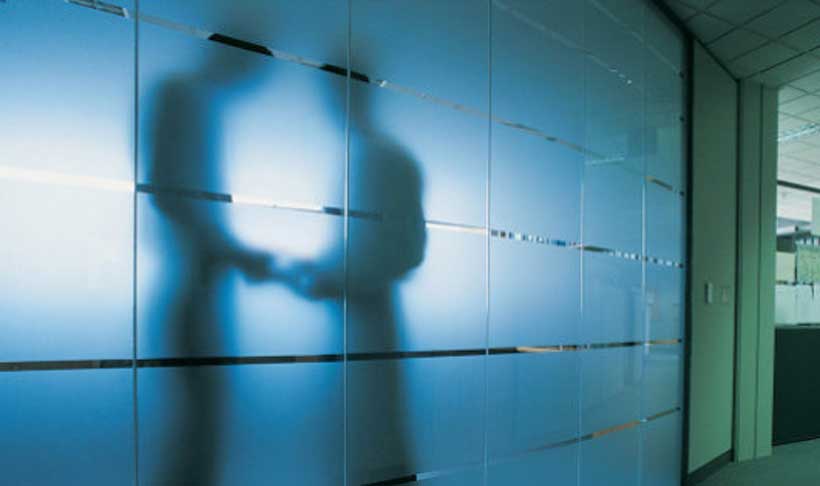 Power comes with dire consequences if it is misemployed. Great minds orchestrate a great nation but a corrupt mind razes it as personal gain pollutes honor and pride. Ruler of a country clasps great amount of power. On a stork of a pen destiny of people can be changed. However what if that pen is in hands of an amoral mind.
Across the globe reverberates of democracy can be heard. But the question still remains that is there is an actual democratic world order or are we just modern slaves being exploited by the power, wealth and technology.
A quite basic and easily comprehendible understanding of how democracy works is that it sows the seed where transparency and mutual benefit can grow and people become the one who are torch bearers. Society grows as a collective unit in a democratic order. Emancipation of people is prime concern in the democratic society and they are catered at every level.
Whereas kleptocracy, derived from a Greek word "klept" which means steal or thieve, is a form of government where corrupt rulers exploit the resources and population for personal gains or uses state resources to enrich themselves. In order to increase personal wealth corrupt leaders maneuver any means at their disposal indulging themselves in committing more crimes.
However with the advancement in globalization and spread of dubious democratic norms across the globe have made things worse, not realizing that one size doesn't fit all. Systems are changing, absolute democracy is a far sighted phenomenon. Now even near to actual democracy rarely exists except Scandinavian states. Democracy index 2018 published by The Economist revealed stats about the democracy across the globe. Even United States of America was numbered at 25th number in top 30 democratic countries. It was also categorized under flawed democracies. Whereas first five were the Scandinavian countries having Norway at the top.
Under the veil of democracy self-interest of an individual or specific flock is being wangled. On plight of humanity individual or groups who holds power imbibe their benefits. Power no longer remains an instrument to direct and regulate society but to tranquilize the populace and suck the benefit out of greater pain.
Corruption perception index of 2018 revealed that more than two-thirds of the countries secured to score below 50 with an average score of 48 out of 100. It also states that countries have failed to curtail corruption and also to take considerable measures to uproot it. One needs to understand that when the leaders become economic poachers it steadily annihilates the society.
What usually happens is such individuals after gaining throne shift tides of economic rivers to their own pots. Instruments like trade policy is often not used to further the national interest but the business interest of a single wealthy individual or a handful. Tenure is considered as a business deal to extract maximum benefit. Often individuals make the deals on the form of government to enrich the few. New denotation of democracy seems to be that when there are many hands to snaffle then it is regarded as "democracy" and when there is one hand or few then it is labeled as monarchy or dictatorship.
Across the globe there is a wave of populism where contestants of throne are getting votes on populist narratives. Sedatives like populism, ethno-nationalism put the contestant into power but put rest asleep. Heaps of national wealth is looted by the ones who are
When the economics are being controlled and manipulated by few hands it often leads to debts and ultimately when there is less circulation of wealth and money the society and economy itself collapses. If the dynamics of world kept going the way they are then after the Great depression of 1929 and the financial crisis of 2007-08 there is next big economic collapse around the corner and world is waiting for it to happen.
Scaling up support for sustainable development: Mongolia on the rise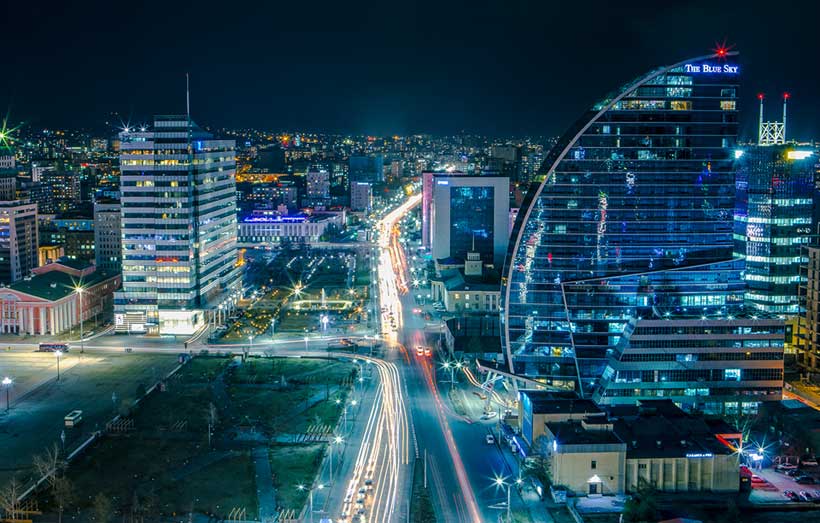 Mongolia's economic rebound in recent years reveals a country rising up to the challenges borne from adverse economic shocks. The country's economic resilience comes as no surprise. Mongolia has responded well to near-term economic challenges and chartered its long-term path towards sustainable development despite its inherent constraints as a small and landlocked economy that is also highly dependent on natural resources. Mongolia prides itself as being one of the first countries to adopt the Sustainable Development Goals (SDGs), with Mongolia's Sustainable Development Vision 2030 receiving parliament approval in 2016 just six months after the adoption of the SDGs globally.
In particular, Mongolia's policy experiences in areas of economic diversification, good governance and regional cooperation were well-exemplified by the Action Program of the Government of Mongolia for 2016-2020. So, Mongolia has utilized these policy tools to carve for itself strategic positions to weigh in on issues significant to the country's national development outcomes. For example, Mongolia leads the global agenda of the needs and challenges faced by landlocked developing countries (LLDCs). The presence of the International Think Tank for LLDCs in Ulaanbaatar further highlights the key role of Mongolia as a credible broker of the LLDCs development agenda.
Mongolia has been active in implementing intergovernmental initiatives facilitated by UN ESCAP including the distinct but interrelated intergovernmental agreements on the Asian Highway Network, the Trans-Asian Railway Network, and Dry Ports. We welcome the recent development on the entry into force of the Intergovernmental Agreement on International Road Transport along the Asian Highway Network among China, Mongolia and the Russian Federation, supporting trilateral economic cooperation.
Currently, Mongolia has substantively engaged on trade facilitation initiatives including the Framework Agreement on Facilitation of Cross-border Paperless Trade in Asia and the Pacific. There is great potential for Mongolia to strengthen its role in the related area of transport facilitation, given its position as a transit point between big economies like China and the Russian Federation. Also, we are pleased that Mongolia is soon to become the seventh member of the Asia-Pacific Trade Agreement, a preferential regional trade agreement, open to all developing member States in Asia and the Pacific.
Mongolia has also been a key driving force to advance cooperation for clean energy, especially towards a North-East Asia power interconnection, leveraging from the country's abundant renewable (solar and wind) energy resources. Energy cooperation finds strong resonance in relation to climate action and air pollution, given the North-East Asia subregion emits over one-third of global greenhouse gases and faces heavy impacts of air pollution.
With inherent constraints due to its fragile economic structure and environmental condition, Mongolia constantly needs to find balance between providing prompt policy responses in the face of volatile and unpredictable external shocks in the short-run and pursuing structural changes to address long-term socioeconomic issues. Under these circumstances, pursuing an integrated approach becomes an imperative for Mongolia to advance its national socioeconomic agenda, regional connectivity agenda and global sustainable development agenda, bolstering Mongolia's resilience towards adverse economic, social and environmental shocks. To this end, I welcome Mongolia's emphasis on the "whole of government" plus a "whole of society" approach.
Through the years, we have seen how Mongolia continues to be a steadfast partner of the United Nations Economic and Social Commission for Asia and the Pacific (ESCAP) in promoting regional trade, connectivity and development across its various interrelated dimensions. Mongolia has also provided leadership in advancing regional cooperation agenda in the Asia-Pacific region by chairing the seventy-fifth session of UN ESCAP in May 2019.
Equipped with lessons learned from past development challenges and mindful of new directions and approaches to nurture future opportunities, Mongolia's regional position and potential are on the rise. I am looking forward to partnering with Mongolia's leadership to strengthen regional cooperation and achieve sustainable development by 2030 with the United Nations family.
Originally published in Montsame-Mongolia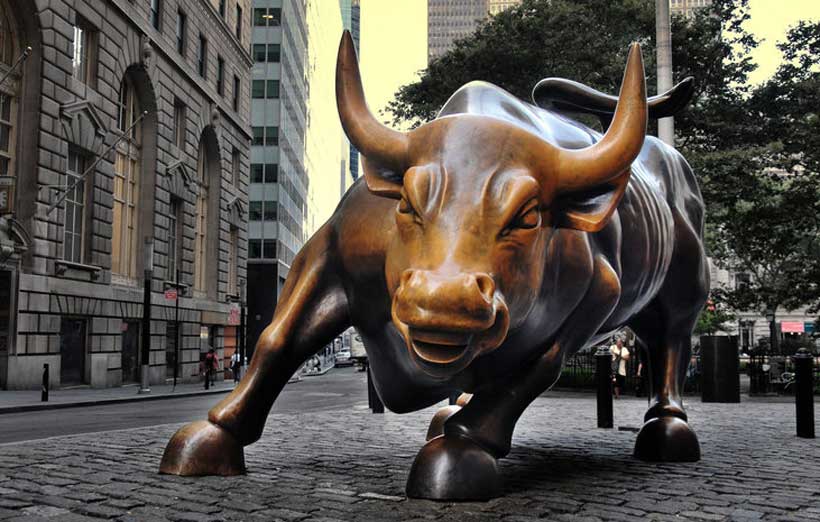 Akin to the last Big Collapse, currently, the gatekeepers of the world economy are in deep silence as the new date of the next global financial collapse is being figured out. The Brexit, the EU, any new pending war, the US Elections or some new unknown issues are all single push buttons for a global crisis. However, some smart nations are awakening; the silent majority is slowly talking, and here assisting them expediently are the attempts on the global-age skills and lifelong learning to enable them to build their own respectable future. The other options for the world are to simply wait for an unfathomable chaos while listening to the restless citizenry. It's time to vote, it's time for asking the difficult questions.
Why Stop Trade-Wars Start Skills Wars?
Trade-wars are proof of poor quality exportability, poor skills and poor policies, but skills-wars are about creating highly skilled citizenry creating superior edge of exportability and blossoming local grassroots prosperity. Nations should avoid blaming, screaming and declaring trade-wars on other countries and rather first look inside and declare internal skills-wars on their own working-citizenry to improve their performance and capability to stand up to global age trading challenges. In the race of exportability performance, no nation can escape internal skills-wars, to face the challenges of creating local grassroots prosperity no national leadership can escape the ballot boxes, its simple win with skilled citizens and change the tune to build own nation. So, what are the new challenges and what's holding back?
Why Discover The Art of Incompetency?
In a hyper-accelerated supercharged world, understanding and measuring incompetency of working masses is a brand new art; identification of this critical void with right contents to fix the crisis of exportability is a new science, the mobilization of working-citizenry to regain new skills is courageous deployment and bold national debates to openly face these challenges is global-age example of successful political leadership. This reality is also about those hidden but well-trodden crossroads; where universities of the world failed the students, ask millions of indebted MBAs, this is where government bureaucracies failed the citizenry, ask billions of SME taxpayers, and this is where conflict-centric agenda stripped naked the global populace of any intelligent dialogue and this is also where divisive politics and populist thinking are finding fertile grounds. Every minute of the day, around the clock, on the main-streets of the world streaming live to billions such failed procedures and outdated incompetency laced business processes or political rhetoric are now openly visible, what the working citizenry needs are revival of new global-age skills before turning them into restless mobs.
During ' The Print-Society' of early last century, when printed word was power and when only the literate had access to knowledge while any meaningful transformation took decades, today the literate and illiterate of the world combined in billions, with earth shattering communication devices in their hands are advancing and asking questions. The global mindshare is now the world's most powerful battlefield. Therefore, today, the internal wars to tackle incompetency of citizenry are far more important issues than any other types of outside wars. Such declarations of internal wars are positive starts backed with world-class thought leadership, regimented and disciplined national agenda to transform citizenry with global-age-skills for the new world of global commerce.
Systematically abandoned, the small-midsize-enterprises of the world, the elimination of lifelong learning to keep pace with technology and future job-securities of the working masses of the world only resulted in insecurity, fear and lack of confidence and finally brought the rejection of globalization.
The global exportability performance is more about global-age-skilled-nations with distinct superiority of entrepreneurial performance over seek-and-destroy-soldiered-nations. Today, laborious and routine-works are being replaced by smart-work; smart-work is being replaced by smarter-machines. The Masters of Robots will be the smart unlearners, while the Slaves of Robots will be the deniers of change. In global search for collaborative synthesizim, Expothon Worldwide is seeking alliances to downstream high quality debates and discussion with top leadership within a nation and inviting experts in various business growth fields to join the platform already aligned with this global exportability driven metamorphosis. The recent move last month by Worldbank to adopt this very format with their launch of Econothon a global project is also a very good step forward. Expect some major and positive events in this arena to bring global thinking forward.
The world is undergoing mega changes.
Nations are already flooded with massive innovations but lack massive commercialization. They have an overabundance certifications and degrees but seriously lack entrepreneurial direction. Nations have empty incubators and exhausted accelerators looking for real estate tenants. Nations have economic development programs but often without reality punch. Nations have trade groups like Chambers and Trade associations bodies that are stuck in the last century's models and are collapsing in this new global age. Nations have unlimited resources and technologies but lack execution and understanding. It's all there, but trapped in old cycles and old methodologies.
Why Answering Global-Age Demands?
At the dawn of E-commerce; switching from industrialization to computerization were not new-funding dependent issues; it demanded clear understanding and memorization of what was once called 'hardware' and what was 'software' the rest was all about on job-learning to adopt and swim in deep new technologies…most were almost free. We are at the same junction today and in desperate need to mobilize hidden entrepreneurial talents of the citizenry and bring them closer to existing SME base.
Three steps to advance on grassroots prosperity
1-Identify 1000 to 10,000 or 1,000,000 small and midsize entrepreneurs within a nation, and create a national agenda to quadruple their performance on innovative excellence and exportability. Caution; this is not to be confused with old out-dated-dysfunctional-government-data rather assembly of ultra-modern-digital and current-profiles of midsize enterprises within a nation. These are advance level mobilization and deployments laced with Artificial Intelligence, Virtual Reality, Augmented Reality and Block Chain and freely available technologies to smart enterprises and agile nations of the world.

2-Deploy massive digitization of top national trade associations and chambers of commerce to upgrade to world-class digital platforms so that their entire membership can skate nationally and globally showcasing their goods and services. Caution; this is not to be confused with already broken and disconnected websites from last decade, this is more like LinkedIn format colorful and highly interactive platforms

3-Engage the national entrepreneurial talent, 1000-10,000- or 1,000,000 small and midsize businesses in ongoing discussions and high quality entrepreneurial debates and create global bounce. Caution; this is not to be confused with a single plastic award night, this is about the remaining 364 days of the year filled with active and daily engagements.
Why the critical lack of knowledge?

Fact: The world can easily absorb unlimited exportable ideas in unlimited vertical markets.
Fact: The well-designed innovative ideas are worthy of such quadrupled volumes.
Fact: The entrepreneurial and dormant talents of a nation are capable of such tasks.
Fact: The new global age skills, knowledge and execution are now the missing links

Some 10,000 Chambers of Commerce of the world are sorting out trade wars and trade disputes but not the new global age demands of global marketplace for their own memberships while some 100,000 National Trade Associations of the world are mostly stuck in last century when it comes to advanced level digital platforms and are afraid about their future roles and return on investment on membership fees. They all will shine under new flags of creating new global bounce and prosperity.
Public Sectors of the world are mostly grossly under-optimized on their own hidden talents, seriously afraid of entrepreneurialism and without global-age skills or innovative ideas how to tame an elephant. They will become confident, highly optimized and fearless, and will contribute freely to new ideas and prosper.
The small and mid-size enterprises all over the new and old world, though in critical need of global age expertise, are already in boiling pot and do not have the time, finances or the luxury to intellectualize such issues. They have already lost faith in their local support but will rejuvenate with joy and become the number one source of new job creation within a nation.
Blaming other countries, the political gatekeepers of the world are mostly busy showing off their latest Teleprompters so will they get public attention, votes and most needed respect or they need brand bold direction. The overflow of free technologies, progressive local, national and global solutions are grossly misunderstood and least optimized areas. This is an ocean in need swimmers and scuba-divers.
Why it's time to re-think?

Most nations already have extraordinary wealth in hidden assets;
Natural resources; mostly unearthed, and underutilized.
Human resources; untapped and abandoned,
Cultural and historic features; caught in divisive conflicts
National intelligencia and knowledge; developed over millennia now isolated or outcast
All these tossed around under the dead weight of populace politics and massive incompetence.
The lack of collaborative synthesizim is already destroying half of the world's talents.
It's all about global age skills of the citizenry and not the armies; as armies cannot feed the citizenry.
It's about special thinking to figure out how to uplift national skills under entrepreneurialism
Firstly, create an authoritative discussion on these topic, escalate it to top national leadership,
Secondly, create a forum focused on new blueprints and clearly put aside the funding issues,
Thirdly, concentrate on the sleepy and dormant talents and venues collecting dust within the nation.
Final results; national mobilization of entrepreneurialism under a formal agenda
What's your recommendation and how can you help your nation?
New economic strategy of Armenia: What it offers and misses
Karabakh clan or Kocharyan and Sargsyan governments were able to protect itself from domestic pressure using victory in war in Nagorno-Karabakh and control over it as a source of legitimization. With this strategy they were able to eliminate people's discontent on economic and social problems.
According to 2016 data Armenia's annual emigration rate was 4-5% of the whole population which were the highest in the world. Average monthly pension at the time was $90 and 20% of children under five years had health problems because of undernourishment (Opendemocracy, 2016). Along with these problems illegalities and high level of corruption made economic condition in the country even worst.
However, after the "Four-Day War" in 2016 in which Azerbaijan was able to return some strategic heights along the front, legitimacy of Sargsyan government came under the question. According to Armenian side during the war their military's casualties reached 64 military servicemen, 13 reservists and more than 120 wounded (civilnet.am, 2 April). The obvious superiority of Azerbaijan army in the war de-stabilized political situation in Armenia forming base for "Velvet revolution" of 2018 that lead to change in government.
With the existence of escalated security concerns and constitutional change in 2015, that had to allow Sargsyan to serve as Prime Minister in the new system, population did not tolerated socio-economic problems any more and went to streets to carry out the coup ( hir.harvard.edu, 2018).
Despite good economic development indicators in 2017 (7.5% growth of GDP) Armenia still had high unemployment and undernourishment rates which was the result of high inequality (hkdepo.am, 2018). Along with political issues these significant social-economic problems also played important role in "Velvet revolution".
After coming to power in order to solve economic problems Pashinyan's new government introduced "revolutionary economic program" and adopted by Parliament in February of 2019without support of two opposition parties. Armenian government plans to eliminate extreme poverty by 2023, to increase exports to 43-45% of GDP by 2024 and achieve economic growth at a rate of at least 5% annually(jam-news.net, February 15).
One of the provisions of the document was dedicated to formation of fair, transparent and free business environment. It this provision it was mentioned that one of the key factors impeding economic development is the existence of unfairness and impunity of a privileged class.
Program also puts high responsibility on Armenian citizens as the in discussions of the program Pashinyan declared that effectiveness of this program will depend on how citizens will respond to our call and how many will take advantage of new of opportunities that the revolutionary program proposes (eurasianet.org, February 15).
Despite purpose of revolutionize the economy addressing main economic problems document faced high criticism from different Armenian experts, politicians and activists. Most people criticize the document for not having concrete structure and steps and not outlining mechanisms and sufficient timelines to achieve proposed targets. During the parliament discussions some opposition politicians said that "Abstract concepts do not make an economic revolution" and citizens expect concrete actions which require political will, resistance, and knowledge (oc-media.org, March 2).
Another important criticism is about the approach of the government to put responsibility on citizens. It seems controversial that the people that fought for and elected new government will be responsible if the economic plan will not succeed. In the society where for many years responsibility of economic development and social security was mainly on the hands of government it is difficult to quickly adapt to new call of government. It is hard to imagine that without taking intermediate steps for making society and economic players ready for taking this responsibility the new economic plan will succeed.
New economic strategy also fails to address some of the main obstacles that businesses face in the country. First of all, high taxes prevents small businesses to operate efficiently and to compete with big businesses. Not coincidentally, during the parliament discussions of new economic strategy prime minister of Armenia asked businesses to print cash receipts in order to prevent formation of shadow economy (Arka.am, June 6). If all cash receipts will be printed then it will left most of small businesses without substantial earnings damaging business environment. It is better to decrease taxes before asking and expecting businesses to print receipts for all transactions.
Second unaddressed obstacle for businesses in Armenia is high interest rates of loans that play important role in financing businesses. Without providing necessary financial availability for small businesses it is meaningless to discuss any favorable business environment.
Taking in account that big businesses mostly belonged to Armenian oligarchs which have the opportunity to easily avoid high tax payments using their political power and are capable to pay loans with high interest rates new economic strategy mostly favors them (azatutyun.am, 2018). And within the existence of political problems in the country that threatens power of new government it is not realistic that government will go against these big businesses at least in short term.
Therefore, targets and directions determined in new "revolutionary economic program" are exaggerated and mostly serves for maintaining political stability in short term. If it will not meet expectations and determined targets in medium term it will create social discontent increasing pressure on new government. As the economic problems were one of the main drivers of "Velvet revolution" the effectiveness of new economic plan will play important role in securing political power of new government.