Kleptocracy Under Democracy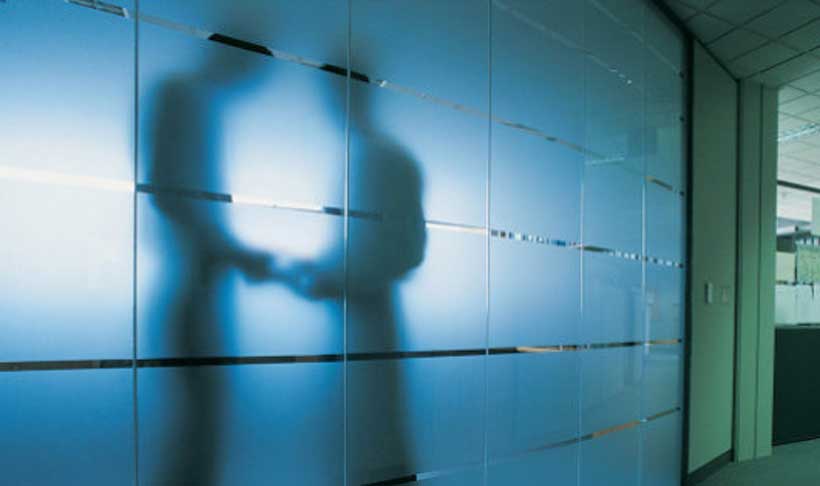 Power comes with dire consequences if it is misemployed. Great minds orchestrate a great nation but a corrupt mind razes it as personal gain pollutes honor and pride. Ruler of a country clasps great amount of power. On a stork of a pen destiny of people can be changed. However what if that pen is in hands of an amoral mind.
Across the globe reverberates of democracy can be heard. But the question still remains that is there is an actual democratic world order or are we just modern slaves being exploited by the power, wealth and technology.
A quite basic and easily comprehendible understanding of how democracy works is that it sows the seed where transparency and mutual benefit can grow and people become the one who are torch bearers. Society grows as a collective unit in a democratic order. Emancipation of people is prime concern in the democratic society and they are catered at every level.
Whereas kleptocracy, derived from a Greek word "klept" which means steal or thieve, is a form of government where corrupt rulers exploit the resources and population for personal gains or uses state resources to enrich themselves. In order to increase personal wealth corrupt leaders maneuver any means at their disposal indulging themselves in committing more crimes.
However with the advancement in globalization and spread of dubious democratic norms across the globe have made things worse, not realizing that one size doesn't fit all. Systems are changing, absolute democracy is a far sighted phenomenon. Now even near to actual democracy rarely exists except Scandinavian states. Democracy index 2018 published by The Economist revealed stats about the democracy across the globe. Even United States of America was numbered at 25th number in top 30 democratic countries. It was also categorized under flawed democracies. Whereas first five were the Scandinavian countries having Norway at the top.
Under the veil of democracy self-interest of an individual or specific flock is being wangled. On plight of humanity individual or groups who holds power imbibe their benefits. Power no longer remains an instrument to direct and regulate society but to tranquilize the populace and suck the benefit out of greater pain.
Corruption perception index of 2018 revealed that more than two-thirds of the countries secured to score below 50 with an average score of 48 out of 100. It also states that countries have failed to curtail corruption and also to take considerable measures to uproot it. One needs to understand that when the leaders become economic poachers it steadily annihilates the society.
What usually happens is such individuals after gaining throne shift tides of economic rivers to their own pots. Instruments like trade policy is often not used to further the national interest but the business interest of a single wealthy individual or a handful. Tenure is considered as a business deal to extract maximum benefit. Often individuals make the deals on the form of government to enrich the few. New denotation of democracy seems to be that when there are many hands to snaffle then it is regarded as "democracy" and when there is one hand or few then it is labeled as monarchy or dictatorship.
Across the globe there is a wave of populism where contestants of throne are getting votes on populist narratives. Sedatives like populism, ethno-nationalism put the contestant into power but put rest asleep. Heaps of national wealth is looted by the ones who are
When the economics are being controlled and manipulated by few hands it often leads to debts and ultimately when there is less circulation of wealth and money the society and economy itself collapses. If the dynamics of world kept going the way they are then after the Great depression of 1929 and the financial crisis of 2007-08 there is next big economic collapse around the corner and world is waiting for it to happen.
China Development Bank could be a climate bank
China Development Bank (CDB) has an opportunity to become the world's most important climate bank, driving the transition to the low-carbon economy.

CDB supports Chinese investments globally, often in heavily emitting sectors. Some 70% of global CO2 emissions come from the buildings, transport and energy sectors, which are all strongly linked to infrastructure investment. The rules applied by development finance institutions like CBD when making funding decisions on infrastructure projects can therefore set the framework for cutting carbon emissions.

CDB is a major financer of China's Belt and Road Initiative, the world's most ambitious infrastructure scheme. It is the biggest policy bank in the world with approximately US$2.3 trillion in assets – more than the $1.5 trillion of all the other development banks combined.

Partly as a consequence of its size, CDB is also the biggest green project financer of the major development banks, deploying US$137.2 billion in climate finance in 2017; almost ten times more than the World Bank.

This huge investment in climate-friendly projects is overshadowed by the bank's continued investment in coal. In 2016 and 2017, it invested about three times more in coal projects than in clean energy.
The bank's scale makes its promotion of green projects particularly significant. Moreover, it has committed to align with the Paris Agreement as part of the International Development Finance Club. It is also part of the initiative developing Green Investment Principles along the BRI.

This progress is laudable but CDB must act quickly if it is to meet the Chinese government's official vision of a sustainable BRI and align itself with the Paris target of limiting global average temperature rise to 2C.

What does best practice look like?

In its latest report, the climate change think-tank E3G has identified several areas where CDB could improve, with transparency high on the list.

The report assesses the alignment of six Asian development finance institutions with the Paris Agreement. Some are shifting away from fossil fuels. The ADB (Asian Development Bank) has excluded development finance for oil exploration and has not financed a coal project since 2013, while the AIIB (Asian Infrastructure Investment Bank) has stated it has no coal projects in its direct finance pipeline. The World Bank has excluded all upstream oil and gas financing.

In contrast, CDB's policies on financing fossil fuel projects remain opaque. A commitment to end all coal finance would signal the bank is taking steps to align its financing activities with President Xi Jinping's high-profile pledge that the BRI would be "open, green and clean", made at the second Belt and Road Forum in Beijing in April 2019.

CDB should also detail how its "green growth" vision will translate into operational decisions. Producing a climate-change strategy would set out how the bank's sectoral strategies will align with its core value of green growth.

CDB already accounts for emissions from projects financed by green bonds. It should extend this practice to all financing activities. The major development banks have already developed a harmonised approach to account for greenhouse gas emissions, which could be a starting point for CDB.

Lastly, CDB should integrate climate risks into lending activities and country risk analysis.

One of the key functions of development finance institutions is to mobilise private finance. CDB has been successful in this respect, for example providing long-term capital to develop the domestic solar industry. This was one of the main drivers lowering solar costs by 80% between 2009-2015.

However, the extent to which CDB has been successful in mobilising capital outside China has been more limited; in 2017, almost 98% of net loans were on the Chinese mainland. If CDB can repeat its success in mobilising capital into green industries in BRI countries, it will play a key role in driving the zero-carbon and resilient transition.
From our partner chinadialogue.net
Oil-Rich Azerbaijan Takes Lead in Green Economy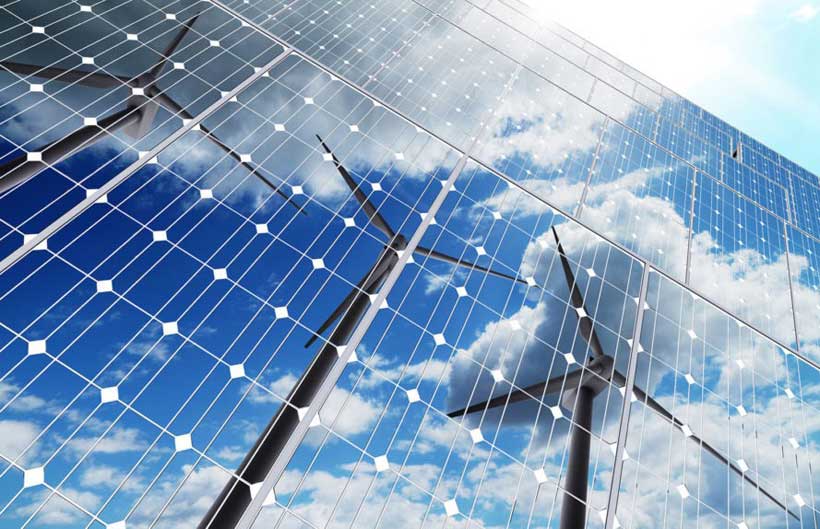 Now that the heat and dust of Azerbaijan's parliamentary election on February 9thhas settled, a new generation of administrators are focusing on accelerating the pace of reforms under President Ilham Aliyev, who has ambitious plans to further modernise its economy and diversify its energy sources.
Oil and gas account for about 95 percent of Azerbaijan's exports and 75 percent of government revenue, with the hydrocarbon sector alone generating about 40 percent of the country's economic activity. Apart from providing oil to Europe, Azerbaijan successfully completed the Trans-Anatolian Natural Gas Pipeline (TANAP) with Turkey in November 2019 to transfer Azerbaijani gas to Europe.
Yet, with an eye on the future, the country has also begun to take huge strides in renewable energy. Solar and wind power projects have been installed, with their share in total electricity generation already reaching 17 percent. By 2030, this figure is expected to hit 30 percent.
Solar power plants currently operate in Gobustan and Samukh, as well as in the Pirallahi, Surahani and Sahil settlements in Baku.
The potential of renewable energy sources in Azerbaijan is over 25,300 megawatts, which allows generating 62.8 billion kilowatt-hours of electricity per year. Most of this potential comes from solar energy, which is estimated at 5,000 megawatts. Wind energy accounts for 4,500 megawatts, biomass is estimated at 1,500 megawatts, and geothermal energy at 800 megawatts.
President Aliyev has supported the drive for renewable energy. He signed a decree in 2019 to establish a commission for implementing and coordinating test projects for the construction of solar and wind power plants.
Azerbaijan's focus on renewable energy has drawn interest from its European partners, with leading French companies seeking to invest in the country's solar and wind electricity generation.
Azerbaijan is France's main economic and trade partner in the South Caucasus. According to French ambassador Zacharie Gross, "the French Development Agency is ready to invest in Azerbaijan's green projects, such as solid waste management. This would allow using new cleaner technologies to reduce solid waste. This is beneficial for the environment and the local population."
"I believe that one of the areas that have greatest development potential is urban services sector. An improved water distribution system can reduce the amount of water consumed, improve its quality, and also solve the problem of flood waters in winter," the French ambassador added.
Azerbaijan is currently a low emitter of greenhouse gases that contribute to climate change. According to the European Commission, the country released 34.7 million tons of CO2 into the atmosphere in 2018, i.e. just 3.5 tons per capita. This is lower than the norm adopted by the world: 4.9 tons.
In contrast, in 2018 Kazakhstan generated 309.2 million tons of CO2, Ukraine generated 196.8 million tons,Uzbekistan101.8 million tons, and Belarus 64.2 million tons.
And the amount of carbon dioxide emitted by Azerbaijan has been consistently falling. In 1990, Azerbaijan emitted 73.3 million tons, but in 2018 this had dropped to 34.7 million tons. By 2030 the country plans to reduce its annual greenhouse gases emissions by a further 35 percent.
Measures taken by the government include the early introduction of Euro-4 fuel standards in Azerbaijan, with A-5 standards to be introduced from 2021. An increasing number of electric buses and taxis are now transporting passengers in the main cities.
Another key step is the clean-up of the environmental degradation caused by over 150 years of oil production. Azerbaijan's state oil company SOCAR is helping to recover oil-contaminated lands in Absheron Peninsula, particularly in the once critically contaminated area around Boyukshor Lake. This involves the removal of millions of cubic metres of soil contaminated with oil.
Azerbaijan is also reducing the amount of gas it wastes in flaring. In a study funded by the European Commission, Azerbaijan ranks first among 10 countries exporting oil to the EU in the effective utilisation of associated petroleum gas.The emission of associated gases decreased by 282.5 million cubic meters from 2009 through till 2015. This is expected to fall further to 95 million cubic meters by 2022.
The government is also encouraging large-scale greening of the land. In December 2019, a mass tree-planting campaign was initiated by First Vice President Mehriban Aliyeva to celebrate the 650thanniversary of famous Azerbaijani poet Imadeddin Nasimi. 650,000 trees were planted nationwide, including 12,000 seedlings that were delivered by ship to Chilov Island.
A 2018 survey, carried out in cooperation with Turkish specialists, found that forest area is 1.2 million square meters in Azerbaijan, i.e. 11.4 percent of the total area of ​​the country.A new requirement was introduced last year to halt deforestation and to reduce the negative impact of business projects on the environment.
For a country with the 20th largest oil reserves in the world, Azerbaijan could well have chosen to stick to a hydrocarbon future. But it has instead dared to think beyond oil and gas in its energy, transportation, economy and environment. The country is setting a template that should inspire other large oil producers to emulate.
China-US: How Long Will the Phase One Agreement Hold?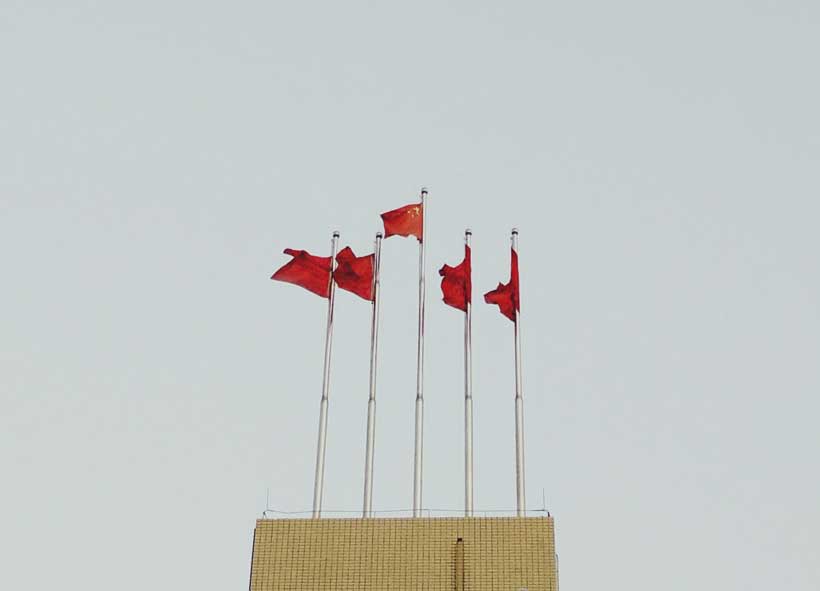 Although the recently signed Phase One agreement between the US and China has put a halt to the ongoing trade war between the two global economic superpowers, it cannot be viewed as a long-term solution. At its best, it is a temporary truce. The language of the eighty-six page document, including its ambiguities and the unrealistic promises upon which the entire agreement is based, suggests that it is based on two unreconcilable compromises between the two parties.
Some of the main highlights of the deal include: China must give an action plan on "strengthening intellectual property protection" and it must reduce the pressure on international companies for "technology transfer." China has promised to increase the purchase of goods and services from US by $200 Billion over two years. Other key points include easy access to Chinese markets. The 15th December tariffs of $160 Billion have been delayed in December 2019. Tariff rates on $120 bn of goods (imposed on September 01, 2019) have been reduced from 15 to 7 percent although tariffs of $250 Billion at a rate of 25 percent will remain.
The 86 page document, when analyzed, displays an ambiguity in its language, as well as the absence of any enforcement plan and dispute settlement process. Therefore, whenever an issue might arise (and it will) there is a likelihood the deal may implode. For instance, whilst mentioning enforcement of payment of penalties and other fines, the word "expeditious" remains unclear. What is the time period and how will enforcement be accomplished? At another point, while referring to China to send a case for criminal enforcement the word "reasonable suspicion" which can be based on "articulable facts" makes it very abstract. Chad Brown, a trade expert in an article for Business Insider, says that there is no specific way mentioned in the document to penalize the party who violates any provision. Moreover, there is no body (like WTO) that will take decisions but is rather left to the USTR and discussions with Chinese counterparts – a recipe for confusion.
Then there are the promises. But we have to consider different variables. But if it turns out that China carries out its promise to buy crude oil, LNG and coal, the global commodity markets will feel the heat – in a negative way. Under the agreement China will buy an additional $52 bn of energy products in the span of coming two years- 418.5 Billion in 2018 and $33.9 in 2021. This year China will have to buy about $27 Billion energy purchases from U.S. To put this in context, China imported 14 million barrels of oil in November 2018 which is its highest ever. Assuming that China buys the same amount for 12 months it would yield only $9 to $10 billion in revenue! In a similar calculation for coal and LNG, Clyde Russell, in an article for Reuters, concludes that in order to fulfill the above target (of $27 Billion) China would have to double the amount of these imports from US!
Moreover, the Phase One agreement has a snapback clause which implies that upon quarterly reviews if the Chinese side isn't holding true to their promises the agreement can become null and void.
Even if China fulfills its promise, the purpose wouldn't be served: the US. deficit won't reduce significantly. The US trade deficit with China for the first 10 months of 2019 was $294 Billion – in other words, roughly 40 percent of the country's total trade gap. However, for the same period, Chinese sold goods more than four times that amount (or about $382 bn). China will need to half its exports to the U.S. for a "meaningful" drop in the deficit – something that seems highly unlikely.
Also, the US might even end up more dependent on China. Increased demand for US oil will spike its prices and might trigger other suppliers of China to increase their output in order to fight for the market share. The global energy and commodity markets could face disruption. Similarly, Brazil and other countries, beneficiaries of this trade war, can decrease soy bean prices in order to retain their market share, giving farmers in the US a tough time.
As the U.S. Treasury Secretary, Steven Mnuchin, said that tariffs can remain in place even after a Phase Two agreement, we, therefore, have to be patient and observe the trajectory of Phase One trade agreement carefully. Chinese promise of $200 bn purchases, the lack of a proper dispute resolution mechanism and technical loopholes in language puts the future of the agreement in doubt.
Both sides are keeping some cards in their deck; we have yet to witness the end of this trade-war saga.