How to measure blockchain's value in four steps
To help organizations identify the value of blockchain technology and build a corresponding business case, the World Economic Forum, the International Organization for Public-Private Cooperation, has released the Blockchain Value Framework as part of the white paper, Building Value with Blockchain Technology: How to Evaluate Blockchain's Benefits.
Co-designed with Accenture, the Blockchain Value Framework is the second in a series of white papers for organizations to better understand that blockchain technology is a tool deployed to achieve a specific purpose, not a goal in itself. This new framework provides organizations with the tools to begin measuring blockchain's value, including key questions to consider. It is the first visual roadmap of its kind and is based on a global survey of 550 individuals across 13 industries, including automotive, banking and retail, public-sector leaders, chief executive officers and an analysis of 79 blockchain projects.
"In our last paper, we stressed that blockchain deployment is not the end goal," said Sheila Warren, Head of Blockchain at the World Economic Forum. "We wanted to get beyond the hype. This new framework is for those business leaders that have figured out blockchain is the right solution for a specific problem, but don't know what to do next."
"Organizations need to make business decisions and investments with confidence and that requires proof of the value-add and an analysis of why, or why not, they should consider something new," said David Treat, Managing Director and Global Blockchain Lead at Accenture. "Through this new framework, we aim to educate businesses and challenge them to rethink their current business models, relationships between ecosystem partners, customers and their investments in technology. The path to blockchain adoption starts here with evaluating the technical and strategic priorities and aligning them with investments in innovation."
The framework starts with questions on blockchain's role and desired impact. Assessing potential pain points and areas for opportunity without thinking about the technology is essential. Next is to examine the three key dimensions of blockchain's role alongside its capabilities. The roadmap can assist organizations in moving from current-state assessment to future blockchain opportunity, and to identify where the value will be created and delivered. Cost savings, increased revenue and improved customer experience are all possible business case results.
According to the global survey conducted in conjunction with the new framework, 51% of survey respondents identified "missing out on developing new products/services" as the number one expectation if they do not invest in blockchain technology in the near future. The other two most common answers were missing out on speed/efficiency gains (23%) and missing out on cost savings (15%). The interviews highlighted the potential of the technology to simplify and optimize complete value chains through the sharing of simplified real-time data with increased efficiency. However, the paper also cautions businesses to carefully consider whether blockchain is the best solution, relative to other technologies or other digitization strategies. As noted in the Blockchain Beyond the Hype white paper, blockchain may not be a viable solution or it may not be the correct time to pursue this avenue.
In nine of the industries surveyed, the full traceability and integrity of the data were the top two potential advantages of using blockchain technology. Most of the industries surveyed could benefit from smart contracts and automation provided by blockchain. Surprisingly, few organizations selected "new business products or services" as one of the benefits. This suggests the current focus for organizations is on improving existing products and services before considering investing in new opportunities.
"We may be moving beyond the hype, but blockchain isn't going away. Central banks are experimenting with digital currencies and supply chain networks are piloting blockchain policies. We are also seeing companies like Facebook and Starbucks entering the blockchain and cryptocurrency space. This means practical use cases of the technology will become more widespread," Warren said. "A draft of the framework was further validated at a multilateral session of global leaders at the World Economic Forum Annual Meeting 2019 in Davos-Klosters."
The Covid-19 crisis is causing the biggest fall in global energy investment in history
The Covid-19 pandemic has set in motion the largest drop in global energy investment in history, with spending expected to plunge in every major sector this year – from fossil fuels to renewables and efficiency – the International Energy Agency said in a new report released today.
The unparalleled decline is staggering in both its scale and swiftness, with serious potential implications for energy security and clean energy transitions. At the start of 2020, global energy investment was on track for growth of around 2%, which would have been the largest annual rise in spending in six years. But after the Covid-19 crisis brought large swathes of the world economy to a standstill in a matter of months, global investment is now expected to plummet by 20%, or almost $400 billion, compared with last year, according to the IEA's World Energy Investment 2020 report.
"The historic plunge in global energy investment is deeply troubling for many reasons," said Dr Fatih Birol, the IEA's Executive Director. "It means lost jobs and economic opportunities today, as well as lost energy supply that we might well need tomorrow once the economy recovers. The slowdown in spending on key clean energy technologies also risks undermining the much-needed transition to more resilient and sustainable energy systems."
The World Energy Investment 2020 report's assessment of trends so far this year is based on the latest available investment data and announcements by governments and companies as of mid-May, tracking of progress on individual projects, interviews with leading industry figures and investors, and the most recent analysis from across the IEA. The estimates for 2020 then quantify the possible implications for full-year spending, based on assumptions about the duration of lockdowns and the shape of the eventual recovery.
A combination of falling demand, lower prices and a rise in cases of non-payment of bills means that energy revenues going to governments and industry are set to fall by well over $1 trillion in 2020, according to the report. Oil accounts for most of this decline as, for the first time, global consumer spending on oil is set to fall below the amount spent on electricity.
Companies with weakened balance sheets and more uncertain demand outlooks are cutting back on investment while projects are also being hampered by lockdowns and disrupted supply chains. In the longer-term, a post-crisis legacy of higher debt will present lasting risks to investment. This could be particularly detrimental to the outlook in some developing countries, where financing options and the range of investors can be more limited. New analysis in this year's report highlights that state-owned enterprises account for well over half of energy investments in developing economies.
Global investment in oil and gas is expected to fall by almost one-third in 2020. The shale industry was already under pressure, and investor confidence and access to capital has now dried up: investment in shale is anticipated to fall by 50% in 2020. At the same time, many national oil companies are now desperately short of funding. For oil markets, if investment stays at 2020 levels then this would reduce the previously-expected level of supply in 2025 by almost 9 million barrels a day, creating a clear risk of tighter markets if demand starts to move back towards its pre-crisis trajectory.
Power sector spending is on course to decrease by 10% in 2020, with worrying signals for the development of more secure and sustainable power systems. Renewables investment has been more resilient during the crisis than fossil fuels, but spending on rooftop solar installations by households and businesses has been strongly affected and final investment decisions in the first quarter of 2020 for new utility-scale wind and solar projects fell back to the levels of three years ago. An expected 9% decline in investment in electricity networks this year compounds a large fall in 2019, and spending on important sources of power system flexibility has also stalled, with investment in natural gas plants stagnating and spending on battery storage levelling off.
"Electricity grids have been a vital underpinning of the emergency response to the health crisis – and of economic and social activities that have been able to continue under lockdown," Dr Birol said. "These networks have to be resilient and smart to ward against future shocks but also to accommodate rising shares of wind and solar power. Today's investment trends are clear warning signs for future electricity security."
Energy efficiency, another central pillar of clean energy transitions, is suffering too. Estimated investment in efficiency and end-use applications is set to fall by an estimated 10-15% as vehicle sales and construction activity weaken and spending on more efficient appliances and equipment is dialled back.
The overall share of global energy spending that goes to clean energy technologies – including renewables, efficiency, nuclear and carbon capture, utilisation and storage – has been stuck at around one-third in recent years. In 2020, it will jump towards 40%, but only because fossil fuels are taking such a heavy hit. In absolute terms, it remains far below the levels that would be required to accelerate energy transitions.
"The crisis has brought lower emissions but for all the wrong reasons. If we are to achieve a lasting reduction in global emissions, then we will need to see a rapid increase in clean energy investment," said Dr Birol. "The response of policy makers – and the extent to which energy and sustainability concerns are integrated into their recovery strategies – will be critical. The IEA's upcoming World Energy Outlook Special Report on Sustainable Recovery will provide clear recommendations for how governments can quickly create jobs and spur economic activity by building cleaner and more resilient energy systems that will benefit their countries for decades to come."
The Covid-19 crisis is hurting the coal industry – with investment in coal supply set to fall by one-quarter this year – but does not pose an existential threat. Although decisions to go ahead with new coal-fired plants have come down by more than 80% since 2015, the global coal fleet continues to grow. Based on available data and announced projects, approvals of new coal plants in the first quarter of 2020, mainly in China, were running at twice the rate observed over 2019 as a whole.
More than one in six young people out of work due to COVID-19
More than one in six young people have stopped working since the onset of the COVID-19 pandemic while those who remain employed have seen their working hours cut by 23 per cent, says the International Labour Organization (ILO).

According to the ILO Monitor: COVID-19 and the world of work. 4th edition , youth are being disproportionately affected by the pandemic, and the substantial and rapid increase in youth unemployment seen since February is affecting young women more than young men.

The pandemic is inflicting a triple shock on young people. Not only is it destroying their employment, but it is also disrupting education and training, and placing major obstacles in the way of those seeking to enter the labour market or to move between jobs.
At 13.6 per cent, the youth unemployment rate in 2019 was already higher than for any other group. There were around 267 million young people not in employment, education or training (NEET) worldwide. Those 15-24 year olds who were employed were also more likely to be in forms of work that leave them vulnerable, such as low paid occupations, informal sector work, or as migrant workers.

"The COVID-19 economic crisis is hitting young people – especially women – harder and faster than any other group. If we do not take significant and immediate action to improve their situation, the legacy of the virus could be with us for decades. If their talent and energy is side-lined by a lack of opportunity or skills it will damage all our futures and make it much more difficult to re-build a better, post-COVID economy," said ILO Director-General, Guy Ryder.

The Monitor calls for urgent, large-scale and targeted policy responses to support youth, including broad-based employment/training guarantee programmes in developed countries, and employment-intensive programmes and guarantees in low- and middle-income economies.
Testing and tracing pays off
The 4th edition of the Monitor also looks at measures to create a safe environment for returning to work. It says that rigorous testing and tracing (TT) of COVID-19 infections, "is strongly related to lower labour market disruption… [and] substantially smaller social disruptions than confinement and lockdown measures."

In countries with strong testing and tracing, the average fall in working hours is reduced by as much as 50 per cent. There are three reasons for this: TT reduces reliance on strict confinement measures; promotes the public confidence and so encourages consumption and supports employment; and helps minimize operational disruption at the workplace.

In addition, testing and tracing can itself create new jobs, even if temporary, which can be targeted towards youth and other priority groups.

The Monitor highlights the importance of managing data privacy concerns. Cost is also a factor, but the benefit-to-cost ratio of TT is "highly favourable".

"Creating an employment-rich recovery that also promotes equity and sustainability means getting people and enterprises working again as soon as possible, in safe conditions," said Ryder. "Testing and tracing can be an important part of the policy package if we are to fight fear, reduce risk and get our economies and societies moving again quickly."
Loss of working hours
The Monitor also updates the estimate for the decline in working hours in the first and second quarters of 2020, compared with the fourth quarter of 2019. An estimated 4.8 per cent of working hours were lost during Q1 2020 (equivalent to approximately 135 million full-time jobs, assuming a 48-hour working week). This represents a slight upward revision of around 7 million jobs since the third edition of the Monitor. The estimated number of jobs lost in Q2 remain unchanged at 305 million.

From a regional perspective, the Americas (13.1 per cent), and Europe and Central Asia (12.9 per cent) present the largest losses in hours worked in Q2.

The Monitor reiterates its call for immediate and urgent measures to support workers and enterprises along the ILO's four-pillar strategy: stimulating the economy and employment; supporting enterprises, jobs and incomes; protecting workers in the workplace; relying on social dialogue for solutions.
The social enterprise at work: Paradox as a path forward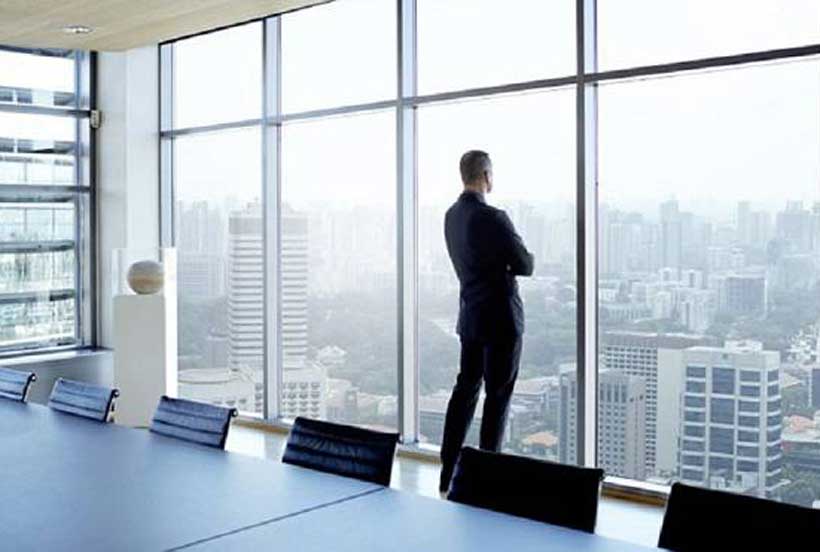 Deloitte Study: When Resilience Can Determine Organizational Survival, Only 16% of Business Leaders Expect to Significantly Increase Investment in the Continual Reinvention of the Workforce Over the Next Three Years
With COVID-19 creating urgency around workforce reinvention, it's clear that while organizations have doubled down on investments in technology over the past decade, many have significantly underinvested in how humans could adapt to and embrace new ways of working.
Only 17% of respondents are making significant investments in reskilling to support their AI strategy with only 12% using AI primarily to replace workers;
At a time when workforce shifts are happening at warp speed, only 1 in 10 respondents are producing workforce insights in real time;
Just 27% of respondents have clear policies and practices to manage the ethical challenges resulting from the future of work despite 85% of respondents saying the future of work raises ethical challenges;
Three-quarters of leaders are expecting to source new skills and capabilities through reskilling, but only 45% are rewarding workers for the development of new skills; and
Only 45% of respondents are prepared or very prepared to take advantage of the alternative workforce to access key capabilities despite gig workers being likely to comprise 43% of the U.S. workforce this year according to the Bureau of Labor Statistics.
The need for a human focus has catapulted well-being and belonging into top concerns for organizations as the No. 1 and 2 trends, respectively, this year.
Twenty-six percent of respondents are not confident in HR's ability to step-up and lead effectively, providing HR with the opportunity to demonstrate their strength to help organizations navigate the new normal created by the COVID-19 crisis.
Why it matters to business leaders
With the onset of COVID-19, organizations have had to take immediate actions in reaction to the pandemic, such as the shift to remote and virtual work, the implementation of new ways of working and redirecting the workforce on critical activities. Now organizations should be thinking about how to sustain these actions by embedding them into their organizational culture and DNA.
In its 10th annual 2020 Global Human Capital Trends report, "The social enterprise at work: Paradox as a path forward," Deloitte examines ways to create that level of sustainability by finding the intersection between humans and technology and defining the core attributes that need to be embedded in the organization to create and sustain that integration. Having surveyed approximately 55,000 business leaders over 10 years, this is the largest longitudinal study of its kind.
Social enterprise at work and bringing purpose to the forefront
In just a few short years, the concept of the social enterprise has evolved from an intriguing new concept into a concrete business reality. This year's report focuses on how the social enterprise can find the integration between technology and humanity at a time when humanity is in the spotlight as a result of the COVID-19 pandemic. This integration will enable lasting value and provide workers with an increased sense of belonging and well-being. In fact, almost half of this year's respondents categorized their organization's purpose as broadening extensively to include all stakeholders, including the communities they serve and society at large.
Based on our research, the three characteristics that need to be embedded into a social enterprise's DNA to help them prepare for the future are: purpose (deepening the mission and values connection amongst teams, individuals and the work itself), potential (tapping into workers' capability to contribute in new ways) and perspective (making bold decisions at a time of persistent change). Each requires significant shifts in workforce strategies and programs, but offers a clear path that organizations can follow to enable them to recover and thrive.
Worker well-being as an organizational responsibility through belonging
Although historically organizations were only responsible for workers' safety, today nearly all respondents—96%—say that well-being is an organizational responsibility. Though 80% of respondents identified well-being as an important or very important priority for their organization's success, 61% are not measuring the impact of well-being on organizational performance.
Well-being extends beyond physical health to employees feeling a sense of purpose and belonging. When asked how creating a sense of belonging supports organizational performance, 63% answered that it does so by enhancing alignment between individual and organizational objectives. Twenty-eight percent of respondents said that feeling aligned to the organization's purpose, mission and values, and being valued for their individual contributions, are the most impactful ways to help ensure a sense of belonging.

Finding potential through the convergence of humans and technology
With the rapid integration of artificial intelligence (AI), workers are facing new realities of how they can work together with technology to bring out the best in one another. This year's report found that only 12% of respondents said their organizations are primarily using AI to replace workers, while 60% said their organization was using AI to assist, rather than to replace, workers. Furthermore, 66% of respondents believed that the number of jobs would either stay the same or increase as a result of AI's use in the next three years.

Building off last year's chapter on "superjobs," the concept of "superteams" combines people and machines, leveraging their complementary capabilities to help solve problems, gain insights, and create value—addressing a renewed sense of potential and creating new possibilities for the future.

Beyond reskilling and investing in resilience
With the "half-life" of technical skills decreasing, the use of forward-looking workforce metrics is critical for boards and investors to gain insights into the reskilling of workers. Yet organizations are least likely to collect workforce metrics in several critical areas, including the "status of reskilling," with only 14% of respondents collecting analytics in this area. Organizations recognize that reskilling is important, with 53% of respondents saying between half and all of their workforce will need to change their skills and capabilities in the next three years. Yet, only 16% of business leaders expect to make a significant investment increase in the continual reinvention of the workforce over the next three years. With technical skills becoming outdated so quickly, organizations should be investing in longer lasting capabilities like creativity, collaboration, critical thinking and emotional intelligence that can keep their workforce relevant.
Although organizations are trying a variety of strategies to future proof their workforce, 68% of respondents report their organizations are currently making only moderate investments in reskilling or no investment at all. Thirty-two percent of respondents identified lack of investment as the greatest barrier to workforce development in their organization, with only 17% of respondents expressing confidence "to a great extent" that their organizations can anticipate the skills their organizations will need in three years.
Leaders must initiate and lead the dialogue around tech-related ethical concerns and the alternative workforce
A wide majority (85%) of respondents believe there are ethical concerns related to the future of work, including the maintenance of privacy, control of workers' data, and the treatment of alternative workers. Twenty-seven percent of respondents say their organizations have clear policies and leaders in place to manage ethics in the context of the future of work, though 73% of respondents are either not addressing it, starting to develop their approach, or dealing with it on an ad hoc basis.
Organizations may be failing to recognize the importance of alternative workers, even as this workforce segment rapidly grows. For example, just 21% of organizations say their well-being strategy includes alternative workers. Looking ahead at the next decade, 80% of respondents rated "the radical shift in work, careers, and jobs due to AI and new employment models," as important or very important. However, only 45% said they are prepared or very prepared for this shift—the lowest preparedness score for any of the issues surveyed as emerging challenges in the next 10 years. The ability to effectively tap into the alternative workforce can help organizations access scarce capabilities in rapidly changing work and job markets.
Closing the generational gaps through purpose
Age and career progression can no longer be seen on a linear path in the age of the "perennial." With five distinct generations in the workplace, jobs have become more dynamic and complex than ever before. Leaders are taking notice: more than half of this year's survey respondents (52%) report they consider generational differences to some or to a great extent when designing and delivering workforce programs. However, only 6% of respondents strongly agree their leaders are equipped to lead a multi-generational workforce effectively.
This year's report revealed that respondents believe some generational gaps will become less pronounced in the next three years (views on work/life flexibility, expectations of loyalty/job security, and expectations of advancement), while others will become more pronounced (degree of technology-savvy, agility to shift roles, expectations of social impact).