Ursula von der Leyen presents her vision to MEPs
In a debate with MEPs, Ursula von der Leyen outlined her vision as Commission President. MEPs will vote on her nomination, held by secret paper ballot, at 18.00.
Ursula von der Leyen outlined her political priorities, if elected as Commission President, to MEPs in Strasbourg this morning.
Here is a selection of the topics she mentioned during her speech.
Having identified the collective need for "a healthy planet as our greatest challenge and responsibility", Ms von der Leyen proposed bolder emissions targets, with a reduction of 50% to 55% by 2030 and committed to submit a plan for a "Green Deal for Europe" and a European Climate Law within her first 100 days in office. She also announced plans for sustainable European investment (also through the partial conversion of EIB funds into a "climate bank") to provide €1 trillion in investments within a decade.
Ms von der Leyen also stressed that the EU must establish an economy that serves the people. In order for this to happen however, "everyone needs to share the burden" – including those tech giants that conduct their business (and should continue to do so) in Europe, yet do not repay the people of Europe for their access to EU human and social capital.
Reiterating her commitment for a gender-balanced College of Commissioners during her term, she also highlighted that violence against women has to be tackled decisively; she would therefore seek to define violence against women as a crime in the European treaties, in parallel to completing the EU's accession to the Istanbul Convention.
Ms von der Leyen declared her commitment to rule of law as a European value, announcing that she intends to establish an EU-wide monitoring mechanism in parallel to existing measures. She emphasised that these European values also include a duty to save lives at sea and should translate into a humane border policy. She stated her support for a "new pact on migration & asylum" and Dublin Regulation reform, adding that she intends to ensure that Frontex border guards number 10,000 not by 2027, but by 2024, and that all countries should shoulder their fair share of the burden based on the principle of European solidarity.
On the matter of European democracy, Ms von der Leyen announced a two-year Conference for Europe as of 2020, in which citizens will take a leading and active role. She also emphasised the need for the Spitzenkandidaten system to be strengthened and that transnational lists should be reconsidered in future European elections. She also declared her full support for a right of initiative for the European Parliament, committing to put forward a legislative proposal in response to every resolution that is passed with a majority of Parliament's constituent members.
Reactions from political groups
Manfred Weber (EPP, DE) confirmed his group's support for Ms von der Leyen. "We stand for a Europe that is fair, modern and innovative, secure, open-minded and ecological. We will implement these pledges together with her." He welcomed her proposals for a right of initiative for the EP and to improve the lead candidate process, saying, "Backroom deals must be a thing of the past."
Iratxe García Pérez (S&D, ES) complained that "European democracy is progressing way too slowly" and underlined that Ms von der Leyen must give further details on how she plans to respond to citizens' demands, and particularly youth, before the S&D decides whether or not to back her. Support for sustainable growth, stronger action to fight poverty, and a binding strategy for gender equality are essential, García added.
Dacian Cioloș (Renew, RO) said, "We can no longer disappoint the millions of Europeans who said YES to Europe. They expect the EU to defend the rule of law without hesitation". His group is ready to support her, with one goal: the renewal of Europe. "But, above all, we expect from you real pro-European leadership. Europe is not an administration, but a political ambition", he said.
Philippe Lamberts (Greens/EFA, BE) said that his group was not ready to hand over the helm of the European Union to Ursula von der Leyen at a time when ''our common house is burning, the climate is deteriorating, there are ever deeper inequalities and a backlash in fundamental freedoms and the rule of law". However, if elected, his group was ready to provide its support "whenever the proposals would be up to the existential challenges we face".
Jörg Meuthen (ID, DE) announced that his group will vote against her, stating that she is unfit for the job and that she had no convincing vision for Europe. He criticised her for promising too many different, contradictory things to groups in order to secure support, e.g. regarding the rule of law or migration.
Raffaele Fitto (ECR, IT) asked Ursula von der Leyen to clarify her position on "the mechanism on the rule of law, on which we are at odds" with the policy pursued so far by the Commission. Regarding the fight against climate change, he said he was "happy for proposals such as the transition fund and the bank for sustainable investments, but we discuss increasingly ambitious targets, without saying how to achieve them".
Martin Schirdewan (GUE/NGL, DE) said that his group will not vote for Ms von der Leyen. Voters expected a lead candidate as Commission President, he claimed, not a Minister of Defence, which is a signal "for the continued militarisation and isolation of the EU." He called for austerity policies to end and for investment in social security, education, healthcare and fighting climate change.
African nations leading the way on 'food systems transformation'
African countries are at the vanguard of a vital transformation of food systems to simultaneously address food security, nutrition, social and environmental protection – all while boosting resilience – said the UN chief on Thursday.
António Guterres was addressing the start of a high-level policy dialogue at UN Headquarters in New York, part of the Africa Dialogue Series 2022, convened to strengthen resilience in food supplies across the continent, at a time when "decades of progress on hunger are being reversed."
Deep connections
He said for too long, nutrition, food security, conflicts, climate change, ecosystems and health have been treated as separate concerns, "but these global challenges are deeply interconnected. Conflict creates hunger. The climate crisis amplifies conflict", and systemic problems are just getting worse.
He noted that after more than a decade of improvements, one in five Africans were undernourished in 2020, while 61 million African children are affected by stunting. Women and girls bear the brunt, and when food is scarce, "they are often the last to eat; and the first to be taken out of school and forced into work or marriage."
Mr. Guterres said that UN humanitarians and partners were doing their utmost to meet Africa's needs amidst crisis, but aid "cannot compete with the systemic drivers of hunger."
Other "external shocks" were exacerbating the situation, such as an uneven recovery from the pandemic and the war in Ukraine, with African countries among the most heavily impacted by grain shortages and rising debt.
Climate crisis frontline
Building resilience also requires addressing the climate crisis.
"African farmers are on the frontlines of our warming planet, from rising temperatures to droughts and floods," he said.
"Africa needs a massive boost in technical and financial support to adapt to the impact of the climate emergency and provide renewable electricity across the continent."
He added that developed countries must deliver on their $100 billion climate finance commitment to developing countries, with the help of international financial institutions, so African countries, in particular, can invest in a strong recovery from the COVID-19 pandemic, on the tide of renewable energy.
Food systems, said the Secretary-General, "connect all these challenges", as highlighted at last September's UN Food Systems Summit.
"Many African Member States led the call for fundamental change, through inclusive transformation pathways, which aim to address – simultaneously – food security, nutrition, social protection, environmental conservation and resilience to shocks."
He welcomed the African Union (AU) decision to designate 2022 as the Year of Nutrition – a pledge to act on the strong commitments made at the Summit.
Collective expertise
"Through national, regional and global cooperation, we must build on lessons learned and harness collective expertise. Together, we must deliver on these pathways", Mr. Guterres added.
"The international community must rise to the occasion", he declared, adding that scaling back support when demand is at an all-time high, was "not an option."
Official Development Assistance, or ODA, based on a percentage of available public funds, is more necessary than ever, he said.
"I urge all countries to demonstrate solidarity, invest in resilience, and prevent the current crisis from escalating further."
The UN chief said that during his recent visit to Senegal, Niger, and Nigeria, he had been inspired by the resilience and determination of the people he met.
"Women and young people in particular were committed to lasting, sustainable solutions that enable them to live in peace with their neighbours and with nature."
"If we work together, if we put people and planet before profit, we can transform food systems, deliver on the Sustainable Development Goals (SDGs) and leave no one behind."
The ambitious goals, he concluded, of ending hunger and malnutrition by the fast-approaching 2030 deadline, were realistic, and achievable.
"The United Nations stands by your side, every step of the way." 
UNICEF urges leaders to keep schools safe following deadly Texas shooting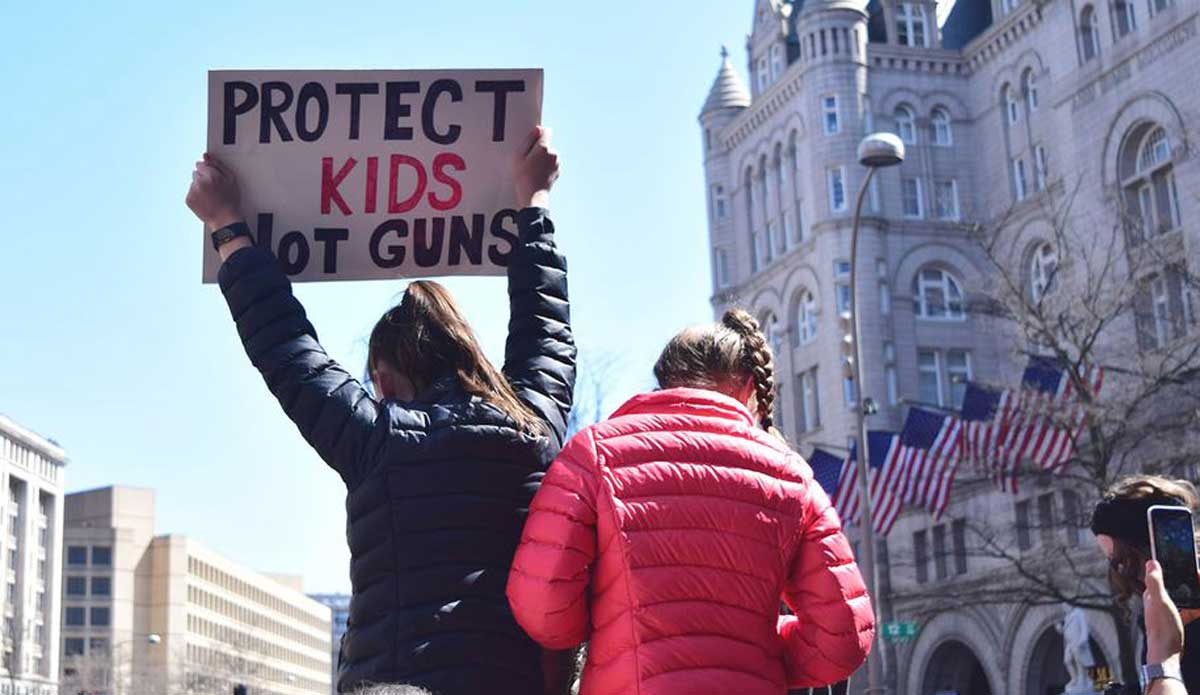 Governments must take greater action to ensure school remains a safe place for boys and girls, the head of the UN children's agency, UNICEF, said on Wednesday, following the latest deadly school shooting in the United States.
At least 19 children and two teachers were killed on Tuesday when 18-year-old gunman Salvador Ramos opened fire at Robb Elementary School in the small city of Uvalde, Texas, located near the border with Mexico.
How many more?
Catherine Russell, UNICEF's Executive Director, said there have already been "horrific attacks" this year on schools in Afghanistan, Ukraine, the US, West Africa and beyond.
"Tragedy after tragedy, shooting after shooting, young life after young life: how many more children will die before government leaders act to keep children and their schools safe? Because until they do, these horrors will continue," she said in a statement.
Ms. Russell emphasized that outside of their homes, school is the one place where children should feel safest.
She noted that in addition to the lives lost, "many more children, teachers and school staff who witnessed the carnage will bear the emotional and psychological scars for the rest of their lives."
Shock and sadness
UN Secretary-General António Guterres was deeply shocked and saddened by "the heinous mass shooting", saying it was particularly heart-wrenching that most of the victims are children.
Mr. Guterres has extended his heartfelt condolences to the families and loved ones of the victims and to the entire community, his Spokesperson said in a statement issued on Tuesday.
UN Deputy Secretary-General Amina Mohammed expressed her outrage in a post on Twitter.
"When children go to school, they should only be concerned about learning," she wrote. "Children should not go to school fearing for their lives!"
Ms. Mohammed said her heartfelt prayers are with the families, classmates and teachers who are mourning this "devastating loss".
Zimbabwean peacekeeper selected as UN Military Gender Advocate of the Year 2021 Award
A Zimbabwean peacekeeper who recently completed her assignment with the UN Mission in South Sudan, will receive the 2021 United Nations Military Gender Advocate of the Year Award.
Military Observer Major Winnet Zharare, 39, served in Bentiu, South Sudan in 2021-2022, and will receive the award from the Secretary-General António Guterres during a ceremony marking the International Day of UN Peacekeepers on Thursday, 26 May 2022.
Created in 2016, the United Nations "Military Gender Advocate of the Year Award" recognizes the dedication and efforts of an individual military peacekeeper in promoting the principles of UN Security Resolution 1325 on Women, Peace and Security, as nominated by Heads and Force Commanders of UN peace operations.
Secretary-General António Guterres commended Major Winnet for her award. "Major Zharare is a role model and a trailblazer. Through her service, she has demonstrated the invaluable role that women play in building trust, advocating for change and forging peace," he said. "Her example shows how we will all gain with more women at the decision-making table and gender parity in peace operations," Mr. Guterres added.
Major Zharare expressed her gratitude and pride in receiving the award which, she said, "motivated [her] to maintain [her] course towards gender equality."
"My parents gave us equal opportunities with my brothers, so I believe that equal opportunities should be given to both men and women in all aspects of life," she added.
Major Winnet Zharare deployed to UNMISS in November 2020. Throughout her 17-month-long service, she advocated for gender parity and women's participation, within her own ranks, among local military counterparts, and in host communities.
As the Chief Military Information Officer in UNMISS' Bentiu field office, she helped ensure that patrols included both women and men to improve protection efforts as well as build trust between host communities and the Mission. Her efforts also contributed to an increase in gender-aggregated data so that issues raised by local women and girls would gain appropriate attention.
Advocating for gender parity and womens' participation in an environment where they are traditionally excluded from decision-making, she encouraged local civilian and military authorities and community representatives to involve both men and women in meetings with the UN. Her diligence and diplomatic skills quickly gained her the trust of local military commanders who would systematically reach out to her on issues pertaining to women's protection and rights. During her patrols and numerous community engagement initiatives, Major Zharare also successfully encouraged men and women to work together in farming and in the construction of dikes around Bentiu town to alleviate food shortages and prevent further displacement.
Major Zharare is the first Zimbabwean peacekeeper to receive this prestigious award.