Ecology and productivity in today's China
As a political decision maker, the Chinese Minister of Natural Resources, Lu Hao, is at the centre of a great transformation of today's China.
Former Governor of Heilongjiang from 2013 to 2018, he was also First secretary of the Communist Youth League and later vice-mayor of Beijing.
He is also a full member of the Central Committee of the Communist Party of China (CPC), although he was born only in 1967, in Shanghai or probably in Xi'an.
The effective political systems favour and foster the careers of the best young people.
As President Xi Jinping has often pointed out, this is the right time for a comprehensive and in-depth ecological analysis of Chinese development.
Once the economic development of a country that initially hosted the "second processing activities" of global economy was over, China is now getting ready to be a large global economy, an advanced economy having no obligations towards "old" technologies and markets – hence also fully ecological.
Since the 18thCPC Congress, President Xi Jinping has been vigorously supporting the idea of a fully Chinese "ecological civilization" and certainly the choice of Lu Hao as Minister of Natural Resources goes in this direction.
As both President Xi and Minister Lu Hao underline, now also soil erosion has become a very severe phenomenon in China.
Currently the annual soil erosion of both agricultural and non-agricultural land totals approximately 5 billion tons.
The area currently down to agriculture in China is worth about a third of the available land.
The desertification area is now equal to 2,622,000 square kilometres, i.e. 27.3% of all the land surface available.
Despite the many efforts made to reverse this trend – and not only recently -currently China is the country with the lowest per capita share of forests in the world.
Pollution is still heavy, especially in the case of water, but President Xi (and Minister Lu Hao) have quickly got to work.
President Xi Jinping stated: "Clean waters and green mountains are as valuable as mountains of gold and silver".
The President not only wants a high GDP, but above all a strong and stable "green" GDP.
The First World markets pollute the Second but, above all, the Third World – and today China is not Third World for anyone.
Being subject to pollution is like being subject to foreign powers.
Hence President Hi Jinping's fundamental idea is that protecting the environment and increasing productivity are mutually reinforcing goals.
Just like Minister Lu Hao, President Xi Jinping believes that there is a scientific and rational connection between environmental protection and economic development and that the purpose of the CPC action is to enhance the people's quality of life and their happiness index.
Hence President Xi Jinping's fundamental idea is to strictly follow the scientific and technological criteria, by increasing the use of natural resources and – precisely for this reason – also developing the blue economy, while respecting the objective laws of nature and, hence, also the laws of socialist and rational economic development.
At the 18th CPC Congress, President Xi Jinping – and certainly also Minister Lu Hao – spoke of building a "beautiful China".
As written in the documents of the 18th CPC Congress, "To meet the people's desire for a better life is our mission" – hence President Xi Jinping (and Minister Lu Hao) maintain that "building an ecological society and civilization, which is connected to the people's well-being, is our goal and the true future for the Chinese nation".
President Xi Jinping's policy line is – first and foremost – to "first protect, then scientifically demarcate the use and protection of nature, and later adhere to the red line of environmental and ecological protection".
Here the primary concept is "protection first".
The old industrialist and productivist criterion, whereby "merely keeping pollution under control" is enough, is now meaningless.
Therefore, whoever is in charge of the area where pollution has occurred must be considered – to all intents and purposes – liable both legally and practically.
We know that every year at least eight million tons of plastic are thrown into the oceans, and over half of this quantity comes from five Asian countries: China, Indonesia, the Philippines, Thailand and Vietnam.
This problem can be slowly solved with better collection, wider information and what President Xi Jinping precisely calls "ecological civilization".
Furthermore, as early as 2017 China has begun its "action against air pollution, with the closure of over 150 coal-fired steel factories to reduce particulate matter in the air by at least 15% a year.
Again as from 2017, China has already achieved the 2020 target for the use of solar energy, with the even more ambitious goal of soon reaching the production level of 213 GW, five times higher than the current US annual production.
Considering the current technology data, it is like covering – only with solar panels – a surface larger than the Greater London area, namely 1,500 square kilometres.
Furthermore, also thanks to Minister Lu Hao's action, in 2019 China rose from the 41stto the 33rd place in the world list of nations that are actively involved in climate change.
A great leap forward, although the greenhouse gas emissions increased in China both in 2017 and in 2019.
China, however, can currently meet the Paris Agreement criteria by stopping its greenhouse gas emissions within 2030, but only by increasing its renewable energy production by 20% and by using greater nuclear energy sources – a policy of which little is still said in the silly West.
Hence tripling the share of non-fossil fuels by the end of 2030 and establish a full market for Chinese emission trading.
If – as is very likely thanks to President Xi Jinping and Minister Lu Hao – China manages to do so, the global project to reduce the global temperature increase to "much less" than two degrees Celsius will be successful.
China is therefore fundamental for the ecology of the whole planet.
Moreover, China plans to increase the area of forests absorbing carbon dioxide by 45,000 square kilometres and it is slowly succeeding in reaching this goal, also thanks to the organization of natural parks, considering that China currently has over 12,000 perfectly organized natural parks and reserves.
There is a public health problem adding to the challenges outlined so far.
In China about 2.8 million children -mainly newborn babies – die due to pollution-related problems.
If we do not want to change the balance between generations – and certainly President Xi Jinping and Minsiter Lu Hao are very careful not to do so – the pollution issue becomes pivotal.
Just think about the retirement, employment and demographic transition between generations, with a burden of newborns' deaths equal to 2.8 million a year.
The Chinese Climate and Ecological Policy System introduced in 2017, which Minister Lu Hao is greatly expanding, also provides for the careful monitoring of over 1,700 energy-producing companies and for the further final control of over three billion tons of greenhouse gases.
The size of China is still an outstanding issue and has led the country to have – in spite of everything – as many as 10 billion tons of CO2 released into the environment – about a quarter of the world total amount.
In any case, however, they are less than 23% compared to the Chinese CO2 production in the previous year.
As to water pollution, the State will spend as much as 30 billion for "cleaning" and purifying springs and water flows.
China will also improve its basic price system, with a view to fostering environmental protection and rural areas – a policy for the total cleaning of urban water and major springs, organized by Minister Lu Hao and supported by President Xi Jinping.
The first goal is to purify urban waste water, the major source of stable pollution of springs. Then China plans to "ecologizing" the Yangtze River and Lake Bohai, two other water flows that affect China's whole rural and urban water system.
The project, however, will be completed and the cleaning of the big rivers and major water basins and reservoirs will go ahead.
There is a project to reduce the use of industrial water by 23% within 2020, when the first large national share of renewable energy will be massively used in China.
The law on the "prevention of soil and water pollution" entered into force on January 1, 2019, but it also provides for the census-taking of all Chinese land – to be carried out every ten years – as well as the establishment of monitoring stations everywhere – with data that can be spread at every level – and also the checking of toxic and noxious substances in soils and waters, with data that must become public – at least partially. It finally provides for the creation of funds for cleaning land and water, which every local and regional authority must envisage in the budget.
"Rehabilitation systems" for polluting agricultural or industrial companies are planned.
With specific reference to the desalination of sea water for industrial and human use, it should immediately be noted that China is one of the 13 countries with the lowest water availability in the world.
Moreover, most water resources are concentrated in the South, while Northern and Western regions tend to suffer from drought.
As President Xi Jinping and Minister Lu Hao point out, population growth, mass urbanization, climate change and gradual reduction of water reserves are all conditions that make the water issue crucial for continuing China's economic development.
In addition to reorganizing national water reserves – as can be seen in projects such as the Diversion of Northern Waters – water is never really sufficient and, hence, the other fundamental issue of President Xi Jinping's and Minister Lu Hao's water scheme is desalination and the recycling-purification of waste water.
Here the real problem is desalination, considering that 43% of the Chinese population lives in the 11 coastal provinces, which anyway account for 13.7% of the Chinese territory.
In coastal areas, however, the water supply is even lower than the national average.
Nevertheless, coastal areas account for over 65% of China's national GDP.
However, the water resources of China's coastal areas are only about 28% of the total national ones.
Hence desalination is a solution.
Currently over 150 countries use this system.
Moreover, China's desalination project has lasted for at least 60 years.
Currently, however, after a series of regional and sectoral attempts, a real desalination industry has developed in the Hebei Province, as early as the first project in Datang Wangtang in 2005.
The specific membrane technology is already well- developed, but also microfiltration is available – with a national production exceeding 10,000 square metres per day for each of the approximately 150 plants, but with additional 71 sea desalination plants, operating at a reduced pace, and with 35% of the total water resources used for people's personal use.
Only 35% of water resources, however, is used for energy production and for other industrial uses, including paper and metal production.
The desalination plants are mainly located in four regions, namely Zhejiang, Shandong, Liaoning and Hainan.
The main technologies are Reverse Osmosis (RO) with UF (Ultra Filtration) membranes and Multi-Effect Distillation (MED), which is thermal desalination.
In China, 120 are RO plants and 7 are the largest ones with MED technology.
With regard to soil protection, it has been ascertained that 402 industrial sites and 1,401 agricultural areas record a high concentration of heavy metals.
36% of agricultural areas and 28% of industrial sites are contaminated.
China defined the regulations carefully and made them even stricter in 2016, but the final regulatory framework was designed in August 2018.
As already seen, the criterion used is prevention.
The relevant authorities must therefore evaluate each project ecologically, before its implementation.
The law lays down each party's responsibility, with a sequence of obligations no one can escape.
However, the real problem in China is the relationship between arable land and urban areas.
New buildings have reduced the area down to agriculture by almost 60% compared to 1990.
2.47 million hectares – equivalent to the surface of the US State of Vermont – were reclaimed on the basis of the new legislation on the rebalancing between agricultural land and housing areas.
Nevertheless, only 37% of the land reclaimed on the basis of this legislation is reused for agricultural purposes, while 44% remains merely unploughed land and 19% becomes forests.
Moreover, the climate and bio-chemical change of soils is often at the basis of China's great internal migrations, which are a further structural distortion of an already anomalous – and now stable-concentration of people from internal towards coastal areas.
According to the 2016 data, the Four Modernizations and the subsequent reforms pushed over 200 million migrants to the Chinese coasts.
In the future, however, the real core of the issue for China will be harvesting electric power from the dynamics of ocean wave movements.
Many energy market analysts believe that the market for this type of electricity will increase by 10.25% a year until 2023.
The market is expanding especially in Europe, which was the first continent to develop this technology, but now the idea has spread to the United States, Australia and, above all,China.
Currently there is a device available for harnessing the power of ocean waves known as "Penguin", which is moored to the seabed at 50 metres depth. Only 2 meters are visible above the sea water surface.
This 1,600 ton device is around 30 m long.
It is manufactured by a Finnish company.
Devices for producing wave-based energy -with an average capacity of 40 MW – are already available in the Caribbean, Antigua, Bermuda and Curaçao, through a mechanism that will be operational in late 2019.
Nowadays also the microgrid technology is available, i.e. a mix of energy sources, users and storage systems that, in this case, combines solar sources with those from the ocean wave cycle, as currently happens off the Australian coast.
Today the energy available from waves, and hence from tides, is 8.2 GW for the whole China.
It is a huge amount.
China's research for this type of technology is currently based on a vertical turbine, developed by the Harbin University, as well as on a horizontal axis turbine, studied by the University of Zhejiang, and on other prototypes.
Hence the potential energy available from the Chinese wave cycle is probably much greater than expected – by over 25% – and this does not regard the technologies currently applied, but the physical potential of wave movements, which can be easily calculated.
As early as the 1970s China has developed this sector, starting from Jangxia (3900 Kw), and later in the regions of Bachimen, Shandong and Maluan Bay, which are already active only partly.
There have also been attempts – far from useless – to produce energy from the sea heat exchanges.
But what are the structural limits of the Chinese marine renewable energy project?
In general terms, a certain and stable lack of investment in the sector, which enables Western technologies to evolve more rapidly and, above all, more suitably for the future massive consumption of "sea wave-based" energy.
We also need to consider the nature of places on the Chinese coast, with the spreading of typhoons and dangerous situations, and finally the use of oceans for security, desalination or fishing operations.
Still today, a massive spreading of these wave-based energy technologies is needed, as well as a common base between universities, government, local authorities, Party and users to create a strong and stable market for this type of energy.
The Inertial Sea Wave Energy Converter (ISWEC) could be the solution.
It is a device placed inside a float, with an operating criterion based on an inertial system to exploit the sea wave movements to produce energy.
The stability of the float and of the device is ensured by a gyroscopic inertial system, which works when the hull oscillations caused by the movement of waves induce the rotation of the gyroscope platform that is then converted into electricity by the power generator.
The additional aspect is that this system can be fine-tuned and adapted to the changes in sea conditions, which allows to relate the frequency of maximum productivity to the frequency of the incident wave.
Everything is regulated by the spin engine of the gyroscope flywheel and by the real-time dataon the area's weather conditions.
You can also easily secure the system, if special sea conditions or other phenomena occur.
The hull of the float has dimensions of 8 m width, 15 m length and 4.5 m height, as well as a draft of 4 metres.
The two gyroscopes inside the "buoy", i.e. the floating positioning system, have an installed electric power of 130 kW, as well as a sensor platform capable of immediately collecting data from the local sensors, to be related to the remote sensor data and the updated weather forecasts.
They can also predict the wave characteristics and finally generate the short-term control signal for all the device operations and drives.
The average annual productivity per each floating position system is 250 MWh, which allows to save 68 tons of CO2 emissions each year, and the structure will obviously occupy a sea area of approximately 150 square metres where fishing will be forbidden.
The device is the result of research carried out by the Polytechnic of Turin, developed by a spin off and put into operation thanks to an agreement between ENI, CDP, Cassa Depositi e Prestiti, Fincantieri and Terna.
As Arthur Rimbaud wrote in one of his poems, "Eternity.
It is the sea mingled with the sun."
Nepal-China Boundary Treaty: An example of peaceful Himalayan frontiers
Chairman Mao: How is everything with Your Excellency? Have all the problems been solved?
King Mahendra: Everything is settled.
Chairman Mao: Fair and reasonable?
King Mahendra: Yes. We all agree.
Chairman Mao: It is good that we agree. There is goodwill on both sides. We hope that will get along well, and you hope we shall get along well too. We do not want to harm you, nor do you want to harm us.
King Mahendra: We fully understand.
Chairman Mao: We are equals; we cannot say one country is superior or inferior to the other.
King Mahendra: We very much appreciate the way of speaking.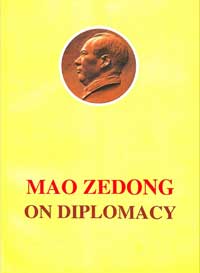 This was a snippet of the candid conversation between founding father of People's Republic of China Mao Zedong and Nepal's the then king Mahendra on the historic Nepal-China Border Treaty day of 5 October 1961. A book titled 'MAO ZEDUNG ON DIPLOMACY' has detailed this conversation. The conversation is mentioned under the topic of "Talk with Nepal's king Mahendra Bir Bikram Shah Deva and the queen' (page 366 and 367) in the book.
This famous diplomatic book of Mao was compiled by The Ministry of Foreign Affairs of the People's Republic of China and the Party Literature Research Center under the Central Committee of the Communist Party of China and was published by Foreign Languages Press Beijing on 1998.
This conversation, from the verbatim records, speaks volumes about the level of trust and the height of friendship between two neighbors Nepal and China.
Nepal-China boundary: An example of speedy settlement
Nepal and China boundary settlement has reached 59 years of its signing ceremony at Beijing. It is an extraordinary example of speedy settlement. Nepal and China formally established diplomatic relationship on 1 August 1955.
Few years later on 21 March 1960, Nepal and China signed Boundary Agreement. Nepal's first democratically elected Prime Minister Bishweshwar Prashad Koirala signed it during the official China visit. The friendly diplomatic dialogue of Koirala and Mao is also included in the book "MAO ZEDUNG ON DIPLOMACY' under the topic of "The Sino-Nepal Border Must be Peaceful and Friendly Forever."
On 5 October 1961, Nepal and China signed Boundary Treaty at Beijing during the state visit of the then king Mahendra. The 1414-kilometer-long border treaty protocol was finally inscribed on 20 January 1963.
The adjustment was made on equal footing by land-swapping with Nepal gaining more land than it gave. According to a working paper presented at "International Cross-Border Conference on Border Regions in Transition (BRIT)-XII Fukuoka (Japan)-Busan (South Korea) 13-16 November 2012" by Nepal's former Director General of Survey Department and the author of the book titled 'Boundary of Nepal', China had given 302.75 square kilometer more land to Nepal.
The paper says, "the adjustment was made on the basis of 'give' and 'take' and the inclusion of some pasture land within Nepalese territory. With this principle, Nepal had given 1,836.25 square kilometer of land to China and Nepal had taken 2,139.00 square kilometer, as it has been added 302.75 square kilometer of Chinese territory into Nepal."
Nepal-China border settlement is an excellent example of speedy border settlement compared to Nepal's southern neighbor India. Since the formal diplomatic engagement of 1955, it just took around eight years to ink full-fledged technical border adjustment between Nepal and China.
Tragically, Nepal and India are at odds over the border demarked by 204-year-old Treaty of Sugauli. The recent issue of Lipulekh, Kalapani and Limpiyadhura and new political map of Nepal unanimously approved by lower and upper houses of the federal parliament point to the long-pending friendly border settlements between Nepal and India.
Media myths on China's encroachment of Nepal's territory
Nepal and India has not resolved much of their border tensions since long. Lately, there are some media reports, mainly from India, about so-called Chinese 'encroachment' of Nepal's territory. There was report about missed pillar number 11. However, it came out to be untrue with the finding of the pillar. After field inspection and technical studies, Chief District Officer of Humla district, Chiranjibi Giri, made it clear that the rumored border encroachment from China was not the fact.
Similar incident was reported few weeks ago when Nepal's leading daily Kantipur claimed China's encroachment of Nepal's territory citing unverified Ministry of Agriculture, the ministry that has nothing to do with border issues. However, after formal clarification from Nepal Government, the report was found to be false and the biggest daily of the nation apologized.
There is a section in Nepal that desperately wants to draw parallel between factual Nepal-India border tensions with fictitious Nepal-China border rows. However, so far, this mission has proven wrong at times.
Nepal does not have any serious border tension with China. The only concern Nepal has it about China-India agreement to 'boost border trade at Quiangla/Lipu-Lekh Pass' as said in the 28th point of the joint communiqué issued by visiting Indian Prime Minister Narendra Modi and his Chinese counterpart Li Keqiang on 15 May 2015.
Nepal has diplomatically protested about this agreement by two countries as Lipulekh falls in Nepali territory not only based on the Treaty of Sugauli of 1816 but also the Nepal-China Boundary Treaty of 5 October 1961. Given China's generosity and friendliness towards Nepal, it is not a big issue to address. Nepalese citizens are optimistic on China's support on Nepal's sovereignty over Lipulekh.
Why doesn't China take India seriously?
India needs to formulate a long-term strategy on China, lest it be lurching from one crisis to another.
Amid rising anti-China sentiment in the aftermath of the bloody border clash with China, India has announced a slew of measures to curtail Chinese presence in the Indian economy. Building on previously imposed restrictions on foreign direct investment (FDI) from China, the latest round of regulations constitute banning over 200 Chinese apps and clamping down on Chinese investments in Indian startups. These measures, while drawing applause from Western governments such as the US and helping massage the nationalistic ego, have seemingly failed to irk the Chinese administration as much as India would have intended, let alone compel the PLA to pull back from the disputed areas along the long and undemarcated Indo-China border. In previous instances as well, India's signalling to China of allying more closely with the United States in response to China's aggressive posture on the border has failed to yield desirable results. This begs the question: why does not China take India seriously? The answer may lie in India's China policy which can be described as reactive at best and incoherent at worst.
India's Policy Conundrum
Although its geopolitical rise has been significant – next only to China, India still finds itself bereft of a world order concept or a guiding foreign policy framework. The lack of which, when it comes to dealing with China, has translated into a foreign policy muddle. Mohan Malik, for instance, points out that there are three schools of thought in India's policy-making with regards to China – pragmatism, hyperrealism, and appeasement. Pragmatists maintain that India should balance China both internally (increasing its economic and military strength w.r.t. China) and externally (by forging alliances and enhancing interstate cooperation with other powers) while mitigating differences through economic and diplomatic engagement. Hyperrealists decry pragmatists' optimism that increased trade and economic engagement can win over a territorially unsatiated China and instead argue for an unabashed encirclement strategy towards it with other China-wary powers. Appeasers posit that China is a benign and friendly power, meaning no harm to India and that it should be enthusiastically engaged. In trying to accommodate such plethora of views in dealing with China, successive Indian governments have found themselves muddling through one approach to another.
Current Government and Policy Flip-Flops
Following the Galwan clash, India appears to be hinting at a change of tack as evinced by India's External Affairs Minister S. Jaishankar's repeated assertions that realism should shape India's China policy and that peace and tranquillity on the border cannot be separated from the overall architecture of bilateral ties. India's slashing of Chinese presence in the Indian economy suggests a move in that direction. China's rather staid response to India's manoeuvres stems from a general under appreciation of Indian resolve to follow through on such a policy initiative. China's belief in Indian irresoluteness is not without basis either. The new dispensation led by Narendra Modi started off by trying to bring the "pragmatic" element more into play in India's dealings with China. To this end, it resorted to a two-pronged strategy of bolstering strategic ties with other regional partners alarmed by China's newfound boldness such as Vietnam, Japan, Indonesia, Australia among others and spurred up defense and strategic ties with the US, while simultaneously trying to improve relations with China by enhancing bilateral trade (which was already heavily-tilted in China's favour). However, relations nosedived with the Doklam standoff in June 2017 which lasted for over three months. Cognizant of its power differential with China, and therefore not keen on antagonizing it any further, India broached the idea of organizing an informal summit between Chinese President Xi Jinping and India's PM Narendra Modi. As the two leaders met in picturesque Wuhan, India had by then made up its mind to drop the "pragmatic" yet somewhat "confrontational" approach and decided in favour of going full throttle with appeasement vis-à-vis China. Following the summit, the Indian government scaled down its contact with the Tibet's India-based government-in-exile and refused to back Australia's bid to participate in the annual Malabar exercise. What exactly did India hope to achieve with such tactics is anyone's guess as China continued to brazenly oppose India's membership to the Nuclear Suppliers Group (NSG) and block India's efforts to get Pakistan-based terrorist Masood Azhar admitted to the UN Sanctions list – eventually relenting on the latter (courtesy of US pressure) while continuing to hyphenate India's cause with Pakistan's in the case of former.
A Long History of Fluctuating China Policy
As a matter of fact, the blame for such a vacillating policy cannot be squarely put at Modi's doorsteps. Historical precedents abound where previous Indian governments too have struggled to come up with a comprehensive and coherent strategy on China. Notable examples include Jawaharlal Nehru's flip-flops on China threat which not only cost India loss of territory but also resulted in a personal loss of face for Nehru. Some twenty-five years later, Rajiv Gandhi who showed remarkable courage in standing up to the Chinese challenge in a serious military provocation along the eastern flank of the LAC let go of the chance to articulate India's long-term strategy vis-à-vis China and instead sought a quick return to normalcy in bilateral ties following his visit to Beijing in 1988. A decade later, AB Vajpayee, after having justified India's nuclear tests as a response to Chinese nuclear weapons, ended up describing China as a "good neighbour" in his address at the Peking University only a couple of years later. Indeed, India's foreign policy history is riddled with complacency on the part of successive Indian governments in dealing with its largest neighbour, and a continual cause of strategic concern.
It is clear that unless India does away with policy ad-hocism and sticks with a clear, long-term China policy,it would not be able to effect a change in China's attitude towards itself. In this regard, Jaishankar's recoupling of economic and trade ties with the larger border question is a welcome move, but a lot would depend on how determined India is to persevere through the demanding nature of realpolitik.
Notes:
Mohan Malik's article on three schools of thought on India's China policy: accessible at: https://apps.dtic.mil/dtic/tr/fulltext/u2/a591916.pdf
India-China Relations: A Turbulent Future?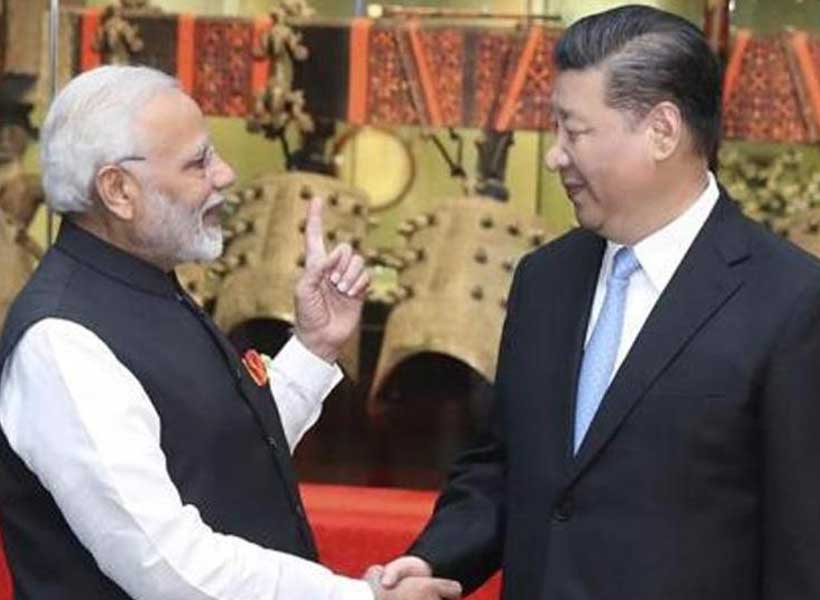 On the 10th May 2020, Indian and Chinese troops engaged in a cross-border dispute in Sikkim. After built up tensions, a month later another clash began in The Galwan Valley. By September, shots had been fired for the first time in over 40 years. Such confrontations are the worst India and China have seen in recent years. Although face-offs between the two sides are not uncommon, border disputes do pose a challenge for Indian and Chinese security. Also, their economic relationship could be strained if the two rising giants do not resolve their territorial dispute. Therefore, this article looks at the recent tensions between the two states and considers what this means for the future of their bilateral relationship.
Where did it Begin?
The Sino-Indian war took place in 1962, when Indian and Chinese troops fought over the Himalayan territory of Aksai Chin. Aksai Chin is located between Tibet, Xinjiang and Ladakh and territory was the primary cause of the war, as well as other issues including sporadic violence. China had gradually exerted its influence over Aksai Chin for four years before the war. At the time, India placed its forces along the border, but China's strategy was to launch a full-blown attack. China's standpoint was that the territory they were fighting over was deemed the Line of Actual Control (LAC) and they should have sovereignty over it. As India's strategy was one of defence, they were outnumbered and lacked sufficient weaponry. Therefore, they suffered heavy casualties with many of the army killed, wounded, missing and captured. The war lasted until China announced a unilateral ceasefire on 21stNovember 1962.India was left defeated and humiliated as it was never prepared for a war with China. Until 1962, India had always focused on the security threat posed by Pakistan and had the upper hand militarily.
Cross-border Disputes
Since the 1962 war there have occurred numerous infrequent stand-offs between Indian armed forces and Chinese armed forces along the disputed territory. There is a competitive nature between the two states whereby these stand-offs become an opportunity to militarily flex their muscles. Episodes occurred in Northern Ladakh in 2013 and Eastern Ladakh in 2014. In 2017, the situation escalated when China attempted to form a road that would extend its border into India. India opposed this and feared that if the road was built, China would have increased access to the Siliguri Corridor, also known as the 'chicken's neck'. This is a highly contentious area for India as they believe it is a strategic asset to them because it connects the North Eastern states to the mainland. The high-altitude stand-off lasted for over a month. In September 2019, another violent clash took place near the Pangong Tso (lake), an area that China has control over two thirds of. The most recent disputes involved pushing, shoving, fists, wooden clubs, and stone throwing. The skirmish in May resulted in 11 injured in total, 4 Indian forces and 7 Chinese forces. It was resolved by local brigadier-level sector commanders who were able to discuss the tensions and come to a resolution. However, the clash in June saw 20 Indian soldiers dead and up to 40 Chinese casualties. In late July, it was believed that troops were withdrawing from the border region. However, this remained incomplete and throughout August and September, Indian troops were continuing to deploy along the LAC. For over 40 years, no bullets were fired in these skirmishes because of the de facto border code that prohibits the use of firearms. However, this changed in September when the first shots were fired. The most recent disputes are believed to have been triggered by a disagreement over the location of Chinese observation towers and tents. It seems, tensions have been building since India's revocation of Article 370 in 2019 and China's resistance against India's infrastructure plans in the borderlands.
A Turbulent Future?
In 2018, PM Modi and President Jinping agreed to maintain peace along the border at the Wuhan summit. India and China's collective economies make up over 17% of the entire global economy. Also, China is India's primary trading partner with annual trade worth $92 billion. They have attempted to increase cooperation and build confidence measures by undertaking joint projects including a training program for Afghan diplomats and reviving the Bangladesh-China-India-Myanmar (BCIM) corridor. However, these efforts are undermined by the pervasive feeling of distrust between the two states and the echoes of Cold War history. Also, the summits and efforts of cooperation have not stopped the outbreaks of violence, nor have they solved any of the underlying issues. Underlying issues that strain the Sino-Indian relationship include nuclear weapons, China's support for Pakistan, the situation in Tibet and India's sheltering of the Dalai Lama, the Chinese navy making an appearance in Indian waters and Indian foreign policy. The Covid-19 pandemic has added pressure to Sino-Indian relations as the Indian general public blame China for the outbreak thus causing an anti-China sentiment. Both states have downplayed the recent stand-off's as short-term and temporary incidents. However, if relations continue to sour over territorial boundaries and the border remains unresolved, this could compromise their economic relationship. To prevent prolonged crisis, China would need to withdraw its aggressive position voluntarily through peaceful negotiations with India. India could attempt a forceful removal of Chinese forces, but that would lead to increased escalation. Further, India should tread with caution as neighbouring countries including Sri Lanka and Nepal are becoming increasingly supportive of China. In other words, unless India and China find a way to trust each other, it is highly likely that they will be pushed to the brink of war once again.