Ecology and productivity in today's China
As a political decision maker, the Chinese Minister of Natural Resources, Lu Hao, is at the centre of a great transformation of today's China.
Former Governor of Heilongjiang from 2013 to 2018, he was also First secretary of the Communist Youth League and later vice-mayor of Beijing.
He is also a full member of the Central Committee of the Communist Party of China (CPC), although he was born only in 1967, in Shanghai or probably in Xi'an.
The effective political systems favour and foster the careers of the best young people.
As President Xi Jinping has often pointed out, this is the right time for a comprehensive and in-depth ecological analysis of Chinese development.
Once the economic development of a country that initially hosted the "second processing activities" of global economy was over, China is now getting ready to be a large global economy, an advanced economy having no obligations towards "old" technologies and markets – hence also fully ecological.
Since the 18thCPC Congress, President Xi Jinping has been vigorously supporting the idea of a fully Chinese "ecological civilization" and certainly the choice of Lu Hao as Minister of Natural Resources goes in this direction.
As both President Xi and Minister Lu Hao underline, now also soil erosion has become a very severe phenomenon in China.
Currently the annual soil erosion of both agricultural and non-agricultural land totals approximately 5 billion tons.
The area currently down to agriculture in China is worth about a third of the available land.
The desertification area is now equal to 2,622,000 square kilometres, i.e. 27.3% of all the land surface available.
Despite the many efforts made to reverse this trend – and not only recently -currently China is the country with the lowest per capita share of forests in the world.
Pollution is still heavy, especially in the case of water, but President Xi (and Minister Lu Hao) have quickly got to work.
President Xi Jinping stated: "Clean waters and green mountains are as valuable as mountains of gold and silver".
The President not only wants a high GDP, but above all a strong and stable "green" GDP.
The First World markets pollute the Second but, above all, the Third World – and today China is not Third World for anyone.
Being subject to pollution is like being subject to foreign powers.
Hence President Hi Jinping's fundamental idea is that protecting the environment and increasing productivity are mutually reinforcing goals.
Just like Minister Lu Hao, President Xi Jinping believes that there is a scientific and rational connection between environmental protection and economic development and that the purpose of the CPC action is to enhance the people's quality of life and their happiness index.
Hence President Xi Jinping's fundamental idea is to strictly follow the scientific and technological criteria, by increasing the use of natural resources and – precisely for this reason – also developing the blue economy, while respecting the objective laws of nature and, hence, also the laws of socialist and rational economic development.
At the 18th CPC Congress, President Xi Jinping – and certainly also Minister Lu Hao – spoke of building a "beautiful China".
As written in the documents of the 18th CPC Congress, "To meet the people's desire for a better life is our mission" – hence President Xi Jinping (and Minister Lu Hao) maintain that "building an ecological society and civilization, which is connected to the people's well-being, is our goal and the true future for the Chinese nation".
President Xi Jinping's policy line is – first and foremost – to "first protect, then scientifically demarcate the use and protection of nature, and later adhere to the red line of environmental and ecological protection".
Here the primary concept is "protection first".
The old industrialist and productivist criterion, whereby "merely keeping pollution under control" is enough, is now meaningless.
Therefore, whoever is in charge of the area where pollution has occurred must be considered – to all intents and purposes – liable both legally and practically.
We know that every year at least eight million tons of plastic are thrown into the oceans, and over half of this quantity comes from five Asian countries: China, Indonesia, the Philippines, Thailand and Vietnam.
This problem can be slowly solved with better collection, wider information and what President Xi Jinping precisely calls "ecological civilization".
Furthermore, as early as 2017 China has begun its "action against air pollution, with the closure of over 150 coal-fired steel factories to reduce particulate matter in the air by at least 15% a year.
Again as from 2017, China has already achieved the 2020 target for the use of solar energy, with the even more ambitious goal of soon reaching the production level of 213 GW, five times higher than the current US annual production.
Considering the current technology data, it is like covering – only with solar panels – a surface larger than the Greater London area, namely 1,500 square kilometres.
Furthermore, also thanks to Minister Lu Hao's action, in 2019 China rose from the 41stto the 33rd place in the world list of nations that are actively involved in climate change.
A great leap forward, although the greenhouse gas emissions increased in China both in 2017 and in 2019.
China, however, can currently meet the Paris Agreement criteria by stopping its greenhouse gas emissions within 2030, but only by increasing its renewable energy production by 20% and by using greater nuclear energy sources – a policy of which little is still said in the silly West.
Hence tripling the share of non-fossil fuels by the end of 2030 and establish a full market for Chinese emission trading.
If – as is very likely thanks to President Xi Jinping and Minister Lu Hao – China manages to do so, the global project to reduce the global temperature increase to "much less" than two degrees Celsius will be successful.
China is therefore fundamental for the ecology of the whole planet.
Moreover, China plans to increase the area of forests absorbing carbon dioxide by 45,000 square kilometres and it is slowly succeeding in reaching this goal, also thanks to the organization of natural parks, considering that China currently has over 12,000 perfectly organized natural parks and reserves.
There is a public health problem adding to the challenges outlined so far.
In China about 2.8 million children -mainly newborn babies – die due to pollution-related problems.
If we do not want to change the balance between generations – and certainly President Xi Jinping and Minsiter Lu Hao are very careful not to do so – the pollution issue becomes pivotal.
Just think about the retirement, employment and demographic transition between generations, with a burden of newborns' deaths equal to 2.8 million a year.
The Chinese Climate and Ecological Policy System introduced in 2017, which Minister Lu Hao is greatly expanding, also provides for the careful monitoring of over 1,700 energy-producing companies and for the further final control of over three billion tons of greenhouse gases.
The size of China is still an outstanding issue and has led the country to have – in spite of everything – as many as 10 billion tons of CO2 released into the environment – about a quarter of the world total amount.
In any case, however, they are less than 23% compared to the Chinese CO2 production in the previous year.
As to water pollution, the State will spend as much as 30 billion for "cleaning" and purifying springs and water flows.
China will also improve its basic price system, with a view to fostering environmental protection and rural areas – a policy for the total cleaning of urban water and major springs, organized by Minister Lu Hao and supported by President Xi Jinping.
The first goal is to purify urban waste water, the major source of stable pollution of springs. Then China plans to "ecologizing" the Yangtze River and Lake Bohai, two other water flows that affect China's whole rural and urban water system.
The project, however, will be completed and the cleaning of the big rivers and major water basins and reservoirs will go ahead.
There is a project to reduce the use of industrial water by 23% within 2020, when the first large national share of renewable energy will be massively used in China.
The law on the "prevention of soil and water pollution" entered into force on January 1, 2019, but it also provides for the census-taking of all Chinese land – to be carried out every ten years – as well as the establishment of monitoring stations everywhere – with data that can be spread at every level – and also the checking of toxic and noxious substances in soils and waters, with data that must become public – at least partially. It finally provides for the creation of funds for cleaning land and water, which every local and regional authority must envisage in the budget.
"Rehabilitation systems" for polluting agricultural or industrial companies are planned.
With specific reference to the desalination of sea water for industrial and human use, it should immediately be noted that China is one of the 13 countries with the lowest water availability in the world.
Moreover, most water resources are concentrated in the South, while Northern and Western regions tend to suffer from drought.
As President Xi Jinping and Minister Lu Hao point out, population growth, mass urbanization, climate change and gradual reduction of water reserves are all conditions that make the water issue crucial for continuing China's economic development.
In addition to reorganizing national water reserves – as can be seen in projects such as the Diversion of Northern Waters – water is never really sufficient and, hence, the other fundamental issue of President Xi Jinping's and Minister Lu Hao's water scheme is desalination and the recycling-purification of waste water.
Here the real problem is desalination, considering that 43% of the Chinese population lives in the 11 coastal provinces, which anyway account for 13.7% of the Chinese territory.
In coastal areas, however, the water supply is even lower than the national average.
Nevertheless, coastal areas account for over 65% of China's national GDP.
However, the water resources of China's coastal areas are only about 28% of the total national ones.
Hence desalination is a solution.
Currently over 150 countries use this system.
Moreover, China's desalination project has lasted for at least 60 years.
Currently, however, after a series of regional and sectoral attempts, a real desalination industry has developed in the Hebei Province, as early as the first project in Datang Wangtang in 2005.
The specific membrane technology is already well- developed, but also microfiltration is available – with a national production exceeding 10,000 square metres per day for each of the approximately 150 plants, but with additional 71 sea desalination plants, operating at a reduced pace, and with 35% of the total water resources used for people's personal use.
Only 35% of water resources, however, is used for energy production and for other industrial uses, including paper and metal production.
The desalination plants are mainly located in four regions, namely Zhejiang, Shandong, Liaoning and Hainan.
The main technologies are Reverse Osmosis (RO) with UF (Ultra Filtration) membranes and Multi-Effect Distillation (MED), which is thermal desalination.
In China, 120 are RO plants and 7 are the largest ones with MED technology.
With regard to soil protection, it has been ascertained that 402 industrial sites and 1,401 agricultural areas record a high concentration of heavy metals.
36% of agricultural areas and 28% of industrial sites are contaminated.
China defined the regulations carefully and made them even stricter in 2016, but the final regulatory framework was designed in August 2018.
As already seen, the criterion used is prevention.
The relevant authorities must therefore evaluate each project ecologically, before its implementation.
The law lays down each party's responsibility, with a sequence of obligations no one can escape.
However, the real problem in China is the relationship between arable land and urban areas.
New buildings have reduced the area down to agriculture by almost 60% compared to 1990.
2.47 million hectares – equivalent to the surface of the US State of Vermont – were reclaimed on the basis of the new legislation on the rebalancing between agricultural land and housing areas.
Nevertheless, only 37% of the land reclaimed on the basis of this legislation is reused for agricultural purposes, while 44% remains merely unploughed land and 19% becomes forests.
Moreover, the climate and bio-chemical change of soils is often at the basis of China's great internal migrations, which are a further structural distortion of an already anomalous – and now stable-concentration of people from internal towards coastal areas.
According to the 2016 data, the Four Modernizations and the subsequent reforms pushed over 200 million migrants to the Chinese coasts.
In the future, however, the real core of the issue for China will be harvesting electric power from the dynamics of ocean wave movements.
Many energy market analysts believe that the market for this type of electricity will increase by 10.25% a year until 2023.
The market is expanding especially in Europe, which was the first continent to develop this technology, but now the idea has spread to the United States, Australia and, above all,China.
Currently there is a device available for harnessing the power of ocean waves known as "Penguin", which is moored to the seabed at 50 metres depth. Only 2 meters are visible above the sea water surface.
This 1,600 ton device is around 30 m long.
It is manufactured by a Finnish company.
Devices for producing wave-based energy -with an average capacity of 40 MW – are already available in the Caribbean, Antigua, Bermuda and Curaçao, through a mechanism that will be operational in late 2019.
Nowadays also the microgrid technology is available, i.e. a mix of energy sources, users and storage systems that, in this case, combines solar sources with those from the ocean wave cycle, as currently happens off the Australian coast.
Today the energy available from waves, and hence from tides, is 8.2 GW for the whole China.
It is a huge amount.
China's research for this type of technology is currently based on a vertical turbine, developed by the Harbin University, as well as on a horizontal axis turbine, studied by the University of Zhejiang, and on other prototypes.
Hence the potential energy available from the Chinese wave cycle is probably much greater than expected – by over 25% – and this does not regard the technologies currently applied, but the physical potential of wave movements, which can be easily calculated.
As early as the 1970s China has developed this sector, starting from Jangxia (3900 Kw), and later in the regions of Bachimen, Shandong and Maluan Bay, which are already active only partly.
There have also been attempts – far from useless – to produce energy from the sea heat exchanges.
But what are the structural limits of the Chinese marine renewable energy project?
In general terms, a certain and stable lack of investment in the sector, which enables Western technologies to evolve more rapidly and, above all, more suitably for the future massive consumption of "sea wave-based" energy.
We also need to consider the nature of places on the Chinese coast, with the spreading of typhoons and dangerous situations, and finally the use of oceans for security, desalination or fishing operations.
Still today, a massive spreading of these wave-based energy technologies is needed, as well as a common base between universities, government, local authorities, Party and users to create a strong and stable market for this type of energy.
The Inertial Sea Wave Energy Converter (ISWEC) could be the solution.
It is a device placed inside a float, with an operating criterion based on an inertial system to exploit the sea wave movements to produce energy.
The stability of the float and of the device is ensured by a gyroscopic inertial system, which works when the hull oscillations caused by the movement of waves induce the rotation of the gyroscope platform that is then converted into electricity by the power generator.
The additional aspect is that this system can be fine-tuned and adapted to the changes in sea conditions, which allows to relate the frequency of maximum productivity to the frequency of the incident wave.
Everything is regulated by the spin engine of the gyroscope flywheel and by the real-time dataon the area's weather conditions.
You can also easily secure the system, if special sea conditions or other phenomena occur.
The hull of the float has dimensions of 8 m width, 15 m length and 4.5 m height, as well as a draft of 4 metres.
The two gyroscopes inside the "buoy", i.e. the floating positioning system, have an installed electric power of 130 kW, as well as a sensor platform capable of immediately collecting data from the local sensors, to be related to the remote sensor data and the updated weather forecasts.
They can also predict the wave characteristics and finally generate the short-term control signal for all the device operations and drives.
The average annual productivity per each floating position system is 250 MWh, which allows to save 68 tons of CO2 emissions each year, and the structure will obviously occupy a sea area of approximately 150 square metres where fishing will be forbidden.
The device is the result of research carried out by the Polytechnic of Turin, developed by a spin off and put into operation thanks to an agreement between ENI, CDP, Cassa Depositi e Prestiti, Fincantieri and Terna.
As Arthur Rimbaud wrote in one of his poems, "Eternity.
It is the sea mingled with the sun."
Neo Illustration of 2020 World: Distinct Dimensions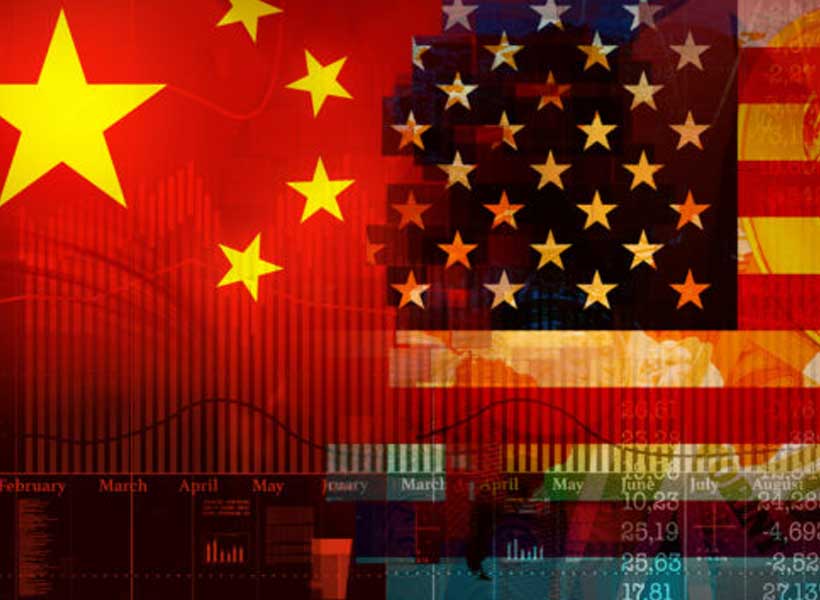 The global set of circumstances in the erstwhile months are revealing a neo illustration of the world for the year 2020. The vying which remained restricted and controlled in the South Asia and Middle East for the preceding years have tossed and turned. The tussle which requires to be untied is that who is the restive yearning to wide wake the likeliness of a wartime and what are its real haves in the view?
Dimension Four
China's upsurge as an economic giant has been nipping the US statecraft since the extensive years. The eighteen months old 'Trade war', a locution floating among US -China fiscal ties is an explicit evidence to it. The pronounced term trade war although not seems a strap butchery breed of war but is casting its hefty footprints all over the Asia and Middle East. With China Pakistan Economic Project-CPEC entering its Phase-II with the dawn of year-2020 the concerns of West and New Delhi seems to multiply. Pakistan's Minister for Planning and Development Asad Umar mentioned that the project Phase-I was based upon the perusal of routes for the transit and transport of goods and speculation of the infrastructure gaps. Here now when the scrutiny has been concluded, the Year-2020comes up with new goals and challenges Pakistan and China. The take aim is to develop the Railways Main Line (ML-1), a $9 billion project, expected to give a swift boost to the steady progress. The prime focus in Phase-II is the establishment of the three Special Economic Zones (SEZs). Rashakai in Nowshera, Allama Iqbal in Faisalabad and Dhabeji in Thatta to enforce greater connectivity. The initiative to SEZs development was taken long ago during the 6th and 7th Joint Coordination Meeting in 2016 and 2017 respectively. It was estimated that the zone scheme would be complete up to year-2030. All eyes are hopefully fixed upon Chinese headway with Washington performing its part to counter its economic rise. The question is will Beijing be able to give its China's dream a real image by the end of this decade? What are the agents that can play an obstacle? Thus the year 2020 and onwards are the finale crucial pivotal years to prove the feasibility in the Chinese Dream.
Dimension Three
The earlier flutter back created through the American president Donald Trump's Kashmir mediation bombshell either fabricated or unfabricated brought Islamabad and New Delhi at the verge of another nuclear conflict. The antagonism in the matter had not diffused yet another stage was devised by the Pentagon's recent play in Baghdad. The killing of the Iranian General Qasem Soleimani, the most powerful figure in Tehran next to 'the Supreme Leader Ali Khomeini' is inevitably a massive blow to the Iranian and Iraqi sovereignty by Washington. The probing query of the moment is why United States is performing all this pursuit? Is it a weird dimension of the US-China Trade War? Is this US manufactured deterioration of the Asia and Middle East a succor to drub the China Pakistan Economic Corridor CPEC circuit. Beijing feat in Pak-China project and Trade war, largely depends upon the stability and sustenance of the South Asia ruined by the prior US disinformation politics and now the hound attacks in the Middle East is a continual effort to fracture CPEC routes and its prime members. The sequence of Iraq incident was right away followed by the Prime Minister Imran Khan inauguration of the mega project of the Special Economic Zone of Faisalabad Industrial Estate Development and Management Company (FIEDMC) under the China-Pakistan Economic Corridor.
Dimension Two
Are we to blame the American population who voted the Republican Party for Donald Trump's stay in the White House for the distorted delineation towards which almost the partial natives of the or bare leading or the great power's proclivity to exploit weak states every now and then for its national gains? Is the United States aiming to exhibit a third world war?
Dimension One
The fact not to neglect is of the spark of First World War with the brutal assassination of Arch Duke Ferdinand not in his own country but in Bosnia. The incident is a thought provoker for the analysts of day to figure why this tally replica episode did not signal another world war three yet. Is the contour of diplomacy and liberalism working well or has the criterion of war fluxed an evolution? Will the future wars be followed by trade conflicts? As of now the world is likely to face the unwelcomed chaos of US-Sino Trade War in substantial magnitude.
China and India place risky bets on Muslim acquiescence to anti-Muslim policies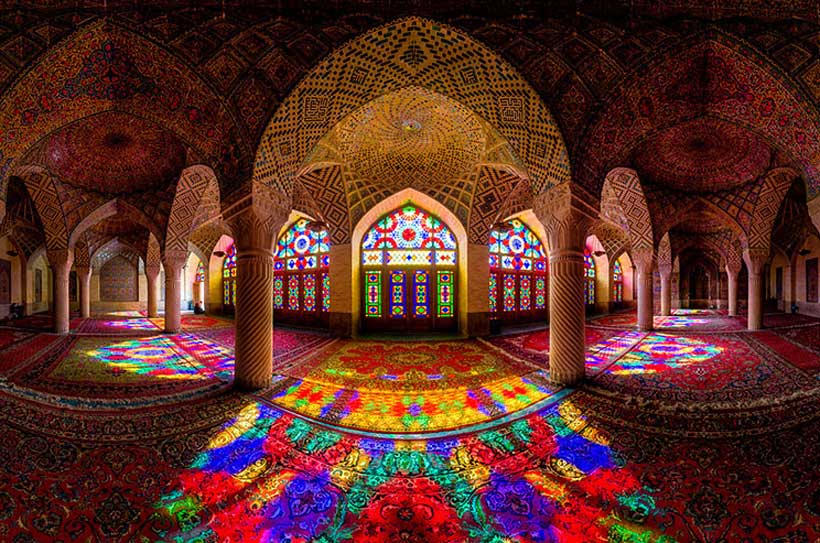 Last month's Islamic summit in Malaysia failed to challenge with a bang Saudi influence in the Islamic world and Muslim silence about repression of adherents to the faith in countries like China and India. Yet, it has produced ripples that spotlight the risks and fragility of opportunistic acquiescence.
"Despite failing to achieve its immediate objective, the Kuala Lumpur summit has galvanized a stronger response by the OIC and the Gulf Arab states on issues affecting Muslims in India and, to a lesser extent, China,' said Hasan AlHasan, a scholar who focuses on Gulf-South Asia relations, referring by its initials to the Organization of Islamic Cooperation.
Saudi Arabia and the United Arab Emirates successfully pressured Muslim countries like Pakistan and Indonesia to boycott the Kuala Lumpur gathering because it was organized beyond the auspices of the Saudi-dominated, Riyadh-based OIC, the usual organizer of Islamic summits.
The Gulf states also feared that the gathering, called to draw attention to the plight of persecuted Muslim minorities, threatened to embarrass Saudi Arabia, the UAE and others who have endorsed the brutal repression of Turkic Muslims in China's troubled north-western province of Xinjiang and remained silent about mounting discrimination of the world's largest Muslim minority in India so as not to jeopardize economic relations.
The Gulf states were also worried that expressions of concern about the plight of Chinese Muslims would spotlight their adoption of aspects of China's developing Orwellian surveillance state that has been most comprehensive in the crackdown in Xinjiang.
More fundamentally, the Kuala Lumpur summit, supported by countries like Turkey, Iran and Qatar as well as Islamist groups such as the Muslim Brotherhood, highlighted the struggle for leadership of the Islamic world as well as Malaysia's strained ties with key Gulf states.
Breaches in Saudi and UAE-led efforts to prevent the plight of their co-religionists from disrupting relations with India and China are however emerging and could be widened by a suggestion by India's top military commander that Kashmiris be interned in 'de-radicalization camps' after Prime Minister Narendra Modi withdrew Kashmir's status as the country's only Muslim state and imposed harsh security measures.
General Bipin Rawat's suggestion raised the spectre of India emulating China's system of re-education camps in Xinjiang in which at least one million Turkic Muslims are believed to have been incarcerated in an effort to get them to accept that President Xi Jinping's thoughts supersede precepts of Islam.
General Rawat's suggestion came on the back of an amended Indian citizenship law that made religion a criterion for refugees from Afghanistan, Pakistan and Bangladesh but excluded Muslims as well as a Supreme Court decision that was widely seen as favouring Hindus in a dispute over the site of a destroyed mosque in Ajodhya in Uttar Pradesh that Hindus believe was the birthplace of one of their most revered deities.
If implemented, General Rawat's suggestion would make it more difficult for Muslim states to not only turn a blind eye to what is happening in India but also to the crackdown in China.
Acquiescent Muslim states are already under pressure from Pakistan that is seeking to extract a price for dropping its original support of the Kuala Lumpur summit by pushing the Islamic world to speak out about Kashmir, popular pressure in some Gulf states, and mounting anti-Chinese sentiment in various Central Asian nations.
Pakistan was awarded with the OIC criticizing the amended citizenship law and the court decision and agreeing to discuss Kashmir at a meeting in April although it was unclear at what level.
Similarly, the UAE appeared to be acknowledging Indonesia's decision not to send vice president Ma'ruf Amin, a senior member of Nahdlatul Ulema, with 50 million followers the world's largest Muslim organization, to Kuala Lumpur with pledges of US$23 billion in investments.
Efforts by a majority of Muslim states to ignore the plight of their co-religionists may however be built on ice that is melting beyond the OIC concession to discuss Kashmir.
Last month, Nahdlatul Ulema, as well as Muhammadiyah, with 30 million followers another major Indonesian Muslim organization, issued statements condemning the crackdown in Xinjiang.
At the same time, Muhyiddin Junaidi of the Indonesian Council of Ulema, the country's top clerical body and one of a number of Muslim leaders invited by China to Xinjiang in a bid to convince them that reports of a crackdown were inaccurate, called on the government to more openly denounce Chinese policy.
Standing up for endangered and disenfranchised Muslim and non-Muslim minorities is a litmus test for Nahdlatul Ulema, which has launched a global effort to promote a recontextualization of Islam as well as a humanitarian interpretation of the faith that emphasizes human rights.
Kuwaiti lawmakers last month petitioned the government to speak out about the plight of Muslims in China and India while Bahrain's Council of Representatives welcomed the new year with a statement describing India's amended citizenship law as discriminatory and urging "the international community to … save the lives of innocent Uighur Muslims" in China."
Pressure to speak out about anti-Muslim policies in China and India could put steps by various Gulf and Central Asian nations to adopt aspects of the surveillance system adopted by China in the firing line.
Saudi Arabia and the UAE have been accused of deploying surveillance software to monitor the communications of regime critics in country and abroad as well as activists and journalists.
Central Asian nations such as Kazakhstan and Kyrgyzstan, where anti-Chinese sentiment is simmering, are about to test China's Orwellian citizen scoring system that is being introduced to score a person's trustworthiness.
The system would determine what benefits a citizen is entitled to, including access to credit, high speed internet service and fast-tracked visas for travel based on data garnered from millions of cameras in public places, social media and online shopping data as well as scanning of irises and content on mobile phones at random police checks.
China has already begun to make deployment of its intrusive surveillance systems a pre-condition for investment in Central Asia. In some cases, China appears willing to supply the infrastructure at no cost as part of a Smart City project developed by controversial telecom giant Huawei for initial roll-out in former Soviet states.
Liu Jiaxing, head of Huawei's representative office in Uzbekistan, disclosed China's insistence on adopting its surveillance approach in an interview with an Uzbek news outlet. "Investors will only go where the situation is stable. In view of this, the implementation of the Safe City project is very important for Uzbekistan as it will help the country develop its investment potential," Mr. Liu said.
US-North Korea denuclearization talks: Pyongyang opts for higher stakes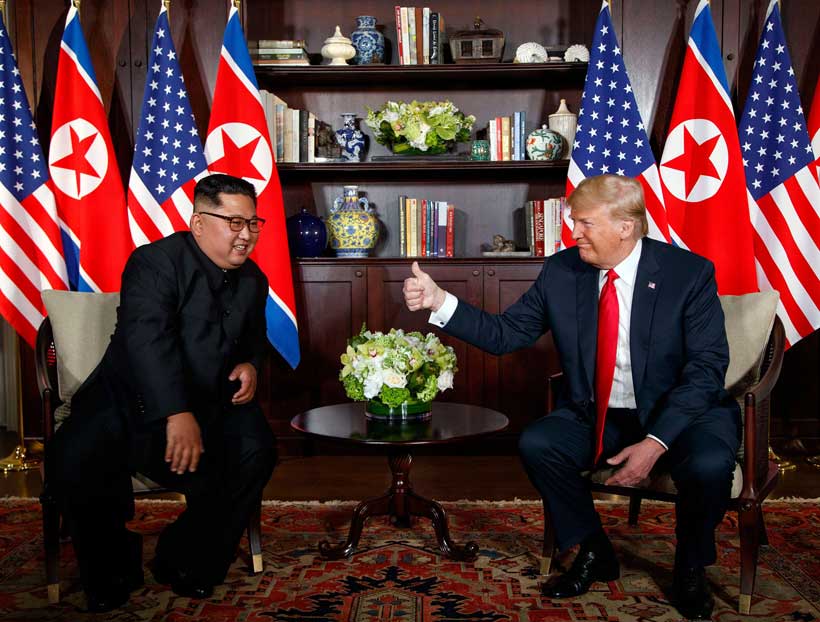 The year 2020 is witnessing radical changes to the denuclearization talks between the United States and North Korea. In the second half of last year the talks faced a final deadlock following North Korea's repeated statements of discontent over the US' refusal to cancel sanctions against Pyongyang and stop military exercises with South Korea despite North Korea's acting on its pledge to cease nuclear tests, freeze intercontinental ballistic missile launches and c;ose nuclear test sites.
Pyongyang has opted for raising the negotiating stakes. «There will be no more negotiations on the lifting of UN sanctions in exchange for all major nuclear facilities of North Korea», – North Korean First Vice Minister of the Ministry of Foreign Affairs Kim Kye-gwan said.
While addressing a plenary session of the Korean Labour Party's Central Committee at the end of 2019, President Kim Jong-un said that unless the United States agreed to a compromise, North Korea would continue to develop nuclear weapons.
Washington was quick to respond that the United States was prepared to take retaliatory measures in case North Korea carried out a test of an intercontinental ballistic missile. A statement to this effect was made by presidential national security adviser Robert O'Brian.
So, although the situation has reached a critical point, it is too early to suggest that the talks have suffered a fiasco – the change in Pyongyang's position comes useful in a way – it helps to clarify the situation and dot all the Is and cross all the Ts. On the other hand, it becomes crystal clear that North Korea is unlikely to abandon its nuclear missile program even in the event of complete lifting of sanctions. On the other hand, the United States is not prepared to provide North Korea with security guarantees it has been asking for.
Meanwhile, the potential for reaching agreement is far from exhausted. According to Mainiti Shimbun, «Kim Jong-un is refraining from direct criticism of President Donald Trump. In all likelihood, he is counting on high-level diplomacy. Trump, who is willing to demonstrate diplomatic success in the run-up to presidential elections due in November, is also keen on emphasizing good relations with Kim».
At present, chances for reaching a final settlement of the North Korean nuclear missile problem are next to zero, whereas the probability of the disruption of talks the participants of which are both unpredictable and emotional, is fairly high.
This, however, does not mean that a reasonable compromise cannot be reached. Statements to this effect have been made regularly by Russian and Chinese diplomats, who have formed a consolidated position on the situation involving the Koran Peninsula which is enshrined in the Joint statement of the two countries' foreign ministers of July 4th 2017. What Russia and China propose is action in exchange for action and a gradual lifting of sanctions depending on the progress achieved at the talks.
South Korean Unification Minister Kim Yeon-chul has signaled the need for an "interim agreement" between Washington and Pyongyang with a view to move towards a mutually acceptable compromise. He also recalled a joint draft resolution of the UN on North Korea which was put forward by Russia and China on December 16th 2019 and which envisaged the softening of international sanctions against Pyongyang and resumption of negotiations.
History repeats itself, but, in this case, this repetition appears to be the only way out which would make it possible for the parties involved to "keep face" and achieve (for the umpteenth time) a mutually acceptable compromise. Once they have made clear their commitment to denuclearization, the two sides may devise a stage-by-stage "road map" in the direction of this goal and get down to work to pursue this plan step by step, gradually lifting sanctions in exchange for an equally gradual elimination of all components of the North Korean nuclear missile program.
From our partner International Affairs