Academic Seminar Europe Goes Silk Road through Armenia Took Place in Yerevan
July 12, 2019, Yerevan, Armenia- "China-Eurasia" Council for Political and Strategic Research, Russian-Armenian University (RAU) and "Europe Goes Silk Road" jointly organized academic Seminar "Europe Goes Silk Road through Armenia". Academic seminar was hosted bythe RAU.
During the opening ceremony of the seminar, Mr. Zhou Hongyou (Counsellor of the Chinese Embassy in Armenia), spoke about the Belt and Road Initiative's progress, results and prospects, he also introduced the last developments in Sino-Armenian relations.
Dr. Arman Navasardyan (Ambassador Extraordinary and Plenipotentiary, Ex Deputy Minister of the Ministry of Foreign Affairs of the Republic of Armenia, Head of the Department of World Politics and International Relations of the RAU) introduced several recommendations for improving Sino-Armenian cooperation.
In turn, Mr. Sebastian Holler, (Co-Founder of the EUROPE GOES SILK ROAD, Research Associate of the Austrian National Defence Academy, Member of the Shabka Think Tank) told about the foundation of the EUROPE GOES SILK ROAD project.
Dr. Mher Sahakyan, the main initiator of this academic Seminar welcomed speakers and guests and mentioned, that the main aim of the seminar was to provide a platform for researchers who do research on Belt and Road initiative.
After the opening remarks Mr. Sebastian Maier (Co-Founder, EUROPE GOES SILK ROAD, Independent Infrastructure Researcher, former TU Wien Assistant Professor) and
Mr. Florian Krendl (Co-Founder, EUROPE GOES SILK ROAD, Member of the 2050 Thinkers Club, Austria) introduced the main aims and approaches of the "EUROPE GOES SILK ROAD" project.
Mr. Sebastian Holler and Mr. Sebastian Maier spoke about preliminary results and outlook of the "EUROPE GOES SILK ROAD Expedition.
Dr. Varuzhan Geghamyan (Assistant Professor, Yerevan State University Director, ARDI Institute) introduced his research on Sino-Turkish relations in the 21-st century.
Dr. Mher Sahakyan's research was focused on main aims of the Belt and Road Initiative and he also introduced several recommendations for improving Sino-Armenian Cooperation in the context of Belt and Road Initiative.
An active discussions and exchange of thoughts followed after each presentation.
The effect of wildfires on sustainable development
With only 10 years left to achieve the Sustainable Development Goals, world leaders in September 2019 called for accelerated action in the next decade to deliver at the scale and speed required. Climate change and global heating however, are increasing the likelihood and intensity of wildfires, which could have a growing impact on the achievement of the Sustainable Development Goals.
For example, the 2019–2020 Australian bushfire season came at the end of the second hottest year on record, with multiple record high temperatures experienced across Australia at the beginning of its wildfire season. This has created far more flammable conditions than usual, leading to multiple megafires and a total burned area said to be over 18 million hectares (186,000 square kilometres, an area bigger than England and Wales).
In addition to the widely reported impact in terms of immediate loss of life, homes and animals in developed parts of the world, the growing scale of wildfires around the world can also have serious impacts on a number of the Sustainable Development Goals.
GOAL 1: No poverty and GOAL 2: Zero hunger
The poor are often hit hardest by global heating. They are the ones least able to adapt; they also tend to be more heavily reliant on natural resources, such as firewood, forest-based plant food and medicines. Forests provide food and medicines for indigenous peoples and many others. Many people's livelihoods, especially in developing countries, depend on intact forest resources, and an abnormally large wildfire can be disastrous.
GOAL 3: Good health and well-being
Smoke from wildfires causes air pollution and is bad for your health no matter where you live. Wildfires release harmful pollutants including particulate matter and toxic gases such as carbon monoxide, nitrogen oxides, and non-methane organic compounds into the atmosphere. Wildfires can cause displacement, stress and anguish to people who have to flee them, beyond those who suffer direct impacts.
The United Nations Children's Fund (UNICEF) reported on 23 September 2019 that wild forest and peatland fires across Kalimantan and Sumatra, Indonesia, were putting nearly 10 million children at risk from air pollution. In many countries, escape and protection from air pollution is a privilege not everyone can afford or has equal access to. Air purifiers and good quality pollution masks can be expensive. Those who can't afford to take time off work may not be able to avoid areas cloaked in smoke, for example.
GOAL 5: Gender equality
Women and girls, especially in developing countries, tend to be more at risk during disasters such as megafires. According to the United Nations Development Programme, the poor are likely to live under circumstances that make them less likely to survive and recover from a disaster event. Studies have shown that disaster fatality rates are much higher for women than for men due, in large part, to gendered differences in capacity to cope with such events and insufficient access to information and early warnings.
GOAL 6: Clean water and sanitation
Particulates and black carbon from forest fires are carried in the air and enter water courses. Researchers have quantified and characterized the black carbon flowing in the Amazon. "In aquatic ecosystems, effects of acidity, nitrogen, and mercury on organisms and biogeochemical processes are well documented. Air pollution causes or contributes to acidification of lakes, eutrophication of estuaries and coastal waters, and mercury bioaccumulation in aquatic food webs," says a study titled Effects of Air Pollution on Ecosystems and Biological Diversity in the Eastern United States.
GOAL 9: Industry, innovation and infrastructure
When they spread to urban or semi-urban areas, wildfires can damage infrastructure such as power lines, mobile phone masts and homes. Rebuilding may be costly or time consuming.
GOAL 12: Responsible consumption and production
Extravagant lifestyles and unsustainable consumption of natural resources in many countries, and associated pollution, are contributing to global heating which in turn makes wildfires more likely.
GOAL 13: Climate action
Wildfires release carbon dioxide (CO2) and other greenhouse gases into the atmosphere and contribute to global heating when the size of the fire exceeds the CO2 reabsorption potential of re-growth. Particles and gases from burning biomass can be carried over long distances, affecting air quality in regions far away. Particles can also land on snow and ice, causing the ice to absorb sunlight that it would otherwise reflect, thereby accelerating global warming. Wildfires on highly combustible peatland are particularly relevant for climate as they emit far more CO2 than ordinary forest or bush fires. These phenomena are known as climate feedback loops and increase the burden of emissions that must be reduced to limit global temperature increase.
GOAL 15: Life on land
While humans have used fire to manage landscapes for thousands of years, current wildfires, exacerbated by global heating and drought, are growing in scale and impact, destroying houses, infrastructure and wildlife—affecting biodiversity. They can cause economic decline, at least in the short term.
Public and Private Sectors Unite on Need for More Renewables
Current energy systems are falling short of supporting the transition to a renewables-based system, participants of the third Public-Private Dialogue, organised by IRENA's Coalition for Action, agreed. The policy makers, legislators, private sector and civil society representatives present, called for greater system flexibility, more active participation of market actors, and a redesign of today's power system setup to accommodate higher shares of renewables.
"We should be seeing explosive renewable energy growth, yet this is not the case everywhere in the world. Creating encouraging market designs will be key," emphasised Ben Backwell, CEO of the Global Wind Energy Council and co-Chair of the Coalition's 'Business and Investors Group'. This sentiment set the tone for discussions focused on how to achieve a 100% renewables-based power system.
Over the past decade, many countries have witnessed tremendous advancements in renewables according to the latest findings of the Coalition for Action in its white paper on utilities in transition to 100% renewables. Rainer Hinrichs-Rahlwes, Vice-President of the European Renewable Energies Federation and co-Chair of the Coalition's 'Towards 100% renewable energy' working group, pointed out that: "More and more countries, regions, cities and utilities around the world recognise the benefits of shifting to very high shares of renewables, not only in the power but in all end-use sectors too."
Addressing perceived risk
Scaling-up investment is critical to advancing renewable energy, particularly in regions with high renewable energy potential, such as Africa. Participants of the dialogue demonstrated significant interest in investing in Africa, however the presence of real and perceived risks limits the flow of bankable renewable energy projects — both small and large.
While each country presents unique investment landscapes, a number of common solutions were identified to manage and mitigate risk including the creation of long-term and stable policy frameworks; improving market design (with a focus on de-risking investments); and adopting renewable-focused integrated planning strategies.
Participants also agreed that early involvement of local communities, continued collaboration among all stakeholders, and inclusive decision-making processes are key to ensuring that renewable energy projects lead to an inclusive development. In this context, Francesco La Camera, Director-General of IRENA highlighted the importance of platforms for public-private exchange and knowledge sharing. "The Public-Private Dialogue has become an important platform for IRENA to engage a variety of stakeholders in the discussion on how we can better work together to scale up deployment of renewables and maximise socio-economic benefits," he stated.
Throughout the meeting participants expressed concern that renewable energy targets in general, and in Nationally Determined Contributions (NDCs) in particular, fall short of what is needed to achieve global climate objectives, especially in wealthy and high-carbon emitting nations.
When reporting back from the meeting at the opening of the IRENA Assembly, Bruce Douglas, Deputy CEO of Solar Power Europe, on behalf of the Coalition for Action, called on all governments to urgently enhance their NDCs this year and reminded countries that, "significantly more ambitious renewable energy targets and domestic frameworks are required to achieve the Paris Agreement goals."
The dialogue was organised by IRENA's Coalition for Action on the side-lines of the IRENA Tenth Assembly on January 10. The meeting sought to foster a common understanding of the steps necessary to urgently increase the share of renewable energy and accelerate investments.
Read the Coalition's full report back from the Public-Private Dialogue to the Assembly.
Deloitte Shares Insights on the Libra Project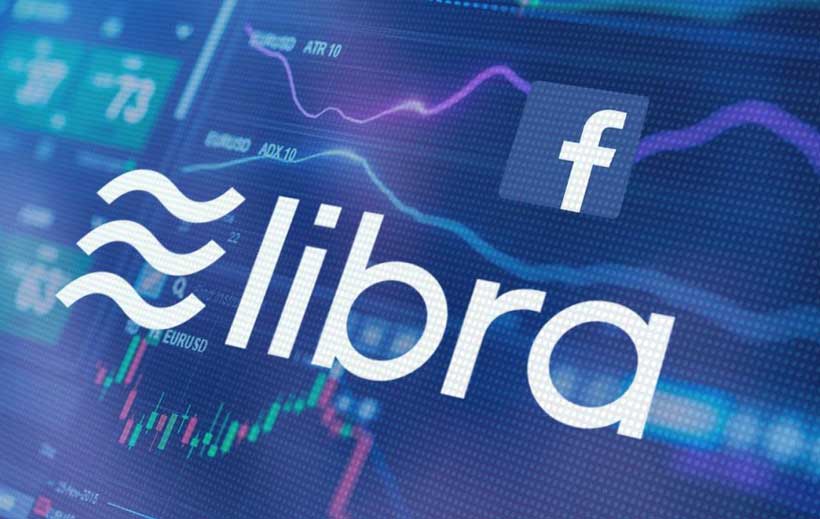 Deloitte today published its viewpoint on the Libra Project, a payment tool that seeks to facilitate a more connected global payment system, remove inefficiency in global money movement and commerce, and foster financial inclusion and economic participation. At the center of the Libra Project is the Libra — a digital asset with potential global reach.
The Libra Project is a bold new proposition designed to create foundational financial infrastructure with potential unprecedented scale and reach that would uniquely differentiate Libra.
The Project's governing body, the Libra Association and its members, are part of a larger ecosystem of merchants, users, developers, financial institutions among others, who will likely be pivotal in making the Project successful.
The current efforts of the Project reflect an attempt to set up an inclusive, and transparent collaboration across many jurisdictions. The proactive attempt at regulatory and political scrutiny of the Libra initiative has created awareness and momentum in the form of dialogue and pushbacks around the role of digital assets in the global economy.