Oil: A blessing or a curse for Somalia?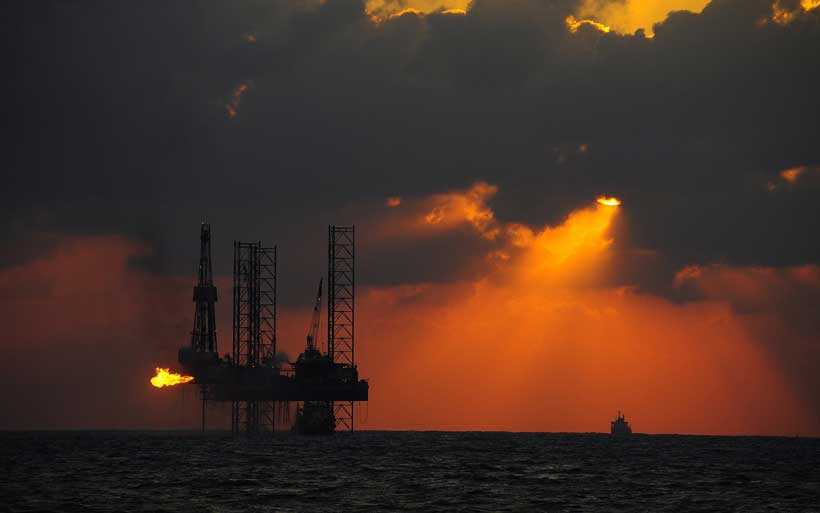 Somalia recently reached a landmark agreement with Shell and Exxon Mobil to develop the vast petroleum reserves believed to lie off the troubled country's coast. The deal rekindles a previous joint venture with the two oil giants that was cut short in 1990 when the ousting of Somali dictator Mohamed Siad Barre threw the country into a prolonged period of instability—and rekindles debates over whether oil will present greater opportunities or risks to Mogadishu.
Somalia's new petroleum law, passed by the federal parliament earlier this year, has paved the way for this renewed exploration of the country's extensive natural resources—estimated at as much as 100 billion barrels. The government hopes that drawing on these riches will help kickstart economic regeneration as the country's security situation slowly but steadily improves after decades of conflict, terrorism and piracy.
Talks are now being held to enable the agreed concessions to be converted into revenue sharing agreements (RSAs) that will return 55 percent of offshore oil revenues to Somalia's central government, with the remainder being channelled to member states. A new licensing round, covering another 15 offshore blocks, has begun, with concessions expected to be awarded early next year.
Rebuilding a damaged economy or fuelling rifts?
Concerns are nevertheless rising that the possible influx of petroleum resources may exacerbate existing rifts between Somali states. The adjacent states of Somaliland and Puntland have disputed the ownership of the oil-rich Sool and Sanaag regions for decades; if an exploration licence were granted to a foreign company, the situation could easily descend into war.
Meanwhile, the prospect of oil revenues has also added fuel to the fire of a long-running maritime border row between Somalia and Kenya. In February this year, Nairobi accused Mogadishu of an 'illegal land grab' after Somalia attempted to auction off oil and gas blocks from disputed territory on the border between the two countries – a flashpoint which resulted in the recall of the Kenyan ambassador and the tit-for-tat expulsion of the Somali diplomat in Nairobi. The Somali government responded by withdrawing the disputed blocks from sale, pending a judgement by the ICJ.
Learning from experience: Senegal and Equatorial Guinea
As Somalia wrestles with the question of how to benefit from its oil reserves while eschewing further strife, it has examples – both good and bad – among fellow African nations who've uncovered fossil fuel deposits.
Senegal, not historically an oil-producing nation, has been the site of a number of promising discoveries recently. Industry analysts have suggested that the Senegal Basin could be the "next offshore boom"—particularly likely following the announcement earlier this month that new, high-quality gas reserves have been discovered at the Greater Tortue Ahmeyim site straddling the Senegalese-Mauritanian border.
Senegal has already faced some of the troubles which inevitably accompany rich petroleum finds. The African Energy Chamber has suggested that recent allegations that the Senegalese president's brother improperly benefitted from the awarding of oil and gas contracts in fact stemmed from an attempt to taint the reputation of both President Macky Sall and the Senegalese fossil fuel industry in general.
Senegal's oil hopes have not been derailed, however, and Dakar is making a concerted effort to reap the maximum benefit from its oil reserves. The country's new petroleum code, voted into law earlier this year, has brought Senegal's legal framework for natural resources in line with industry norms, increased transparency and upped the state's share of oil revenues.
If Dakar is so far managing to avoid the notorious "resource curse", other African countries flush with oil have not found the fuel to be such a boon. Equatorial Guinea is practically a textbook example of a country squandering its oil reserves without returning tangible benefits to its citizens. In fact, while Equatorial Guinea's per-capita wealth is the highest of any country in sub-Saharan Africa, government spending in areas like health and education are way below average.
That's not to say some haven't benefited from the oil millions: President Obiang—who has ruled the country with an iron fist since he had his uncle shot and killed in 1979— has managed to shore up the family coffers nicely, collecting race cars and mansions in Europe and America. Obiang once questioned "what right does the opposition have to criticize the actions of a government?" and spent his early years overseeing Black Beach, the most notorious prison in Africa.
Since Equatorial Guinea discovered oil, however, the despot has been more or less accepted by the international community. The once-shuttered U.S. Embassy in Malabo was reopened and former Secretary of State Condoleezza Rice referred to Obiang as "an old friend".
Somalia needs to tread carefully
The cases of Senegal and Equatorial Guinea, among others, offer Somalia guidance as it attempts to use its oil to further its progress towards peace and reconciliation. The involvement of US troops has helped to push back the terrorist group al-Shabab, while the International Monetary Fund (IMF) has indicated that Somalia could qualify for debt relief as early as next spring – which would enable the government to plan public spending programmes and invest in job-creation schemes. However, regulators have cautioned that more needs to be done in the interim to tackle poverty and build a more resilient economy.
Against this backdrop, an oil boom could help Somalia rise to the challenges it faces. But it's also possible that the influx of wealth could serve to fuel already-serious corruption. In the 2018 Corruption Perceptions Index (CPI), Somalia received the highest score out of all 180 countries ranked, making it the most corrupt in the world. Tapping into oil revenues could help lift Somalis out of endemic poverty—almost three-quarters of its population survive on less than two dollars a day— but the vast cash flow this would release may also cause political corruption to thrive, as Equatorial Guinea has shown. Carefully managing any oil finds, as Senegal is trying to do, will be essential for Somalia to maintain recent progress.
Situation in central Mali 'deteriorating' as violence, impunity rise
The growing violence has contributed to a deteriorating security situation in central Mali, with impunity being one of the aggravating factors, an independent UN human rights expert warned on Friday.
"In central Mali, I observed an accumulation of security, judicial and administrative failures that facilitates mass violence with impunity. The Malian Armed Forces and MINUSMA (UN Multidimensional Integrated Stabilization Mission in Mali) have failed to provide adequate security for the civilians of the region," Alioune Tine, the UN Independent Expert on the human rights situation in Mali, said in a statement following his visit to the country.
He said that civilians have been victimized by transnational criminal organizations, terrorist groups and armed militia which are grasping control of the region.
The human rights expert was told that the perpetrators of previous attacks in different regions have not been held accountable, thus making impunity as one of the aggravating factors of the current violence.
The slow judicial process is due to the security situation, which makes arresting the alleged perpetrators complicated, as well as the climate of fear, with witnesses and victims afraid of reprisals.
"The current violence is increasingly difficult to control and could become a major threat to the entire sub-region," Mr. Tine warned, adding that the Economic Community of West African States (ECOWAS) and the African Union must urgently find effective remedies to end violence and serious human rights violations in central Mali.
He also urged the UN Security Council to reassess the situation and adjust the mandate of the MINUSMA accordingly.
Improvement in northern Mali a 'major turning point'
Despite the worsening situation in central Mali, there has been some positive progress in the north.
"The implementation of the Algiers Agreement in 2015 in northern Mali, with the gradual redeployment of the rebuilt Malian Armed Forces (FAMA) in Kidal and Timbuktu and their upcoming deployment in Menaka and Taoudeni, is an important step towards the return to peace," said Mr. Tine.
Calling this improvement "a major turning point", the UN expert also commended the efforts of the Malian state, armed groups and MINUSMA throughout this process.
"The resolutions currently being implemented bring a new hope for peace and for a gradual return to a peaceful political process in northern Mali, through the organization of legislative elections," he said.
The 2015 Algiers Agreement is an Algerian-brokered agreement for peace and reconciliation in Mali, signed among the Government of Mali, the Coordination of Movements of Azawad and the Plateforme armed group.
Independent experts are appointed by the Geneva-based Human Rights Council to examine and report back on a specific human rights theme or a country situation. The positions are honorary and the experts are not UN staff, nor are they paid for their work.
Escalating Burkina Faso violence brings wider Sahel displacement emergency into focus
Deadly attacks on villages in Burkina Faso have forced 150,000 people to flee in just the last three weeks, the UN refugee agency (UNHCR) said on Friday, warning of a displacement emergency in the wider Sahel region.
Amid a devastating surge in terrorist attacks against civilian and military targets which the UN says have risen five-fold in Burkina Faso, Mali and Niger since 2016, UNHCR spokesperson Andrej Mahecic said that survivors needed safety, shelter, food and water "everywhere".
Help is particularly needed in northern Burkina Faso, where displaced families are staying with host communities who have little in the way of resources themselves.
Some 4,000 people a day flee violence
The new arrivals are "occupying whatever space is available", the UNHCR official explained, stressing that more than 4,000 people a day have fled attacks in Burkina Faso, since 1 January.
"So far, 765,000 people have already been displaced, of whom more than 700,000 in the past 12 months," he noted.
Those forced to flee "report attacks on their villages by militant groups, killing, raping, and pillaging," the UNHCR official said. "Terrified of these attacks, residents have left everything behind to find safety."
A similar pattern of violence has driven people from their homes in Mali and Niger, adding to the longstanding insecurity crisis further afield in the Lake Chad region, where the UN humanitarian coordination office (OCHA) estimates that 2.3 million people are displaced.
Following a recent string of attacks in Niger's Tillaberi and Tahoua regions, UNHCR reported that 4,400 people have fled into neighbouring Mali, while the same wave of violence has displaced around 11,000 people inside Niger.
"They have found refuge in nearby towns of Banibangu and Ouallam, where assistance is being provided," Mr. Mahecic said, noting that the regions of Tillaberi and Tahoua host 58,000 refugees from Mali and nearly 81,000 displaced people.
In central Mali, the UNHCR official noted that the latest attacks on the village of Ogossagou on 14 February had claimed 30 lives.
'Too afraid to move'
"Safety is needed for these people," he said. "In some of these situations, people are so afraid of the insecurity and violence around them that even though they are under attack or fearing of an attack, they do not dare to move."
The Sahel region encompasses an area south of the Sahara Desert spanning 10 countries from Senegal in the west to Eritrea, in the east.
Violence there intensified after the 2011 revolution in Libya, and an uprising in Mali a year later. As a result, terrorist groups, organized criminal groups and others took advantage of weak governance and ethnic tensions to move across borders and terrorize local populations.
Highlighting severe challenges in accessing the needs of victims of violence throughout the Sahel region, Mr. Mahecic explained that safety, shelter food and water were a priority.
Clothing and other basic items, including dignity kits for women and girls, were also urgently needed, he said, along with counselling for survivors of atrocities.
"What we know right now, is that the violence and the frequency of these attacks have increased, the intensity has increased, and we know that this is the key reason behind this massive displacement," he said.
Safe access vital to traumatized communities
UNHCR and its partners have stepped up their response, including by strengthening health and education facilities for communities, Mr. Mahecic added, before appealing for safe access for humanitarians to deliver assistance.
According to the UN Special Representative and Head of the UN Office for West Africa and the Sahel (UNOWAS), violence in the Sahel claimed more than 4,000 lives in 2019, compared to 770 in 2013.
In a briefing to the Security Council last month, Mohamed Ibn Chambas described "relentless attacks" that had shaken public confidence in the authorities.
"Most significantly," he said, "the geographic focus of terrorist attacks has shifted eastwards from Mali to Burkina Faso and is increasingly threatening West African coastal States."
Mr. Chambas also explained how the attacks were often perpetrated by extremists looking to engage in illicit activities that included capturing weapons and illegal artisanal mining.
"Extremists provide safety and protection to populations, as well as social services in exchanged for loyalty", he said.
Violence in North and West Africa increasingly targeting civilian and border areas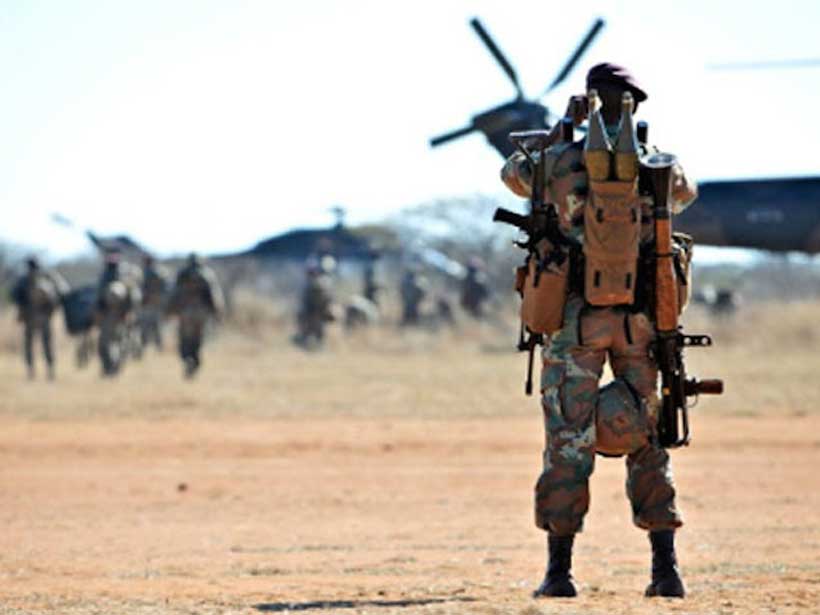 Violence in North and West Africa is increasingly targeting civilian and border regions as today's conflicts involve non-state actors with diverging agendas, according to a new report by the OECD's Sahel and West Africa Club (SWAC).
The report uses granular data to assess the intensity and geographical distribution of violence in the region since 1997. It finds that the last five years have been the most violent recorded in North and West Africa, with more than 60,000 people killed between January 2015 and the end of 2019. More than 40% of violent events and fatalities occur within 100 km of a land border, and 10% of deaths from political violence occur less than 10 km from a border. Civilians are increasingly specific targets of violence, rather than just being caught in cross fire.
The report uses a "Spatial Conflict Dynamics Indicator" to show which regions of North and West Africa experience the most conflict, how conflicts evolve geographically over time and how military interventions affect the intensity and spread of violence. It notes that attempts to stabilise the region are complicated due to the number of players involved and their shifting alliances.
"Paying close attention to the geography and dynamics of these deadly conflicts and the complex interactions between the large numbers of actors involved may help to find ways to resolve this worsening insecurity," said OECD Secretary-General Angel Gurría, presenting the report at the Munich Security Conference.
The Sahara-Sahel region is suffering from exceptional levels of political instability involving a combination of rebellions, jihadist insurgencies, coups d'état, protest movements and illegal trafficking of drugs, arms and migrants. Conflicts tend to regionalise across borders as armed groups defeated by counter-insurgency efforts relocate to other countries. The geographic spread and opportunistic relocation of conflicts is exacerbated by a lack of controls on many African borders that facilitates the circulation of fighters, hostages and weapons.
The study calls for states in the region and the international community to promote regional initiatives to restore state legitimacy, increase investment in border regions and improve protection of civilians — creating secure regions where inclusive forms of policies are put in place and a strong dialogue between states, local actors and populations is reinforced.