Bangladesh: Climate-Smart Growth Key to Achieving Upper-Middle Income Status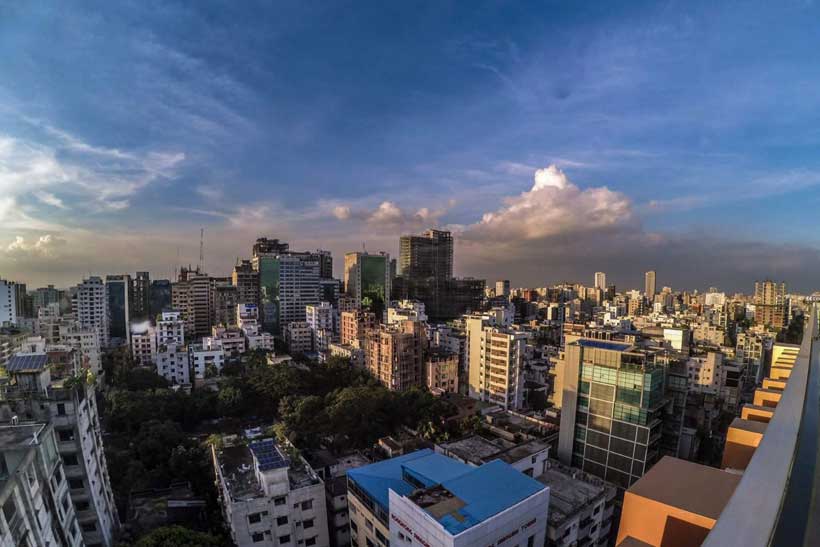 The World Bank reaffirmed its continued support to Bangladesh to achieve the country's vision of reaching an upper-middle income status through ensuring green growth, as the Bank's Chief Executive Officer Kristalina Georgieva concluded a two-day visit to the country.
As a co-chair of the Third Executive Meeting of the Global Commission on Adaptation (GCA) that took place in Dhaka on July 10, Georgieva commended Bangladesh for its leading role in adaptation and disaster preparedness, despite being among the countries most vulnerable to climate change.
"The world can learn from Bangladesh's adaptation and strong disaster-coping mechanisms. Their approach is working when we compare recent and past natural disasters: Cyclone Bhola in 1970 killed half a million people while last May Cyclone Fani, of similar strength caused less than 10," said Georgieva. "But climate change will make the threat of natural disasters more frequent and intense. The World Bank remains committed to help Bangladesh improve resilience and ensure climate-smart growth."
For Bangladesh, dealing with climate change is a development priority.With active community participation, the country has improved defensive measures, including early warning systems, cyclone shelters that double up as schools, evacuation plans, coastal embankments, reforestation schemes and increased awareness and communication. The World Bank has supported these measures, which have reduced deaths in major storms.
On Wednesday, she met with the Honorable Prime Minister Sheikh Hasina and commended Bangladesh's remarkable progress in economic development and poverty reduction. They discussed the country's development priorities, and how the bank can support them.
Today, Georgieva visited a learning center, known as Ananda School that brings poor out-of-school children back to primary education. The World Bank is supporting the government project that enrolled about 690,000 poor and out-of-school children, half of whom are girls, in Ananda Schools, which in Bengali means "school of joy". To cover the poorest slum children, the project has been expanded to 11 city corporations. In Cox's Bazar area, the program is providing learning opportunities to Rohingya children and helping the dropped-out youth from the host community.
"I am most impressed with the resilience of the people of Bangladesh and their determination for a better future for their children," added Georgieva. "This has been the driving force that made Bangladesh become a low-middle income country from being one of the poorest nations at birth only within four decades. The country also showed extreme generosity by providing shelter to about a million Rohingya population. The World Bank stands by Bangladesh in its journey to an upper-middle income status."
The World Bank was among the first development partners to support Bangladesh following its independence. Since then, the World Bank has committed over $30 billion, mostly in grants and interest-free credits to Bangladesh, supported by the International Development Association (IDA), the World Bank's arm for the poorest countries. Bangladesh currently has the largest IDA program totaling $12.6 billion.
MENA Faces Another Year of Subdued Growth, with Bolder Reforms Needed to Boost Private Sector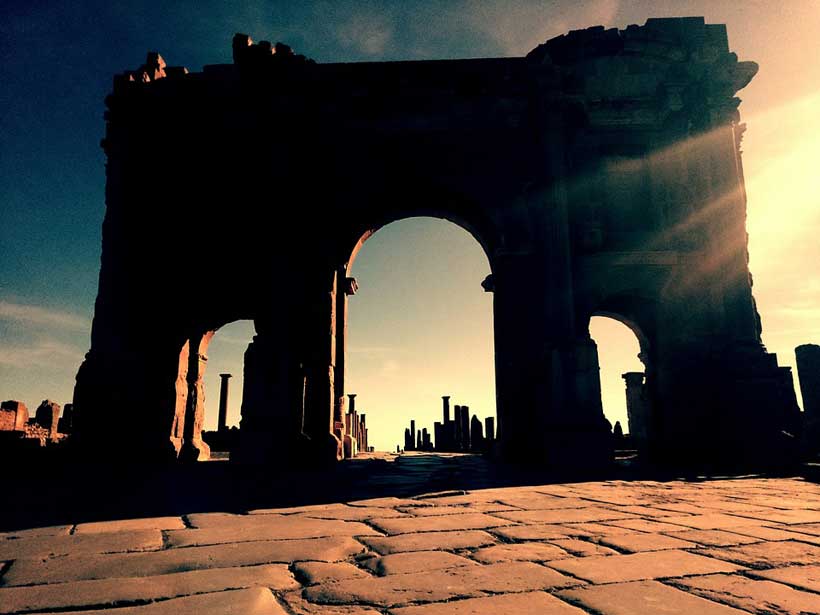 Economic growth in the Middle East and North Africa (MENA) region is projected to slow to 0.6% this year compared with 1.2% last year, according to a new World Bank report. The growth forecast for 2019 is revised down by 0.8 percentage points from the April 2019 projection due to lower oil prices since April 2019 and a larger-than expected contraction in Iran. MENA's economic outlook is subject to substantial downside risks—most notably, intensified global economic headwinds and rising geopolitical tensions.
The latest edition of the MENA Economic Update titled "Reaching New Heights: Promoting Fair Competition in the Middle East and North Africa" discusses the current sluggish growth due to conservative oil production outputs, weak global demand for oil, and a larger-than-expected contraction in Iran. On the other hand, a boost in non-oil activities in the Gulf Cooperation Council (GCC) countries (Bahrain, Kuwait, Oman, Qatar, Saudi Arabia, the United Arab Emirates), most prominently in construction, partially offset the dampening effect on the region's average growth numbers as a result of Iran's economic contraction.
Egypt's Gross Domestic Product (GDP) continues to lead growth in the region as its overall macroeconomic environment has improved following the country's exchange rate, fiscal, and energy reforms. As a result, Egypt's economy grew to 5.4% in the first half of 2019, up from 5.2% in 2018.
"Countries in the region have implemented bold reforms to restore macroeconomic stability, but the projected growth rate is a fraction of what is needed to create enough jobs for the fast-growing, working-age population," said Ferid Belhaj, World Bank Vice President for the Middle East and North Africa region. "It is time for courageous and far-sighted leadership to deepen the reforms, to bring down the barriers to competition and to unlock the enormous potential of the region's 400 million people as a source of collective demand that could drive growth and jobs.
In the medium-term, the World Bank expects real GDP in the MENA region to grow at 2.6% in 2020 and 2.9% in 2021. The projected pickup in growth is largely driven by increasing infrastructure investment in GCC countries and the recovery in Iran's economy as the effects of current sanctions wane.
However, the report warns that a further escalation in regional tensions could severely weaken Iran's economy and spill over to other countries in the region. While rising oil prices would benefit many regional oil exporters in the short run, the overall impact would be to hurt regional trade, investment, and spending on infrastructure.
In addition to providing economic growth forecasts for each country, the report highlights how unfair competition results from markets dominated by state-owned enterprises and politically-connected firms which deters private investment, reducing the number of jobs and preventing countless talented young people from prospering.
"The lack of fair competition is holding back the development of the region's private sector, which history has shown to be the source of broad-based growth and jobs," said Rabah Arezki, World Bank MENA Chief Economist. "Countries in the region have an opportunity to transform their economies by levelling the economic playing field, and creating business environments that encourage risk-taking and reward innovation and higher productivity."
Unleashing regional demand accompanied by arm's length regulation that fosters competition and fights anti-competitive practices could prevent the perpetuation of oligarchies—the powerful few who often seize control of liberalization attempts, with the unfortunate result that the idea of reform is sullied among the citizens. The report calls for strengthening competition laws and enforcement agencies. It also calls for more efficient management leading to potential corporatizing of state-owned enterprises, promoting the private sector, and setting up watchdogs to rebalance contestability between them.
Pension Policies Must Keep Up with Rapidly Aging Societies
A new publication on pension reform examines nonfinancial defined contribution (NDC) pension schemes as an approach to help policymakers meet the challenges brought on by rapidly aging populations and the changing nature of work, says the World Bank. In a world in which working lives will be increasingly longer, and demands for social care services will expand, pension systems will need to be reformed to ensure workers are protected and do not fall into poverty in old age.
Titled "Progress and Challenges of Nonfinancial Defined Contribution Pension Schemes", this publication brings together evidence on NDCs pension schemes and reforms more broadly to bear on today's labor market. NDC is a type of public pension system in which workers pay contributions to finance the benefits of current retirees, similar to traditional public pension schemes. However, unlike the latter, the NDC approach factors in automatic adjustments based on demographic changes, a key advantage given the increased aging and decreased fertility in many societies today. Over the past decades, NDCs have emerged as a key tenet in global thinking about pensions, as this framework ensures more efficient and effective social risk sharing, and better public resource allocation.
"The unique feature in the NDC framework is a built-in design that achieves affordability, financial sustainability, and intergenerational fairness," said Robert Holzmann, Governor for the Austrian National Bank and one of two lead editors of the volume. "With individual accounts come transparent information on the interaction of individuals' decisions to work and pay contributions and their own roles in determining their future pension outcomes," he said.
An NDC framework also allows countries to address poverty in the aging population, if it is accompanied by a well-thought out complement to provide a safety net for the elderly. "Special efforts must be devoted to constructing a zero pillar to address poverty in old age," said Edward Palmer, Professor of Social Insurance Economics at Uppsala University, Sweden, and the other lead editor of the volume. "This ensures that people with low lifetime incomes, such as those who work predominantly in "unremunerated home care" and otherwise in the informal market economy – typically in emerging but also in developed economies – are provided with adequate basic protection in old age," From this standpoint, governments have a key role to play in providing a basic level of pension to prevent poverty in old age.
"The lessons from theory and practice contained in this book will help us all find better responses to the biggest challenges of the current time: adapting the social protection systems to the challenges of aging populations and the changing labor markets and contributing to human capital for the current and future generations," said Michal Rutkowski, Global Director of the World Bank Social Protection and Jobs Global Practice. "The World Bank's vision is one in which social insurance is extended to all workers, independently of how they engage in the labor market," said Rutkowski.
The recent World Bank white paper on "Protecting All: Risk-Sharing in a Diverse and Diversifying World" proposes an approach to worker protection and social security that is better adapted to an increasingly diverse and fluid world of work, and the NDC approach to pensions represents a framework that is individually financed and considered "actuarially fair".
Based on a 2017 Rome conference by INNAP, funded by the Swedish Pension Agency, and published by the World Bank Group, this new anthology documents twenty years of country experiences where NDC pension schemes were introduced, and addresses specific dimensions of pension policies under this scheme, such as poverty, labor market, family and gender, and longevity. It includes 31 contributions from academics, practitioners, policy makers, and experts in pensions and social policy.
Small businesses and self-employed provide most jobs worldwide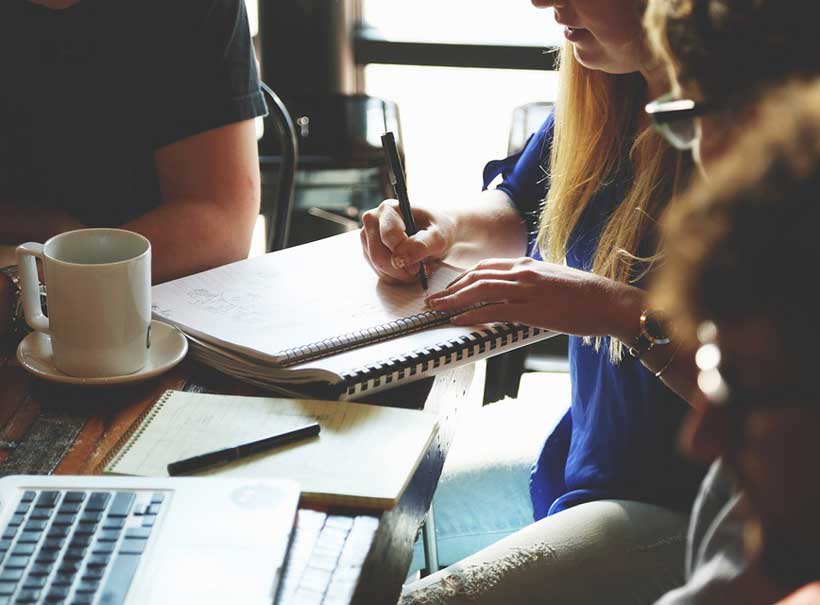 Self-employment, micro and small enterprises play a far more important role in providing jobs than previously believed, according to new International Labour Organization (ILO) estimates.

Data gathered in 99 countries found that these so-called 'small economic units' together account for 70 per cent of total employment, making them by far the most important drivers of employment.

The findings have "highly relevant" implications for policies and programmes on job creation, job quality, start-ups, enterprise productivity and job formalization, which, the report says, need to focus more on these small economic units.

The study also found that an average of 62 per cent of employment in these 99 countries is in the informal sector, where working conditions in general tend to be inferior, (i.e. a lack of social security, lower wages, poor occupational safety and health and weaker industrial relations). The informality level varies widely, ranging from more than 90 per cent in Benin, Cote d'Ivoire and Madagascar to less than five per cent in Austria, Belgium, Brunei Darussalam and Switzerland.

The information is published in a new ILO report, Small matters: Global evidence on the contribution to employment by the self-employed, micro-enterprises and SMEs .

The report finds that in high-income countries, 58 per cent of total employment is in small economic units, while in low and middle-income countries the proportion is considerably higher. In countries with the lowest income levels the proportion of employment in small economic units is almost 100 per cent, the report says.
The estimates draw on national household and labour force surveys, gathered in all regions except North America, rather than using the more traditional source of enterprise surveys that tend to have more limited scope.

"To the best of our knowledge, this is the first time that the employment contribution of so-called small economic units has been estimated, in comparative terms, for such a large group of countries, particularly low and middle income countries," said Dragan Radic, Head of the ILO's Small and Medium Enterprises Unit.

The report advises that supporting small economic units should be a central part of economic and social development strategies. It highlights the importance of creating an enabling environment for such businesses, ensuring that they have effective representation and that social dialogue models also work for them.

Other recommendations include; understanding how enterprise productivity is shaped by a wider "ecosystem", facilitating access to finance and markets, advancing women's entrepreneurship, and encouraging the transition towards the formal economy and environmental sustainability.

Micro-enterprises are defined as having up to nine employees, while small enterprises have as many as 49 employees.