UN Environment and NASA reach agreement on new global learning initiative
The National Aeronautics and Space Administration (NASA) and the United Nations Environmental Programme have agreed to work together on the promotion and implementation of Global Learning and Observations to Benefit the Environment (GLOBE) and UN Environment's activities.
The GLOBE Programme is an international science and education programme that provides students and the public worldwide with the opportunity to participate in data collection and the scientific process, and contribute meaningfully to our understanding of the Earth system and global environment.
Through this partnership, GLOBE and UN Environment will cooperate on environmental education and training, citizen science, and the collection and distribution of environmental data.
GLOBE and UN Environment will also work together to increase awareness, and promote the use, of GLOBE data by the international science community by leveraging the UN Environment's Global Resource Information Database Centres and publications, with the goal of encouraging participation of environmental researchers in GLOBE.
They will also share education and training resources for distribution to their networks and promote closer collaboration of UN Environment Regional Offices with GLOBE countries. UN Environment, NASA, and GLOBE are excited about the opportunities this partnership will bring to the environmental community.
"The NASA Globe and UNEP partnership strengthens the sharing and interoperability of geospatial data, promoting the availability of rich information for learning and observations towards a better environment," says Alexandre Caldas, UN Environment's Chief of the Country Outreach, Technology and Innovation Branch in the Science Division.
"NASA is pleased to partner with UNEP to enhance environmental education and training and to open up new prospects for the collection and use of environmental data," says Allison K. Leidner, the NASA GLOBE Program Manager.
"The opportunity to collaborate with a worldwide environmental organization is especially exciting at the cusp of the GLOBE Program's 25th anniversary on Earth Day 2020," she adds.
"It has a direct impact on youth and new generations, fundamental for data strategies and our common future. This leverages UNEP initiatives in terms of harnessing the power of big data on the environment for sustainable development, peace and security and humanitarian action."
Biodiversity loss: what is causing it and why is it a concern?
Biodiversity, or the variety of all living things on our planet, has been declining at an alarming rate in recent years, mainly due to human activities, such as land use changes, pollution and climate change.
On 16 January MEPs called for legally binding targets to stop biodiversity loss to be agreed at a UN biodiversity conference (COP15) in China in October. The conference brings together parties to the 1993 UN Biodiversity Convention to decide on its post-2020 strategy. Parliament wants the EU to take the lead by ensuring that 30% of EU territory consists of natural areas by 2030 and considering biodiversity in all EU policies.
What is biodiversity?
Biodiversity is traditionally defined as the variety of life on Earth in all its forms. It comprises the number of species, their genetic variation and the interaction of these lifeforms within complex ecosystems.
In a UN report published in 2019, scientists warned that one million species – out of an estimated total of eight million – are threatened with extinction, many within decades. Some researchers even consider we are in the middle of the sixth mass extinction event in Earth's history. Earlier known mass extinctions wiped out between 60% and 95% of all species. It takes millions of years for ecosystems to recover from such an event.
Why is biodiversity important?
Healthy ecosystems provide us with many essentials we take for granted. Plants convert energy from the sun making it available to other life forms. Bacteria and other living organisms break down organic matter into nutrients providing plants with healthy soil to grow in. Pollinators are essential in plant reproduction, guaranteeing our food production. Plants and oceans act as major carbon sinks.
In short, biodiversity provides us with clean air, fresh water, good quality soil and crop pollination. It helps us fight climate change and adapt to it as well reduce the impact of natural hazards.
Since living organisms interact in dynamic ecosystems, the disappearance of one species can have a far-reaching impact on the food chain. It is impossible to know exactly what the consequences of mass extinctions would be for humans, but we do know that for now the diversity of nature allows us to thrive.
What measures does the Parliament propose?
MEPs are calling for legally binding targets both locally and globally, in order to encourage more ambitious measures to ensure the conservation and the restoration of biodiversity. Natural areas should cover 30% of the EU territory by 2030 and degraded ecosystems should be restored. In order to guarantee sufficient financing, Parliament proposes that 10% of the EU's next long-term budget is devoted to conservation of biodiversity
Who turned up the temperature? Climate change, heatwaves and wildfires
The cautionary tale of the boiling frog describes how a frog that jumps into boiling water will save itself by jumping straight out, but the frog that sits in the water while it gradually gets hotter and hotter will boil to death. The global warming crisis surrounds us today and we must act now to protect ourselves.
On 15 January 2020, the World Meteorological Organization confirmed that 2019 was the second hottest year on record after 2016, according to the organization's consolidated analysis of leading international datasets.
Average temperatures for the five-year (2015–2019) and ten-year (2010–2019) periods were the highest on record. Since the 1980s, every decade has been warmer than the previous one. This trend is expected to continue because of record levels of heat-trapping greenhouse gases in the atmosphere that has caused our climate to change.
Averaged across the five data sets used in the consolidated analysis, the annual global temperature in 2019 was 1.1°C warmer than the average for 1850–1900, used to represent pre-industrial conditions. 2016 remains the warmest year on record because of the combination of a very strong El Niño event, which has a warming impact, and long-term climate change.
"The average global temperature has risen by about 1.1°C since the pre-industrial era and ocean heat content is at a record level," said World Meteorological Organization's Secretary-General Petteri Taalas.
Across 2019, Europe sweltered in its hottest-ever July since records began, causing multiple deaths, closed offices and disruptions to flights and vital services. Wildfires also broke out in the Arctic, with smoke-filled air swirling across a larger-than-ever area of Arctic wilderness.
The heat didn't let up as the seasons changed across the hemispheres, and Australia's hottest, driest year on record created dangerously flammable conditions, across wider areas and earlier in the wildfire season, with devastating consequences. Australia's 2019–2020 bushfire season is already the worst on record, burning 18.3 million hectares by mid-January, causing loss of life, homes, livelihood and the reported death of a billion animals. There are still ten weeks to go before the end of the bushfire season.
"The reality is that this is the world we live in with 1.1°C of warming," says Niklas Hagelberg, a United Nations Environment Programme (UNEP) climate change expert. "These record temperatures, record heatwaves and record droughts are not anomalies but the wider trend of a changing climate. We can only expect worsening impacts as global temperatures rise further."
As fires continue to smolder across the remains of Australia's devasted communities, and threaten yet more new ones today, and as Australia, a well-resourced country used to seasonal bushfires, continues to receive international support to face the challenges of the weeks of the remaining bushfire season, it appears that we are woefully underprepared to face our future reality.
UNEP's Emissions Gap Report 2019 reported that on the current path of carbon dioxide emissions, if we rely only on the current climate commitments of the Paris Agreement, and they are fully implemented, there is a 66 per cent chance that warming will rise to 3.2°C by the end of the century.
"Governments, companies, industry and the public in G20 countries, who are responsible for 78 per cent of greenhouse gas emissions, must set targets and timelines for decarbonization," says Hagelberg. "We must embrace the potential and opportunities of a world powered by renewable energy, efficiency technologies, smart food systems and zero-emission mobility and buildings."
2020 is the year that governments will meet to take stock of and increase the ambition of their commitments to climate action. It is the year that global emissions must drop by 7.6 per cent and by 7.6 per cent again every subsequent year until 2030 in order to limit global temperature rise to 1.5°C.
Before extreme weather events push more communities and ecosystems beyond their ability to cope, in 2020, as a global community we have the means and opportunity to prevent our planet from boiling but need to act now cannot be ignored.
Three reasons to be a Young Champions of the Earth 2020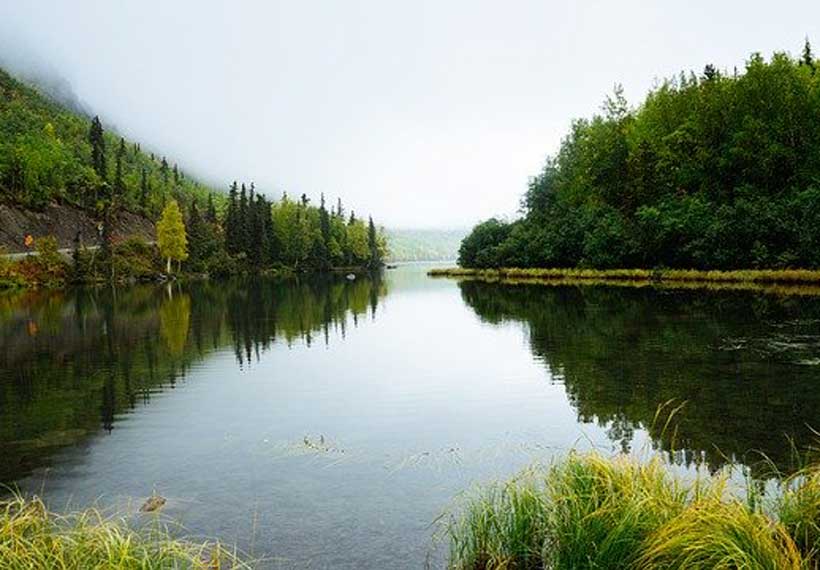 If you're passionate about the environment and want to take your message far and wide in 2020, this could be your chance.
Thousands of young people aged 18 to 30 apply to the Young Champions of the Earth prize every year. Launched in 2017 by the UN Environment Programme and powered by Covestro, the prize celebrates and supports individuals between 18 and 30 years old with outstanding potential to create a positive environmental impact.
So, if you have a dream to turn your environmental project into reality, with a transformative impact on society, stay tuned. Applications open here in early 2020.
In addition to funding, prize winners receive tailored training and a global communication platform to amplify their work. Just in case you need inspiration to apply, we asked former prize winners what they have gained most from the year-long programme.
Here is what they said:
Incredible visibility
Through the award, your project will gain visibility locally and internationally. In addition to the annual announcements made during a high-level award ceremony, making more people aware of your project or idea, there is also the chance to work with a whole communications team on media outreach and storytelling throughout the year, to get your message far and wide.
Strengthened credibility
Your business or project will benefit by being recognized on a global platform. For young people starting out in a career, it is often difficult to convince others that your idea or work is worth supporting. By having the opportunity to share your work on a global platform, and meet with experts or celebrities in your field, you have the opportunity to speak with authority about your work and be recognized for it.
Grow your network
The prize gives you an opportunity to network on multiple levels. You may be invited to high-level networking events, to speak on panel sessions, or attend conferences where you can meet new people and forge influential contacts. You may also have the possibility to connect with other organizations or businesses that you would not have access to on your own. The award also gives you the chance to directly interact with members of the United Nations Environment Programme team and Covestro staff, as well as a network of former young champions and change-makers.
Those are just three reasons! Stay tuned for applications to open soon. See past winners here and get inspired to become a Young Champion in 2020?
Do you have what it takes to be a Young Champion of the Earth? Applications open in January. Pressing submit makes you part of our change-maker community – get involved and be part of the conversation on environmental change.
The Young Champions of the Earth Prize, powered by Covestro, is UN Environment Programme's leading initiative to engage youth in tackling the world's most pressing environmental challenges