UN Environment and NASA reach agreement on new global learning initiative
The National Aeronautics and Space Administration (NASA) and the United Nations Environmental Programme have agreed to work together on the promotion and implementation of Global Learning and Observations to Benefit the Environment (GLOBE) and UN Environment's activities.
The GLOBE Programme is an international science and education programme that provides students and the public worldwide with the opportunity to participate in data collection and the scientific process, and contribute meaningfully to our understanding of the Earth system and global environment.
Through this partnership, GLOBE and UN Environment will cooperate on environmental education and training, citizen science, and the collection and distribution of environmental data.
GLOBE and UN Environment will also work together to increase awareness, and promote the use, of GLOBE data by the international science community by leveraging the UN Environment's Global Resource Information Database Centres and publications, with the goal of encouraging participation of environmental researchers in GLOBE.
They will also share education and training resources for distribution to their networks and promote closer collaboration of UN Environment Regional Offices with GLOBE countries. UN Environment, NASA, and GLOBE are excited about the opportunities this partnership will bring to the environmental community.
"The NASA Globe and UNEP partnership strengthens the sharing and interoperability of geospatial data, promoting the availability of rich information for learning and observations towards a better environment," says Alexandre Caldas, UN Environment's Chief of the Country Outreach, Technology and Innovation Branch in the Science Division.
"NASA is pleased to partner with UNEP to enhance environmental education and training and to open up new prospects for the collection and use of environmental data," says Allison K. Leidner, the NASA GLOBE Program Manager.
"The opportunity to collaborate with a worldwide environmental organization is especially exciting at the cusp of the GLOBE Program's 25th anniversary on Earth Day 2020," she adds.
"It has a direct impact on youth and new generations, fundamental for data strategies and our common future. This leverages UNEP initiatives in terms of harnessing the power of big data on the environment for sustainable development, peace and security and humanitarian action."
African financial centres step up efforts on green and sustainable finance
When we talk about climate change and sustainable development, the continent that is often highlighted as facing the greatest socio-economic challenges is Africa.
It is in many African nations that the impacts of climate change are hitting the hardest and that communities need the most support to ensure food security, decent housing, access to clean energy and so much more, including jobs for the ballooning youth unemployment which is seeing more than 12 million youth enter the labour market each and every year.
The will and the knowledge exist to turn things around. A survey for Africa Climate Week in March showed that most African nations were already starting to implement their mitigation and adaptation commitments under the Paris Agreement.
But over half of the countries have struggled to mobilize climate finance, less than one quarter have a financing strategy, and only one third have appropriate financial instruments.
There is some movement. The World Bank Group has promised US$22.5 billion over 2021-2025 in climate support in Africa, while nations are increasingly able to secure money from the Green Climate Fund.
Private finance is desperately needed, however, which is why the UN Environment Programme (UNEP)-convened International Network of Financial Centres for Sustainability (FC4S) is launching a new work programme for the continent.
Financial Centres for Sustainability, a global network of 30 financial centres, will work with its five Africa member centres—Abidjan, Cairo, Casablanca, Lagos and Nairobi—to encourage strategic action, collaborate with peers across the continent, and facilitate engagement with major international hubs.
"There is an appetite for investing in Africa, in recognition of the fact that of all the investment bets you can make, this is the one that is sure to come up trumps," said Patrick Njoroge, Governor of the Central Bank of Kenya, at the launch of the new work programme at the Financial Centres for Sustainability's annual meeting in Geneva. "There is also an appetite to use the members' investment muscle to do good and help defend the planet against the ravages of climate change and environmental degradation."
There is, despite many old-fashioned notions about Africa, plenty of private money in the continent. Nairobi, for example, is a thriving regional hub for banks, businesses and entrepreneurs with money to invest.
But there are many barriers to boosting sustainable finance in African countries, including a lack of clear policies and regulatory frameworks on climate change, a lack of awareness on the sources of climate finance and limited engagement from the private sector.
These barriers, and the different levels of development on the sustainable finance agenda in African financial centres, requires a coordinated strategic effort to help mainstream sustainable finance as a foundational element of financial centre development strategies.
The programme will help the centres assess the green finance landscape in their countries and set strategies for sustainable finance development. It will provide technical assistance on specific green and sustainable finance projects, including support on the development of a green bond market in Abidjan, activating the green bond market in Egypt, and a proposal to advance "green tagging" of bank loans in Lagos.
"Financial centres generate a powerful clustering effect by concentrating banking, capital markets, investing, insurance, professional services with policy and regulation," said Mohammed Omran, Executive Chairman, Financial Regulatory Authority of Egypt. "Financial centres in Africa are no different. We have a real opportunity to turn African centres into global green hubs and provide the finance the continent needs for a brighter future."
Financial Centres for Sustainability will also increase policy dialogue and engagement, and collaboration between African centres and the rest of the international network.
Specific actions will include setting clear definitions for green or sustainable finance, integrating sustainability priorities relevant for a given national context into the design and execution of strategies, and identifying options to create strong enabling environments to attract international investment into green and sustainable investment options in local markets.
The message is that with the over 3.5 trillion of financing gap for both the nationally determined contributions and the Sustainable Development Goals implementation, social-driven financing will not be optimal. Africa as a region urgently needs to move from this socially inclined financing to investment financing where returns are environmental, social, economic and financial. This should build on already ongoing initiatives like the innovative financing mechanisms across the continent like the risk-sharing facilities coming up across the continent.
Major Environmental Groups Call On Businesses To Lead On Climate Policy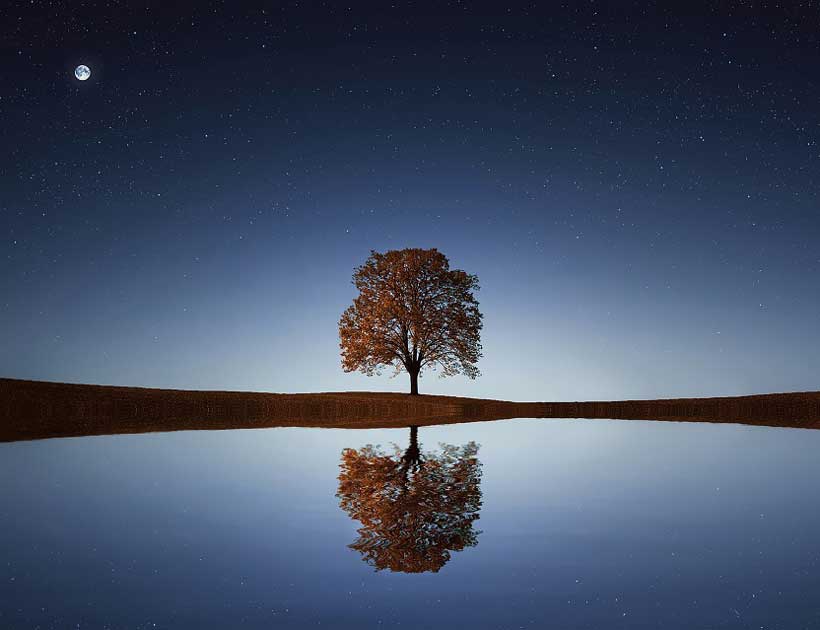 Eleven leading environmental and sustainable business organizations published an open letter in the New York Times today, urging the CEOs of Corporate America to step up their engagement on climate policy. Signatories include the heads of BSR, C2ES, CDP, Ceres, Conservation International, Environmental Defense Fund, The Climate Group, The Nature Conservancy, the Union of Concerned Scientists, World Resources Institute, and World Wildlife Fund.
In the letter, the organizations call on businesses to adopt a science-based climate policy agenda that is aligned with the recommendations of the Intergovernmental Panel on Climate Change, and with the goal of achieving net-zero emissions by 2050.
The letter highlights three essential actions for businesses to execute this agenda:
Advocate for policies at the national, subnational and/or sectoral level that are consistent with achieving net-zero emissions by 2050;
Align their trade associations' climate policy advocacy to be consistent with the goal of net-zero emissions by 2050; and
Allocate advocacy spending to advance climate policies, not obstruct them.
Additionally, the signatories call for "robust disclosure of the above actions to ensure transparency and demonstrate leadership, as well as strong corporate governance to enable sustained, strategic and effective engagement in climate policy."
The recommended actions follow a statement from 200 institutional investors, with a combined $6.5 trillion in assets under management, who recently called on publicly traded corporations to align their climate lobbying with the goals of the Paris Agreement. They also build on momentum from the U.N. Global Climate Action Summit in September, when many companies announced ambitious commitments to reduce their emissions to net zero by 2050 and unprecedented global youth strikes demanded accountability from business leaders.
Further, the groups' call for corporate leadership on climate policy is in line with the goals of upcoming Santiago Climate Change Conference (COP 25), which will focus on increasing ambitious actions to tackle climate change.
"Corporate voluntary science-based commitments have spurred progress and innovation. But alone they're not enough. We need strong national policy and regulations to protect business and their customers from the greatest risks of climate change. And we need the voice of business to insist that our government leaders deliver the policies we need. " said Carter Roberts, President and CEO of World Wildlife Fund, United States. "It's time for business to make this a policy priority – not only for their own government relations teams but also for the trade organizations that represent their interests."
Forum Highlights Low-Carbon Technologies and Policies as Key to Asia- Pacific's Sustainable Future
Countries in Asia and the Pacific must adopt more effective and innovative low-carbon policies and technologies to secure greener and more sustainable growth, delegates heard at a forum today hosted by the Asian Development Bank (ADB) and the Hunan Department of Ecology and Environment.
The Asia-Pacific Forum on Low-Carbon Development, now in its fourth year with the theme "Low Carbon Solutions for Our Green Future", has brought together more than 600 policymakers and technology developers to showcase success stories in promoting and advancing low-carbon solutions to development challenges across the Asia and Pacific region. The forum is being hosted in Hunan Province's capital, Changsha, in the People's Republic of China (PRC) from 16 to 18 October.
"A low-carbon future is vital for combating climate change," said ADB Vice-President for Administration and Corporate Management Ms. Deborah Stokes. "This year's forum is about getting people together, exchanging ideas, and getting down to work, particularly in promoting cooperation, innovation, and commercially scalable low-carbon solutions for green development in both urban and rural areas in the PRC as well as the rest of the Asia and Pacific region."
With keynote speeches from former United Nations Secretary-General Mr. Ban Ki Moon and the Special Representative for Climate Change Affairs of the National Development and Reform Commission Mr. Xie Zhenhua, the forum will look into the industrial transformation needed for low-carbon economies including future energy services, pollution control, revolutions in building design, zero-waste cities, and other technological advances.
Ensuring a low-carbon growth path and development future for Asia and the Pacific is critical for the entire world population. Carbon emissions from the region have risen rapidly from 25% of the global total in the 1990s to 40% in 2012 and are expected to reach 50% by 2030. Unabated climate change could also lead to significant economic losses for countries in Asia and the Pacific.
ADB has been working to address the effects of climate change and promote low-carbon growth in Asia and the Pacific, particularly through the introduction of new technologies and policy support. For instance, the ADB-supported Climate Technology Finance Center in Hunan Province has been demonstrating successful low-carbon initiatives that can be replicated elsewhere in the PRC and in the Asia and Pacific region. This includes the establishment of a low carbon technology venture fund; launch of an accelerator program to mentor early stage clean technology startups; and the creation of a low carbon technology network and market platform.