IRENA Puts Renewables Centre-Stage at UN High- Level Meeting
'There can be no sustainable development without renewables' – that was the takeaway from the 17th IRENA Council which concluded recently in Abu Dhabi. It was a message the Agency's Director-General Francesco La Camera reinforced at every opportunity and a message that will once again take centre-stage during the United Nations High-Level Political Forum (HLPF) on Sustainable Development in New York this and next week.
The UN High-Level Political Forum takes place at the UN Headquarters in New York from 09–18 July 2019. Progress on six of the seventeen Sustainable Development Goals (SDGs) will be reviewed. Renewable energy plays a prominent role in goals being discussed this year, particularly those promoting sustained, inclusive and sustainable economic growth (SDG8); taking urgent action to combat climate change and its impacts (SDG13); and promoting peaceful and inclusive societies for sustainable development (SDG16).
Director-General Francesco La Camera will attend the Forum to engage dignitaries and IRENA members and partners. Mr. La Camera will also participate in a series of high-level discussions on topics including scaling-up climate action through the energy transformation and accelerating the energy transition in small island developing states.
Mr. La Camera will highlight the inter-linkages between the goals under review and access to affordable, reliable and modern energy for all (SDG7), a focus of the last year's HLPF. The essential role of renewable energy in powering growth, empowering people, and taking climate action will also be emphasised.
IRENA at HLPF
On 16 July, IRENA's High-level side event on 'Scaling up climate action through clean energy transitions: Delivering on the Paris Agreement and the SDGs' will be co-convened by UN DESA, the European Union, and the Permanent Mission to the UN of the Federal Democratic Republic of Ethiopia. Building on findings and outcomes from reports and meetings, including the 2019 Tracking SDG7 Energy Progress Report and Climate Summit preparatory meeting in Abu Dhabi, outcomes from this discussion will feed into the UN Secretary-General's Climate Action Summit and the SDG Summit in September 2019.
On 17 July, the High-level Side event on Scaling-Up Energy Transition in Small Island Developing States, will mark the launch of the policy brief on 'Achieving SDG 7 in Small Island Developing States' and pave the way for the Mid-term Review of the SAMOA Pathway taking place in September 2019. Organised by Saint Lucia, Samoa, Maldives, UN-OHRLLS and IRENA, the event will take stock of energy transition developments and renewable energy uptake in SIDS and explore the vital elements in making progress in the area of sustainable energy.
Southeast Asian nations need to accelerate their clean energy transitions
Southeast Asia's reliance on fossil fuels to meet rising demand for energy is proving to be a significant vulnerability in today's energy crisis. Meeting energy security and emissions goals will require countries in the region to make major efforts to improve energy efficiency, accelerate renewable power generation and switch to low emissions fuels, according to the International Energy Agency.
The 10 member economies of the Association of Southeast Asian Nations (ASEAN) are among the world's fastest growing. Their accelerated transition to sustainable energy would not only cut carbon dioxide (CO2) emissions and fossil fuel imports, according to the IEA's Southeast Asia Energy Outlook 2022, but also speed up universal access to electricity and clean cooking for their citizens, as well as provide greater business opportunities in the emerging clean energy economy.
Based on today's policy settings, energy demand in the region is set to grow by around 3% a year to 2030, with three-quarters of that increased demand being met by fossil fuels, according to the new report, the IEA's fifth edition of the regional outlook. As a result, Southeast Asia's CO2 emissions would grow 35% from 2020 levels. And without stronger policy action, its net oil import bill, which stood at USD 50 billion in 2020, is set to multiply in size rapidly if today's high commodity prices endure.
"Southeast Asia is an emerging heavyweight of global energy, and the speed of its economic development makes it even more essential that the region's governments hasten efforts to transition to sustainable energy and that they get the international support they need to do so," said IEA Executive Director Fatih Birol. "This report is a testament to the IEA's strong and productive relationship with ASEAN's dynamic members, and we stand ready to accompany them as they strive to provide clean, affordable and secure energy for all their citizens."
ASEAN's members are Brunei Darussalam, Cambodia, Indonesia, Laos, Malaysia, Myanmar, the Philippines, Singapore, Thailand and Viet Nam. Several of them have announced ambitious targets for reaching carbon neutrality and curbing reliance on coal-fired power. The report notes that international support will be critical, especially to boost innovation and develop much needed infrastructure such as renewable power generation and grids, as well as facilities for low emissions fuels.
Total energy investment would need to reach USD 190 billion a year by 2030 to meet the region's climate goals, up from around USD 70 billion a year between 2016 and 2020. While international development finance is essential, the report says ASEAN members could reduce financing costs and attract private investors by signalling their clear commitment to deploy low-carbon energy and by improving regulatory and financing frameworks.
Southeast Asia is set to play a major role in global energy transitions as a key supplier of critical minerals and manufacturer of clean energy products. Indonesia and the Philippines are the two largest nickel producers in the world; Indonesia and Myanmar are the second and third largest tin producers; Myanmar accounts for 13% of global rare earth production; and Southeast Asia provides 6% of the world's bauxite. Meanwhile, Malaysia and Viet Nam are the world's second and third largest manufacturers of solar PV modules, while Thailand is the 11th largest car manufacturer in the world and could become a key manufacturing hub for electric vehicles.
Investment in mineral exploration has declined in recent years, and the region's share of the global mineral exploration budget has halved since 2012. This trend needs to reverse if Southeast Asia is to realise its potential in this growing sector.
Q&A: 'People have to be at the centre of the energy transformation'
In June 2021, the EU's Group of chief Scientific Advisors (GCSA) published the Scientific Opinion entitled "A systemic approach to the energy transition in Europe", arguing that the clean energy transition in the European Green Deal must keep people at its centre. In light of tomorrow's RePowerEU announcement that is critical to the future of energy supply in Europe, we invite GCSA Vice-Chair Nebojsa Nakicenovic to comment on the centrality of a just transition and the importance on staying focused on a clean energy future even at times of intensifying pressure.
Tell us why the European Commission even needs a scientific opinion at all. Does not the evidence speak for itself?
This publication (A Systemic Approach to energy Transition in Europe) is part of the Science Advice Mechanism (SAM) of the European Commission. From my perspective, this is a very unique way of providing scientific advice to the decision makers. Many governments have chief scientific advisors with that function. What is unique about SAM in the European Commission is that it has three independent parts.
First, there is the Group of Chief Scientific Advisors who provide the scientific opinion. There are very clear process rules about how that happens. The other independent part is the so-called SAPEA (Scientific Advice for Policy of the European Academies). This is a consortium of over 100 European academies. They provide a scientific evidence review, similar to the climate change assessment of the IPCC (Intergovernmental Panel on Climate Change).
The assessment is a scientific analysis of what we know about a particular topic. They (SAPEA) do not provide a scientific opinion or scientific advice, importantly they look into the possible options. We, the group of seven chief scientific advisors, based on this evidence review — evidence, so factual scientific knowledge — provide a scientific opinion to the European Commission.
There is also a unit in the Commission that catalyses this process. The three groups work closely together but we are independent. That explains the context. Why would we provide a scientific opinion? It is because the topic is considered really crucial and central to multiple crisis facing Europe and the world.
Does a just transition require a transformation of the economic model of energy services? People own the problem, should they not own the solution too?
That is precisely what we have tried to address in our scientific opinion – based on the scientific evidence. We didn't go beyond the scientific evidence.
Energy cannot be seen as a silo. We – people – have to be at the centre. That means it has to be an inclusive process involving everybody and, importantly, not leaving anyone behind. Because there is a great danger that any transformation, unfortunately, leads to winners and hopefully there will be many, many winners but also – I wouldn't say "losers" – but there are people who fall through the cracks who might be left behind and do not have an escape hatch. This is what was a high priority – to identify how to do that.
In our scientific opinion – and in fact we say explicitly, it is essential that sustainable energy, lifestyles, and behaviours become the preferred choice for the people – become a natural choice. For that, we have to create an environment that allows that. This is clearly very, very complex, I don't think anybody has a silver bullet on that question.
The world has changed since the paper was published in June 2021. In particular war, inflation and recent dire warnings from the IPCC about rising temperatures. How does that affect your opinion on a just transition?
I have to be very careful to distinguish what is in our scientific opinion based on the evidence and what is my personal view. It's important not to mix the two or I would not be reflecting the scientific advice mechanism which I think is very unique – I just want to make that clear. Here is my private opinion based on our scientific opinion but not in it.
Geo-politics are changing. There is no doubt that we are in a crucial moment in history. And this is why we argued before – again, my view – that we shouldn't lose sight of the long term objectives .
We are likely to exceed 1.5 degrees – it is almost certain that by 2040 we will be above (the limit prescribed), perhaps even earlier. From the scientific point of view, this is not new.
From the policy point of view and behavioural point of view, this is something one needs to somehow internalise. We will exceed that goal and we will bear the dangerous consequences. But, we should not lose the perspective of doing our utmost to reach 1.5 degrees in the future – and for that we need to act now.
This is another dimension of justice – intergenerational justice. We have to make sure that we leave the planet to the future generations (hopefully) in better condition than what will occur over the next decade or two.
Is it even possible for the EGD to achieve 'a clean, circular economy, a modern, resource-efficient and competitive economy' by 2050?
Again, we are in the realm of opinion. Nobody can tell what the future will be like.
I was very enthusiastic when in 2015 all of the world adopted the UN's Sustainable Development Goals (SDGs) and when there was the Paris Agreement on climate change. I think those were the two really important visionary steps towards this aspirational transformation that we were talking about.
I would also argue that the European Green Deal, Fit for 55 and New European Bauhaus initiatives are even more actionable in some sense. They provide a clearer agenda for how the world and life might and should look in 2050.
I don't want to sound too pessimistic and again let me add, this is my personal perspective – you know, 30 years is a long enough time to achieve this transformation.
We have done that before. The most recent example is of mobile phones. It all started in 1990 and today, everybody in the world has a phone. Even the poorest people have a phone because it has enabled new economic activities, because it's beneficial for many (despite the nuisance of always being reachable!)
Another example just to show in principle this is doable, is the replacement of horses by motor vehicles. That also took 30 years in most of the countries. We have 30 years to replace our vehicle fleet by hydrogen and electric. We have just enough time for the transformation if we act immediately.
The research in this article was funded by the EU. This article was originally published in Horizon, the EU Research and Innovation Magazine. 
New plan to accelerate clean energy access for millions globally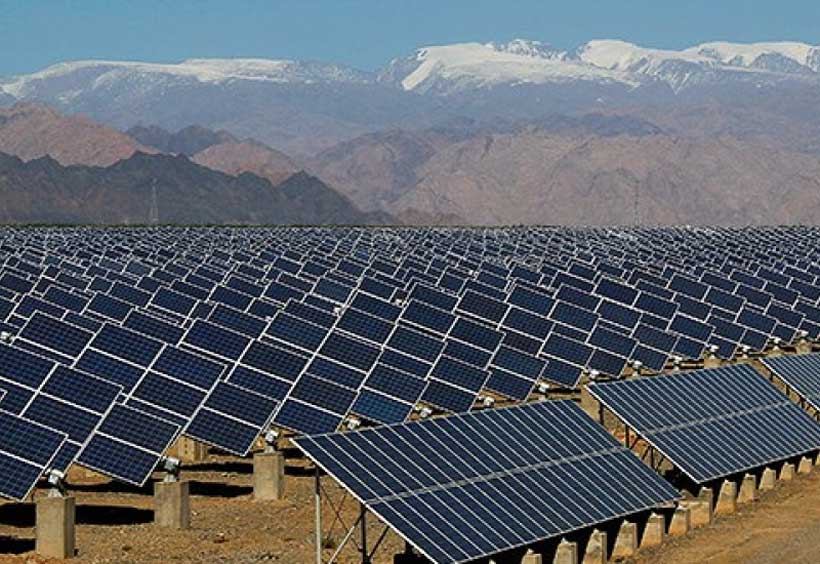 Amid the global energy crisis and worsening climate emergency, the United Nations and partners on Wednesday launched two new initiatives to accelerate action towards achieving clean, affordable energy for all, and the ambitious goal of net-zero carbon emissions.
The UN-Energy Plan of Action Towards 2025 delivers on commitments made at a high-level meeting in September that laid out a global roadmap for energy access and transition by the end of the decade, while also contributing to net zero emissions by 2050.
The UN-Energy partnership brings together some 30 organizations working on all aspects of energy and sustainable development.
An Energy Compact Action Network was also launched to match governments seeking support for their clean energy goals with governments and businesses that have already pledged over $600 billion in assistance.
Coalitions to support energy access and transition in Nigeria and in Santiago, Chile, were also announced, thus showcasing the Network's potential.
Sustaining the momentum
The commitments will drive forward achievement of a just, inclusive energy transition, aimed at ensuring all people have access to clean and affordable energy, in line with the Sustainable Development Goals (SDGs).
Their announcement comes as the world faces what the UN has described as the interlinked triple crises of energy, food and finance arising from the war in Ukraine.
Liu Zhenmin, head of the UN Department of Economic and Social Affairs (DESA) and Secretary-General of the 2021 High-level Dialogue on Energy, has welcomed the launch.
"This will help us sustain the momentum by generating concrete action towards clean and affordable energy and net-zero emissions," he said.
Scaling up action
The UN-Energy Plan of Action sets out a framework for collective action that includes doubling annual clean energy investment globally, and facilitating electricity access for 500 million people, as well as clean cooking solutions for one billion.
It identifies seven areas for work, ranging from scaling up efforts to close the energy access gap, to leveraging the power of data, digitalisation and visualisation for strengthening monitoring, tracking, accountability and communication of results.
The plan could not have come at a more critical time, according to Achim Steiner, Administrator of the UN Development Programme (UNDP) and the UN-Energy co-chair.
"The current context has led to a wider understanding of how energy underpins the entire 2030 Agenda. It is paramount that the commitments taken at the 2021 High-Level Dialogue on Energy and COP26 are translated into actions on the ground – especially in support of the most vulnerable," he said.
Collaborating for transformation
UN-Energy will support the Energy Compact Action Network, which brings together nearly 200 governments, businesses, and other civil society partners, to mobilize voluntary commitments made at the high-level dialogue.
Damilola Ogunbiyi, the Secretary-General's Special Representative for Sustainable Energy for All (SEforALL) and UN-Energy co-chair, highlighted the platform's important role.
"By creating opportunities for collaboration, the Network will transform the billions of dollars in finance and investment committed in the Energy Compacts into on-the-ground action towards the sustainable energy future that we urgently need," she said.
Powering the future
The launch also featured announcements by several new or expanded coalitions, demonstrating how countries, cities, businesses, foundations, and other partners, can join forces through the Network.
For example, SEforALL, UNDP and Husk Power Systems, are among partners that will support Nigeria's commitment to provide electricity to 25 million people by 2023, through using solar home systems and mini-grids to power five million homes, schools, hospitals and other public utilities. The move will also generate some 250,000 new jobs.
In Chile, the government of the Santiago Metropolitan Region will work with the multinational energy company Enel, and the Universidad de Desarollo, to increase the end-use of electricity for transport and heating, including to raise the share of the city's electric buses to 100 per cent by 2030.
The Network will also advance or expand coalitions supporting green hydrogen and a stronger role for women in leading and benefiting from the energy transition.
In this regard, a work plan to strengthen the role of women in the energy transition was launched by partners who include the Governments of Canada and Kenya, as well as the global youth-led organization Student Energy, coordinated by the UN Industrial Development Organization (UNIDO).