European Institute of Innovation and Technology: Strategy for 2021-2027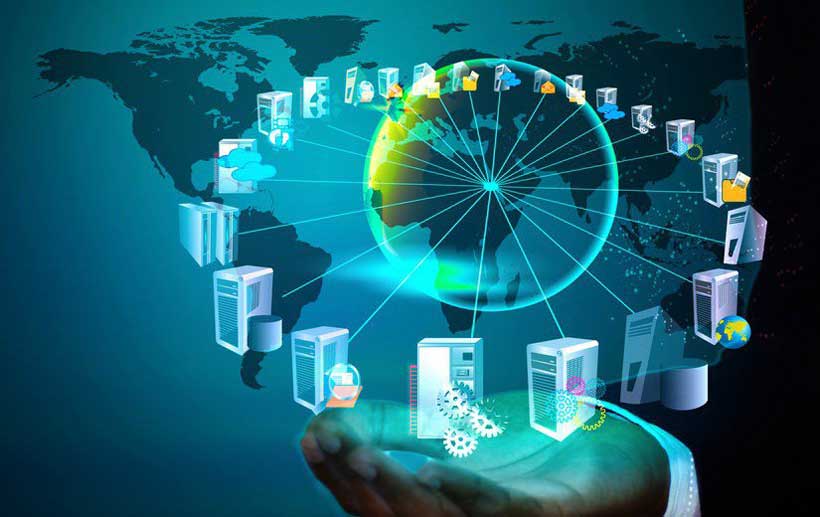 Today, the European Commission has proposed an update of the legal base of the European Institute of Innovation and Technology (EIT) as well as its new Strategic Innovation Agenda for 2021-2027.
The EIT is an independent EU body created in 2008 that is strengthening Europe's ability to innovate. The proposals adopted today will align the EIT with the EU's next research and innovation programme Horizon Europe (2021-2027) delivering on the Commission's commitment to further boost Europe's innovation potential. With a proposed budget of €3 billion, which represents an increase of €600 million or 25% compared to the current Strategic Innovation Agenda (2014-2020), the EIT will fund activities of existing and new Knowledge and Innovation Communities (KICs) and support the innovation capacity of 750 higher education institutions.
Tibor Navracsics, Commissioner for Education, Culture, Youth and Sport, responsible for the EIT, said: "Since 2008, the European Institute of Innovation and Technology has been nurturing talent and creativity through a unique focus on education and entrepreneurship. The strategy we are now putting in place for 2021-2027 will help ensure that all of Europe's regions benefit from the Institute's potential and will further boost the innovation capacity of our higher education sector. And I am particularly proud to announce today the launch of a new Knowledge and Innovation Community to support innovation in the cultural and creative industries, planned for 2022."
The EIT currently supports eight KICs which bring together companies, universities and research centres to form cross-border partnerships. The Strategic Innovation Agenda proposed for 2021-2027 is designed to achieve the following goals:
Increasing the regional impact of Knowledge and Innovation Communities: In the future, the EIT will strengthen its networks, involving more higher education institutions, businesses and research organisations by developing regional outreach strategies. The selection of cooperation partners and the preparation of KIC activities will be more inclusive. KICs will also develop links to Smart Specialisation Strategies, an EU initiative to spur economic growth and job creation by enabling each region to identify and develop its own competitive advantages.
Boosting the innovation capacity of higher education: The EIT will support 750 higher education institutions with funding, expertise and coaching, enabling them to develop economic activities within their area of interest. The Institute will design and launch activities particularly in countries with a lower innovation capacity. In doing so, the EIT will build on successful policy initiatives such as HEInnovate, a free self-assessment tool for all types of higher education institutions, or the Regional Innovation Impact Assessment Framework,which allows universities to assesshow they are fostering innovation in the regions they are based in.
Launch of new KICs: The EIT will launch two new KICs, selected in fields most relevant to Horizon Europe policy priorities. The first new KIC is set to focus on the cultural and creative industries and is planned to start in 2022. This sector has a high growth potential, many local grassroots initiatives and strong citizen appeal and is complementary to the existing eight KICs. The priority field of a second new KIC will be decided at a later stage; it is due to be launched in 2025.
The revised EIT Regulation ensures greater legal clarity and alignment with the EU Framework Programme for Research and Innovation. The new legal base also introduces a lean and simplified funding model for the EIT designed to more effectively encourage additional private and public investment. Finally, it reinforces the EIT's governing structure.
Next steps
Both therevised EIT Regulation and the Commission Decision on the Strategic Innovation Agenda for 2021-2027 will be presented to the European Parliament and the Council for discussion and adoption.
Background
The European Institute of Innovation and Technology was established in 2008 by Regulation (EC) No 294/2008 amended by Regulation (EC) No 1292/2013and is based in Budapest. Its purpose is to address major societal challenges by improving the innovation capacity and performance of the EU through the integration of the knowledge triangle of education, research and innovation.
The EIT is a central part of the Commission proposal establishing Horizon Europe, the next EU research and innovation programme (2021-2027) with a proposed budget of €100 billion. The EIT is one of the three components of its "Innovative Europe" pillar. The Horizon Europe proposal sets out the funding for the EIT under the next long-term budget as well as its rationale, added value, areas of intervention and broad lines of activity. However, the Horizon Europe proposal itself does not provide the legal basis for continuing the EIT operations as from 2021. The legal base of the EIT remains the EIT Regulation that sets out its mission, its key tasks and the framework for its functioning.
With its proposed budget of €3 billion for 2021-2027 the Institute will boost innovation by supporting more than 10 000 graduates from its KICs' Master and PhDs, around 600 new start-ups and more than 7000 existing ones.
The proposals presented today build on the external evaluation of the EIT carried out in 2017 which confirmed that the rationale behind the establishment of the EIT is valid.
EU and Qatar sign landmark aviation agreement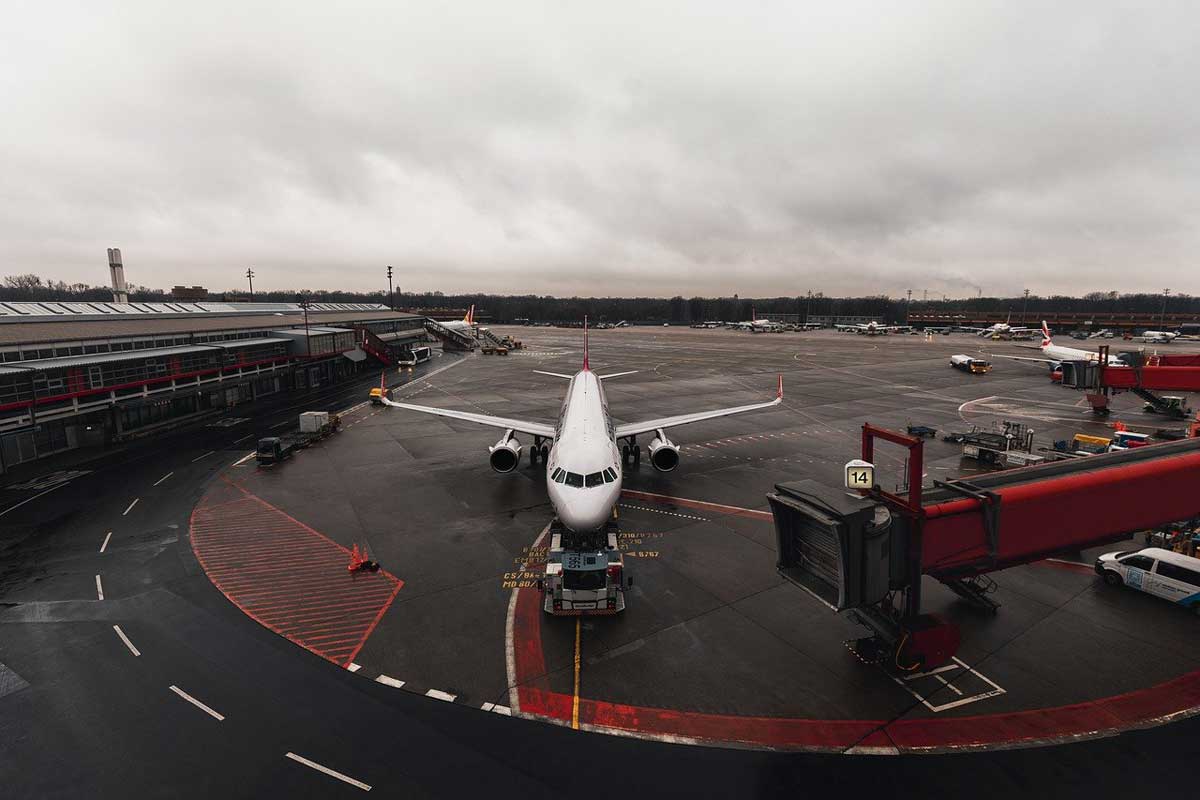 The European Union and the State of Qatar today signed a comprehensive air transport agreement, upgrading rules and standards for flights between Qatar and the EU. The agreement sets a new global benchmark by committing both sides to fair competition, and by including social and environmental protection. The signing means new opportunities for consumers, airlines and airports in Qatar and the EU.
Qatar is an increasingly important aviation partner for the EU. It was the 15th largest extra-EU market in 2019 with 6.3 million passengers travelling between the EU and Qatar. Ensuring open and fair competition for air services between both is therefore crucial, also for routes between the EU and Asia.
Adina Vălean, Commissioner for mobility and transport, said: "This agreement, the first one between the EU and the Gulf region, is a global benchmark for forward-looking aviation agreements. It is testimony to our shared commitment to economically, socially and environmentally sustainable aviation, based on a modern framework covering fair competition and closer cooperation on social and environmental matters. This agreement will bring new opportunities, more choice and higher standards for passengers, industry and aviation workers."
Today's agreement creates a level playing field that is expected to result in new air transport opportunities and economic benefits for both sides:
All EU airlines will be able to operate direct flights from any airport in the EU to Qatar and vice versa for Qatari airlines.
EU airports in Germany, France, Italy, Belgium and the Netherlands will be subject to a gradual build-up of capacity until 2024. For more details on this, see the Q&A.
Strong provisions on open and fair competition will guarantee a level playing field.
The parties recognised the importance of social matters, agreed to cooperate on these and to improve their respective social and labour laws and policies as per their international commitments.
The agreement will facilitate people-to-people contacts and expand commercial opportunities and trade. Going beyond traffic rights, the EU-Qatar agreement will provide a single set of rules, high standards and a platform for future cooperation on a wide range of aviation issues.
Background
Qatar is a close aviation partner for the European Union; more than 6 million passengers travelled between the EU and Qatar per year under the existing 26 bilateral air transport agreements with EU Member States prior to the pandemic. While direct flights between most EU Member States and Qatar have already been liberalised by those bilateral agreements, none of them include provisions on fair competition, or social and environmental issues, which the Commission considers essential for a modern aviation agreement.
In 2016, the European Commission obtained authorisation from the Council to negotiate an EU-level aviation agreement with Qatar, which started on 4 March 2019. While the agreement still needs to be ratified by the parties before formally entering into force, it will start being applied from today's signature.
Similar EU comprehensive air transport agreements have been signed with other partner countries, namely the United States, Canada, the Western Balkans, Morocco, Georgia, Jordan, Moldova, Israel and Ukraine. Further air transport agreements with Armenia and Tunisia are expected to be signed in the coming weeks.
Sakharov Prize 2021: the finalists
The 2021 finalists for the European Parliament's Sakharov Prize for Freedom of Thought are Afghan women, Jeanine Áñez and Alexei Navalny.
Meet this year's finalists of the European Parliament's Sakharov Prize for Freedom of Thought, who were chosen at a joint meeting of the foreign affairs and development committees on 14 October:
Afghan women, represented by 11 human rights activists
Jeanine Áñez, Bolivian politician
Alexei Navalny, Russian activist and political prisoner

Afghan women
Under the previous Taliban regime, women experienced forced marriage, high maternity mortality, low literacy, forced virginity tests and couldn't travel without a man. Following the Taliban's return to power, women are again excluded from government and education and their rights and freedoms are threatened. The women, who are nominated for their brave fight for equality and human rights, are:
Shaharzad Akbar – chair of the Afghan Independent Human Rights Commission (AIHRC)
Mary Akrami – head of the Afghan Women's Network
Zarifa Ghafari – mayor of Maidan Shar since 2018
Palwasha Hassan – activist and the director of Afghan Women Educational Centre (AWEC)
Freshta Karim – founder of a mobile library and an advocate for education and learning
Sahraa Karimi – first female president of the Afghan state film company
Metra Mehran – women empowerment and education advocate and co-founder of the Feminine Perspectives Movement
Horia Mosadiq – human and women's rights activist
Sima Samar – human rights advocate, former Minister of Women's Affairs and former chair of Afghan Independent Human Rights Commission
Habiba Sarabi – member of the negotiating team of the Islamic Republic of Afghanistan
Anisa Shaheed – political reporter

Jeanine Áñez
Jeanine Áñez is a Bolivian politician who became the interim president of her country in November 2019, after alleged electoral fraud by incumbent Evo Morales. In November 2020, after free and fair elections there was a peaceful transfer of power. However, on 13 March 2021 she was arrested on charges of "terrorism, sedition and conspiracy". Accused of plotting a coup d'état against Morales, she has been imprisoned ever since.
Alexei Navalny
Alexei Navalny is a Russian opposition politician, anti-corruption activist and major political opponent of Russian president Vladimir Putin. Known through his LiveJournal blog, YouTube and Twitter accounts, where he has millions of followers Navalny came to international prominence by organising demonstrations, running for office and advocating reforms against corruption in Russia, Putin and his government. In August 2020, while on a trip to Siberia, he was poisoned. He spent months recovering in Berlin, but returned to Moscow in January 2021 where he was arrested. In February he was sentenced to 2½ years in prison. Now incarcerated in a high-security penal colony, he went on a 23-day hunger strike in April to protest the lack of medical care. In June 2021, a Russian court banned Navalny's regional offices and his Anti-Corruption Foundation.
Presidents of Parliament to gather for Athens Summit
Presidents of Parliament from the 47 Council of Europe member states, as well as many neighbouring and observer countries and other partner parliamentary assemblies, will meet on 21 and 22 October 2021 in Athens, on the occasion of a conference organised by the Hellenic Parliament and the Parliamentary Assembly of the Council of Europe (PACE).
The Conference will be opened by the President of the Hellenic Parliament Constantine An. Tassoulas, PACE President Rik Daems, and the Secretary General of the Council of Europe Marija Pejčinović Burić.
Some 60 Presidents and Speakers, together with 300 other delegates, are expected at the biennial summit to discuss three major topical issues:
Democracies facing the Covid-19 public health crisis: sharing experiences
Key-note speeches by the President of the Romanian Senate Anca Dana Dragu; the Speaker of the Russian Federation Council Valentina Matviyenko; and the President of Austria's National Council Wolfgang Sobotka.
'#EnvironmentRightNow': national parliaments and the right to a healthy and sustainable environment
Key-note speeches by the Speaker of the Parliament of Georgia Kakha Kuchava; the Speaker of the Parliament of Finland Anu Vehviläinen, and a member of the Council of Europe Advisory Council on Youth, Spyros Papadatos.
The common future of all European citizens
Key-note speeches by the President of the Belgian Senate Stephanie D'Hose; the President of the Cypriot House of Representatives, Anita Demetriou; and the President of the Slovenian National Assembly, Igor Zorčič.
Secretaries General of the participating parliaments and assemblies are also due to meet on the margin of the conference.
The first conference was held in 1975. It takes place every two years, hosted alternately in Strasbourg or in the capital of a Council of Europe member state. At the invitation of the Hellenic Parliament, it is held this year in Athens, when the country celebrates the bicentennial of its independence.