What has happened to Western liberal idea?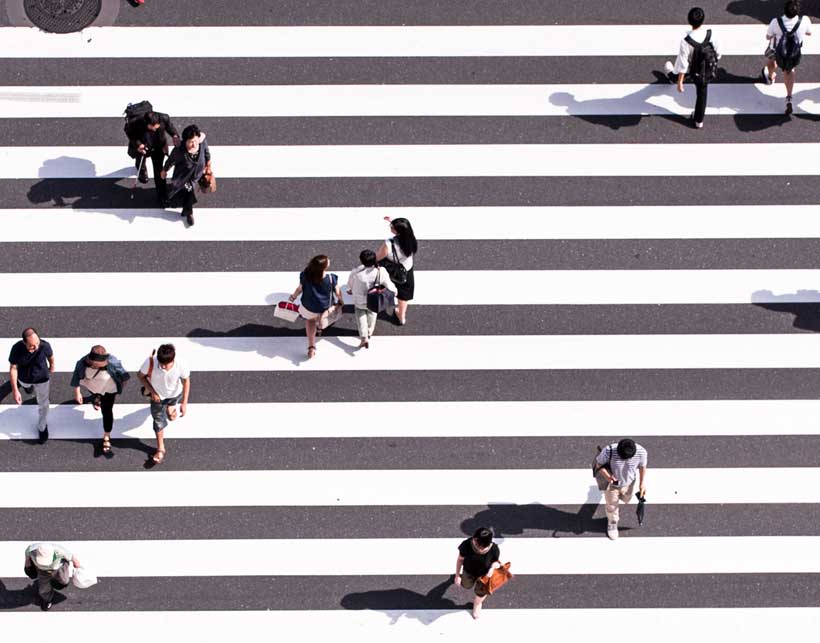 In the recent interview with President Putin, the Financial Times seems to have launched a discussion on liberalism only at its own peril. Inadvertently, a real problem was touched upon, whose pressing nature is no longer denied by anyone in the West. The newspaper had to admit it in its Editorial of 29 June. Its authors claim that the threat to liberalism comes from within, including President Trump and his policies, Brexit and, certainly, the rise of "populist nationalism". They refer to voters' disillusionment with liberalism and loss of confidence in the economic system and trust in political elites. The latter are invited to redouble their efforts to take into consideration issues raised by voters and "to renew liberalism".
Hence, the Russian leader has only identified a problem that Western elites are unable to acknowledge, desperately defending the status-quo as having no alternative. But where is the problem?
The systemic crisis of Western society, if we are to call a spade a spade, has its roots in Reaganomics and Thatcherism. In early 1980s, disregard for the lessons of the Great Depression led to Anglo-American attempts to sort of try the pre-1929 Pure Capitalism. This unleashed the forcers of a "self-regulated market" with the state playing a minimal role – a key concept of liberal economics. The idea of social accountability of business had no place in that system.
At the same time, financial sector was deregulated through the step-by-step repeal of the Glass-Steagall Act, which was one of key elements of Franklin D. Roosevelt's New Deal. Its architect was British economist John Maynard Keynes. It was only natural that the 2008 crisis also started in the financial sphere which had practically lost touch with the real sector of economy.
Then neoliberalism (as it became known) came to be imposed by Anglo-Saxon nations on the whole of the EU through the Lisbon agenda. The then Prime Minister Tony Blair was pretty good at it. When asked what she considered as her key legacy, Margaret Thatcher pointed to Blair who continued her economic policies under the "New Labour" slogan.
For instance, everyone knows what the nationalization of British railways led to. Profits are reaped by operators, while costs are borne by taxpayers who finance UK Rail, the state-run company responsible for railroad infrastructure. And this is not the only way to privatise profits while collectivising costs. In fact, globalisation has become one such practice for Western elites. Its original motive was quite liberal and far from being altruistic or even geopolitical (Donald Trump has reassessed this part of it when he blamed globalisation for China's economic rise). It was about cheap labour for increased profits. The jobs that were to be transferred abroad should have been compensated for by a new technological revolution. But it's not happening, not even in the second generation. Information technologies do not create as many jobs, and we are already talking of robotisation and artificial intelligence, as well as a universal minimum living allowance as a solution to the problem of poverty and unemployment. It was Keynes who said: "Free trade assumes that if you throw men out of work in one direction you re-employ them in another. As soon as that link is broken the whole of the free trade argument breaks down".
Liberalism in politics, especially after the end of the Cold War, has degenerated into averaging and alternative-free policies in the "end of history" spirit. Even Henry Kissinger admitted in his "World Order" (2014) that Western elites had again relied on automaticity, as was the case with the market. But as it was shown by Karl Marx supported by modern economists (Joseph Stiglitz, Paul Krugman, Thomas Picketty and others), free markets always give advantage to the investing classes, which only leads to more inequality.
In this respect, the 45-year post-WW2 period was an exception to the rule due to the creation of a social welfare state – the one that is now being destroyed by the neoliberal economics. Along with it the middle class is being destroyed – the pillar of Western democracy. For these reasons the real discourse of democracy is being substituted in the West by a discourse of liberalism. This involves labelling all protest voters as "populists" and "nationalists", allowing to side-step the issue of the inability of the actual political system to represent this silent majority. Yet, that is what's going on when differences blur between the Right and the Left, Tory and Labour in Britain, Republicans and Democrats in the US, or Christian Democrats and Social Democrats in Germany's "Grand coalition". Is it any wonder that when an opportunity arises to have a say, this majority votes for Brexit, Trump, or newly-created anti-system parties and movements, often with marginal ideologies?
In social terms, as BBC is trying to explain in this ongoing debate, liberalism is about protecting the rights of minorities of all kind, including transgender persons. It turns out that there's nobody to protect the interests of the majority. Yet, we are speaking of the post-war "social contract", which simply does not work in liberal economics. Anglo-Saxons are on the path of further liberalisation, which the continental Europe cannot afford. Boris Johnson, contributing to the discussion, has said the other day that Brexit is precisely aimed at giving a new lease of life to it by following the US in income tax reductions for business and private individuals.
British political analyst David Goodhart (in "The Road to Somewhere: The Populist Revolt and the Future of Politics", 2017) shows another perspective of the issue. In his opinion, the elites have become cosmopolitan, but the majority has remained rooted in their own countries, regions and communities. In other words, the majority sticks to its national identity, unlike the elites. Even the European middle class, united by similar living standards and occupations, becomes aware of its nationality when hit by bad economic times.
Those who accuse Russia of meddling in internal affairs of Western countries are essentially denying their voters the right to vote, while the genesis of the liberalism crisis clearly points to its roots and origins inside the system. It was no-one else but Angela Merkel who in 2010 spoke of failure of multiculturalism in Germany, while calling for intensifying efforts at integrating immigrants into German society.
It was not Moscow that drew the attention to this problem. As early as 2007, the Economist wrote of a "secular overreachl" in the West, while today many are voicing concerns over a "liberal overreach". Speaking broadly, it can be said that in the absence of a competitive environment in the realm of ideas after the end of the Cold War (which ended up doing a disservice to Western elites), liberalism has mutated into a dogma, a totalitarian ideology which does not tolerate dissent or pluralism of ideas. No wonder that the elites have resorted to political technologies, media control and political correctness to tighten the grip on the freedom of speech and generate semblance of an alternative-free existence. Social media have put an end to this, becoming a tool for politically alienated electorate to self-organize. As a measure to protect the status quo, the elites are now constructing an artificial dichotomy of liberalism vs authoritarianism, i.e. if not one, it's definitely the other.
It is, therefore, not about the end of the liberal idea, just as President Putin pointed out, but that it cannot claim to be a one-size-fits-all model negating the wealth of ideas in Europe and the world. The problem is that any ideology, as history has shown, is always aggressive when it claims the ultimate truth, exceptionalism and, as a result, becomes a threat to the world. The notion of a "liberal world order" has also been introduced only recently, as a defensive reaction of the West when its dominance in global politics, economy and finance is coming to an end. Everything could have been different, had Western elites bothered to make this order, Bretton Woods institutions included, truly liberal, open and inclusive. Nobody was preventing them from doing so.
From our partner International Affairs
Who benefits more from the Biden-Putin summit in Geneva?
With the Putin-Biden summit in Geneva around the corner, the question is who actually benefits more from the meeting in the small Swiss town.
Mainstream media and right-wing foreign policy thinkers alike have argued that a joint press conference would "elevate" President Putin to the level of the American President.
Ivana Strander, the Jeane Kirkpatrick fellow at the American Enterprise Institute in Washington DC, argued that the upcoming Geneva summit is actually "a gift" to Putin.
In a CNN story, Kaitlan Collins and Kevin Liptak mention that "officials who have been involved in arranging past US meetings with Putin say the Russian side often pushes for a joint press conference, hoping to elevate Putin's stature by having him appear alongside the American leader".
Whether as a subconscious bias or an actual reflection of attitudes, prevalent is the idea that coming close to the US President is a privilege that other leaders can only dream about. But who gains more from the upcoming summit?
In fact, it is the American President who is vying for other leaders' approval and acceptance once again after a humiliating period – not the other way around. American is emerging from Trumpism, which revealed the other, ugly face of America. Trumpism is not gone and the other face of America is still there.
This week, US President Joe Biden is eager to show the world that America is "back". In meetings with the G7, NATO countries' top leaders, the NATO Secretary General, the Queen of England, and President Putin in the same week, Biden is asking the world to forget the last four years. And he is not doing this from the position of power or superiority. That's why assuming that other heads of state, be it Putin or anyone else really, can only gain by coming close to the superiority of the American President is a misplaced and misguided. The US President is asking the international community to take America back – not the other way around.
President Putin doesn't need the US President's acceptance – Putin already got that. That happened back in 2018, in Helsinki, when President Trump sided with Putin over the US government's own intelligence agencies, by rejecting the idea of Russia's meddling in the US presidential elections. Trump slapped across the face and humiliated the US intelligence community in front of the whole world. Ever since, the US intelligence community has tried to figure out ways to prove Trump wrong and show him otherwise. And they have gone to incredible lengths, only so that they can get their pay pack of a sort, and prove Trump wrong. So, Putin already got what he wanted. He doesn't need more "elevation".
What's also striking is that in Geneva, the UN is absolutely missing from the action. Geneva is the home of numerous UN agencies and international organizations, and not one is actually involved, which speaks volumes to questions of relevance. It is the Swiss government from Bern which is organizing the Summit. The UN is nowhere to be seen which is also indicative of the current Biden priorities.
If Trump was about "America First", then Biden is about "America is still number one, right?". But as the United Kingdom learned the hard way recently, it is sometimes best for a declining power to perhaps elegantly realize that the rest of the world no longer wants to dance to its tune, or at least not to its tune only. Discussions about how much Putin gains from coming close to the presence of the US President are misguided. In trying to climb back on the international stage on crotches and covered up in bruises, America is not in a position to look down on other big powers. And as regards who benefits more from the Summit, it seems like one side is there with a clear request asking for something. My understanding is that it is Biden who wants Putin to hand cyber criminals over to him. Putin still hasn't said what he wants from Biden, in return.
Trump's legacy hangs over human rights talk at upcoming Biden-Putin Geneva summit
Two days after the NATO Summit in Brussels on Monday, US President Joe Biden will be in Geneva to hold a much anticipated meeting with Russian President Vladimir Putin. The two leaders are meeting at the shores of Lake Geneva at a villa in Parc la Grange – a place I know very well and actually called home for a long time. The park itself will be closed to the public for 10 days until Friday.
A big chunk of the lakeside part of the city will be closed off, too. Barb wire and beefed up security measures have already been put in place to secure the historic summit. The otherwise small city will be buzzing with media, delegations and curious onlookers.
I will be there too, keeping the readers of Modern Diplomacy updated with what's taking place on the ground with photos, videos and regular dispatches from the Biden-Putin meeting.
The two Presidents will first and foremost touch on nuclear security. As an interlude to their meeting, the NATO Summit on Monday will tackle, among other things "Russian aggression", in the words of NATO Secretary General Jens Stoltenberg. Last week, Stoltenberg said that he "told President Biden that Allies welcome the US decision, together with Russia, to extend the New START Treaty, limiting strategic weapons, and long-range nuclear weapons". To extend the treaty is an important first step for Stoltenberg. This will be the obvious link between the two summits.
But Biden also has to bring up human rights issues, such as the poisoning and imprisonment of Alexei Navalny and Putin's support for the jailing of Belarusian activists by Lukashenko. Human rights have to be high on the agenda at the Geneva Summit. And indeed, Biden has confirmed officially that pressing Putin on human rights will be a priority for the American side.
Biden and Putin are not fans of each other, to say the least. Both have made that clear in unusually tough rhetoric in the past. Over the years, Biden has said on numerous occasions that he has told Putin to his face that he doesn't "have a soul". Putin's retort was that the men "understand each other".
Right at the beginning of his Presidency, earlier this year, Biden also dropped the bomb calling President Putin a "killer" for ordering the assassination of political opponents. The Russian president responded to the "killer" comment on Russian television by saying that "it takes one to know one". Putin also wished Biden good health, alluding to the US President's age and mental condition which becomes a subject of criticism from time to time.
Understandably, Putin and Biden are not expected to hold a joint press conference next week. But we weren't expecting that, anyways.
For me, this Summit has a special meaning. In the context of repression against political opponents and critical media voices, President Biden needs to demonstrate that the US President and the US government are actually different from Putin – if they are any different from Putin.
This week, we were reminded of Trump's legacy and the damage he left behind. One of Trump's lasting imprints was revealed: Trump had the Department of Justice put under surveillance Trump's political opponents. Among them House Democrats, including Congressman Adam Shiff, who was one of the key figures that led Trump's first impeachment that showed that Trump exerted pressure on Ukrainian authorities to go after Joe Biden's son, Hunter.
In the context of Trump's impact, President Biden needs to show that there has to be zero tolerance towards the cover up by the US government of politically motivated attacks against voices critical of the US government. If President Biden wants to demonstrate that the US government is any different from Putin's Russia, Secretary of State Blinken and FBI director Chris Wray have to go. Biden has to show that he won't tolerate the cover up of attacks on political critics and the media, and won't spare those that stand in the way of criminal justice in such instances.
Biden is stuck in the 2000s when it comes to Eastern Europe, as I argued last week but he needs to wake up. President Biden and the US government still haven't dealt effectively with Trump's harmful impact on things that the US really likes to toot its horn about, such as human rights and freedom. Whether the upcoming Geneva Summit will shed light on that remains to be seen.
Will Geneva Be Any Different Than Helsinki?
Any meeting between the leaders of Russia and the U.S. is inevitably an important international event. At some point in history, such summits decided the fate of the entire world, and the world held its collective breath as it followed Kremlin-White House talks on strategic arms or the two sides seeking agreements on urgent regional problems or any political signals coming from the superpower capitals prior to another round of negotiations.
The bipolar era has long been gone, and the Russia-U.S. relations are no longer the principal axis of international politics, although the suspense over bilateral summits remains. As before, the two countries are engaged in "top-down" interaction. Summits give the initial impetus to Moscow and Washington's cumbersome bureaucratic machines, then diplomats, military personnel and officials start their assiduous work on specific issues, collaboration between the two countries' private sectors and civil society perks up, the media gradually soften their rhetoric, bilateral projects in culture, education and science are gradually resumed.
Still, there are annoying exceptions to this general rule. In particular, the latest full-fledged Russia–U.S. summit in Helsinki in July 2018 failed to trigger improvements in bilateral relations. On the contrary, Donald Trump's meeting with Vladimir Putin in Finland's capital aroused massive resentment among the anti-Russian Washington establishment. Ultimately, on returning home, the U.S. President had to offer awkward apologies to his supporters and opponents alike, and relations between the two countries continued to rapidly deteriorate after the summit.
Surely, nobody is willing to see another Helsinki scenario in June 2021, this time in Geneva. Yet, do we have good reason to hope for a different outcome this time? To answer this question, let us compare Donald Trump and Joseph Biden's approaches to Russia-U.S. summits and to bilateral relations at large.
First of all, in Helsinki, Trump very much wanted the Russian leader to like him. The Republican President avoided publicly criticizing his Russian counterpart and was quite generous with his compliments to him, which inevitably caused not only annoyance but pure outrage in Washington and in Trump's own Administration. Joe Biden has known Vladimir Putin for many years; he does not set himself the task of getting the Russian leader to like him. As far as one can tell, the two politicians do not have any special liking for each other, with this more than reserved attitude unlikely to change following their meeting in Geneva.
Additionally, in Helsinki, Trump wanted, as was his wont, to score an impressive foreign policy victory of his own. He believed he was quite capable of doing better than Barack Obama with his "reset" and of somehow "hitting it off" with Putin, thereby transforming Russia if not into a U.S. ally, then at least into its strategic partner. Apparently, Biden has no such plans. The new American President clearly sees that Moscow-Washington relations will remain those of rivalry in the near future and will involve direct confrontation in some instances. The Kremlin and the White House have widely diverging ideas about today's world: about what is legitimate and what is illegitimate, what is fair and what is unfair, where the world is heading and what the impending world order should be like. So, we are not talking about a transition from strategic confrontation to strategic partnership, we are talking about a possible reduction in the risks and costs of this necessarily costly and lengthy confrontation.
Finally, Trump simply had much more time to prepare for the Helsinki summit than Biden has had to prepare for Geneva. Trump travelled to Finland eighteen months after coming to power. Biden is planning to meet with Putin in less than five months since his inauguration. Preparations for the Geneva summit have to be made in haste, so the expectations concerning the impending summit's outcome are less.
These differences between Biden and Trump suggest that there is no reason to expect a particularly successful summit. Even so, we should not forget the entire spectrum of other special features of the Biden Administration's current style of foreign policy. They allow us to be cautiously optimistic about the June summit.
First, Donald Trump never put too much store by arms control, since he arrogantly believed the U.S. capable of winning any race with either Moscow or Beijing. So, his presidential tenure saw nearly total destruction of this crucial dimension of the bilateral relations, with all its attendant negative consequences for other aspects of Russia-U.S. interaction and for global strategic stability.
In contrast, Biden remains a staunch supporter of arms control, as he has already confirmed by his decision to prolong the bilateral New START. There are grounds for hoping that Geneva will see the two leaders to at least start discussing a new agenda in this area, including militarization of outer space, cyberspace, hypersonic weapons, prompt global strike potential, lethal autonomous weapons etc. The dialogue on arms control beyond the New START does not promise any quick solutions, as it will be difficult for both parties. Yet, the sooner it starts, the better it is going to be for both countries and for the international community as a whole.
Second, Trump never liked multilateral formats, believing them to be unproductive. Apparently, he sincerely believed that he could single-handedly resolve any burning international problems, from the Israeli-Palestinian conflict to North Korea's nuclear missile programme.
Biden does not seem to harbor such illusions. He has repeatedly emphasized the importance of multilateralism, and he clearly understands that collaboration with Russia is necessary on many regional conflicts and crises. Consequently, Geneva talks may see the two leaders engage in a dialogue on Afghanistan, on the Iranian nuclear deal, on North Korea, or even on Syria. It is not at all obvious that Biden will succeed in reaching agreement with Putin immediately on all or any of these issues, but the very possibility of them discussed at the summit should be welcomed.
Third, Trump was not particularly fond of career diplomats and, apparently, attached little value to the diplomatic dimension of foreign policy. The Russia-U.S. "embassy war" had started before Trump—but not only did Trump fail to stop it, he boosted it to an unprecedented scale and urgency.
Sadly, the "embassy war" continues after Trump, too. Yet President Biden, with his tremendous foreign policy experience, understands diplomatic work better and appreciates it. Practical results of the Geneva summit could include a restoration of the diplomatic missions in Washington and Moscow to their full-fledged status and a rebuilding of the networks of consular offices, which have been completely destroyed in recent years. Amid the problems of big politics, consular services may not seem crucial but, for most ordinary Russians and Americans, regaining the opportunity for recourse to rapid and efficient consular services would outweigh many other potential achievements of the Geneva summit.
From our partner RIAC