The Belt and Road Initiative: Towards a New World Order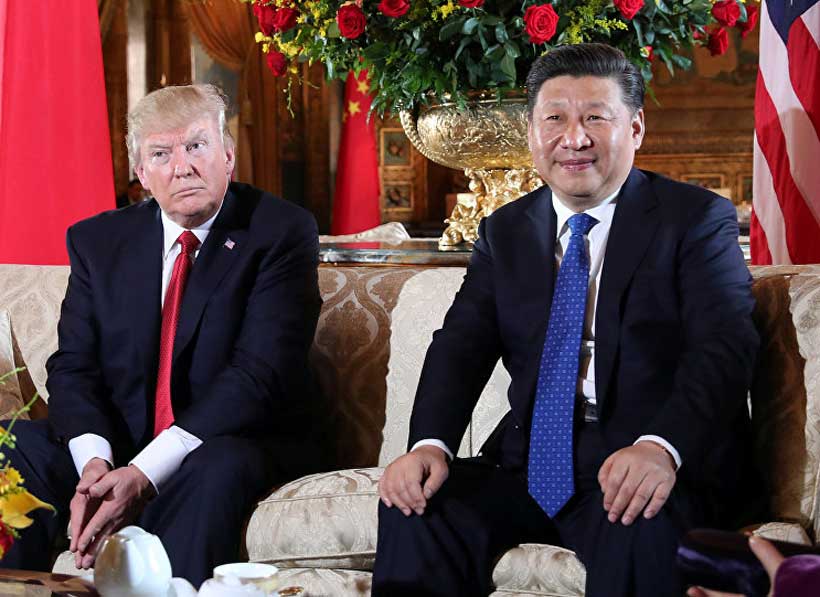 President of the People's Republic of China Xi Jinping and President of the United States Donald Trump met on the sidelines of the G20 Summit in Osaka on June 29 to discuss the resumption of trade and economic talks between the two countries. The United States also promised that it would not introduce additional tariffs on Chinese goods. The world collectively breathed a sigh of relief, as the trade war between the world's two largest economies is fraught with serious risks for global economic growth.
Time will tell whether these agreements will turn out to be the calm before the storm or whether the two sides will be able to find mutually acceptable solutions. However, no matter how the events that broke out between the United States and China in 2018–2019 occurred, the economic war gives us grounds to say that we have become witnesses to yet another manifestation of the gradual disintegration of the existing world order. This process is gaining momentum and directly affects almost every area of intergovernmental relations.
In these circumstances, we are witnessing the ever-increasing efforts of leading states, either by themselves or with other countries, to promote various integration mechanisms that would satisfy their immediate interests and at the same time create a platform for their participation in shaping the future world order. The biggest and most ambitious of these projects is, of course, the Belt and Road Initiative put forward by President of the People's Republic of China Xi Jinping in the autumn of 2013.
Without dwelling on the multitudinous interpretations of the Belt and Road Initiative, I will take the liberty of highlighting the international significance of this initiative. Let us recall that President of the People's Republic of China Xi Jinping first put the idea forward when the established world order was only just beginning to show signs of its obvious failures. The global economy struggled to overcome the effects of the global financial crisis in 2008–2009. In the Middle East, the seemingly unshakable authoritarian Arab regimes started to fall one after another. The "reset" of the Russian-American relations was spluttering, and a serious conflict was brewing around Ukraine. In short, the international system had entered a period of increased instability marked by reduced manageability at the global and regional levels.
No less obvious was the fact that the deepening disagreements between the two great powers and the emerging fragmentation of the international system made it practically impossible to reach any kind of common agreement on restructuring the decaying world order. For example, the repeated attempts to reform the United Nations invariably fell flat. By the same token, it was impossible to even start a serious discussion about revising the rules of the game on the global financial markets following the crisis in 2008–2009. Arms control mechanisms have also stalled noticeably.
In this context, the Belt and Road Initiative should not be viewed as an exclusively economic project (or perhaps not even as an economic project at all), but rather as an attempt to find an alternative approach to reformatting the world order. Not "from above," that is, through the radical transformation of the old and the creation of new global governance institutions, but rather "from below," through the consistent implementation of specific regional and continental projects envisaging the most diverse and flexible formats for getting potential participants involved. It is no coincidence that President of the People's Republic of China Xi Jinping has declared that the Belt and Road Initiative was intended to put his country's idea of creating a community of common destiny for humankind into practice.
The Chinese initiative did not encroach on the fundamental principles of the liberal world order in any way. On the contrary, when delivering his keynote speech at the World Economic Forum in Davos, Switzerland in early 2017, President of the People's Republic of China Xi Jinping stressed Beijing's commitment to continuing the process of globalization and protecting the freedom of global trade from the looming protectionism.
Despite the cautious wording and the ostentatious flexibility and openness of the Chinese initiative, it nevertheless raised a great deal of suspicion. And these suspicions were voiced not only in the United States, but also in Europe, India and partly in Russia. Political leaders and corporate leaders across the globe felt that it was about more than just the implementation of a single, albeit extremely ambitious project, but rather about the onset of the reformatting of the entire world order. Sensing a threat to their interests and their positions in the world, some countries set out to boycott the Belt and Road Initiative, block the geographical expansion of the project and create a negative reputation surrounding it.
Such an obstructive approach appears counter-productive, primarily for those planning to boycott and sabotage the project. In the six years since the Belt and Road Initiative was launched, not a single significant alternative project has been put forward. What is more, over the years, the old Transpacific and Transatlantic integration projects have been shelved.
It is obvious that sabotage is not a constructive response to the implementation of the Belt and Road Initiative. Rather, a constructive response would be for other countries to develop their own projects, with the worthiest rising to the top. For example, Beijing's far-reaching plans should push the European Union to finally move forward with concrete integration initiatives after years of fruitless discussions. On the other hand, critics and skeptics of the Belt and Road Initiative should become more involved in the project itself in order to lay down the rules of international cooperation together with China.
President of the Russian Federation Vladimir Putin welcomed the Belt and Road Initiative and noted that "combining the potentials of such integration formats as the Eurasian Economic Union, the Belt and Road Initiative, the Shanghai Cooperation Organization and the Association of Southeast Asian Nations could become the basis for a greater Eurasian partnership."
Russia needs to clearly define its long-term priorities and interests within the project, taking its real possibilities and limitations into account, and then implement it together with China and the other participants in a coordinated manner. This task is far more complicated that any national project. But it is also far more important than any national project being implemented today.
Naturally, the foundation of the emerging new world order cannot be limited to the Belt and Road Initiative. This is just one example of the formats in which the new world order will develop. The main principle of building a new world order "from the bottom up" is the creation of regional and continental "coalitions of likeminded states" – states that share common approaches to various measures of international interaction. The Belt and Road Initiative meets these criteria, as do the Shanghai Cooperation Organization, the Eurasian Economic Union and many other entities. Maybe something will come of the resurgent Russia–China–India triangle.
Countries will find it easier to protect their own interests as part of flexible and fluid coalitions dealing with specific issues. On the other hand, these "blocs" may later form the basis of the future world order. This process will, by definition, be slow and unequal, but there is simply no other realistic way of overcoming the current crisis of how to control the global system.
From our partner RIAC
Trade War: An Infinitesimal View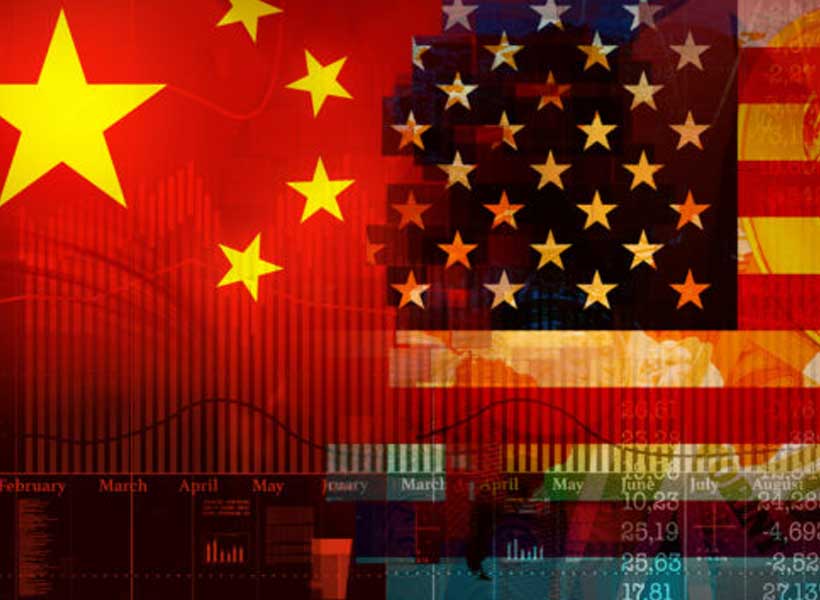 In the post Cold War era, the US changed its policies, shifted its priorities and viewing China's economic emergence as a great threat to its interests in coming decades. With a rapid economic growth, technological advancement and development of its armed forces, China became a future competitor of the US. Due to Chinese rapid economic growth, modernization of its armed forces as well as mounting position in Asian region and sea lanes of transportation, many American analysts take China as its future contestant. As a result, China remained a factor in the US all grand strategies. The 'China versus the US' indicate that Washington is taking potent steps against its threat (China). China perceives these steps as a part of the US policy of "hedge" to contain "the mighty China". This writing tries to examine the ongoing trade war between the US and China in miniature view and suggest the options for China.
Trade wars have finally begun between the US and the China. Before little explanation of this Trade war, let's discuss the concepts. A trade war is when a nation imposes tariffs on imports and foreign countries retaliate with similar forms of trade protectionism. It is side effect of protectionism that occurs when one country (country A) raises tariffs on another country's (country B) imports in retaliation for country B raising tariffs on country's A imports. Besides this, a tariff is a tax imposed on imported goods and services. Trade wars also commence if one country perceives another country's trading practices to be unfair. Trade wars are also a result of a misunderstanding of the widespread benefits of free trade. In addition, a tariff is a tax or duty that the government places on a class of imported goods (tariffs on exports are very rare). In theory, this makes the foreign products more expensive and therefore less desirable to consumers-boosting domestic makers of the product, which don't have to pay the tax. The tariff is collected by customs officials and goes to the government. In addition, Protectionism refers to government actions and policies that restricts or restrain international trade, often with the intent of protecting local businesses and jobs from foreign competition.
The United States and China have imposed a tariff of 25% on imports worth $34 billion after exchanging several threats over the last few months. This marks the official beginning of what China dubs as "the biggest trade war in economic history". While this trade war is far from the biggest the world has seen, it has the potential to cause some significant damage to the world economy. US President Donald Trump, who began the year by imposing tariffs on imported solar panels and washing machines, has vowed to possibly tax all Chinese imports into the US, which last year added up to a little over $500 billion. President Trump's tariffs against China will likely resonate with voters who believe in his "America First" campaign and perceive the trade deficit with China as a loss to the US economy. China, not surprisingly, has responded by targeting American exports like soybean and automobiles, a move that could cause job losses in American states that accommodate Trump's voter base. Other major US trading partners such as the European Union, Mexico and Canada have also slapped retaliatory tariffs on various US goods. On July 06, 2018 the Chinese products $34 billion worth, including goods, flat-screen televisions, aircraft parts and medical devices have faced tariff imposed by Trump administration. .The goods marked for tariffs will now face a punishing 25 percent border tax when they are imported into the US. The Trump administration initiated these tariffs after concluding an investigation into some of China's 'controversial trade practices'. The main motto behind the new trade barriers is to penalize China for doing things like forcing foreign businesses to hand over their most-prized technology to Chinese companies – many of which are state-owned – in exchange for access to their market. China immediately accused the US of starting "the largest trade war in economic history to date" and responded by imposing 25 percent tariffs on $34 billion worth of US goods, including soybeans, automobiles and lobsters. According to a spokesperson for China's ministry of commerce, after Minutes the US tariffs went into effect,
"China promised not to fire the first shot, but in order to safeguard the country's core national interests as well as those of the people, it is forced to fight back … the US will be opening fire on the whole world and also opening fire on itself."
Additionally, the state-run Global Times wrote,
"If what the US wants is to escalate a trade war with China, then so be it. A little fighting may be the only way the Trump administration clears its mind and allows everyone to sober up."
The aggregate amount of trade affected is moderate relative to the US and Chinese economies, but for the US, this is the most extensive import protection since the disastrous Smoot-Hawley tariffs in the 1930s. President Trump has threatened a 10 percent tax on a further $200 billion of imports from China.
In the context of feasible effects on global economy, the trade war between the US and the China could push the world economy towards a decline and it could lead to a collapse of comprehensive as well as global trade. The deteriorate investment, disturb financial markets and sluggish global economy are the major negative outputs of this trade war. This trade warfare between the US and China could extend to worldwide in trade arena and to areas beyond trade. According to economical analysts, the trade conflict among one superpower and other rising power can create disturbance of global supply chains. In addition, the US products which are assembled in third world countries can also be affected. Without a doubt, due to the disturb supply chain, the US consumer could well end up paying higher costs for products. At the end but not least, this trade confrontation between two rivalries of 21st century could affect the world trade system and it could be trade cold war between both countries be like the cold war between USA and the USSR in 20th Century. A thoroughgoing trade war could lead to a collapse of global trade.
Additionally, this trade war could also effects Chinese economy, With the Dawn of 21st century, People's Republic of China is in a very fair position in the context of Economy to face any economic tornado because in general, its economy is less dependent on exports, and exports to the US in particular. The value added in its exports to the US is less than 3 percent of its economy. In addition, China is at the end of many global value chains, which include inputs from the US, Japan, South Korea and Taiwan. The Shanghai stock market is in main territory, down 23 percent from a high in January 2018. Still, the trade war comes at a bad moment in China's cycle. The establishment have been tightening financial conditions and trying to restraint in financial risks, so that the economy is slowing, even before it takes a hit from trade. The Chinese currency has depreciated round about 4.3 percent against the dollar for the last past few months.
This is a natural market reaction to the US protectionism. Over the same period, the dollar has appreciated about 5 percent against a basket of major currencies. This is one of the ironies of the US which is trying to use trade taxes. They create uncertainty in the world and one result is that capital flows out of other economies to the US. In the short run, this raises the value of the dollar and largely undoes the protection. Historically, when the US introduces protection, it has typically not led to an improvement in the trade balance, rather the opposite. In the case of US-China trade, 25 percent tax means that about $50 billion of imports will be more expensive, and the US is likely to import less. But the other $500 billion that the US imports will be modestly cheaper because of depreciation and the US will import more. History suggests that the net effect on the trade balance will be minor. This is one reason that the direct effect on the Chinese economy is likely to be minor.
In addition, the effect of this trade war could be on the US economy. The US economy is humming along because of fiscal stimulus from tax cuts plus expenditure increases. Net job gains in June, 2018 were above 200,000, the pattern of recent months. In general, the trade war will destroy some jobs in export sectors and create some jobs in import-competing ones. This is a bad tradeoff because export jobs are generally of higher productivity and pay. The job churning is also disruptive — the lost jobs are likely to be in agricultural states and southern states with auto plants, whereas job gains are probably elsewhere. The Trump White House is betting that, given the overall strength of the economy, some localized pain will be tolerable and the get-tough policy toward China will be a political winner for the midterms. Economically, both the United States and China would lose from a trade war. Punitive tariffs would push up import prices, dent exports, cost jobs and crimp economic growth, so both sides would do best to avoid an outbreak of hostilities.
Here some options for China to retaliate this trade war. In this trade war with China, President Donald Trump wields one seeming advantage: the US could ultimately slap tariffs on more than $500 billion in imported Chinese goods. Beijing has much less to tax: It imported just $130 billion in US goods last year. Yet that hardly means China would be powerless to fight back once it ran out of US goods to penalize. It possesses a range of other weapons with which to inflict pain on the US economy. Here is a look at some of the options China has in this war:
The Chinese government should do trade in local currency. The visit of Pakistan's Prime Minister Mr. Imran khan Niazi to China give very valuable and authentic suggestion to Chinese government to do trade with Pakistan in Yuan rather than the US dollar $. It will be a direct and indirect hit to the US, her fellows and dollar $ currency. After the successful agreement with Pakistan, China could do trade with other countries in Yuan. Be remembered that China is a chief exporter country of the world with 2263 trillion dollar $. In addition, recently China gives defeat to the US in the context of purchasing oil and makes herself as chief and main oil importer and customer of the world. China could do trade with KSA, KUWAIT, IRAQ, IRAN, QATAR and other oil producing countries in Yuan but the US don't want this. If the China would successful to do trade with oil producing countries in Yuan than the dollar will decrease its worth and market value at least. The US impose sanctions on European companies to do trade with Iran and other oil producing countries but reciprocally the European countries give intimidation to boycott the US dollar. In addition, Russia would play vital role as recreationist and would give Red carpet to all. This downfall of dollar will make crash in World Bank and IMF also. Chinese government this step would create a greatest tension for the US and dollar.
China should do check and balance regarding the US companies in China. China's state-dominated and heavily regulated authorities could disrupt the US companies by withholding licenses or launching tax, anti-monopoly or other investigations. Chinese controlled media should play vital role. The state-controlled media have encouraged consumer boycotts against Japanese, South Korean and other international products Last year, Beijing destroyed Korean retailer Lotte's business in China after the company sold land in South Korea to the Seoul government for an anti-missile system opposed by Chinese leaders. Beijing closed most of Lotte's 99 supermarkets and other outlets in China. Seoul and Beijing later mended their relations but Lotte gave up and sold its China operations.
To counter Trump's "America First" approach, Beijing can appeal for support to US allies and other countries. Trump's unilateral actions have allowed China to position itself as a defender of free trade despite its status as the most-closed major economy. That could help Beijing win over governments that have criticized Trump for acting outside the World Trade Organization. Chinese leaders have tried – so far without a major success – to recruit European and other governments as allies. More broadly, Chinese commentators have suggested Beijing also could disrupt diplomatic work over North Korea's nuclear and missile programmes or other initiatives. But political analysts say that would risk setting back work Chinese leaders see as a priority.
In concluding remarks, No country can hope to impose tariffs without affecting its own trade and industry as well as economic interests in this contemporary world. Apart from disadvantage, countries that rely on foreign imports can be disturbed due to higher prices for goods, tariffs and supply chain of producers. So both the competitors of this globalized world, the US and China, are doing no good to their own economic fortunes by engaging in this tit-for-tat tariff battle after blamed each other for the ongoing trade warfare. According to the US Federal Reserve meeting the economic uncertainty, decline of private investment and delay of investment plans have been happened due to this trade war. Besides this, the economic giant China will also be equally affected. This current trade confrontation between the US and China also threatens the rules-based global trade order. It could also isolate the US, which has refused to settle differences through serious mediations, negotiations. If global trade tensions continue to simmer, it may not be too long before countries resort to other destructive measures such as devaluing their currencies to support domestic exporters. The world economy, which is on a slow path to recovery, can do without such unnecessary shocks.
The West, Sinophobia and Cooperation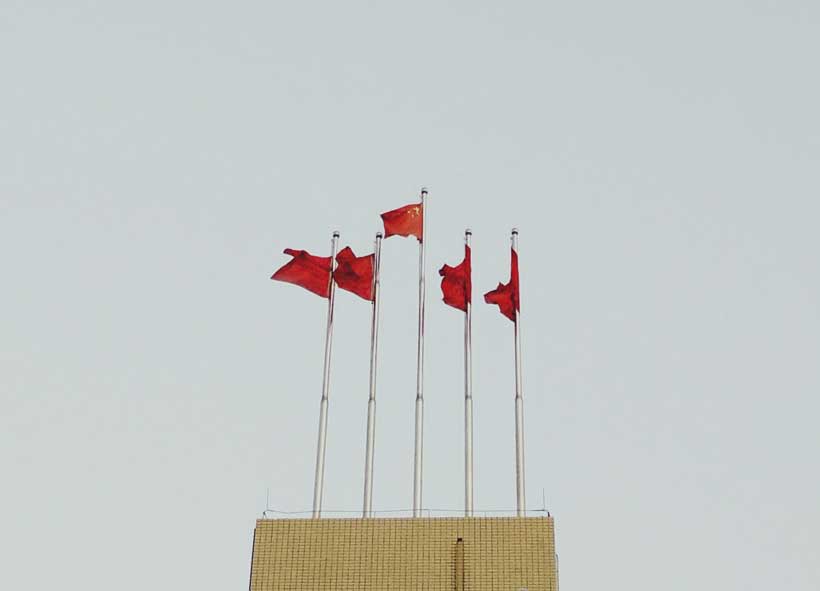 Interestingly, populace they are inhabitant of whether West or East pole share having almost common issues like weak productivity growth, proliferation of sophisticated war weapons and climate dangers; however, except for a few issues which, in particular, people of West considers most panic and hazardous. Policy-makers of the West are indulging themselves with a narrative that China's rise would threaten capitalist economic model and the very survival of the West liberal democracy. Is it so?
Not at all. What must be ponder here is the fact that international capitalists model has stopped functioning, which have witnessed 2008 financial crisis. The leading investors and tycoons, unfortunately, have not been maintaining a steady balance between profitability and investments: profits are becoming increasing while no apparent increase in investments has been recording. Its consequential effects are lowering trends in productivity across the globe; which, in response, has been adversely affecting the prosperity of people across the globe. Establishment and corporate-based politics put the nations in a competition with each-other, that affect masses; as it is underpinned by observing myriad portion of budgets are going into military weapons.
British colonial hegemony culture, and US-led conflicts since last few decades, morphed world into most devastating state, perhaps. In this scenario, China's rise seeds a hope to the indigent and penurious economies, which the West is fury of.
The current dispute between the US and China in terms of trade and technology, and if European take side, would morphed to a more dramatic state; where the health of the global economy will likely to be damaged. It is safe to say and notwithstanding predictable that this trade would be converted to a new hottest-cold war, which may force the emerging multipolar world to split into financial bipolar form.
How long will this bubble not burst? It will be likely to head the world towards a global conflict.
However, here's one good news or perhaps token. West-Policy makers, instead of spreading Sinophobia, should assure that they can be living comfortably with China. It is because, so far so good, China has been depicting a cooperation and advancement, irrespective of humanity, ethnicity and religion. What's more the West propaganda that China is appearing as geopolitical actor is equivocal; because it never influences and impose their culture on any nation.
Embracing a different economic model, China, is plausibly on a runner-up position to the US and experts claimed it will surpass the USin the next decade. Whether it's 5G tech. Or leading status of green energy, or ultra-scales exports or its leading developments for the nations having indigent economies are hallmark achievements in recent history. The US and the West should, I propose, consider China's rise a piece of cake, and welcome its come out while securing its interests under the umbrella of cooperation. This logic, while posing no threat, seems to be long term functional.
Beyond China-U.S. trade and where is its outlet?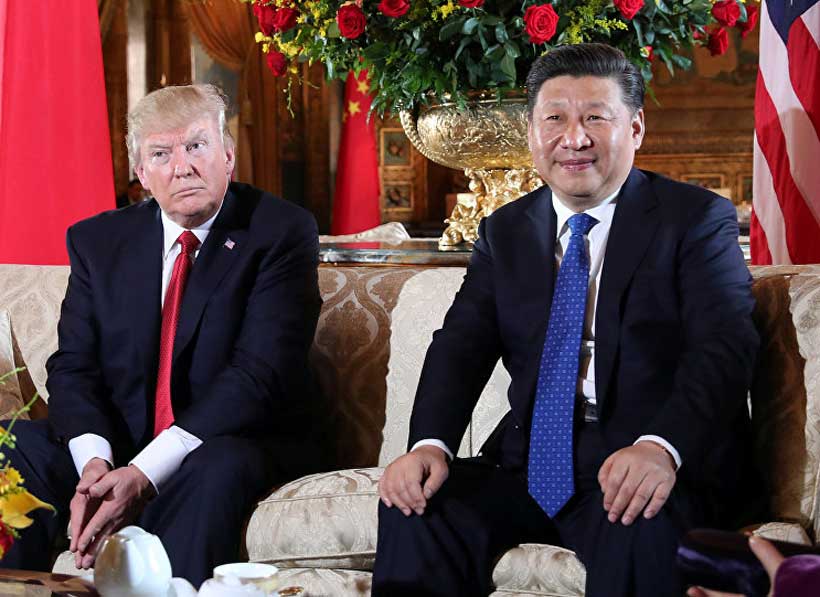 Since China-U.S. trade war started in the Mid-2018, it has lasted for more than 14 months. From the beginning, the World Bank and the IMF have taken the position that the trade conflict America has trigged will serve no country's economic progress and their action is patently wrong. Since then, China has at several occasions showed its good-will and sincerity including purchase of the products from the U.S. and the consensus reached between the two heads of state at the summits in Argentina and Japan, during which both parties agreed to move towards dropping all of the additional tariffs introduced during the dispute, and reach a comprehensive agreement that is fair and beneficial to the two sides. Yet, there is still no insurance of the end of trade war between the two largest economies of the world.
Now comes a new possibility that from October 10-11, a senior trade delegation from China, headed by Vice Premier Liu He, is scheduled to meet their American counterparts in Washington DC, led by U.S. Trade Representative Robert Lighthizer and Treasury Secretary Steve Mnuchin. Yet, the trade talks also come at a precarious time in Trump's decision to reduce the number of U.S. forces in the Syrian border areas with Turkey and amid a spiraling impeachment inquiry into his interactions with Ukraine. More than that, the White House has repeatedly used national security as a reason to sanction Chinese companies, and this has been a talking point in U.S. presidential campaign speeches.
As a matter of fact, the Sino-American rivalry, like the German-Britain rivalry one century ago, is as much a clash of two major powers as it is of two systems: the authoritarian and state-protected development of a rising power vs. the liberal, free-market constitutionalism of a ruling power. Therefore, differences in economic system inevitably amplified the salience of the narrowing economic gap, leading the ruling power to feel cheated and the rising power to feel unsatisfied and threatened. By taking the current China-U.S. trade war into consideration, several factors are complicating the upcoming round of talks.
First, the American resentments against the Chinese economy have grown and seemed to be systematic steps to decouple the world's two largest economies. As American scholar James Rae argued that with a series of steps, ranging from the tariff rollout to restrictions on dealings with major Chinese technology firms and "ordering" American companies to move production out of China, the U.S. has signaled that this is a trade war, indeed a confrontation over the fundamentals of two rival economic models involving at least four economic tools—standard-setting, technology acquisition, financial power, and infrastructure investment.
Second, the U.S. argues that the Chinese story historically resembles the German one in an overall sense and these parallels are not entirely coincidental. China has long admired the German export-led growth model and is skeptical of laissez faire capitalism. The founding statesman of unified Germany has been consistently seen as an icon of a modernized and powerful country since China has taken its own modernization in the later 19th century. Even it is held, though groundless, that after China emerged from the civil turbulence in 1979, it supposedly structured its development banks on the German model, though it supplemented their loans with Western capital. Under state-directed development, China eventually emerged as the world's largest exporter with enormous market share in the United States, similarly creating economic interdependence while inadvertently laying the foundation for political competition. This is one of the sources of the Thucydides trap" occurred in the United States but rejected by China and in particular President Xi Jin-ping.
In addition, as a result of these strategies, the speed of the catchup is equally alarming to American elites now. For instance, China's GDP was only 25% of U.S. GDP in 1990 after a decade of reforms, but has since approached American GDP in 2018. On the one hand, China, like previous Germany, is perceived to have undergone a radical and alarming economic modernization that catapulted it into the rank of first-rate power in mere decades. On the other hand, the United States, following the British mentality of the day, holds that the Chinese developmental model is a form of cheating, forced technology transfer and manipulation in finance. In light of this, China has paten reasons to be concerned that the United States has sought to halt its peaceful rise and undermine its economics by restricting trade, technology and capital flows—whether through economic means or direct subversion.
Yet, Trump's instinct to do something is not entirely unwelcome, and some of his administration's policies may prove promising. For example, bipartisan legislation like the Foreign Investment Risk Review Modernization Act presents an instrument to deal with China's state-backed purchases of Western intellectual property that is somewhat more surgical than blunt U.S. tariffs. Other challenges, including China's forced technology transfers, non-tariff barriers, and subsidies to state champions remain, and although they violate WTO rules. It seems to testify some people's growing concerns that the economic escalation is now moving the trade dispute into the political realm, from where it had formerly been immune. First, the U.S. has already used the dubious frame of national security to make rhetorical demands as well as launch new policy initiatives to punish the Chinese firms. Second, even the issue of human rights has been inserted into the equation as the U.S. has released an export blacklist of companies with business in China's Xinjiang Autonomous Region. Also while President Trump has been quiet enough on the riots in Hong Kong, a commentary on the topic by the Houston NBA franchise has ironically started a new row that could have major implications for the broader relationship. As Rae observed, the consequence is that debating social issues is easily a slippery slope and the intrusion of trade into China's domestic affairs even crosses highly sensitive issues related to China's core national interests and sovereignty. It is true that once those red lines are crossed, unraveling a pathway back will be enormously complicated.
It is understandable that China appears more optimistic or even confident in resolving the current trade war. It declared to purchase huge amount of soybeans, pork and other agricultural products from the United States, signaling that such deals will be exempt from additional tariffs imposed on U.S. goods. This is another gesture of goodwill from the Chinese side to further demonstrate its sincerity in ending the trade issues between the two sides. In the span of two days, China and the United States are supposedly to take a series of positive steps in preparation for a new round of trade talks scheduled for this talks in Washington D.C. Although China resolutely opposes any escalation in the trade war, it admits that there are no winners in a trade war, and therefore a constant escalation of tariffs is not the road to a solution. Only by adhering to the principles of equality and mutual respect, and by negotiating with a calm and rational attitude, can the dispute be defused and differences resolved. To that end, it argues for sincerity, patience and practical action needed. On the eve of the new round of talks, the two sides did have taken actions and created favorable conditions for making substantive progress, in line with the expectations of the international community.
True, as a cliché goes, where there's a will, there's a way. China has expected a positive result from this round of talks, but the issue is that the United States has already perceived or misperceived China exactly following the path of rising Imperial Germany one century ago. Some observers even hold that Trump's trade approach is emotionally satisfying but diplomatically disastrous, therefore they fear his confrontational strategy and support a more cooperative economic relationship with China. Yet, in an overall sense, China has been described frequently as a rising power with patent ambition to take advantage of having a state-directed system competing in technology standards, innovation, financial politics, and geo-economics, which force the United States to seek a coordinated response. Given this, that American response should neither be blindly confrontational nor naively cooperative; instead it should be competitive. Sure competition remains the theme of the China-United States relations in the next decades. It is unclear if it takes the scenario of the cold war or the cold peace, but it is clear that the approach America will adopt would be to work with its allies to strengthen rules, set standards, punish Chinese industrial policy and technology theft, invest in research, welcome the world's best and brightest, and create alternatives to its geo-economic statecraft. It is truly hard to predicate who might be able to play a better hand in this globalized chessboard.