Countries advancing towards more digital and sustainable trade
UN member States are moving towards more seamless and efficient trading environments, within and beyond their national borders. In general, countries across the globe have made the formalities in international trading simpler and increasingly digital or electronic.
The key preliminary findings of the Third UN Global Survey on Digital and Sustainable Trade Facilitation 2019 were released by UNECE and its sister United Nations Regional Commissions at the WTO Headquarters on 4 July during the World Trade Organization (WTO) Aid for Trade Global Review 2019.
The Survey, covering 126 countries, shows an increase of 6 percentage points from an average of 57% to 63% in global average implementation rate of trade facilitation and paperless trade measures since the last Survey in 2017. Developed economies, most of which are located in the UNECE region, have the highest implementation rate (around 80%), while Pacific Islands have the lowest (around 36%).
In the UNECE region, the average implementation rate is above the global average, reaching 72%, marking a 5-percentage point increase since 2017. The survey for the region, covering a total of 42 member States, shows improvement in all categories of measures. Two of the most implemented measures are Stakeholders' consultation on new draft regulations, while two of the least implemented are Electronic application and issuance of Preferential Certificate of Origin and Separation of Release from final determination of customs duties, taxes, fees and charges.
According to the Survey, the measures included in the WTO Trade Facilitation Agreement have been generally well implemented by countries surveyed since their implementation in 2017. However, measures related to cross-border paperless trade implementation remains low compared other groups of measures, as do measures related to specific sectors and disadvantaged groups such as SMEs and women. Substantial effort is required to fully implement cross-border paperless, and to customize trade facilitation measures for SMEs and women.
The global and regional reports including detailed data analysis, will be published later this year. The results will also be made available on the online platform untfsurvey.org during summer 2019.
Over 570 UN/CEFACT standards and 40 recommendations on trade facilitation and electronic business developed at UNECE help countries and companies cut trading costs, reduce bureaucracy and implement the WTO Trade Facilitation Agreement. Enabling the accelerated digitalization of tools and procedures is a key dimension of this work.
Details of the event "Digital and Sustainable Trade Facilitation for Trade Diversification and Inclusive Development", jointly organized by UNECE and its counterpart UN Regional Commissions (UNRCs) ECA, ECLAC, UNESCAP and UNESCWA, at the WTO Aid4Trade Global Review 2019, including presentations, are available here.
The event was organized under the UN Regional Commissions' Joint Approach to Trade Facilitation.
ADB Trims Growth Forecasts as Asia's Biggest Economies Slow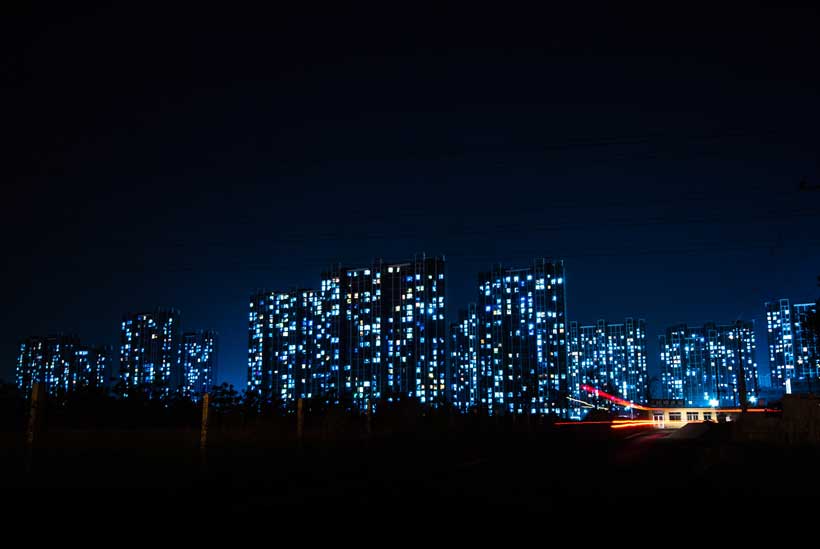 The Asian Development Bank (ADB) has trimmed its forecasts for economic growth in developing Asia this year and next year as growth in the People's Republic of China (PRC) and India is weighed down by both external and domestic factors.
In a supplement to its Asian Development Outlook 2019 Update released in September, ADB now expects gross domestic product (GDP) in the region to expand 5.2% in both 2019 and 2020, down from the September forecast of 5.4% growth this year and 5.5% next year.
"While growth rates are still solid in developing Asia, persistent trade tensions have taken a toll on the region and are still the biggest risk to the longer-term economic outlook. Domestic investment is also weakening in many countries, as business sentiment has declined," said ADB Chief Economist Mr. Yasuyuki Sawada. "Inflation, on the other hand, is ticking up on the back of higher food prices, as African swine fever has raised pork prices significantly."
The supplement forecasts inflation of 2.8% in 2019 and 3.1% in 2020, up from the September prediction that prices would rise 2.7% this year and next.
In East Asia, growth in the PRC is now expected at 6.1% this year and 5.8% next year due to trade tensions and a slowdown in global activity coupled with weaker domestic demand, with family wallets being hit by pork prices that have doubled relative to a year ago. Growth could accelerate, however, should the United States and the PRC come to an agreement on trade, the report says. In September, ADB forecast GDP growth of 6.2% in 2019 and 6.0% in 2020.
Hong Kong, China, already in technical recession, will see severe downward pressures persist possibly into 2020. The economy is now expected to contract 1.2% this year and grow 0.3% next year.
In South Asia, India's growth is now seen at a slower 5.1% in fiscal year 2019 as the foundering of a major nonbanking financial company in 2018 led to a rise in risk aversion in the financial sector and a credit crunch. Also, consumption was affected by slow job growth and rural distress aggravated by a poor harvest. Growth should pick up to 6.5% in fiscal year 2020 with supportive policies. In September, ADB forecast India's GDP to grow 6.5% in 2019 and 7.2% in 2020.
In Southeast Asia, many countries are seeing continued export declines and weaker investment, and growth forecasts have been downgraded for Singapore and Thailand. GDP growth is expected to slow in the Pacific with activity in Fiji, the subregion's second largest economy after Papua New Guinea, expected to be more subdued than previously anticipated.
Central Asia is the only subregion where prospects look a little brighter now than in September, largely thanks to increased public spending in Kazakhstan, the region's largest economy. Central Asia is now forecast to grow 4.6% in 2019, up from the previous prediction for expansion of 4.4%. The forecast for 2020 is for growth of 4.5%. Kazakhstan's economy is seen expanding by 4.1% this year and 3.8% next year.
UNDP and IRENA Poised to Support Breakthroughs on Renewables
Nations around the world should embark on a massive and immediate shift to renewable energy, the United Nations and the International Renewable Energy Agency (IRENA) said today, adding that such a move would drastically cut emissions and help get the world on track to meet the Paris climate goals and limit global warming to 1.5 degrees Celsius.
Action by countries to stop the continued progression of fossil fuels is possible, UNDP and IRENA said at a joint event held at the UN Climate Summit in Madrid.
Renewable deployment would have to accelerate six-fold by 2030 if the world is to achieve the goal of cutting global carbon emissions by 45 percent and keep temperatures below 1.5 degrees Celsius above pre-industrial levels, IRENA said.
In September, UNDP launched a new initiative called the "Climate Promise", vowing to support as many countries as possible to revise and submit enhanced climate pledges known as Nationally Determined Contributions (NDCs) by 2020.
Working with the NDC partnership and other partners, UNDP will support 100 countries to accelerate the enhancement of national climate pledges by 2020, building on its climate action portfolio in over 140 countries. Energy is a crucial part of this work and IRENA will provide the necessary knowledge, and support countries to accelerate energy transitions driven by renewable energy. To date, 78 countries are drawing upon UNDP's experience in disaster risk reduction, gender, health and nature-based solutions.
"Shifting to renewables will create far-reaching development impacts, triggering an economic stimulus and creating millions of jobs around the world, not to mention widespread health and other welfare benefits. Renewable energy should be an integral part of countries' climate pledges," said Achim Steiner, the Administrator of UNDP. "We recognise the challenges, but this transition is achievable. At UNDP we stand ready to support countries to take bolder action on climate change."
"There is no sustainable development without renewable energy. It's possible to accelerate the low-carbon energy transition and achieve sustainable development, thereby creating inclusive and prosperous economies," Francesco La Camera, the Director-General of the International Renewable Energy Agency said at the Madrid Climate Summit.
According to IRENA, out of the 156 NDCs submitted to date, 135 countries mention renewables but most are underutilising renewables to raise their ambition. The agency also estimates that over USD 1.7 trillion would be needed by 2030 annually to implement adequate renewable energy targets, though much of that funding could come as a result of eliminating fossil fuel subsidies.
In September, both partners launched a global campaign called #ItsPossible, engaging policy-makers and investors to join and advocate a decisive renewables push in key countries around the world. The campaign will carry over into the next year.
During the joint event at COP25, IRENA also launched a new report on NDCs in 2020: Advancing Renewables in the Power Sector and Beyond.
Bangladesh Needs Climate Smart Investments for Higher Agricultural Growth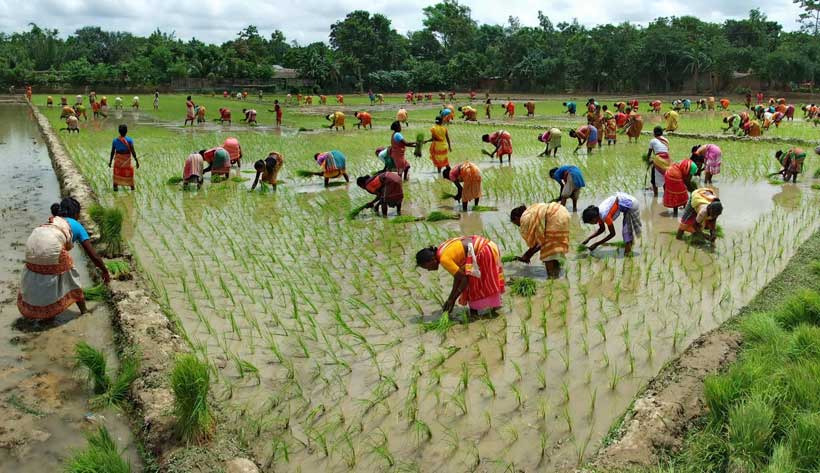 Climate change and sea-level rise pose a serious threat to Bangladesh's impressive growth in agricultural productivity. To address impacts of climate change on agriculture as well as to prioritize investments to improve productivity, resilience and mitigation in the agriculture sector, the government of Bangladesh and the World Bank today launched the Climate Smart Agriculture Investment Plan (CSAIP).
During the last 25 years, Bangladesh's agricultural productivity growth has been among the highest in the world and supported around 87 percent of the country' rural household. But, rising temperatures will affect the yield of Aman and Boro rice, the country's two major staple crops. High water stress can lead to rice yield losses as high as 70 percent. Further, soil salinity has affected 62 percent of coastal land and sea level rise may reduce available cropland by about one-fourth in Coastal Divisions.
"Globally, Bangladesh is known for its success in attaining self-sufficiency in rice through improving agriculture productivity, which enabled the country to feed its large population despite limited arable land. Bangladesh is also diversifying its agricultural production with abundance availability of vegetables and other horticulture products, while the focus is increasingly on safe and quality agri-produce, processing and market development, mechanization and commercialization of agriculture so that it can more effectively enhance food security, farmers' profitability, employment, and poverty reduction in Bangladesh," said Dr. Muhammad Abdur Razzaque, Minister of Agriculture. "Evidence based Climate Smart Investments and implementation of the Delta Plan 2100 would help Bangladesh overcome climate change risks for a more productive and climate resilient agriculture sector."
Climate-Smart Agriculture can help Bangladesh maintain rice self-sufficiency and increase non-rice crop, livestock and fish production. The Investment Plan identifies five key investment areas totaling about $809 million to set the agriculture sector on a resilient growth path; contribute towards achieving the government's the 2041 development targets; reduce emissions; and reach Nationally Determined Contribution (NDC) regarding climate change and the Delta Plan goals.
"Being among the most vulnerable countries to climate change, Bangladesh must take urgent actions to build on its impressive track record in the agriculture sector," said Dandan Chen, Acting Country Director for Bangladesh and Bhutan. "We are encouraged to see that the government considers climate-smart agriculture a strategic priority investment in response to changing climate. The Livestock and Dairy Development Project is a testament to government's vision of a climate resilient growth path, which will help the country meet demand for essential nutrients such as egg, meat and milk."
The $500 million Livestock and Dairy Development Project, which was also launched today, will help improve livestock and dairy production as well as ensure better market access of 2 million household farmers and small and medium-scale entrepreneurs. It will also help stimulate private sector investment and the development of livestock value chains in the country.
"Rural households' livestock assets are highly exposed to climate change risks, including natural disasters and major disease outbreaks. Bangladesh has taken steps to reduce the vulnerability of smallholder farmers and improve livestock productivity," said Md. Ashraf Ali Khan Khasru, Minister for Fisheries and Livestock. "The project will help substantially and sustainably increase livestock production to feed the growing population."
The CSAIP was developed to inform the implementation of major existing policies and policy formulation processes and includes the Bangladesh Delta Plan 2100; it builds on the Nationally Determined Commitment (NDC) regarding the climate change and Bangladesh's seventh five-year plan. During the same time, the LDDP was developed to address the most pressing and emerging issues in the sector, including value chain development with private sector investments, food safety, environmental pollution and climate change.
The World Bank was among the first development partners to support Bangladesh following its independence. Bangladesh currently has the largest IDA program totaling $12.15 billion. Since independence, the World Bank has committed more than $30 billion in grants, interest-free, and concessional credits to the country.