Countries advancing towards more digital and sustainable trade
UN member States are moving towards more seamless and efficient trading environments, within and beyond their national borders. In general, countries across the globe have made the formalities in international trading simpler and increasingly digital or electronic.
The key preliminary findings of the Third UN Global Survey on Digital and Sustainable Trade Facilitation 2019 were released by UNECE and its sister United Nations Regional Commissions at the WTO Headquarters on 4 July during the World Trade Organization (WTO) Aid for Trade Global Review 2019.
The Survey, covering 126 countries, shows an increase of 6 percentage points from an average of 57% to 63% in global average implementation rate of trade facilitation and paperless trade measures since the last Survey in 2017. Developed economies, most of which are located in the UNECE region, have the highest implementation rate (around 80%), while Pacific Islands have the lowest (around 36%).
In the UNECE region, the average implementation rate is above the global average, reaching 72%, marking a 5-percentage point increase since 2017. The survey for the region, covering a total of 42 member States, shows improvement in all categories of measures. Two of the most implemented measures are Stakeholders' consultation on new draft regulations, while two of the least implemented are Electronic application and issuance of Preferential Certificate of Origin and Separation of Release from final determination of customs duties, taxes, fees and charges.
According to the Survey, the measures included in the WTO Trade Facilitation Agreement have been generally well implemented by countries surveyed since their implementation in 2017. However, measures related to cross-border paperless trade implementation remains low compared other groups of measures, as do measures related to specific sectors and disadvantaged groups such as SMEs and women. Substantial effort is required to fully implement cross-border paperless, and to customize trade facilitation measures for SMEs and women.
The global and regional reports including detailed data analysis, will be published later this year. The results will also be made available on the online platform untfsurvey.org during summer 2019.
Over 570 UN/CEFACT standards and 40 recommendations on trade facilitation and electronic business developed at UNECE help countries and companies cut trading costs, reduce bureaucracy and implement the WTO Trade Facilitation Agreement. Enabling the accelerated digitalization of tools and procedures is a key dimension of this work.
Details of the event "Digital and Sustainable Trade Facilitation for Trade Diversification and Inclusive Development", jointly organized by UNECE and its counterpart UN Regional Commissions (UNRCs) ECA, ECLAC, UNESCAP and UNESCWA, at the WTO Aid4Trade Global Review 2019, including presentations, are available here.
The event was organized under the UN Regional Commissions' Joint Approach to Trade Facilitation.
Parliament decides on new Commission President
MEPs vote on the candidate for the president of the European Commission on Tuesday 16 July.
German Defence Minister Ursula von der Leyen, who was nominated for the post by the European Council, will outline her programme and discuss it with MEPs from 9.00 CET. MEPs will vote on her candidacy at 18.00 CET.
In order to become Commission President, von der Leyen must secure the support of an absolute majority of MEPs (as of today she must get at least 374 votes). The vote will be a secret paper ballot.
Although she has the backing of EU leaders and is a member of the political party that won most seats in the European elections, von der Leyen was not a lead candidate, a fact criticised by many MEPs.
Political groups have already subjected von der Leyen to tough questioning about her plans for the Commission.
If she fails to win a majority, the European Council would have to put forward another candidate.
Following May's elections, one of the first tasks of the new, directly-elected European Parliament is the election of the next European Commission President.
Once this new president has been approved, work starts on setting up the new Commission. Parliament's committees will hold hearings with each of the commissioners-designate to assess their suitability for the portfolio to which they are assigned, before MEPs vote on the Commission as a whole.
Academic Seminar Europe Goes Silk Road through Armenia Took Place in Yerevan
July 12, 2019, Yerevan, Armenia- "China-Eurasia" Council for Political and Strategic Research, Russian-Armenian University (RAU) and "Europe Goes Silk Road" jointly organized academic Seminar "Europe Goes Silk Road through Armenia". Academic seminar was hosted bythe RAU.
During the opening ceremony of the seminar, Mr. Zhou Hongyou (Counsellor of the Chinese Embassy in Armenia), spoke about the Belt and Road Initiative's progress, results and prospects, he also introduced the last developments in Sino-Armenian relations.
Dr. Arman Navasardyan (Ambassador Extraordinary and Plenipotentiary, Ex Deputy Minister of the Ministry of Foreign Affairs of the Republic of Armenia, Head of the Department of World Politics and International Relations of the RAU) introduced several recommendations for improving Sino-Armenian cooperation.
In turn, Mr. Sebastian Holler, (Co-Founder of the EUROPE GOES SILK ROAD, Research Associate of the Austrian National Defence Academy, Member of the Shabka Think Tank) told about the foundation of the EUROPE GOES SILK ROAD project.
Dr. Mher Sahakyan, the main initiator of this academic Seminar welcomed speakers and guests and mentioned, that the main aim of the seminar was to provide a platform for researchers who do research on Belt and Road initiative.
After the opening remarks Mr. Sebastian Maier (Co-Founder, EUROPE GOES SILK ROAD, Independent Infrastructure Researcher, former TU Wien Assistant Professor) and
Mr. Florian Krendl (Co-Founder, EUROPE GOES SILK ROAD, Member of the 2050 Thinkers Club, Austria) introduced the main aims and approaches of the "EUROPE GOES SILK ROAD" project.
Mr. Sebastian Holler and Mr. Sebastian Maier spoke about preliminary results and outlook of the "EUROPE GOES SILK ROAD Expedition.
Dr. Varuzhan Geghamyan (Assistant Professor, Yerevan State University Director, ARDI Institute) introduced his research on Sino-Turkish relations in the 21-st century.
Dr. Mher Sahakyan's research was focused on main aims of the Belt and Road Initiative and he also introduced several recommendations for improving Sino-Armenian Cooperation in the context of Belt and Road Initiative.
An active discussions and exchange of thoughts followed after each presentation.
OECD very concerned that active bribery is no longer a felony in Greece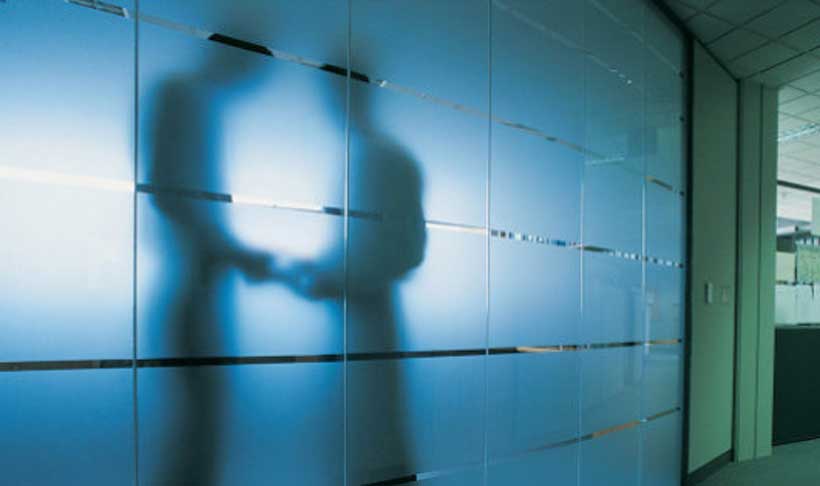 The OECD Working Group on Bribery has serious concerns that recent steps taken by Greece may leave the country in breach of the OECD's Anti-Bribery Convention. On 11 June 2019, Greece amended the Criminal and Criminal Procedure Codes. As a result, the main active bribery offence was converted from felony to a misdemeanour, which is a less serious offence. The Working Group is concerned that this amendment may have far-reaching ramifications, ranging from the closure of ongoing corruption-related investigations and prosecutions, to possible hindrance of international cooperation in future cases and shorter limitations period. The Codes entered into force on 1 July 2019, having been adopted in the last session before Parliament was dissolved ahead of national elections, which took place on 7 July 2019.
The OECD Working Group on Bribery will conduct a supplementary Phase 3ter review of Greece, with an on-site visit in the fall of 2019 and the publication of an evaluation report in December 2019.[2] The evaluation will be conducted jointly with the Council of Europe Group of States against Corruption (GRECO), which also decided to carry out an urgent evaluation of Greece's amendments to its Criminal Code. Depending on the results of this evaluation, the OECD Working Group may decide that further appropriate measures are necessary, including the possibility of a High Level Mission to Greece. The OECD Working Group has also agreed to issue a letter that will be sent to the Greek Prime Minister. The letter will outline serious concerns about the potential impact of the revised anti-corruption criminal measures.
This is the second time the Working Group has decided to undertake a supplementary examination of Greece. In 2012, Greece failed to promptly investigate a significant foreign bribery case and to provide timely information on its anti-bribery efforts, and, as a result, the Working Group on Bribery conducted a Phase 3bis evaluation in 2015.