ADB, Pakistan Discuss New Partnership Strategy to Drive Economic Growth
The Asian Development Bank (ADB) and the Government of Pakistan today held a series of country consultations to formulate a new Country Partnership Strategy (CPS), which will guide ADB's engagement in the country from 2020 to 2024.
Mr. Nadeem Babar, Special Assistant to the Prime Minister for the Petroleum Division, discussed the implementation of energy sector reforms. Secretary for the Economic Affairs Division Mr. Noor Ahmed, ADB Senior Advisor for Central and West Asia Mr. Muhammad Ehsan Khan, ADB Country Director for Pakistan Ms. Xiaohong Yang, and ADB's Director for Regional Cooperation and Operations Mr. Safdar Parvez also discussed challenges and the priorities that the country partnership strategy should address.
Representatives of the provincial governments of Punjab, Sindh, Khyber Pakhtunkhwa, and Baluchistan outlined key features of their development and growth strategies.
"The new country partnership strategy is being formulated at an important juncture. ADB's concessionary and result-oriented assistance will strengthen the government's efforts to address fiscal imbalances in the energy sector through meaningful and robust reform programs and development projects," said Mr. Babar. "The consultations today signify the enduring partnership between the government and the people of Pakistan and ADB, and ADB's vital support to Pakistan in overcoming these development challenges."
The purpose of ADB's 5-year CPS is to define priorities and to support Pakistan's development goals. The new strategy will also complement efforts by other development partners.
"ADB's partnership strategy will be aligned with the government's development vision and policies, and is expected to introduce new approaches to development financing in urban services, energy security, transport, agriculture and water resources, education, trade, and tourism," said Ms. Yang. "It will prioritize innovation, analytical support, public–private partnership, and the application of new technologies. ADB plans to provide about $2.1 billion out of $3.4 billion funds to support Pakistan's reform and development programs during fiscal year 2019–2020."
In addition to public sector investments, ADB will continue to increase its private sector operations in Pakistan to stimulate growth and revitalize exports.
The new CPS will also support the roadmap for Pakistan's economic linkages with its neighboring countries, particularly through the Central Asia Regional Economic Cooperation (CAREC) program.
In the next stage, more detailed strategic consultation meetings will be held in the provinces with the local governments and other stakeholders including academia, civil society, the private sector, and other development partners.
ADB has planned to support Pakistan with indicative lending of up to $10 billion for various development projects and programs during the next five years.
Pakistan became a founding member of ADB in 1966 and since then has received $32 billion in project assistance. The country has since been working with ADB to strengthen its key infrastructure, social services, and economic growth.
ACCCIM and ANBOUND Co-Hosted Forum on Digital City Development in the Post-COVID Era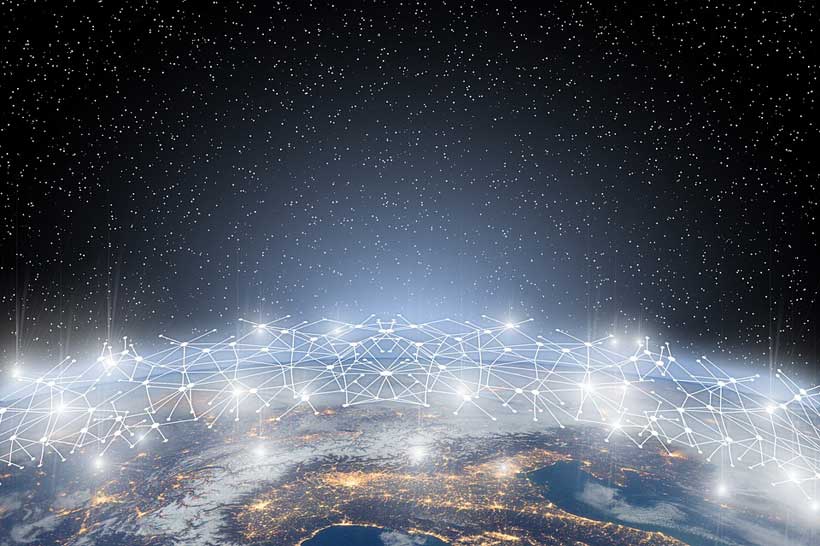 After more than a year since the emergence of the Covid-19, our modern world faces unprecedented threats to our public health, economy, and society. The lockdown measure across the world to curb the spread of the virus effectively means the suspension of civic and commercial activities, yet it also poses major disruption to nearly all aspects of life. With countries rolling out mass vaccination, the pandemic will eventually end, though the impact it brought about will continue to stay with us for a long period of time. Facing such trying time, on 23 June 2021, the Associated Chinese Chambers of Commerce and Industry of Malaysia (ACCCIM) and ANBOUND Think Tank co-hosted an online forum on "Digital City Development in the Post Covid Era" with the aim of gathering a number of internationally renowned experts to share their views and insights on the opportunities and challenges in our current and future world. The forum was moderated by Dato' Ong Chong Yi, ANBOUND Regional Chief Representative in ASEAN.
In the opening speech of His Excellency Dato' Sri Dr. Mustapa Mohamed, Malaysia's Minister in the Prime Minister's Department (Economy) in this forum, said that the diplomatic relations between Malaysia and China have strengthened, with China being Malaysia's largest trading partner since 2009. He has witnessed massive transformation of China, which is at the forefront of digitalization and modern technology. Growing at a steady pace, Malaysia too is enhancing its digitalization and the development of smart cities, to offer its citizens quality job and fulfilling life. Covid-19 has accelerated Malaysians' reliance on technology, which is particularly true in the cities, and it has redefined the way urban people work and live. This should be used as an opportunity for Malaysia to embrace change and transformation of its urban center. He noted that Chinese megacities like Shenzhen, Guangzhou, Shanghai, and Beijing are rapidly scaling up their smart city projects by heavily invested in ICT infrastructure, and they are now reaping the benefits. Malaysia, which has already outlined its plan in the digital economy blueprint can take a page from China in digitalization, which is to accelerate the roll out of smart cities. With this, Malaysian government hopes that by the year 2025, there will be at least five smart cities established in the country.
Keynote speaker Tan Sri Ter Leong Yap, President of ACCCIM believes that the current time presents us unique opportunity to rethink the role of digital technology in our lives. In this Covid-19 era, digitalization has shown great potential in terms of transferring urban activities and interactions from the physical space to digital environments. These changes are here to stay, and it is clear that facing challenges related to health, society and the environment will be crucial in the coming years to help shape the future 'digital city'. He pointed out that businesses need to examine the balance between what appears to be a lasting shift towards remote working, and the advantages of a physical workplace. Citing real estate as an example, he noted that there is the need to determine the role of digital technology in helping bring back tenants, where new operating and business models are required. Tan Sri Ter believes it is highly likely that a hybrid model featuring being in the office for important physical meetings and remote working, will become the new 'normal'.
Mr. Chan Kung, Founder of ANBOUND, has also presented his keynote speech, focusing on China's urbanization experience and what the world can learn from it. He noted that much of the researches on urbanization based on the world's experience of small-scale urbanization. In contrast, the value and position of the Chinese experience of urbanization has not been universally and sufficiently recognized and accepted by the academic community at large. On the other hand, many Chinese scholars have also not positioned the study of Chinese urbanization in a global framework. This leads to the fact that the Chinese experience of urbanization has not been widely accepted and studied to form a systematic academic theory for the world to refer to and learn from. The Chinese experience of urbanization is not only an achievement and a feat for China, but also a valuable asset for all mankind. With its many success stories and failures, China's experience deserves to be studied in depth as an important direction and an area of public policy research.
Dr. Richard Voith, Founding Principal of Econsult Solutions, stated that Covid-19 has created fear of density, in addition to reinforcing isolation and segmentation, yet it has also created opportunities that are often productive. The future of post-pandemic urbanization, according to Dr. Richard Voith, has three possible scenarios. The first scenario sees declining density, consequently there would be diminished value of existing public infrastructure, as well as land and built asset value, yet there would be increases in value of new locations. In the second scenario, there would be the return to normal with economic recovery after mass vaccination rollout. Yet, cities are constantly changing and there is no "normal" per se, and it would be more of adjustments in multiple dimensions. The third scenario sees then expansion of policy and tech savvy cities, where remote work technology allows greater freedom of locations for both people and firms. In terms of future investment, the highest return public investment would be more concentrating on investment in high tech and high-quality transit, smart city technologies that ensure safe and high-quality urban environments as well as in education, human capital development, and affordable housing. The highest private investment return on the other hand, would be on investments to adapt existing infrastructure, highly flexible urban workspaces, logistics facilities, as well as non-innovation oriented business facilities and residential units.
The Chinese government is a strong advocator of the digital city initiative to resolve those critical issues due to rapid urbanization. Ms. Yi Wang of ANBOUND noted that China's urban planning legislation is based on its five-year plans, where the government supports are needed for cities. Chinese smart city projects are characterized by the overall objectives, supporting city management, providing public services to citizens, promoting well-being and economic growth. So far, most successful practices concentrate on transportation, public safety, education, healthcare, and environmental protection. At the same time, the large population base is a good reason for technologies widely applied in China. Ms. Yi Wang cited three examples of smart cities in China. The first being Shenzhen, generally considered to be the leader in China's smart city movement. Shenzhen's transformation is equipped with a digital brain; Shanghai creates 15 minute "life circle" in building livable community; Suzhou focuses on digital manufacturing and industry community. The development of smart cities requires right vision, strategy, plans, and resources that are in place, as urban planning is a comprehensive policy issue which integrates economics, industry, space, sociology and other disciplines. Importantly, people-oriented development should be part of smart city design, as serving people's needs allows us to better address many problems in real world.
In answering the question on Malaysia's smart city development in the post-Covid era during question and answer session, Dr. Richard Voith stressed that smart city designers need to understand the need of the people, and it is crucial to have the technology, funding, and diverse talents.
On the question of digitalization of government services, Mr. Chan Kung shared China's experience, in which digitalization of technology in smart city is mostly by the government, where larger proportion belonged to government services and investment scale, and show obvious results. Other parts of digitalization are focusing on services provided to the citizens, which are harder to evaluate. Concerning the question of human interaction and technology. Mr. Chan Kung stated that there are certain interactions and relations that can only be done face-to-face, particularly family and community interactions that require human touch and cannot be replaced by technology, though digitalization can provide convenience in this aspect. There should be a fundamental line that digitalization cannot cross in the human-to-human interactions, and this is also China's urbanization experience. On the opportunities brought about by digitalization, Mr. Chan Kung noted that fuel cell is a promising sector developing countries and regions like China and ASEAN. He also noted that parts production and development, and those of automobile is a classical example, and these sectors provide opportunities that developing countries should grasp.
Concerning the acceleration of post-pandemic smart city development, Ms. Yi Wang stated that China has 20 years of smart city development experience that other countries can learn from, though she cautioned that every city has its own characteristics and resource allocations, and the lesson provided by China should be adjusted and modified based on the need of the city.
With the imminent and permanent changes brought about by the Covid-19 pandemic to the global economic landscape will be long lasting, yet they also present us with new opportunities and new lessons, making it crucial for institutions and individuals to grasp these changes, so as to navigate through the waves of uncertainties and to build a better post-pandemic world.
Majority of New Renewables Undercut Cheapest Fossil Fuel on Cost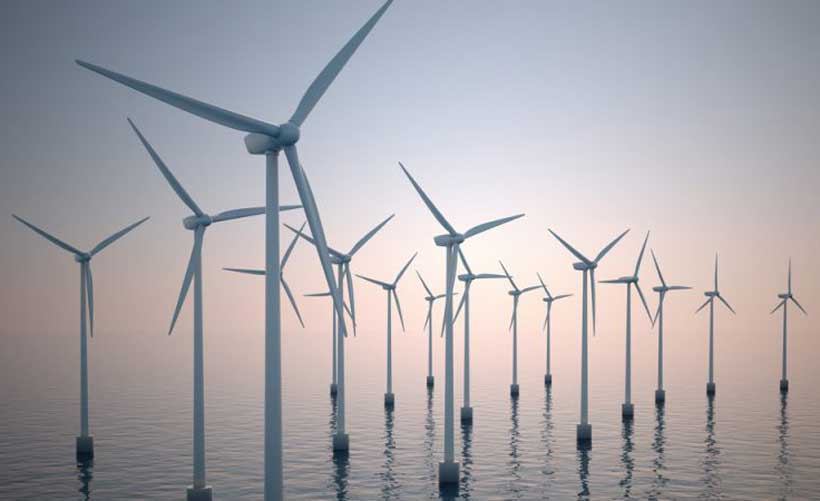 The share of renewable energy that achieved lower costs than the most competitive fossil fuel option doubled in 2020, a new report by the International Renewable Energy Agency (IRENA) shows. 162 gigawatts (GW) or 62 per cent of total renewable power generation added last year had lower costs than the cheapest new fossil fuel option.
Renewable Power Generation Costs in 2020 shows that costs for renewable technologies continued to fall significantly year-on-year. Concentrating solar power (CSP) fell by 16 per cent, onshore wind by 13 per cent, offshore wind by 9 per cent and solar PV by 7 per cent. With costs at low levels, renewables increasingly undercut existing coal's operational costs too. Low-cost renewables give developed and developing countries a strong business case to power past coal in pursuit of a net-zero economy. Just 2020's new renewable project additions will save emerging economies up to USD 156 billion over their lifespan.
"Today, renewables are the cheapest source of power," said IRENA's Director-General Francesco La Camera. "Renewables present countries tied to coal with an economically attractive phase-out agenda that ensures they meet growing energy demand, while saving costs, adding jobs, boosting growth and meeting climate ambition. I am encouraged that more and more countries opt to power their economies with renewables and follow IRENA's pathway to reach net-zero emissions by 2050."
"We are far beyond the tipping point of coal," La Camera continued. "Following the latest commitment by G7 to net-zero and stop global coal funding abroad, it is now for G20 and emerging economies to match these measures. We cannot allow having a dual-track for energy transition where some countries rapidly turn green and others remain trapped in the fossil-based system of the past. Global solidarity will be crucial, from technology diffusion to financial strategies and investment support. We must make sure everybody benefits from the energy transition."
The renewable projects added last year will reduce costs in the electricity sector by at least USD 6 billion per year in emerging countries, relative to adding the same amount of fossil fuel-fired generation. Two-thirds of these savings will come from onshore wind, followed by hydropower and solar PV. Cost savings come in addition to economic benefits and reduced carbon emissions. The 534 GW of renewable capacity added in emerging countries since 2010 at lower costs than the cheapest coal option are reducing electricity costs by around USD 32 billion every year.
2010-2020 saw a dramatic improvement in the competitiveness of solar and wind technologies with CSP, offshore wind and solar PV all joining onshore wind in the range of costs for new fossil fuels capacity, and increasingly outcompeting them. Within ten years, the cost of electricity from utility-scale solar PV fell by 85 per cent, that of CSP by 68 per cent, onshore wind by 56 per cent and 48 per cent for offshore wind. With record low auction prices of USD 1.1 to 3 cents per kWh today, solar PV and onshore wind continuously undercut even the cheapest new coal option without any financial support.
IRENA's report also shows that new renewables beat existing coal plants on operating costs too, stranding coal power as increasingly uneconomic. In the United States for example, 149 GW or 61 per cent of the total coal capacity costs more than new renewable capacity. Retiring and replacing these plants with renewables would cut expenses by USD 5.6 billion per year and save 332 million tonnes of CO2, reducing emissions from coal in the United States by one-third. In India, 141 GW of installed coal is more expensive than new renewable capacity. In Germany, no existing coal plant has lower operating costs than new solar PV or onshore wind capacity.
Globally, over 800 GW of existing coal power costs more than new solar PV or onshore wind projects commissioned in 2021. Retiring these plants would reduce power generation costs by up to USD 32.3 billion annually and avoid around 3 giga tonnes of CO2 per year, corresponding to 9 per cent of global energy-related CO2 emissions in 2020 or 20 per cent of the emissions reduction needed by 2030 for a 1.5°C climate pathway outlined in IRENA's World Energy Transitions Outlook.
The outlook till 2022 sees global renewable power costs falling further, with onshore wind becoming 20-27 per cent lower than the cheapest new coal-fired generation option. 74 per cent of all new solar PV projects commissioned over the next two years that have been competitively procured through auctions and tenders will have an award price lower than new coal power. The trend confirms that low-cost renewables are not only the backbone of the electricity system, but that they will also enable electrification in end-uses like transport, buildings and industry and unlock competitive indirect electrification with renewable hydrogen.
Read the full report Renewable Power Generation Costs in 2020.
Innovation performance keeps improving in EU Member States and regions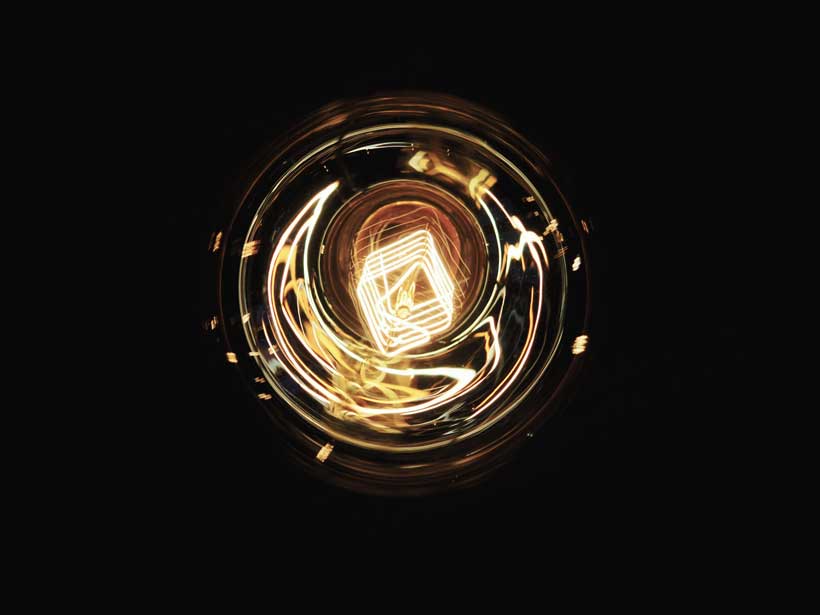 The Commission has today released the European Innovation Scoreboard 2021, which shows that Europe's innovation performance continues to improve across the EU. On average, innovation performance has increased by 12.5% since 2014. There is continued convergence within the EU, with lower performing countries growing faster than higher performing ones, therefore closing the innovation gap among them. According to the 2021 Regional Innovation Scoreboard also published today, this trend applies to innovation across EU regions. In the global landscape, the EU is performing better than its competitors like China, Brazil, South Africa, Russia, and India, while South Korea, Canada, Australia, the United States, and Japan have a performance lead over the EU. This year's European Innovation Scoreboard is based on a revised framework, which includes new indicators on digitalisation and environmental sustainability, bringing the scoreboard more in line with the EU political priorities.
Key findings
Based on their scores, EU countries fall into four performance groups: Innovation leaders, Strong innovators, Moderate innovators and Emerging innovators.
Sweden continues to be the  EU Innovation Leader, followed by Finland, Denmark and Belgium, all with innovation performance well above the EU average.
The performance groups tend to be geographically concentrated, with the Innovation Leaders and most Strong Innovators being located in Northern and Western Europe, and most of the Moderate and Emerging Innovators in Southern and Eastern Europe.
On average, the innovation performance of the EU has increased by 12.5 percentage points since 2014. Performance has increased the most in Cyprus, Estonia, Greece, Italy and Lithuania.
Five Member States witnessed an improvement in performance of 25 percentage points or more (Cyprus, Estonia, Greece, Italy and Lithuania). Four Member States had a performance improvement of between 15 and 25 percentage points (Belgium, Croatia, Finland, and Sweden). For eight Member States, performance improved between 10 and 15 percentage points (Austria, Czechia, Germany, Latvia Malta, Netherlands, Poland and Spain). The remaining 10 Member States witnessed an improvement in performance of up to ten percentage points.
Comparing the EU average to a selection of global competitors, South Korea is the most innovative country, performing 36% above the score of the EU in 2014 and 21% above the EU in 2021. The EU is ahead of China, Brazil, South Africa, Russia, and India in this year's EIS, while Canada, Australia, the United States, and Japan have a performance lead over the EU.
Innovation performance has increased for 225 regions out of the total of 240 regions over the period since 2014. There has been a process of convergence in regional performance over time, with decreasing performance differences between regions.
The most innovative region in Europe is Stockholm in Sweden, followed by Etelä-Suomi in Finland, and Oberbayern in Germany. Hovedstaden in Denmark is in fourth place, and Zürich in Switzerland is in fifth place.
Members of the College said:
Thierry Breton, Commissioner for Internal Market, said: "European innovations like the technologies at the heart of new COVID-19 vaccines have been crucial to fighting and overcoming the current pandemic. The EU's improved innovation performance is a very positive signal. Investing in innovation is investing in our ability to be at the technological forefront for a sustainable, digital and resilient economy and society."
Mariya Gabriel, Commissioner for Innovation, Research, Culture, Education and Youth, said: "Europe's commitment to innovation is shown by its continuous improvement in innovation performance. All EU Member States and regions are investing more on innovation and the innovation gap in the EU is decreasing. In support of Europe's innovation capacity, Horizon Europe will promote excellence and support top researchers and innovators to drive the systemic changes needed to ensure a green, healthy and resilient Europe."
Elisa Ferreira, Commissioner for Cohesion and Reforms, said: "Innovation is increasingly one of the deciding factors to promote development and convergence across the European. While these important reports highlight the progress made in much of Europe, a significant innovation divide still remains, particularly for less developed and peripheral regions. Addressing the innovation divide is critical for economic, social and territorial cohesion. Cohesion funds will continue to promote smart and place based innovation strategies."
Background
The European innovation scoreboard provides a comparative analysis of innovation performance in EU countries, other European countries and regional neighbors. It assesses relative strengths and weaknesses of national innovation systems and helps countries identify areas they need to address. The first European innovation scoreboard was released in 2001. The European Innovation Scoreboard demonstrates the commitment of the EU and its Member States to research and innovation that is based on excellence and that it is competitive, open and talent-driven. It also supports the development of policies to enhance innovation in Europe and inform policy makers in the rapidly evolving global context. Moreover, research and innovation is an essential part of the coordinated EU response to the coronavirus crisis, supporting also Europe's sustainable and inclusive recovery. Measuring innovation performance is a key element in achieving this goal.
About two-thirds of Europe's productivity growth over the last decades has been driven by innovation, according to the report 'Science, Research and Innovation performance of the EU, 2020 (SRIP)'. Research and innovation boost the resilience of our production sectors, the competitiveness of our economies and the digital and ecological transformations of our societies. They also ensure preparedness for the future and are critical to deliver on the European Green Deal and on the Digital Compass.  Horizon Europe, the EU's research and innovation programme for the years 2021-2027 with a budget of €95.5 billion, will help accelerate Europe's environmental and digital transformations. Over the same period, cohesion policy will invest over €56.8 billion in research and innovation capacities, digitalisation and skills to support the innovative and green economic transformation of the European regions. These aims also lie at the core of the EU's updated Industrial Strategy, which proposes new measures to strengthen the resilience of our Single Market. The Strategy also proposes measures to respond to our dependencies in key strategic areas as well as accelerate the green and digital transitions – all of which will be instrumental in boosting the EU's performance in innovation. In addition, the European Research Area (ERA) will create a single and borderless market for research, innovation and technology, based on excellence, while at the same time boosting the market uptake of research and innovation results across the EU.